Game Guides
Seven Knights 2 – How to Get the Best Graphics, Gamepad Controls, and More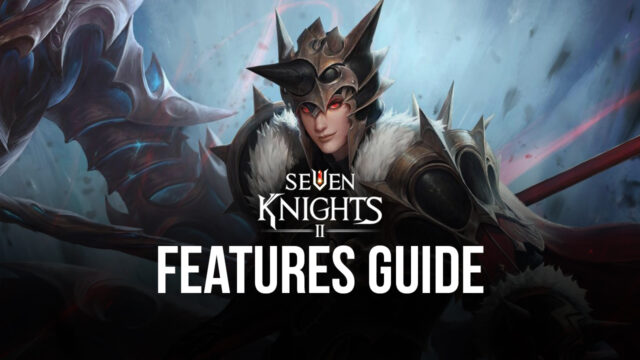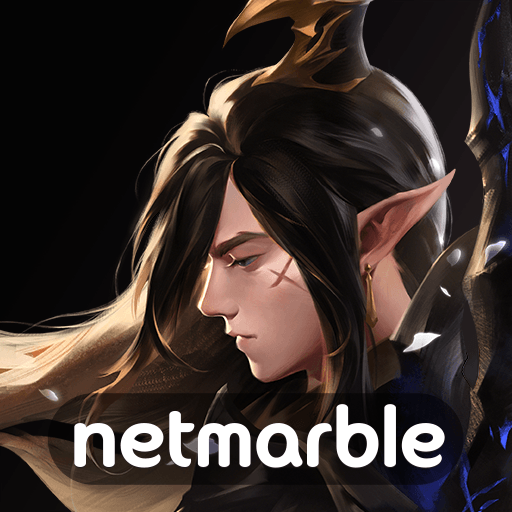 The new Seven Knights 2 was released today, giving players the chance to continue the story told in the first installment, which followed the hero Rudy in his quest to protect the land. However, this time the story takes place 20 years after the events of the previous game and is told through the perspective of new characters. Nevertheless, players who download and play this game can expect to find a thrilling action RPG with lots of real-time combat, plenty of different characters to unlock—each with their own story events—and a compelling and exciting plot that will take them all across the land; and all of this is tied neatly with lots of immersive and cinematic cutscenes.
With that being said, Seven Knights 2 feels more like a proper game for console or PC, particularly due to the quality of its graphics, its cinematic cutscenes, the detail of the environments, and its overall presentation. However, this quality comes at a price. Specifically, those who want to enjoy the game with the highest graphical settings must have a powerful device in order to run it with somewhat acceptable performance. And even on expensive phones, you'd need to deal with issues like overheating and battery drainage, especially when playing on the higher settings.
Luckily, you can play Seven Knights 2 on PC with BlueStacks, and enjoy the very best graphics and performance in this game, without having to break the bank on an expensive phone. And even if you're not really a graphics aficionado, BlueStacks also offers plenty of different tools and features to help improve your experience with any game, such as by letting you play with your gamepad.
In this article, we're going to explain how to configure your BlueStacks to get the best experience with the new Seven Knights 2.
Optimizing Your Graphics and Performance
One of the most distinctive elements in Seven Knights 2 is the game's stellar graphics and presentation, conveying the story in cinematic cutscenes to draw you in and immerse you, rather than solely through dialog boxes. Similarly, everything outside the cutscenes looks absolutely fantastic; whether you're walking around sprawling cities taking in the sights, or journeying across the wilderness hunting down monsters, this game has plenty of eye candy for those who enjoy games with great graphics.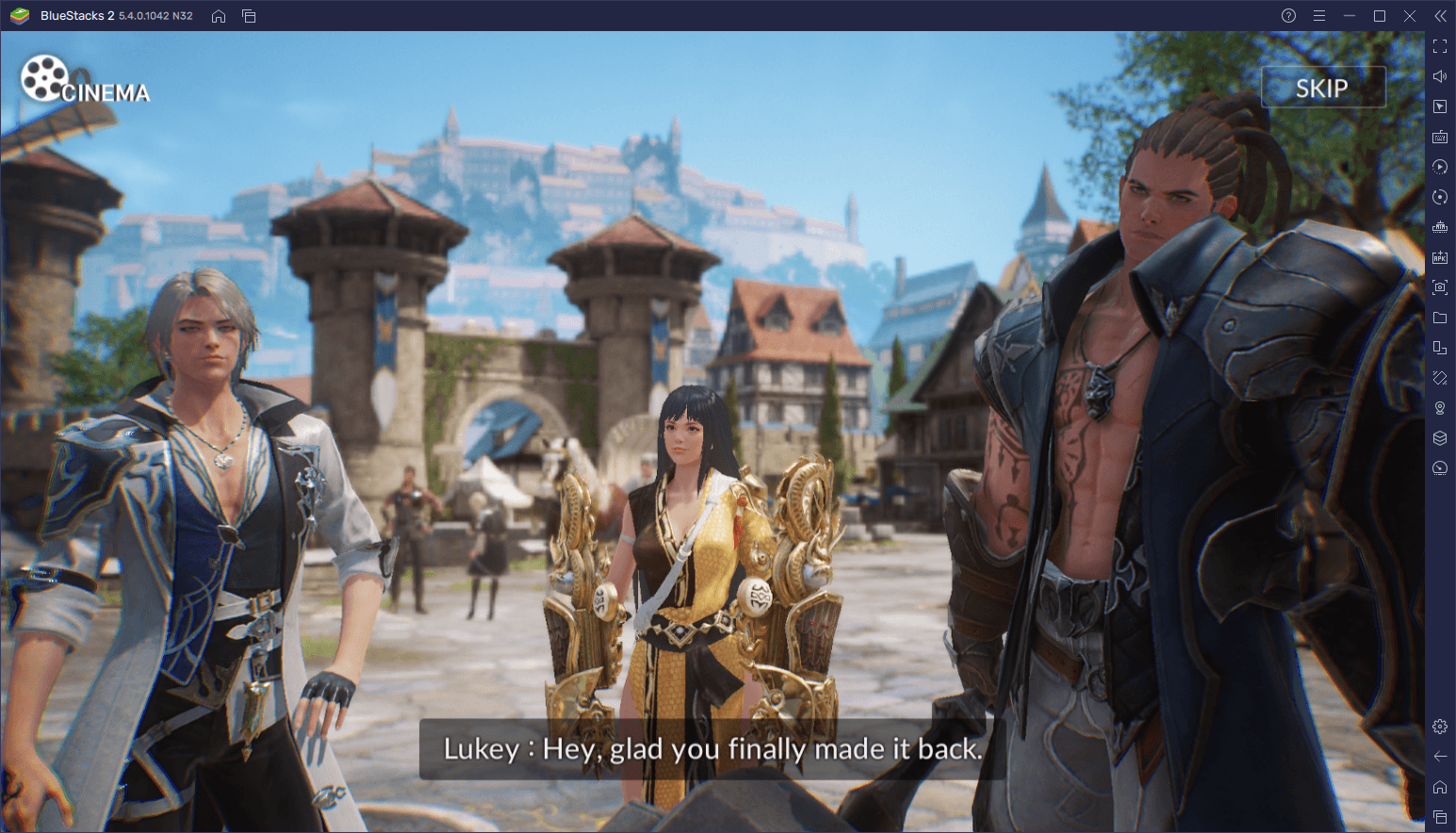 The best part about the game's presentation, however, is that while it requires a good phone in order to get decent performance, you can get pretty much perfect performance and the best graphics by playing Seven Knights on PC with BlueStacks, and without any of the drawbacks that come from gaming on your phone. However, in order to achieve these graphics and performance, we first need to adjust a few settings in BlueStacks, as well as in-game. For your convenience, we've broken down this process into a few easy steps: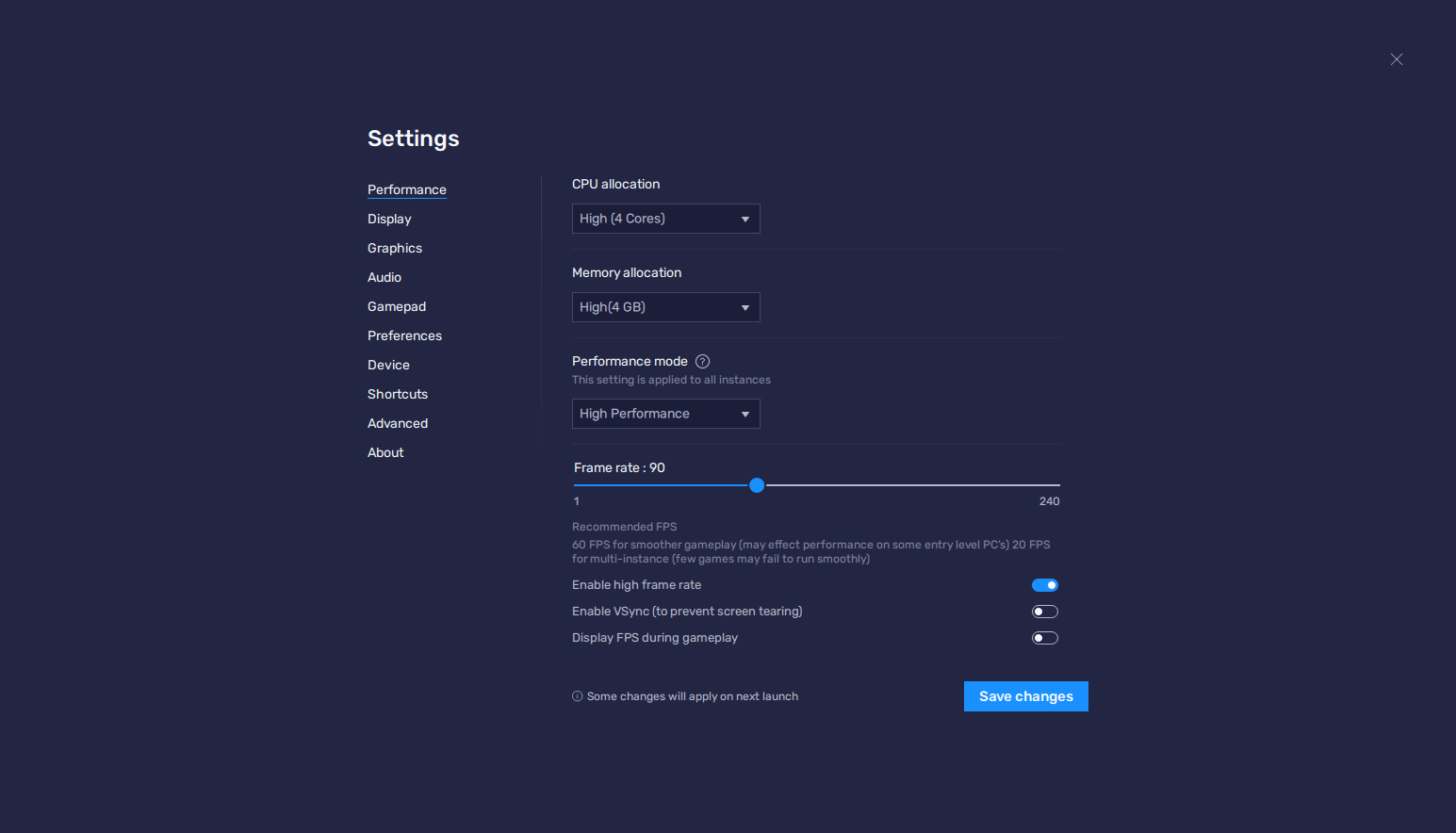 Go to the BlueStacks settings menu and navigate to the "Performance" tab.

In this screen, assign 4 CPU cores and 4 GB of RAM to the emulator, and set the performance mode to "High performance". Also, scroll down and set the FPS slider to at least 60 FPS. Finish by clicking on "Save changes".

While in-game, go to the settings menu.

On this screen, you can adjust the settings according to your PC specifications, in order to obtain a smooth framerate without any slowdowns. The only setting that should always be maxed out no matter what should be the "Framerate Restriction" parameter, as this will let you get the highest framerate at any given moment.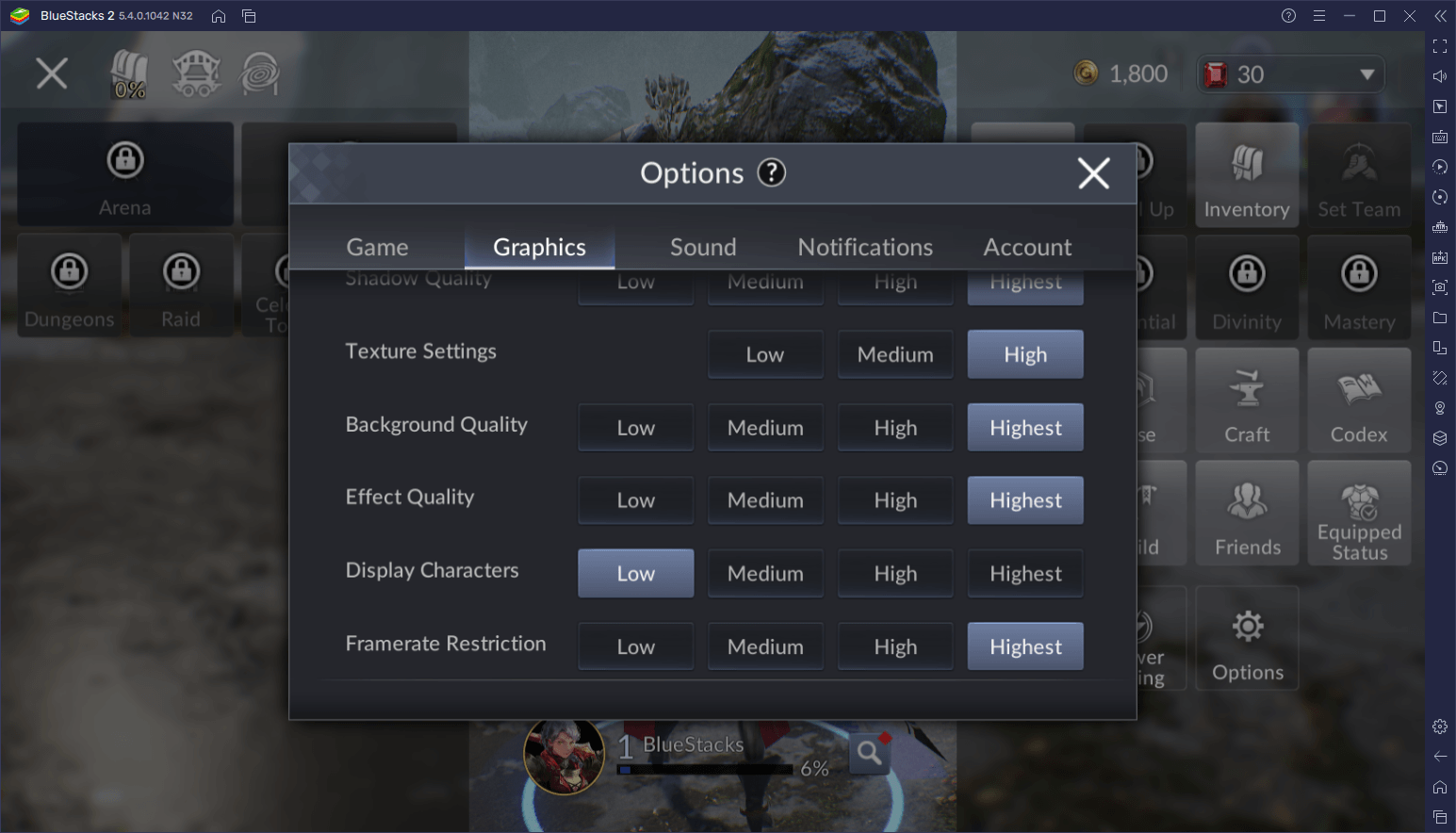 With these basic settings in place, your game should not only look as good as possible, as far as your hardware allows, but it should also run at a smooth 60 FPS, which honestly feels amazing to play.
Configuring Your Controls
Aside from offering the best graphics and performance, another great part of playing on BlueStacks is that you can enjoy the thrilling combat of this game using your keyboard and mouse, as opposed to swiping and tapping on your touchscreen, which can leave a lot to be desired in terms of precision and handling. However, in order to fully enjoy these controls, you'll need to set them up according to your preferences.
BlueStacks' superior controls are provided by its Keymapping Tool, a feature that lets you freely create and customize control schemes for any game. And while this tool comes with a predefined control scheme for Seven Knights 2 by default, you can alter these bindings, and even add new ones if you desire.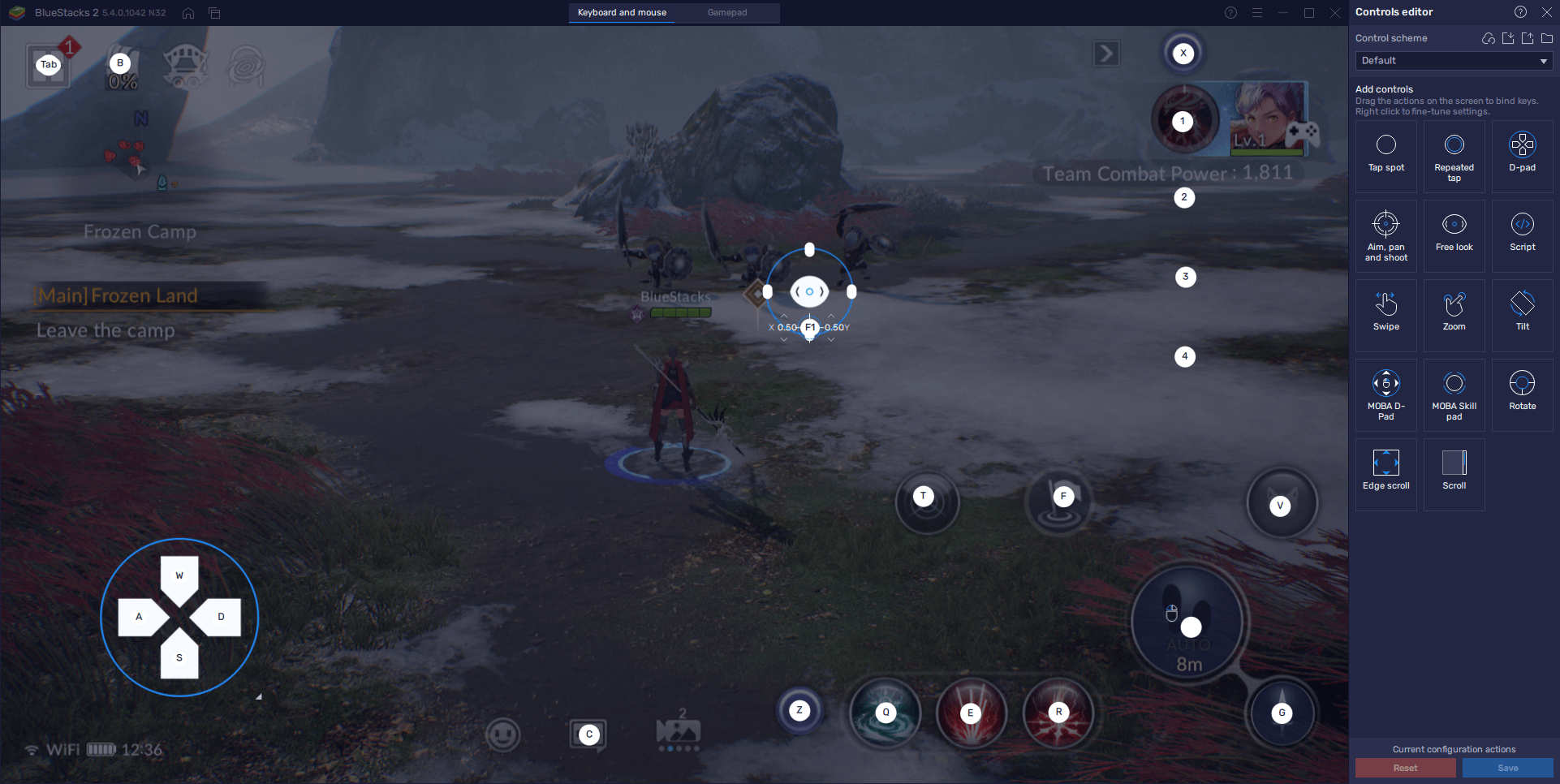 In order to access the Keymapping Tool, you must press Ctrl + Shift + A while in-game, which will open the advanced editor and let you visualize your bindings. In this screen, you can click on any of the existing bindings to modify them, as well as add new bindings by dragging them from the panel on the right and dropping them to wherever you need them on the screen. And though we've covered most of the important functions and actions in the game with our predefined scheme, you can add even more features and bindings through this tool.
Setting Up Your Gamepad
While the Keymapping tool is great for allowing you to play any mobile game with the versatility that only your mouse and keyboard can provide, this feature also lets you play with your gamepad, which is useful for certain games, including Seven Knights 2.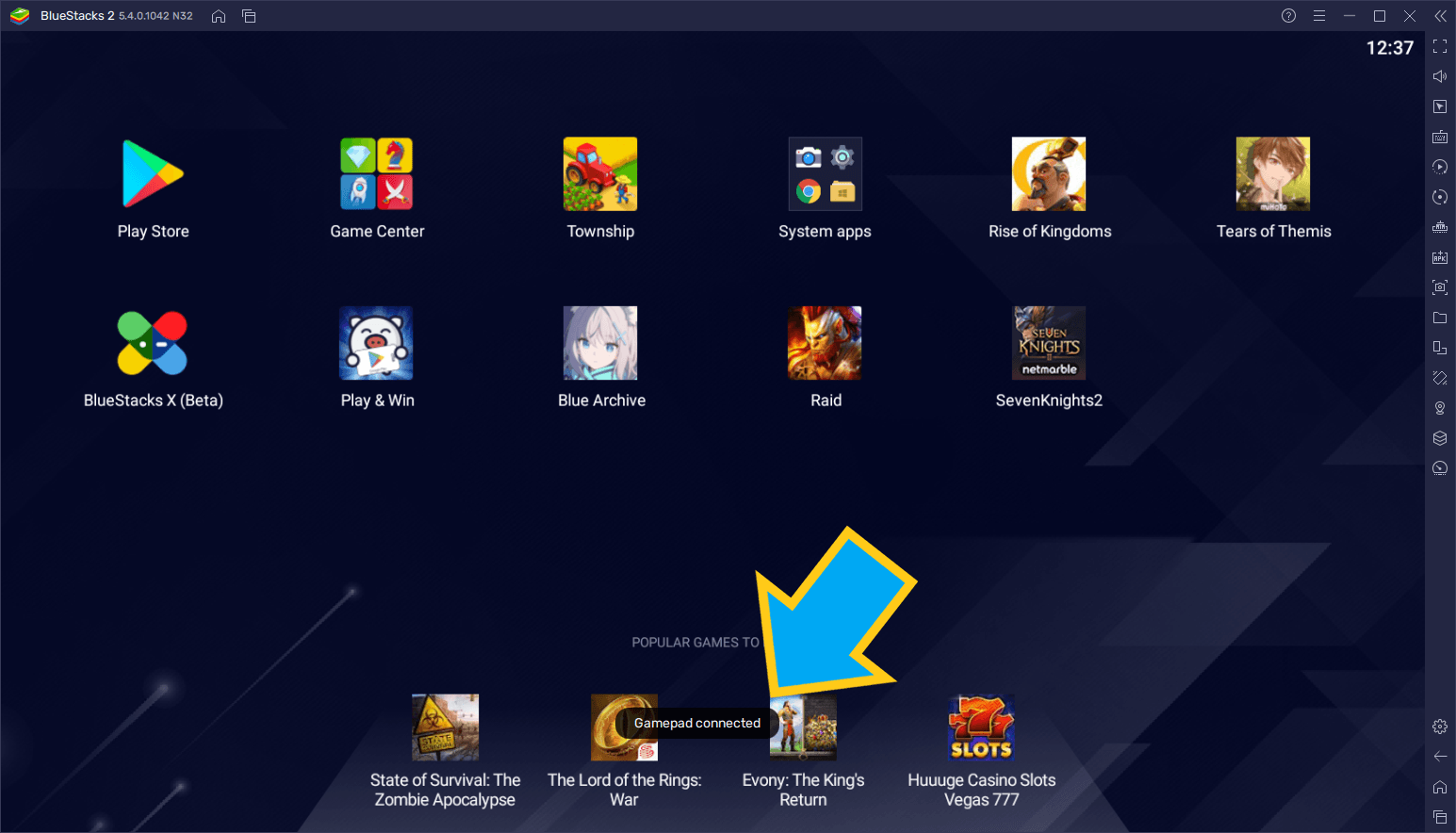 To play this game with your gamepad, the only thing you need to do is connect a compatible controller to your PC via USB. If done correctly, and if you're using an applicable gamepad, you should get a notification in BlueStacks confirming that a gamepad has been connected. After that, all you need to do is run the game, and you'll be able to play using your controller.
Configuring your gamepad controls is very much the same as with your mouse and keyboard, in the sense that you need to press Ctrl + Shift + A to open the tool. This time, however, you must first click on the "gamepad" button on the upper section of the screen to switch to your gamepad controls, after which you'll be able to modify the current bindings and add new ones if needed.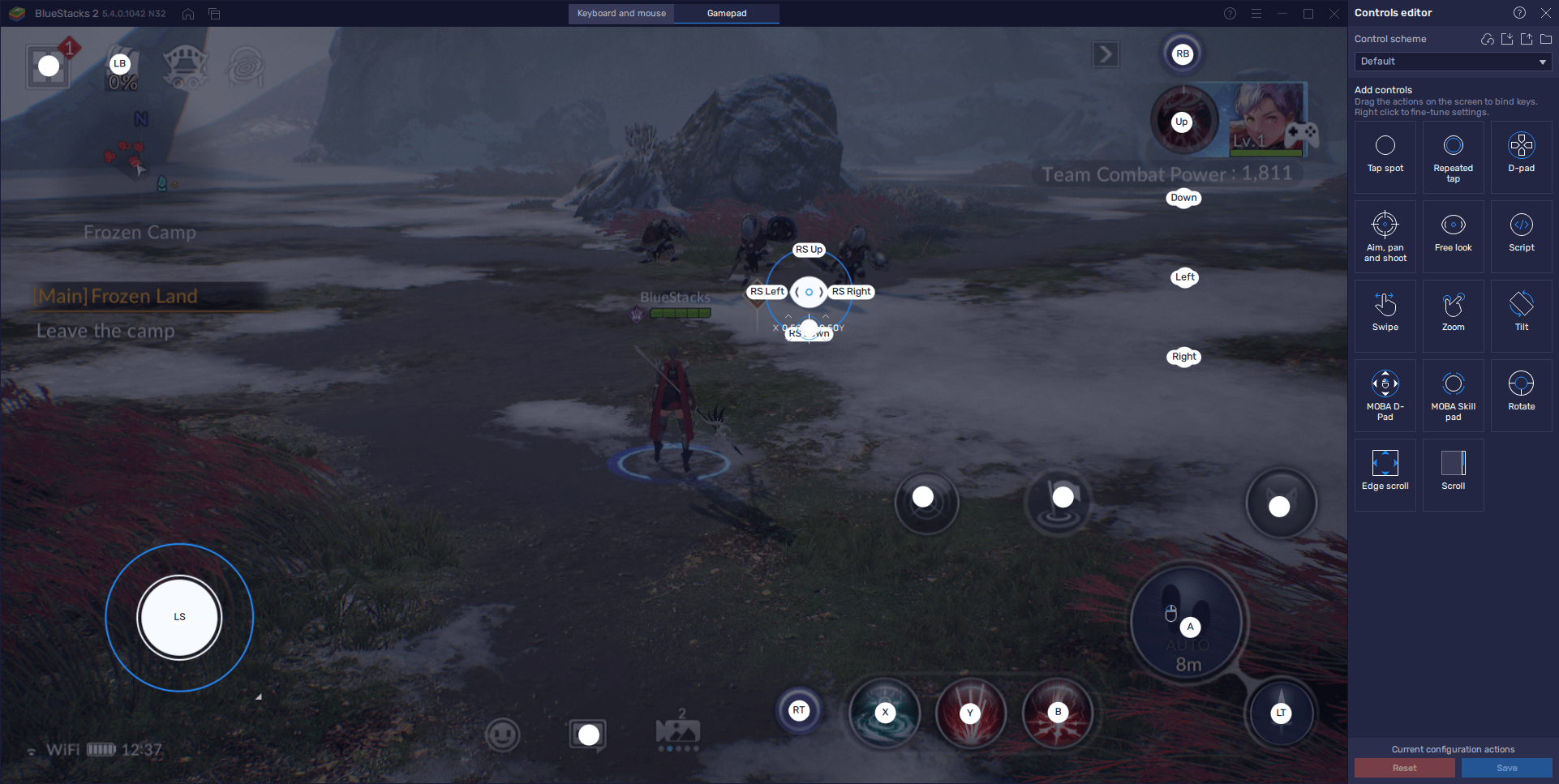 While a controller is more limited than a keyboard in the number of buttons it can provide, it's also more comfortable for games like Seven Knights 2. Nevertheless, we recommend using a combination of gamepad and mouse so you can have an easier time navigating through menus with the latter, and then use the former when in combat.
Feel free to leave us a message below if you have any questions or opinions on how to use BlueStacks' tools for Seven Knights 2.