Game Guides
How to Play Soul Land: Awaken Warsoul on BlueStacks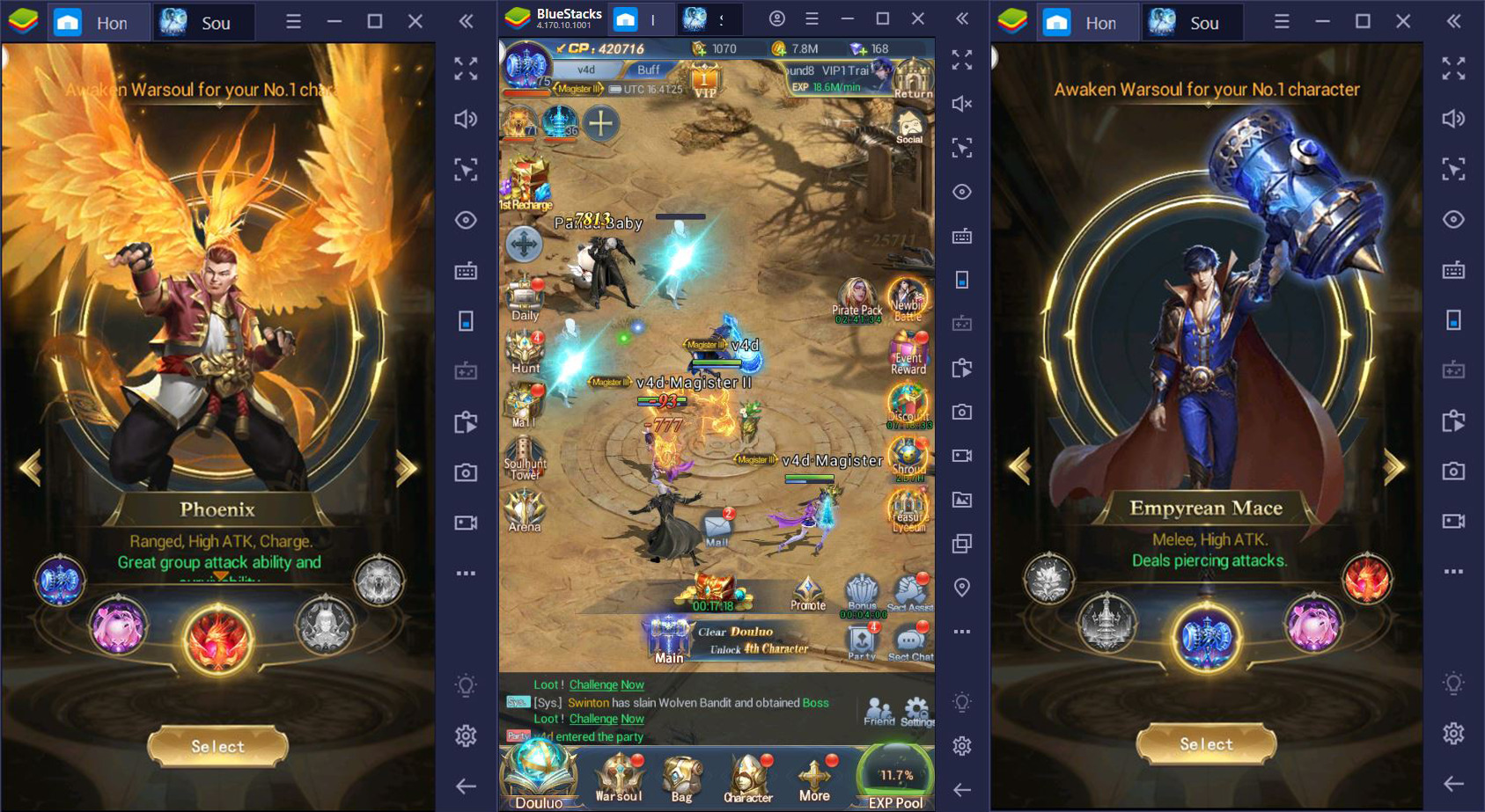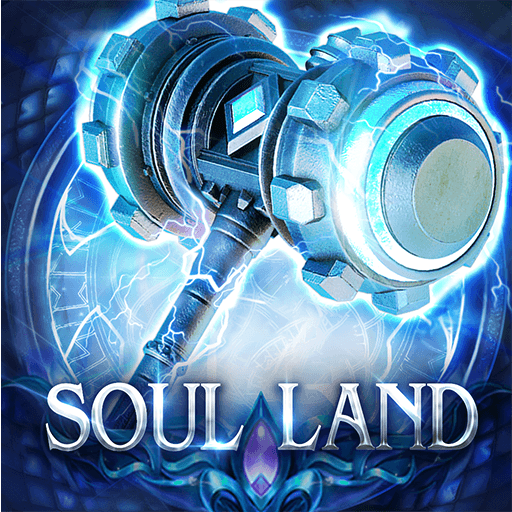 Developed by 37Games, Soul Land: Awaken Warsoul, is a mobile game based on the widely popular Chinese novel Douluo Dalu (or Soul Land). After a resounding success in the Chinese market, the creators decided to release the game internationally. The premise of Douluo is an attractive one at that – players possess an innate warsoul which, given proper training, can be awakened to increase their strength. Those who manage to hone their inner spirits are called magisters.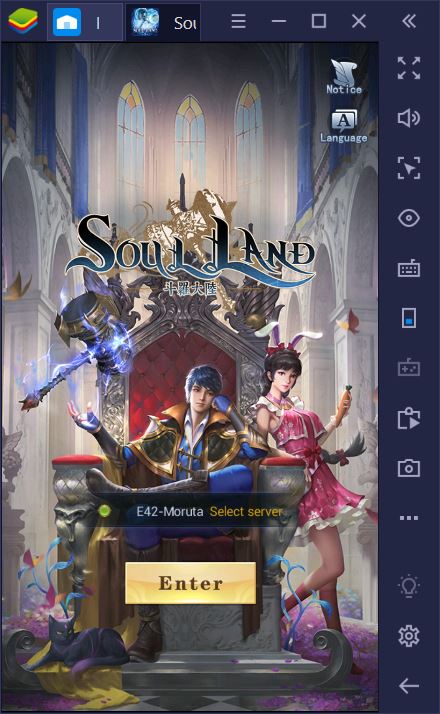 The truly fascinating aspect about these warsouls is that they can take the shape of animals, plants, and even inanimate objects. And yes, you get to choose which ones you play with. Although built according to the same mobile RPG formula we all know and (more or less) love, SL distances itself from the likes of Dragon Storm Fantasy, Legacy of Destiny, or Runes of Dragon. We'll show you how in just a moment.
A Fun and Engaging Mobile RPG
We're saying it. Soul Land: Awaken Soul is a thoroughly entertaining mobile RPG. We know, we can hardly believe it ourselves. It may not have the complexity of Talion or Black Desert Mobile, yet it can be just as engaging as either of these premium titles. In fact, its anime-style graphics and straightforward game design compel us to situate it in its very own category of RPG auto-battler. What's more, the fictional universe of the novel makes for a very convincing background to the game.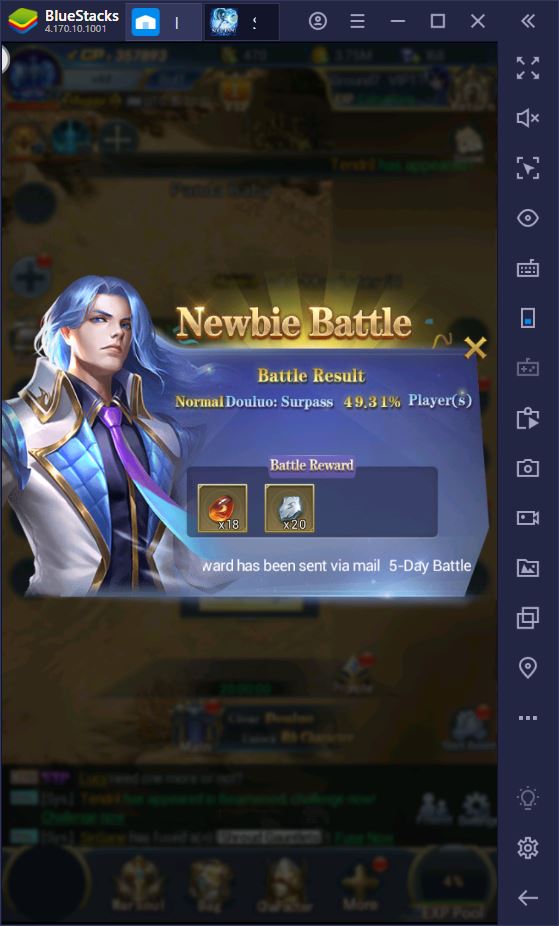 Unlike most other games where you get to control one character, SL sees you assume the role of a party leader. We applaud this decision on behalf of the devs. Everybody is using auto-battle anyways (with the exception of PvP), so why not take things to the next level? Turns out, as a magister, this is exactly what you're going to do. The more you progress in the game, the more characters you can unlock for your party.
The truly awesome part is deciding which warsouls to combine together in order to become the ultimate lethal weapon. Your choices will be extremely impactful in terms of the effectiveness of your group. If you want some tips on how to best arrange your party, you can check out our tips and tricks section.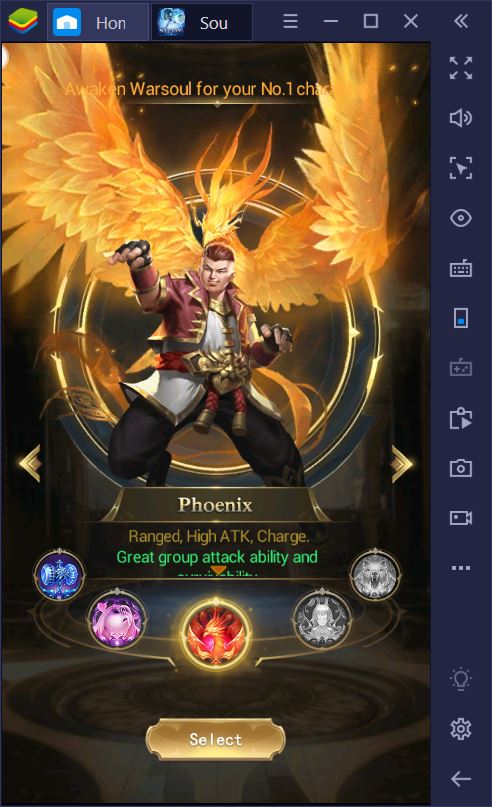 Of course, the game is designed to favor P2W players. However, as a F2P who plays on a daily basis, you'll be able to compete and fight with the best of them. A great way to ensure you're always right behind them is to play Soul Land: Awakened Warsoul on PC with BlueStacks.
Warsoul: the BlueStacks Way
There are several reasons why you should consider playing SL on BlueStacks if you're committed to the game. For one, you can let your party farm in the appropriate Training Grounds for as long as you want. You don't need to worry about your phone battery dying because of overuse or about unstable Internet connections interrupting your gameplay. In PvP, you can have your party run circles around your enemies to avoid a bit of damage.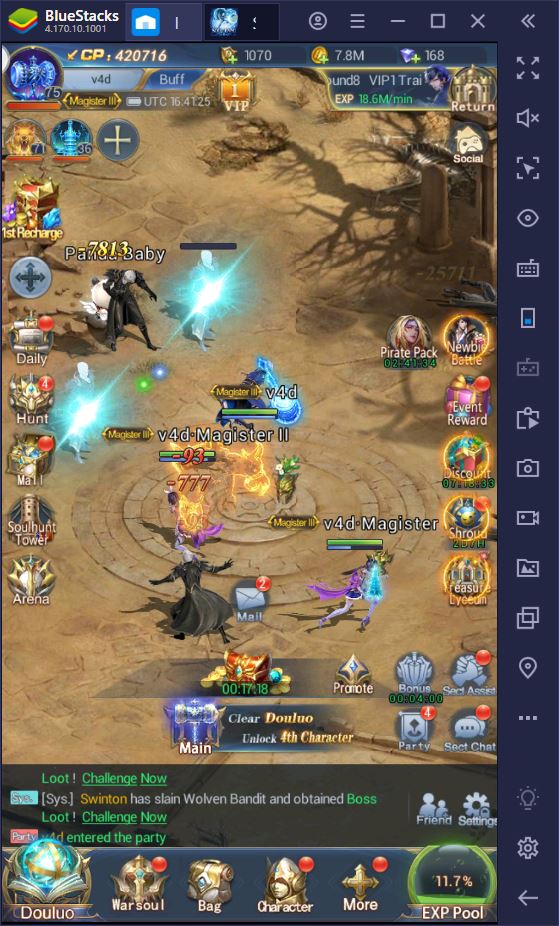 We've been playing SL for just over a day and we've already gotten our two main magisters up to rank 3. Soon enough, we'll be able to unlock the 3rd character of our party. Talk about powerlevelling! We're also on our way to unlocking the 4-th Aura on our second magister by way of the Hard Douluo section. The Warsoul pills and experience are too juicy to pass up on. With 4 active skills on both of these, no monster stands even a snowball's chance of taking us on.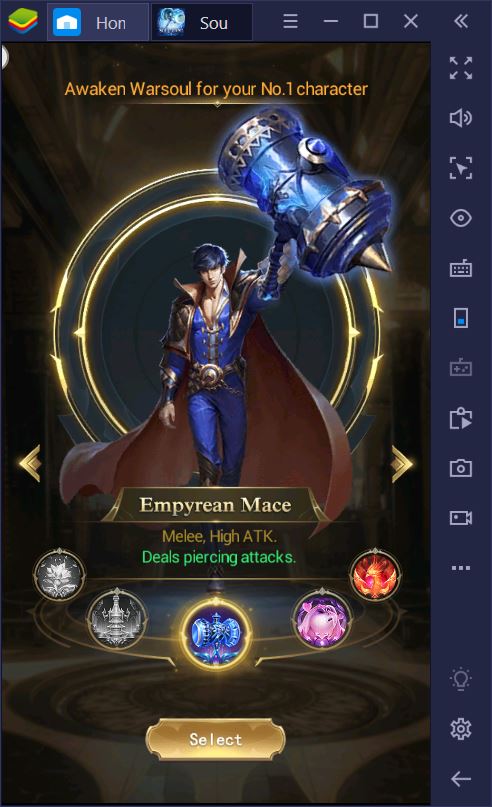 More importantly, BlueStack's Record Macro feature makes it possible for us to save tens of minutes worth of playtime. Nobody likes to farm endless daily quests, so why do it in the first place? This simple tool makes it possible to do everything once, memorize the sequence of actions, and then only press one button when you want to repeat them. This is every mobile gamer's dream, since it basically helps you automatically cruise through the boring daily content. And we all know that an F2P's fate is much, much worse in terms of farming.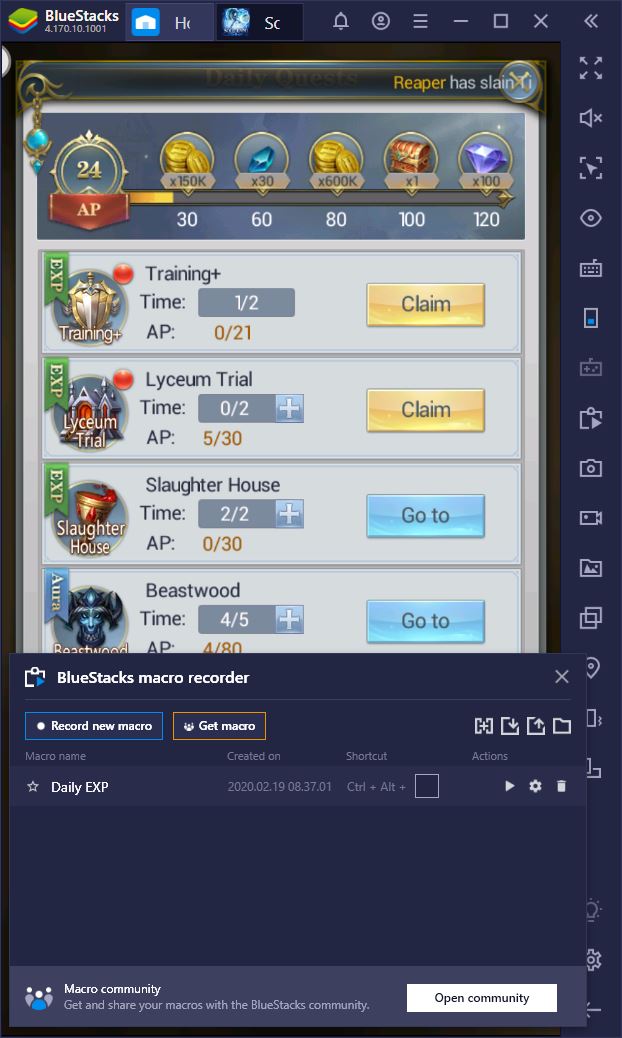 Afterwards, you can do the same with sect activities (the game's version of a guild system). Expending the daily activities is instrumental towards your quick progression, but this cannot happen if you don't play regularly. Unfortunately, going through all of the daily tasks can take quite a bit of time, which you could readily use to do something more enjoyable.
Moreover, you can always make alts to boost your experience and aura generation. And what better way to do that than with the help of BlueStack's Multi-Instance Manager? Since the game rewards you based on how quickly you manage to advance, you'll want to run as many alternate magisters as you can. The awesome part is that you can also synchronize these instances to follow a primary one – so instead of doing the same thing over and over again, you'll do it once and that's it.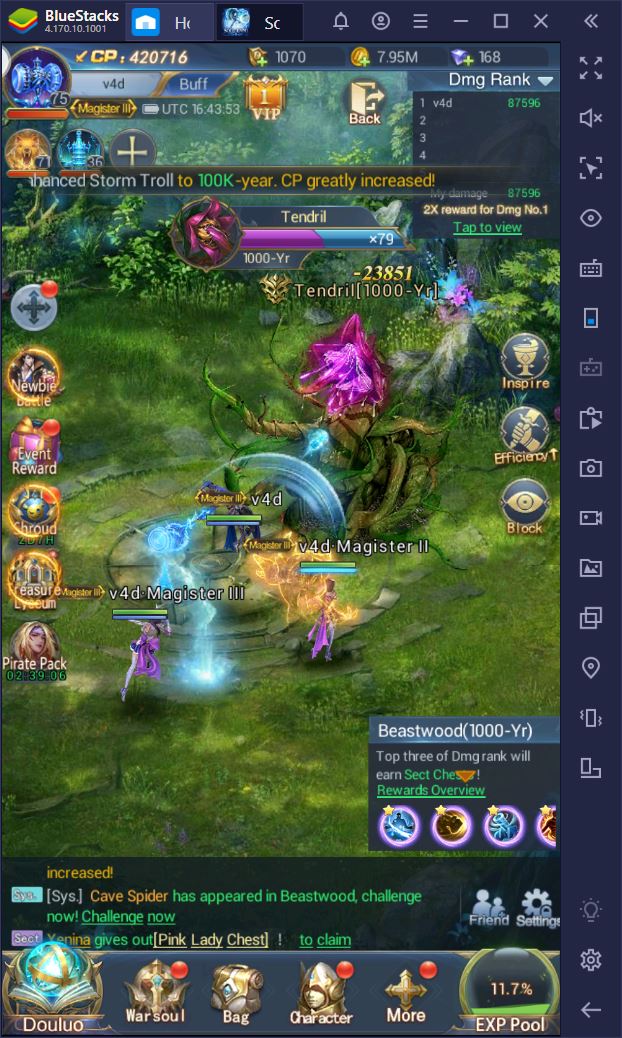 Become the Master Magister of Soul Land
We don't know about you, but Soul Land: Warsoul has us hooked. From the strategic party gameplay to the game universe of the Lyceum, as well as the fast-paced combat of PvP, we're completely sold. This serves to show that, even if you create a game using a well-known format, it doesn't mean you can't innovate within these boundaries to create something truly special, perhaps even unique.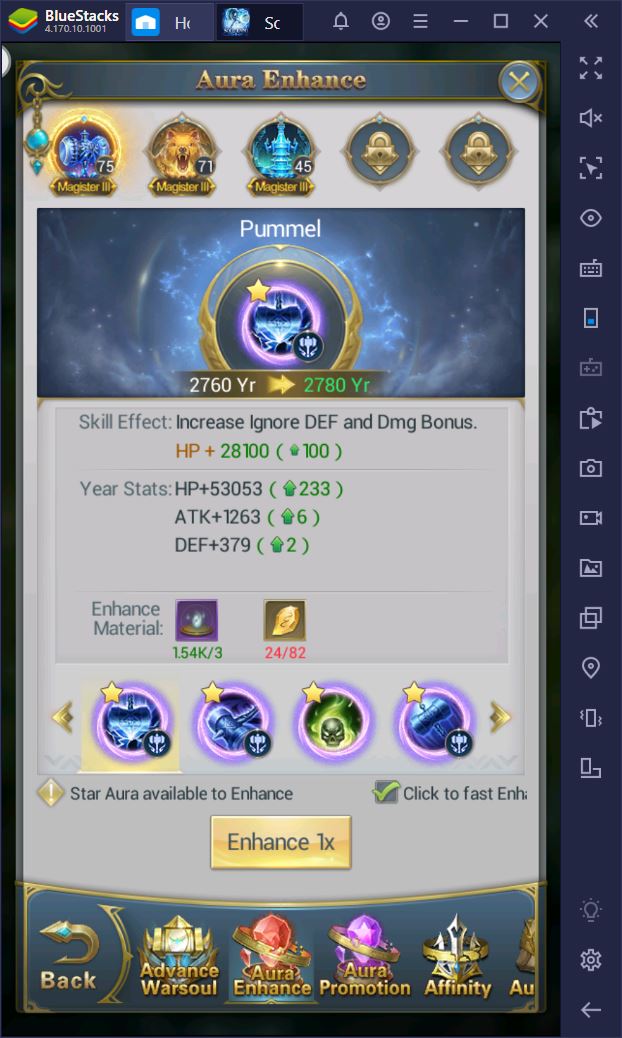 So far, playing Soul Land on BlueStacks has paid off for us. Despite the immense slowdown in pace once you hit rank 3, we're steadily advancing through the game content at a modest pace. Be careful, though. If you ever find yourself going for world bosses, know that you can be challenged and killed by other players.
More often than not, they'll wait until someone brings the enemy within an inch of dying before dispatching you to the graveyard. Although we don't like the loot-master approach to this mode, we certainly think it makes things interesting, because when you do get the kill, some awesome starred skills await you as a reward.