Game Guides
A Guide to Effectively Obtaining Resources in Soul Land Reloaded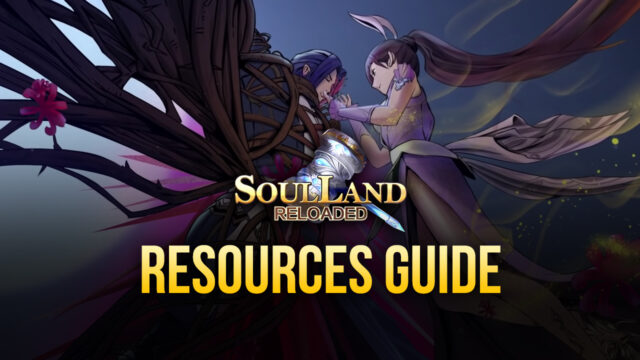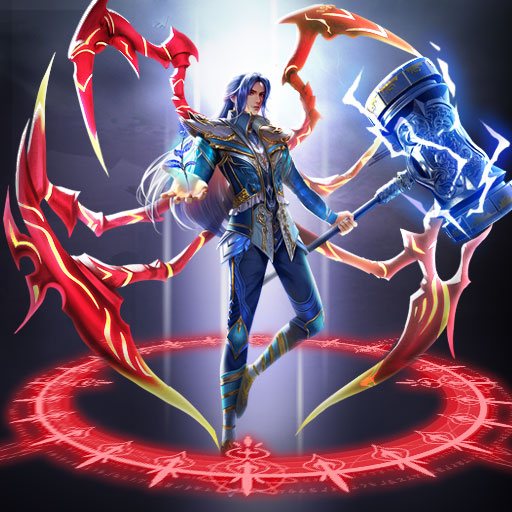 In making your team stronger as well as upgrading your Soul Masters in Soul Land Reloaded, you are going to mainly need gold coins and some specific materials. These resources are going to be used for upgrades such as equipment breakthrough and enhancement. Additionally, it is also your best interest to collect shards of Soul Masters to either unlock a new Master or upgrade an existing one to a new star rating. Items such as the Elder Decree and the Pontiff are also going to be used to summon new Soul Masters into your team.
The main point is that you are going to need to expend plenty of resources to make your Soul Master team stronger. There are plenty of methods to acquire gold coins, shards, breakthrough items, and other useful resources in the game and this guide will discuss those methods. If you routinely do the methods listed in this guide, you will be able to have an efficient strategy of garnering valuable resources for your Soul Master team.
Story Mode Stages and Sweeping
The easiest way of obtaining resources is by completing stages of the story mode as well as repeating them without necessarily having to play through the entire stage again through a feature called sweeping.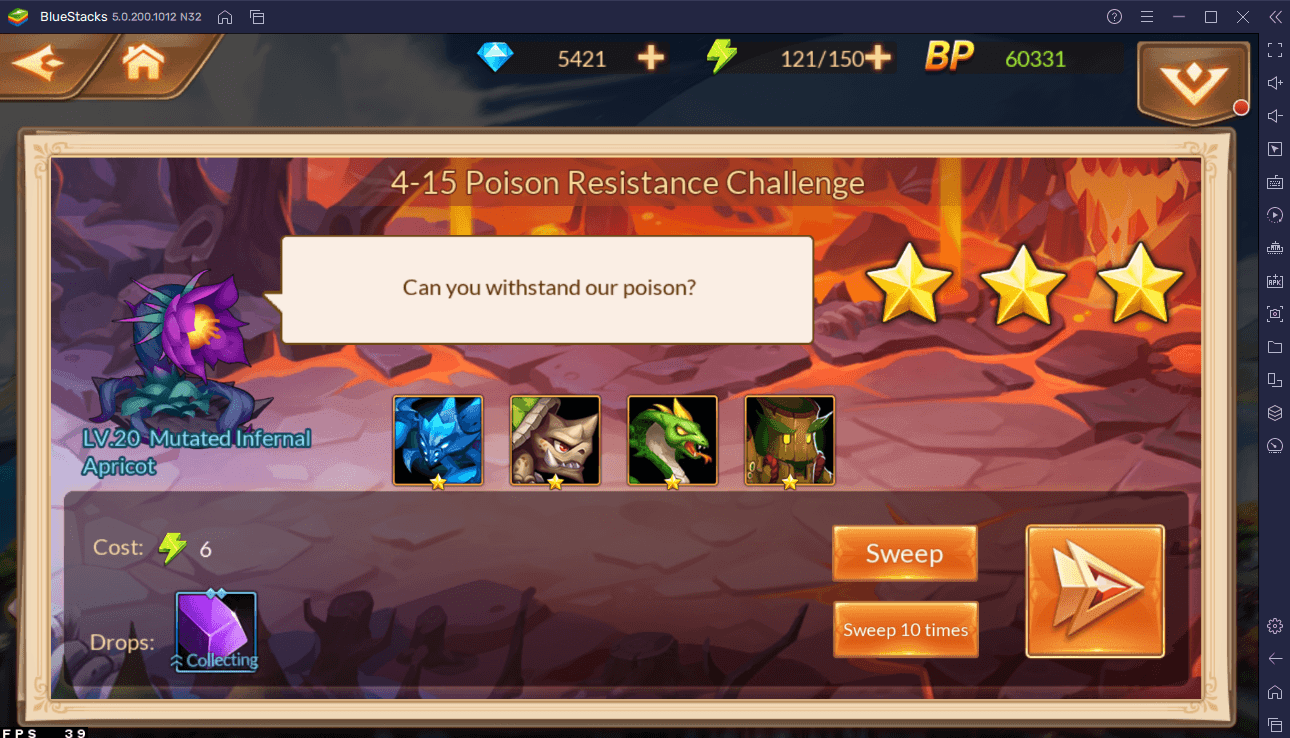 Completing story stages, regardless of whether it is a normal stage or a boss stage, will always reward you with EXP, gold coins, and items that you can use for equipment breakthrough. Note that the breakthrough items that you acquire are often random; however, each story quest will tell you which item has the highest chances of being won in the "Drops: "section.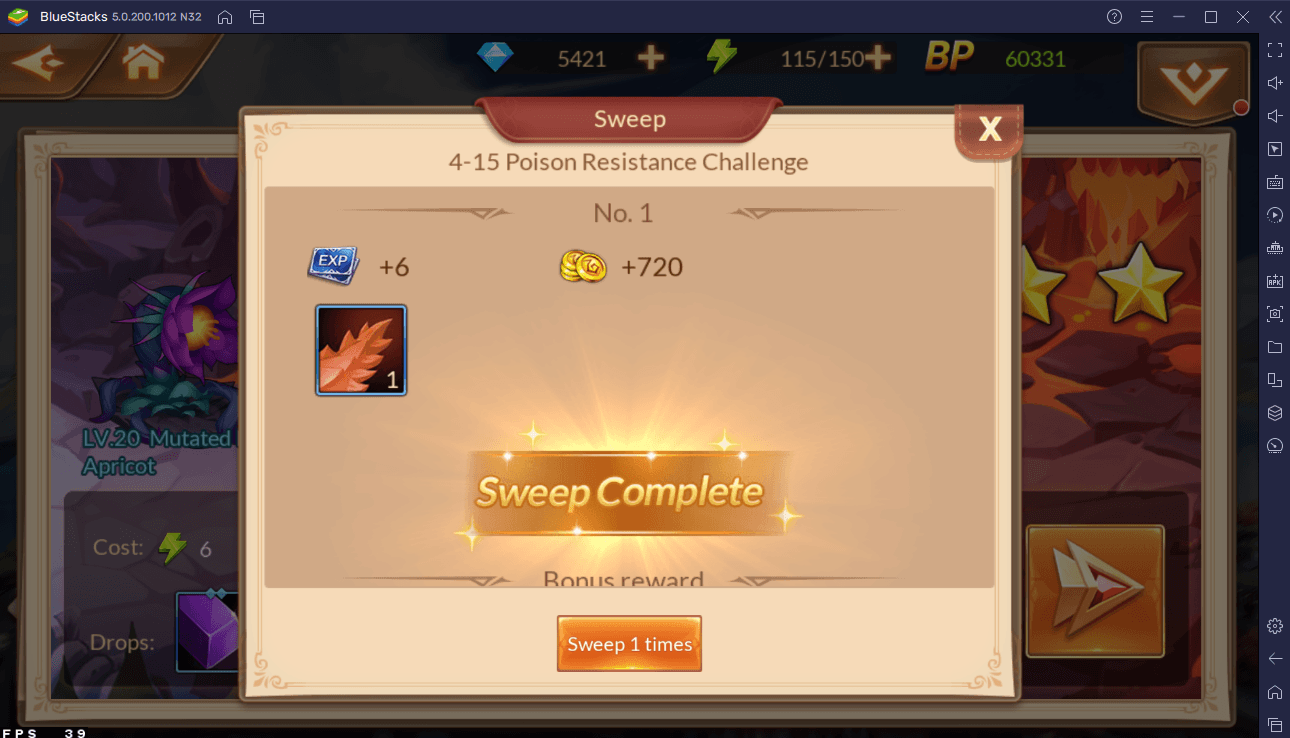 When you complete a stage with three stars, you unlock the ability to 'sweep' that level. This essentially means that you can repeat the level and reap its rewards without having to play it all over again. The moment you sweep the level, you instantly receive the rewards, and this saves you plenty of time. You can do this either one at a time or ten at a time.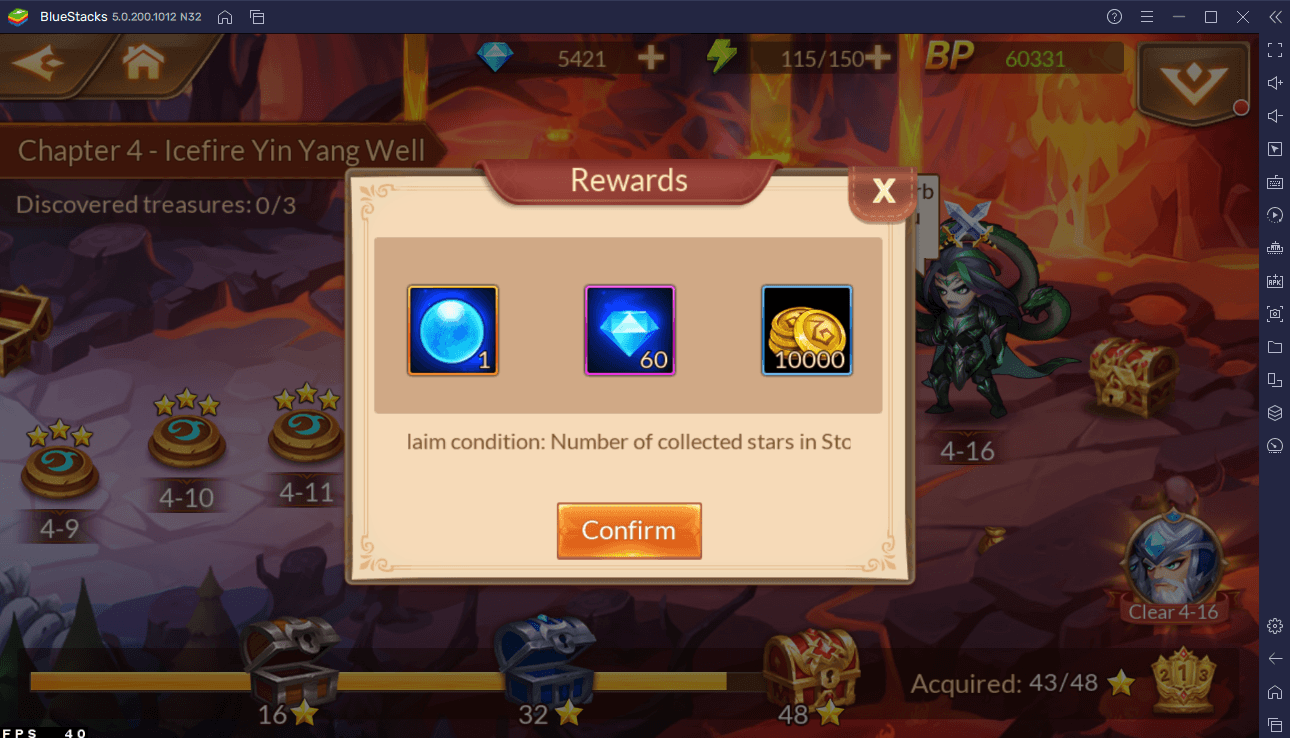 You can also earn bonus rewards through rewards chests. Rewards chests can be acquired by either defeating a boss or by earning a certain number of stars within a story chapter. Note that completing story quests without any Soul Master dying automatically grants you three stars. The chests contain a large amount of gold, diamonds, shards, and even special items such as Soul Stones which can be used to directly purchase shards from the shop.
Daily Check-in
Free rewards can be procured simply by logging in to you Soul Land Reloaded account every day.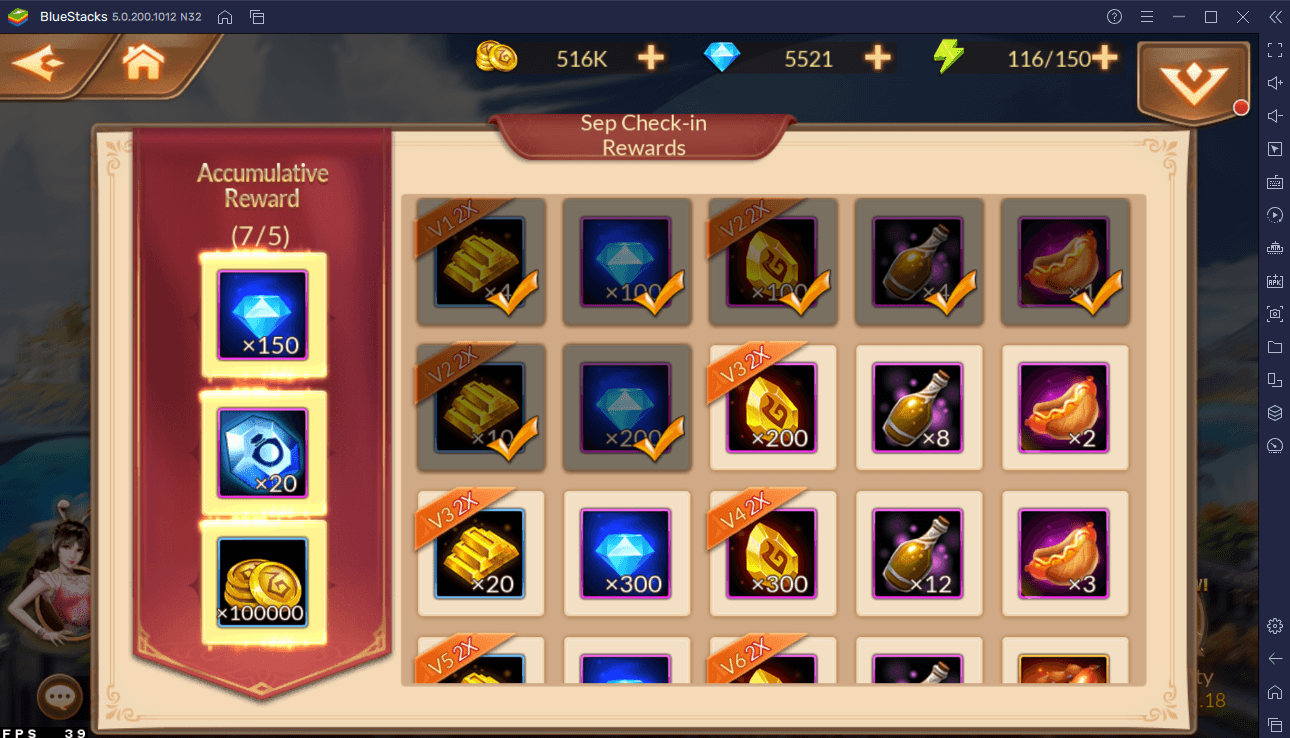 Within a span of five days, you will receive the same five items per each day and the amount of which will progressively increase as you keep logging in. On Day 1, you get 4-50 gold bricks (one brick translates to 5,000 gold coins); on Day 2, you get 100-600 diamonds; on Day 3, you get 100-600 cultivation stones (used to boost a Soul Master's base attributes); on Day 4, 4-24 Large Soulforce Vials (used to level up your Soul Master individually); and on Day 5, 1-3 of Oscar's Sausage Feasts (instantly replenishes 120 stamina points). Additionally, you earn bonuses called "Accumulative Rewards" after collecting a certain number of daily rewards
Achievements
After accomplishing some major milestones in Soul Land Reloaded, you will be rewarded quite generously. You can redeem these rewards through the "Achievements" menu. These rewards can only be redeemed once.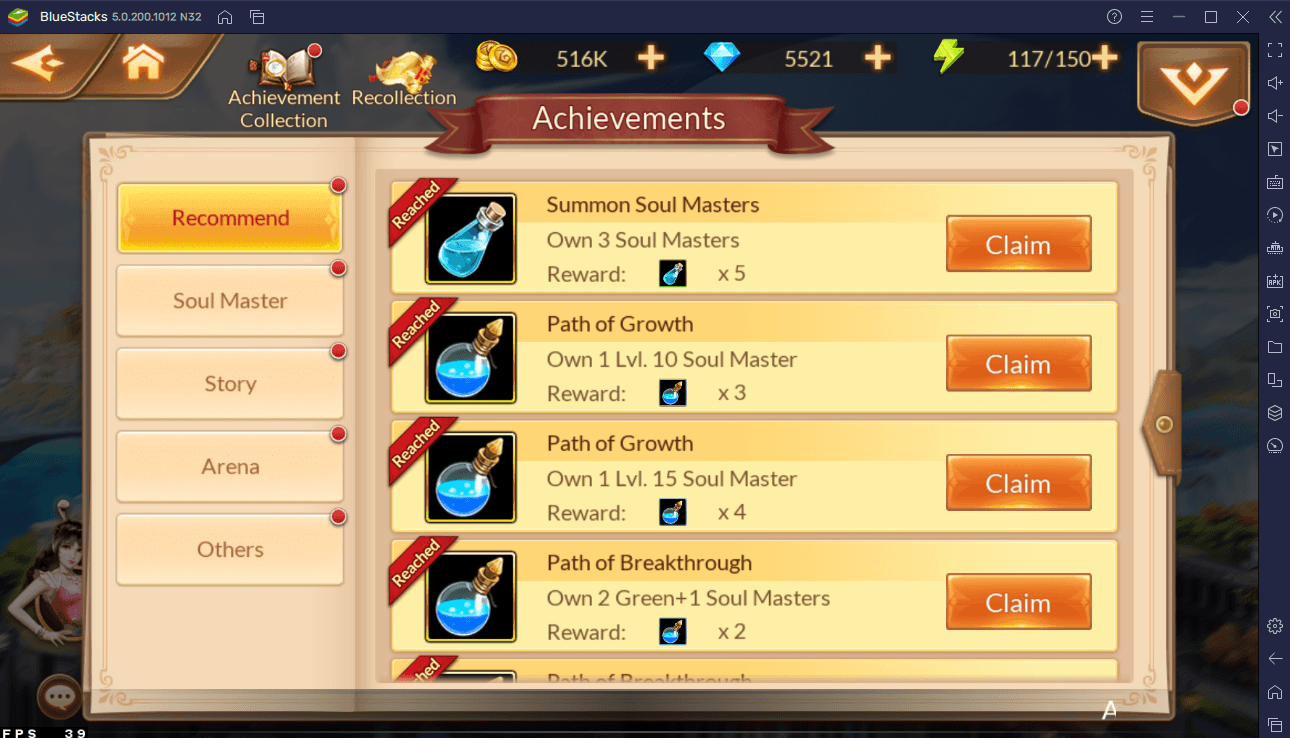 Achievements are segregated into different categories and each category gives out its own rewards. The Soul Master achievements rewards you mainly with gold coins and diamonds for completing tasks related to Soul Masters for the first time. These tasks include owning a certain number of Soul Masters or successfully completing an equipment breakthrough. Completing story chapters as well as earning a certain number of stars during the story mode also make you eligible to claim rewards such as diamonds and Oscar's Sausage Feast. There are also Arena achievements that reward you with Arena coins upon completion and these coins can only be used in the Arena's own shop. And lastly, some miscellaneous achievements under the category of "Others" can also be attained for gold coins coupled with some other valuable resources.
Missions
You can complete daily missions as a pastime if you want to claim more rewards within the day. These daily missions can be found in the "Missions" menu.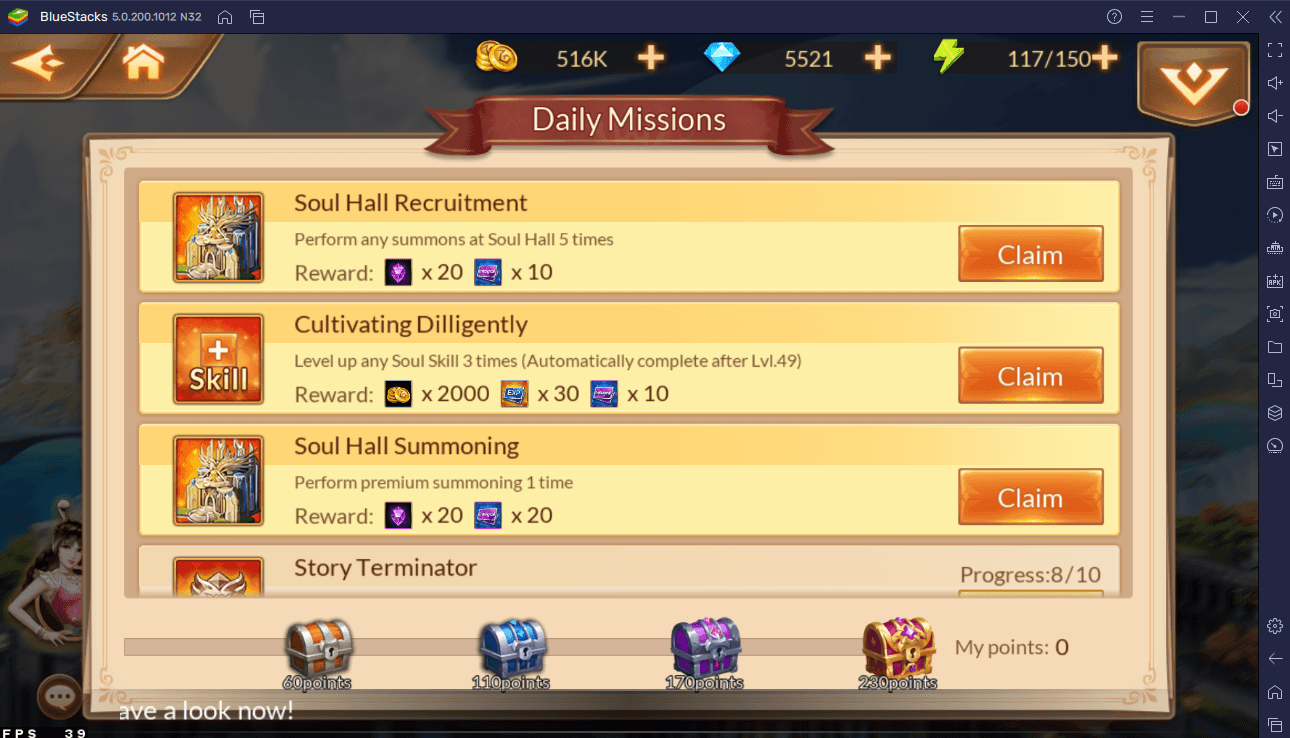 For every completion of a daily mission, you earn Daily Mission Points. Collecting the enough points grants you with a special rewards chest that contains gold coins, diamonds, Elder Decrees, and Shop Refresh Tokens which can be used to refresh the Soul Master shop's inventory.
Growth Fund
The Growth Fund is a feature that rewards you by reaching a specific level. Additionally, it also showcases a sub-feature where players can work together to earn more resources.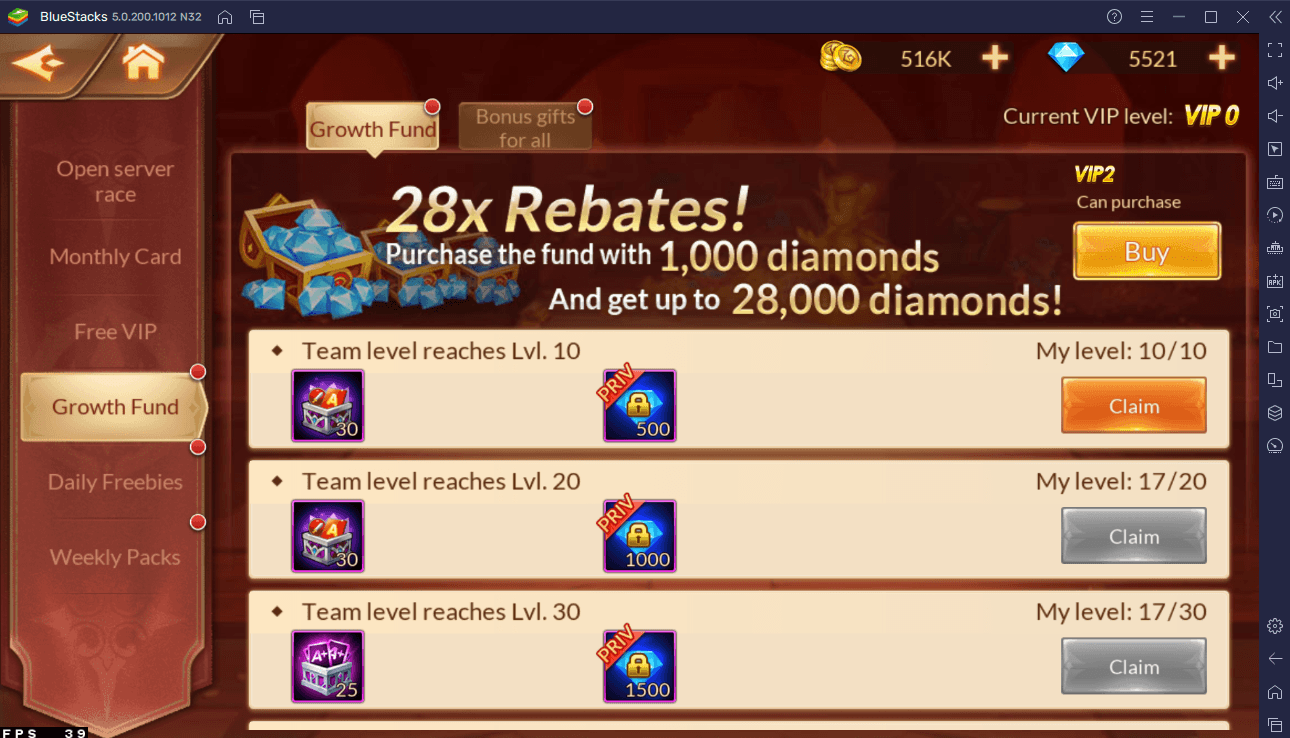 When your level (also known as a team level) reaches Level 10, 20, and so on, you are rewarded with a very generous number of diamonds as well as 30 shards of a Soul Master of your choice.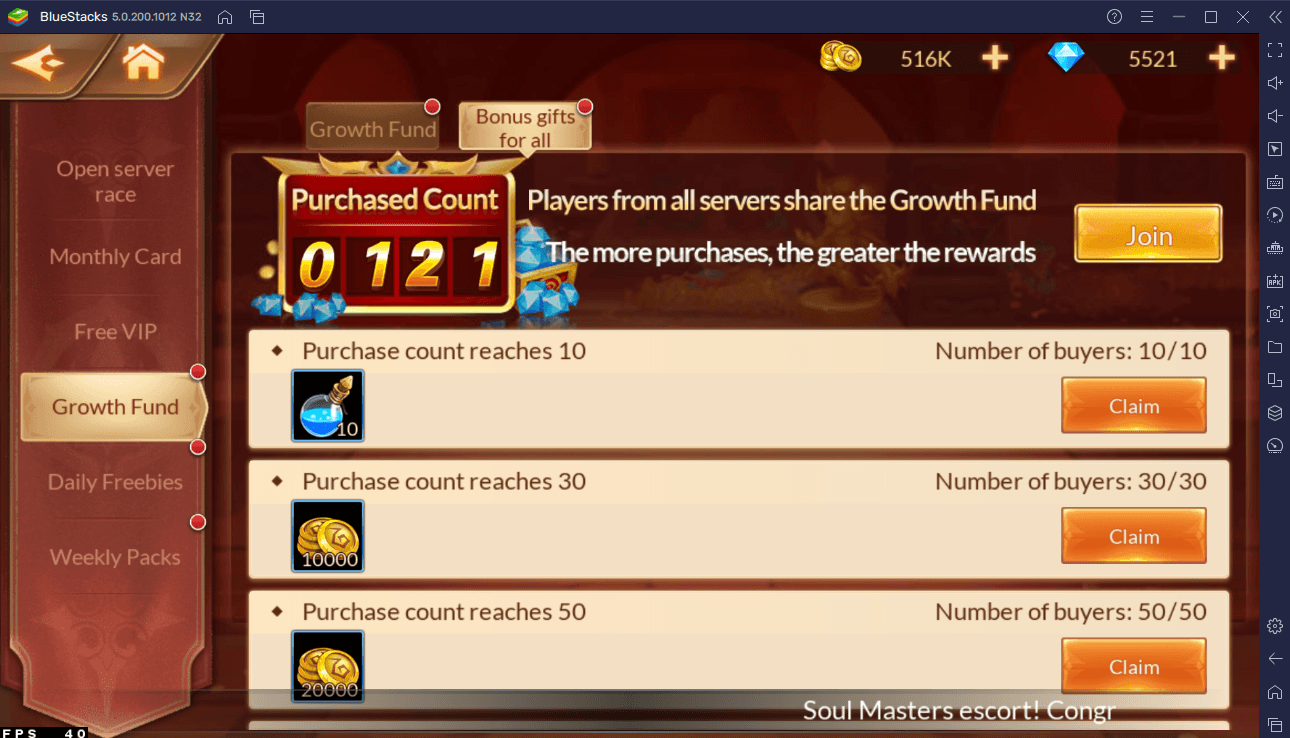 Bonus gifts can be obtained when a certain number of players purchases the game's top-ups. Top-ups are essentially the game's microtransactions and you can either buy one to add up to the purchase count or wait and hope that other players do it.
VIP Privilege
VIP Privilege is a neat status in Soul Land Reloaded that determines your eligibility for bonus rewards. There are 15 levels of VIP Privilege in the game and all players start at VIP 0.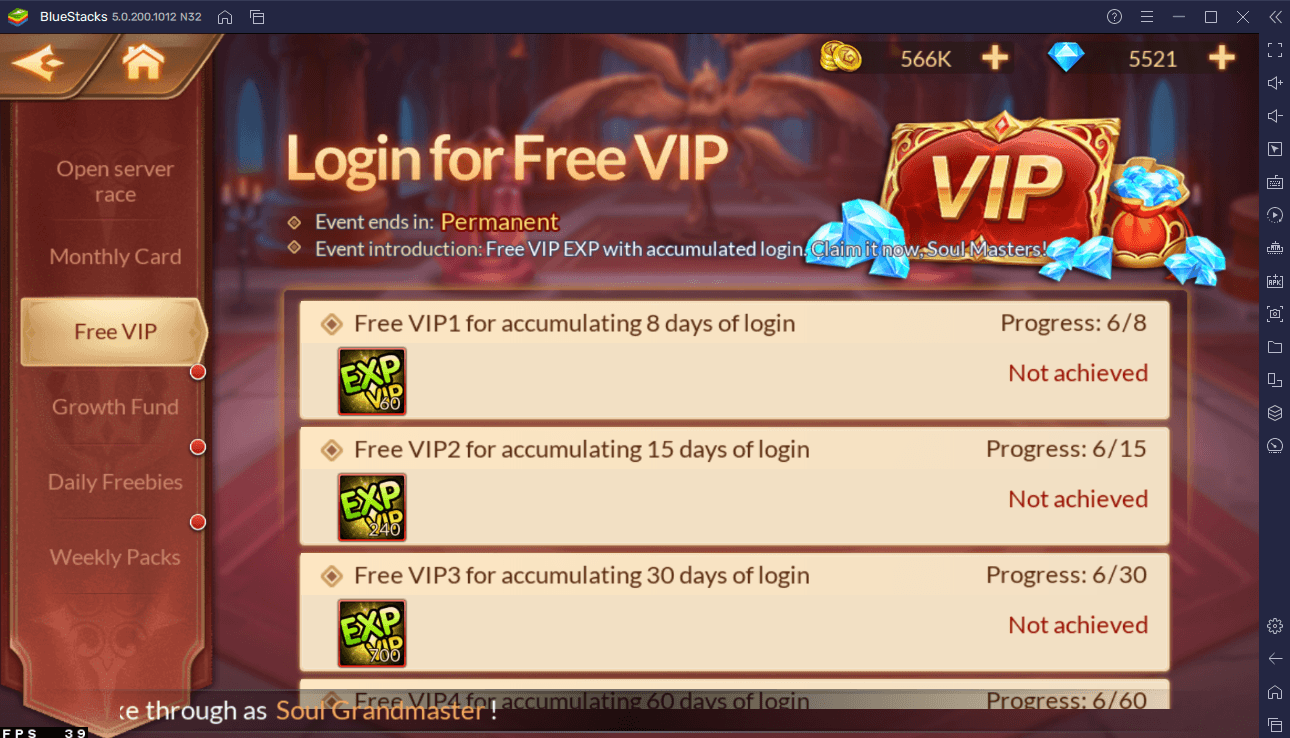 You can upgrade your VIP status for free when you log in the game for a certain number of times. You can easily upgrade to VIP 1 after 8 days of login and VIP 2 after 15 days of login. The number of login days required to upgrade becomes larger as your VIP level increases. The general rule of thumb is to never forget to simply log in every day.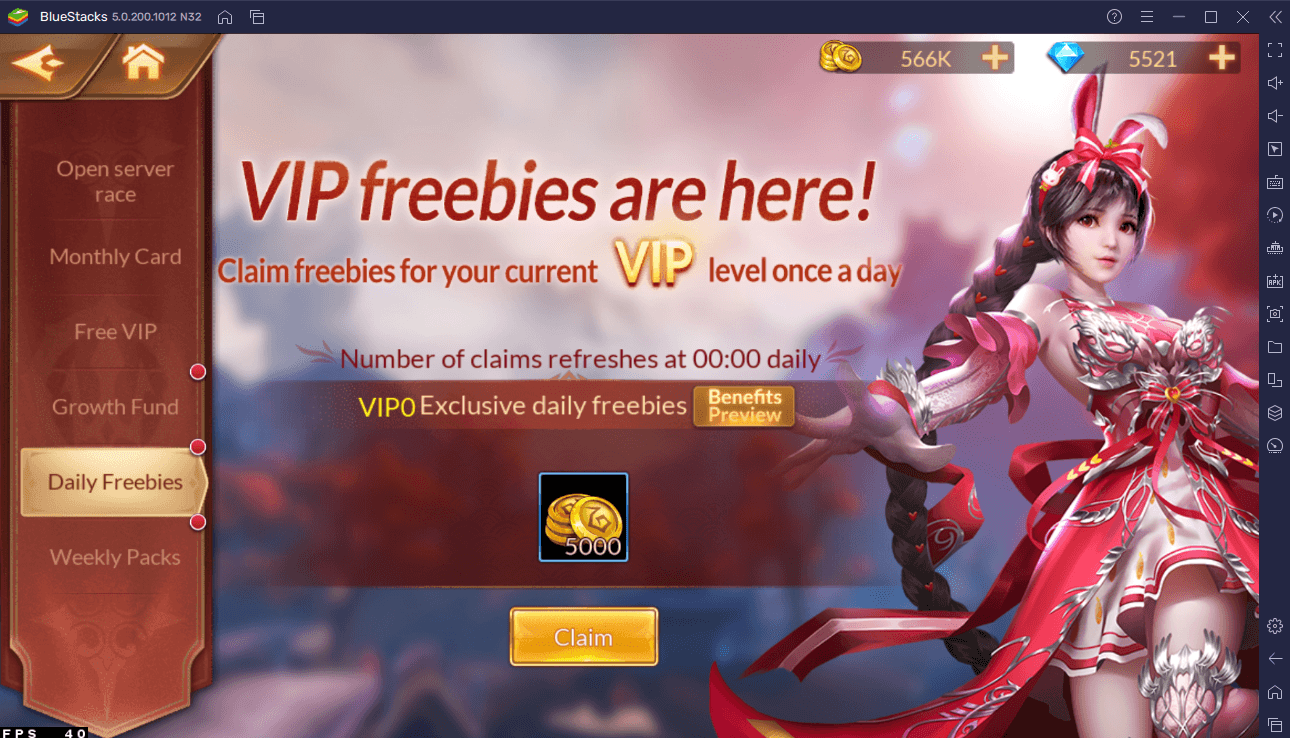 Depending on your VIP level, you receive a set of rewards every day. For the default VIP 0 holders, you are rewarded with 5000 gold coins every day, more specifically every midnight simply for being VIP 0. Higher VIP levels make you eligible to receive bigger and better rewards such as more gold coins, items for ring and necklace enhancement, and the like.