Game Guides
How to Install Soul Land Reloaded on Your PC or Mac with BlueStacks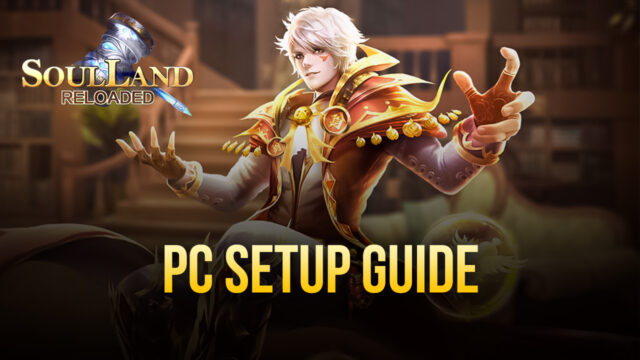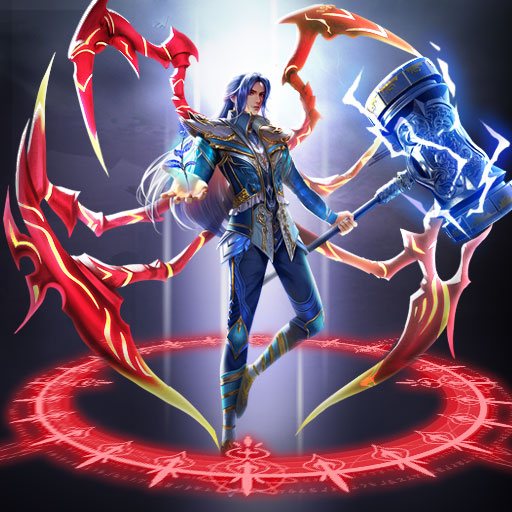 Soul Land Reloaded is a faithful mobile game adaption of the Soul Land light novel series. It tells the story of a disciple named Tang San of the Tang Clan who steals his clan's greatest secrets and escapes to the Hell's Peak. But upon doing so he ends up in the Soul Land, a world inhabited by Martial Souls and where Soul Masters are regarded as the most superior beings. Tang San, alongside a couple of newly made friends, embarks on an epic journey to become a Soul Master, and revive the Tang Clan's glory.
Help Tang San and form your own team of Soul Masters now by installing and playing Soul Land Reloaded now on your PC or Mac with BlueStacks. Below are the steps to getting started with your journey:
How to Install Soul Land Reloaded
Download and Install BlueStacks

on your PC.

Complete Google Sign-in to access the Play Store or do it later.

Look for

Soul Land Reloaded

in the search bar at the top-right corner.

Click to install Soul Land Reloaded from the search results.
Complete Google Sign-in (if you skipped step 2) to install Soul Land Reloaded.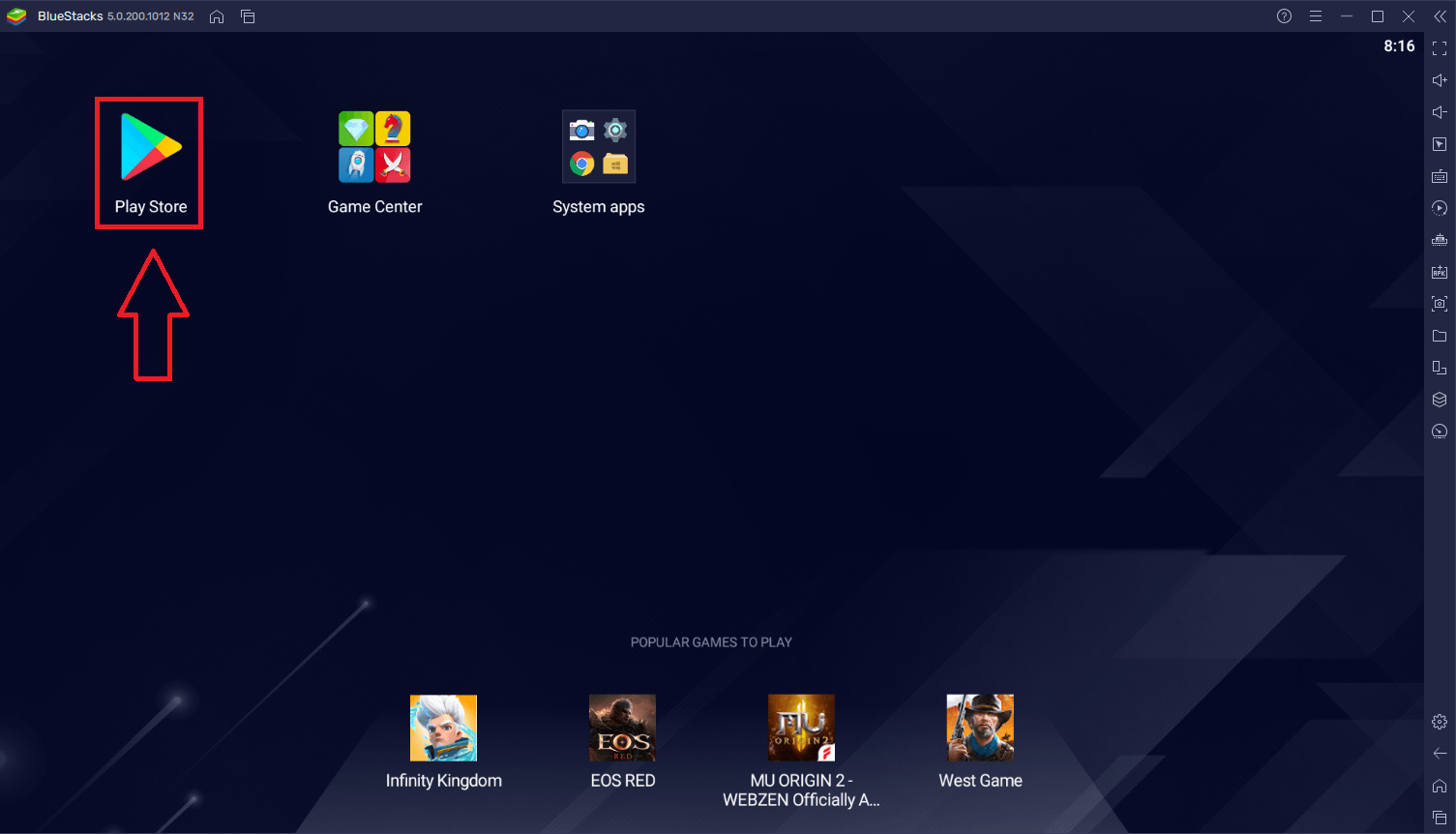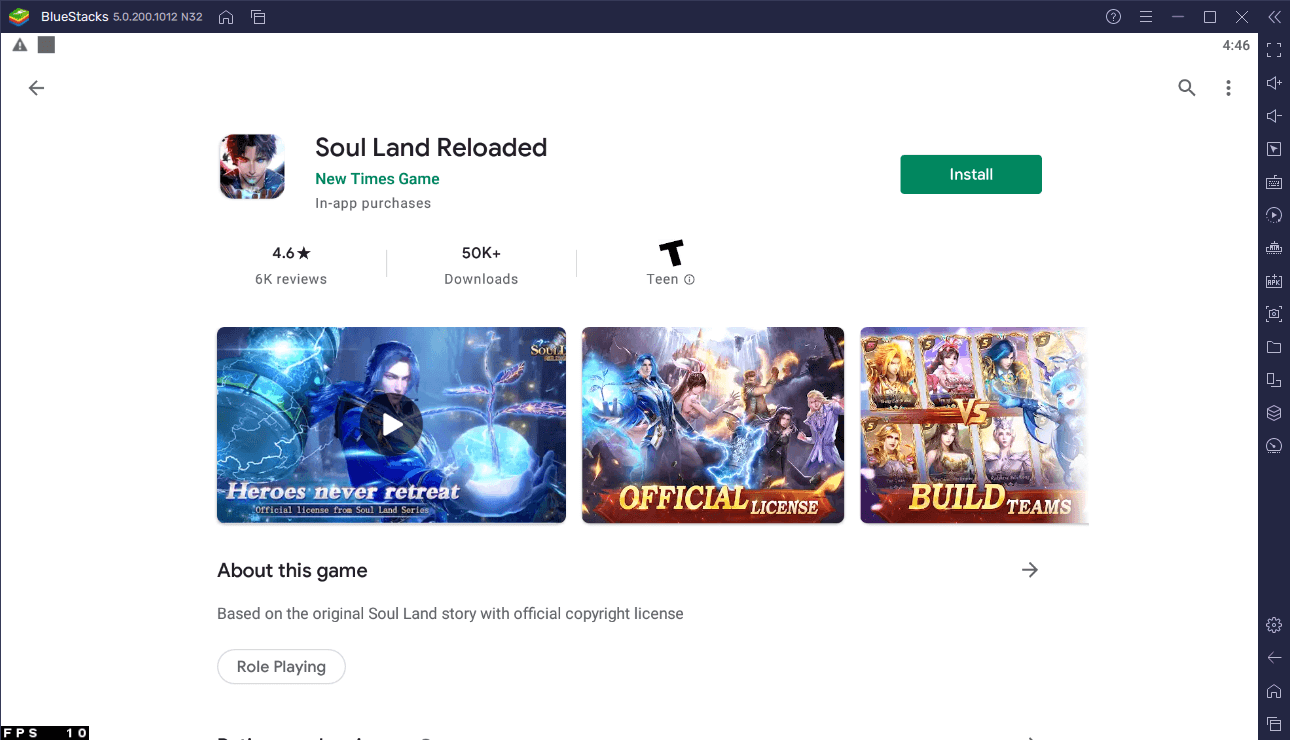 Build Your Team of Soul Masters
Soul Land Reloaded allows you to form a team of four talented fighters called Soul Masters. Each of these Soul Masters have their own special characteristics and skills that you can take advantage of in combat.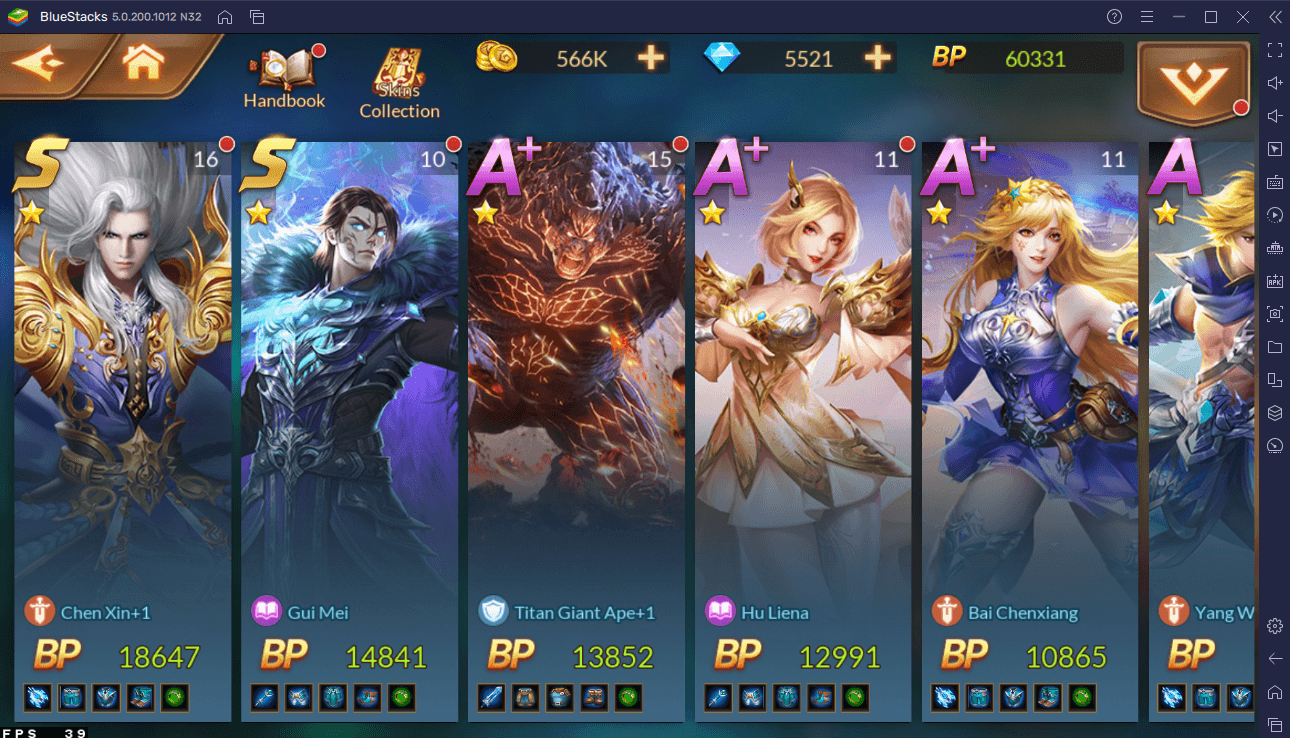 Soul Masters have different grades and types. The grade of a Soul Master determines their rarity as well as their starting base attributes. Expect a very strong Master when you see that is has a high grade but also expect that they are going to be harder to obtain.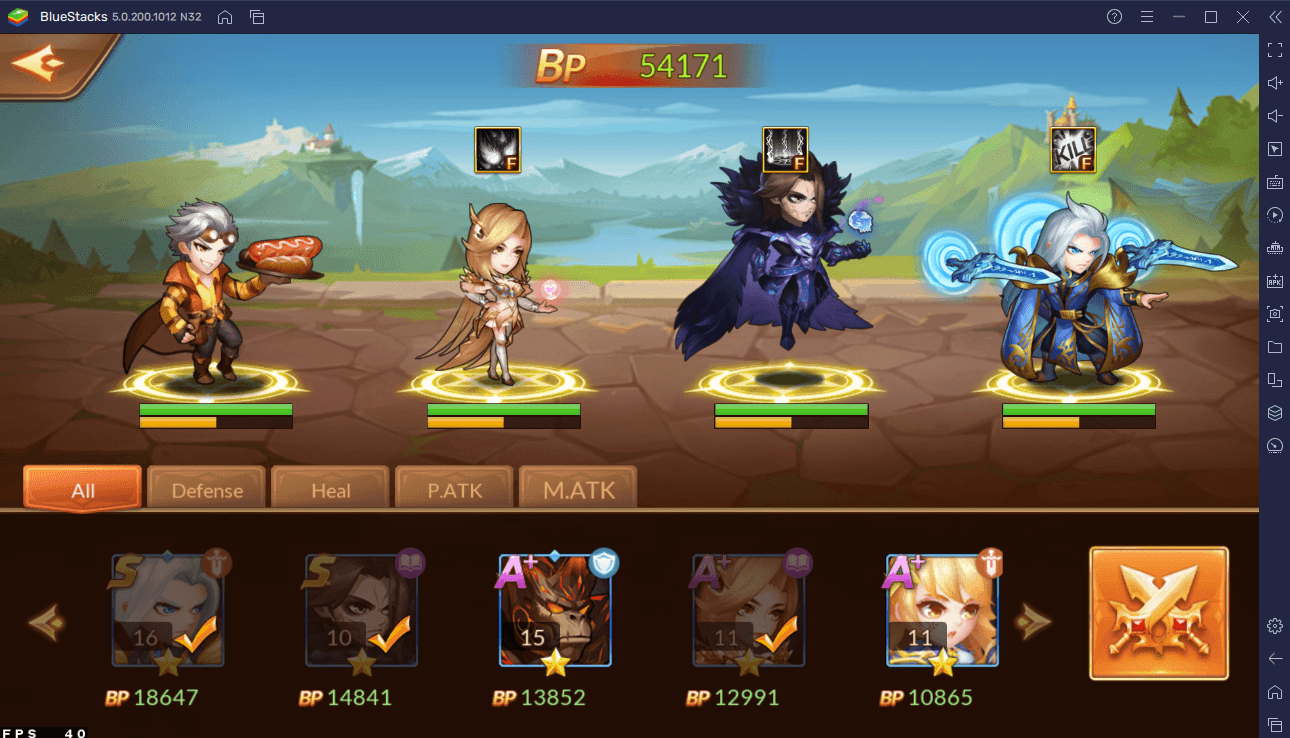 Masters are segregated into four types and each type corresponds to a combat specialty. Defense types are essentially tank-build Soul Masters who absorbs a bulk of incoming enemy damage to protect other Masters and give them leeway to attack. Heal types are support class Masters who is responsible for replenishing the diminished health of all other Masters, including their own. P.ATK (physical attack) types are often aggressive Soul Masters who deals damage to enemies via physical means such as swords, spears, and the like. On the other hand, M.ATK (magical attack) are functionally similar to the P.ATK types except that their way of hurting enemies is by casting magic. All Soul Master types are valuable in their own way, but strategy is key to winning in Soul Land Reloaded; and strategy includes selecting the best Soul Masters for the battle.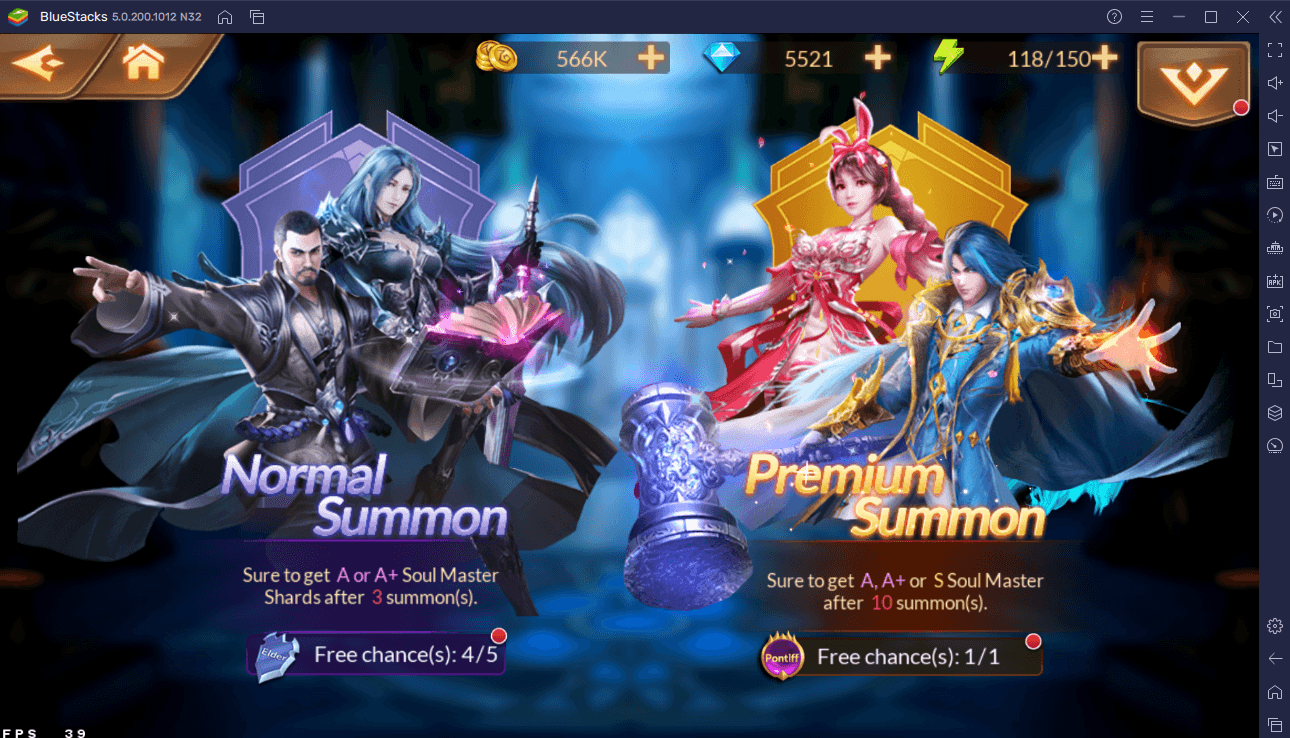 New Soul Masters are typically unlocked via a shards system wherein you need to collect a certain number of shards of a particular Soul Master to unlock said Soul Master. These shards can be obtained from the Soul Hall where you can play a game of chance with either a normal summon or a premium summon. A normal summon randomly gives you a set of shards of various generic to rare Masters while the premium summon guarantees you shards of rare to very rare Masters. A neat feature of the Soul Hall is that you are guaranteed a new Soul Master that is ready to use upon summoning for a certain number of times.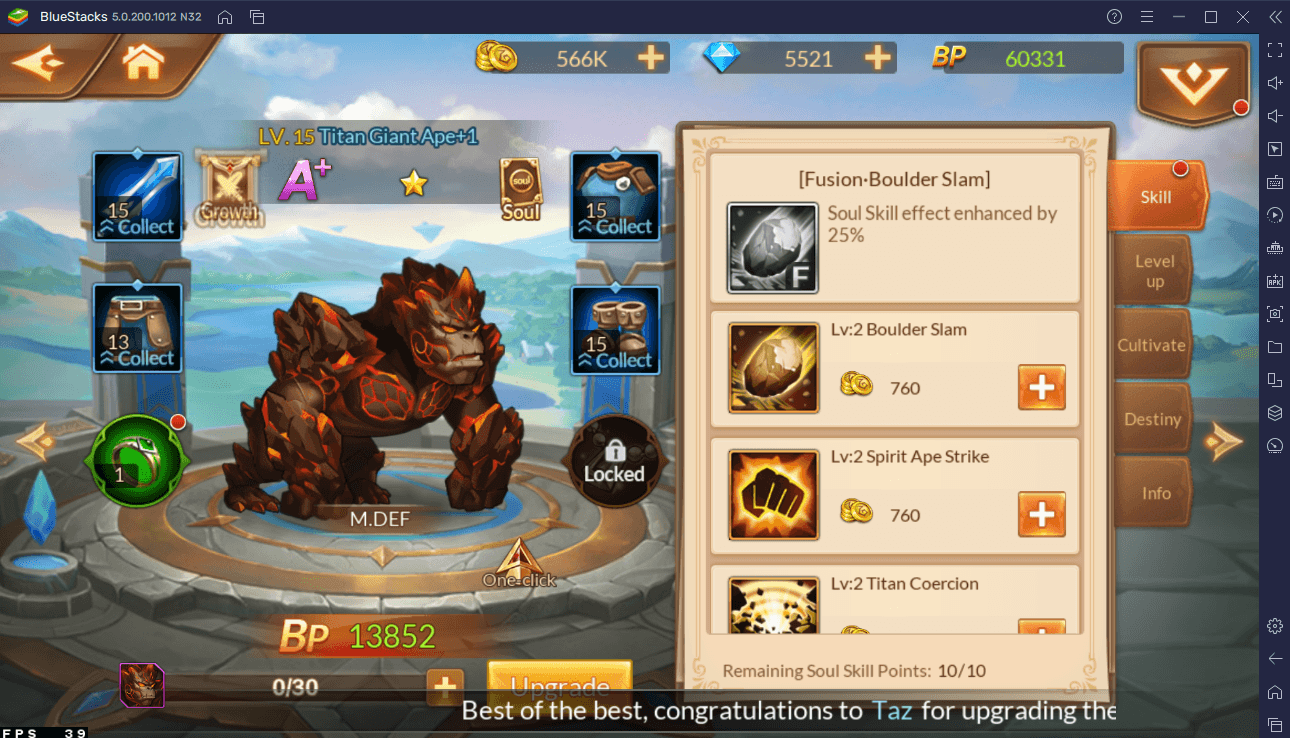 There are also plenty of options to upgrade each of your Soul Masters as well as the collective power of you team. From upgrading their equipment to using features to boost team attributes, there are indeed a lot of upgrade paths, and you can know more about them in this separate guide.
Defeat Foes and Bosses in the Soul Land
Soul Land Reloaded has a rich story mode with plenty of stages. These stages can also be done repeatedly to farm the resources that you are rewarded with after completing them. More importantly, it is mainly in the story mode where you can experience the unique combat mechanics of the game.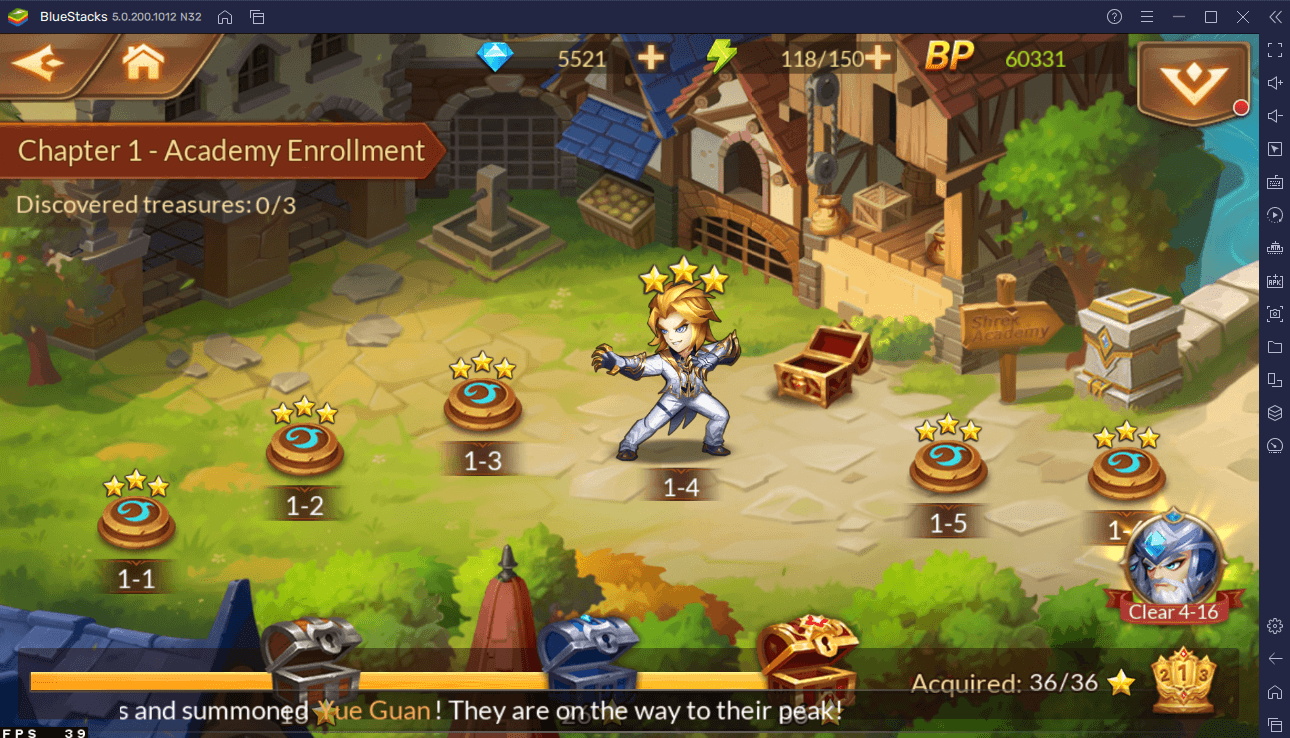 There are six chapters in the adventure of Tang San and each chapter contains at least a dozen stages coupled with several boss fights. Your team's performance on a particular stage is rated with three stars and you automatically earn all three stars if you clear the stage without at least one Soul Master left dead. Additionally, you also earn bonus rewards for earning a specified number of stars within a chapter and the same is also true for successfully defeating bosses.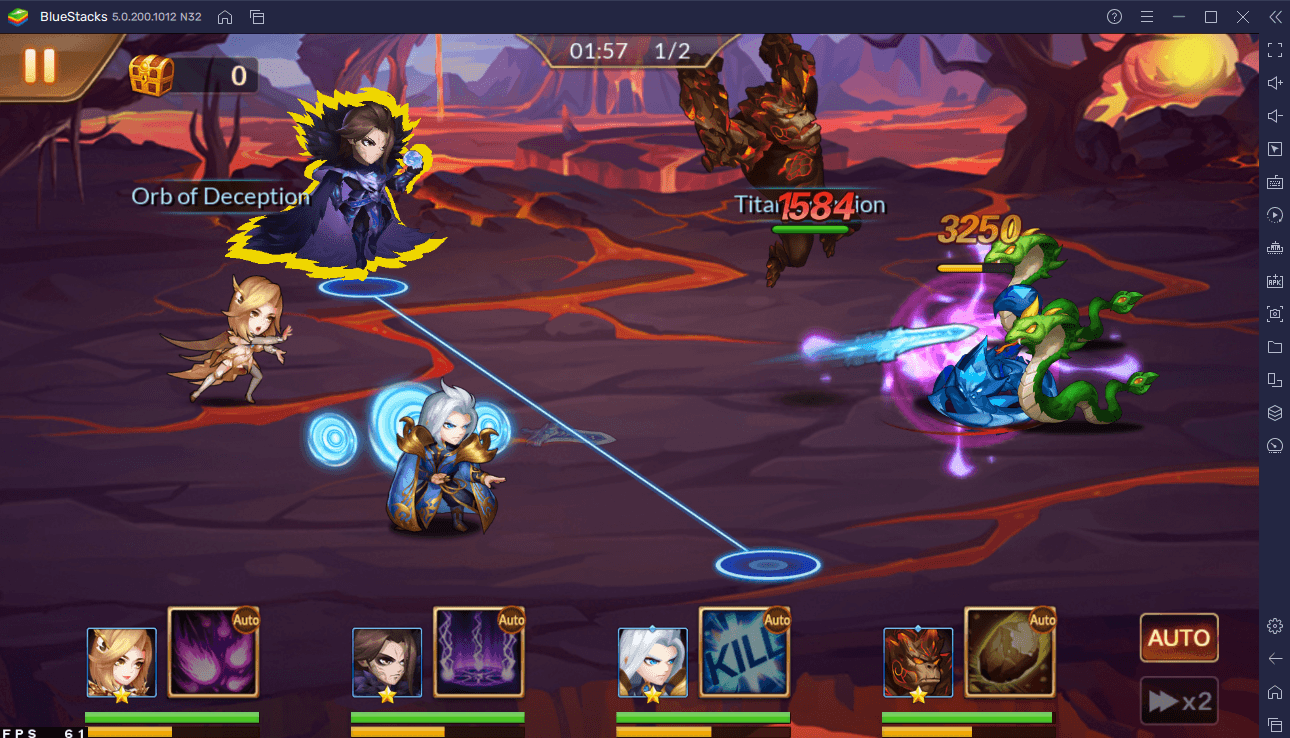 Each stage allows you to select up to four (you will start with two at the beginning) Soul Masters for battle. The combat of Soul Land Reloaded feels very similar to those of idle RPG games except that you can move your characters mid-battle. By clicking and dragging a Soul Master, you can move them to any spot in the battle arena to dodge any incoming enemy attacks. You can also take advantage of this by having one Soul Master flank the enemies. In general, you can become very creative with this combat system, and it is truly one of the things that makes Soul Land Reloaded unique amongst its fellow mobile RPGs.
Compete in the Arena
You can show off your team's prowess in Soul Land Reloaded's Arena mode where you can compete against the teams of other players and fight for the highest global rank.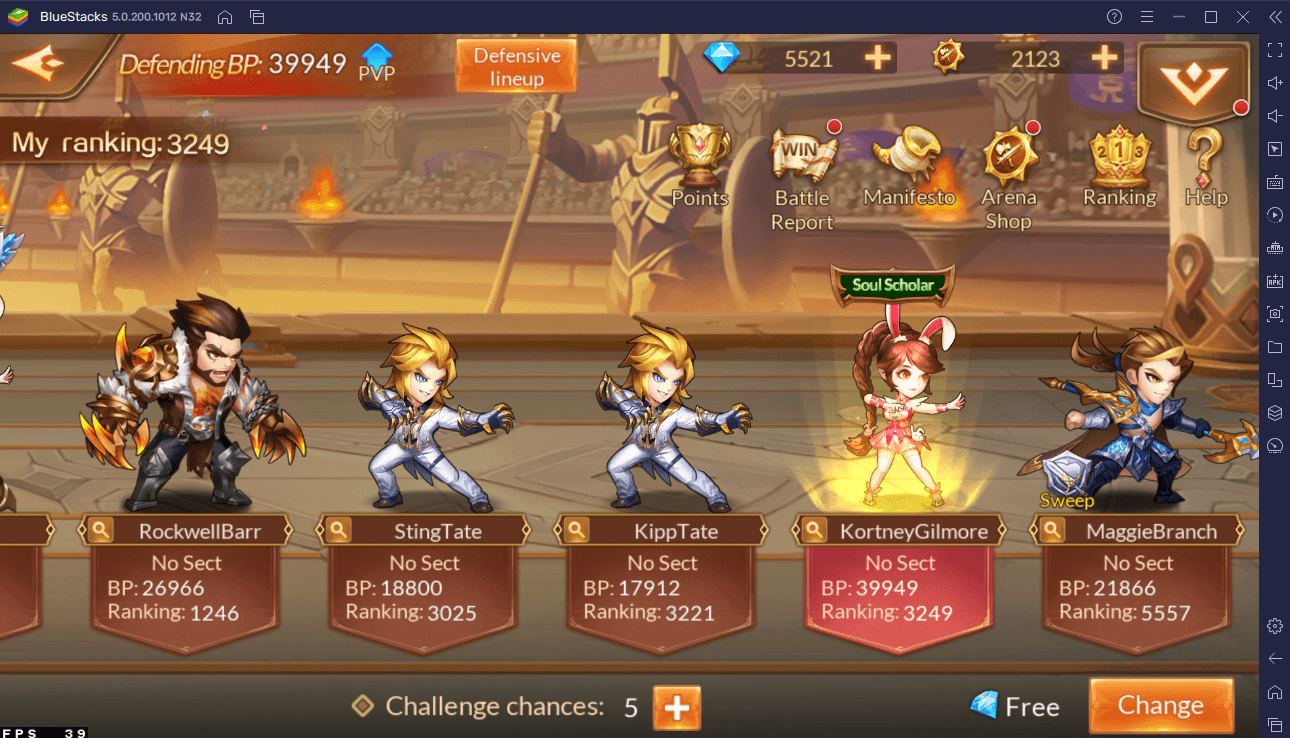 In the Arena, you can select your opponent and you also have the choice of refreshing the list of opponents. When choosing, ensure that you team's BP (BP is a measurement of a Soul Master team's collective strength) is not significantly lower than the opponent's; otherwise, expect that you will have a low chance of winning. Always choose opponents that are either at par or slightly above your team's current BP.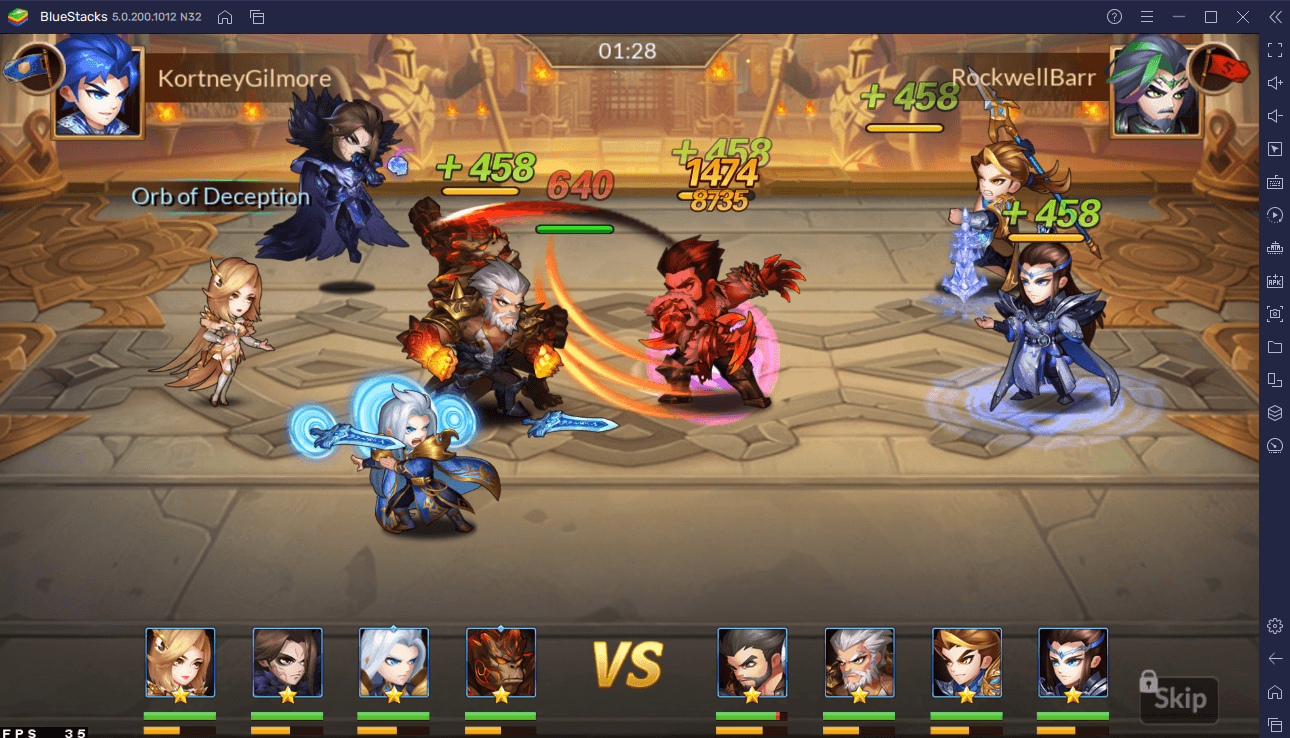 Arena battles play out like the story mode battles except that everything is automated. You are not allowed to freely move your Soul Masters and determine their next move but are only allowed to observe.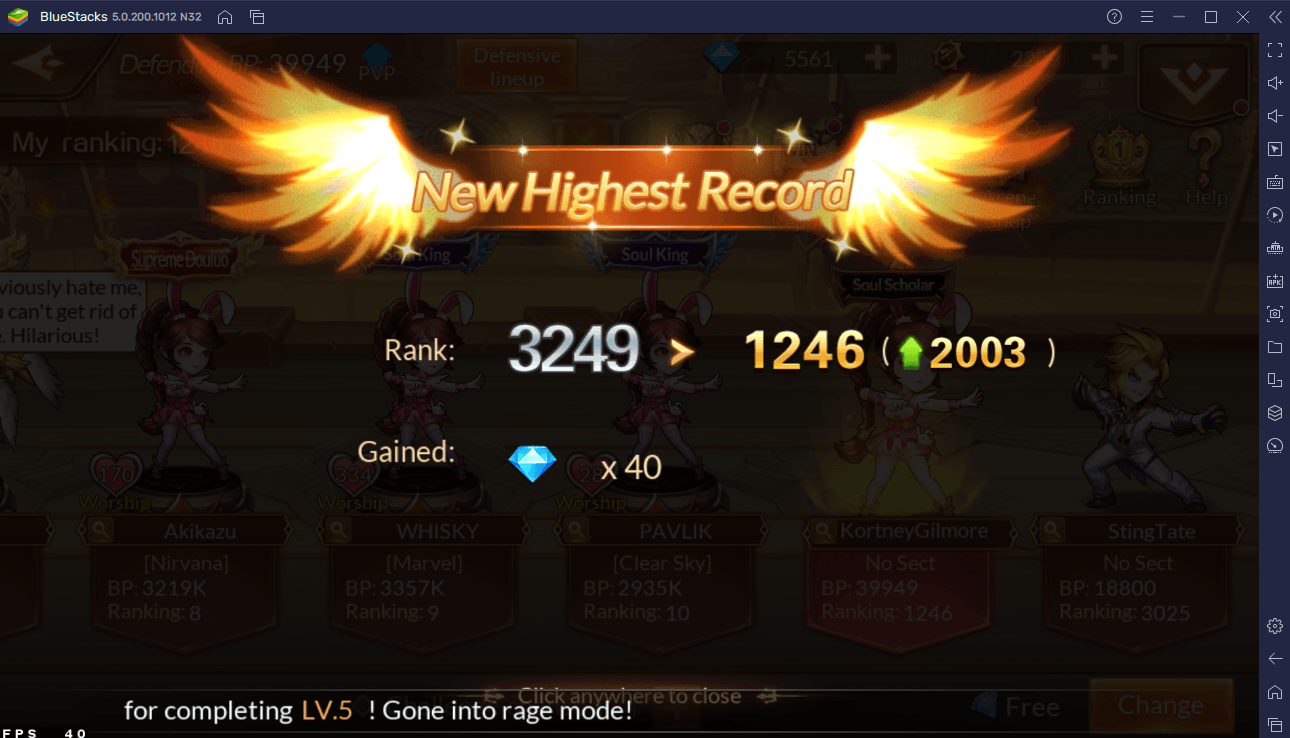 Upon successfully defeating an opponent, you climb up the leaderboards and you can keep doing this until you gain a spot in the desired Top 10 list of players.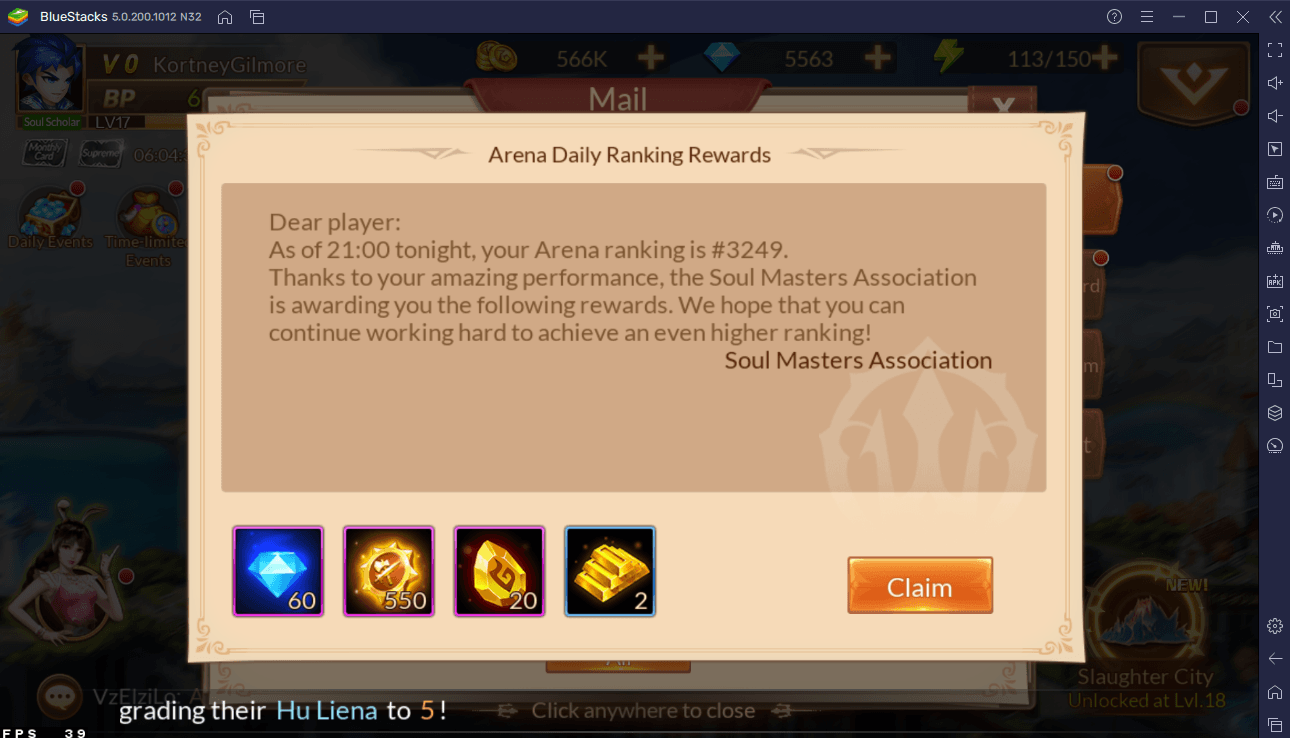 Interestingly, you also gain daily rewards from the Arena depending on your ranking. The higher your rank, the better your rewards are. These can be redeemed in your mailbox which can be accessed from the main menu.
Become a Soul Master with BlueStacks
Playing Soul Land Reloaded with BlueStacks gives you access to features that are otherwise non-existent when you play it on your mobile phone. BlueStacks' flexible window interface allows you to multitask by continuing Tang San's adventure while at the same time doing other tasks on your computer.
Additionally, you can also make moving around your Soul Master's easier by creating Macros. With this feature, you can bind four keys to select each of the four Soul Masters and you can also bind another four keys for the activation of their respective skills. This ultimately allows you to fluently control your characters and win more battles.
You can also play more than one account of Soul Land Reloaded at the same time with the Multi-instance Tool which allows you to reinstall the game on a separate virtual Android device.
Begin the adventure of Tang San now by playing Soul Land Reloaded on your PC or Mac with BlueStacks and have a proper start with this beginner's guide. Who is your favorite Soul Master so far? Let us know in the comments below.