Game Guides
How to Play State of Survival on PC with BlueStacks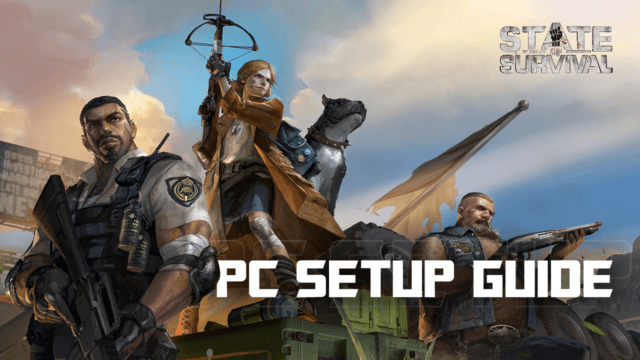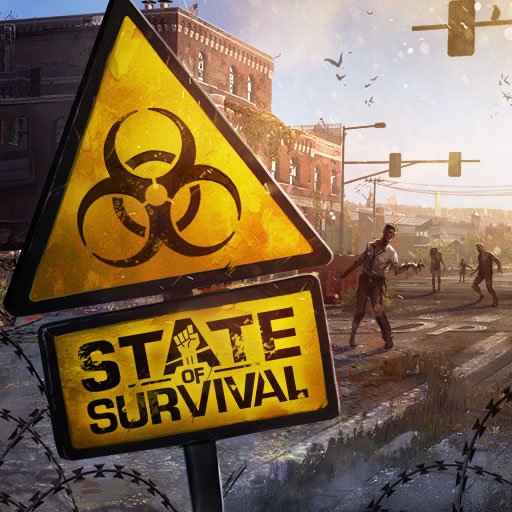 Games set in zombie apocalypse scenarios are, in this day and age, a dime a dozen. However, when it comes to mobile games, no one has done it quite as well as State of Survival has, combining the best parts of the zombie wasteland theme, with the engaging and thrilling PvP and PvE gameplay of strategy conquest games. And for good measure, this game also has a singleplayer real-time RPG combat mode in the form of the Explorer Trail system. The result of this combination is one of the best zombie games that anyone can play on their mobile devices.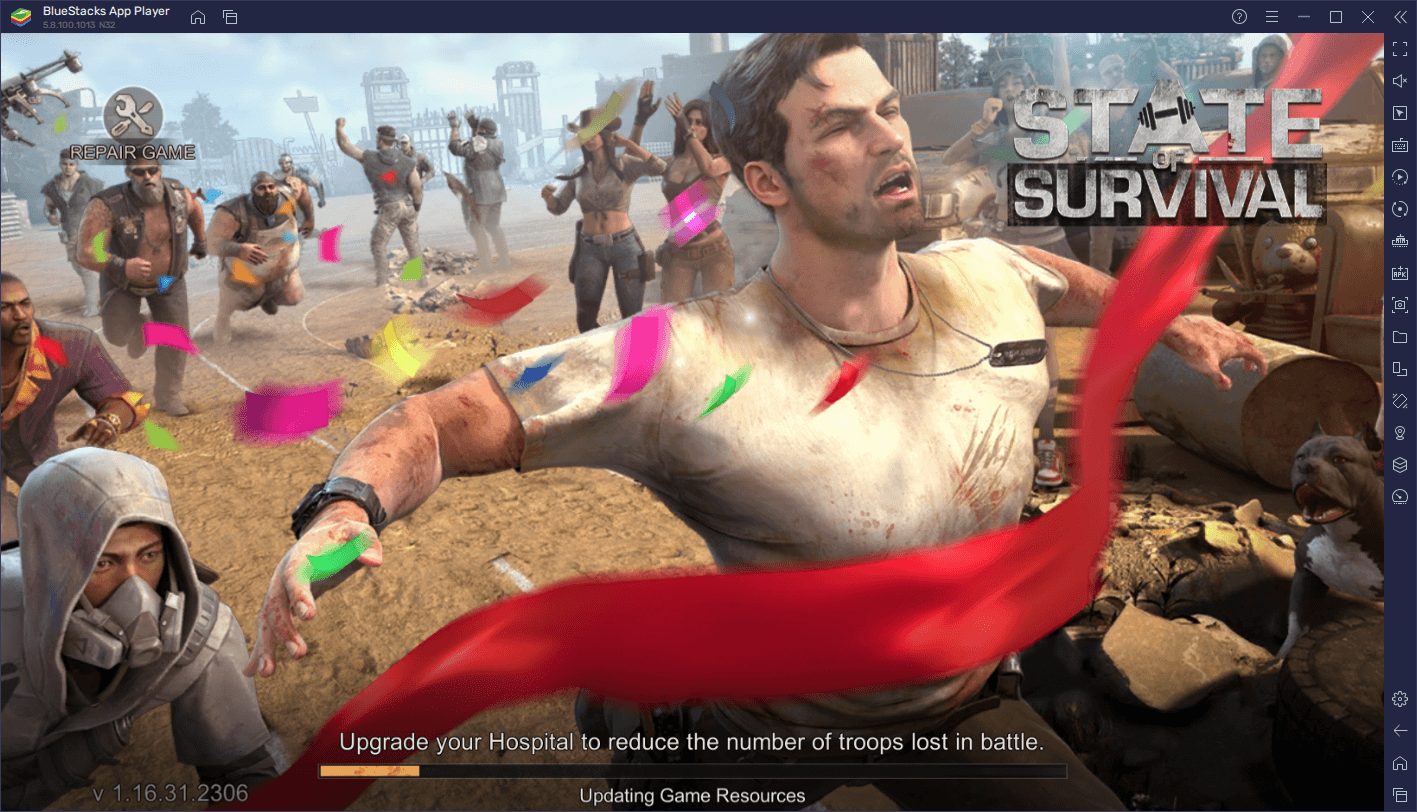 In State of Survival, you start off with a short cutscene of your protagonist, Sarge, helping out a girl and her dog to fend off a wave of zombies. After this blood-pumping sequence, the girl informs you of a nearby safe haven and settlement, and quickly leads you to it. However, the settlement is in disarray, with the residents ill-prepared to defend against the zombie horde, and with constant bickering and in-fighting between them. Luckily, Sarge has all the knowledge necessary for establishing a base of operations, and quickly takes over the settlement, making it into a safe place for everyone to live and thrive in.
As the overseer of the settlement, it's your job to build new structures, train new troops, and venture forth into the wilderness to procure vital resources. To this end, you'll be able to lead your armies, as well as recruit a variety of commanders who can offer their specialized skill sets to your cause, helping you further your foothold in the land, and progressively increase your power. However, the zombies are not the only threat out there, as there are also other players and alliances that will seek to attack and plunder your base for its resources. Are you strong enough to survive?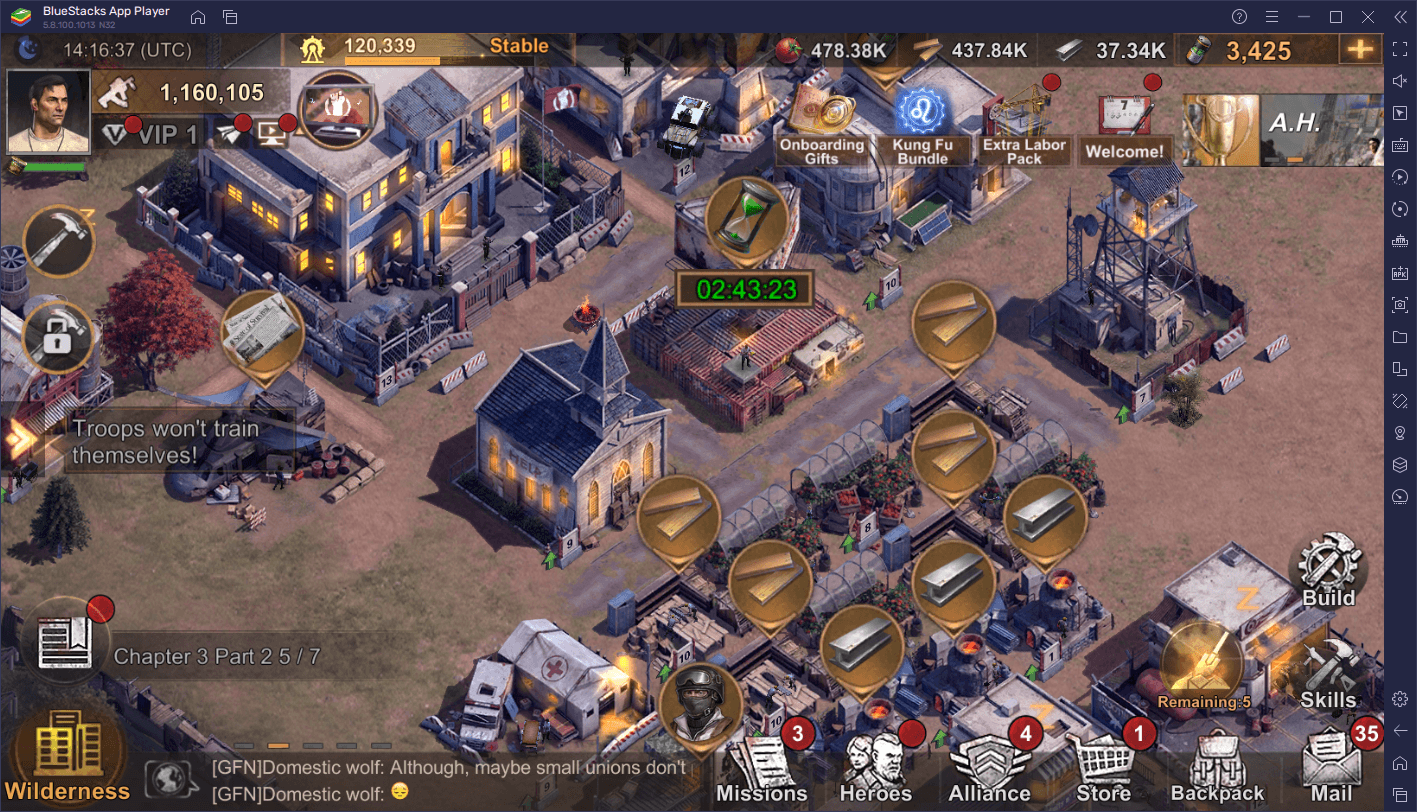 Nevertheless, while State of Survival is clearly designed to be played on phones, is this actually the best way to enjoy this awesome strategy title? The answer to this question is probably a resounding "no", quickly followed by the fact that the best way to enjoy this game is by playing State of Survival on PC with BlueStacks, as our Android app player not only gives you the optimal experience with the best graphics and performance, but also lets you play with intuitive mouse and keyboard controls, and also lets you appreciate the visuals much better by playing it on your large PC monitor instead of a cramped phone screen.
Downloading and Installing State of Survival on PC
Playing mobile games on PC with BlueStacks is quite easy, and State of Survival is not the exception to this. To install it and start playing, simply follow these quick and easy steps.
On the BlueStacks website, search "State of Survival" and click on the relevant result.

Click on the "Play State of Survival on PC" link on the top left.

Download and install BlueStacks on your PC.

Click on the "State of Survival" icon at the bottom of the App player.

Complete the Google Sign-in to install the game.

Click the "State of Survival" icon on the home screen to start playing.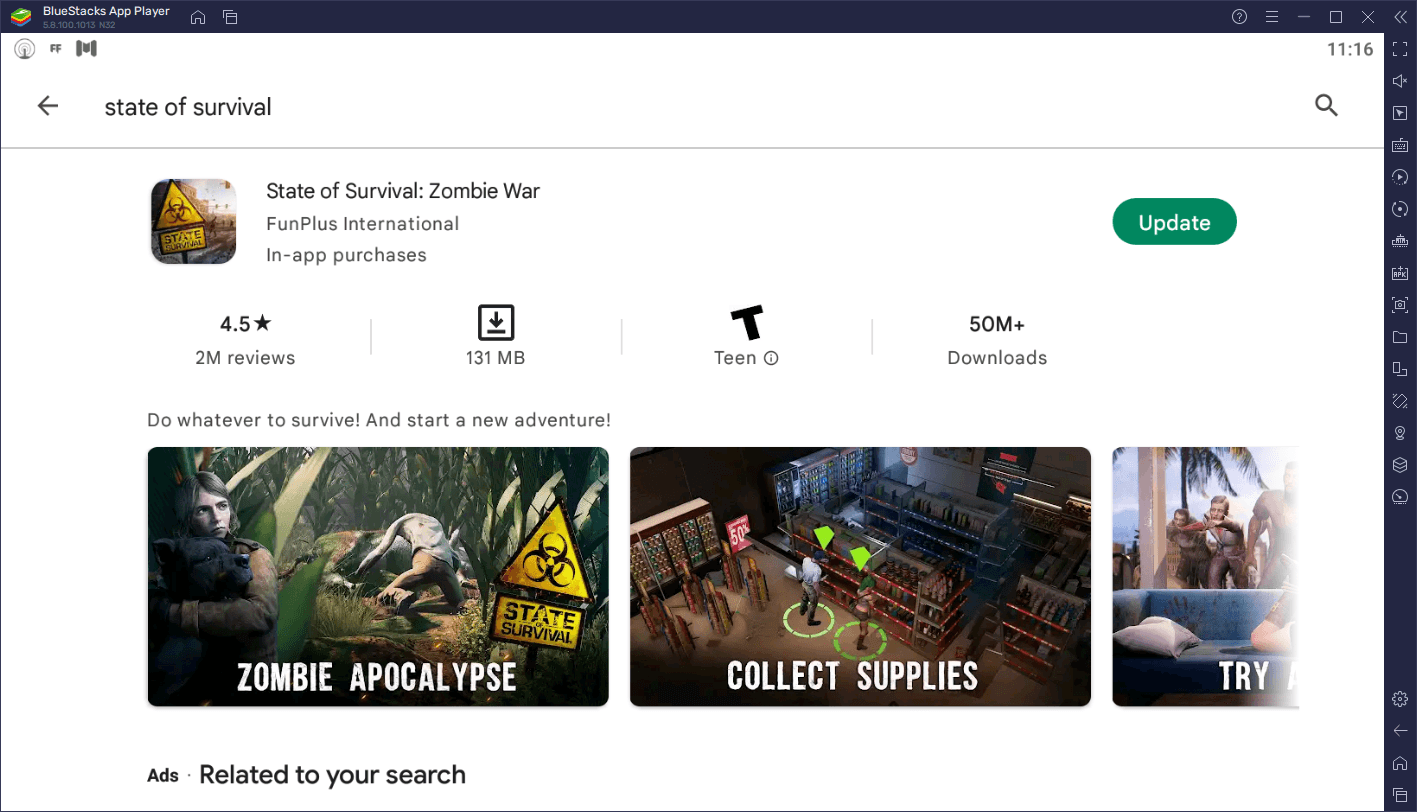 The entire process takes only a few minutes, after which you'll be getting the optimal experience with State of Survival on your computer.