Game Guides
State of Survival x The Walking Dead Collaboration: How to Find Daryl Dixon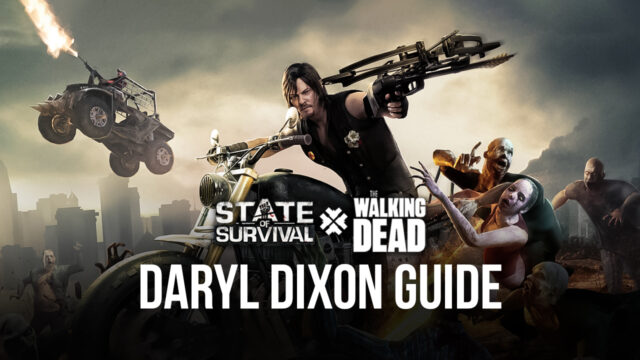 The most epic zombie apocalypse collaboration has finally started, featuring mobile game State of Survival and television show The Walking Dead. The event to find Daryl Dixon is now live in the game, but how exactly do you play it? This short guide will help you locate one of the most popular characters in The Walking Dead history.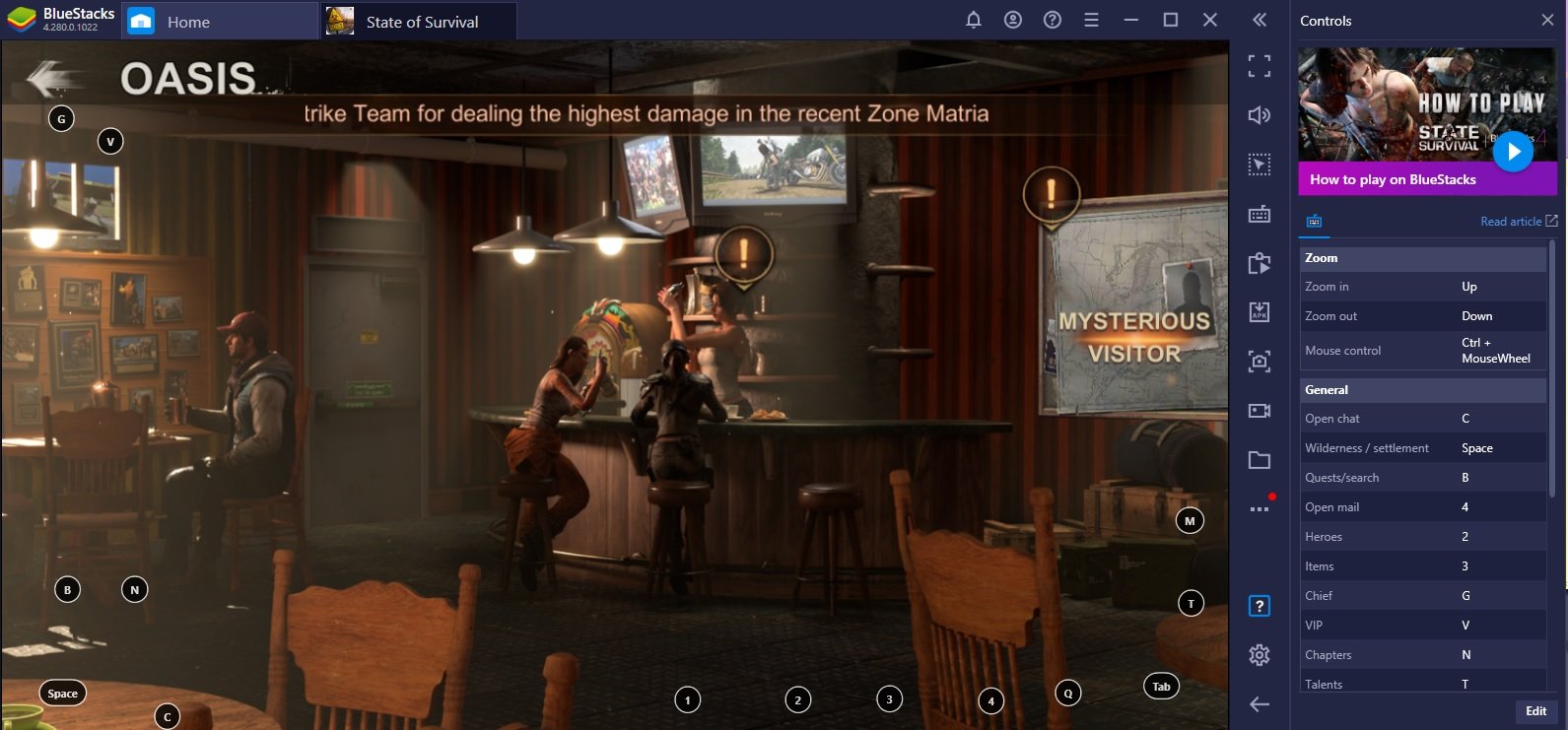 The event's official hashtag is #ANewChaosAwaits, which just implies that the new event will be fun and chaotic for all new and old players. In this new event, you will meet new foes, face fresh challenges, and most importantly meet one of the faces of TWD — Daryl Dixon.
Why Daryl Dixon?
The Walking Dead had numerous characters throughout the years and all throughout its ten seasons, but why did they choose to feature Daryl?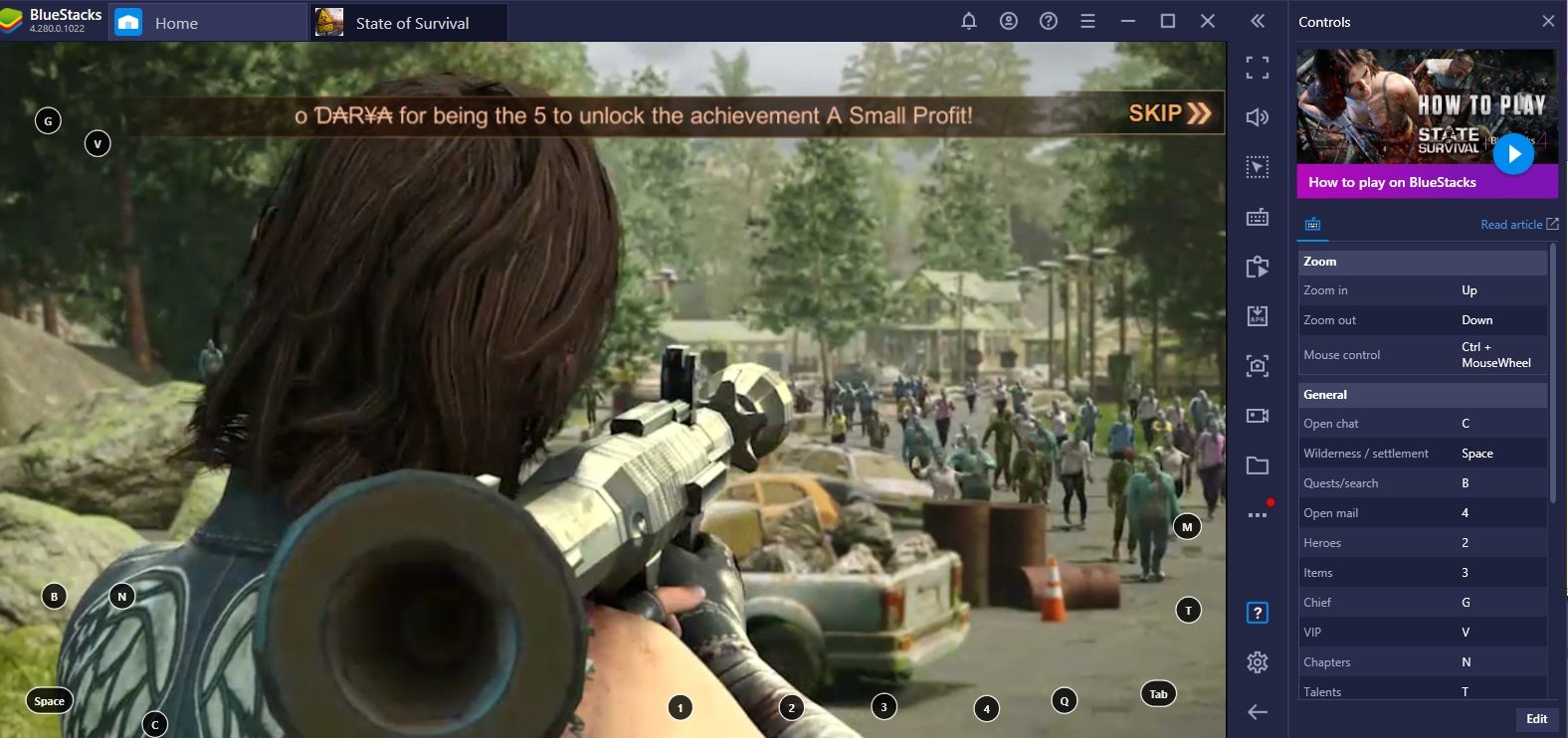 Us players, actually, chose Daryl Dixon as revealed by State of Survival. In an official poll held by SoS, 53% of the votes went in for Daryl. KingsGroup Holdings granted our desires and actually featured Daryl in his very own SoS event.
Daryl Dixon is one of the main protagonists of AMC's The Walking Dead. He is part of the core group of survivors, known for his hunting skills and ability to kill Walker zombies flawlessly. His main weapon of choice is the Stryker Crossbow, an iconic piece of armory that has already put thousands of zombies to sleep. Daryl Dixon is played by phenomenal actor Norman Reedus (yes, that guy from Hideo Kojima's Death Stranding).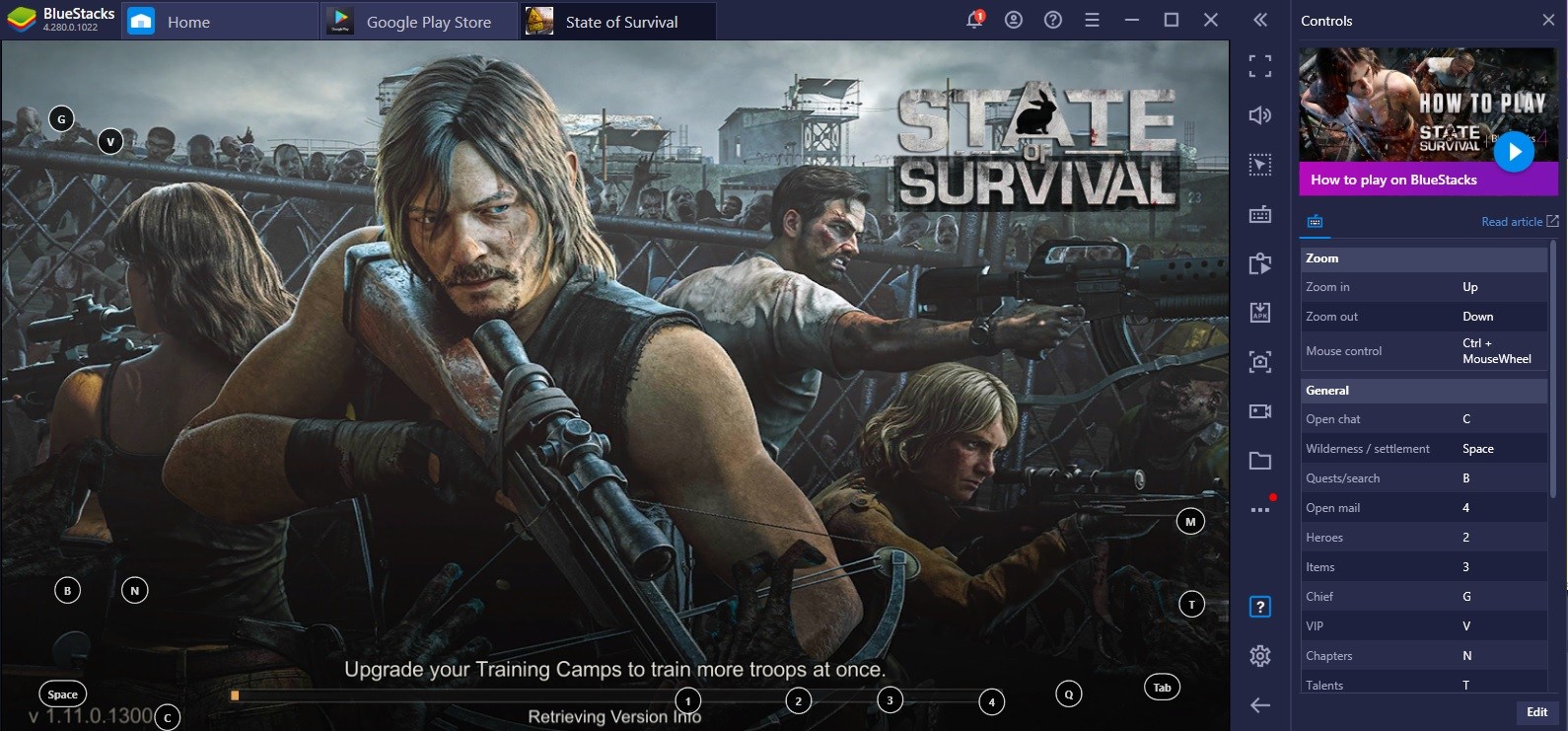 If you have already updated your game, you can spot Daryl on State of Survival's loading screen, fighting zombies together with SoS's other heroes like Becca and Maddie.
What is the State of Survival x The Walking Dead event?
Basically, all you have to do is find Daryl Dixon. So where is Daryl hiding? You have to complete missions and answer trivia questions to find out his location.
There are about five sub-events in this collaborative event, but we will focus on the first two.
Mysterious Visitor
Perhaps the most exciting sub event in this collaboration is the Mysterious Visitor. While it's obvious that the man that we are looking for is Daryl, it is kinda fun to play the detective and try to look for him in all of state of survival.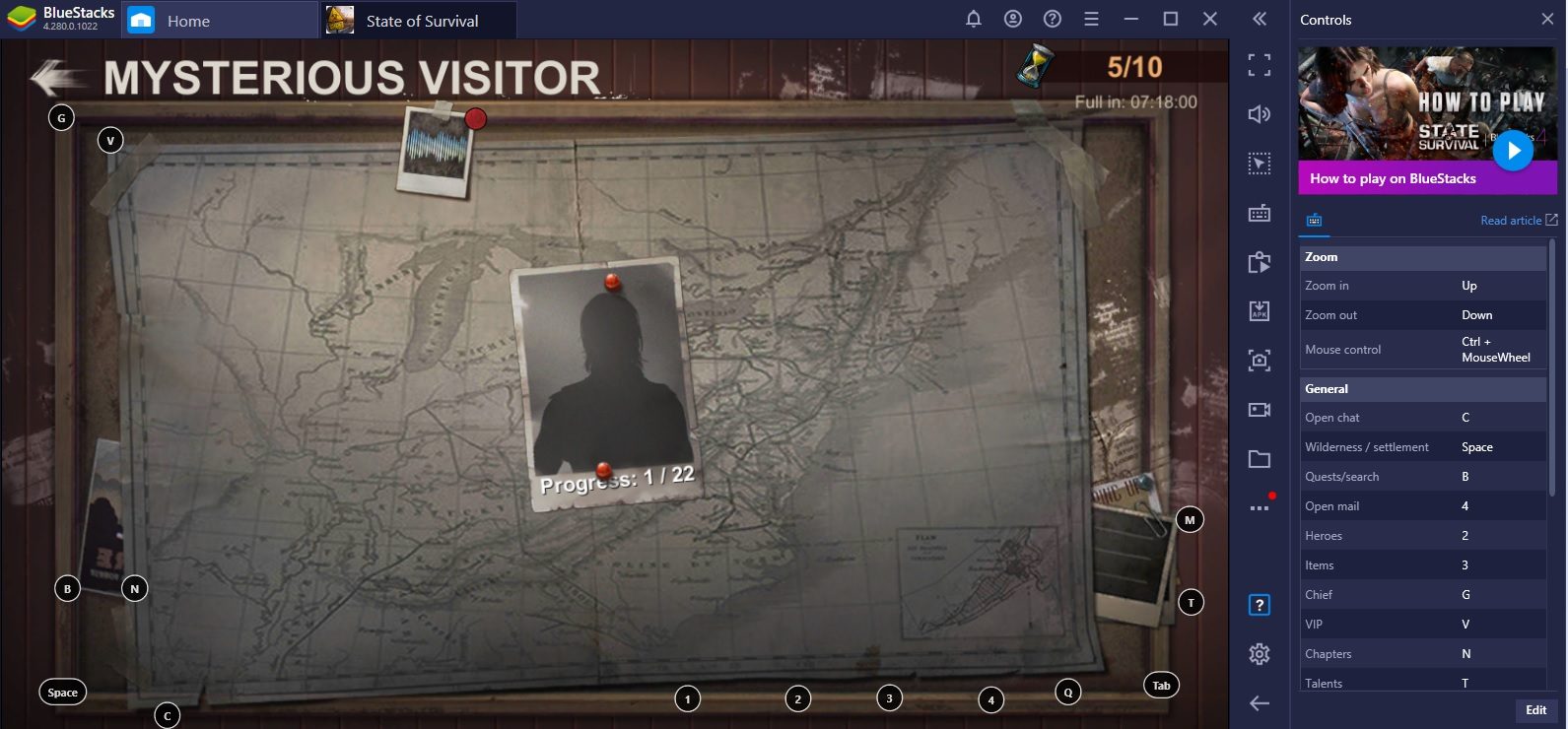 You will be given different clues that would eventually lead you to unlock the mysterious visitor. You will start with engine sounds, lead on to blood-stained hair, and so on — it is like you are playing as Sherlock Holmes in a zombie world! There are a total of 22 clues to be unlocked. Now watch as the story unfolds before your eyes, and how you'll soon find yourself face-to-face with this mysterious visitor.
With all the challenges in here, you will surely be needing a zombie-smashing team. You can check out our previous blog posts about the strongest State of Survival heroes or a brief guide on how to recruit SoS heroes.
Oasis Guess
It is about time to test your knowledge on the zombie realm with this mini game, featuring questions about State of Survival AND The Walking Dead. You can earn points by answering questions to open the monthly points crates.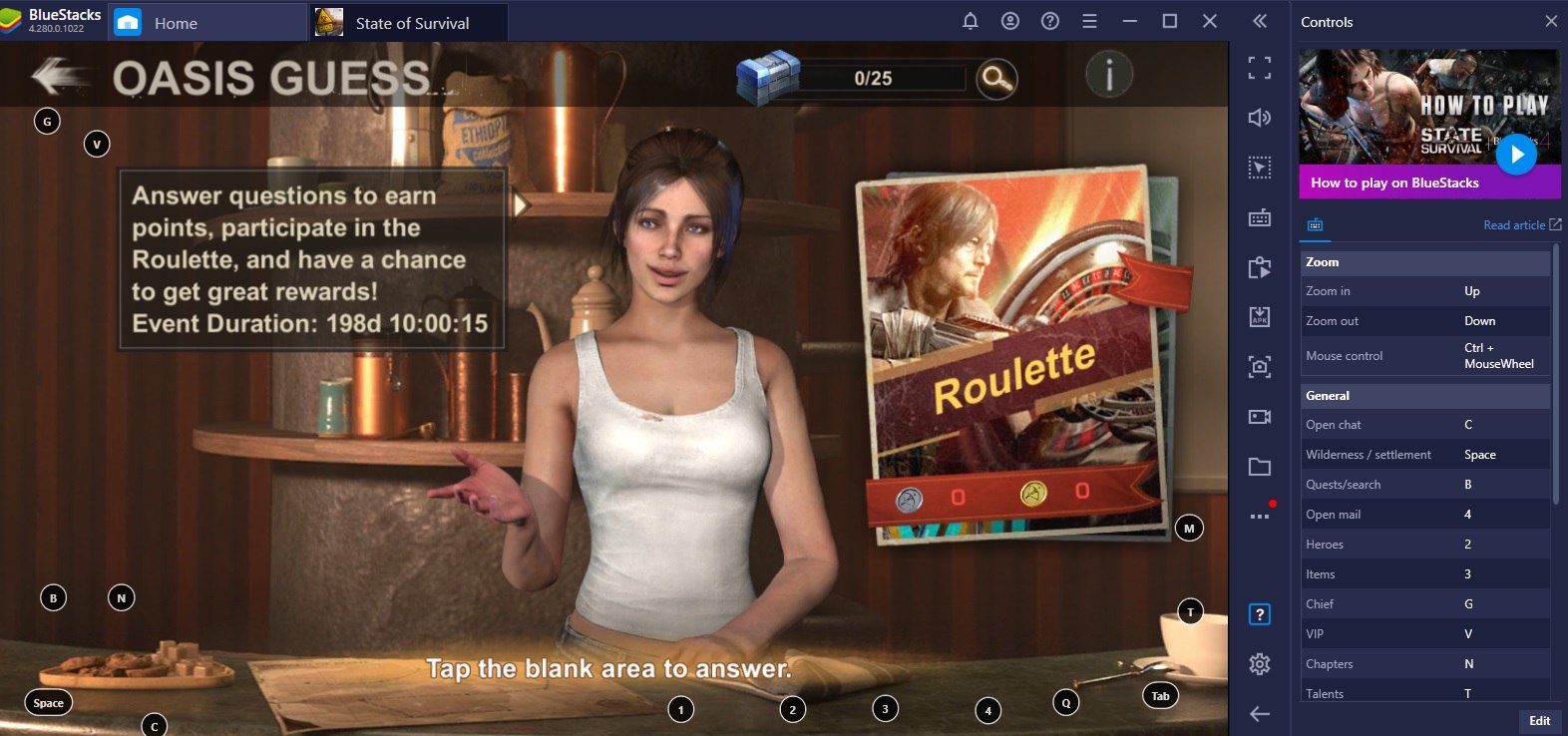 Oasis Guess's questions will be refreshed everyday at UTC 12:00a.m., giving players a single attempt to answer ten different questions once a day. Players will receive five points for each correct answer.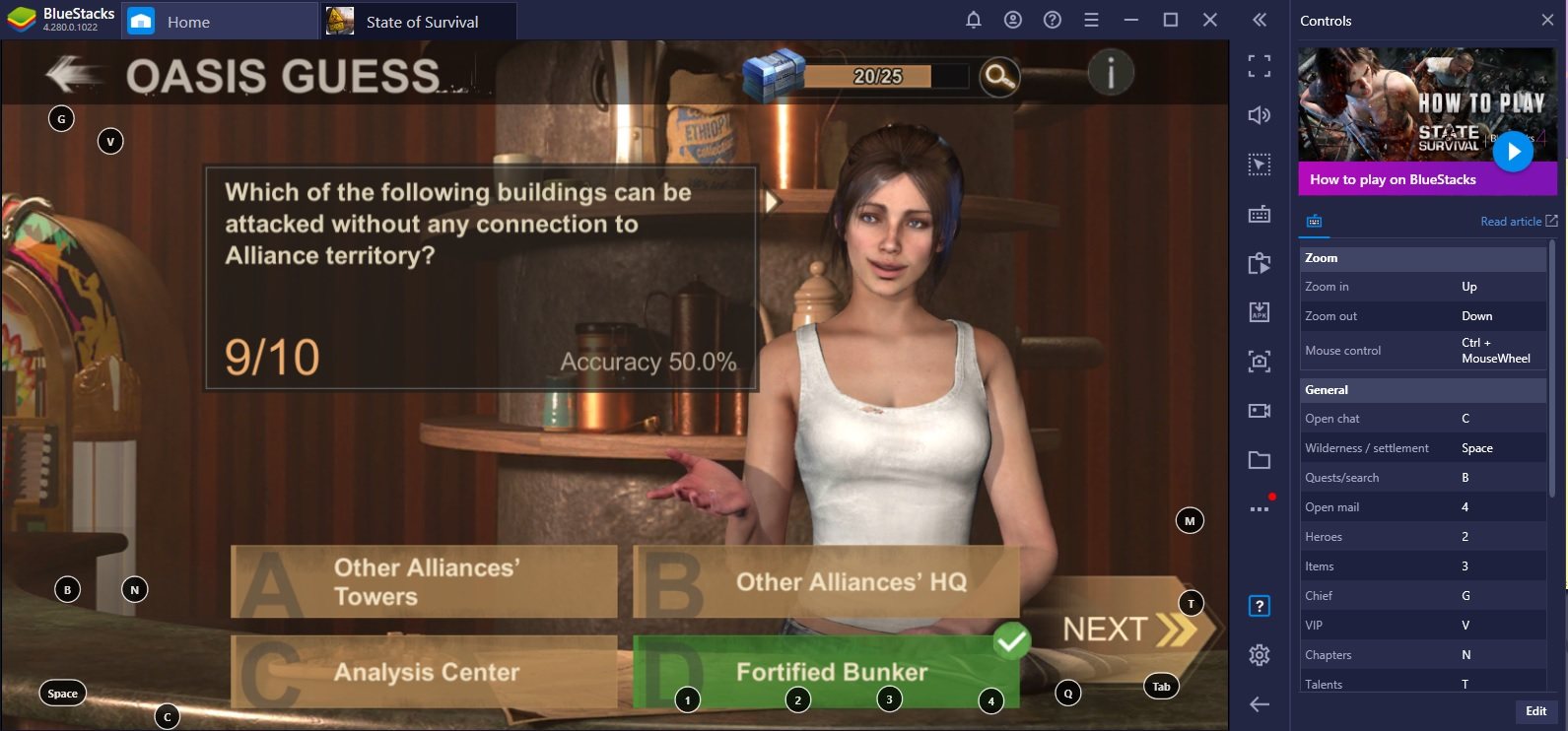 Here are some sample questions and their answers:
Q: Which Troop Building was built on a basketball court?
Q: What is Travis's favorite thing to do?
Q: Which of the following things is not something that Daryl is good at in the series?
Q: Which of the following Troop types will be attacked first during the battle?
Q: Chief Badge will be unlocked when HQ reaches:
Q: What kind of animal is Ray's companion?
Q: Among the descriptions of Lightly Wounded, Heavily Wounded and Lost, which one is correct?
Q: The target of the last wave of the Infected Horde is:
Q: Which of the following buildings can be attacked without any connection to Alliance territory?
Q: Which Hero has the best sense for aesthetics?
To check your Point Crate progress, you can open the crate bar on the top menu. It will show you the crates you have opened and your progress during the event. There are a total of ten crates to open — three blue crates, two yellow crates, and five purple crates.
Blue crates – 2 Lucky Silver Coin

Yellow crates – 2 Lucky Silver Coin, 1 Lucky Gold Coin

Purple crates – 4 Lucky Silver Coin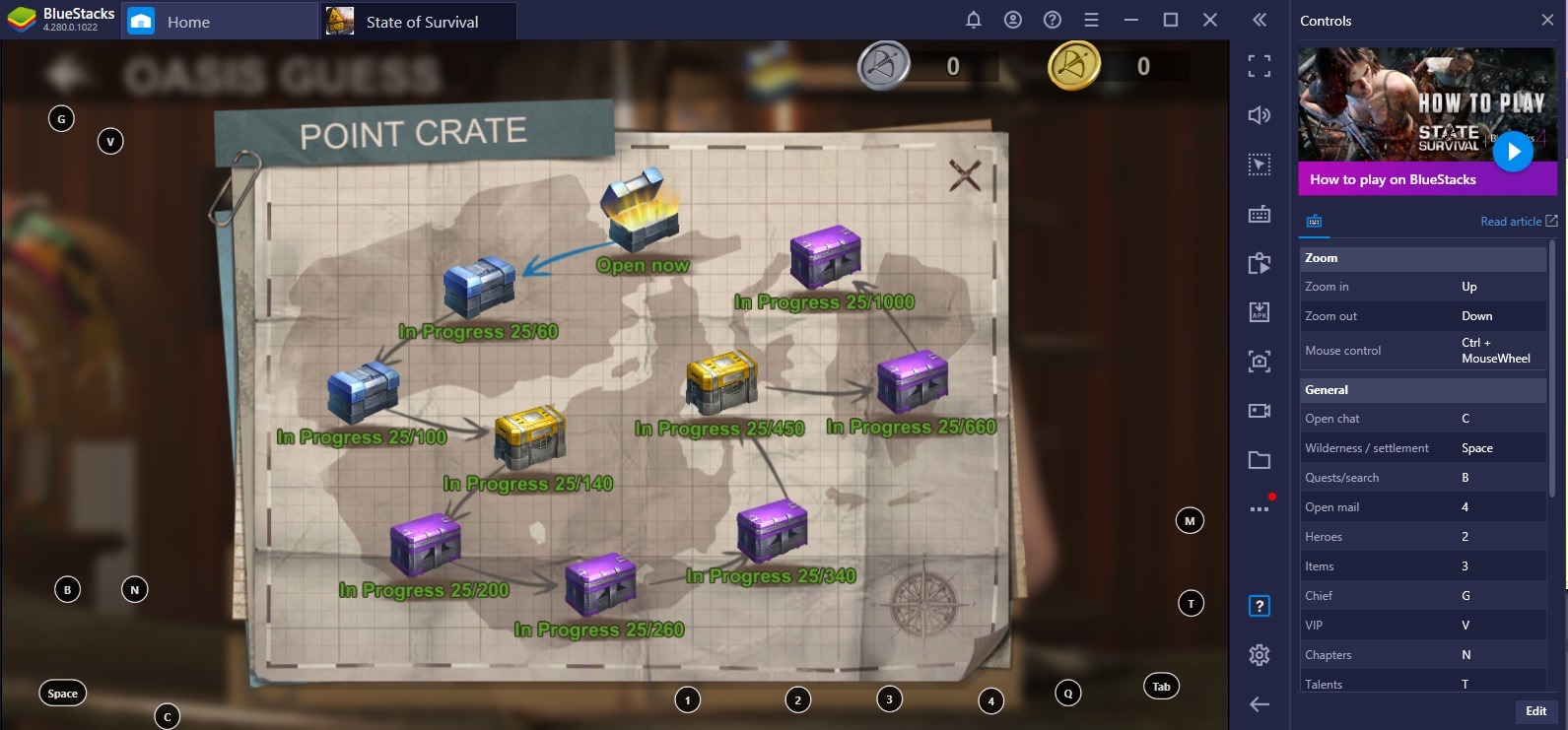 You can spend these coins on the roulettes found on the same game page. Choose from the Common Roulette or Advanced Roulette (if you have the gold coins).
Possible Common Roulette Rewards
1h Speedup

Plasma Core

Hero Gear Parts

Hero Gear Design

Advanced Alloy

Adhesive

Tactical Gear Design

Legendary Hero Fragment

Legendary Hero Design

Biocap
Possible Advanced Roulette Rewards
Badge Tag

Mercenary Influence

Legendary Hero Fragment

Legendary Hero Badge

Biocap

Plasma Core

1 hr Speedup

Chief Hear Tools

SOS Gift Card

SOS Survival Kit
Daryl Dixon's State of Survival skills
After finishing these events, you will unlock Daryl Dixon. Here are his skills:
Explorer
Rocket Burst – Launches rockets to the designated location, causing damage to the infected in the area.
Sic 'Em – Sends a dog into battle. The dog has a chance to 'tear' the target, increasing the damage caused to the target.
Tough Love – Share 25.0% damage with teammates, until their health is lower than 25.0%. For every 10.0% reduction in health, attack power is increased by 283.21.
Military
Rocket Burst – Every 5 round(s), Daryl deals 90% damage to the enemy Riders and deals 40% extra damage to the enemy Infantry and Hunters.
Sic 'Em – Dog sneaks up and ambushes enemy leader, reducing damage inflicted by enemy Hunters (-15%.)
Tough Love – Daryl sacrifices himself to protect Squad members, reducing damage taken by the whole squad (-30%) but increasing the damage taken by Daryl +20%.
Community
After unlocking Daryl, the other three sub events will now be available for you to try out. Basically in Community, you have to participate in an Easter egg event for a chance to win item rewards. Simply visit the community via the in-game button which will lead you to the official Discord channel of State of Survival. Community runs from April 15 to April 29.
Survival Challenge
The Survival Challenge tab is the sub event where you can get fragments of Daryl. You need to play the challenges in order to earn enough currency to spend on the store which holds the following rewards:
Daryl (Fragment) – 5,000

Tactical HmGear Design – 1,000

Advanced Alloy – 1

Chief Gear Tools – 1,100

Mercenary Influence – 1,200

5m Construction Speedup – 200

5m Research Speedup – 200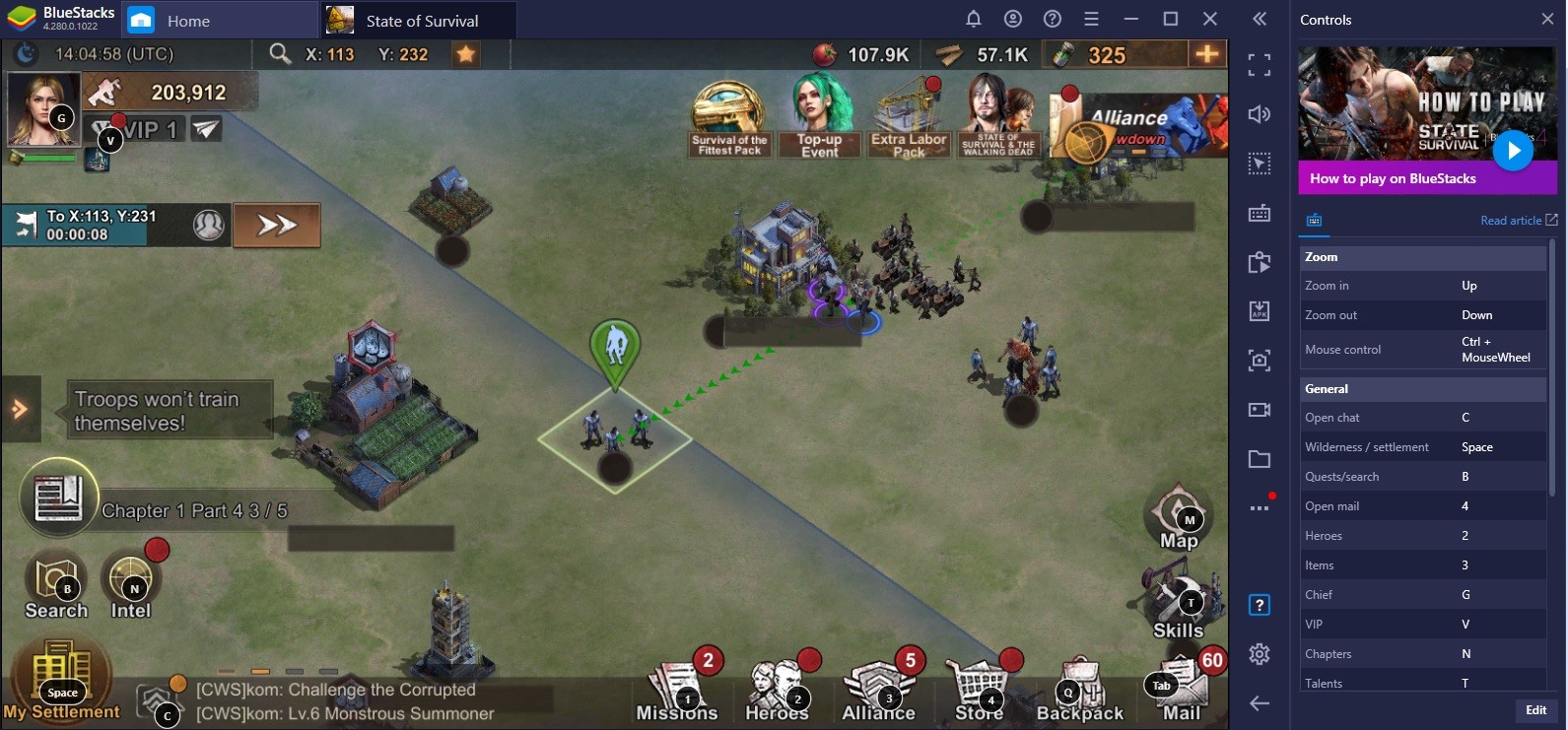 Advance to the finish line to clear the level and ensure that your Food, Water, and Mood are all sufficient to survive.
Survival Documentary
This mode holds all your achievements, some of which includes totally random feats like successfully perform begging 10 times in the Survival Challenge or gain a victory with only one hero surviving. After unlocking 40 achievements, you will gain a State of Survival in-game frame.
With all the grinding that you will be doing, you will be needing all the help and advantage you can get. Good thing you can play State of Survival on PC for free with the use of BlueStacks. BlueStacks offers multiple features to help you kill zombies and build the best empire ruled by humans. BlueStacks can easily let you zoom in or zoom out of your headquarters, and you can also tap on to things with just a few keys and clicks.
This emulator also offers enhancements made especially for desktop gamers. For one, BlueStacks has a Macro feature which you can use for achieving your daily tasks in State of Survival. Simply record a sequence of commands and execute them whenever you want. BlueStacks' Scripting feature is really powerful as well since you can bind selected actions into any key of your choice and perform actions with a press of a button. It's that simple!
For more zombie-slaying tips, read up on our State of Survival game guides here.