Game Guides
How To Install & Configure Stellaris Galaxy Command On PC With BlueStacks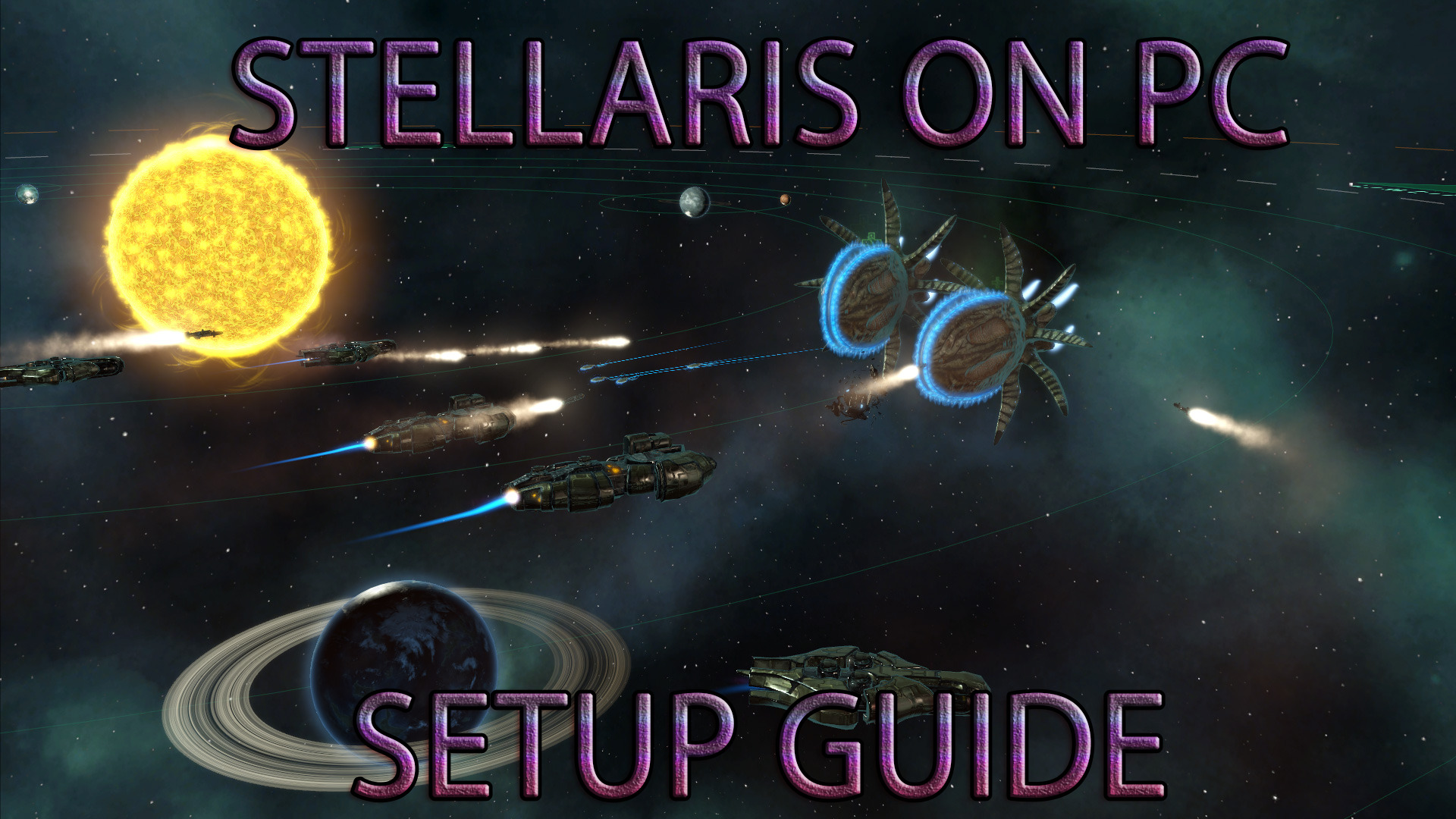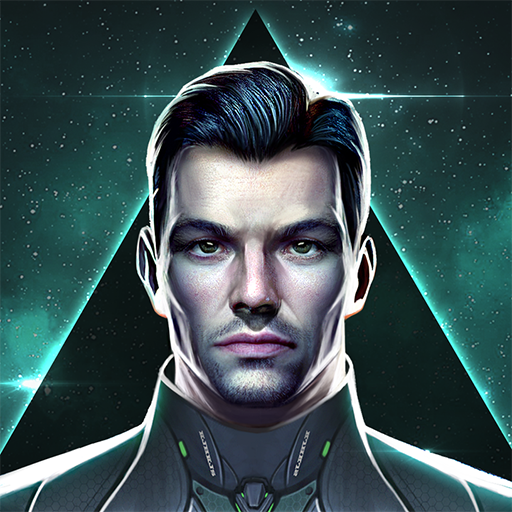 In our review, we mentioned that Stellaris Galaxy Command is an innovative game that brings a new breath to the conquest games genre. Indeed, Stellaris Galaxy Command is not just a game where you construct buildings and train soldiers: It allows you to expand your base through trade, war, research, and even diplomacy to become the most powerful person in the entire universe. In other words, this game is played on a very large scale: Forget about world maps with only a few neighboring kingdoms, here you have to conquer a huge galaxy. You need to play a game with such big goals on your computer, and BlueStacks allows you to do exactly that. Moreover, with BlueStacks, you can take advantage of many features that will make your job much easier. We will talk about all of them in detail below. But first, let's start with how to install Stellaris Galaxy Command on your computer.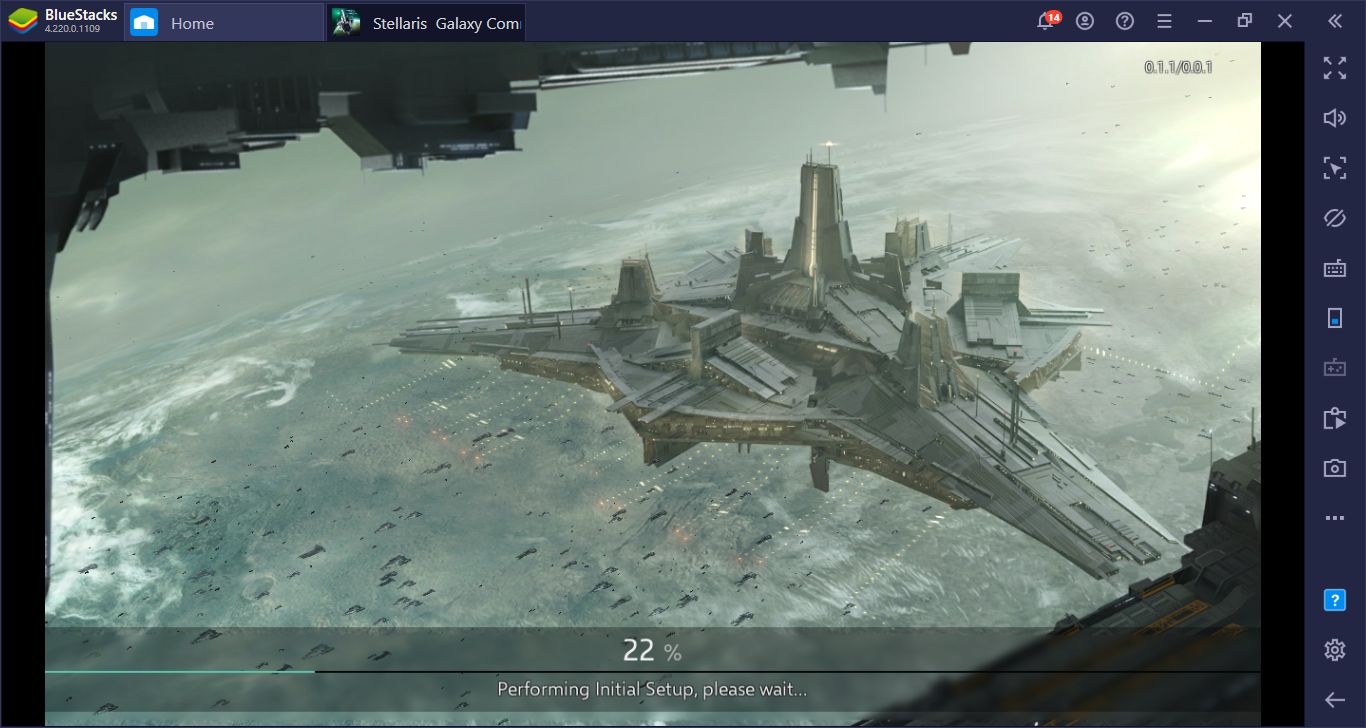 Installing Stellaris Galaxy Command To Your PC
Installing the Stellaris Galaxy Command game is extremely easy and the whole process takes no more than 15 minutes from start to finish. First of all, you don't have to search for the game's APK file. You can find all the files you need on the BlueStacks Game Center. Type the name of the game in the search box in the upper right corner of the screen and press Enter. Select the Stellaris Galaxy Command game from the results displayed and this time press the "install" button. BlueStacks will download and install the game automatically and inform you by showing a notification when it's ready to play. You can now start your adventure by clicking the game's icon on the home screen.

Start by typing the name of the game into this box.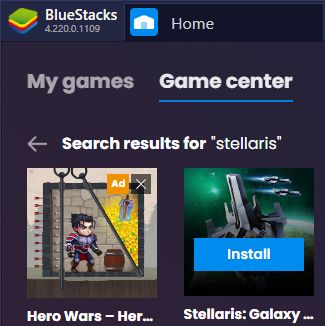 Select the game and click "install".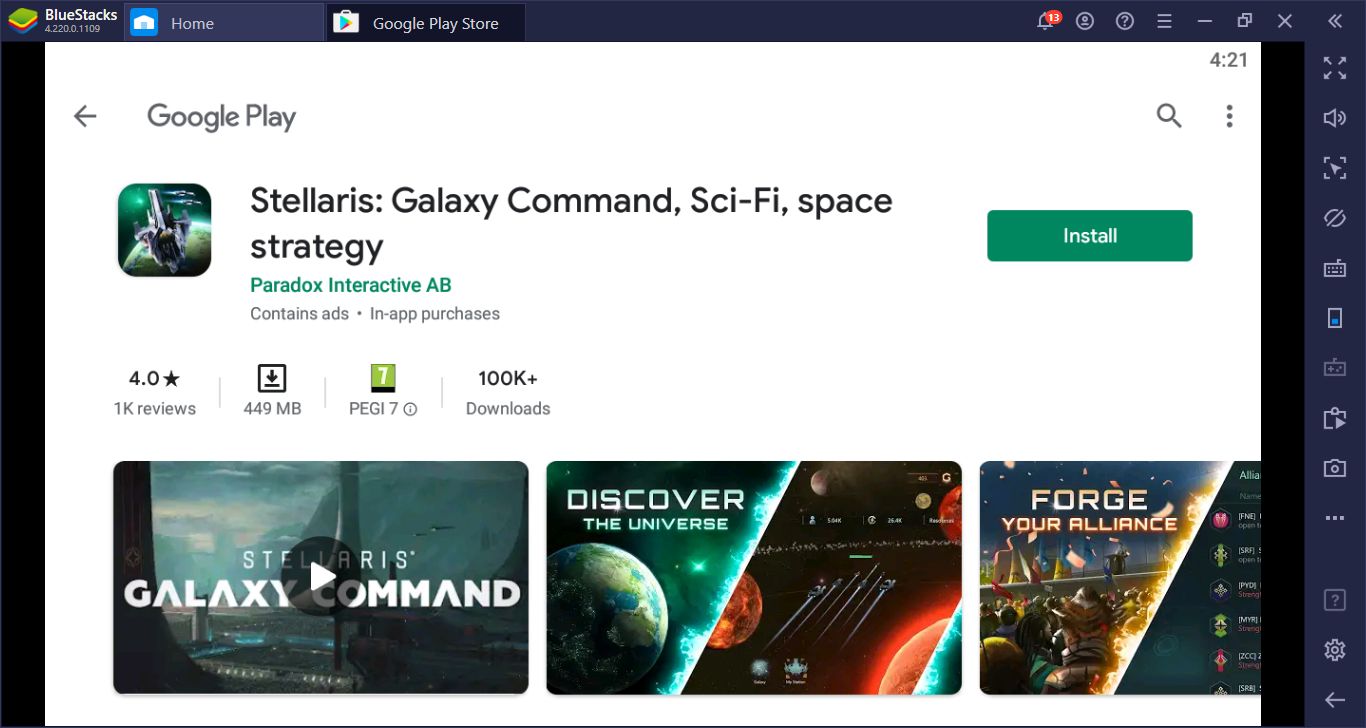 This is the last step: Click the "install" button once more on this screen and you are done. BlueStacks will handle the rest automatically. At the time of this article, the download size was around 450 MB.
Configuring & Changing Stellaris Galaxy Command Controls
You can only use your mouse to play Stellaris Galaxy Command. To give a command, you just need to click the buttons on the screen, so you really do not need to use anything other than a mouse. However, you can use various shortcuts so that you can open various screens quickly without having to switch between menus. For example, when you're on the galaxy screen, you don't need to make multiple clicks to get back to your base. You can do this by just pressing the "space" key. BlueStacks has these keyboard shortcuts by default, and you can view them all by clicking the question mark icon in the right bar. If you want, you can also change the default shortcuts by pressing the "edit" button on this menu.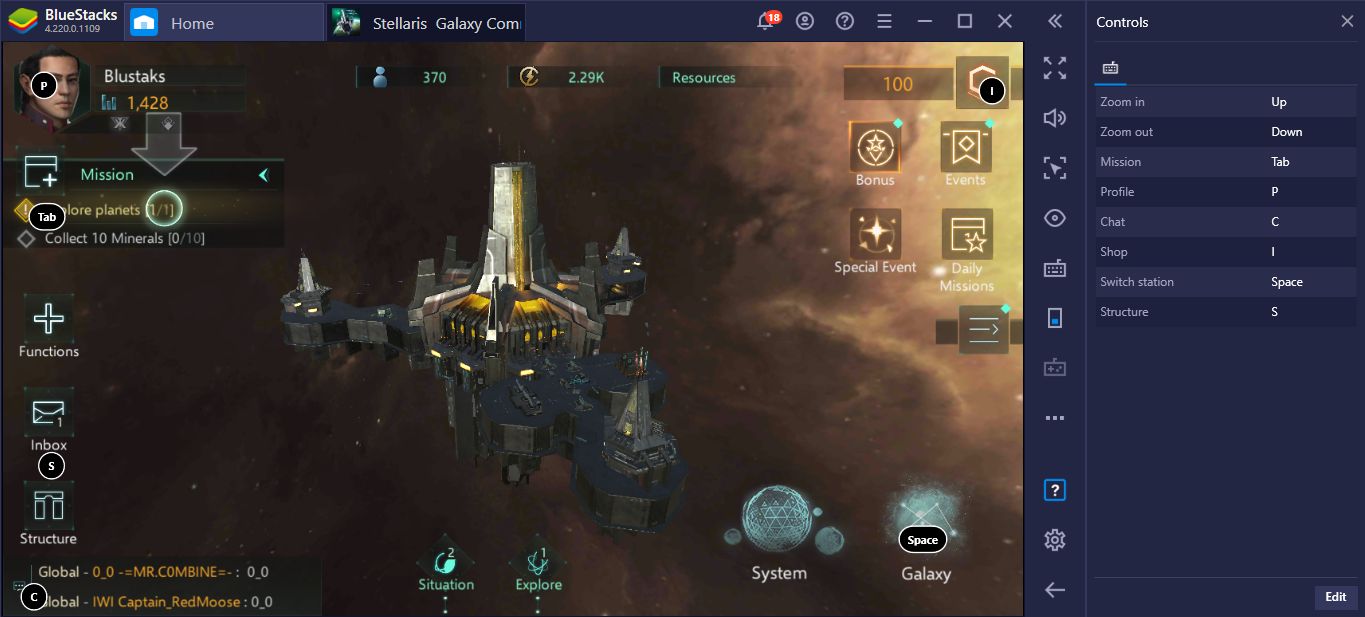 These are the default keyboard shortcuts.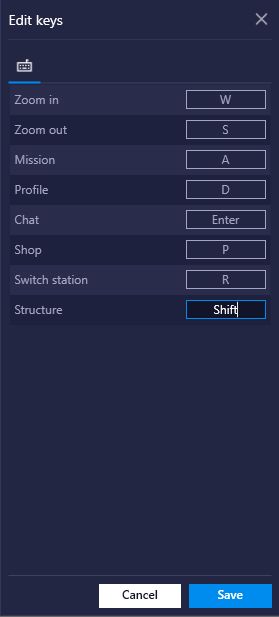 And this is how you can change them: Simply click the edit button and assign new shortcuts. Don't forget to click "save" when you are done.
Build Your Ships With Macro Recorder
No matter what strategy you follow in the Stellaris Galaxy Command game, you need a large fleet. This means you have to build lots of ships. Unfortunately, you have to click a lot of buttons and wait for a long time to do this. The ships can take minutes to build and you have to constantly check the relevant screen. You can use a speed bonus, but this only increases the number of buttons you have to click. It is possible to get rid of this tedious and time-consuming job with the Macro Recorder. Build one last ship and record all the clicks you make in the meantime. Assign a keyboard key to your recording. In the future, when you press this key, BlueStacks will repeat the entire recording and build your ship automatically. Simple and efficient: Now you have more time to take care of your galactic empire.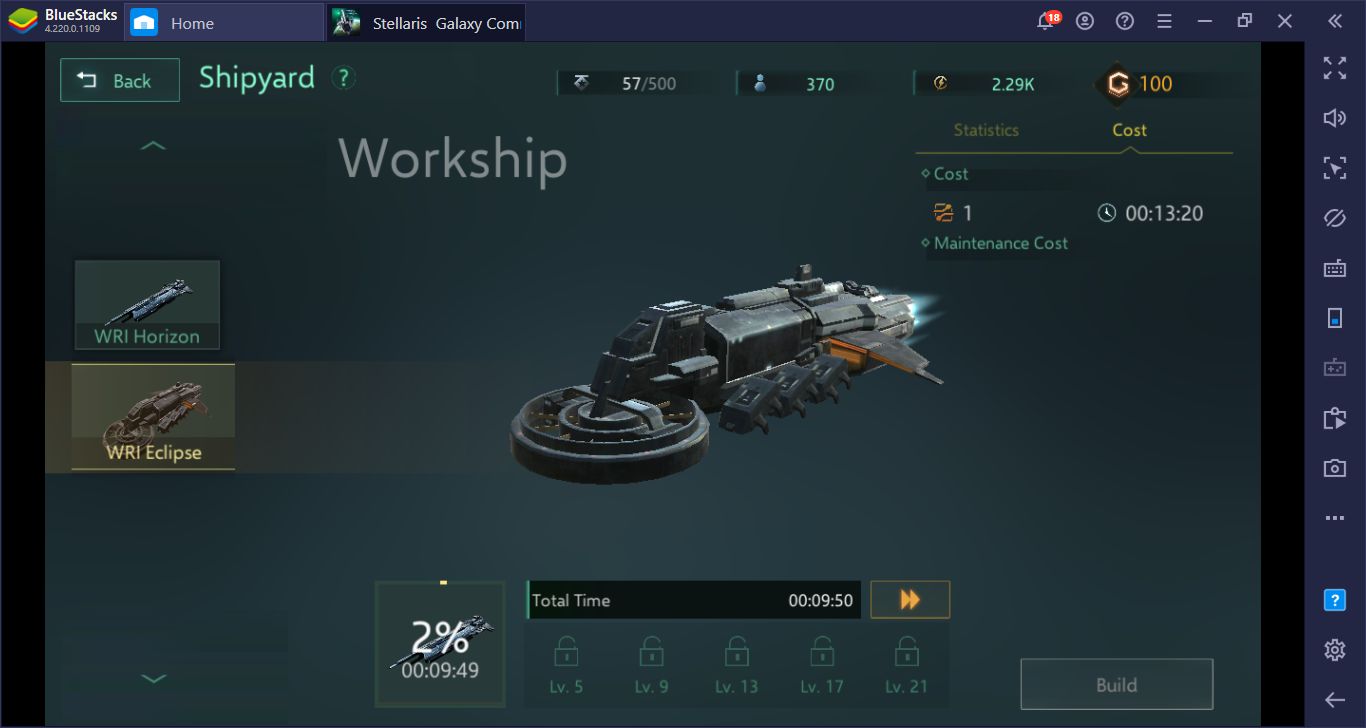 This is the ship construction screen. You need to make multiple clicks and wait for a long time to build a ship.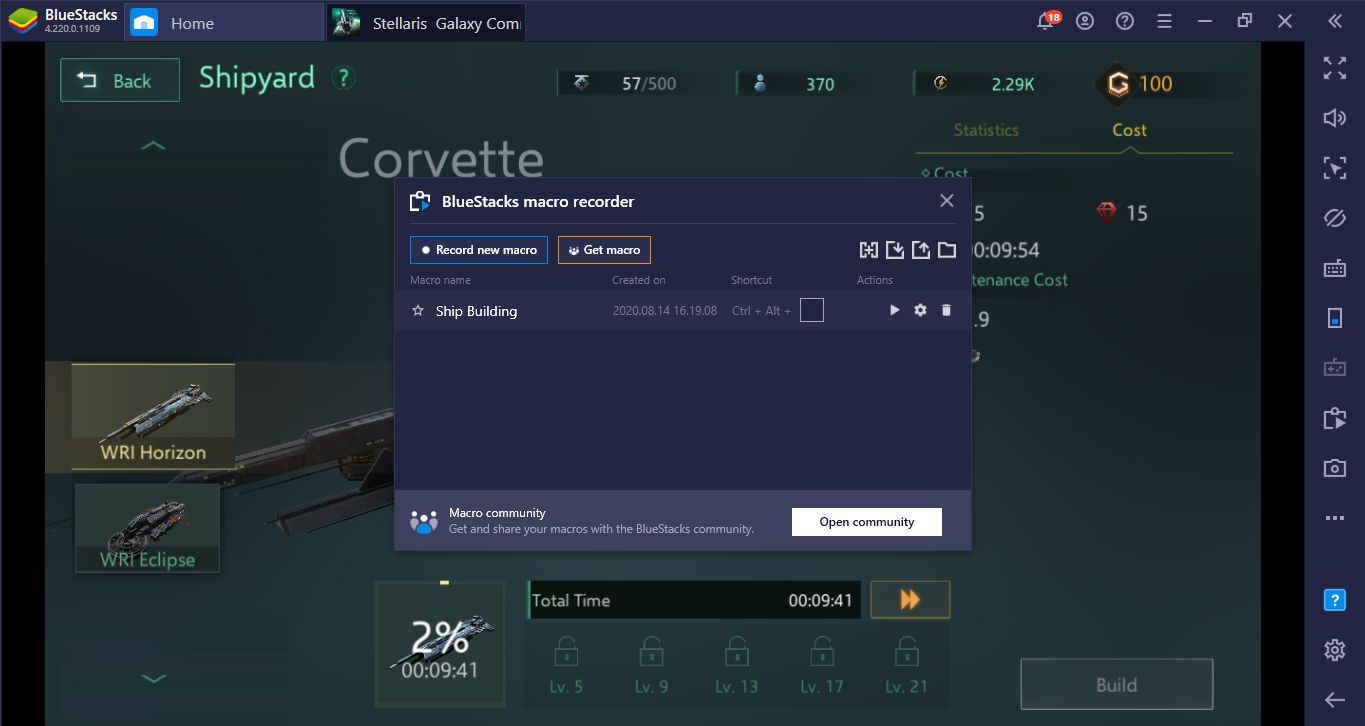 Instead, you can create a macro just like we did: When we press the assigned button, the macro will repeat all of our actions automatically and build the ship.
Now you are ready to explore the galaxy and become the most powerful person in the universe. Stellaris Galaxy Command offers a lot to explore, and BlueStacks has everything you need to do this easily. Fight, trade, form diplomatic relationships, or just focus on research: Whatever your style of play, you can be sure of victory with BlueStacks. Don't forget to check out the other guides we have prepared to make your job even easier. Good luck on your quest!