Game Guides
Beginner Tips & Tricks For Stellaris Galaxy Command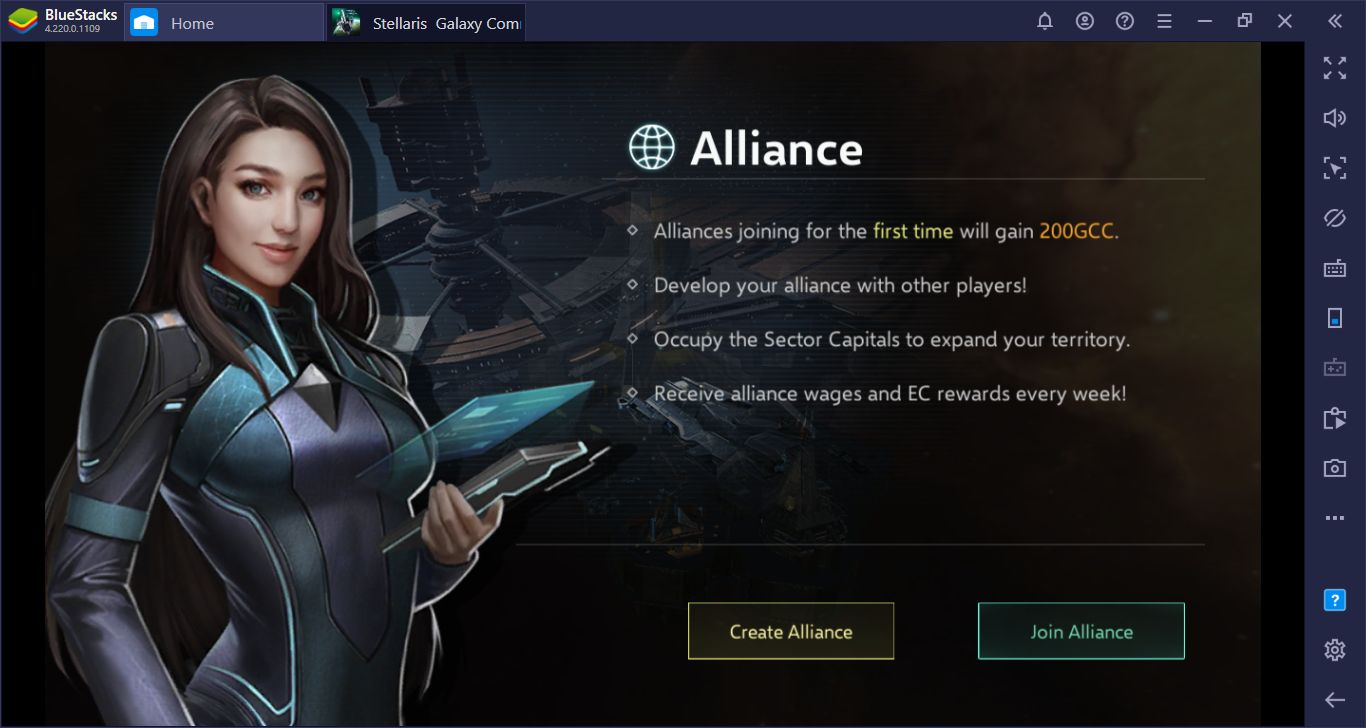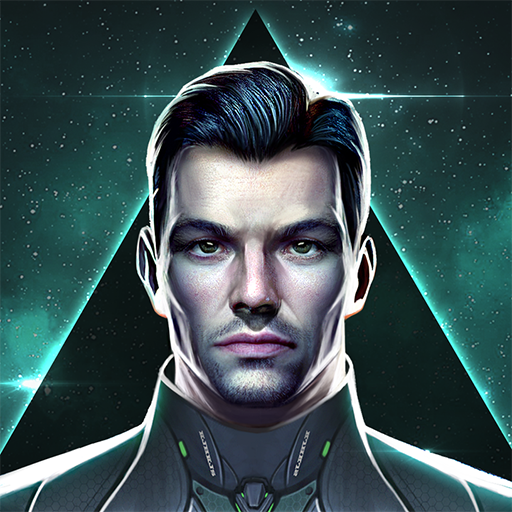 In our Stellaris Galaxy Command review, we mentioned that this game offers much more than the standard conquest mechanics. Ethics and cabinet features alone are enough to make a difference – you have to do more than construct buildings to have a strong empire. This also means that you have a lot to learn. In other words, it's pretty hard to get started quickly in Stellaris Galaxy Command: You must first learn how all the features work. We've prepared this guide to assist you and get you started on your galactic adventure as quickly as possible. Below, you can find the most useful Stellaris Galaxy Command tips for beginners.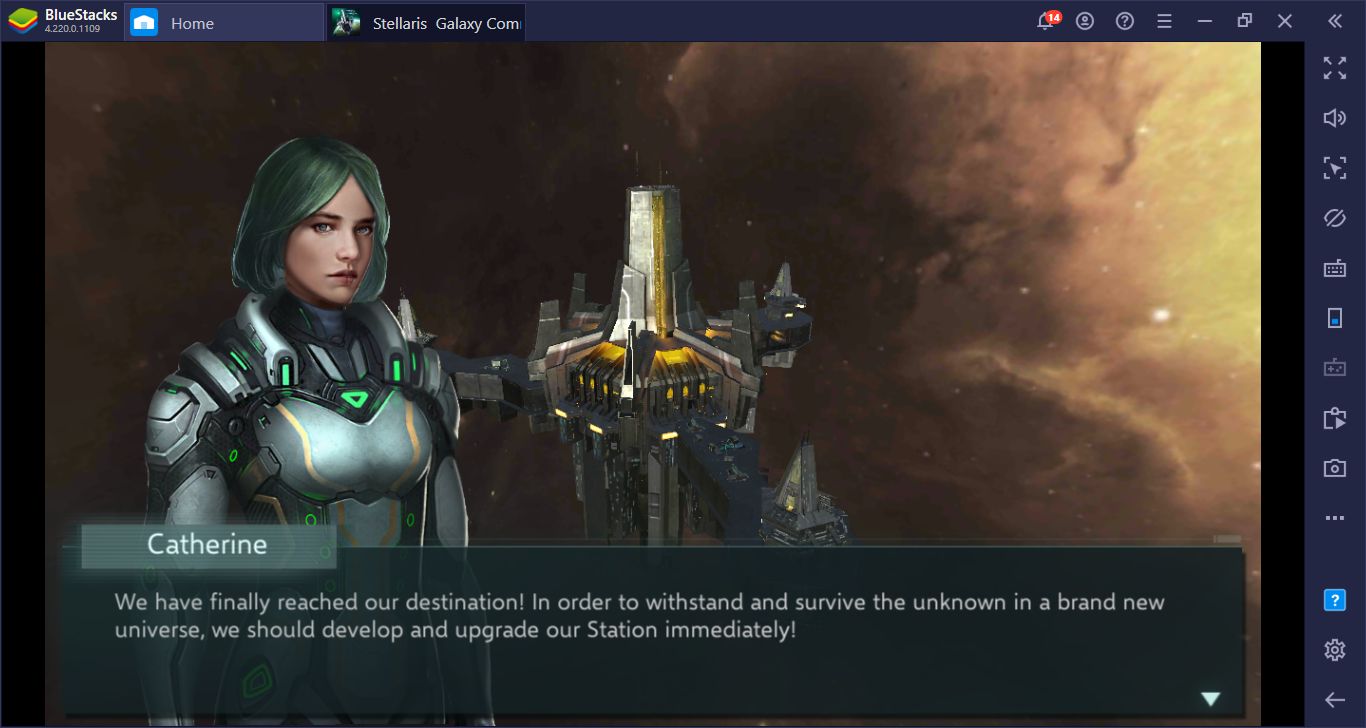 Don't Forget To Organize Events In Your Space Station
The governor may be in charge of your empire, but you still have to make some decisions regarding your base. This includes entertaining your base residents, and you can organize various events for this purpose. To get started, simply press the "Space Station" button on the home screen. If you see a number in the upper right corner of this button, you have a chance to organize an event. These events have beneficial rewards and allow you to earn ethics points too. For example, if you need extra Militarism points, you can earn them by organizing an event.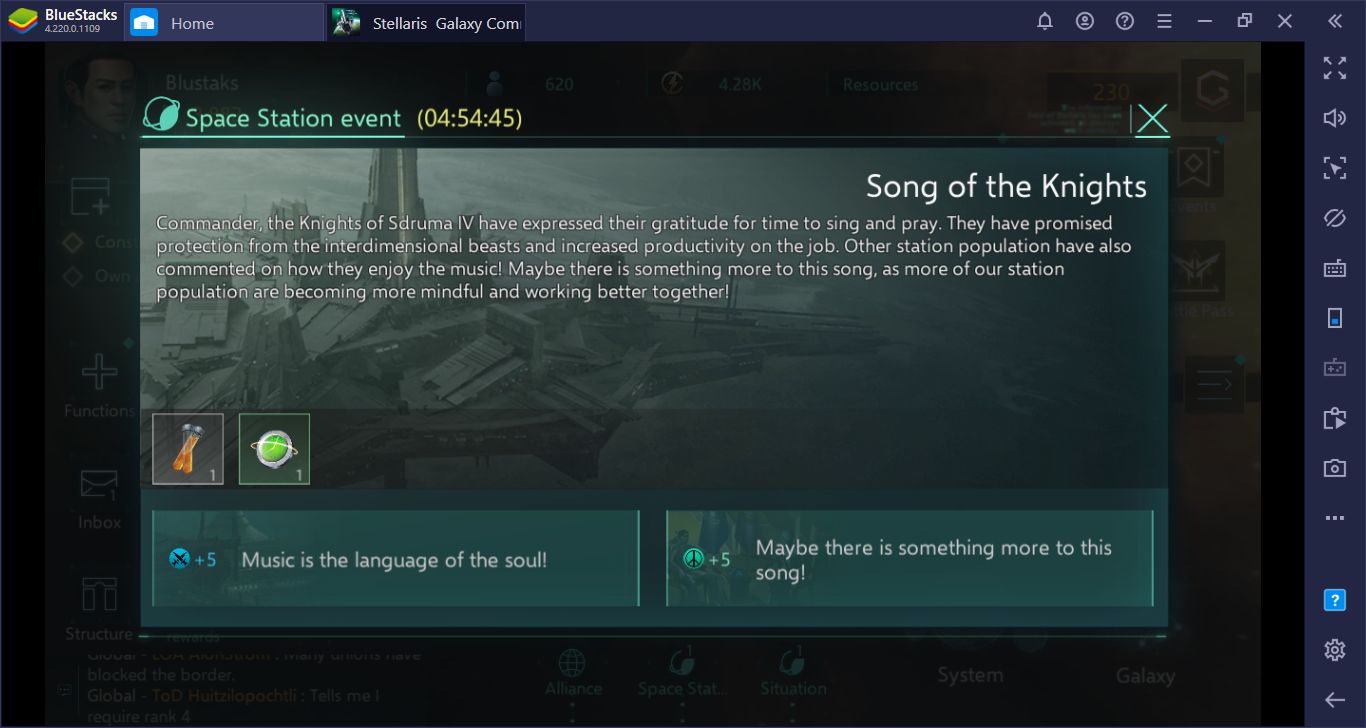 Just let them sing a song and grab your ethic points.
Joining An Alliance Is Always A Good Idea
This is a good idea because of many things. First, you get 200 GCC for free when you first join an alliance. Second, you get access to a lot of bonuses. For example, you can build ships 25% faster. Third, you can ask for help from your alliance members and decrease your construction/research speed. It is also possible to do a lot of activities as an alliance and win lots of rare rewards. Oh, and, if you don't like the current management, you can always attempt a coup to replace the leader. Fun! Make sure to join an alliance right from the start, you will get lots of advantages.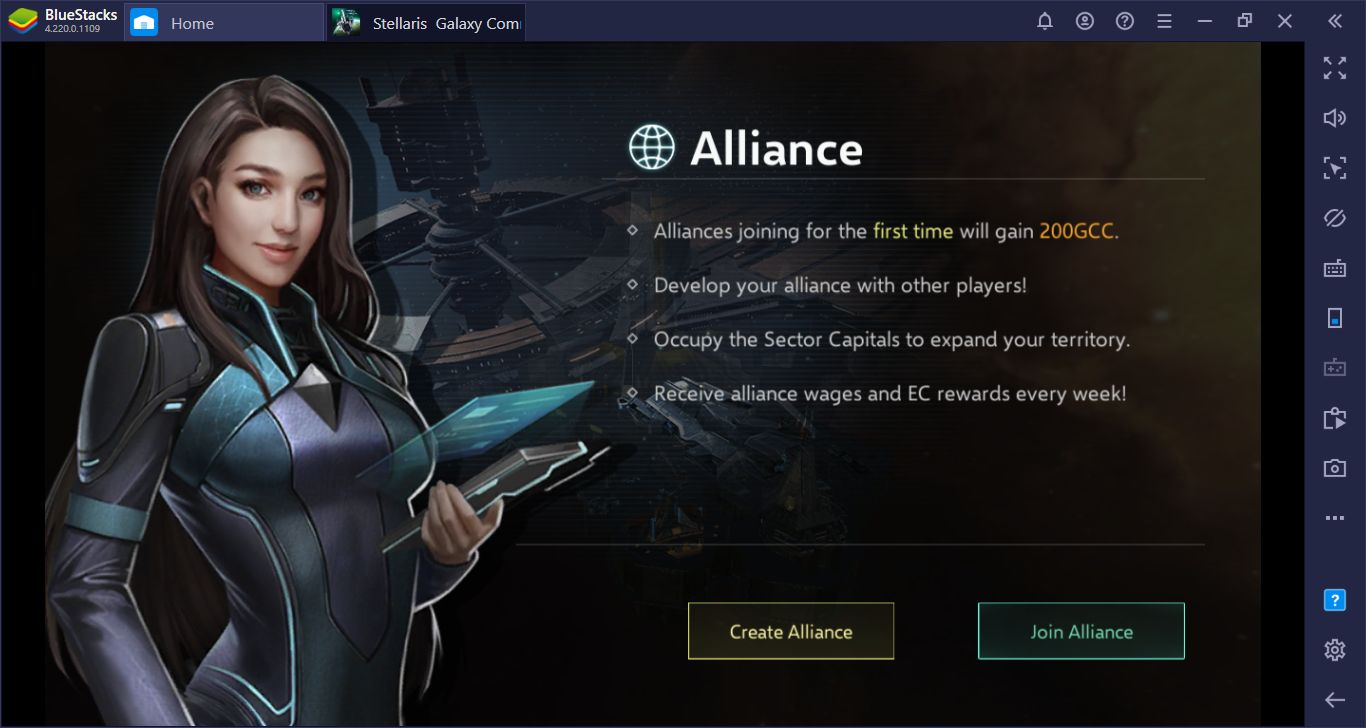 Join an alliance, win 200 GCC – simple.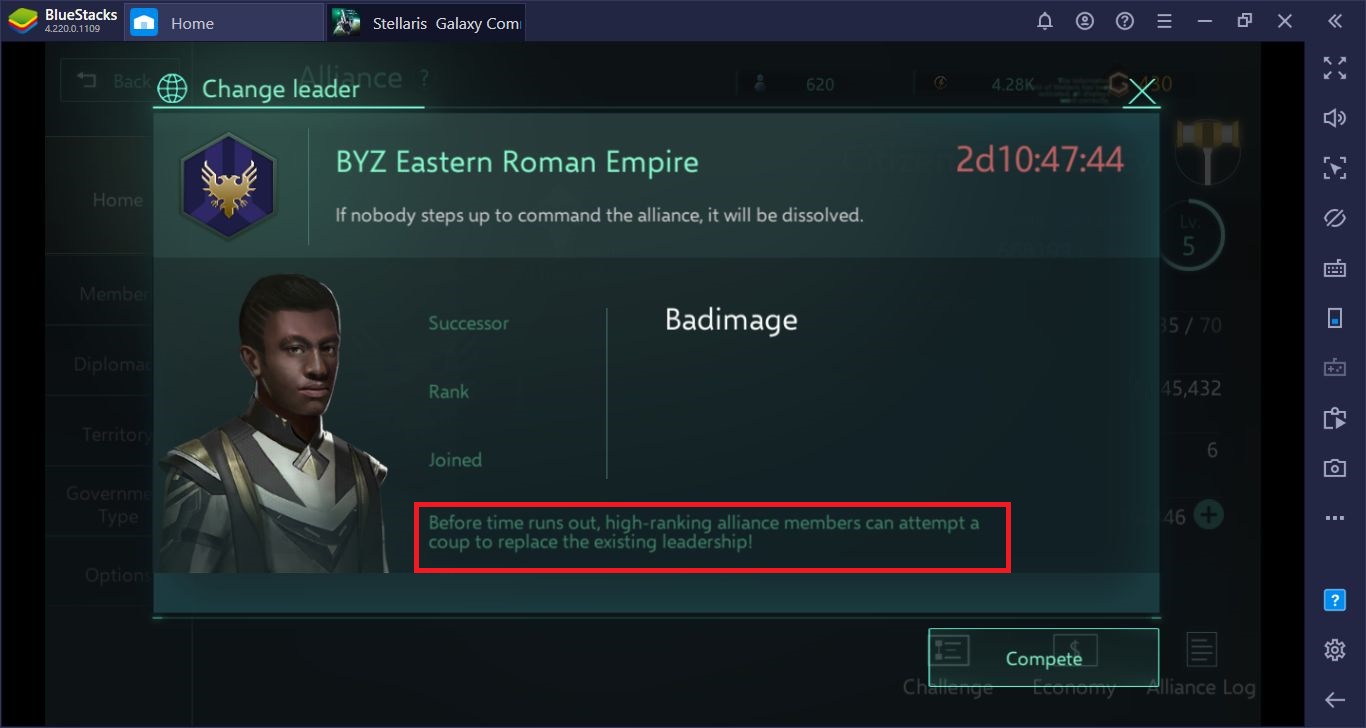 If you don't like the current management, you can always act as a true patriot and organize a coup.
Achievements Are Not Just For Show
Stellaris Galaxy Command has an achievement system and it is not just for instant gratification. Each achievement has more than one level and each level offers various prizes. For example, the first level of the Shining Silver achievement requires spending 1.000 EC and awards 3.000 Leader XP for it. When you spend 2.000.000 EC in total, you will reach level 5 and win 30.000 Leader XP this time. Gaining an achievement is quite easy and you can unlock most of them while playing the game at a normal pace. However, Stellaris Galaxy Command fails to tell you that there are several rewards you can collect for these achievements so you quickly forgot about the existence of this system. Well, not anymore: Check the achievements page every hour and find out if you can collect a reward or not.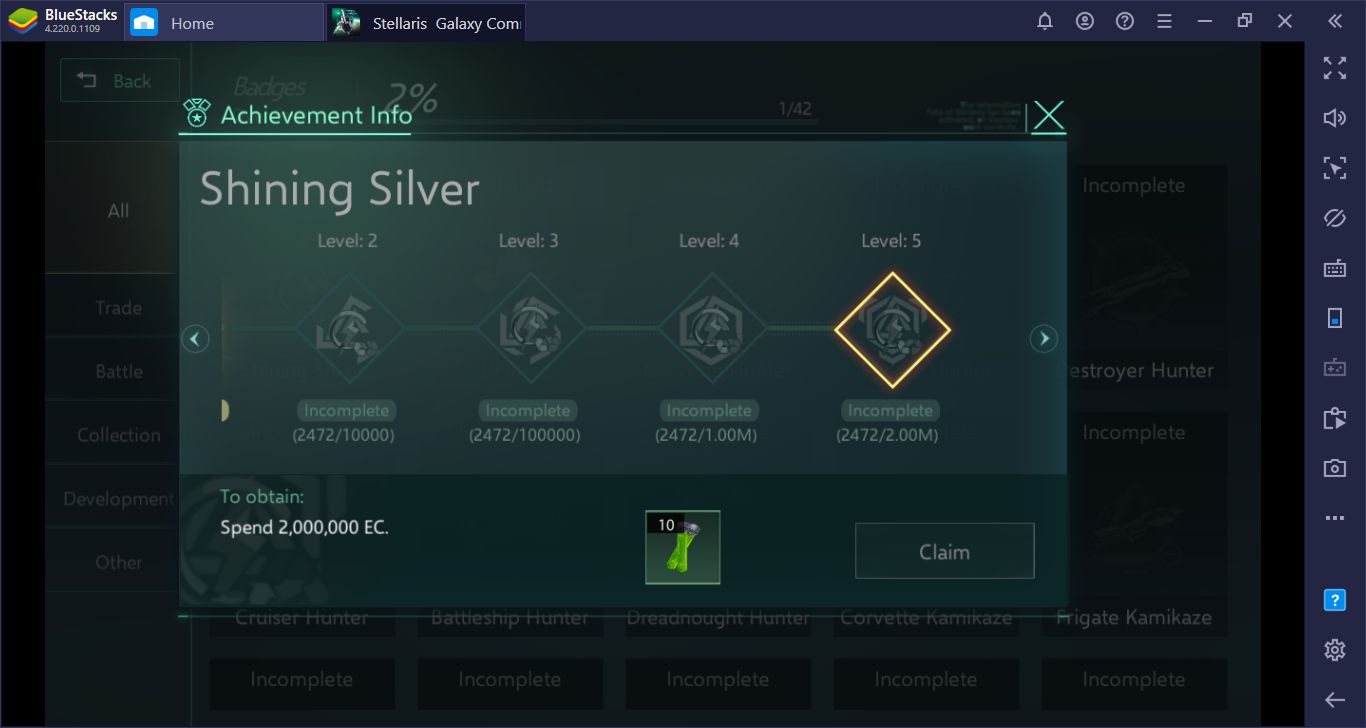 Use A Probe To Learn More About A System
There are dozens of systems in Stellaris Galaxy Command and you will explore all of them one by one. However, your resources are limited and you must start with the most promising ones. If a system has no enemies and lots of resources, for example, it should be your first target. But how can you find out this information about a particular system? Well, there are two ways of doing this. First, you can visit that system yourself. This is not a practical method, of course, it will take lots of time and resources. Moreover, the results may not be worth your time and money. There is an easier way to do this: Sending a probe. A probe will automatically scan a system and return with every information you need to know. This way, you can easily find out which systems are worth exploring.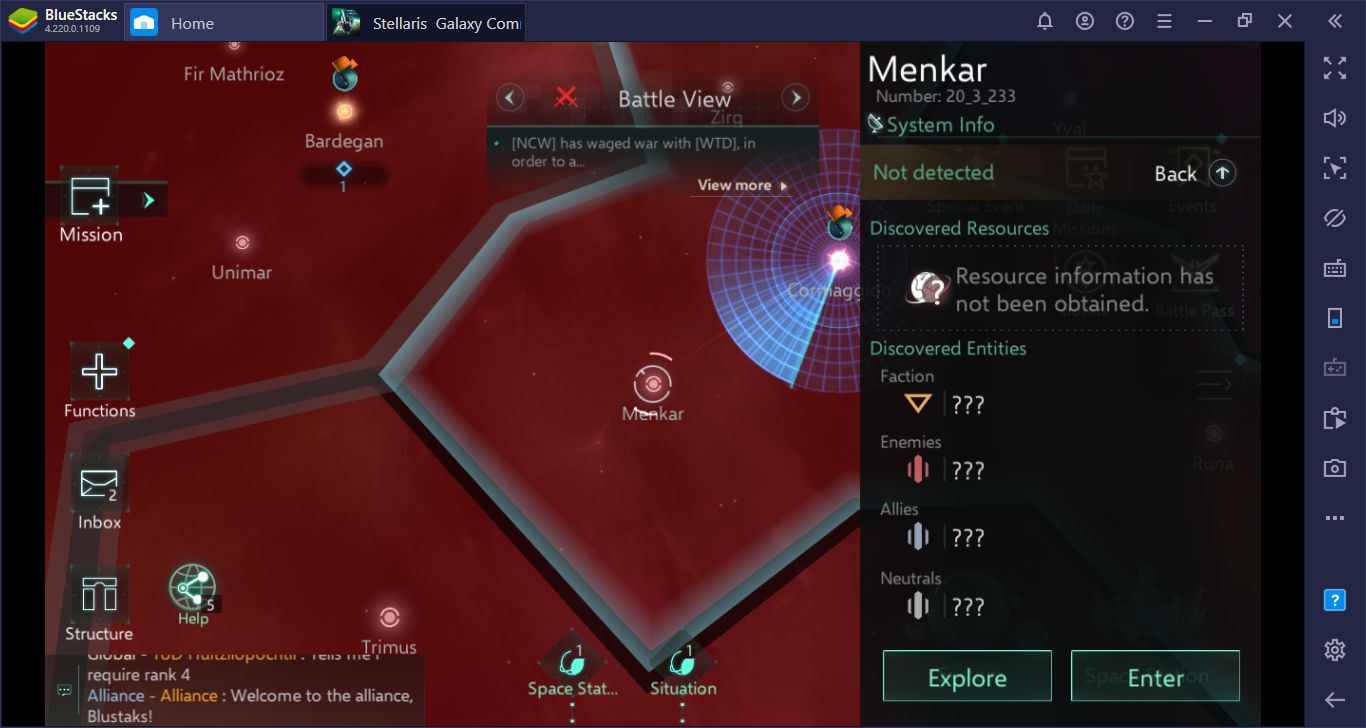 As you can see, we know nothing about this system.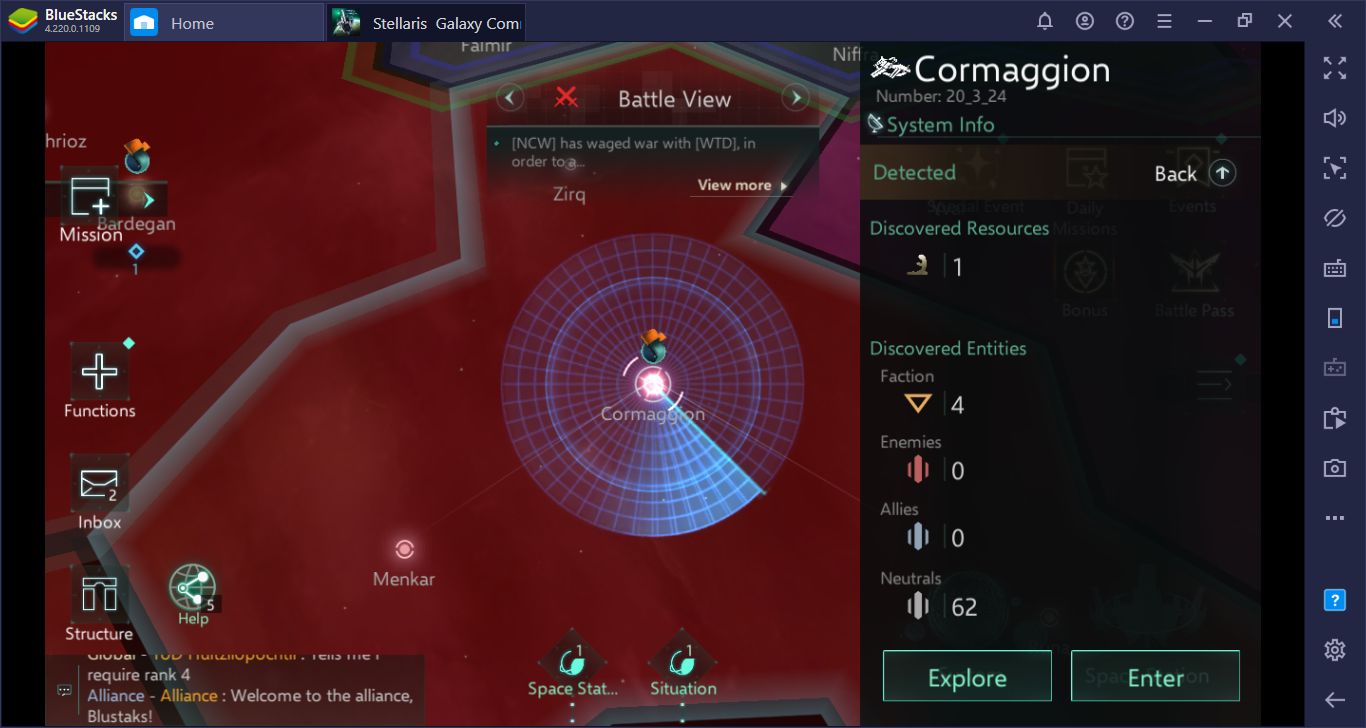 There is a probe button on the same menu. After using it, here are the results: The probe tells us everything we need to know.
You Can Always Use The Trading Post
There are lots of resources you need to collect and you can't have them all: You will always lack some of these resources. This is a game mechanic and it is designed to encourage you to trade with other players. If you are in need of lots of "gel", for example, you don't need to wander the galaxy to find it: You can simply purchase some from the Trading Post. The prices are set by the players and this can be a "mini-economy" game of its own: If you are good at this, you can always buy low and sell high to make incredible profits. In other words, the Trading Post is not just for buying resources, it can be used as a source of income. Note that, however, using the Trading Post will cause you to lose Military points, if you are using this ethic.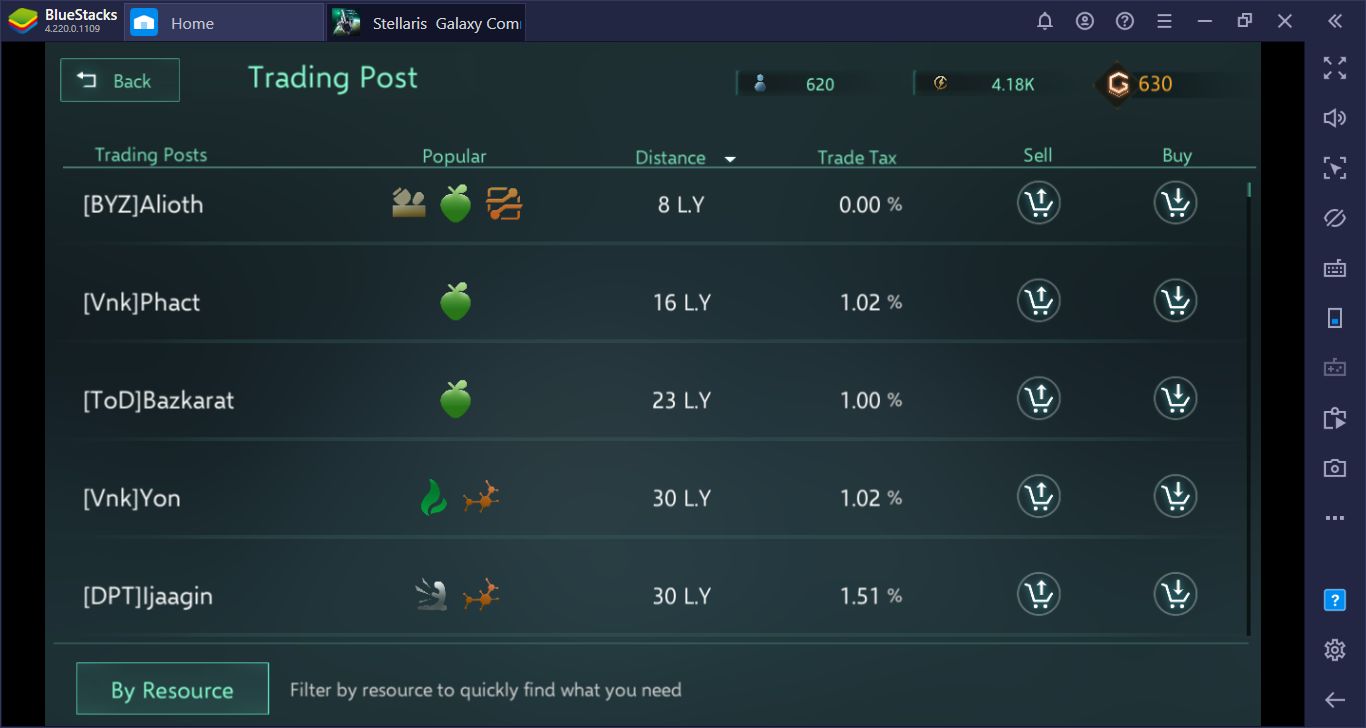 You Can Change Your Galaxy Any Time You Like
There is a "functions" button at the right side of your screen and one of the options it offers is the chance to change your galaxy. When you start the game for the first time, you are assigned to a random galaxy. This may not be the home you were looking for: The entire galaxy may be at war or it may be too crowded. Well, these are not a problem: You can always switch to a new galaxy and start again by using this option.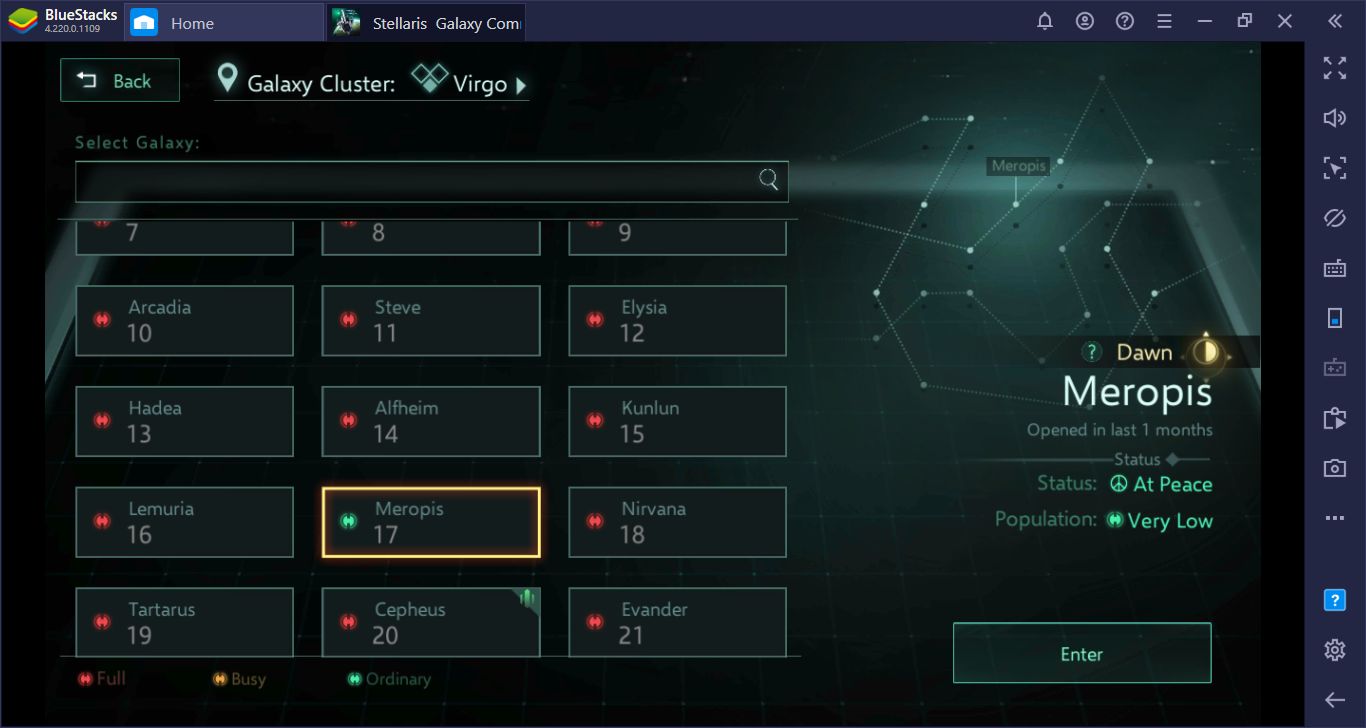 If everything is green, things are good: Wait for us, Meropis.
And that's it: You are now ready to make a strong start in Stellaris Galaxy Command. We are sure that you will build your empire in no time: If you need more help, you can take a look at our other guides too. Good luck in your adventures and may the universe be kind to you!