Updates
StoneAge World Machine Invasion Update Brings Mechanical Pets and New Events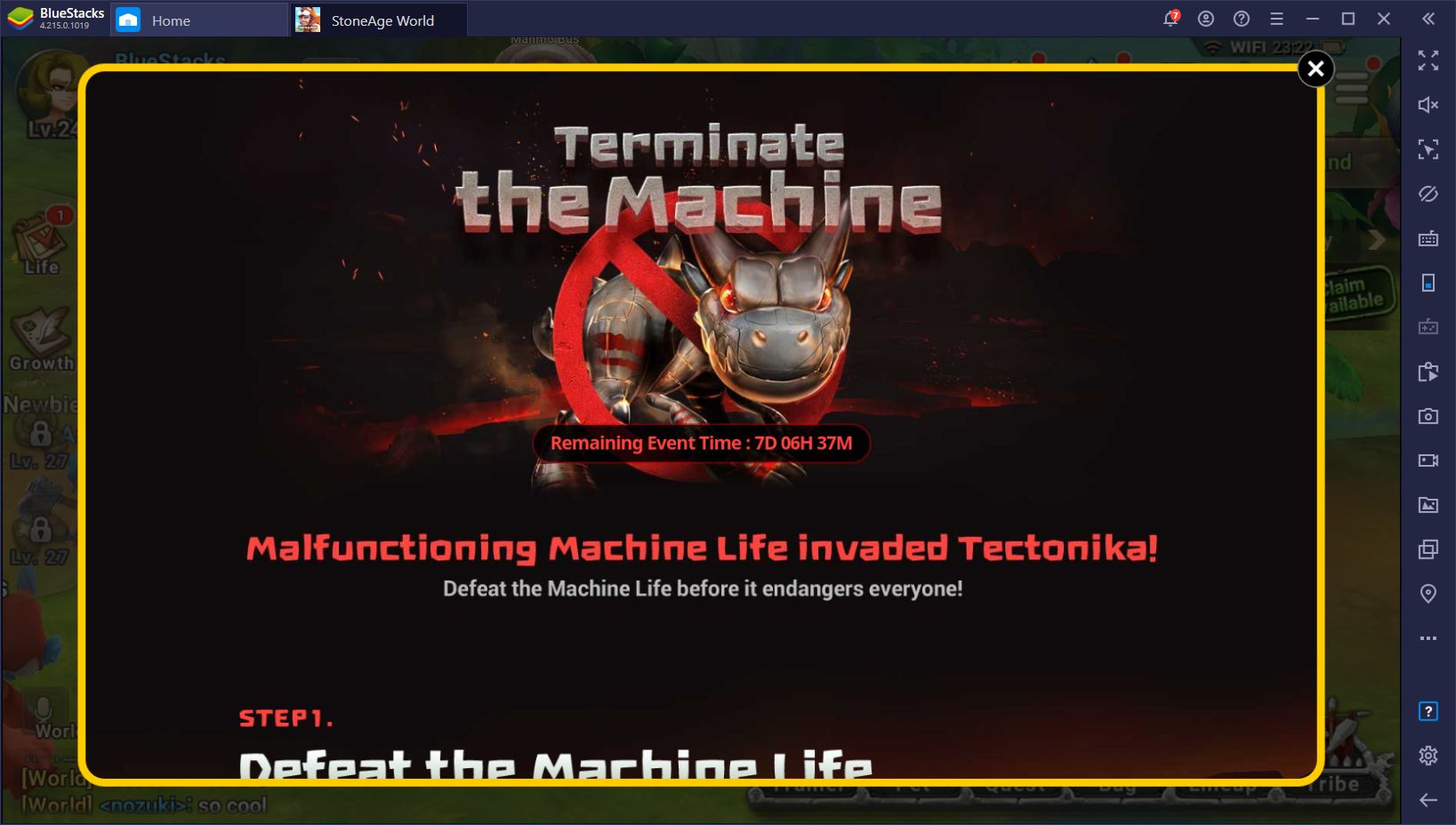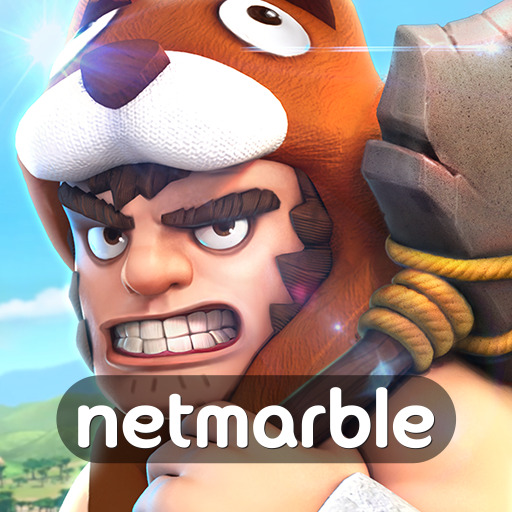 The popular Pokémon-like creature collector MMORPG, StoneAge World, just got its first major update since the game's launch back in June, bringing new story content, numerous new pets, and a brand new event that offers lots of rewards and resources for those who participate in its challenges. This update, titled the "Machine Invasion" patch, is mostly centered around new mechanical creatures that are assaulting the land of Tectonika and that you fight in order to keep your island safe.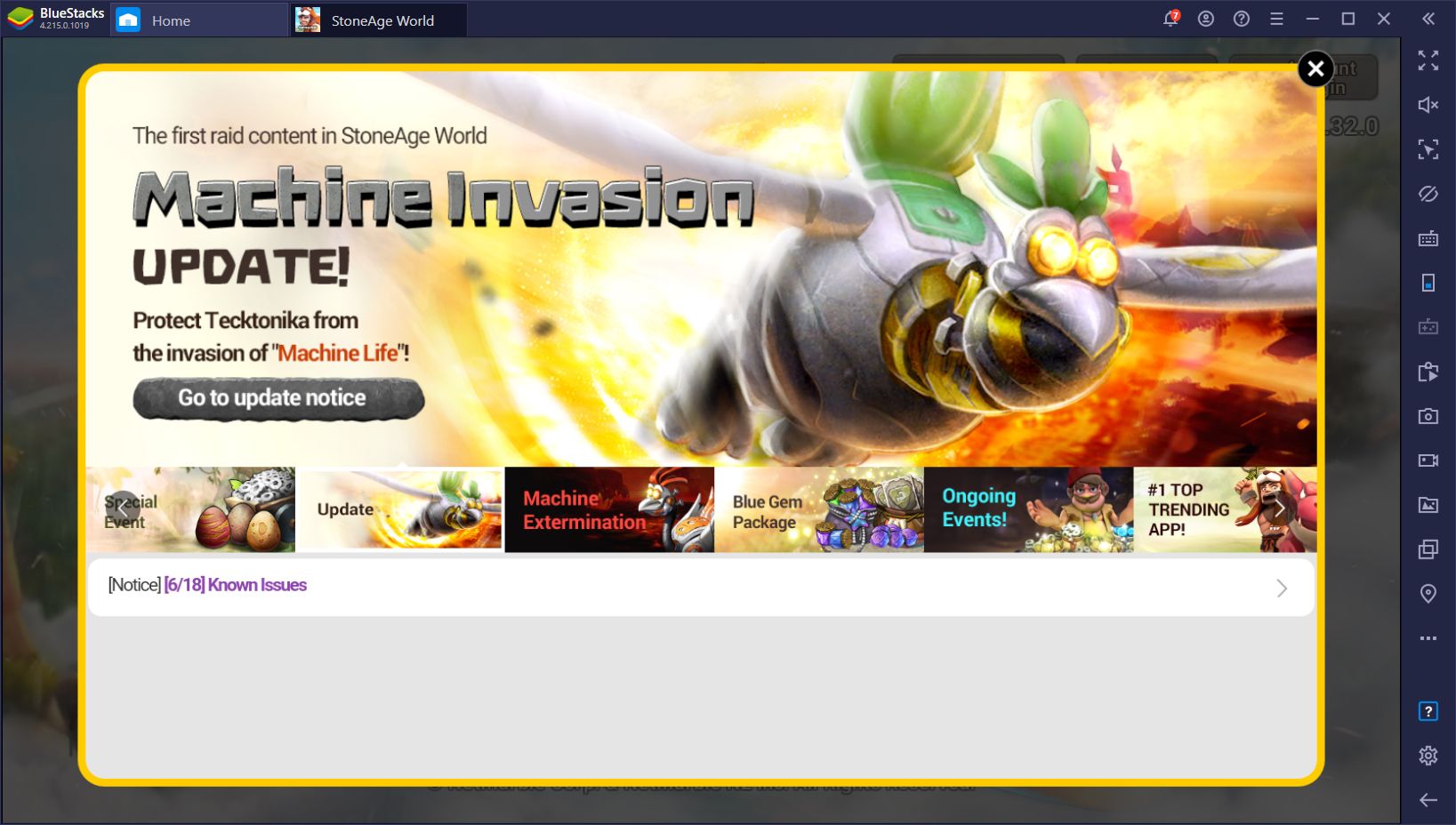 Protect Tectonika From the Machines!
Players that are level 80 can participate in the combat portion of the Machine Invasion event, which takes place in the high-level Gravelin island. Several days throughout the event, a giant mechanical pet of the Kaki family (the big ostrich-looking creatures) will attack, and players must engage it in combat in a sort of raid event. In other words, players can fight the creatures up to 10 times per day, and receive rewards afterwards in relation to their contribution in taking the beast down.
Sadly, these robots are quite tough, which is why players must be at such a high level before they can fight them. On the other hand, this event also brings a load of daily quests that you can complete in order to claim some useful and awesome rewards, including vitality bundles, stone, capture rope, pet coins, large meats, stat fruits, and so much more, all of which can help to power up your pets and get your team up to the level necessary to protect the island from the machine invasion.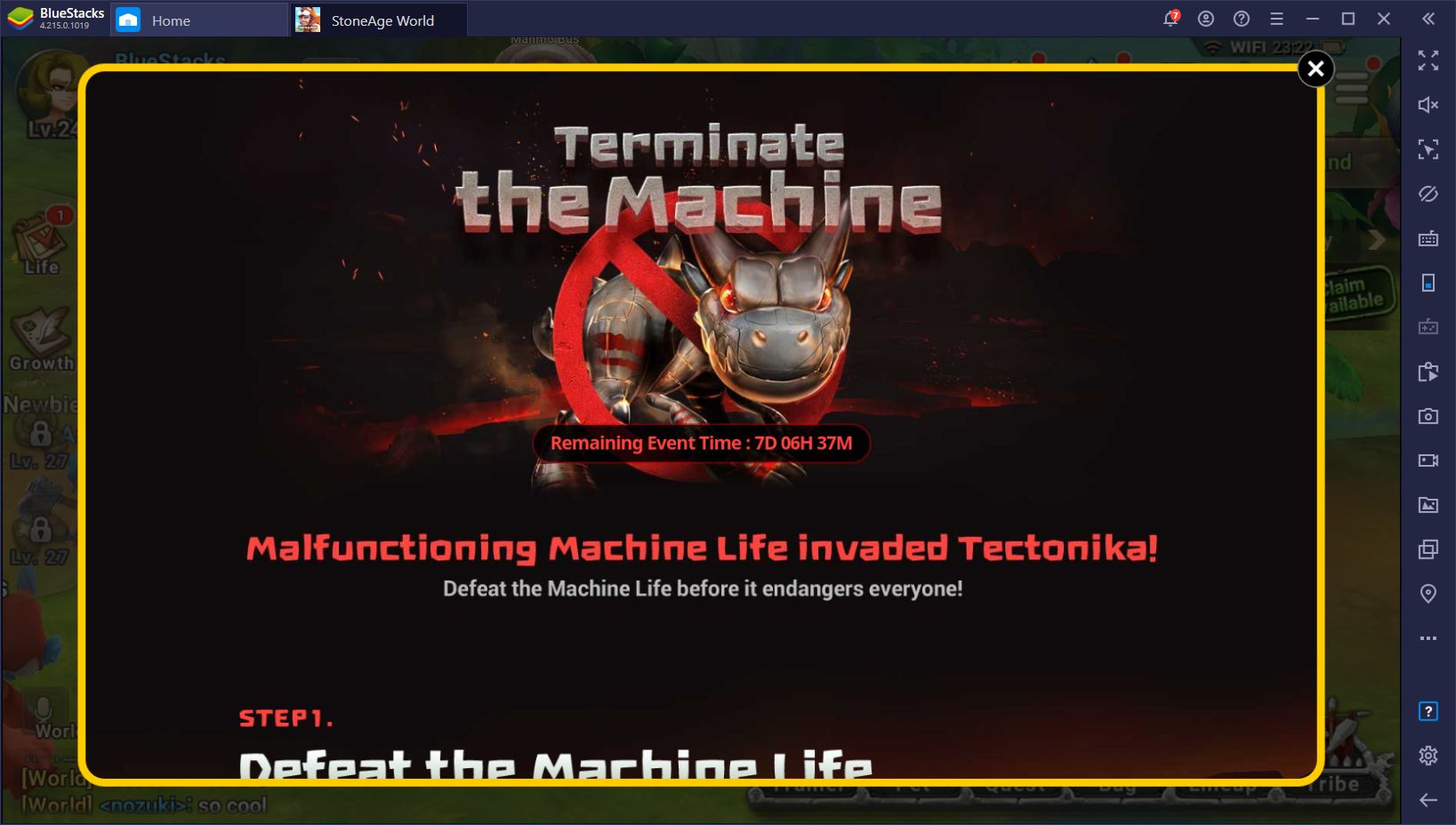 These daily quests consist of simple tasks, most of which you do every day, anyway—missions like using treasure maps, playing Goddess' Trial, doing Dark Soul, or simply logging into the game and checking in with the event banner. Some days, there may even be a bonus mission that gives even more rewards.
In general, most of these events and activities are centered around community participation; the more players chip-in and contribute to the missions and attacking the mechanical pets, the better rewards everyone will receive. The Mechanical Invasion event will last up to July 16, after which all the activities (and prizes) will become unavailable. In this sense, if you're still at a low level, you have plenty of time to grind and get up to speed! Fortunately, you can still complete certain missions and claim many rewards, even at lower levels, so you won't completely miss out on stuff, regardless of your current state.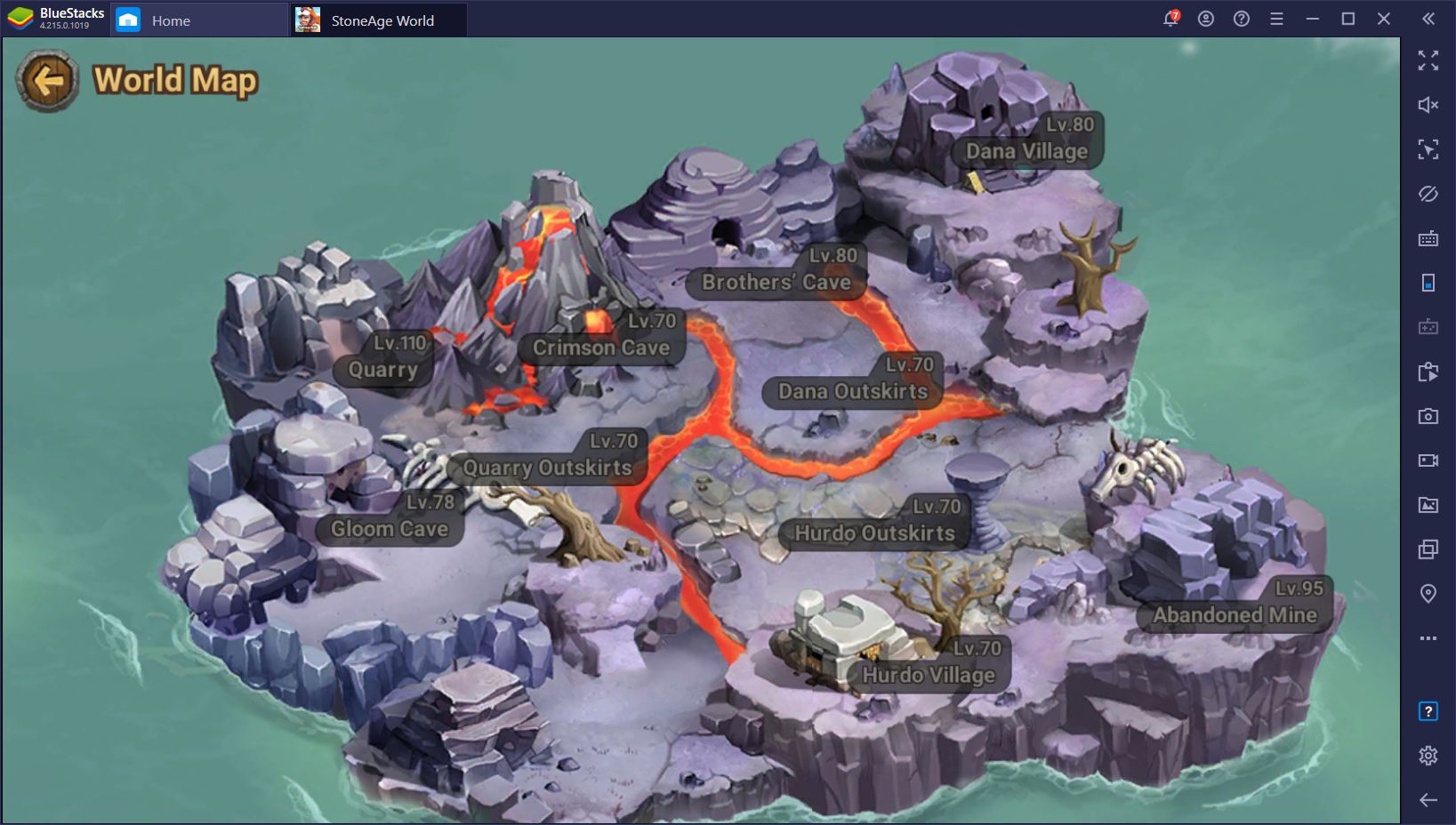 About StoneAge World
For those who don't know, StoneAge World is an awesome new MMORPG by Netmarble, in which the goal is to run around the world capturing many different pets, and using them to battle other trainers and wild creatures. In concept, it's not dissimilar to the games in the popular Pokémon franchise, so if you're into RPGs that consist of collecting many different creatures, and with awesome turn-based combat mechanics, StoneAge World is the game for you!
Swing by our blog if you want to find many different guides about this game, including articles on how to play StoneAge World on PC, how to find and catch new pets, and a list of the best pets in the game, among others. Let us know what you think about the Machine Invasion event in the comments below, and complete those missions so you don't miss out on the rewards!