Game Guides
How To Install Japanese Game "Princess Connect Re: Dive" On BlueStacks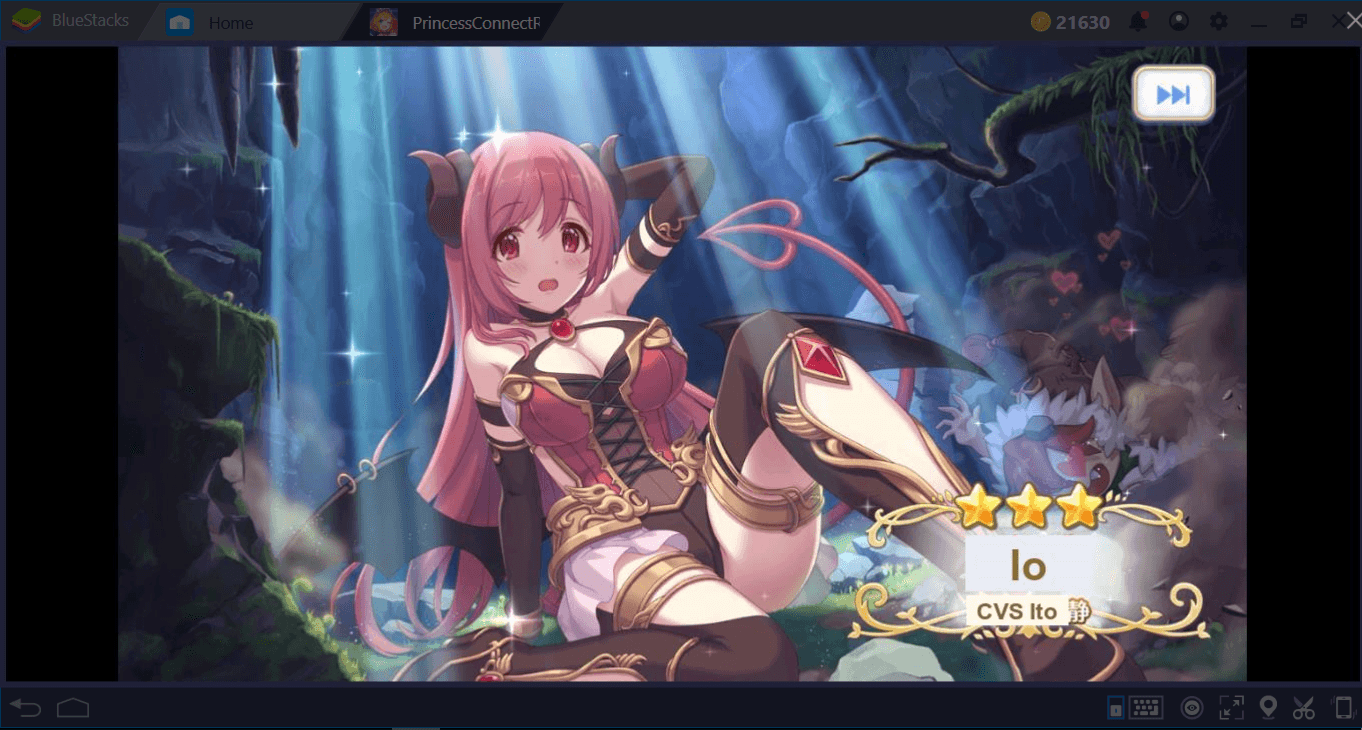 Dozens of waifu girls to collect, hand-drawn beautiful graphics, and an ancient evil to fight: We can sum up Princess Connect ReDive with these. Continuing the story of the first game, Princess Connect offers you an unforgettable adventure on the continent called "Astraea" – but only if you speak Japanese. The English version of this delightful gacha game is not expected to be released anytime soon, but BlueStacks users don't have to wait any longer: They can start playing the Japanese version of the game and translate it into their language in real-time. Read on to find out how you can do this, and let us show you how you can add a brand new Japanese gacha game to your collection.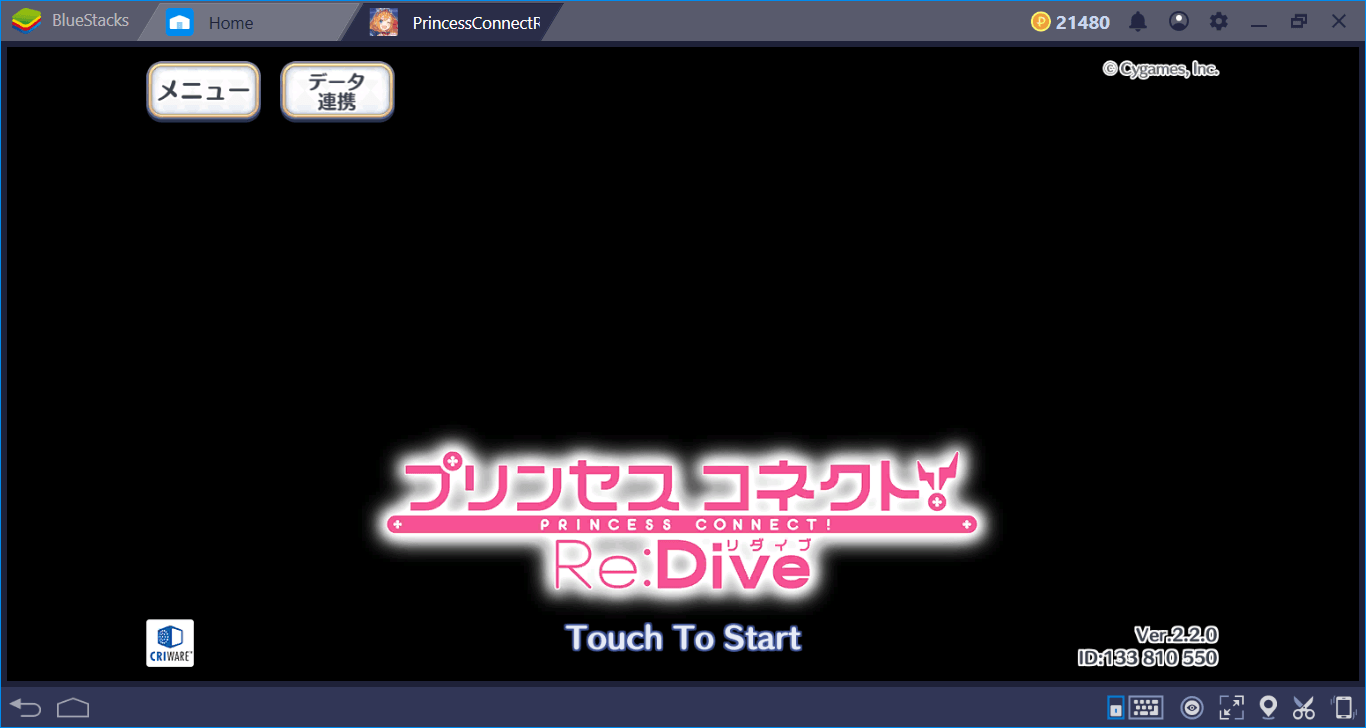 Installing The Game APK File
You cannot find any of the Japanese gacha games on the Play Store, so you cannot install the game using BlueStacks' search feature. You need Princess Connect's APK file: You can find this file with a simple internet search and download it to your computer. After that, you need to show its location to BlueStacks by using our "install apk" feature.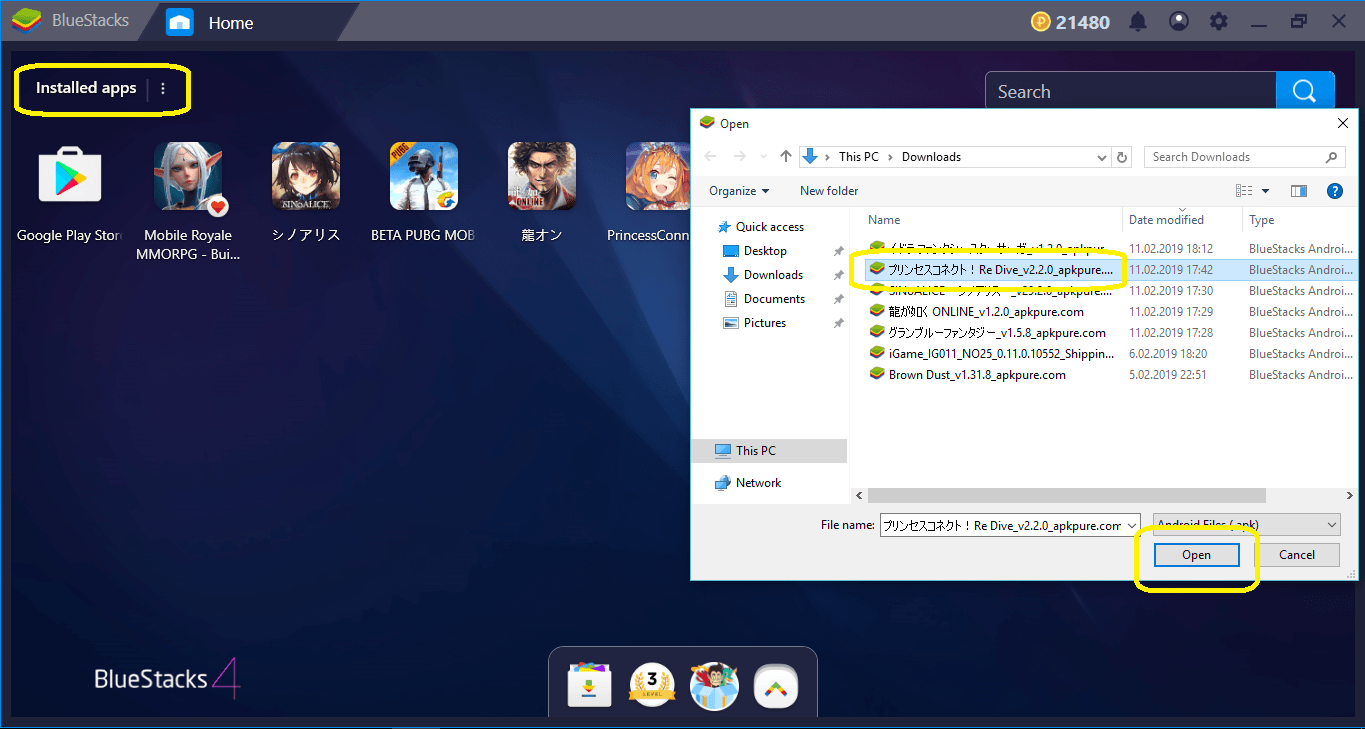 BlueStacks will automatically complete the installation. When you start the game for the first time, you'll also need to make another download of 650 MB.
Now you're ready to start your adventure in the world of Princess Connect: The interface of the game is in Japanese, but you can do an instant translation using Ctrl + Shift + L at any time. The translation results will be displayed in the system language chosen in BlueStacks, so you are not limited to English.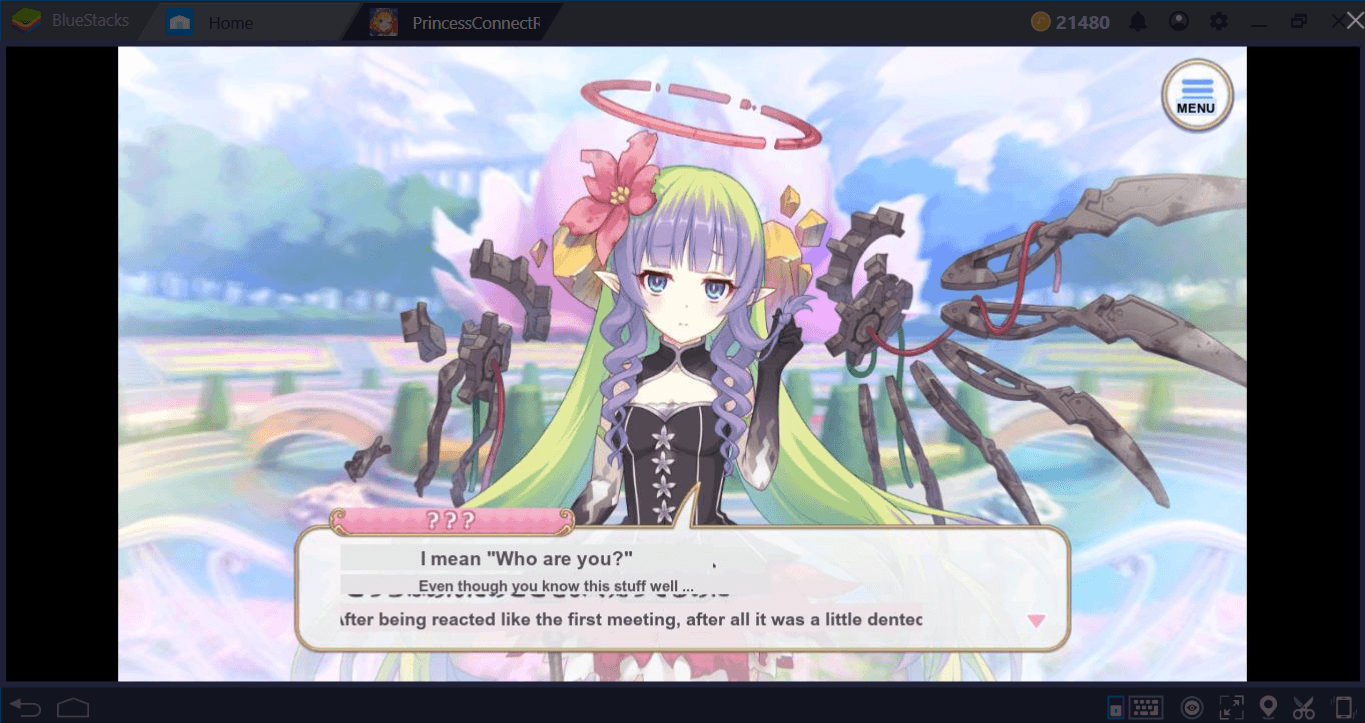 Now you can understand what is happening on the screen – let's start playing!
Controls And Visual Shortcuts
Like most Japanese gachas, Princess Connect can only be played with the mouse. You cannot assign a keyboard key to the functions, because the game does not support this feature. Using your mouse, you can play the whole game easily. For this reason, BlueStacks only selects your mouse as the default control tool, but gives you the opportunity to add "tap spots" to the screen. In other words, you can click anywhere on the screen to play the game by using our visual keymap tool.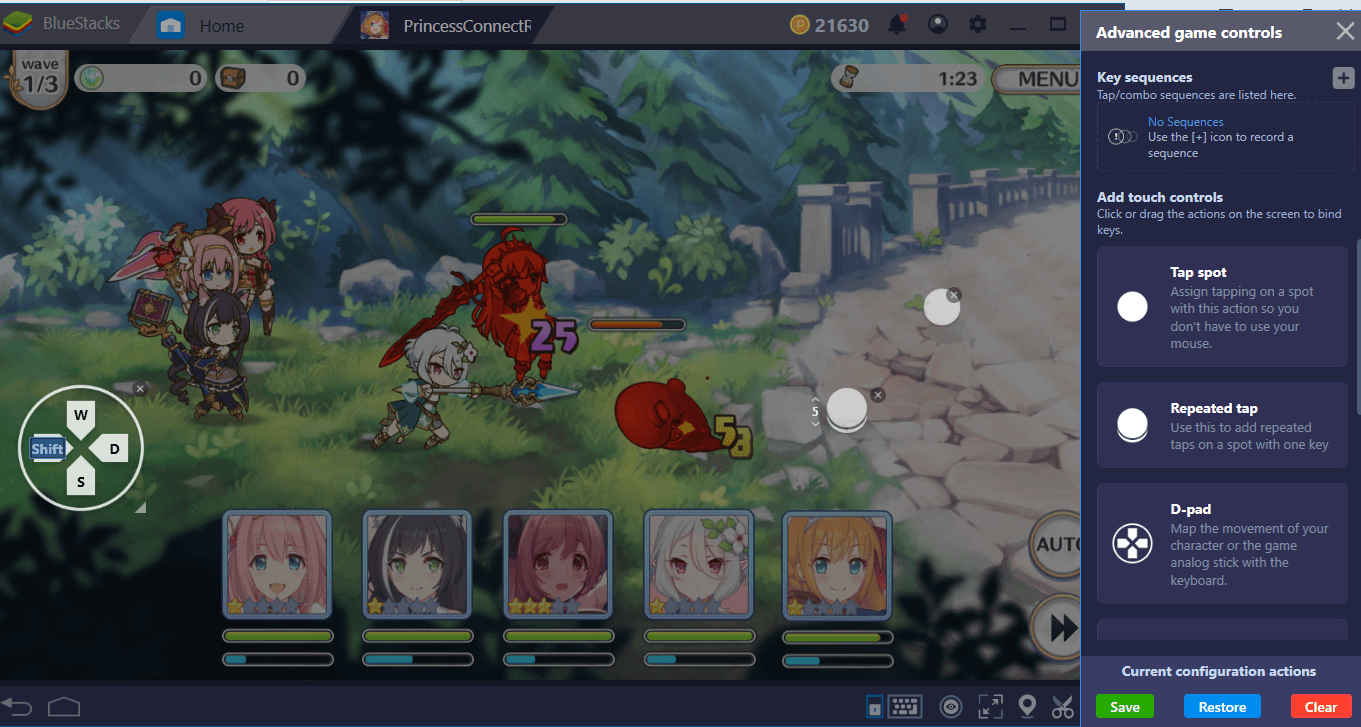 We can place "tap spots" and "repeated tap spots" anywhere on the screen. Remember to press the save button when you are finished.
Reroll As Many Times As You Want
Princess Connect is a gacha game, so there are many waifu girls to collect and some of them are quite rare. The strength and rarity of these characters are determined by the number of "stars" they have. In the beginning, the game gives you the opportunity to make one random summon for free: As a result, you can get a very rare character. But you can also get a low-level character – the results are completely random. Fortunately, thanks to the BlueStacks multi-instance feature, you don't have to settle for a single free summon: We can continue to make an infinite number of rerolls until we get the results we want.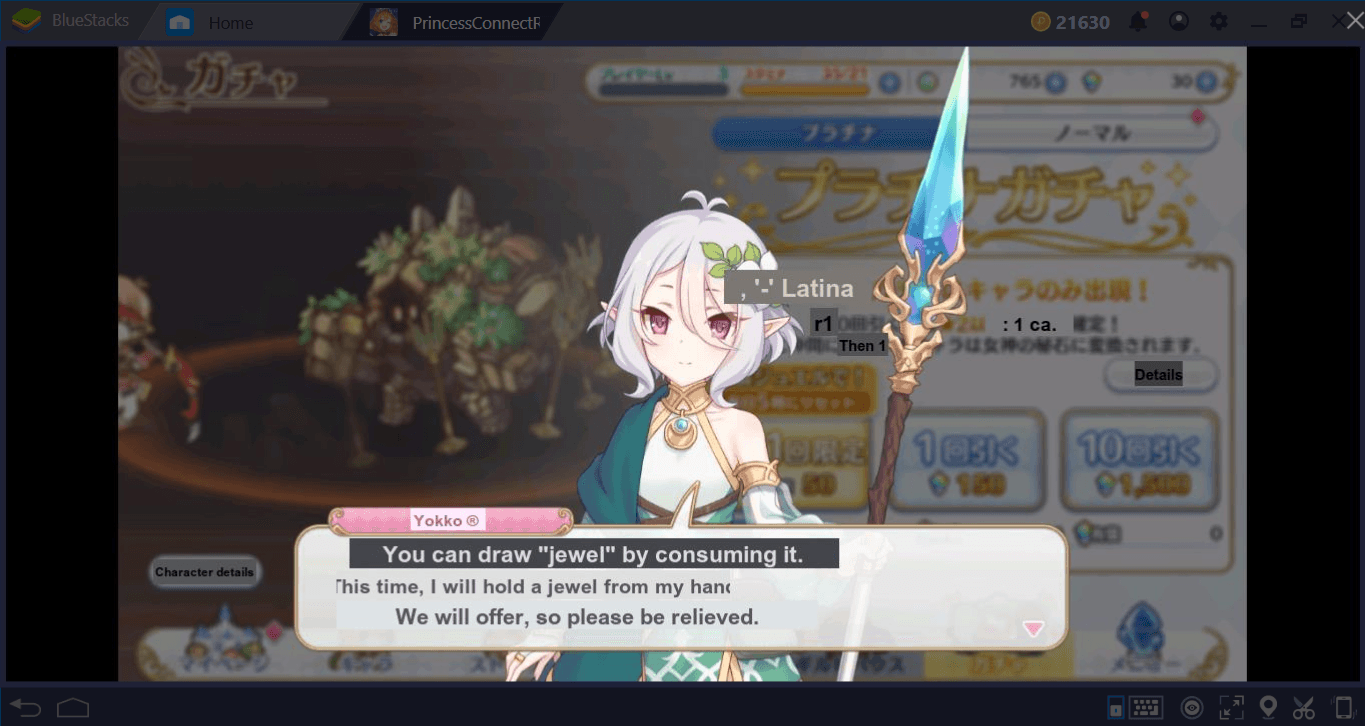 Free summon screen of the game. Soon, we'll see how lucky we are.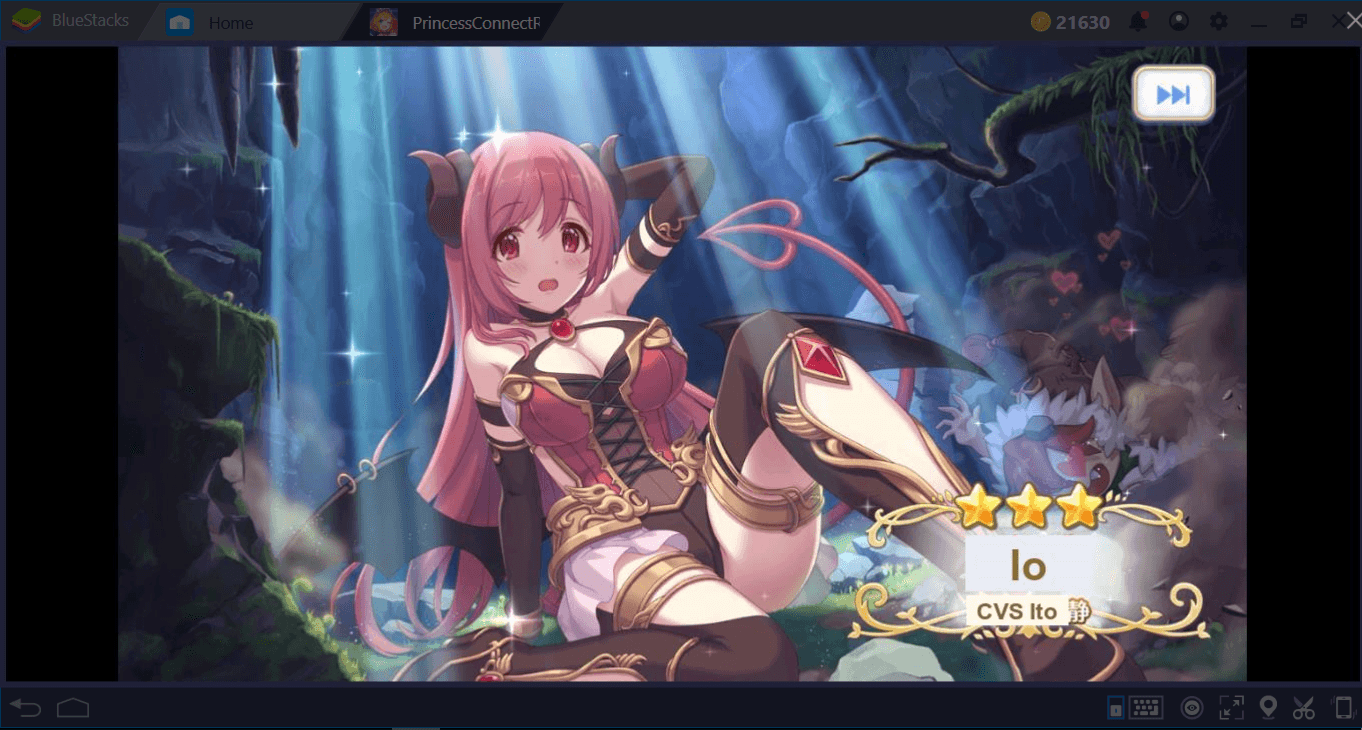 Ok, we admit she looks good, but it's not a rare character: We should try our luck again.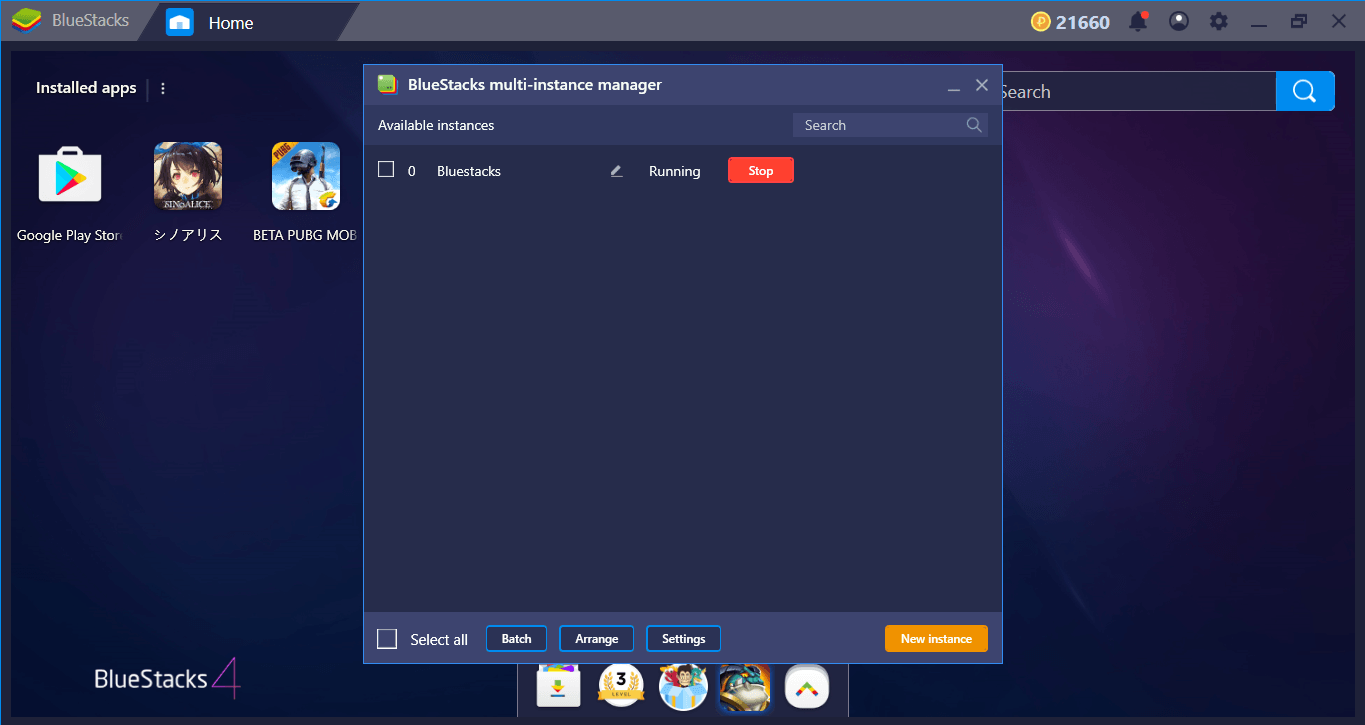 We are creating a new instance and doing a new free summon – fingers crossed. We can repeat this process as many times as we want.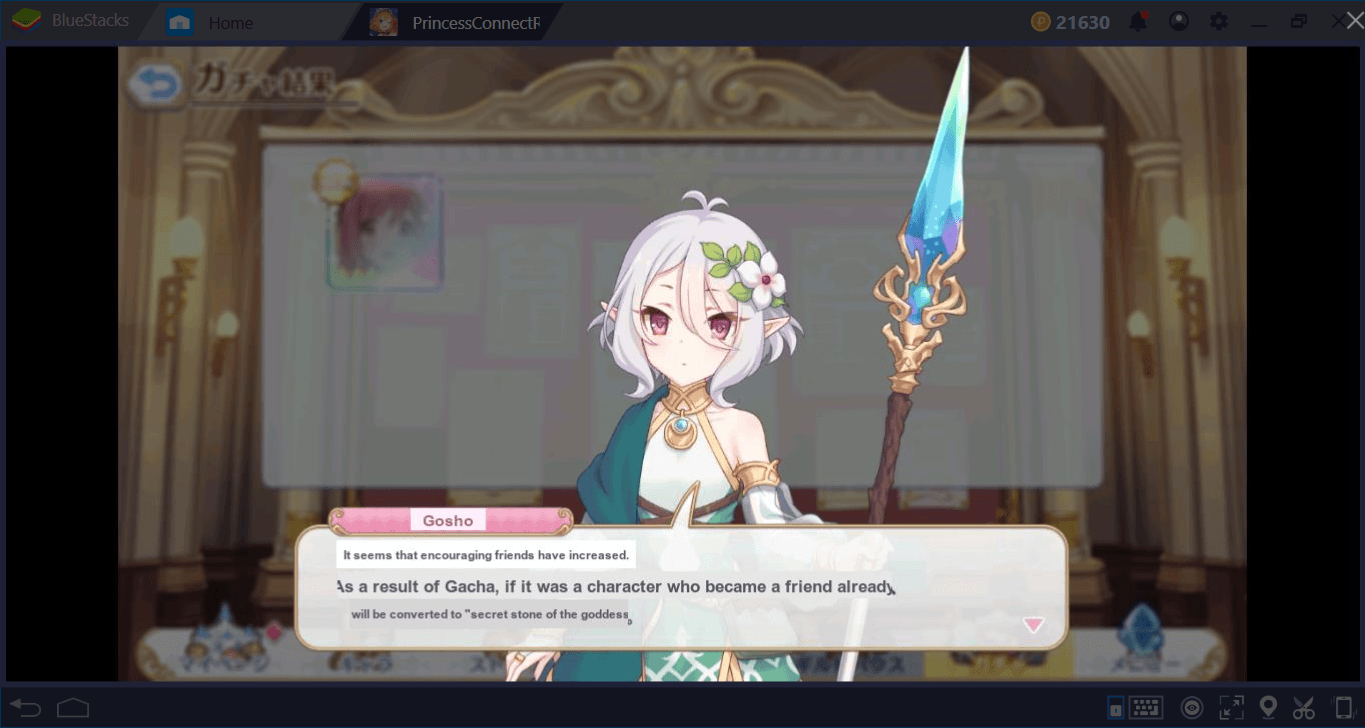 When you are satisfied with the results, you can continue playing on that instance.
Bring Your Best To Battles With The Combo Key
The combat system of Princess Connect is almost completely automated and you just need to select the character you want to attack using your mouse. However, there are some tactics that you still need to implement: For example, characters that complete a heavy attack get a big damage right after and they need to be immediately healed. Otherwise, they will die pretty quickly. It can be difficult to keep track of this requirement in the heat of the battle, so how about assigning a single key to use attack and heal skills in quick succession?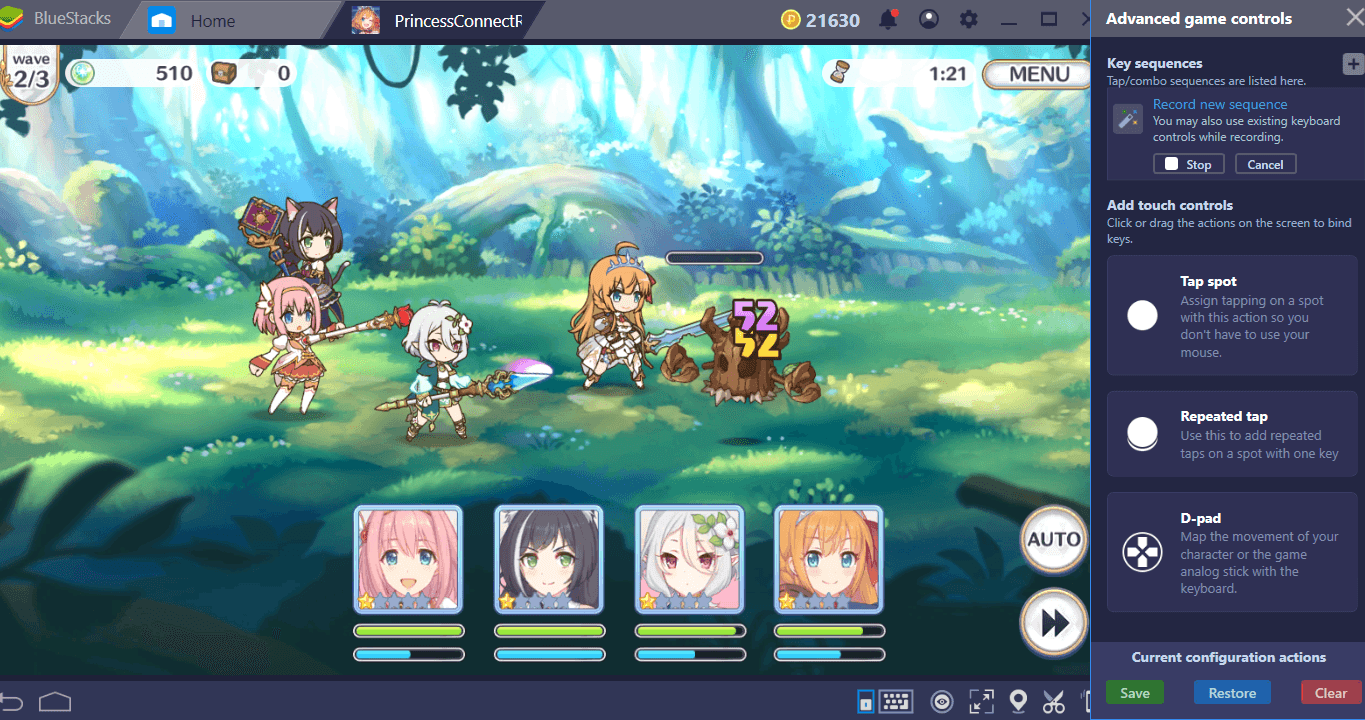 We start the recording and use the skills that will be included in the combo: First the heavy attack, then healing. You can also add additional skills to this chain.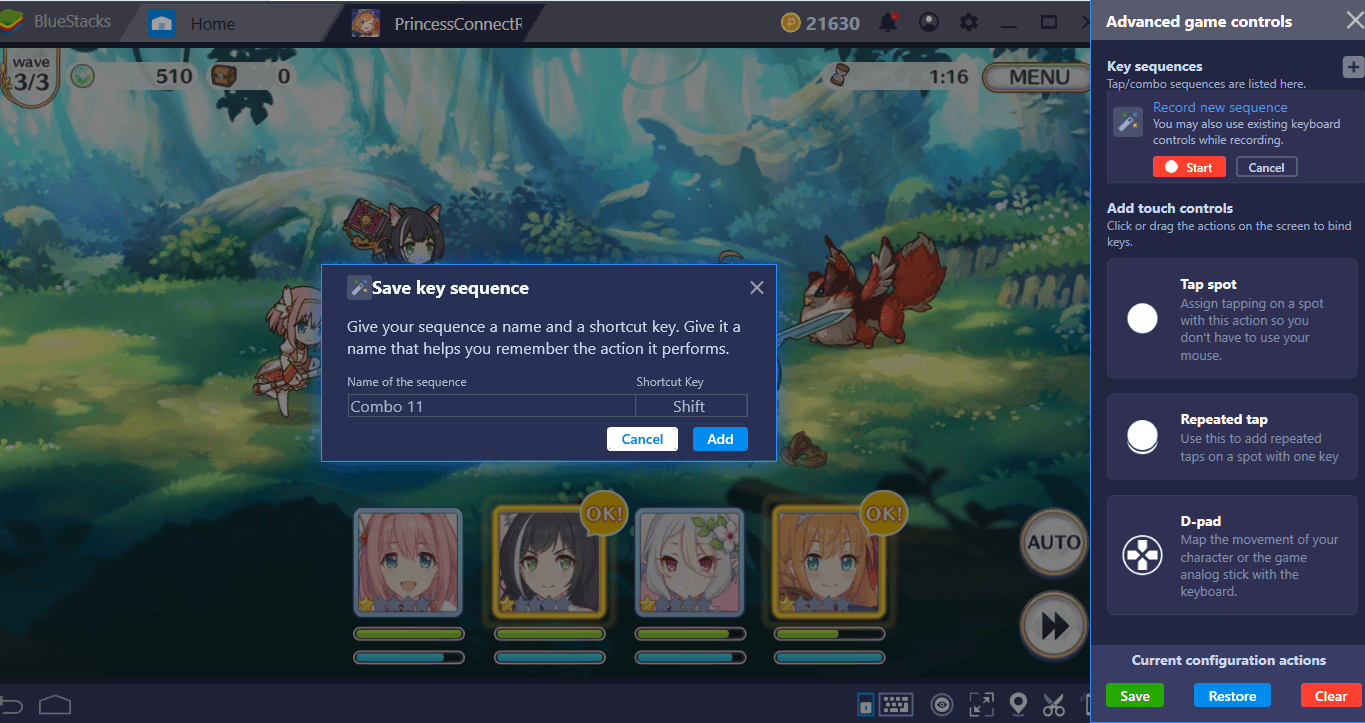 We end the recording, give it a name, and assign a shortcut key. When we press this key, our characters will automatically use their skills in the saved order. In this way, you can activate complementary abilities with perfect timing.
Princess Content is one of the best options for gacha players, especially those who like waifu girls: We know that this genre has its own audience and we remind you once again that you don't have to wait until global versions are released. Thanks to the BlueStacks translator, you can start playing all Japanese gacha games as soon as they become available in Japan. Good luck – don't forget to check out our other gacha articles !