Game Guides
Best Tips and Tricks for Tales of Radiance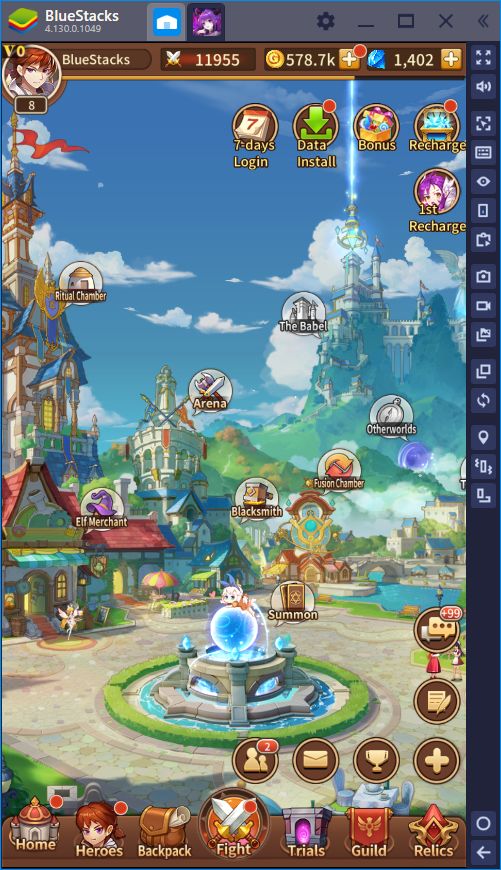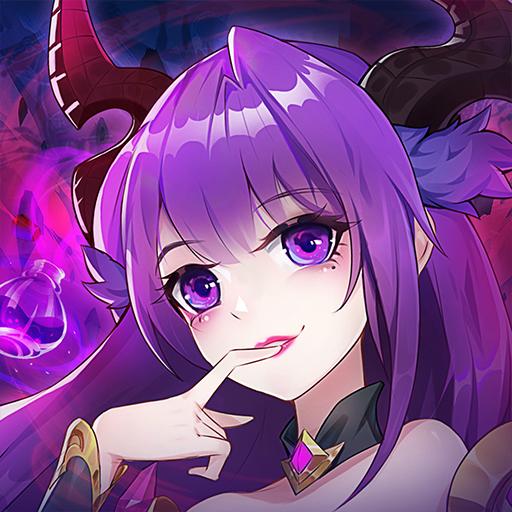 AFK games like Tales of Radiance, despite seemingly simple on the surface, have as much of a learning curve as other phone games. However, instead of relying on accurate execution of maneuvers to succeed in combat, this anime gacha title relies on proper preparation and diligence in completing daily tasks. Only through consistent gameplay can you progress through the game and rise above the ranks of the best players in the game.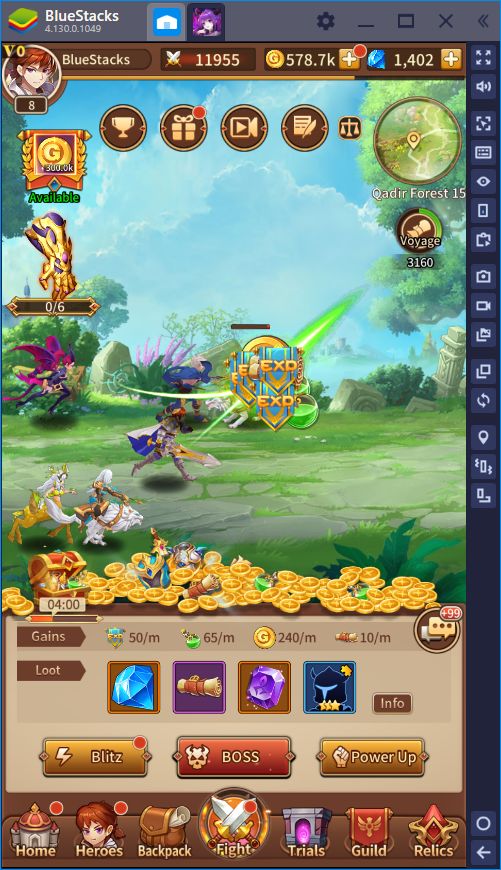 In stark contrast with other gacha games, the titles that have a heavy emphasis on AFK gameplay are perfect for those with little time to spare. More often than not, games like Tales of Radiance, while featuring their long list of tasks and activities, require minimal supervision as even the CPU can complete them for you at times. Nevertheless, in games that mostly play themselves, only the players who go the extra mile in completing their daily obligations are the ones who will win.
If you want to be among the strongest in Tales of Radiance, then you'd do well to heed the following tips and tricks, as they will give you the key to outplaying the competition as you climb the leaderboards.
Check Your Mailbox Often
In most occasions, games like Tales of Radiance usually give out many prizes for various reasons. The said prizes, while free for the taking, don't usually fall directly onto your lap. Instead, you must always look for them in their respective menus and screens. However, on most occasions, there will be quite a few prizes waiting for you in your mailbox. Whether it's a reward from your arena participation, a welcome present, or any other type of gift, it's likely that you'll find it in your mailbox.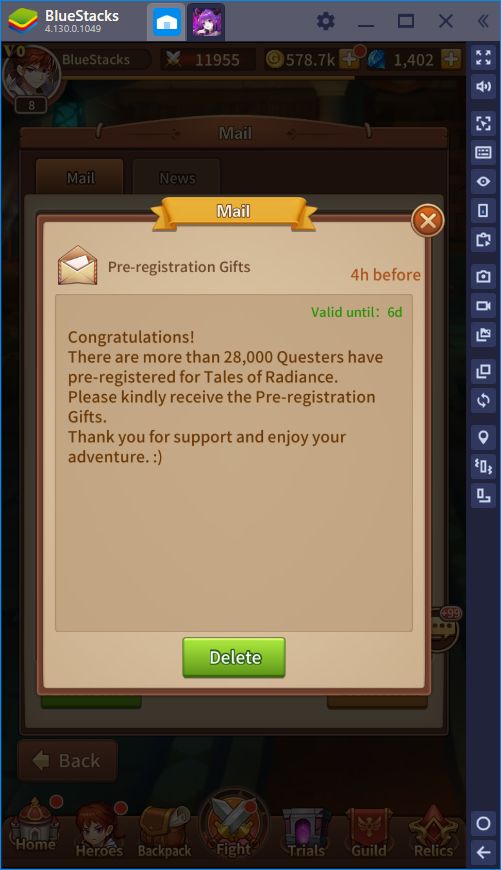 Make a habit out of checking your mailbox regularly; you'll need all the gems and materials that you can get if you want to power up your team. As a general rule of thumb, if your mailbox has a red dot on its icon, it means that you have new mail (and probably many rewards) waiting for you. This also applies to most icons in the game; if they have a red dot, they will likely have something worth checking out.
For ease of access, make sure to add a shortcut to the mail button so you can access it by pressing a key on your keyboard. Check out our BlueStacks guide for Tales of Radiance if you want to learn how to do this.
Don't Forget the Daily Routine
In a game that plays itself, the best thing you can do to improve your team in a timely manner is developing a routine for yourself. Since the game is designed so that you play in short bursts, you will benefit greatly from establishing certain habits so that you can get the most profitable activities out of the way, and then have enough time to go about your business perusing different sections of the game at your discretion.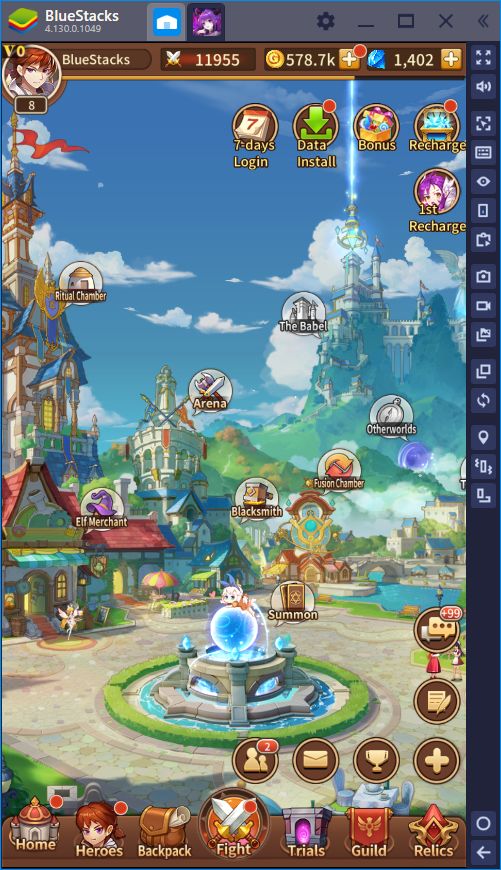 To this end, your daily routine for when you log into Tales of Radiance should involve, at the very least, the following tasks:
Arena: Every day, you'll get a few free arena tickets, which you can use in the arena to square off against other players. As you accumulate victories here, your arena rank will increase, which will lead to bigger prizes at the end of each season. Make sure to use up your daily tickets to advance in the arena.
Daily Missions: Just like with your arena tickets, you'll receive a fresh lists of activities every 24 hours, which you can complete to receive many different rewards. Every task in the list that you complete will grant you a few prizes, and will also contribute to your daily progress. On the other hand, your daily progress has four major milestones every 25 points, up to a maximum of 100 points. As you reach each milestone, you can open chests that contain many useful rewards, including gems. If you have limited time to play, and have to choose only one activity in your daily routine, it should always be your daily missions as these give the most significant rewards.
Summonings: You get a free Grand Summoning every 24 hours, which has a chance to unlock a random 5-star hero (though it'll likely always be a 3 or 4-star champ). Make sure to swing by the summoning feature every day to claim your freebies!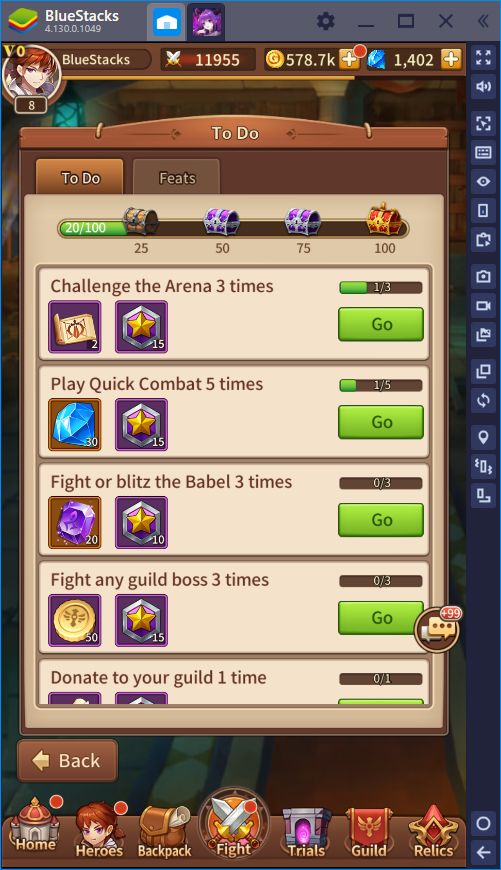 Save Your Gems for Summonings
Tales of Radiance throws A LOT of gems your way at the beginning, which might tempt you to spend them on stuff on the store. However, you'd be better off saving your gems to perform 10x summonings. Through these rituals, you have a higher chance of receiving powerful heroes that would make the game considerably easier for you in the future.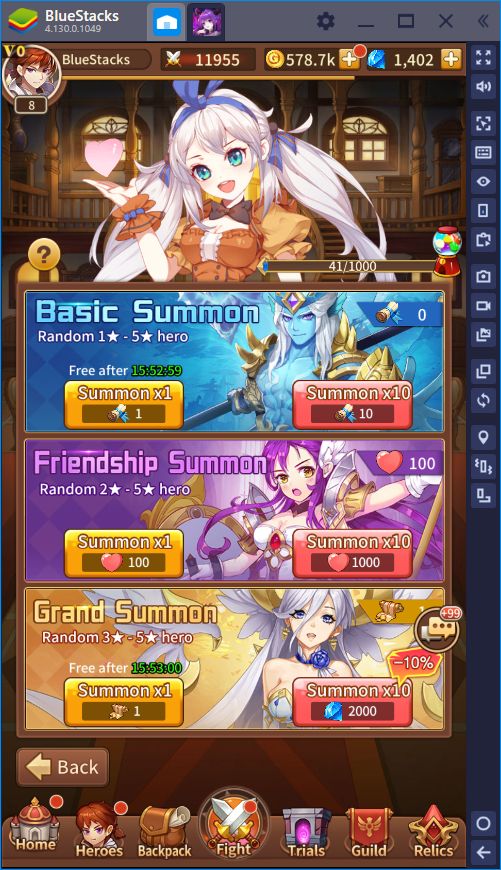 Every 10x summoning costs 2,000 gems, which means that you'll probably spend a few days farming to save up enough of this resource. Fortunately, the cost is well worth the effort as it only takes one lucky summoning to dramatically increase your power in this gacha game.
Set an Alarm For Every Few Hours
Usually, this game has push notifications for when you play it on your phone. These notifications show up on the top bar of your device, serving as a permanent reminder to claim your goodies in the game. However, these notifications are a bit harder to spot on BlueStacks. For this reason, we recommend setting an alarm on your phone every 5 or 6 hours so you can log in, claim your AFK rewards, and close the game.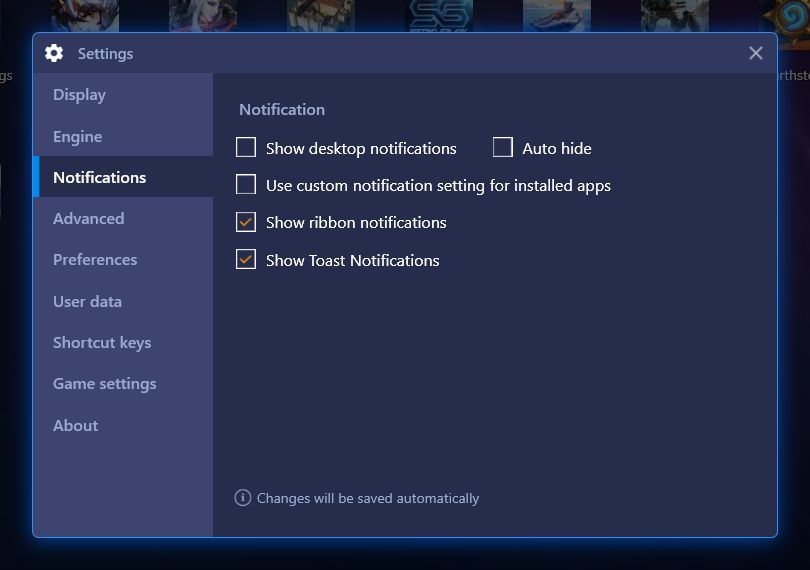 Alternatively, if you open your settings menu on BlueStacks by clicking on the gear icon, you can configure your BlueStacks notifications so that they don't auto-hide after 10 seconds. In this manner, if you go AFK and have pending rewards in your game, you'd have a permanent reminder on your screen so that you don't ever miss a beat.
Fill Up Your Friends List
Aside from meeting all kinds of fun people around the world, your friends list in Tales of Radiance has a very important purpose: sending and receiving rewards. For every person you have in your friends list, you can send them a cash reward of 10,000 gold, as well as a few friendship points, and they can do the same to you. While the money is always welcome, the friendship points are also of the utmost importance as you can perform a 10x summoning when you save up 1,000 points.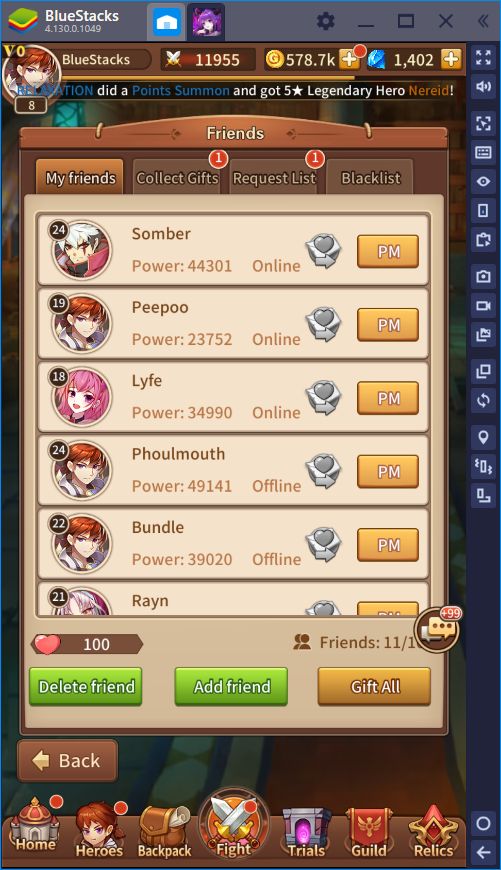 You can send points to up to 10 people every day, and receive a maximum of 100 points yourself. While it'll take you 10 days to save up for a 10x summoning, it's literally free and requires no effort on your end.
The key to succeeding in AFK gacha games like Tales of Radiance is diligence. If you have the consistency to log in every day and complete all your daily tasks, then you'll be swimming in loot in no time. Luckily, these tasks take less than 30 minutes to complete, or even less if you organize yourself. With the tips in this guide, you can start your own adventure on the right foot and create unstoppable teams that will stand the test of time.