Game Guides
How to Install and Customize Talion with BlueStacks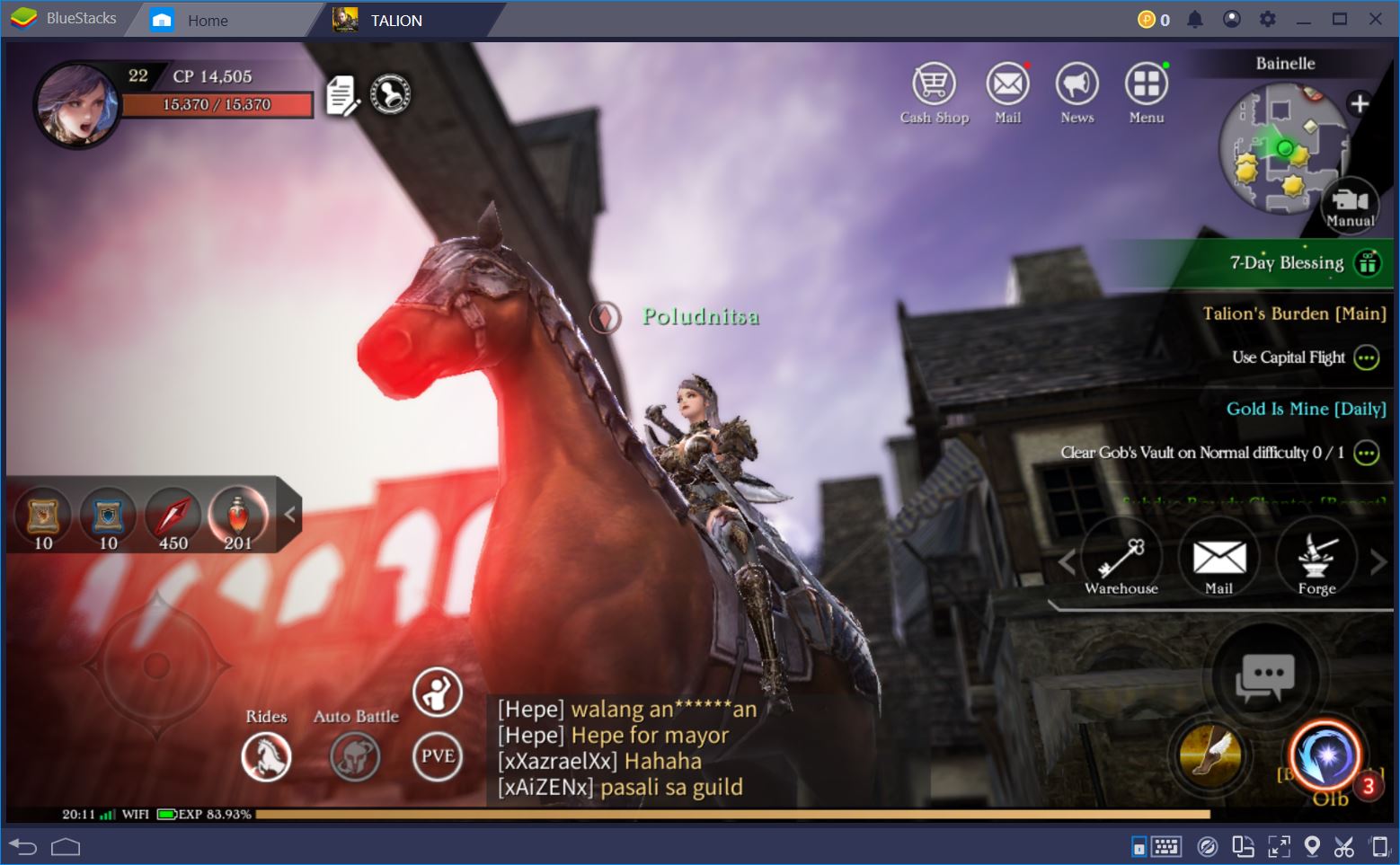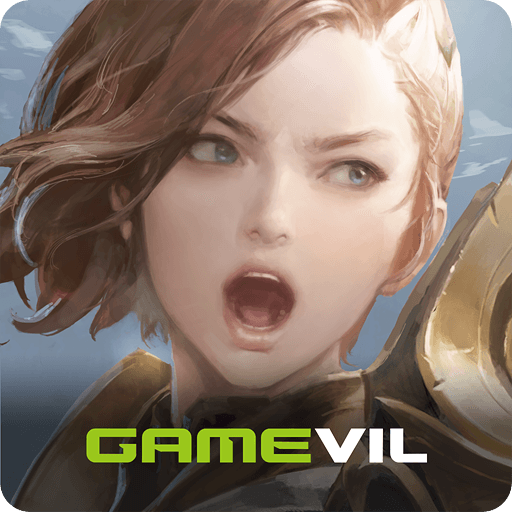 Published by Gamevil Inc., Talion is a 3D MMORPG that takes itself seriously. From gorgeous graphics to a decent storyline, an engaging combat system, and (mostly) correct English writing, this mobile game has what it takes to become a favorite in today's already saturated market.
At the same time, however, this is a game that can be demanding for even the most recent mobile devices. Although it can theoretically be played with superior/high graphics, you actually have to put it on a PC in order to experience good gameplay on such settings. This and a few additional features we describe below are the reasons why should play Talion on BlueStacks.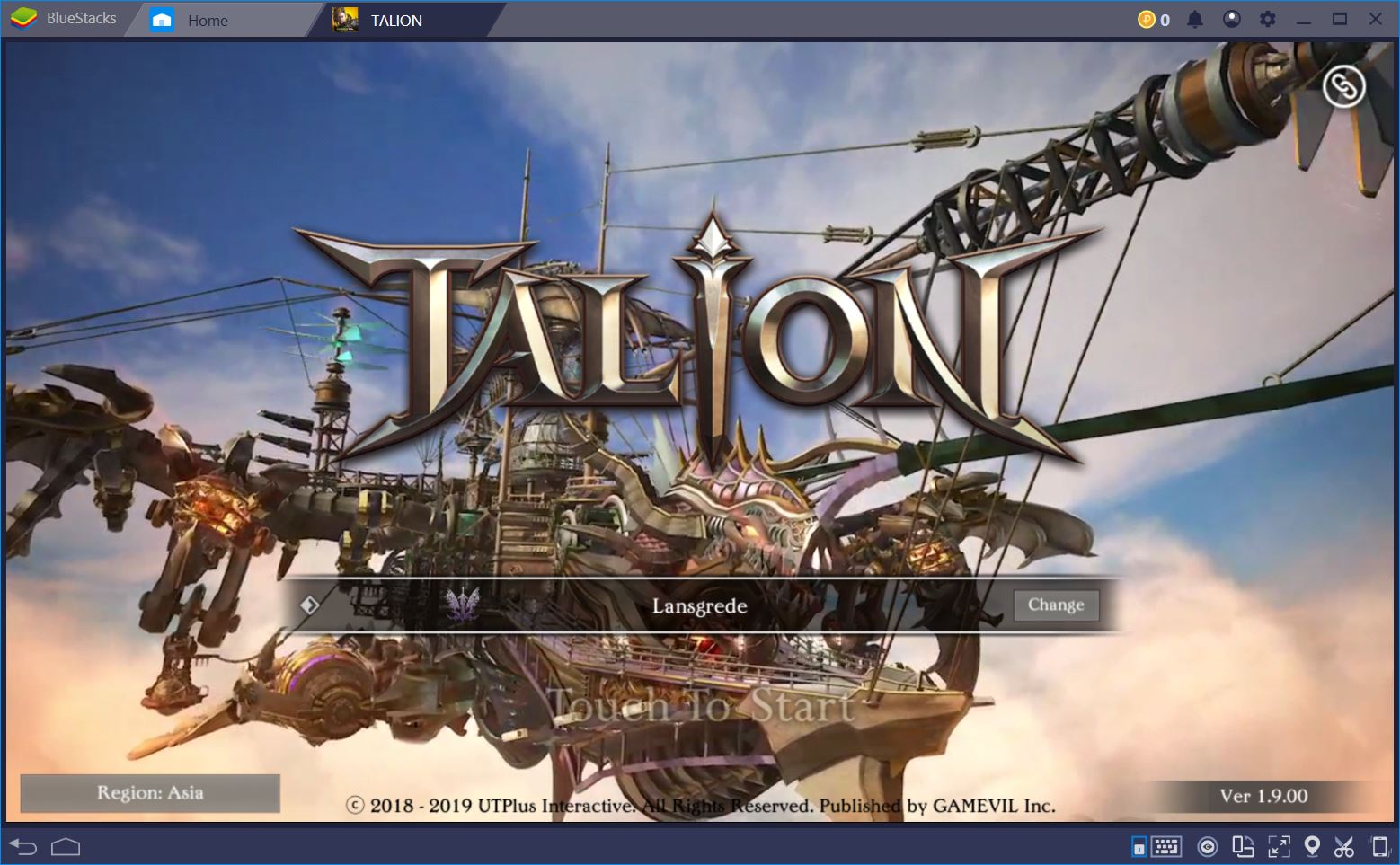 Download and Install Talion
Up until very recently, Talion was only available across servers in Asia. Indeed, prior to May 28, you would need a VPN to mask your location, then create an account, and update the game before you could enter the world of Nar.
At present, this is no longer the case. Regardless of your region, installing Talion is as easy as opening BlueStacks, navigating to the Google Play Store, and running a search with the game title. The first result for your search will take you to the game's dedicated page, as well as an "Install" button that will take care of everything else.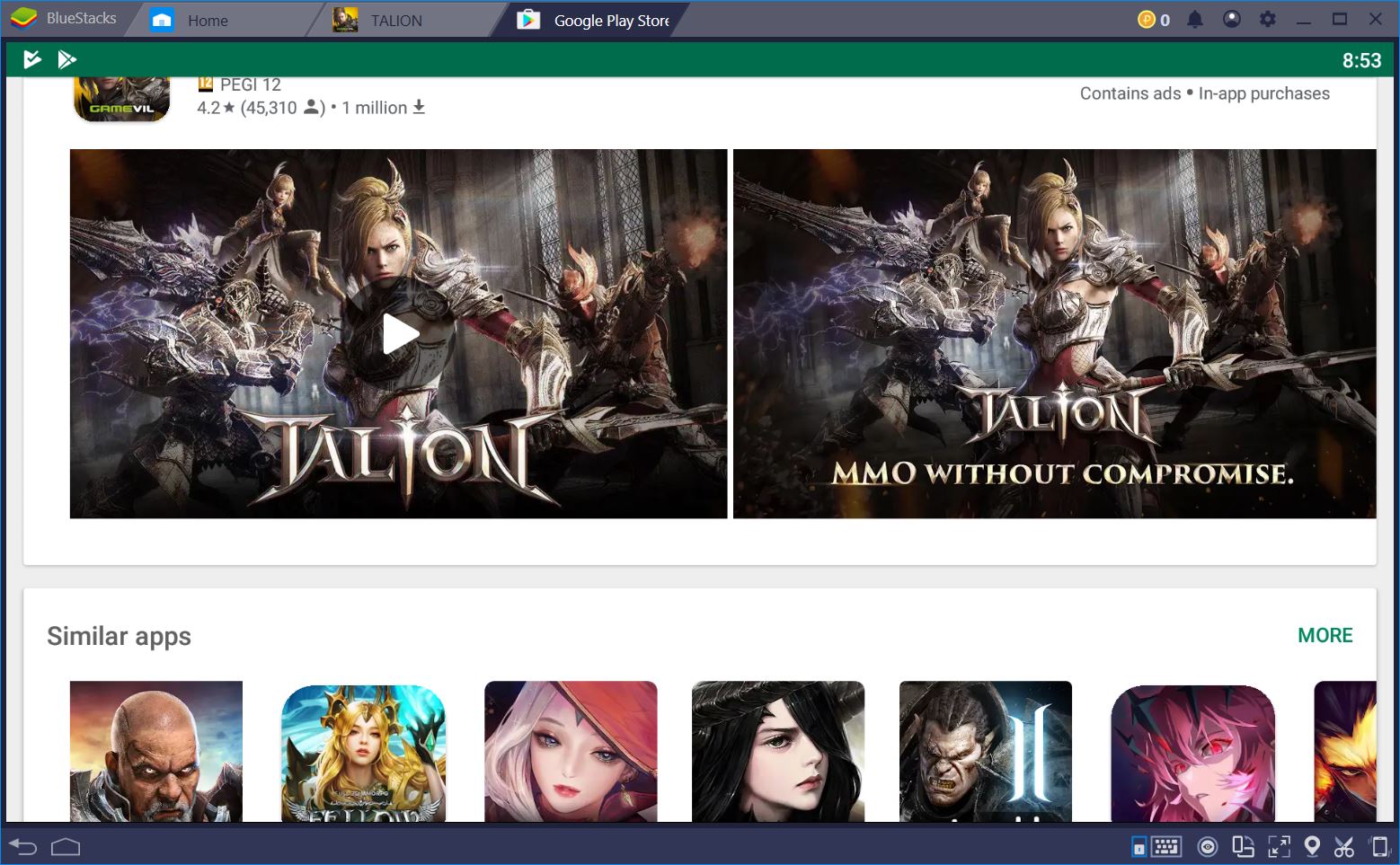 Once the game is downloaded, quit the Store, find the shortcut on the BlueStacks home window, and get ready for adventure!
Enjoy the Game on its Highest Graphics Settings
As we've mentioned before in our game review for Talion, this MMORPG looks stunning. Developed in Unity, the game lets you explore the land of Nar in 3D graphics for some exciting combat, as well as some exquisite sights.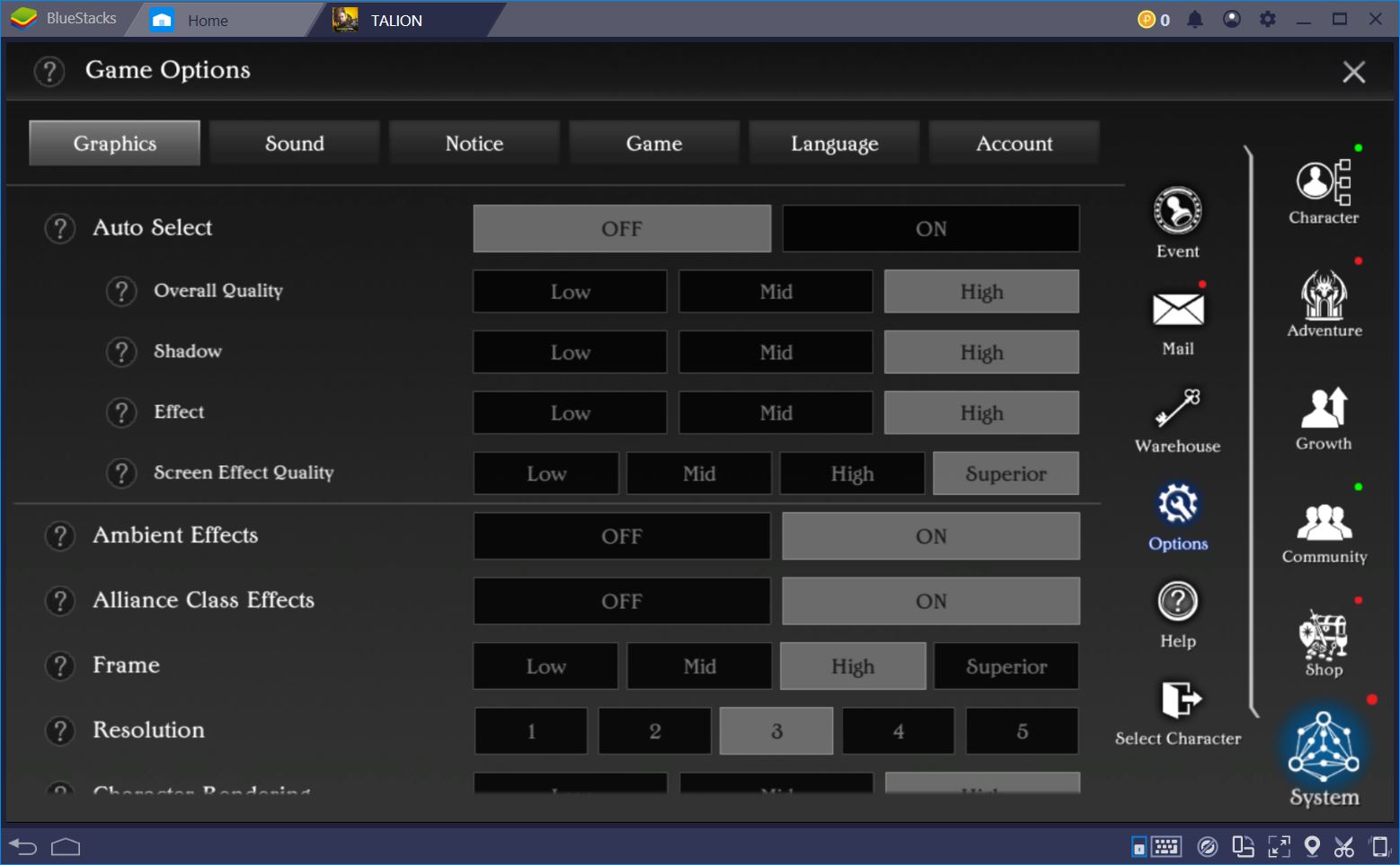 There is a catch, though (isn't there always?). Especially when it comes down to Realm vs. Realm combat, most mobile devices cannot reliably deliver a smooth gaming experience. Talion is a release that is predominantly focused on PvP combat, while its most impressive PvP modes include tens of players battling it out on the same map. To get a decent frame rate during an RvR Occupy battle, for example, you'll have to install the game on a PC.
This is where BlueStacks can help. In its current version, BlueStacks 4 is 6 times faster than any mobile on Earth. Not only will you be able to run Talion on its highest graphics settings, but you'll also benefit from a lag-free experience while hacking and slashing in PvP. Not all games are worth the bother, but Talion is one of those MMORPGs where the environment helps you slip into your character and role. What's the point of having a game that looks so good if your device can't render it properly?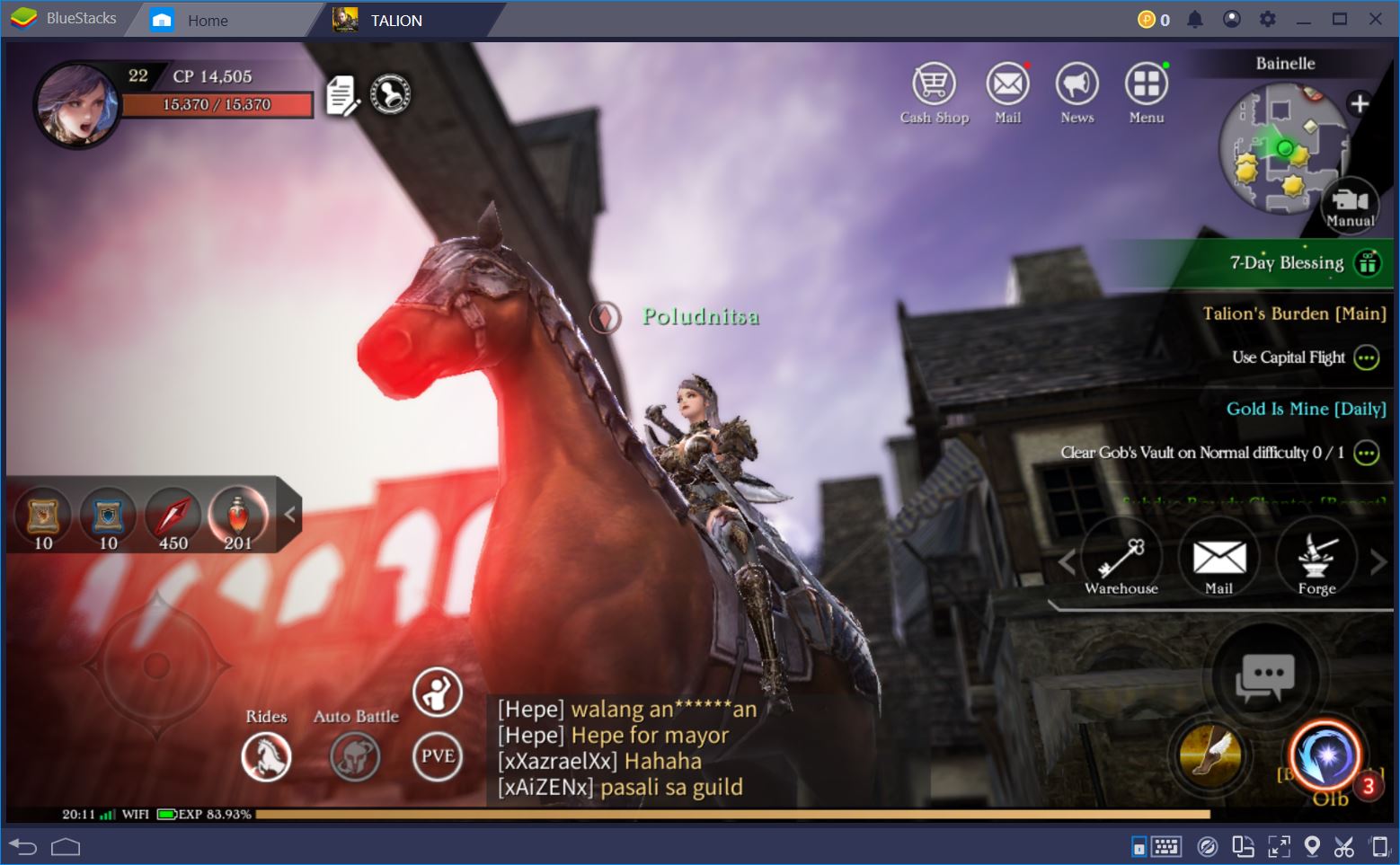 Set Up Your UI with the BlueStacks Keymapping Tool
Unlike many of the MMORPGs that have flooded the market over the previous couple of years, Talion actually requires you to play your character in order to complete end-game challenges. Sure, you can automate most early content and many PvE instances, but end-game PvE and PvP combat will require your attention and, dare we add, a bit of skill.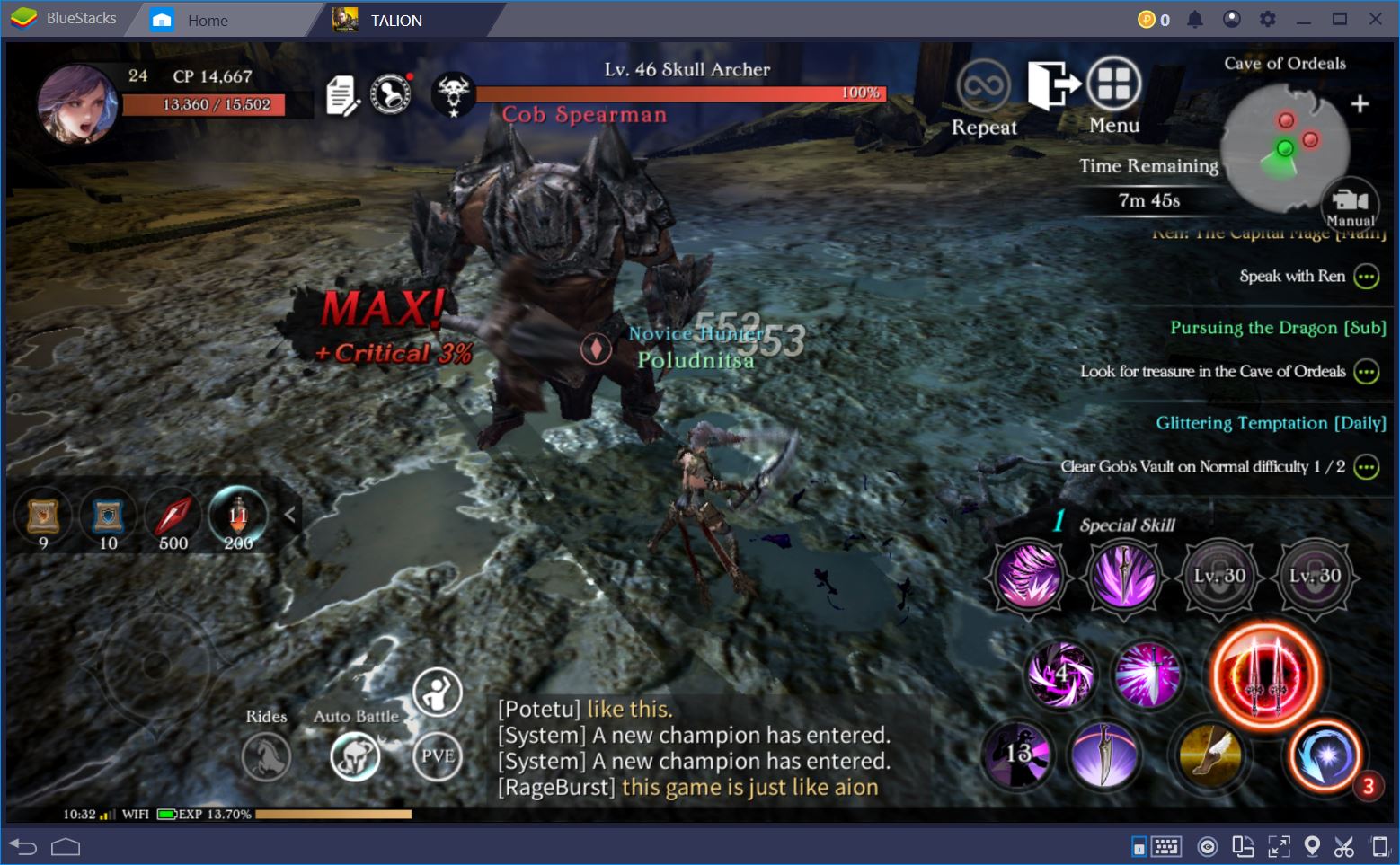 Once again, this can be a problem when you're playing on a mobile device. Just think of the fact that, in addition to moving and auto-attacking, your character can use 4 basic abilities and 4 special abilities, jump, dodge, mount, activate combat items, and more. That's a lot of buttons for a relatively tiny screen.
Once you install Talion on BlueStacks, you can use the Keymapping Tool to set up your UI like in the PC MMORPGs of yore. Just check out our configuration below.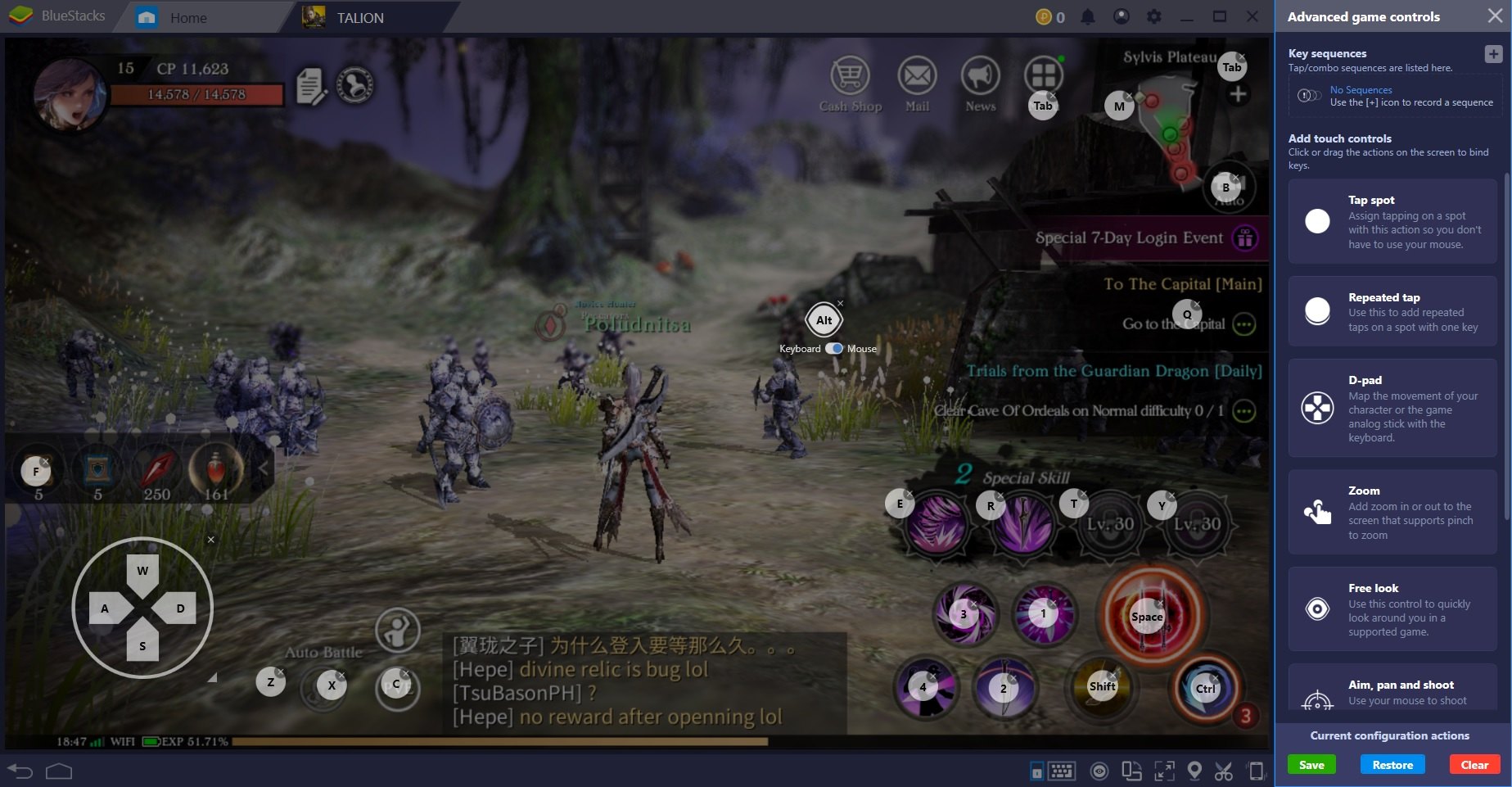 We used the D-Pad to be able to move our character with the A,W,S,D combination of keys, we distributed our basic abilities across numbers 1 through 4, and we assigned our special abilities to the nearby E, R, T, Y. We activated auto-attacks by tapping the Space-bar and we could easily chain attacks in lengthy combos by keeping the Space-bar pressed down.
We added a number of utility shortcuts too. For instance, we used F to consume combat items, X to mount, Shift to jump, and Ctrl to dodge. Tab opened the general menu in our initial setup, while M opened the map, and Q brought up our quest log. Pretty neat, right?
If you run Talion on BlueStacks, you can use the same configuration or you can easily switch between shortcuts and assign your own keys. One thing is for sure, though – you will have a significant advantage when playing against opponents who use mobile devices.
Automate the Toughest PvE Content with the BlueStacks Combo Key
Talion focuses a lot on its PvP features, but before you can do well against other players, you have to develop your own character. Most of this will happen in PvE encounters that can be easily farmed on autoplay. However, there will be some instances that will test your hero more than others. For these, you'll have to take charge, calculate your use of abilities, and actually employ the dodge button.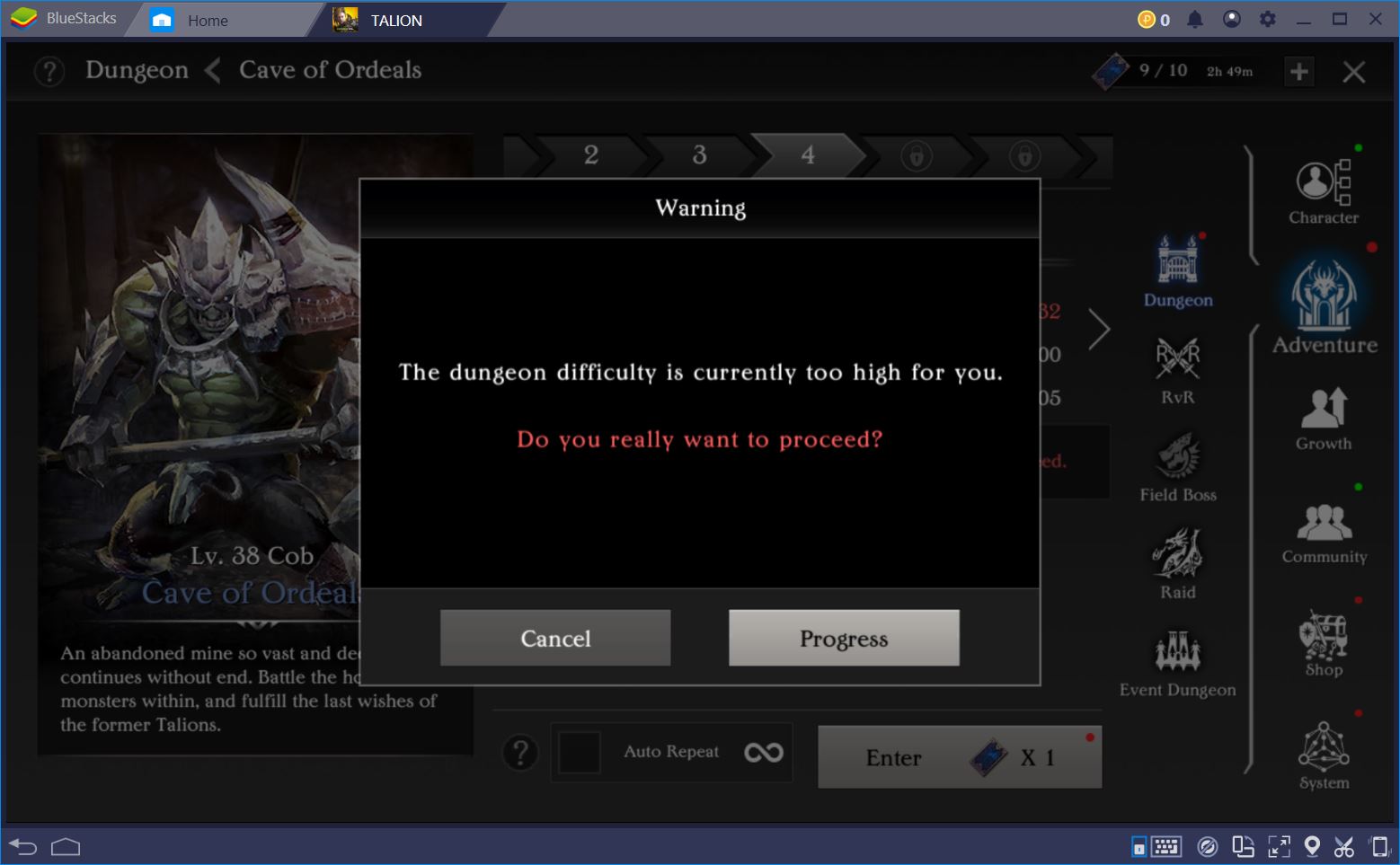 Take Cave of Ordeal instances, for example. These grant a fair amount of XP and drop useful materials that can be used to upgrade your special skills. The higher the difficulty of the instance the better the rewards, but your character won't be able to best the mobs on autoplay if your CP is not already above the dungeon minimum. You, on the other hand, might be able to get the job done. It won't be easy, but it is possible to beat higher level/CP dungeons if you play your abilities right.
When you do get a perfect run, why let such a performance go to waste? With the BlueStacks Combo Key, you can record any series of actions and play them on a loop for as long as you want to farm a particular instance. Just access the Advanced Settings option on the BlueStacks window and start recording for a Combo Key prior to entering the dungeon. Then, complete the run with a perfect score, stop the recording, assign it to a key, and voila! The next time you want to ace that particular instance, all you have to do is press one shortcut.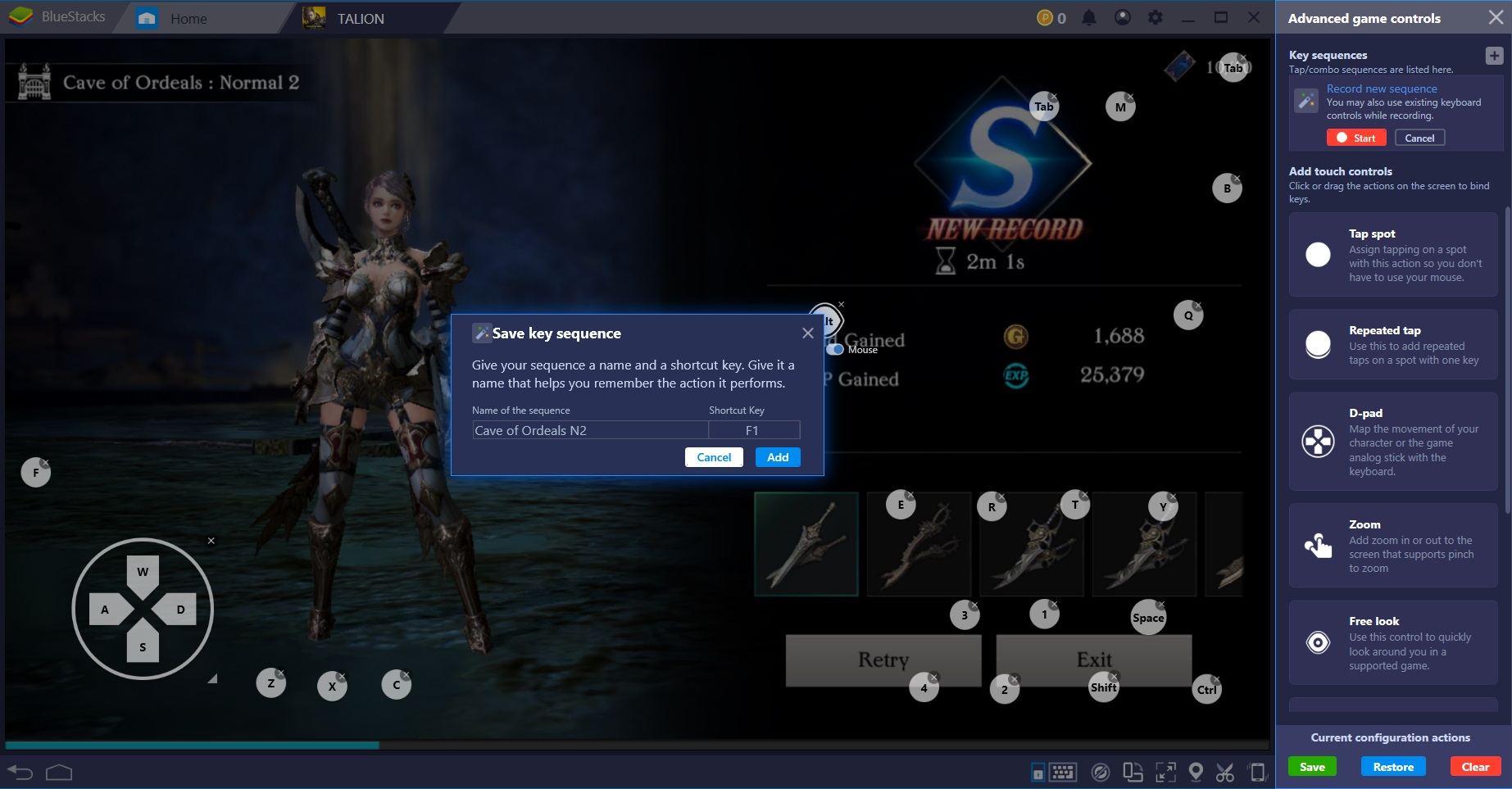 From amazing graphics to seamless RvR battles, a convenient UI, and an easy way to farm the most difficult PvE content, BlueStacks can make your experience with Talion significantly better. Don't believe us? Have a go at it yourself!