Game Guides
How to Rapidly Grow Your Colony In The Ants: Underground Kingdom with Our BlueStacks Tools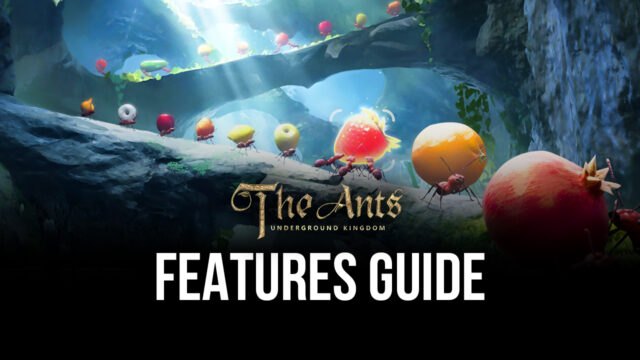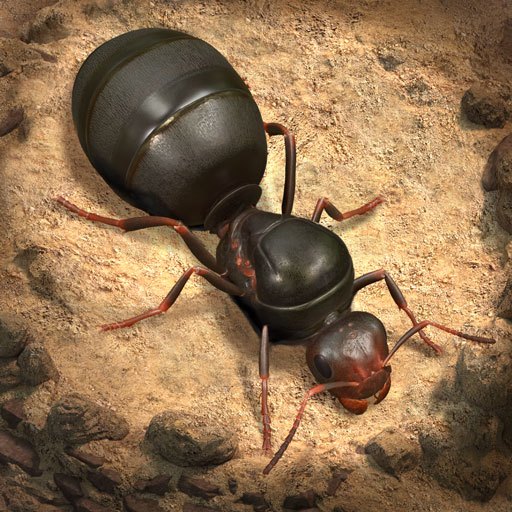 The Ants: Underground Kingdom is a fun conquest and strategy game in which you can create and develop your very own ant colony. This is basically the closest you'll ever be to having a terrarium, without actually going through all the trouble to buy and set one up in your home, with the added benefit of being actually able to interact and give orders to your ants, as well as direct the growth of your colony.
This title is an interesting twist on the conquest game formula. And though it doesn't do much to innovate upon it, its concept and presentation are enough to warrant taking a look, at least if you're a fan of ants and enjoy this genre.
Nevertheless, the absolute best way to enjoy this title is, without a doubt, by playing The Ants: Underground Kingdom on PC with BlueStacks since our Android app player not only lets you enjoy the game on your computer but also gives you access to several useful tools and features to enhance your experience.
With that being said, let's check out a few ways in which you can improve your experience in The Ants: Underground Kingdom with BlueStacks.
Streamline Menu Navigation With Ease
If conquest games like The Ants: Underground Kingdom are known for something, it's for their menu-intensive gameplay, often revolving around a variety of screens and panels to issue building commands, marches, upgrades, and technology research projects. In other words, everything that you do in these games is performed via a dedicated menu, by clicking on the corresponding buildings or units.
For this reason, the BlueStacks Keymapping Tool can come in handy for this game, since it lets you create customizable control schemes through which you can navigate through most of this game's many different menus simply via using keyboard shortcuts. In this manner, instead of manually clicking all over the screen to bring up different panels, you can just press the corresponding buttons on your keyboard, and significantly streamline your controls in this game.
To access the Keymapping Tool, simply press Ctrl + shift + A while in-game. This screen is the advanced editor, through which you can view your current bindings, as well as modify them or altogether add news ones by dragging them from the rightmost panel of the editor. You can customize your controls as much as you like, just remember to click on "Save changes" once you're done to implement your new settings.
Monitor and Inspect Your Colony Via Edge Scrolling
If you're going to be using the Keymapping Tool, there's one aspect in particular that you definitely should know about, especially for playing The Ants: Underground Kingdom, the Edge Scroll feature.
As is the case with many different conquest games out there, your base in this game will become increasingly larger as you dig more tunnels, build new facilities, and uncover massive chambers hidden deep underground. In this case, you will need to constantly scroll your camera back and forth across your base in order to view all your facilities and monitor all the important developments in your colony. And while scrolling and panning are as easy as clicking and dragging on the screen, you can simplify it even further through the Edge Scroll feature of the Keymapping Tool.
This useful feature simply lets you scroll your camera by placing your cursor on the edges of the screen, like in a typical PC RTS game. This will, in turn, make it much more intuitive to scroll and navigate through your growing colony. And to enable it, all you need to do is drag the "Edge Scroll" function from the rightmost panel of the advanced editor and place it anywhere on the screen. After you save your changes, you'll be able to start moving your camera with edge scrolling.
For best results, we recommend either playing in full screen by pressing F11, or by locking your mouse cursor to the BlueStacks window, which you can toggle by pressing Ctrl + Shift + F8.
Develop Multiple Colonies Simultaneously
It's a well-known fact that for ants at least, strength comes from the union. This applies even in real life as some ants even go as far as sacrificing themselves for the good of their colonies and kin. Now, there's nothing so dramatic in The Ants: Underground Kingdom, but the former still applies regardless. Specifically, the strength of your colony and your forces, in general, depend heavily on your numbers—the more ants in your army, the stronger enemies you'll be able to fight.
However, when it comes to growing your power in The Ants: Underground Kingdom, your growth is significantly limited by the capacity of your hatcheries. In other words, no matter how committed and diligent you are in this game, you can never produce more than what your buildings allow. Because of this, a good idea is always to find like-minded players and establish alliances with them, which will let you collaborate in various affairs such as trading, combat, and the defense of your territories.
However, this collaboration comes with an important caveat: You always depend on other players for assistance. In other words, whenever they're not available, such as when they're offline, you're stuck by yourself and will be completely exposed to your enemies.
Luckily, if you play The Ants on PC with BlueStacks, you can use the Instance Manager feature to create several iterations of the BlueStacks clients, and use them to access the game with different accounts in each. In this manner, you can create multiple colonies, establish an alliance with each of them, and turn into a one-person army. And the best part is that you'll never have to rely on anyone either for attacking or defending your colonies.
Another awesome thing you can do with multiple instances is used one or two of your colonies as "farm" accounts, and use these to funnel resources onto your main colonies, speeding up their development by essentially having access to more resources than they regularly would have by themselves.
With the Instance Manager and the other tools that BlueStacks has to offer, you'll be well on your way to dominating the world with your army of ants!