Game Guides
Best Team for Red Book Farming in The Seven Deadly Sins: Grand Cross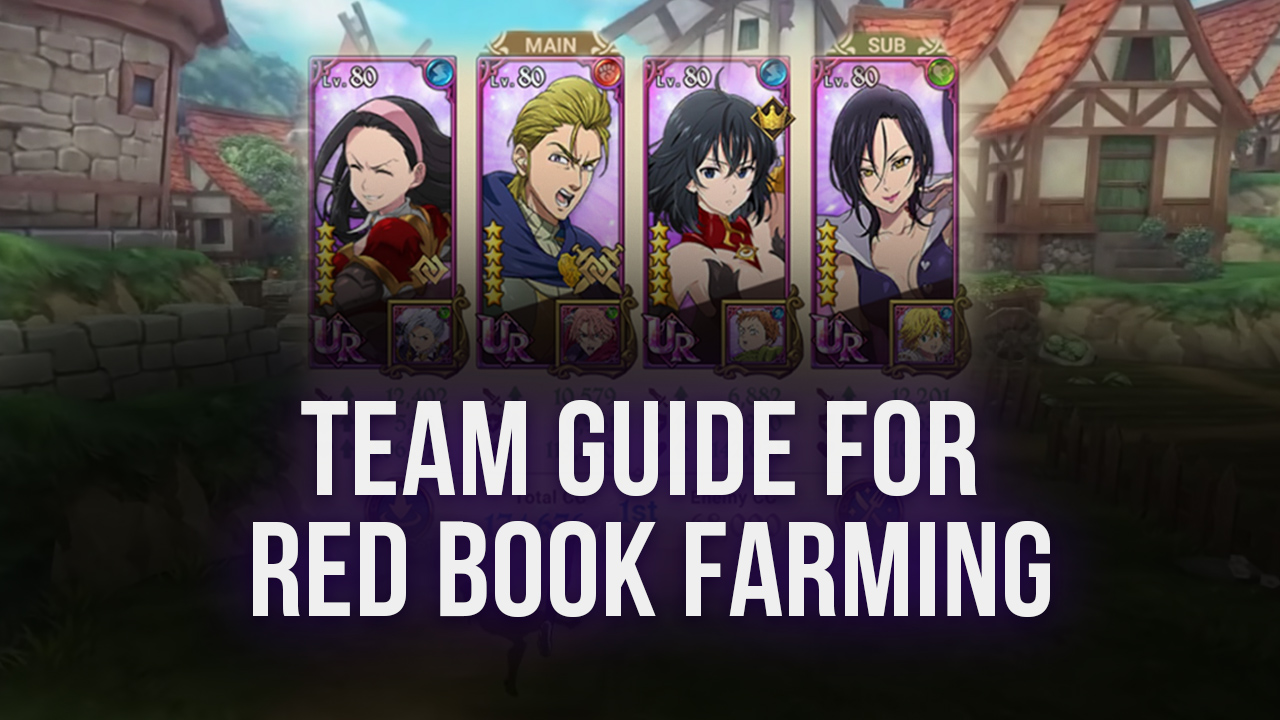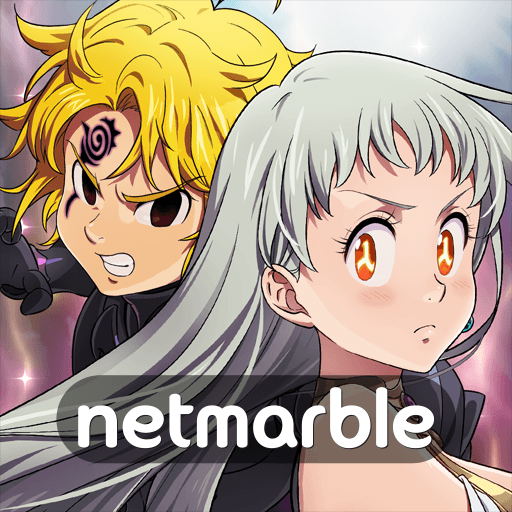 In, The Seven Deadly Sins: Grand Cross, gold is one the easiest found and most used currency in the game. You require gold to upgrade and awaken heroes and equipment and everything else that you can think of. You can acquire gold by selling chests at shops, selling some excess items in your inventory that you don't need, or simply by farming stages. However, there is one method that gives you a lot of gold and that is 'Red Book Farming'.
Just go to the top level of evolution dungeon (red) in Fort Solgress Dungeon, put the run on auto and just let your team farm red books all day long.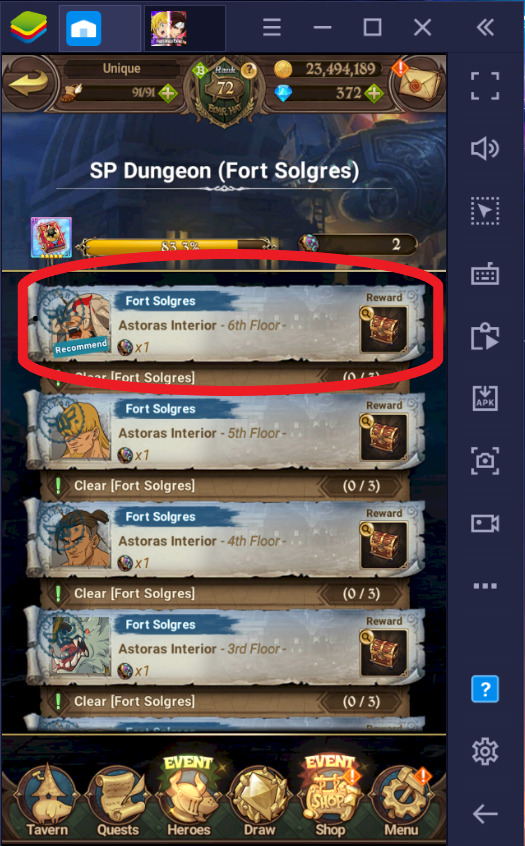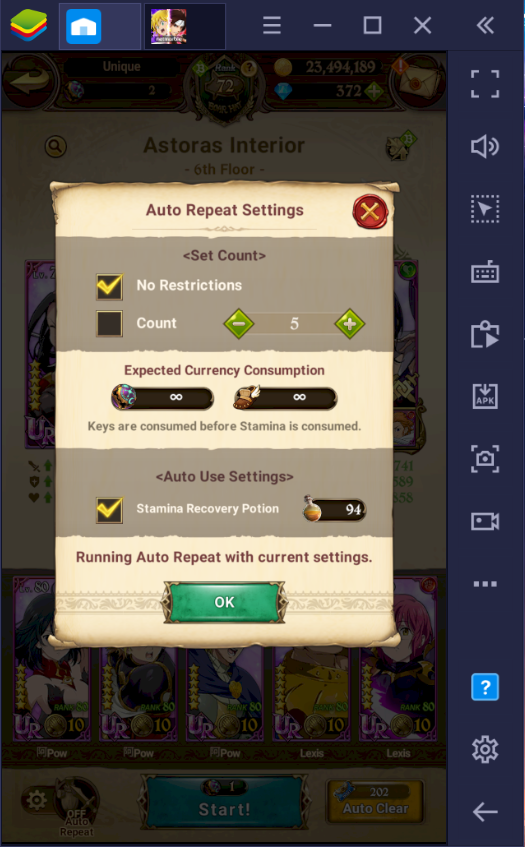 Best Team
The best team to farm red books efficiently is SR Guila (Speed), SSR Howzer (Strength), SSR Gowther (Strength), SSR Merlin (HP) [sub]. Make sure that your team is assigned specifically in this order, otherwise it won't work well.
Note: Your Guila attack should be around 11,000 for this team to work properly.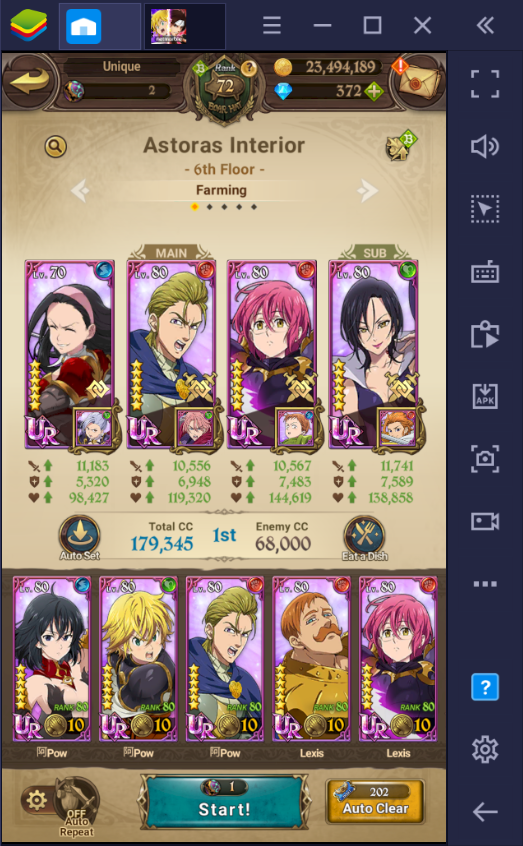 So How Does This Work?
Blue SR Guila passive gives her one additional orb at the start of the next turn if the hero doesn't take damage. With the help of this 98% of the time, Guila will have her ultimate move ready at the start of the final phase. After that Guila will just one shot the entire team with her ultimate resulting in the fastest run of collecting red books. Along with this, Howzer passive gives 8% increase in base stats to all human heroes in the team and Gowther passive gives 10% increase in base stats to allies if the hero doesn't take damage. So, at the start of turn 3, the team will have a 38% boost (30% from Gowther and 8% from Howzer) which will help in clearing the stage. The reason green SSR Merlin is in the substitute block is because her passive gives one additional ultimate move orb to all allies. This helps Guila reach her ultimate move at the start of the final phase.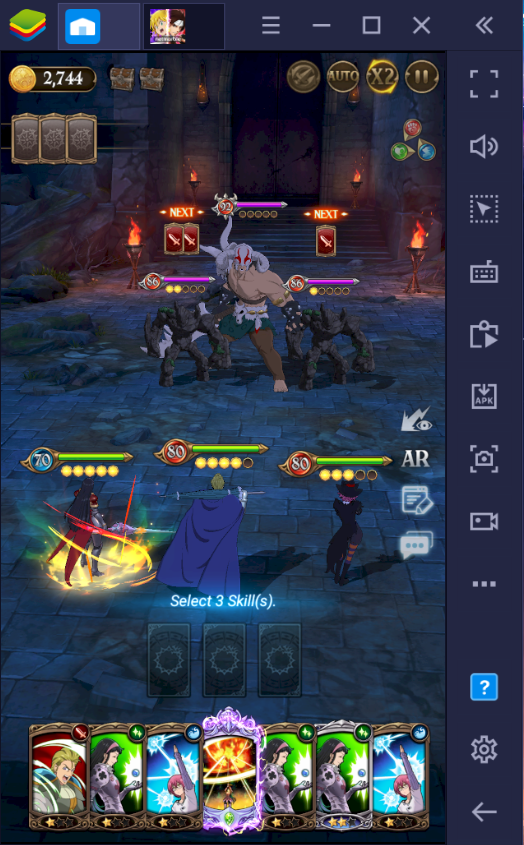 This is how it looks like in the final phase.
Just let it farm all day or overnight and after you have farmed a lot just sell all the red books stack except for one x99 stack of each start book.
Key Points to Remember
Have at least 20 free space in your storage so that your auto farm doesn't get interrupted by full storage.
Have at least 100+ stamina pots so that you can farm efficiently.
Make sure the team is in the right order.
Have Guila ultimate level 6/6 and attack around 11,000.
Farm only when Fort Solgres Dungeon half-stamina event is going on.
Alternate Team
For some reason if you don't have any of the heroes mentioned above or can't use them here is an alternate team that you could use.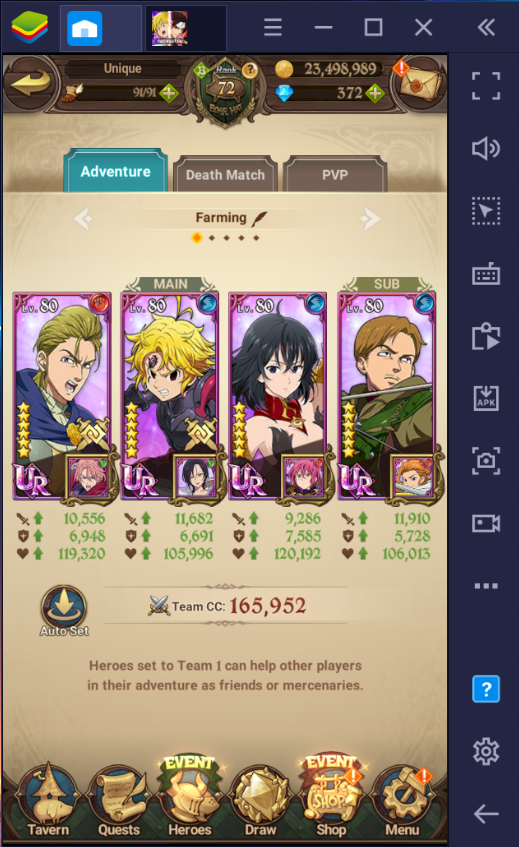 SSR Howzer (Strength), SSR Demon Meliodas (Speed), SSR Lillia (Speed), and SR Weinheidt (Speed) in the sub-slot. This team is slightly RNG dependent as you need BDM pierce card in every turn to finish the battle quickly, still, you'll be able to clear it within 5 turns with this team. So, it's slightly slower than the previous one but it still works.
To avoid overheating of your phone due to overnight farming, it is best to use a PC for Red Book Farming. Download The Seven Deadly Sins: Grand Cross on PC with BlueStacks and know the basic details of the game here.