Game Guides
Time Raiders on PC – How To Optimize Your Experience by Using Our BlueStacks Tools and Features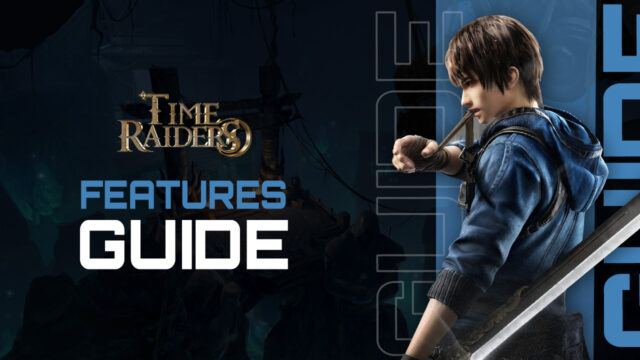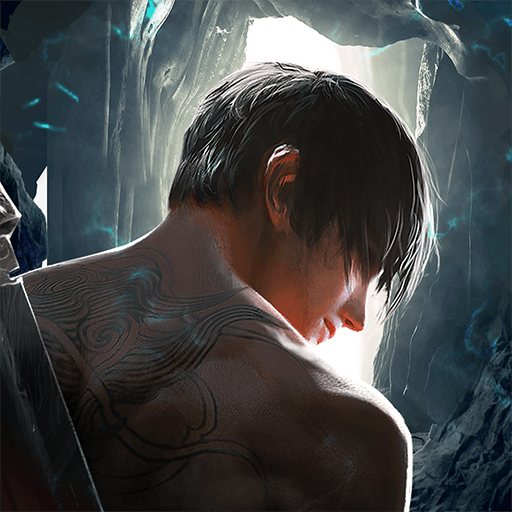 The new Time Raiders is out for everyone to download and enjoy on their mobiles. Nevertheless, those who are looking for the best experience will definitely want to play Time Raiders on PC with BlueStacks, as our Android app player can give you the best performance and frame rate, while also letting you play on your large computer monitor, Not only that, but BlueStacks is also loaded with tons of different tools and features through which you can enhance your gameplay even further.
In this article, we'll be talking about some of the best BlueStacks tools for enhancing your experience with Time Raiders on PC, as well as how to configure and use them correctly.
How to Get the Best Graphics and Performance
If you're going to be playing on superior PC hardware using our awesome Android app player, you might as well go all the way and optimize your experience by playing with the best frame rate and graphics. Luckily, when it comes to performance, BlueStacks is better than even the fastest and most advanced mobile devices on the market, and the best part is that you won't have to deal with any issues inherent to the mobile platform, such as overheating, rapid battery drainage, and accelerated wear and tear, to name a few.
Since your PC hardware is often superior to that of your phone, and BlueStacks is the fastest Android app player in the market, you can get the best experience, with relatively accessible hardware. Otherwise, you would need to acquire a flagship phone in order to merely get decent performance. However, if you want to get the absolute best experience when playing Time Raiders on PC with BlueStacks, then you might need to perform a few adjustments both in-game, as well as in your emulator settings.
Here's a step-by-step breakdown on how to proceed:
Launch BlueStacks and go to the settings menu by clicking on the hamburger icon on the top right. Navigate to the "Performance" section.
Set your emulator to use 4 CPU cores, 4 GB of RAM, and the Performance mode to "High performance". Finish by setting your FPS to 60 using the slider below, and click on "Save changes" to finish.
Launch Time Raiders and go to the in-game settings by clicking on the hamburger icon on the top right, and then on "settings"
In the "Graphics" section, you can set your preset to "Ultra" to maximize your graphical effects and frame rate.
With these simple steps, you can get both the best visuals, as well as the smoothest frame rate when playing Time Raiders on PC. However, if your PC is a bit on the lower end of the hardware spectrum, you can play around with the in-game settings a bit by choosing the "Custom" preset, which will give you access to all the individual graphical parameters. In this sense, you can play around with these settings in order to get the performance you desire, without sacrificing too much visual fidelity.
Optimizing Your Controls and Gameplay
When it comes to mobile MMORPGs like Time Raiders, combat can often get quite hectic and intense, especially when you're up against multiple enemies or tough bosses. It's in these occasions when the controls—or lack thereof—of any given game can stand out. However, when it comes to mobile games, players often have to rely solely on touchscreen controls to play, which can leave a lot to be desired in terms of comfort and precision. Luckily, if you play on BlueStacks, you can find the best controls by using the Keymapping Tool, a feature that lets you create customizable control schemes using your mouse and keyboard.
To access the Keymapping Tool, you must first launch Time Raiders, and then press Ctrl + Shift + A while in-game. This command will open the Advanced Editor, a screen where you can view your current bindings and controls. You can modify these controls by clicking on them, followed by pressing the new button you wish to replace them with. Additionally, you can remove these controls by clicking on the X next to their icons, or move them by dragging them around the screen. Finally, you can also add new functions by dragging and dropping them from the rightmost panel to where you need them on the screen.
The Keymapping Tool gives you complete liberty to enjoy your favorite games using the best controls. Just remember to click on "Save changes" on the bottom right after you finish tweaking your settings, in order to implement and save your changes.
Try Multiple Classes at the Same Time
One of the particularities of MMORPGs like Time Raiders is that it can be quite difficult to settle on just one class, especially if they're all fun to play like in this game. And while there will always be one best Time Raiders class for your play style, we can't blame you if you want to play with all of them equally. Luckily, BlueStacks can help you in this situation through its Instance Manager, which lets you create multiple instances of our Android app player, and access the same game on multiple accounts at the same time.
To use the Instance Manager, you only need to press Ctrl + Shift + 8, which will bring up the instance panel where you can view, run, close, or edit any of your created instances. Additionally, you can click on the "+ Instance" button and follow the instructions on-screen to create as many extra instances as you need, keeping in mind that, for every new instance that you're running, you will need additional CPU and RAM to sustain it.
Once all your instances are up and running, all you need to do is download and install Time Raiders on each, and you'll be able to play your game on several accounts at the same time. As such, you can get a feel for all the different classes, without having to swap and alternate between characters and accounts, which you'd have to do if you were playing on just one instance, or on your phone.