Game Guides
Tower of Fantasy – Tips for Early Game Progression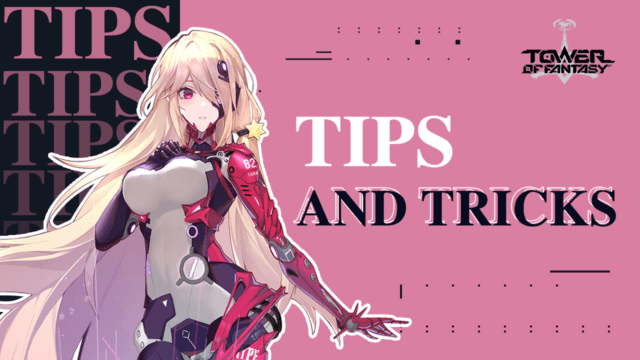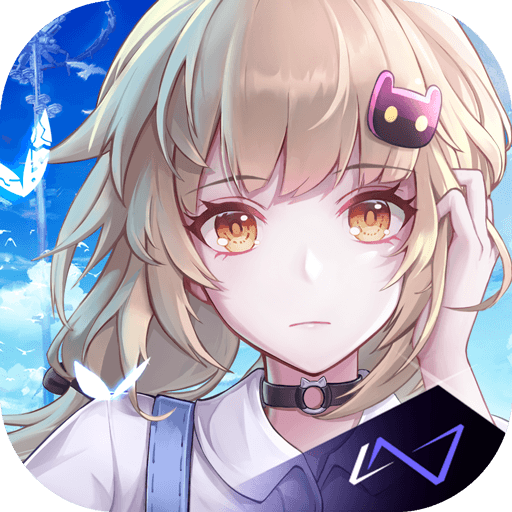 The newest MMORPG on the block, Tower of Fantasy is making quite the noise among the community of MMO lovers as the game seems to be a direct rival to the likes of Genshin Impact and Ni no kuni: Cross Worlds. With such high expectations set, Tower of Fantasy is ready to trample its competition. The HOTTA Studio developed and published a title recently launched globally for all regions on 10th August 2022. Just over 5 days later, the game already boasts over 2 million downloads combined. Tower of Fantasy is available as a free-to-play title on both the Google Play Store and iOS App Store. Set in a post-apocalyptic setting, Tower of Fantasy follows a dystopian anime-stylized graphical art style with mesmerizing particle effects to give players a look and feel of being in a sci-fi world.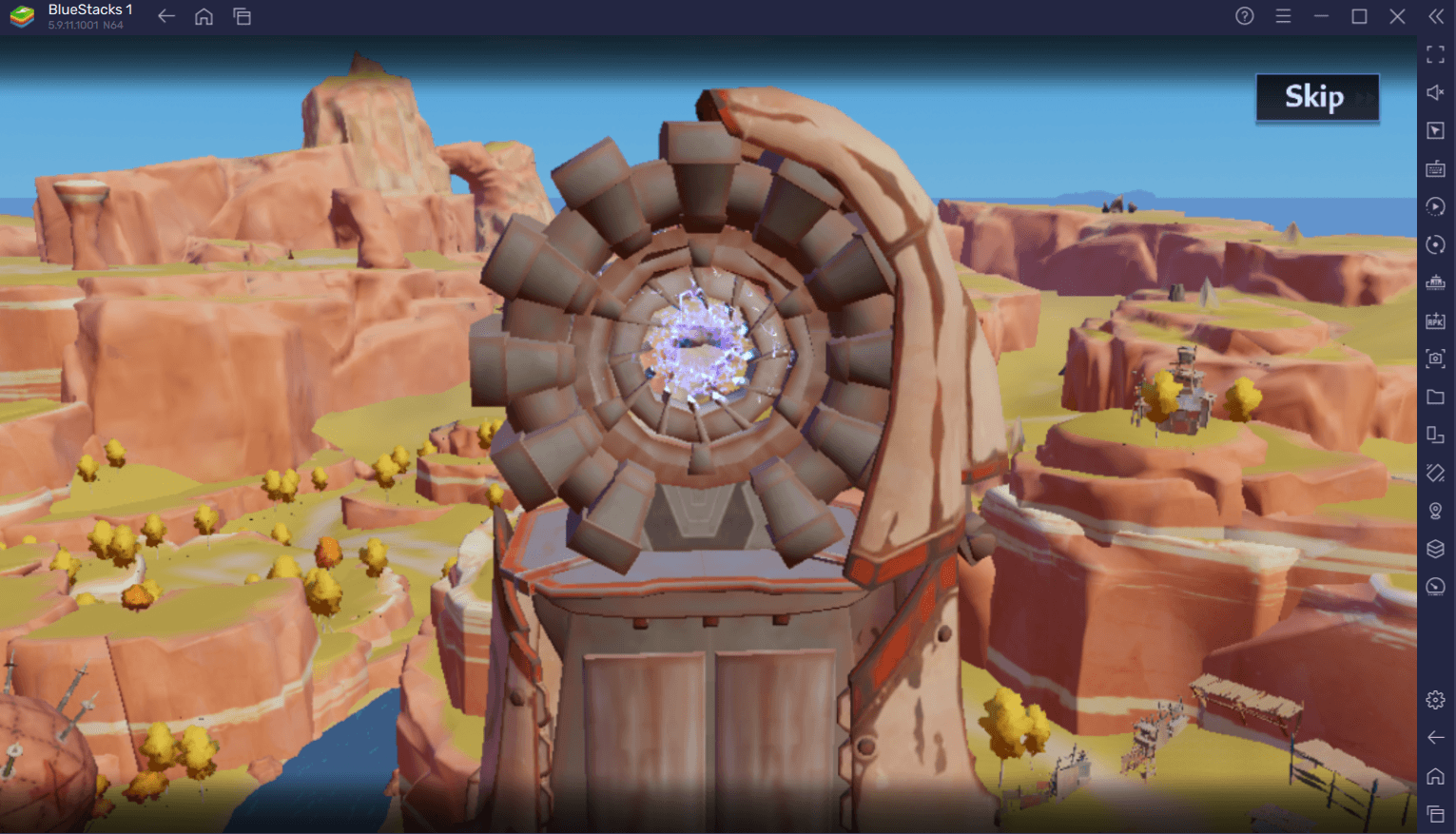 Set in a fantasy sci-fi land of Aida, humans do not have any contact with Earth after they left it in search of a better planet with more resources. The reason for this was the dwindling resources present in the environment of Earth as humans have consistently depleted the natural resources over the years. During the search, one such planet called Aida was discovered to be habitable due to the presence of an element called Omnium. This element is present everywhere around Aida due to the comet "Mara". To redeem more Omnium, humans' greed makes them to invade Mara and reap more Omnium resources. With such a high quantity of Omnium, a natural disaster was triggered wrecking humanity completely. Mutations to humans were also seen and these mutants were called Aberrants. To combat the aberrants, special forces were created and weapons induced with Omnium were presented to the soldiers. Our characters are such soldiers that are at the fighting front. Players can experience thrilling battles with rich animated sequences to give players a great hack 'n' slash combat experience.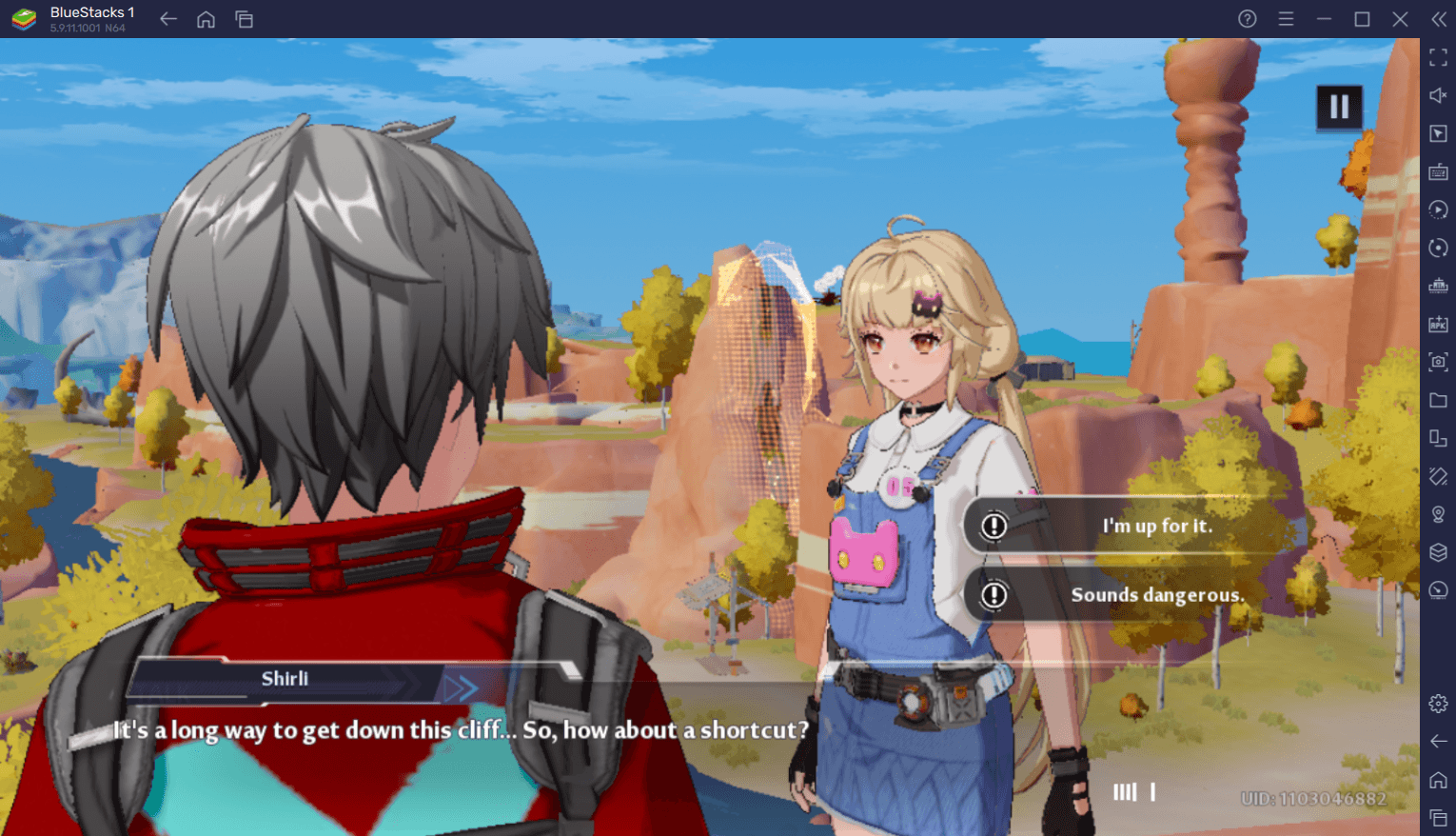 Tower of Fantasy is a large-scale MMORPG where multiple players can interact with each other and play together. After all, the best genre for multiplayer lovers is MMORPG (Massively Multiplayer Role-Playing Game). This multiplayer functionality is also what makes it different from its rivals like Genshin Impact which is a single-player RPG. The game takes pride in its rich and lush biomes that are fun to travel to and explore. As Tower of Fantasy is still a new game, many players might be confused about how to make efficient progress. Players can refer to the starter guide for Tower of Fantasy for knowledge regarding the basics of the game.
Tips and Tricks for Tower of Fantasy
In this article, we will be listing some of our personally observed tips and tricks for new players to help them make faster and more efficient progression. One of the best ways to play the game is to explore it by yourself as it also takes away from the experience if you understand everything. Hence, these tips are spoiler-free and are only mentioned for the help of players who do not have the time and energy to understand everything about the game, especially when they are starting out. This is by no means a rigid guide that needs to be thoroughly followed. Here are some of the tips and tricks for Tower of Fantasy: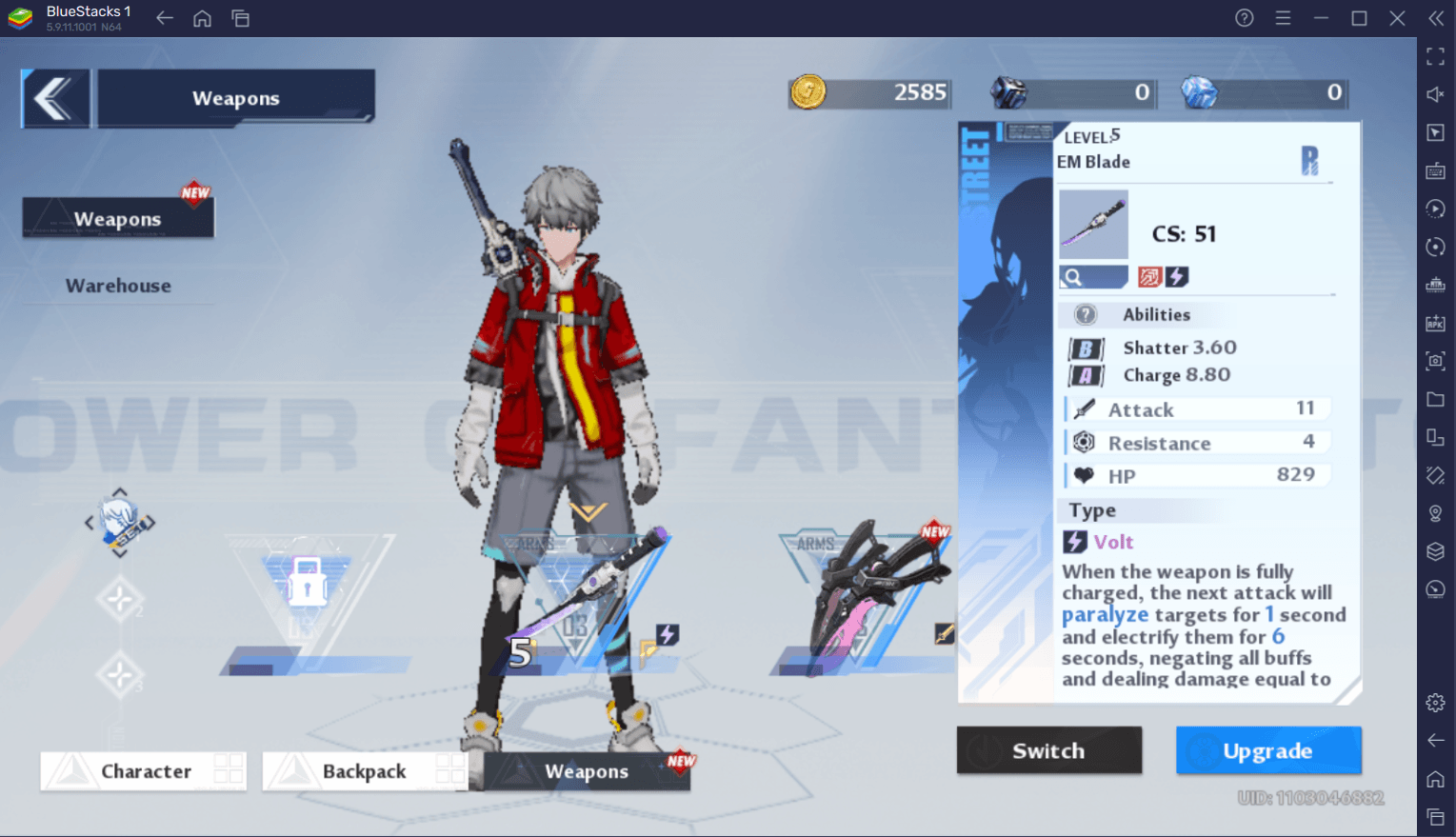 Tip #1: Choose your Gender and Character Customization Wisely
This is not going to be exactly a traditional tip or trick but more of general information that we observed as we played the game over a course of the first 3 days. In Tower of Fantasy, players do not have much of a choice in reversing the decisions that they made at the start of the game. Contrary to traditional MMORPGs, Tower of Fantasy doesn't have a class function where players have to choose a class at the start of the game. However, the players do need to choose the gender of their character, name the character, and customize its appearance for the rest of the virtual world to see. Once all of these factors are chosen and done for, they cannot be reversed unless the player decided to completely redo the entire account by clearing data. One more thing, the server that you choose at the start of the game also cannot be changed. So, if you are highly motivated to play Tower of Fantasy with your friends, make sure to keep them updated of your current server so that you all can play together.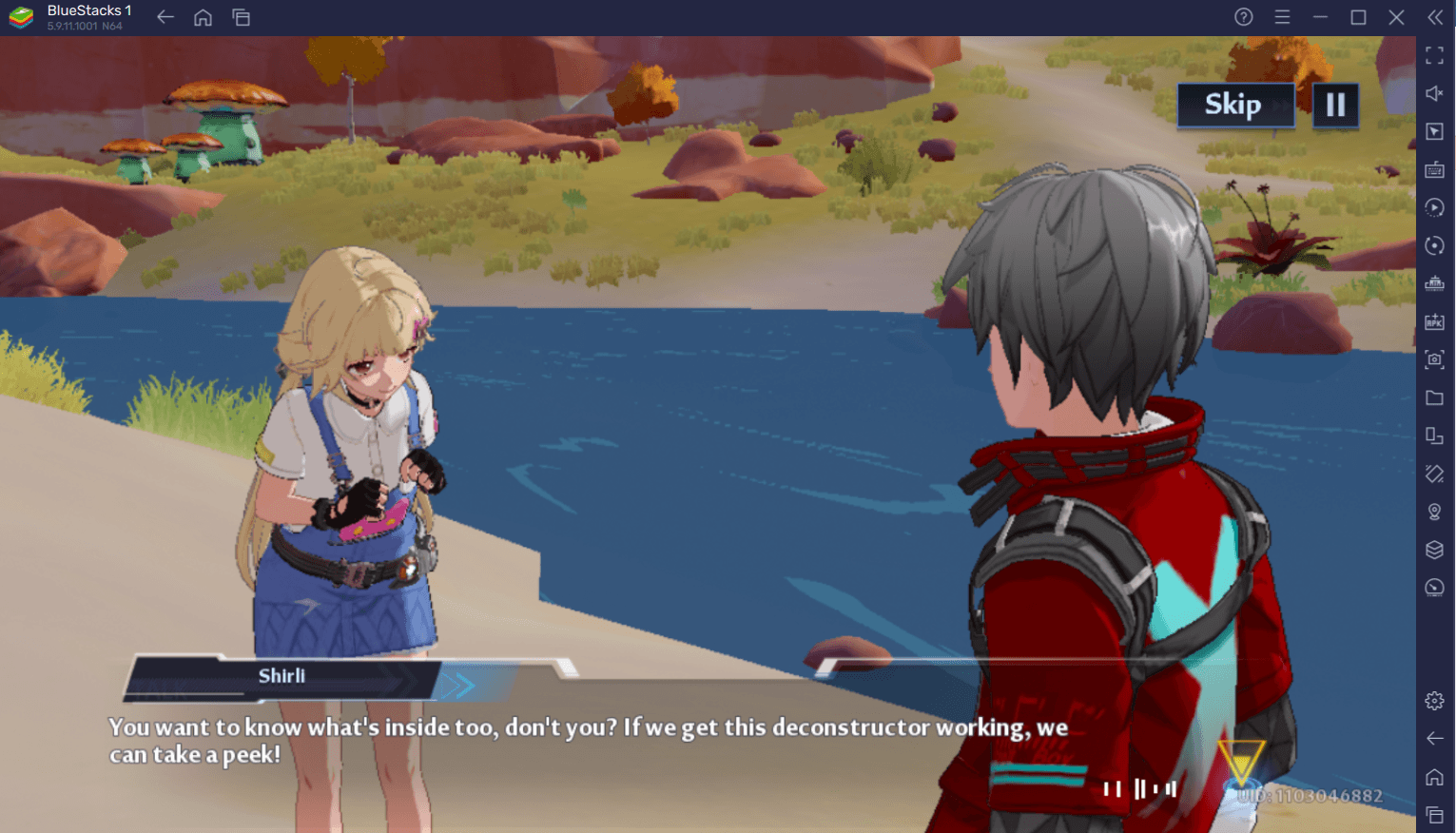 Tip #2: Do not Sit Idle and Explore the World
Tower of Fantasy is not your regular joe in the MMORPG term where players can expect to sit idle while their character automatically farms the mobs of enemies in a particular area over time. It's more among the likes of Genshin Impact where the player is heavily rewarded for exploring its lush biomes and multi-colored terrains. One of the reasons to explore is to collect the different items available in the environment as well as earn some premium currency to make summons. Players can also defeat the enemies along the way to gain experience and level up their account rank. Apart from the account rank, players can also level up their weapons through resources found in the environment or by completing the different quests. The golden rule for the explorers – If you locate something shiny as you travel, always make sure to smash it to pieces! Sitting idle is just another word for wasting your time. Hence, Tower of Fantasy might not be the best fit for lazy players.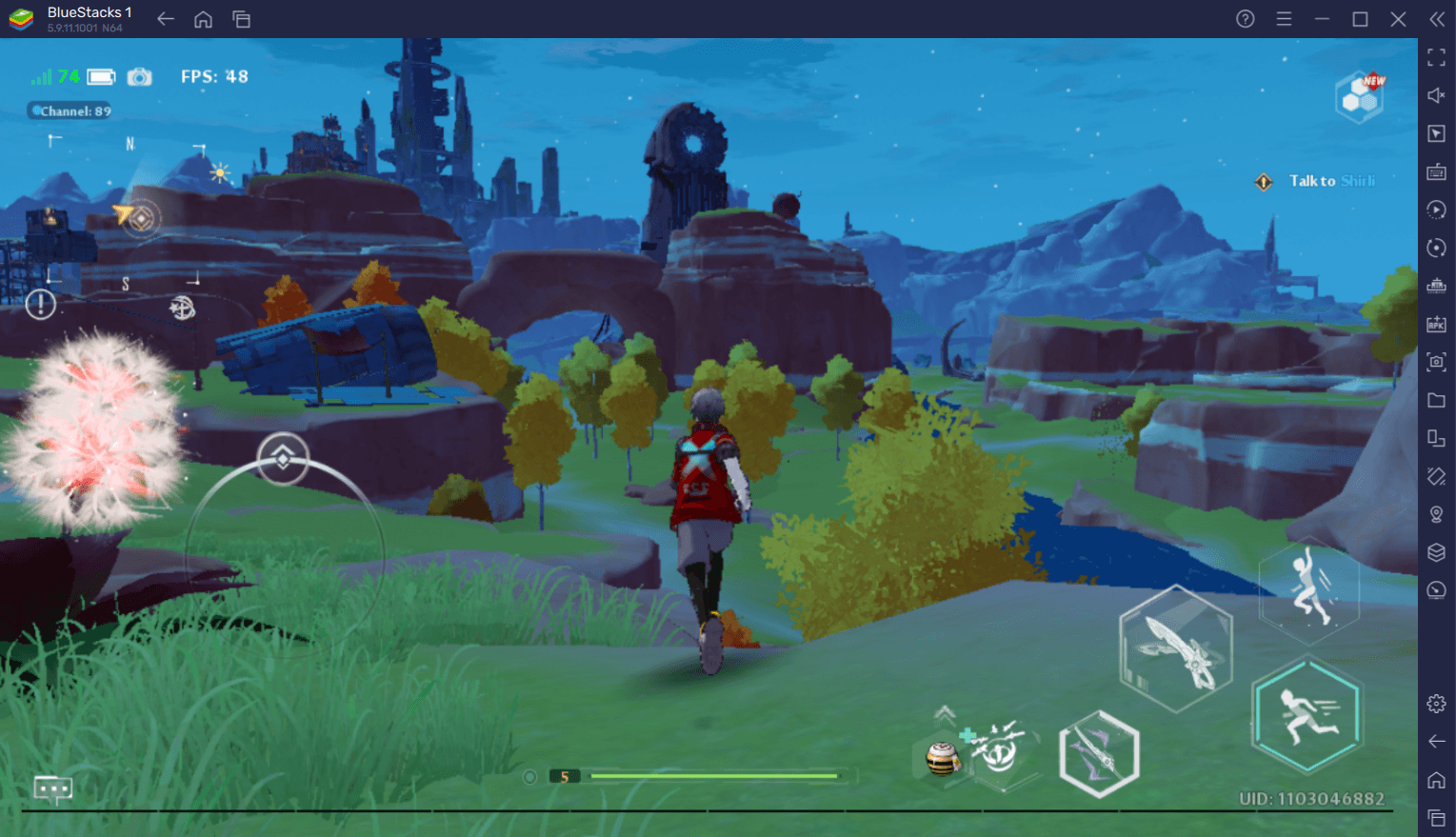 Tip #3: Fast-Forward to Unlock the Gacha System
Tower of Fantasy might just be one of those games whose tutorial seems to be just endless in terms of the number of objectives thrown at you by Shirli. Do not give up as after the tutorial is over, players will be able to unlock the best aspect of Tower of Fantasy – Heroes and the Gacha system. As many of you might know by now, Tower of Fantasy is a hero-collector game where players are required to summon them using their collected currency in the different summoning banners. The Summon system in Tower of Fantasy unlocks for all new players after they finish the tutorial and go to the Omnium Tower. In the gacha, it's recommended to re-roll for an SSR weapon to give players a better chance of competing due to the higher base stats. Players can make use of the multiple features of BlueStacks to assist in their adventure on Planet Aida. One more tip, make sure to collect the 10 Golden Beads given to all players in their in-game mailbox as pre-registration rewards. Using them in the gacha will definitely help you get your dream weapon and save time while re-rolling.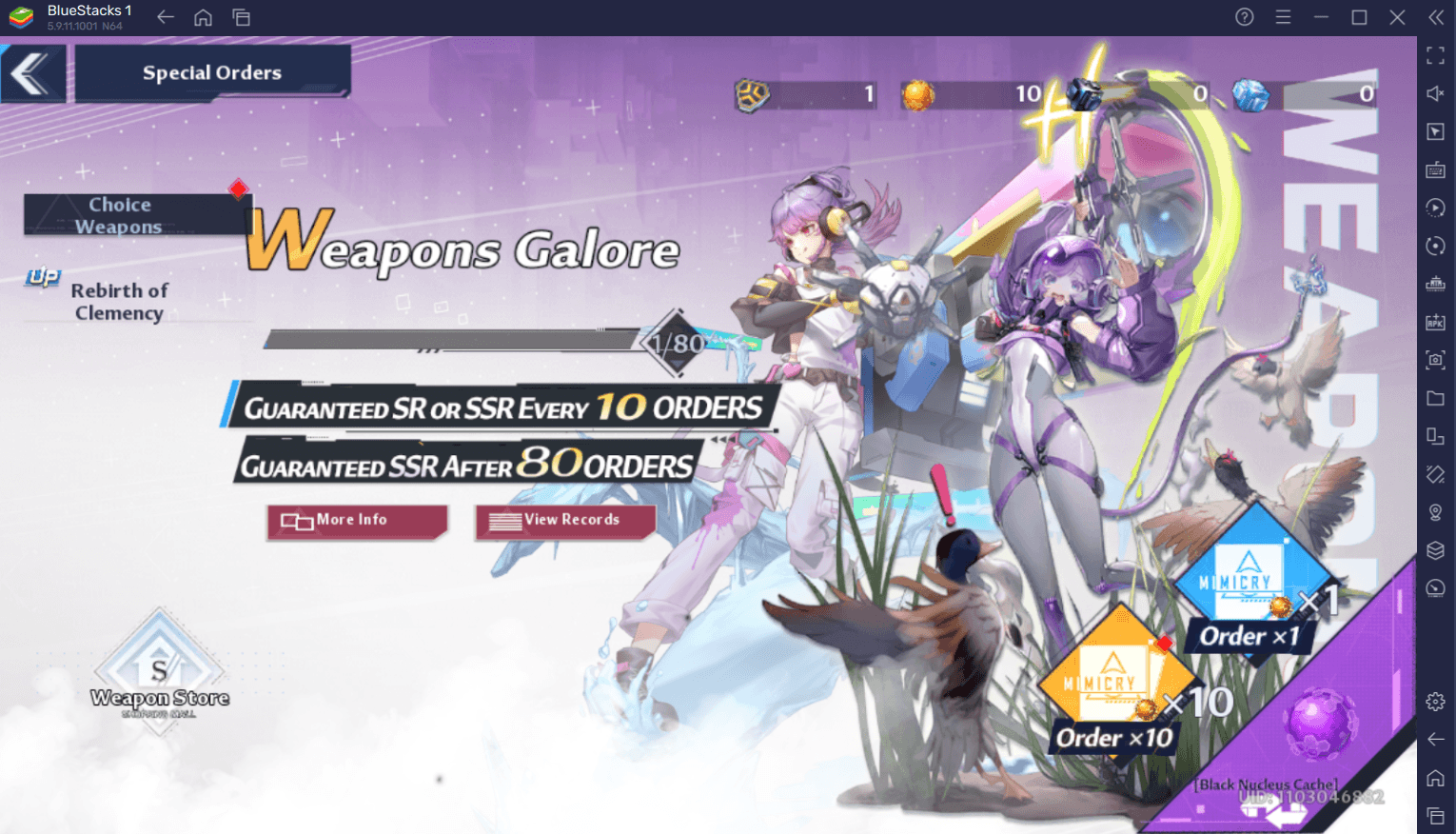 Tip #4: Main Story is Main for A Reason
Ever wondered why the main story is called main for a reason? In Tower of Fantasy, it's called as "Main" due to the number of setbacks the players will face if they do not complete them fast. Tower of Fantasy has a number of limits set for a majority of its content. Some of the limits are as follows:
Level Cap – In Tower of Fantasy, players will only be able to level up their account level to a certain level according to the number of days since their account creation. For example, on the first day, players will only be able to achieve Level 18. After this level is reached, no matter how many more quests they complete, they will not gain experience.

Time-gated Main Quests – The Main quests in Tower of Fantasy are time-gated. Yes, they are not unlimited. Players will reach a certain point where they will be locked out to explore further and complete the main quests. Hence, players need to make sure to reach that point every single day in order to maximize the pace of progression.

Locked Areas – Some of the areas in the map of Planet Aida will be greyed out and termed as locked. Only after completing the main story quest will the area unlock. Hence, to unlock more explorable areas it's important to complete the main story stages.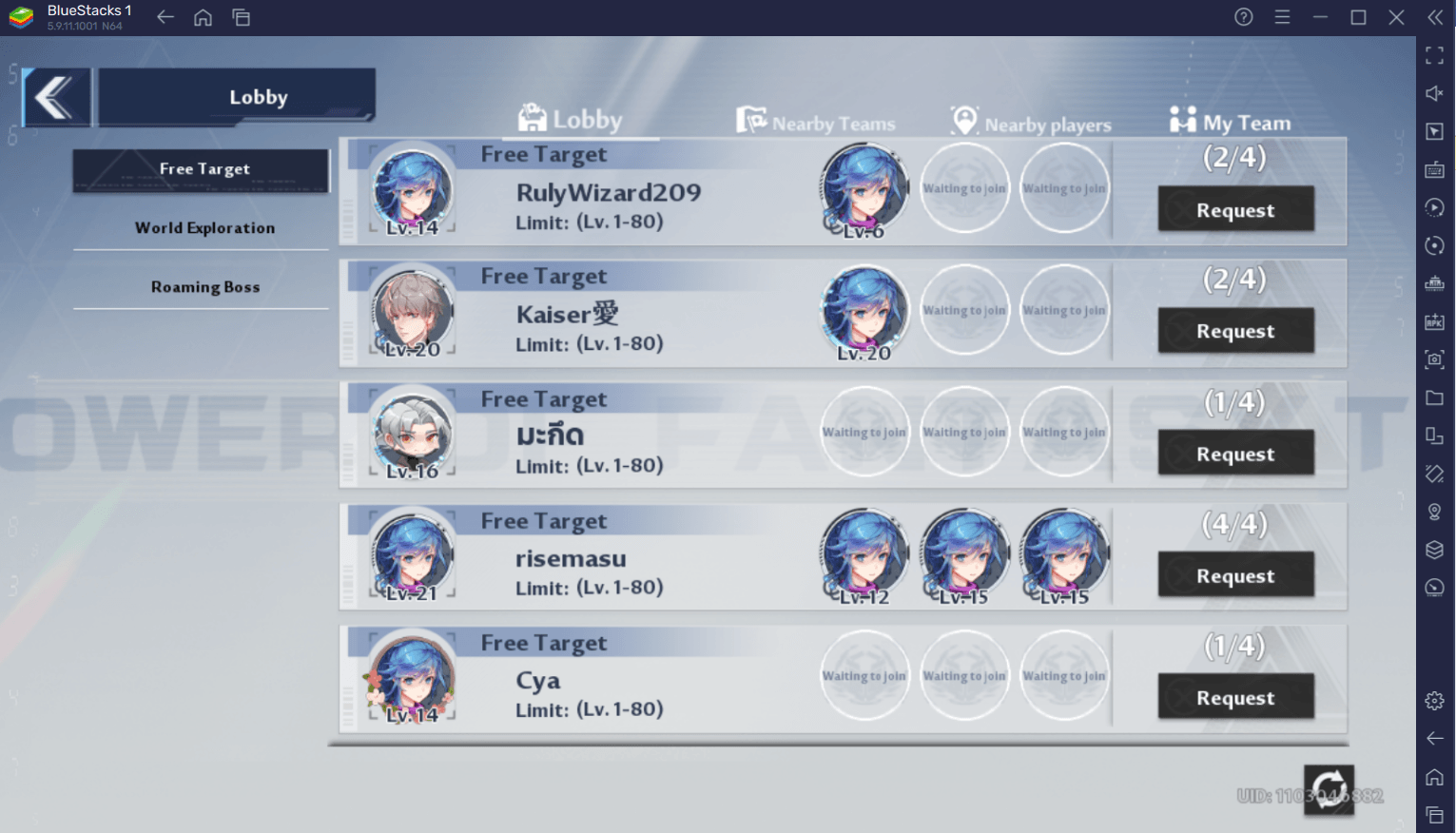 Tip #5: Complete Side Missions and Quests
Tower of Fantasy features a plethora of side quests and missions to be completed by players. These side missions are marked in blue color and are not to be confused with the yellow-colored marked main story quests. Players are recommended to farm these side story stages in order to reap the best out of the worst rewards. Not every side story will provide a generous reward but it's necessary for overall game completion. Also, once the limit for completing the main story quests is reached, players can focus on the side missions. These side missions also provide players with ample experience and currencies. Completing them is also part of the daily bounty missions and they are just some free resources for easy missions.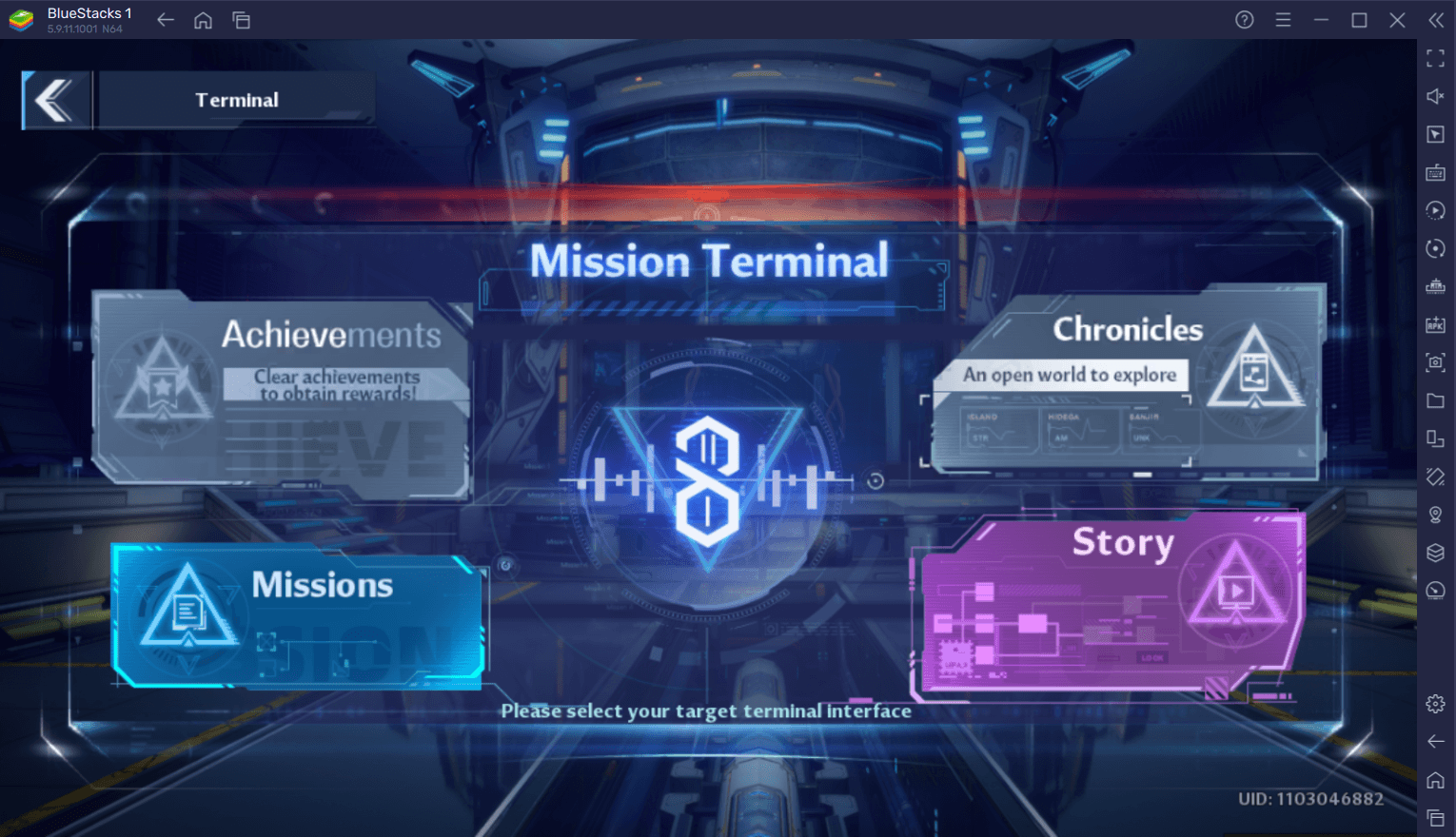 Tower of Fantasy is one of the premier games released in the year 2022. We are expecting a rich development course and consistent updates to keep the players entertained and engaged. Stay tuned for more updates and guides regarding Tower of Fantasy. BlueStacks emulator empowers you and enhances your gameplay experience while playing Tower of Fantasy on their PC using a keyboard and mouse.