Game Guides
Boost Your Performance and Accelerate Your Progress in Trial of Fate With BlueStacks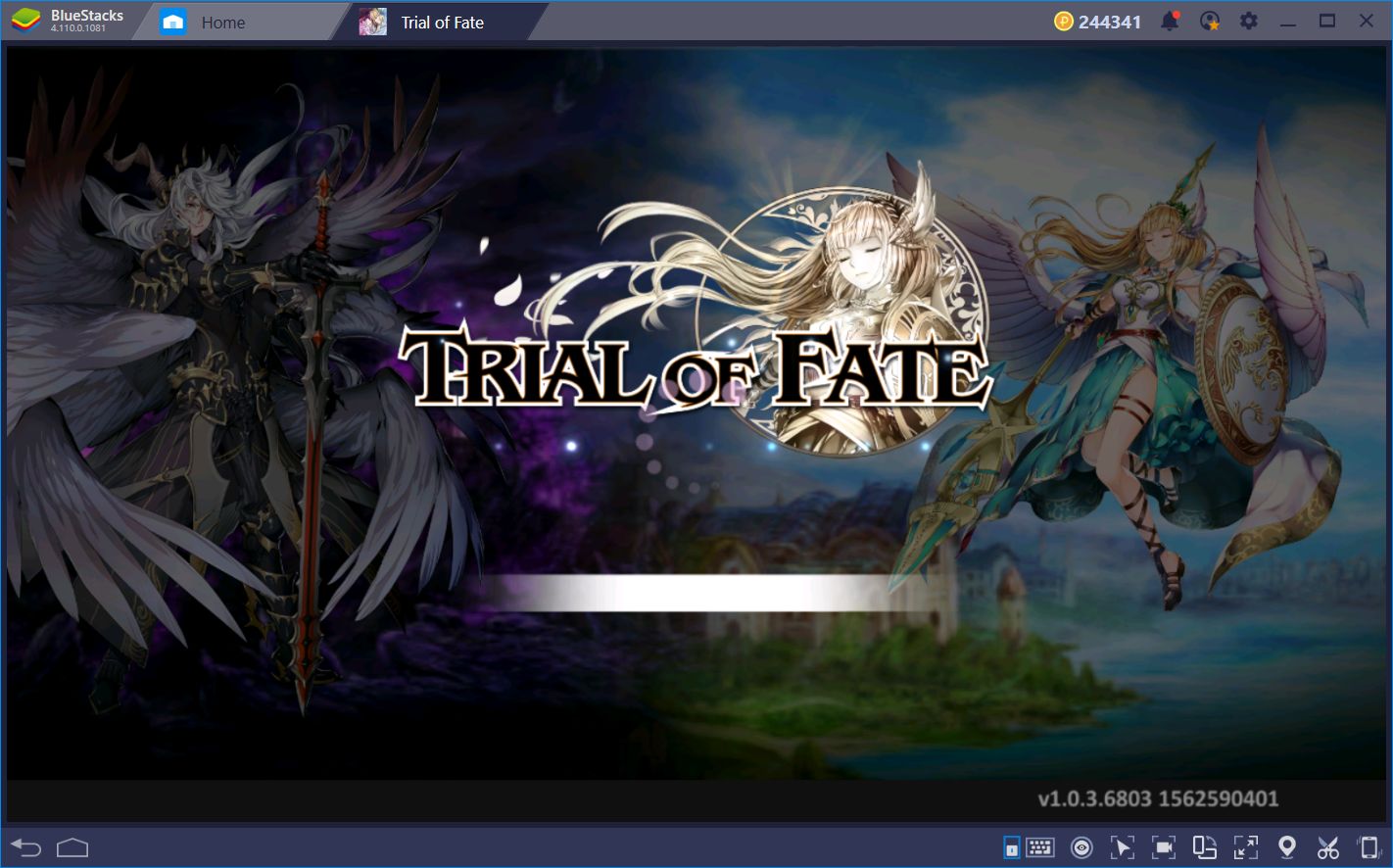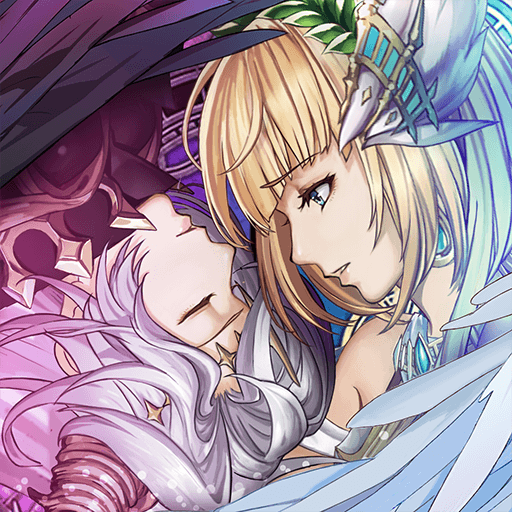 The world in Trail of Fate is full of whimsical creatures and powerful heroes all with a common goal: To face the hordes of Dynemperius and prevent Felicia from falling into the clutches of chaos. To this end, you will have to fulfill your fate as the one chosen by The Great One and become the powerful commander that you're meant to be.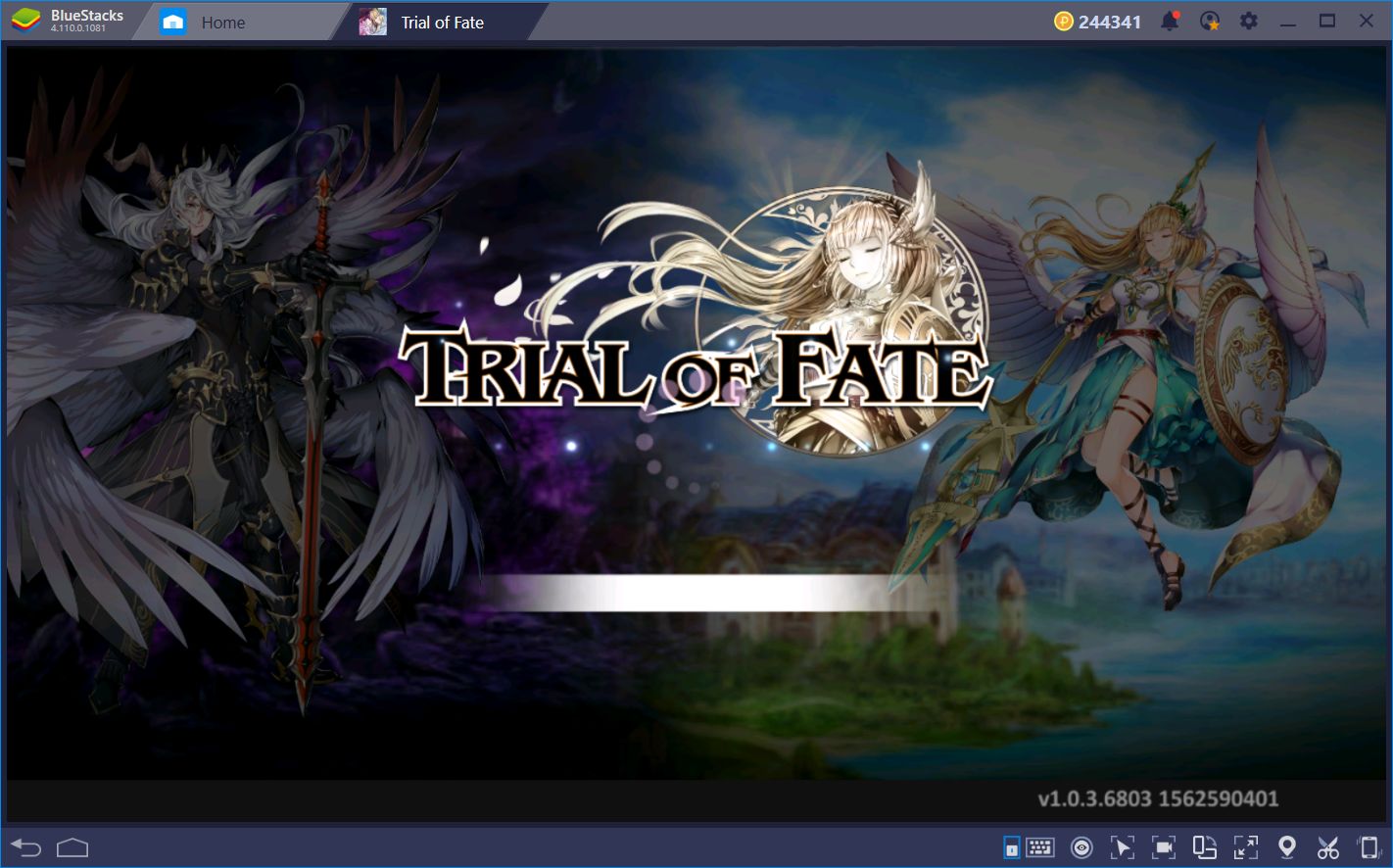 Luckily, as we mentioned in our review, getting into the game is simple enough. Trial of Fate features a semi-automated combat system in which your characters move and attack on their own, while you can influence their positioning and decide when to unleash their powerful special abilities. These skills come in handy as you will often need to avoid dangerous attacks, as well as use your own special skills at the moment when they can cause maximum damage.
Nevertheless, like many other gacha RPGs, most of the game is played via menus: You'll be constantly consulting your hero roster, clicking on heroes to upgrade and outfit them with powerful gear, and even enhance your gear to improve the stats they provide. Furthermore, you'll also access most of the game's stages and challenges through menus which, when using only your mouse, can become quite tedious in the long run.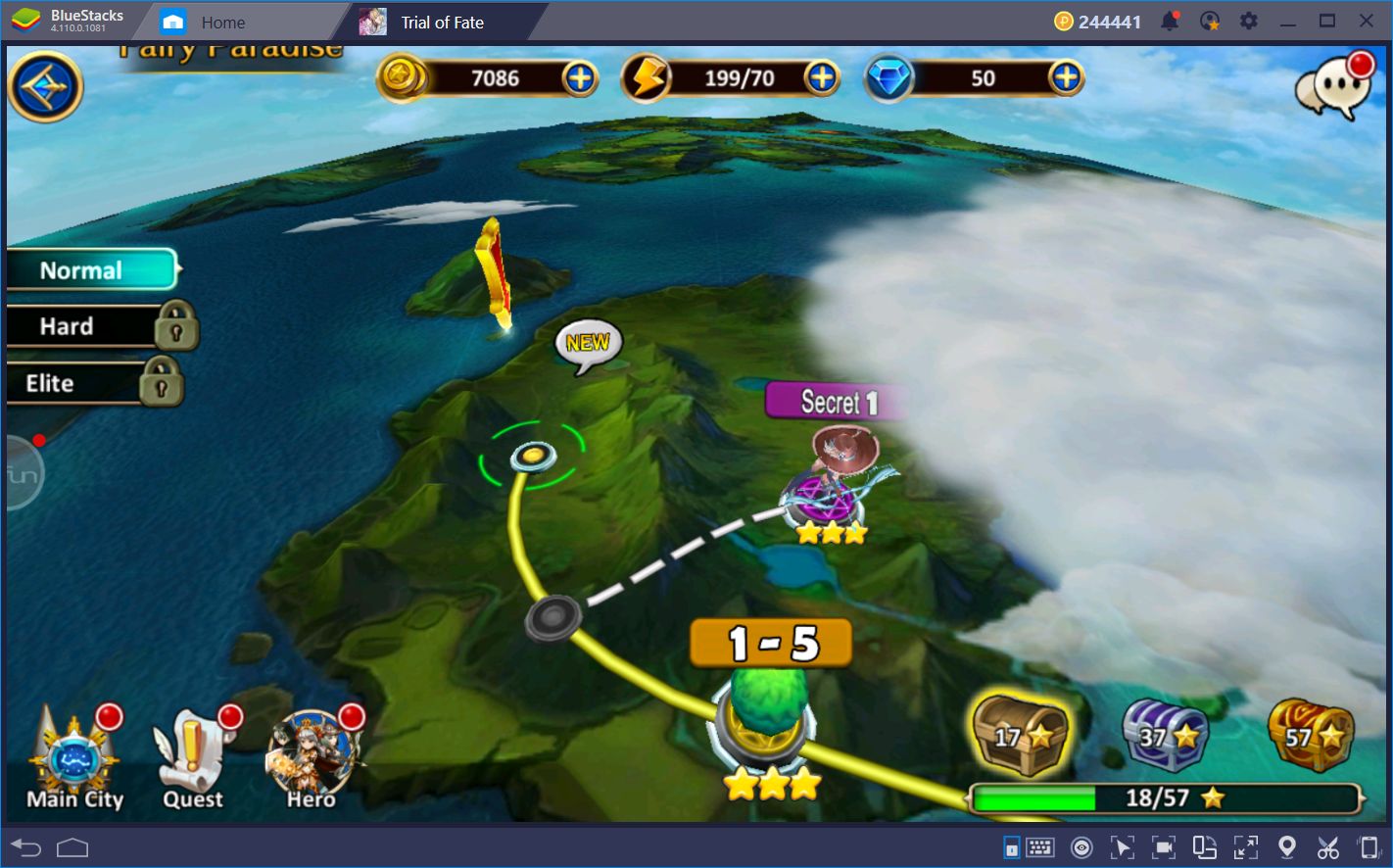 If you're like us and like to optimize any game that you play, regardless of its genre, then you've come to the right place. BlueStacks has many tools to improve your experience, and even to boost your performance in ways that you could never attain when playing on your phone. From fighting to upgrading your characters, our Android gaming platform has you covered!
Want to enhance your performance in Trial of Fate with BlueStacks? Then make sure to follow these tips.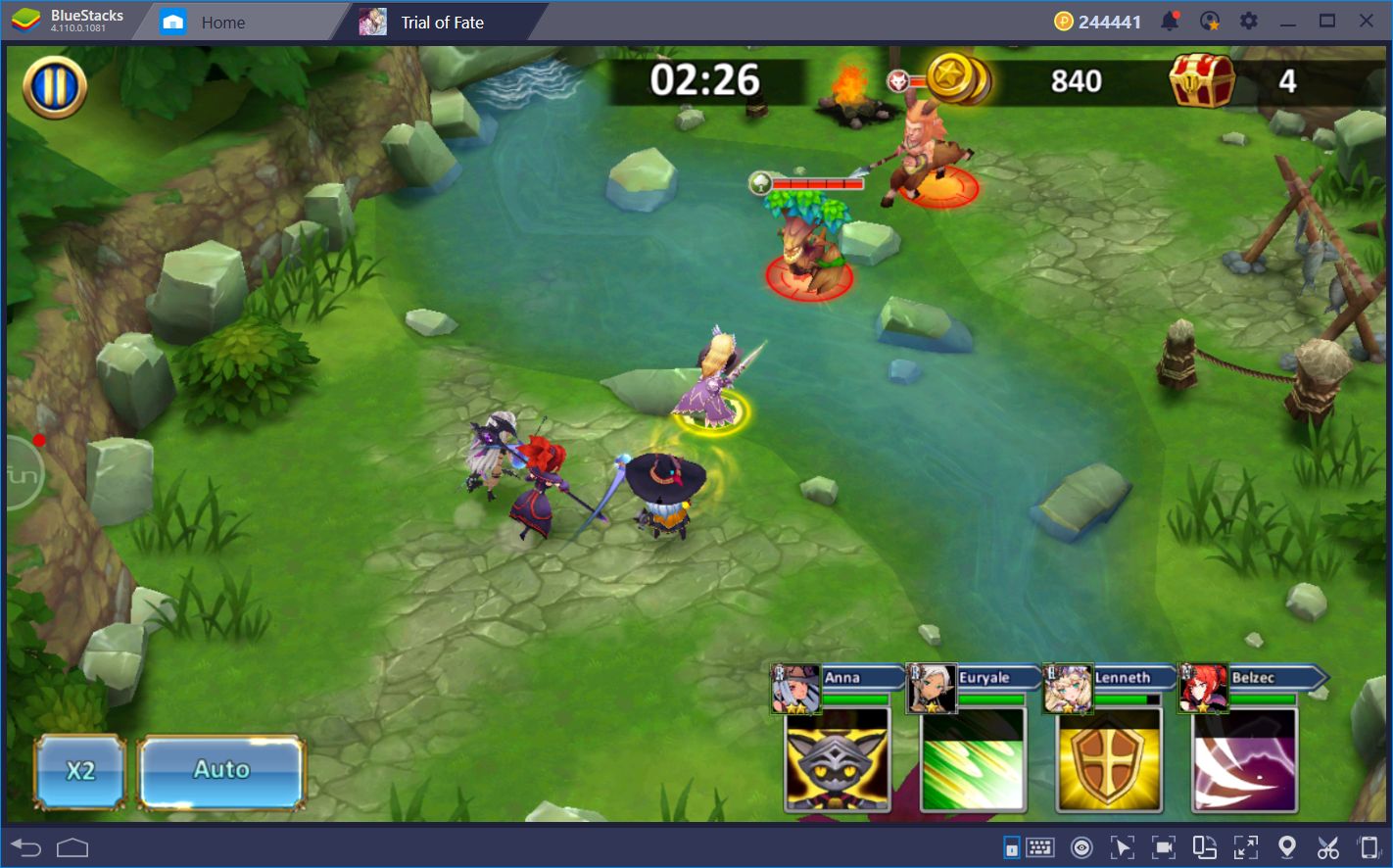 Optimizing the Controls With the Keymapping Tool
The first topic we always like to address when talking about our BlueStacks tools is the controls. While the combat in Trial of Fate is mostly automatic, you'll always need to navigate through many menus and screens to actually access combat. Things, like enhancing gear, leveling your characters, and even summoning new units, require many clicks to achieve. Furthermore, due to the repetitive design of these games, this gameplay can quickly become stale, not to mention cumbersome.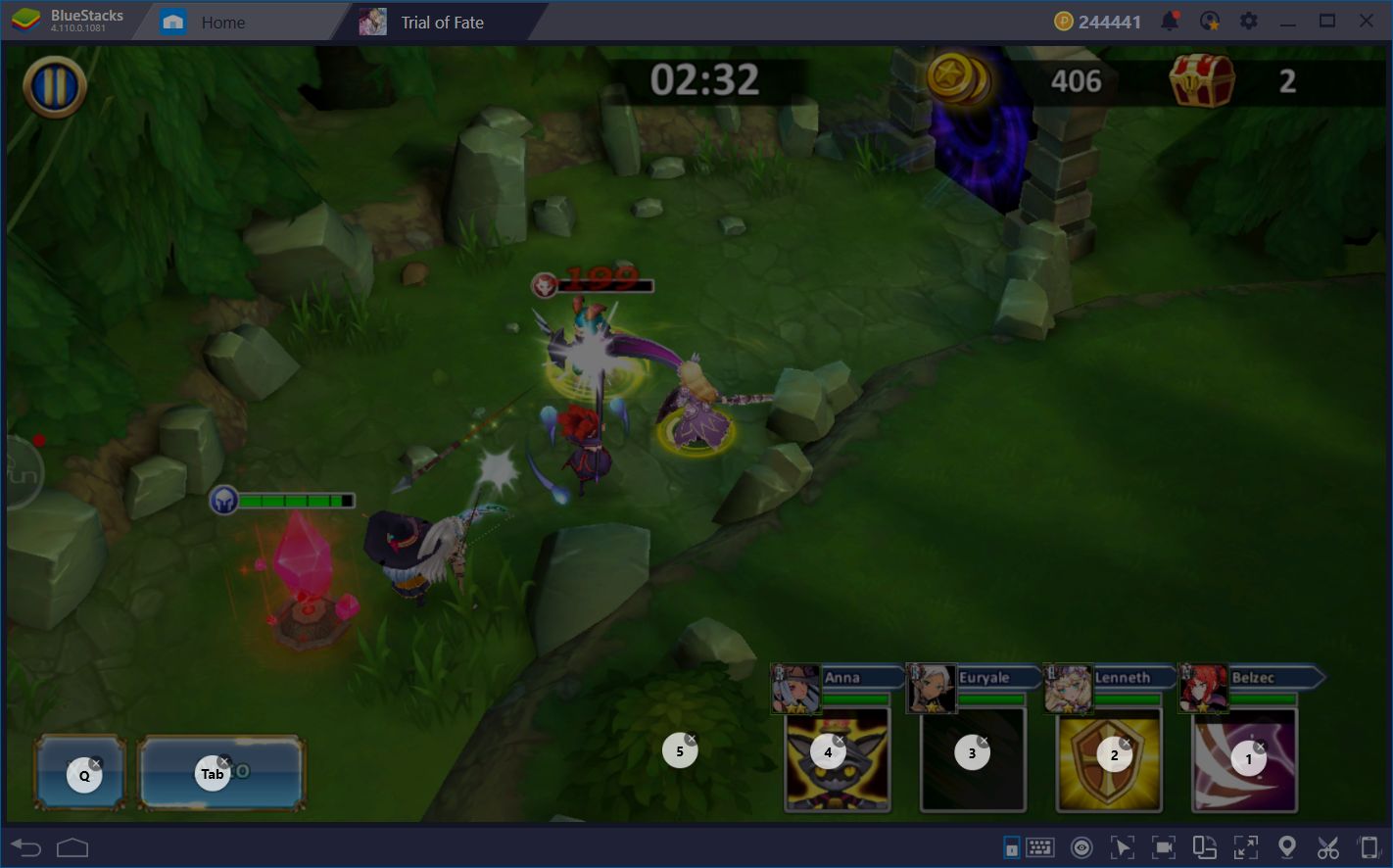 Luckily, through the Keymapping Tool, we can create innovative and personalized control schemes that allow you to bind most of the functions of any game to your mouse and keyboard. For slower games like Trial of Fate, you can control the action in combat as you would in a PC RTS game, using your keys to unleash special skills while using your mouse to control your character's movements.
However, when not in combat, you can also place many other useful shortcuts on the screen to facilitate menu navigation. For instance, you can place a shortcut on every button of the main menu to access your character roster, your inventory, the summoning screen, the friends and guild menus, and many more by pressing certain keys on your keyboard.
Similarly, on the hero roster, for example, you can also add shortcuts to every hero portrait, as well as the scroll arrows on each side of the hero panel to browse through your roster and select any character using only your keyboard. Granted, this could be accomplished easier by using your mouse, but it's still possible and could come in handy at some point.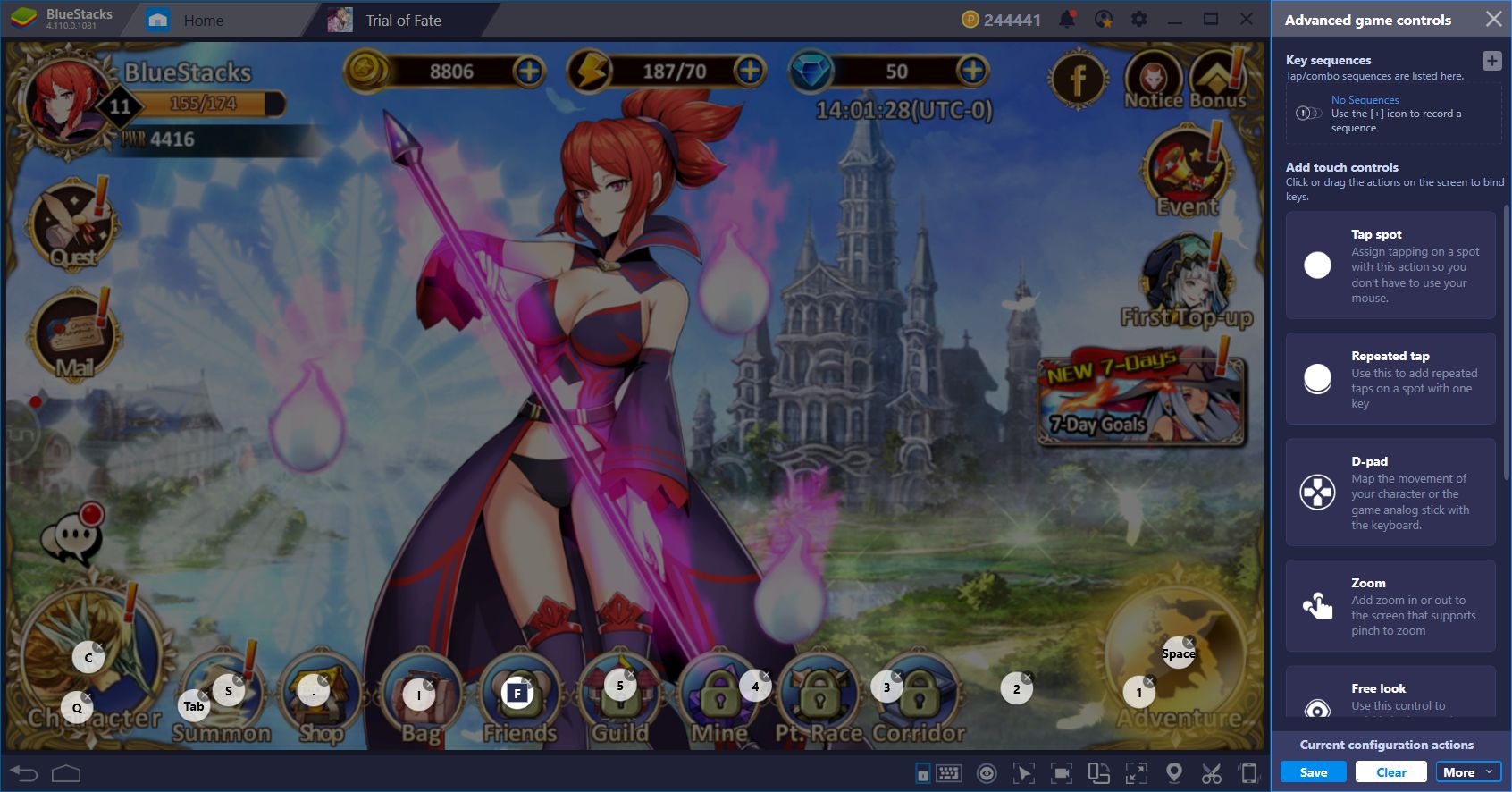 Most important of all, however, are the shortcuts you can assign to the hero upgrade menu. Every time you use the "Quick Upgrade" function, you'll need to click on a confirmation box. When you're upgrading a new character, this delay can easily wear down your patience. However, if you assign a shortcut to the upgrade button and another to the confirmation button, you can quickly upgrade any character to the max level by mashing two buttons on your keyboard. If that's not useful, we don't know what is.
Automate the Grinding With the Combo Key
We mentioned back in our review how playing Trial of Fate for us, was like going back to our roots of gacha heaven. This game has everything you could ever want for "scratching the gacha itch," as some would say. However, true to its design, it also entails lots of monotony to grind for materials and other useful objects.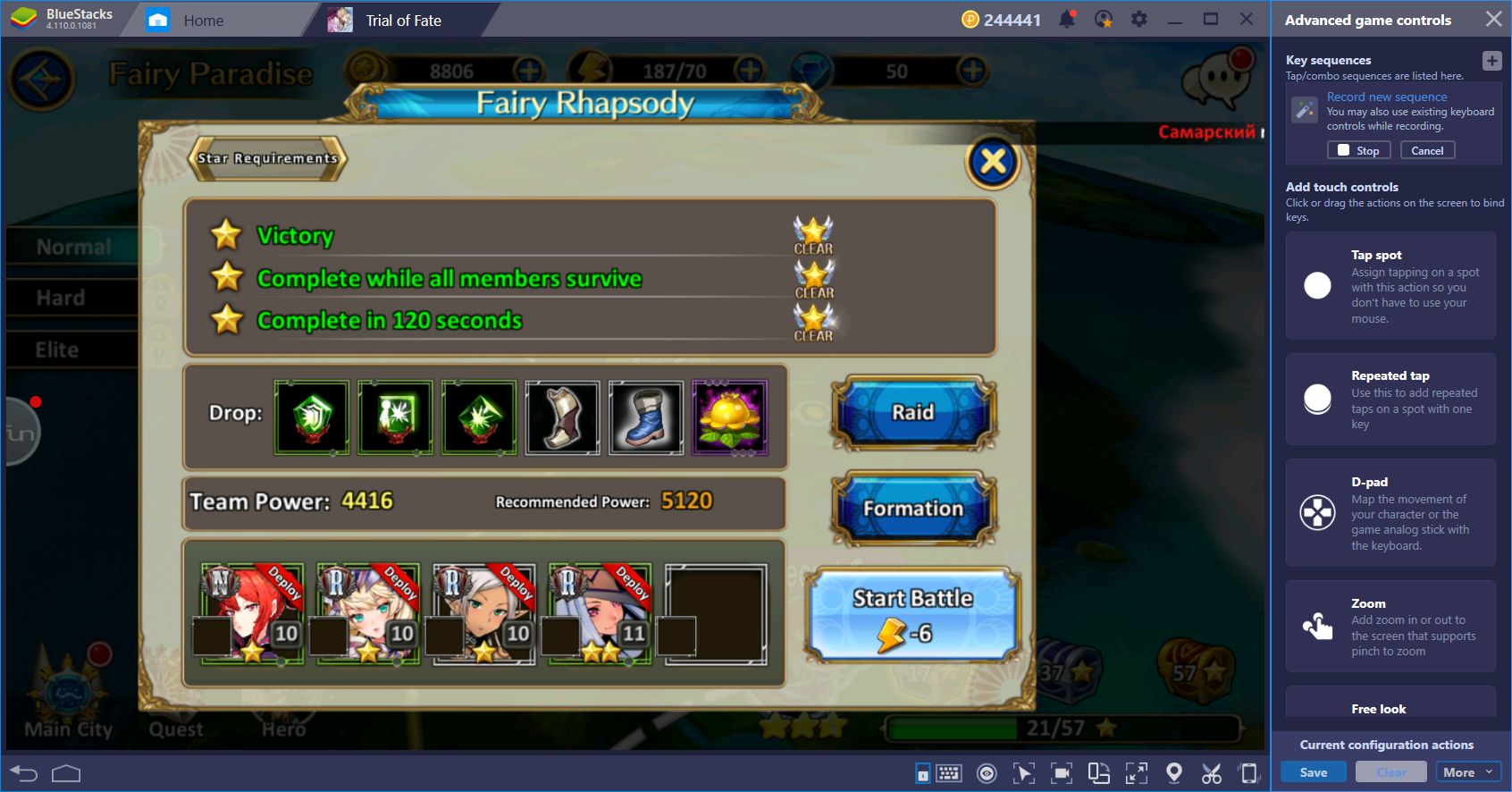 At some point throughout your adventure, you'll find yourself running the same stages repeatedly to obtain many useful items. Like constantly having to click on the confirmation box to upgrade a character, this monotony can eat away at your sanity as you'll likely rather do something else than run the same level a billion times.
Luckily, since the levels are always the same every time you run them, they're prime candidates for automated completion via the Combo Key. You heard that right, through this awesome feature, you can record sequences of commands such as taps and clicks, and reproduce them at any moment by pressing a button on your keyboard. For Trial of Fate, this means that you can record yourself clearing a level, and then use the resulting combo to automate any subsequent attempt to complete the level again.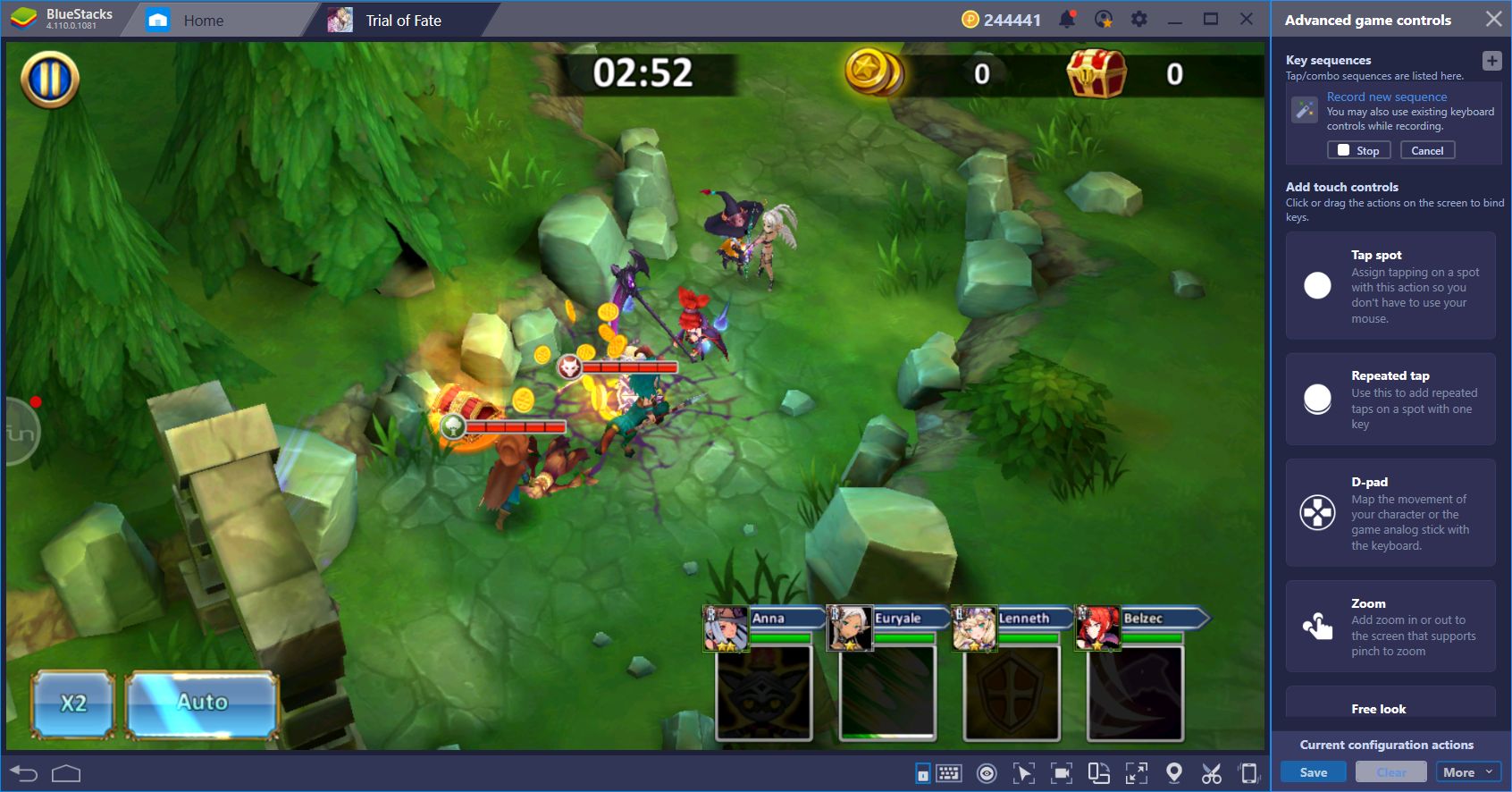 When you combine the Combo Key with the in-game auto-combat tool, you can even achieve awesome feats such as completing the same level two or three times within the same combo. All you have to do is record a combo where you access the level, use the auto-combat to complete the said level, and then access the level again with the recorder still running. Repeat this for as many times as you want, and the resulting combo will run you multiple times through the same level, minimizing the tedium of having to grind manually.
If you're new to BlueStacks, we recommend reading our guide on how to set up and use the Combo Key.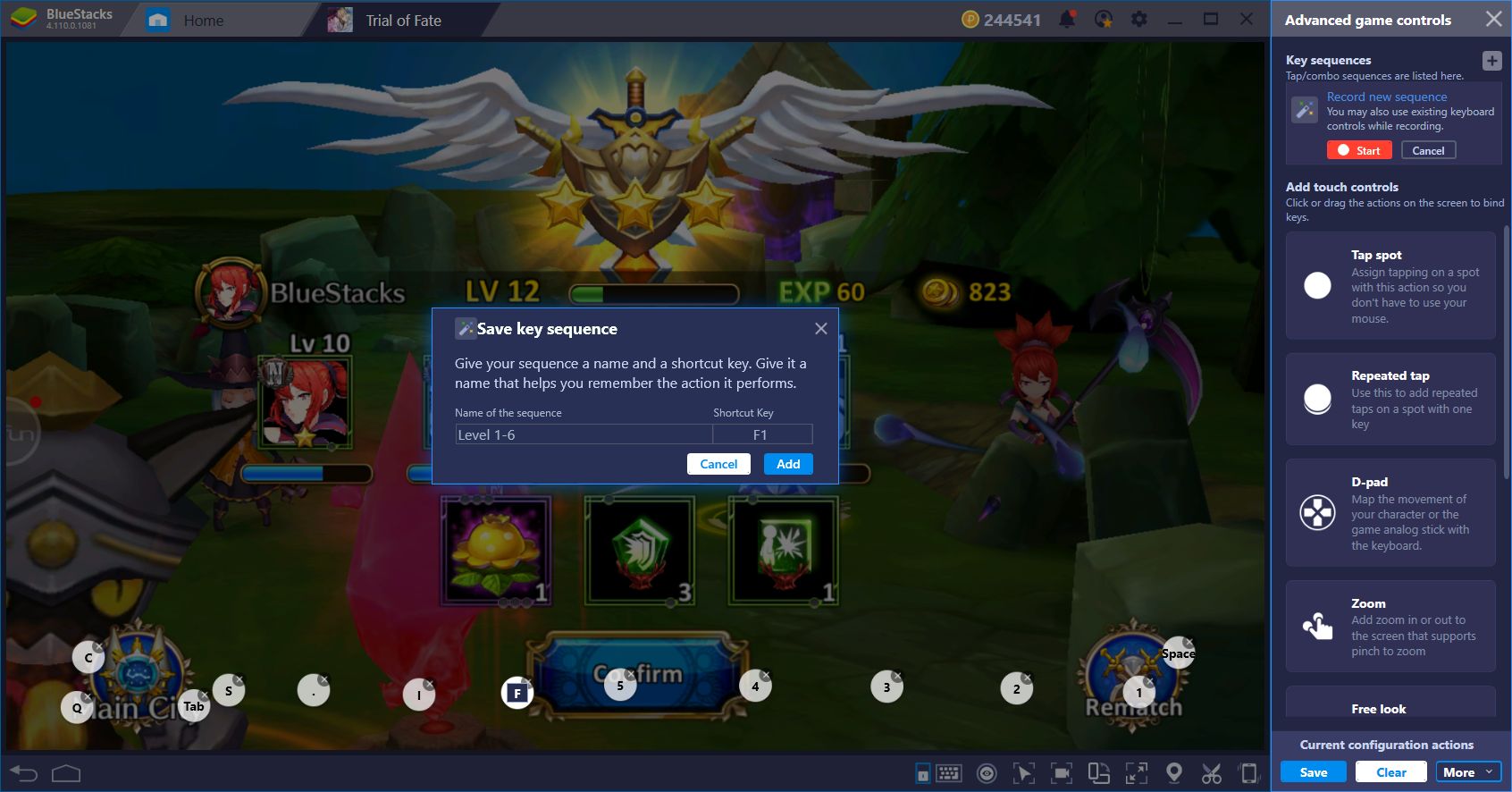 These are only two of the ways that you can improve your performance in Trial of Fates with BlueStacks. There are myriad methods that you can implement here to get the most out of our platform and the only limit is your creativity. Do you have any fun and awesome ways in which you use BlueStacks to your advantage? Share your best tips and tricks below!