Game Guides
How to Play Warspear Online on PC With BlueStacks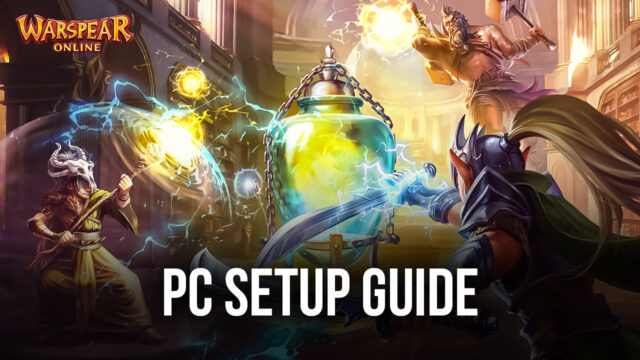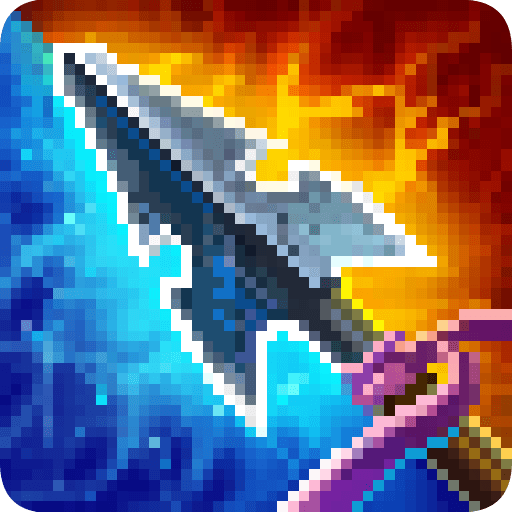 It's time for you to play Warspear Online! This game is a top-down view 64-bit MMORPG that tries to recreate the core essence of old-school titles by giving players the classic experience of having a full manual experience in an open-world setting. The game has garnered a lot of popularity because it is everything that a 2000s gamer remembers what it felt like playing MMORPGs, but with the upgrade of being able to play it anytime and anywhere by opening the game on your smartphone!
Warspear Online introduces the player to a vast open-world where they can choose between four different factions, each with unique classes to choose from. They begin their journey by taking on minor quests and defeating low-level monsters as they start progressing through the narrative and eventually reach the endpoint of being the strongest player on the server. With the game being entertaining to play, it's no surprise that it has a huge player base.
How To Set Up Warspear Online on BlueStacks
Warspear Online is a fantastic game that you can take anywhere, but if you're at home or the office, you may want to try this game out on your PC. Nothing beats the good 'ol mouse and keyboard when it comes to playing MMORPGs because you get to play faster without having your thumbs constantly blocking the screen or misclicking something because the sensors aren't accurate. Here's a short guide on how you can install Warspear Online on your PC today with BlueStacks:
Download and Install BlueStacks

on your PC.

Complete Google Sign-in to access the Play Store, or do it later.

Look for Warspear Online in the search bar at the top-right corner of the Game Center or at the Google Playstore.

Click to install Warspear Online from the search results.

Complete Google Sign-in (if you skipped step 2) to install Warspear Online.

Click the Warspear Online icon on the home screen to start playing.
Useful Features When Playing Warspear Online
Aside from the nostalgia and feel-good factor of playing an MMORPG on the PC, there are many other reasons why players may want to make it a habit to play all their favorite mobile games on BlueStacks. The platform has designed multiple features to give players the best possible experience of playing their mobile games. These features are exclusive to the PC platform, so take a look at them to have an idea of what you'll be able to use when playing Warspear Online.
The Controls Editor Function is a useful feature that lets players map out commands on their screen using their keyboard so that they don't have to use the mouse to simulate the touch function. This feature makes it easier to transition from playing on the smartphone to the PC. Games with complex movement feature benefit from having this feature because it makes it easier to maneuver.
Even though Warspear Online doesn't have an analog movement system, playing on BlueStacks still makes it easier because you can accurately click on the tile you want to move to. In the mobile version, the size of the tiles makes it extremely hard to tap the right target, so you end up misclicking most of the time until you find the right place to tap. It can get frustrating when you're in an area with many items that you can interact with or attack unintentionally.
The Multi-Instance Function is a feature that allows players to open multiple instances at the same time, to act like having multiple smartphones available. While smartphones allow players to open multiple tabs, you can't precisely monitor every one of your games without shuffling through different accounts; this can be a hassle. That's why players look for ways to bypass that restriction, which is something that's already built-in on BlueStacks.
While you're out waiting for a quest or farming some monsters on the field, you may want to have another game open on the side. Warspear Online can keep you pretty busy, so alternately, if you have some idle games you need to maintain, you may want to open them while you're out finishing quests and clearing some dungeons on this game. This feature is so flexible that players find different ways to use it to their advantage when playing their favorite game.
The Macro Feature is a tool that allows players to record and replay a set of commands done inside the instance. You can create your automatic command that you can reuse as many times as you want to skip all the tedious tasks in a game. The instance allows you to store as many macros as you like and customize them in any way so that you are given the option to do whatever you want in the game.
An auto-play feature may not be something you want to hear when you're playing Warspear Online, but some tasks can be too much of a hassle to complete manually. If you're going to clear those chores without spending time doing random things repeatedly, you may want to try this feature out.
Rediscover Your Passion for MMORPGs!
Warspear Online is a true love letter for classic MMORPG fans, so it's worth taking a look at and playing for a few minutes if you have some fond memories of playing some top-down games back when you were younger. Even new players who may have never experienced playing this genre can still find enjoyment in this game because it's designed to have a charm of its own.
MMORPGs are great because they introduce a mash of different communities, catering to the needs of casual, competitive, and other types of players. Warspear Online is a title that you might play for a long time once you get the ball rolling. If you're looking to play this game for a long time, check out our other guides regarding this game!