Game Guides
How to Install and Play Yeager: Hunter Legend on PC with BlueStacks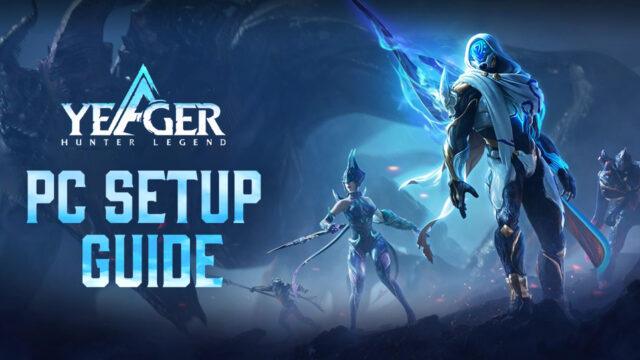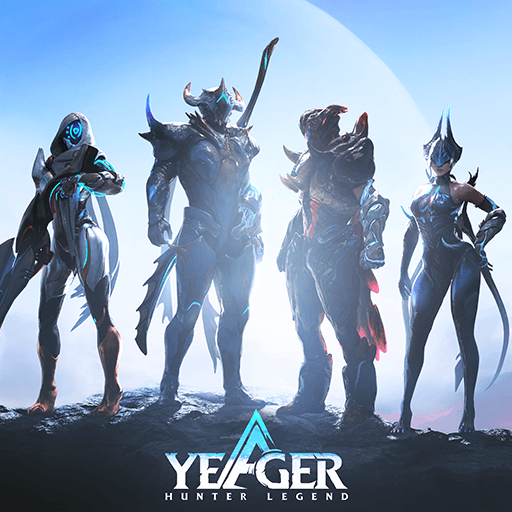 Yeager: Hunter Legend is a brand new open-world action Role-Playing Game (ARPG) set in the alien world of Planet Ekors. Players can expect to slay tons of monsters, empower their character by equipping them with high level gear, and raid different types of dungeons to earn more loot. Set in the mysterious world of Planet Ekors, players can also expect charming and rich multi-colored biomes that are never seen before by humans. Powered by the powerful Unreal Engine, Yeager: Hunter Legend is being actively developed and published by IGG for the global regions. The game is currently available in a soft launch state for SEA countries such as Singapore, Indonesia, and the Philippines. Yeager: Hunter Legend is available as a free-to-play game on both the Google Play Store and iOS App Store with in-game microtransactions enabled.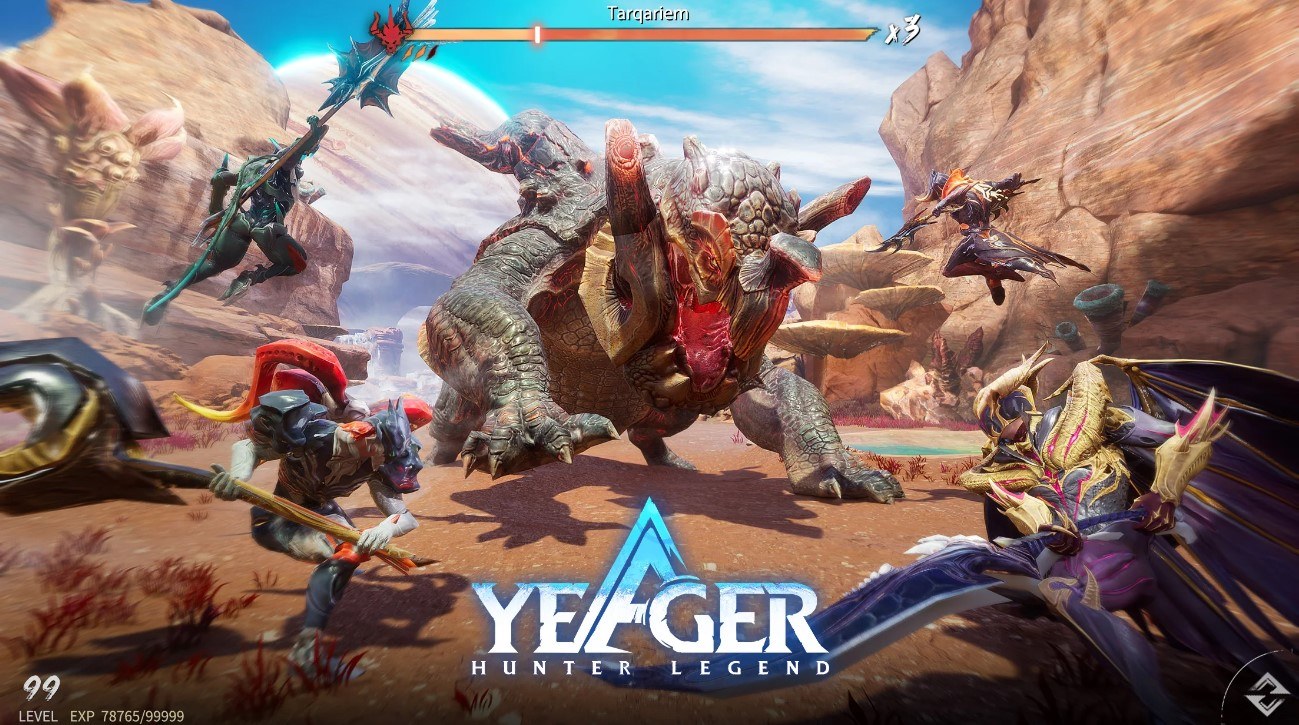 The storyline of Yeager: Hunter Legend sees us role-play as the main protagonist called "Yeager" who has been sent to retrieve back a stolen relic that is said to control the fates. Yeager is a Vyderan hunter, one of the many factions of species found on the mysterious alien planet of Ekors. Although the prologue of the story is quite misleading with no substantial plot given by the game, Yeager is sent to travel around the Planet Ekors to discover hidden dark secrets surrounding the missing relic. Along your journey, you will encounter hundreds of different types of creatures and mythical beasts. These beasts have been imbued with the powers of Planet Ekors and are running rampant in the open lands where humanity has not traveled. Yeager has a lot of challenges ahead of him that will make him question his own Vyderan clan's identity as well as a rebel against the Empire itself. To know more about the story of Yeager: Hunter Legend, players can play through the main story quests.
How to Install and Play Yeager: Hunter Legend on your PC with BlueStacks
On the

BlueStacks website

, search "Yeager: Hunter Legend" and click on the relevant result.

Click on the "Play Yeager: Hunter Legend on PC" link on the top left.

Download and install BlueStacks on your PC.

Click on the "Yeager: Hunter Legend" icon at the bottom of the app player.

Complete the Google Sign-in to install the game.

Click the "Yeager: Hunter Legend" icon on the home screen to start playing.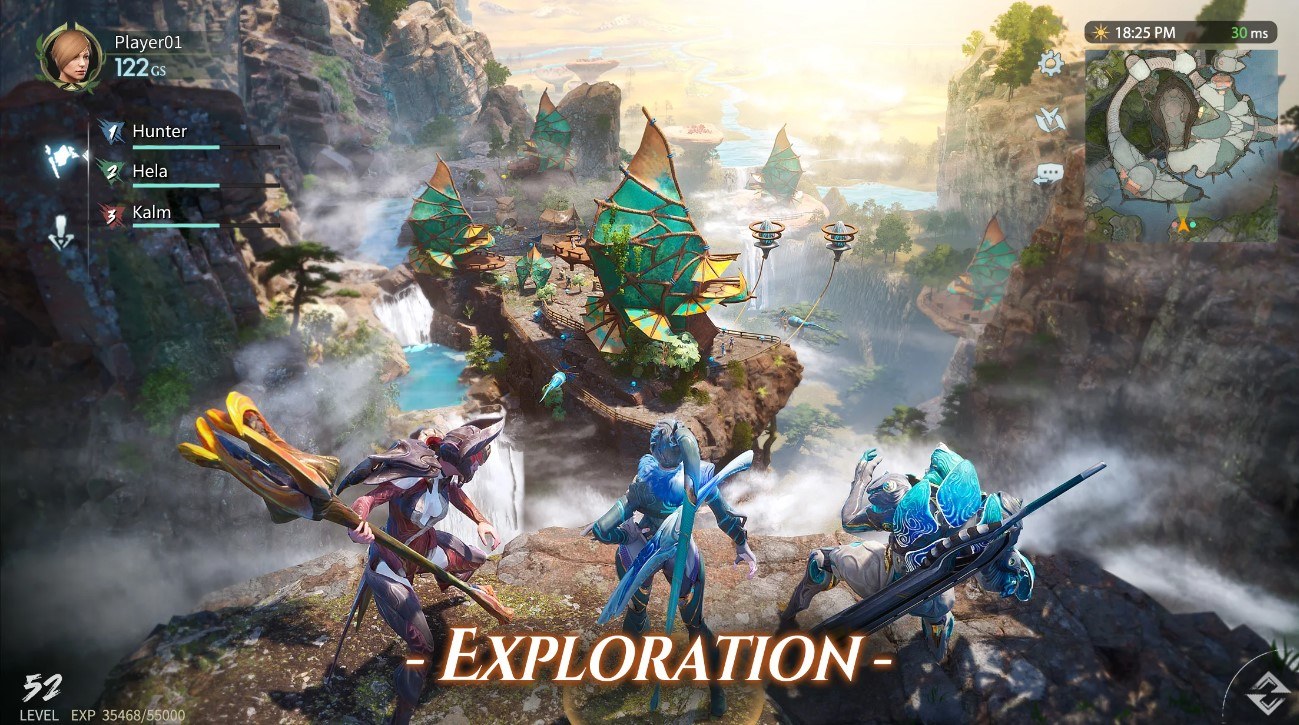 Being an ARPG, players might be interested in knowing the combat mechanics of Yeager: Hunter Legend. Here is a short trailer for the game on their official YouTube channel that showcases some of the gameplay mechanics in action. The entire game boasts some competitive edge level graphics with 3D models for all elements in the game. Lucrative particle effects and grip-shaking mechanics also provide a feeling of intense hits when engaging in combat with the monsters in the game. So far, the content teased only solidifies the belief that Yeager: Hunter Legend is a PvE (Player V/S Environment) game only with little to no player interactions with other players. This is not entirely a negative viewpoint as many single-player games have seen success, with the biggest example being Genshin Impact. Further, Yeager: Hunter Legend follows the same gameplay model and route as the original Monster Hunter where the main objective was to defeat different types of beasts and monsters with different mechanics.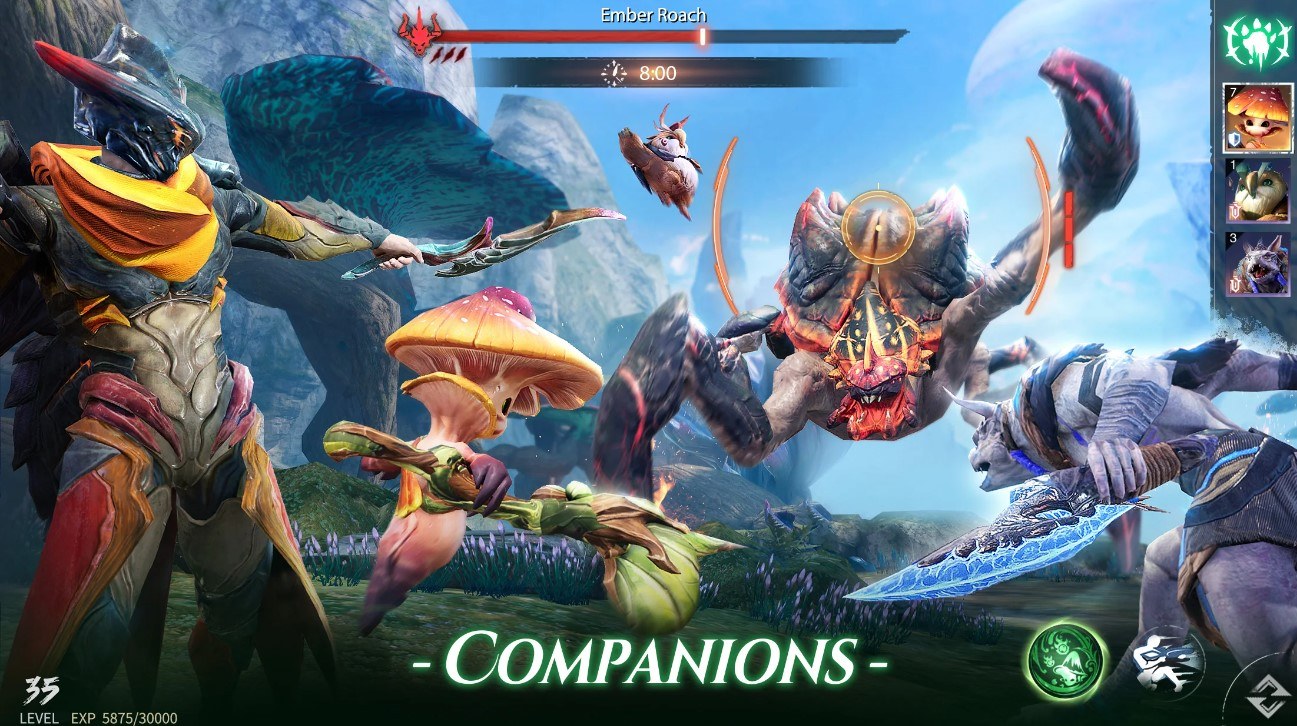 One thing that Yeager: Hunter Legend excels at are the design concepts and combat mechanics pertaining to the boss monster fights. The combat is crisp and smooth at 60 FPS, with the particle effects from weapons clashing providing a sense of satisfaction. The boss fights are quite challenging yet not extremely hard which provides a great learning curve for players as they learn the different combos associated with their weapons. Hunting these beasts is of utmost importance as they provide Kallar, a mysterious resource that is required to forge and upgrade our equipment in the game. This Kallar essence has the power to transform your equipped weapons into an upgraded weapon that has the look and powers of the beast defeated. Loot and equip Ancient Seals, the legendary mythical essence obtained only by defeating the highest levels of the Ancient Beasts. Transform your base-level weapons to Mythic grade weapons where that radiate an empowered aura and have menacing looks akin to the beast Kallar imbibed in them.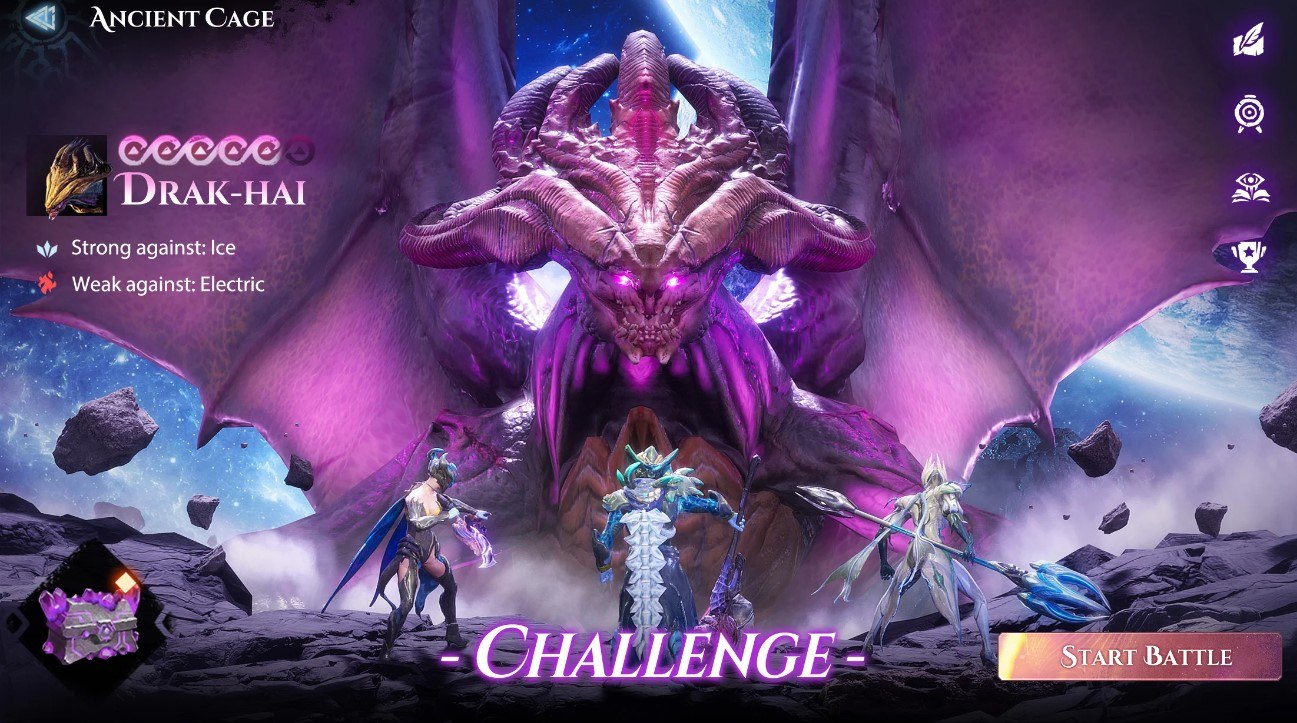 Just like any MMO has its own unique class system where each class excels at something specific, Yeager: Hunter Legend has its own weapon class system. Using different types of weapon classes, players can engage in different types of action oriented combat against monsters of different levels. The 5 different weapon classes will dictate your skills and play style accordingly. The 5 weapon classes are – Hunting Sword, Force Hammer, Fury Blades, Flux Blaster, and Eidolon Spear. Players can get them and upgrade them in different areas of the game. Remember that not all monsters have the same type of skill sets and passive abilities. To kill the monster, different methods are depending on the monster's abilities. Many of them require you to break them by dealing huge multi-hit combos first and then move in for the kill.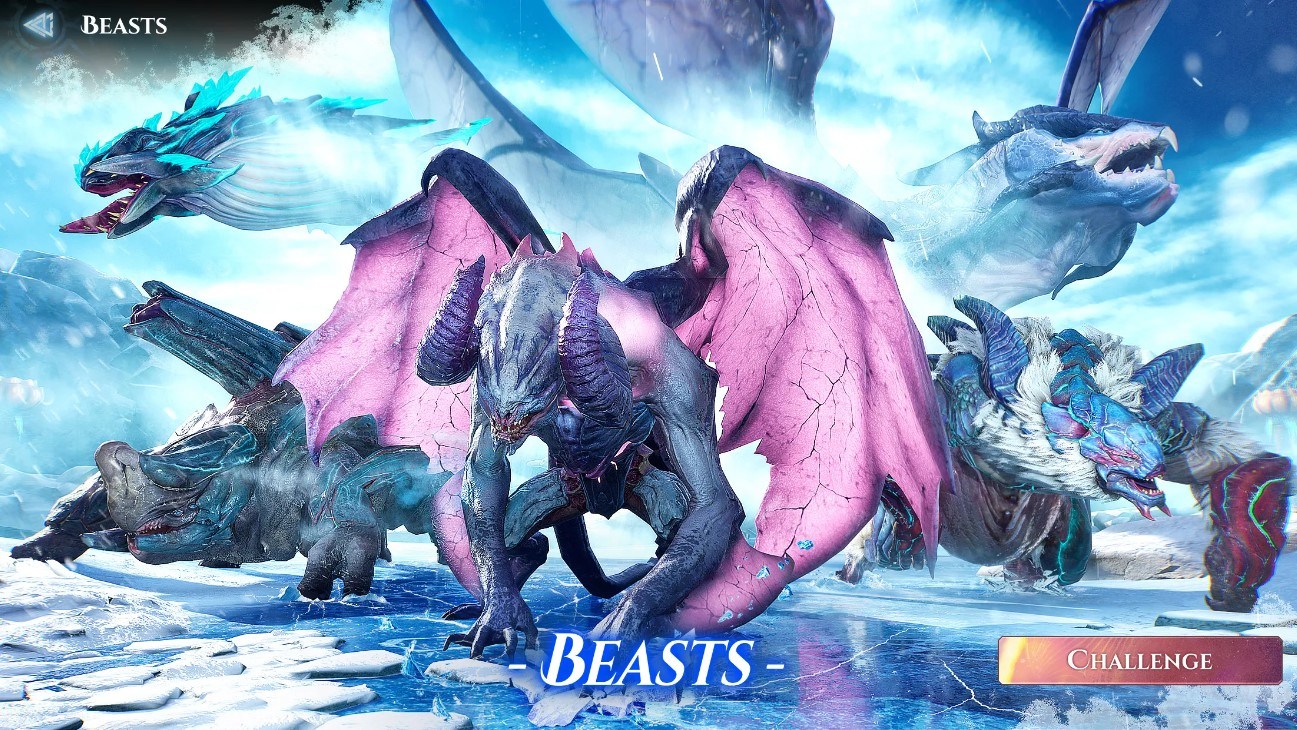 Yeager: Hunter Legend is expected to release globally in February 2023 but the game has already soft launched for SEA countries. The game is quite stable but has been criticized for its gimmicky marketing tactics. It will be interesting to see how well it fares with bigger players in the genre such as Honkai Impact and Genshin Impact. Today, we are here to tell you how you can enjoy Yeager: Hunter Legend even more on a bigger screen with your keyboard and mouse via BlueStacks!