Game Guides
YULGANG GLOBAL on PC – How to Multiply Your Earnings and Level Up Fast with BlueStacks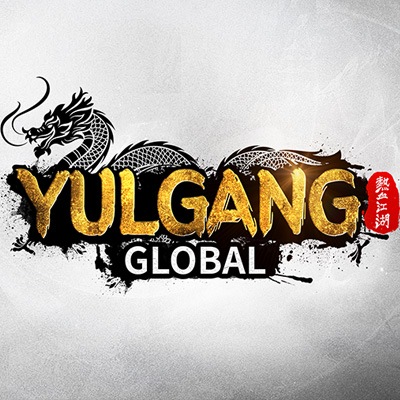 Yulgang Global, a new P2E MMORPG has joined the fray, this time in the form of an RPG based on the massively successful "Yul-hyul Kangho" comic IP, which has sold millions of digital issues across its millions of publications and has over a billion subscribers all over the world. With a source material as expansive and prolific as this, and as the only game officially licensed to use its IP, it's no wonder that Yulgang Global had over 5 million pre-registrations at launch, a fact that is mostly apparent from the hours of waiting just to log into the game.
One of the most exciting parts about this game, which goes beyond the hype for its source material, is its play2earn model, in which players can have fun engaging with its gameplay mechanics, but also make some money on the side. These earnings from farming resources in-game can then be reinvested to upgrade their characters, or traded on the real market in the form of cryptocurrency. And all the process is supported by the blockchain for extra transparency and validity on every transaction.
With a lot to gain from simply playing, the best way to actually enjoy this game is by playing Yulgang Global on PC with BlueStacks, as our Android App player will give you the best graphics and performance, without having to spend a single dime on an expensive phone. And what's more, our emulator also has a variety of tools that you can use to streamline, speed up, or even automate your progress in games like this one.
In this guide, we'll be giving you a brief overview of some of the most useful BlueStacks tools to use when playing Yulgang Global on PC, which will aid you tremendously in all your adventures.
How to Achieve the Smoothest Performance
Yulgang Global has a very particular art style, with technical aspects reminiscent of older MMORPGs, which means that it can actually run pretty well on most, if not all, devices. This is great particularly because the game lets you run it at a silky smooth 60 FPS, which you can easily achieve without much effort, especially if you're playing it on BlueStacks. Nevertheless, in order to get this performance, you'll possibly need to adjust a few settings both on the emulator as well as in-game.
Here's a step-by-step breakdown on how to optimize your performance in Yulgang Global:
Go to your BlueStacks settings by clicking the burger icon on the top right of the screen.

In the "Performance" section, assign 4GB of RAM and 4 CPU cores to the emulator, followed by setting the Performance mode on "High performance" and the FPS Slider at 60 FPS. Finish by clicking on "Save changes".

Run Yulgang Global and navigate to the in-game settings.

In the "Graphics" section, set the "VFX" slider to "High", the "Distance" to "Far", and the FPS Slider to 60.
With these settings, you'll get the best visual fidelity, while also running the game at a stable 60 FPS. Moreover, in the in-game settings, you can also set the OSD Users to the max, though we personally like to keep our screens relatively clear of other players, so we keep it at around 5 for that particular setting.
Play With Comfortable Mouse and Keyboard Controls
One of the best parts of playing mobile games on your computer is that, instead of having to clumsily swipe and tap at your phone screen, you can easily play your favorite titles using your mouse and keyboard. This will not only give you a comfortable way of enjoying your games, but it will also improve your reaction times and accuracy, especially when executing complex maneuvers.
These superior controls are thanks to the Keymapping Tool, a feature that lets you create customizable control schemes for any mobile game, Yulgang Global included.
To access this feature, you only need to press Ctrl + Shift + A while in-game, which will open the Advanced Editor. In this screen, you can visualize your current controls, modify them by clicking on them, or even add new ones by dragging the functions from the rightmost panel. And once you're done configuring and adjusting your controls, remember to click on "Save changes" on the bottom right to implement your settings.
Multiply Your Earnings by Gaming on Multiple Accounts at the Same Time
While regular casual players can get by just fine by playing on and off for a few minutes every day, the more hardcore gamers will likely be dedicated to farming Crystals in order to maximize their earnings. However, no matter how hard you play, you're still limited by the fact that you can only farm so much on one character.
With the BlueStacks Instance Manager, you can multiply your farming efforts in this P2E mobile game by effectively gaming on several accounts at the same time. This feature lets you create multiple instances of our emulator, and run them all simultaneously. In this sense, by linking a unique Google account to each, you can then install Yulgang Global on each instance, and then access the game with several characters at the same time.
To open the Instance Manager, you can simply press Ctrl + Shift + 8 at any moment. Afterward, you can click on "+ Instance" and follow the instructions on-screen to create as many instances as you want. However, keep in mind that, for every extra instance you're running, you will need to divert more CPU and RAM to maintain them, so try to run only as many instances as your PC can handle.
By playing Yulgang Global on PC with BlueStacks, you will enjoy the best experience with this game, while also increasing your earnings considerably. Feel free to leave us your comments or questions in the section below!