Game Overview
Saint Seiya Awakening on PC: From Summoning and Rerolling to Tier List – Everything You Need to Know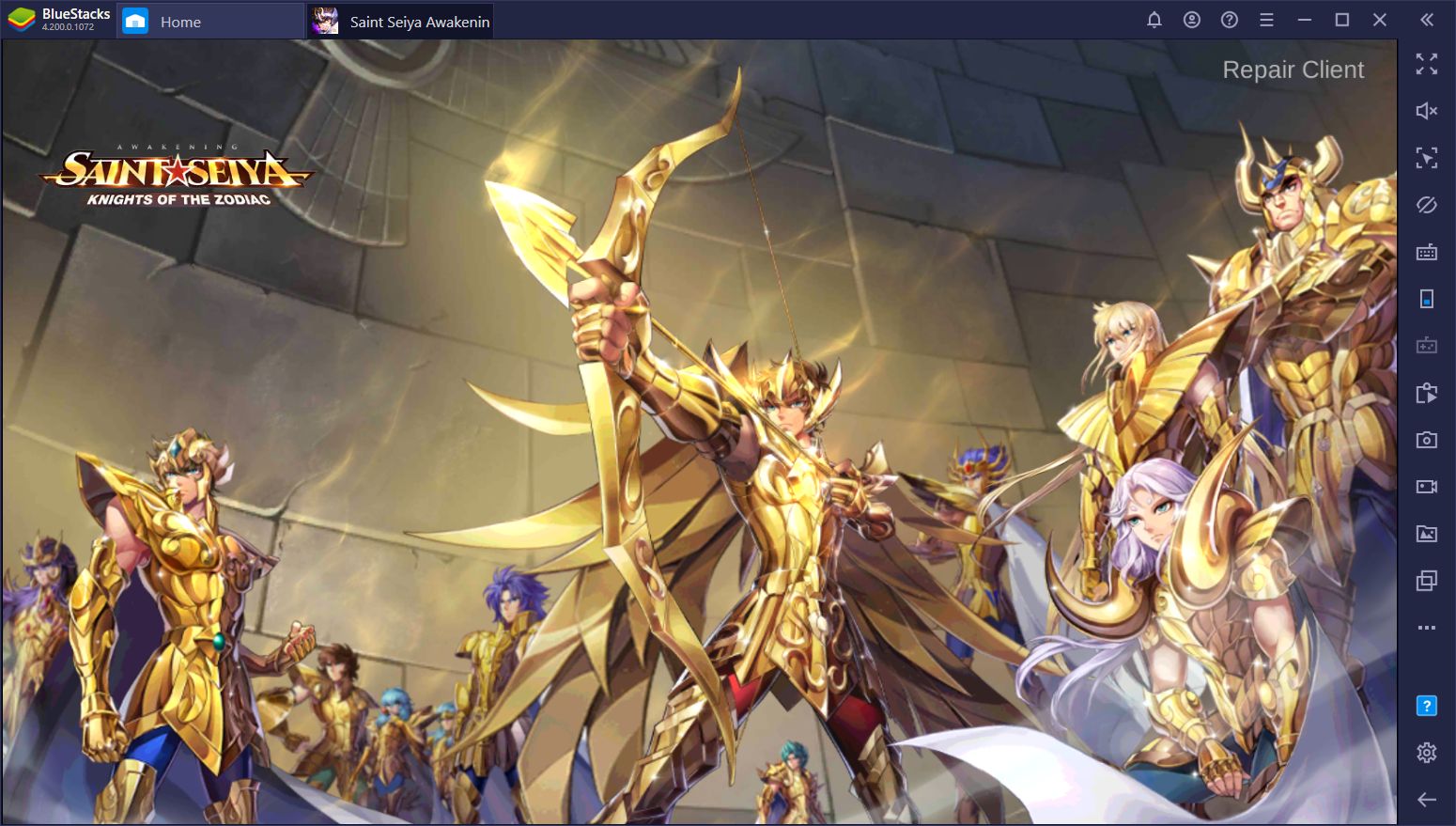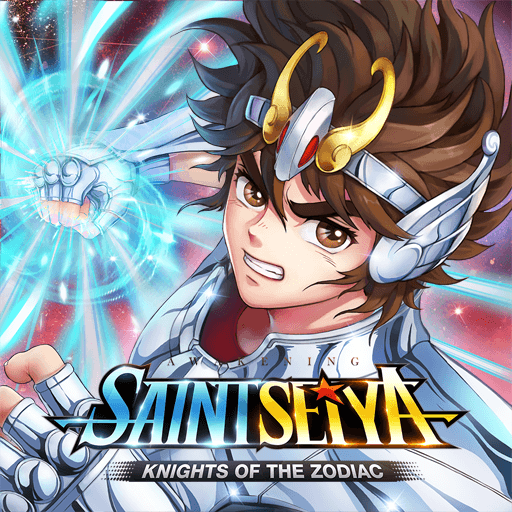 Table of Contents
Just like with films, licensed video games have always been a bit hit or miss. Some developers spend too much time and resources in being faithful to the source material and forget that they're making a game, and the resulting product can be a bit lackluster because of this. However, the same doesn't apply to all licensed games as there are quite a few awesome titles out there that, while based on a popular show or TV series, manage to offer stellar gameplay on par with some of the greatest in the industry.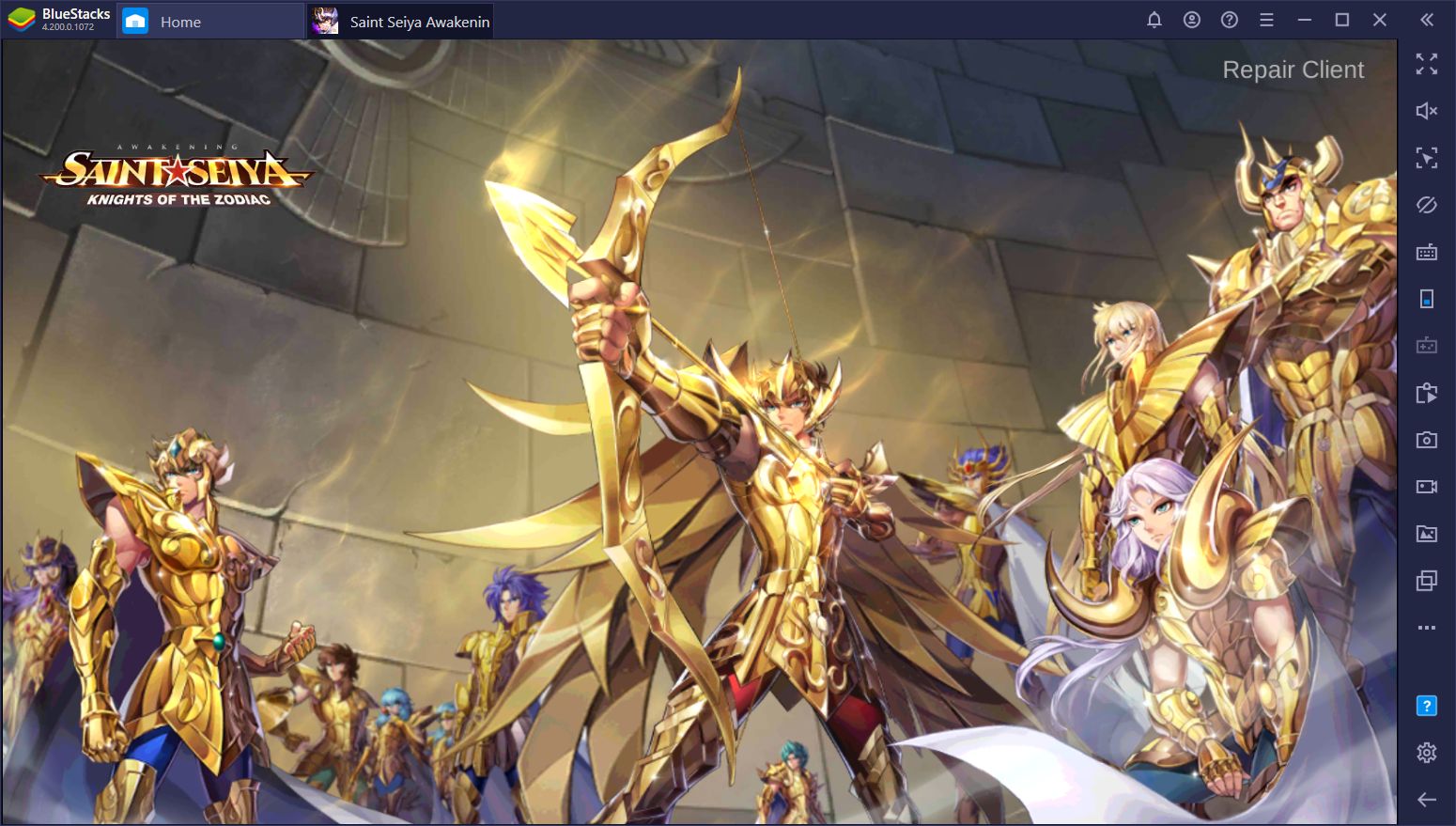 Saint Seiya Awakening is among these great mobile games that, while staying faithful to the source material, is also an outstanding example in all of its aspects—from the story to the graphics, and even the gameplay, the game is just a joy to play. And the best part is that, as a gacha game, you get to unlock some of the most awesome characters from the show and use them to create powerful teams. As people who grew up watching the Saint Seiya anime show, this is definitely something that drew us in and kept us playing.
Now, in terms of gameplay, Saint Seiya Awakening doesn't bring anything new to the table. It's a gacha RPG with turn-based combat, in which you unlock and upgrade characters and use them to complete levels and challenges. However, this game shines brightest due to its amazing presentation, featuring some of the best graphics that this platform has to offer, coupled with awesome animations that take us way back to when we were watching the show. It goes without saying that nostalgia plays a large factor when it comes to enjoying this RPG, though it also has plenty going for it when it comes to its mechanics.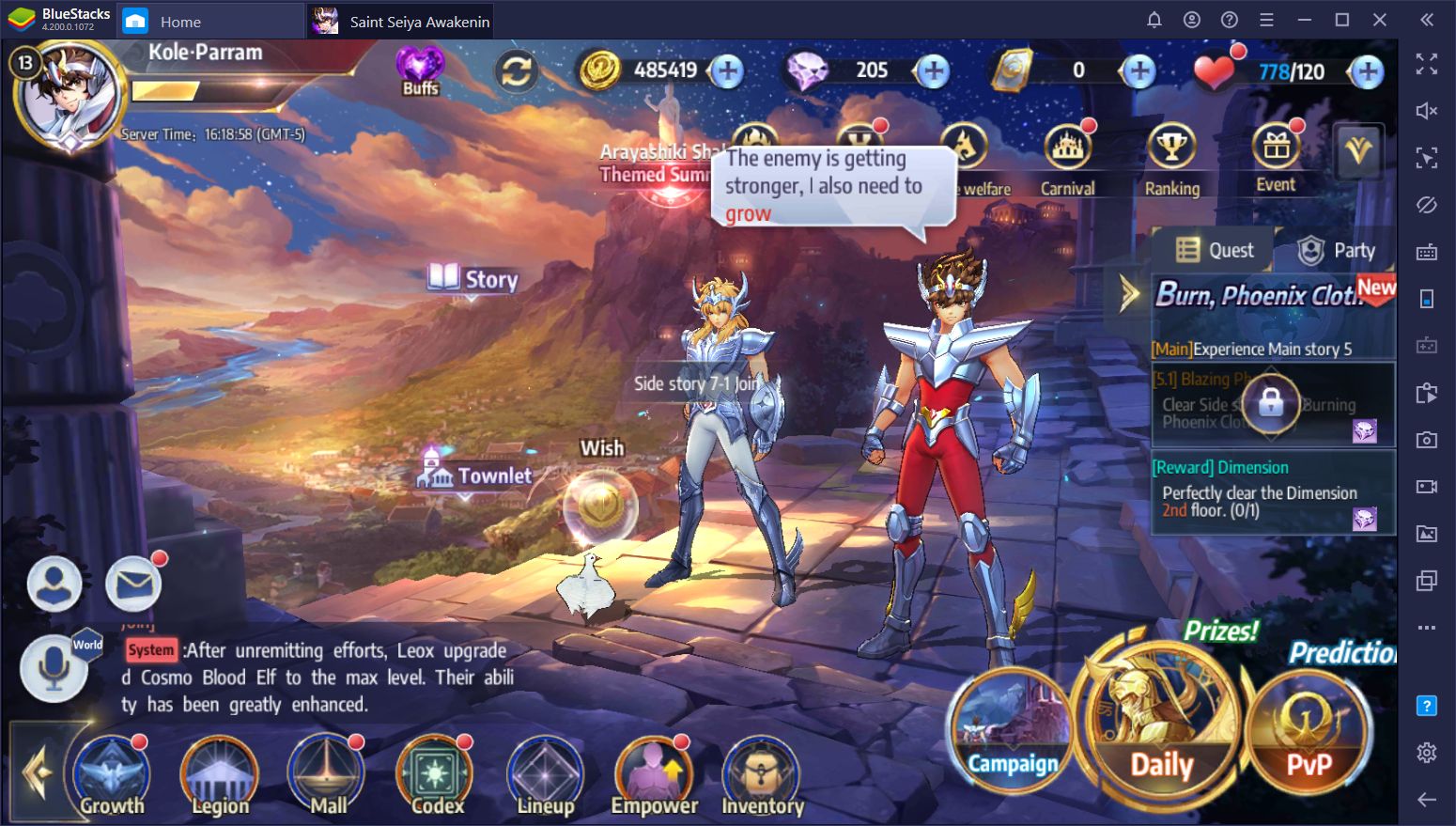 Performance-wise, Saint Seiya Awakening is also a good example of a game done right as it features short loading times between areas and some of the smoothest frames we've seen, with only occasional slowdowns when loading certain areas. It's always awesome seeing Seiya's Pegasus Meteor Fist, or Hyoga's Diamond Dust at glorious 60 FPS.
The main gameplay loop in Saint Seiya Awakening, however, revolves around summoning and upgrading the best characters in the game in order to create unstoppable formations to defeat all your enemies. Like with most gacha games, there's quite a lot of grinding required in order to farm all the necessary materials, which can be greatly simplified by playing Saint Seiya Awakening on PC with BlueStacks, but we'll get to that in just a moment.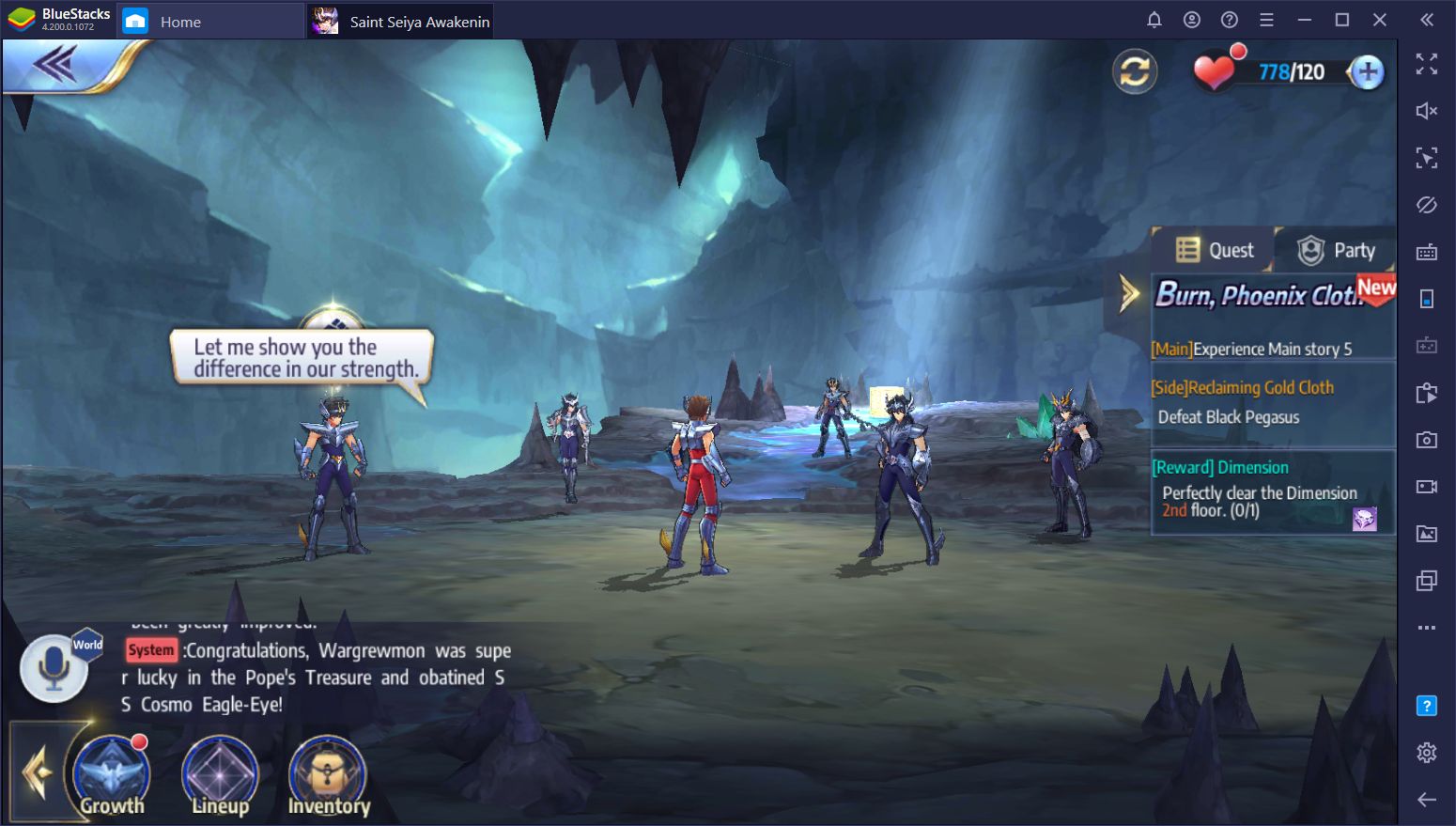 Just like with most good games out there, there's more to this game than meets the eye. And before you're able to power up and compete with other powerful players, you'll need to go through lots of grinding and farming. This is why we've covered Saint Seiya Awakening extensively in our blog in the past. Today, we're going to give an overview of the most important aspects of the game as well as provide links to guides where you can learn more about each topic.
Installing and Playing Saint Seiya Awakening on PC
For how awesome that this game is, it's definitely held back by the inherent limitations of its platform. You really can't appreciate all the details in the game's visuals while playing it on a small phone, not to mention that you'll often have to lower the graphics to achieve a stable framerate if you have anything but one of the most expensive devices on the market. With BlueStacks, however, you can enjoy Saint Seiya Awakening on PC with the best possible performance and without having to compromise on graphics.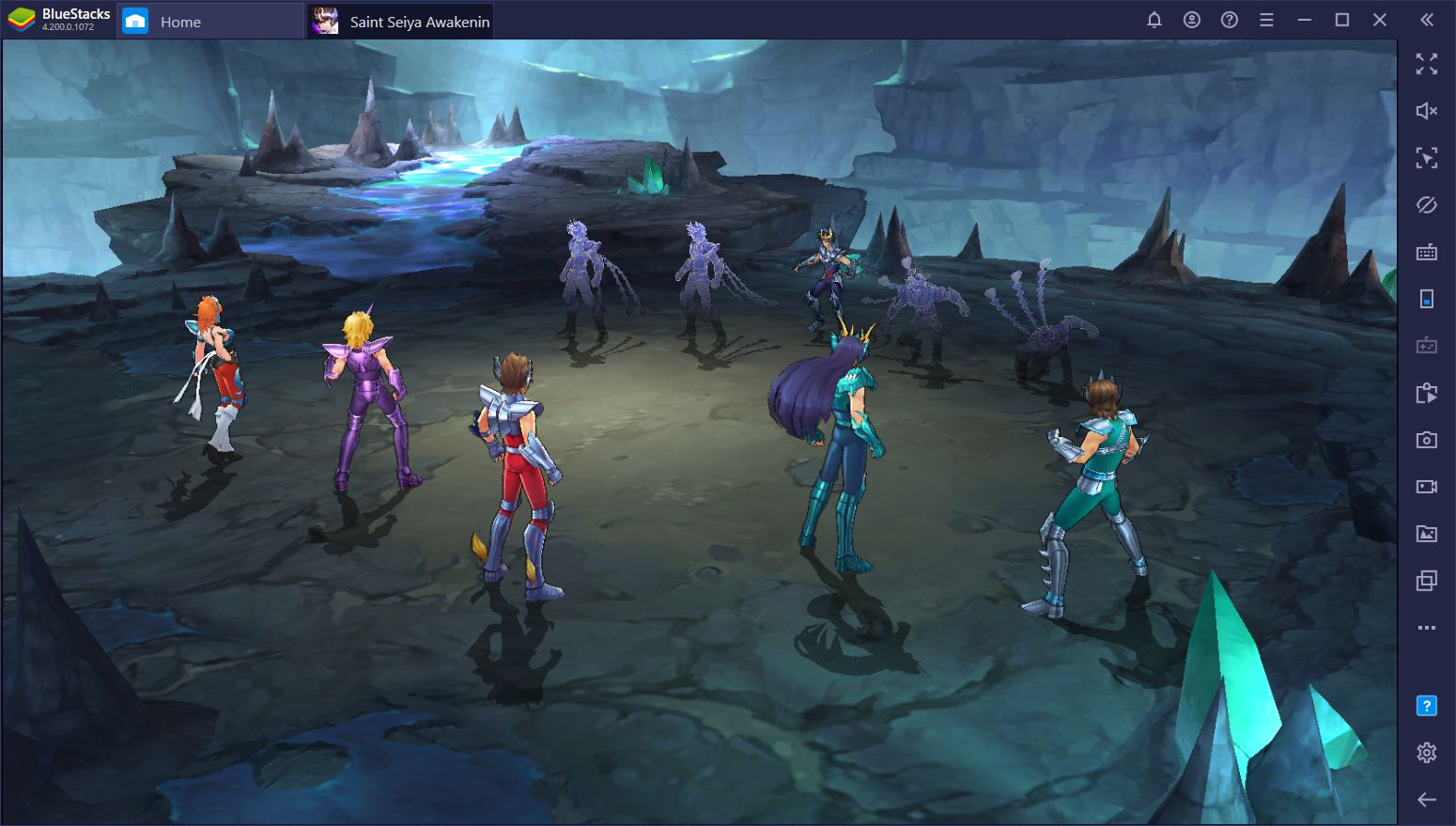 Fortunately, playing Saint Seiya Awakening on your PC is quite simple; all you need to do is install BlueStacks, our Android emulator, and then download the game from our App Center, which is functionally similar to downloading stuff from the Play Store. Once Installed, you can enjoy everything it has to offer, from the comfort of your PC and using your large monitor and mouse and keyboard.
Speaking of which, BlueStacks makes good use of your peripherals as, through features like the Keymapping Tool, you can create customized control schemes for any games, which grant you superior controls than when playing on mobile devices. Imagine instead of playing with the virtual controls of a touchscreen, you can interact with the game directly with your keyboard. Moreover, we'd argue that your mouse pointer is better than your fingers in those situations where precision is important.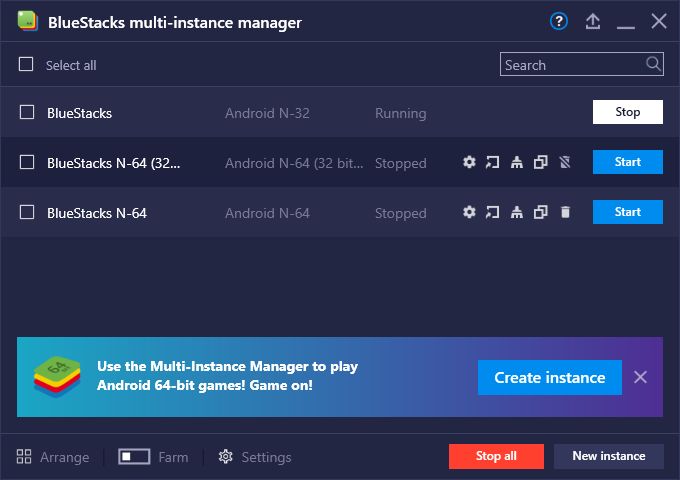 Rerolling in Saint Seiya Awakening
While the Keymapping Tool is awesome for improving your control over the game, there are other BlueStacks features that can significantly improve your experience with Saint Seiya Awakening on PC. Namely, the Instance Manager and Multi-Instance Sync Tools are great features when it comes to rerolling for summoning the best characters in the game from the very beginning.
The process of rerolling is inherent to the gacha genre. It consists of performing the initial bulk summoning in the game shortly after completing the tutorial, and resetting your progress if you don't unlock the heroes you're looking for. In the case of Saint Seiya Awakening, rerolling is quite simple as you can simply access the game as a guest, and then reset after the first summoning if you're not happy with the results. However, you need to be careful when keeping track of the accounts with which you manage to summon powerful characters, especially if you're rerolling with multiple instances simultaneously.
The process takes about 15 to 20 minutes per run, which isn't too bad in relation to other gacha RPGs. If you're using BlueStacks to speed up rerolling in this game, you can pull with many accounts at the same time, considerably reducing the time it'll take for you to unlock the best characters in the current tier list. We went into further detail on how to reroll in Saint Seiya Awakening in our dedicated guide. Feel free to read it if you want to learn more about this topic.
Beginner Tips for Saint Seiya Awakening
Saint Seiya Awakening is your typical gacha game that involves lots of grinding. However, that's not to say it doesn't have it's own distinctive type of grind, with unique challenges and enemies to defeat as you gather materials to upgrade your team and unlock new characters. This is something that we like about gacha games; even though you're essentially doing similar tasks in every title, you'll still be battling different and unique enemies, and Saint Seiya Awakening definitely stands out in this aspect.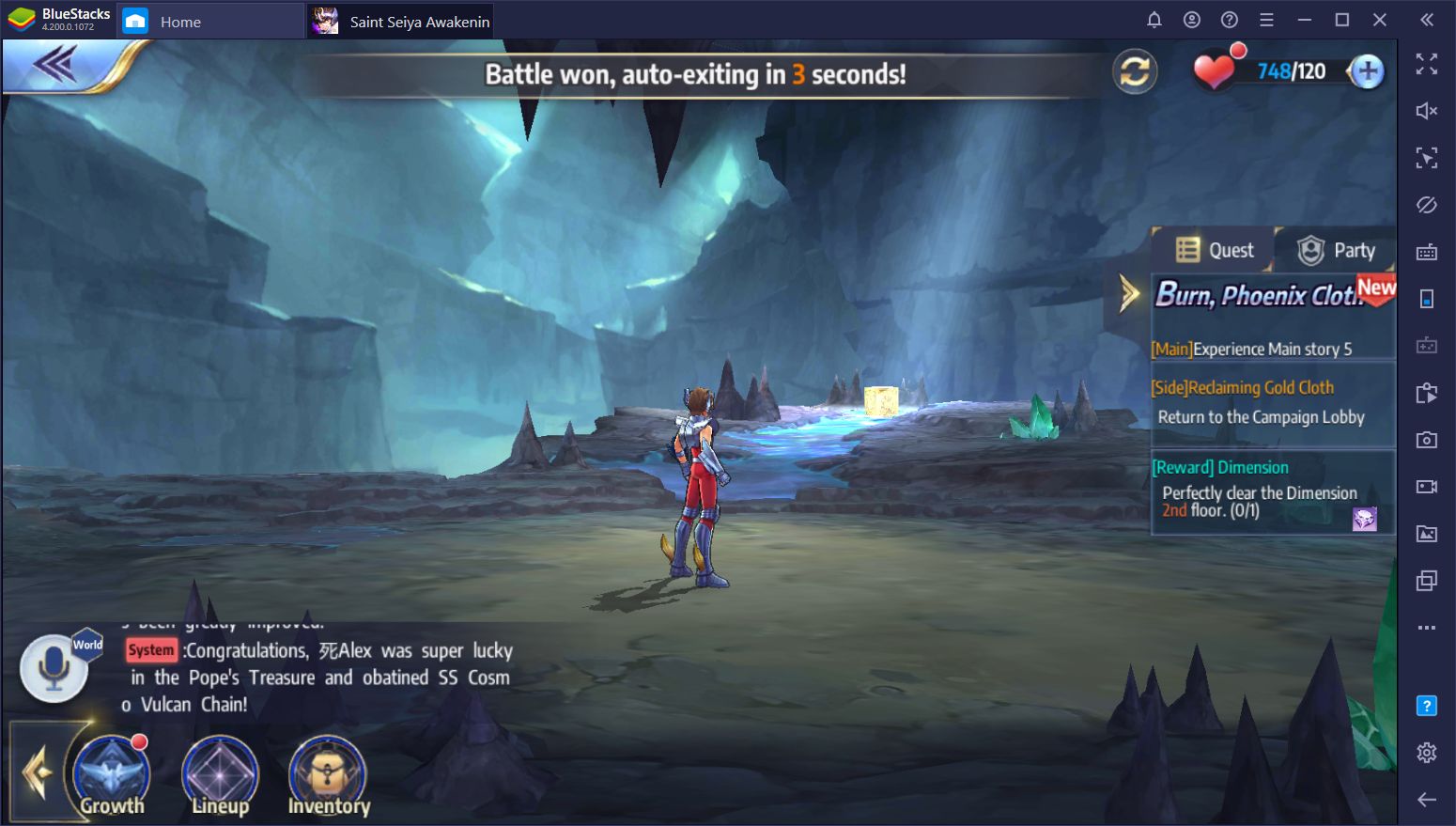 If you're just starting out in this gacha RPG, the single best thing you can do is simply to progress through the main story until you can't go any further due to enemies becoming too strong for you to handle. In many cases, this is a good indicator that you should stop and spend some time upgrading your characters before moving on.
Your first completion of the story chapters will grant you tons of rewards in the form of diamonds and upgrade materials. The side-stories are also quite important when it comes to progressing in this game for the very same reasons. Some tasks that you'll be performing, aside from fighting enemies on the battlefield include answering trivia questions and mining for materials, among others. Not to mention that, by participating and progressing through the main and side stories, you'll also learn much more about the lore and world of Saint Seiya Awakening.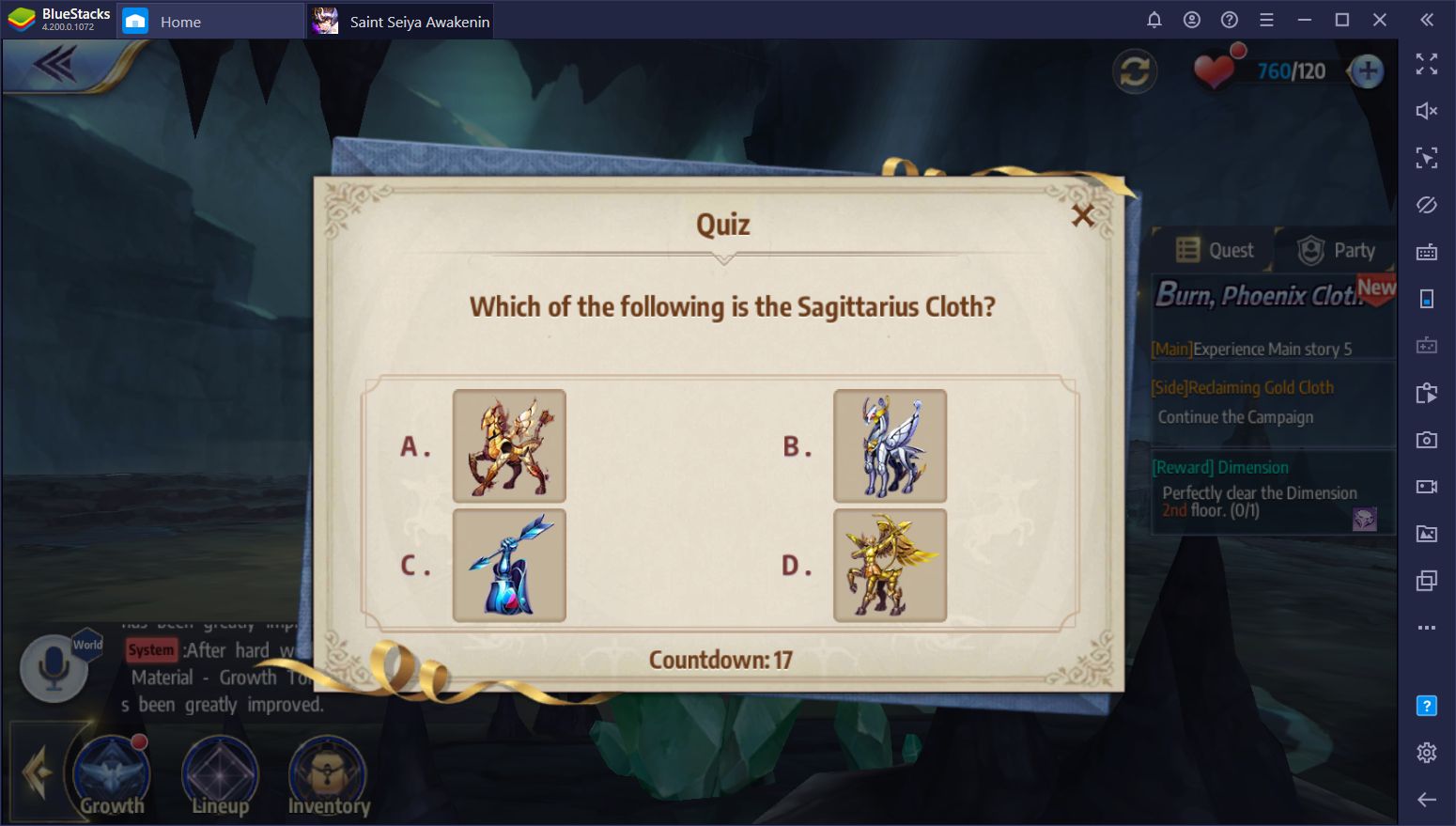 Another great way to spend your time in this game is by completing the daily quests. In fact, doing your dailies should be your top priority upon logging into the game initially as these often reward you with plenty of useful materials. While the main story quests give the most rewards, you can only complete them once, which makes your daily challenges the best way of procuring materials and other resources in the endgame.
Another important Saint Seiya Awakening tip revolves around diamonds, the premium currency in the game. Specifically, there are several methods through which you can acquire this resource, including the aforementioned story and side quests, as well as from participating in PvP, completing achievements, leveling up, and through special events. The best way to spend diamonds in this game, aside from summoning new characters, is by purchasing packs and buffs, as well as refine stones, and skill tomes shards from the Mall.
Make sure to swing by this shop whenever there's a sale so that you can nab some awesome items.
Summoning in Saint Seiya Awakening
While Saint Seiya Awakening is definitely a gacha game, since it has a randomized summoning system in which you never know what you're going to get, there are also a few nuances in this mechanic that you can address in order to shift the results slightly in your favor. Namely, the summoning system allows you to point a reticule to certain constellations in the sky, which can affect the outcome of the summoning.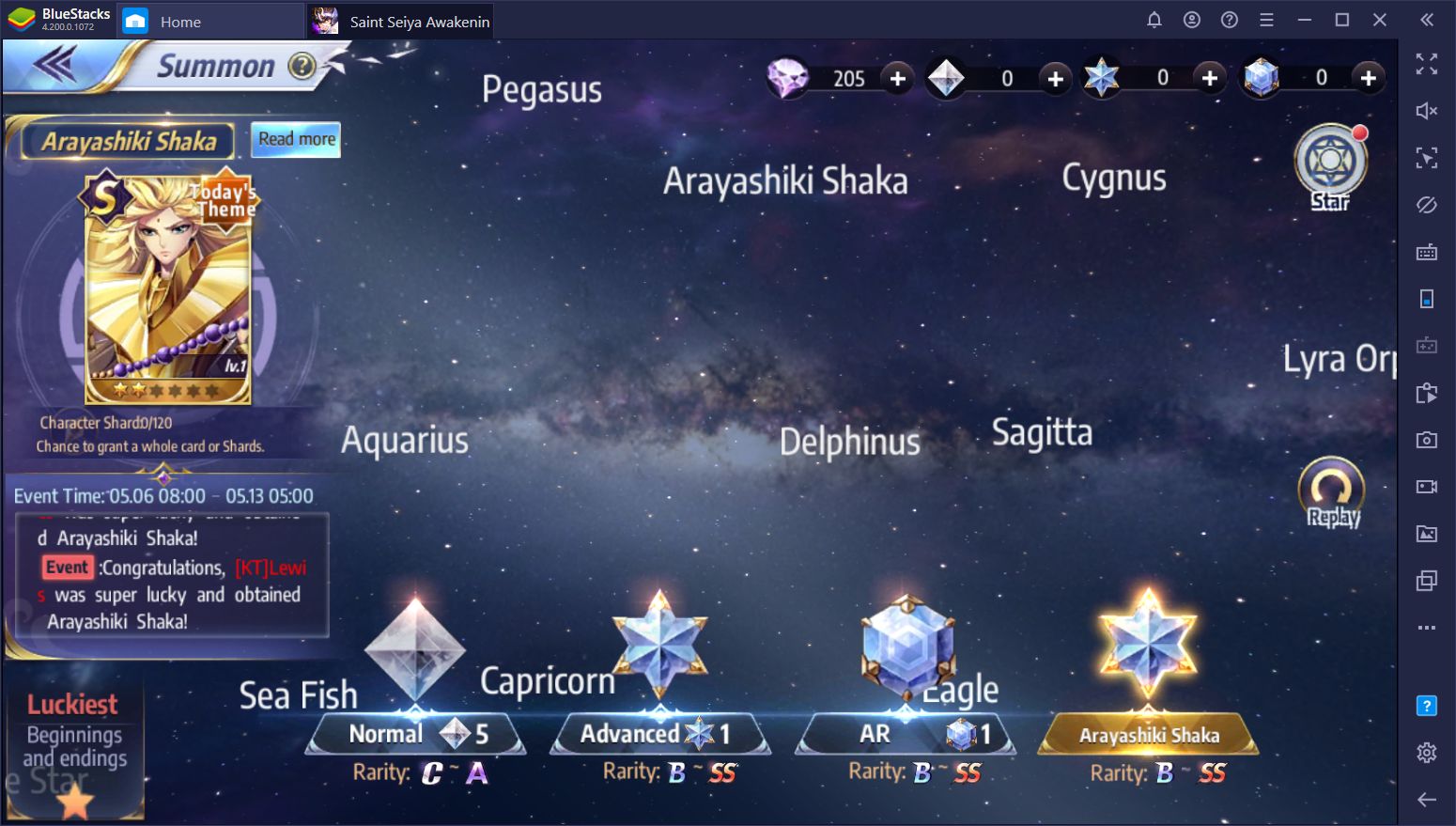 However, while this system may appear quite random to new players, especially since there's no explicit guidance as to where you should point the reticule before summoning, there's actually a series of keywords on the bottom left corner of the summoning menu, which give hints as to where you should aim.
This small hint screen is comprised of two parts: The topmost word will often say something like "lucky," "luckier," or "luckiest," or it might not say anything at all. This part is quite self-explanatory as you'll have a higher chance of summoning better characters when it says "luckiest." The second part, however, is quite complex as it often shows cryptic phrases that give vague hints as to where you should point the reticule for best results.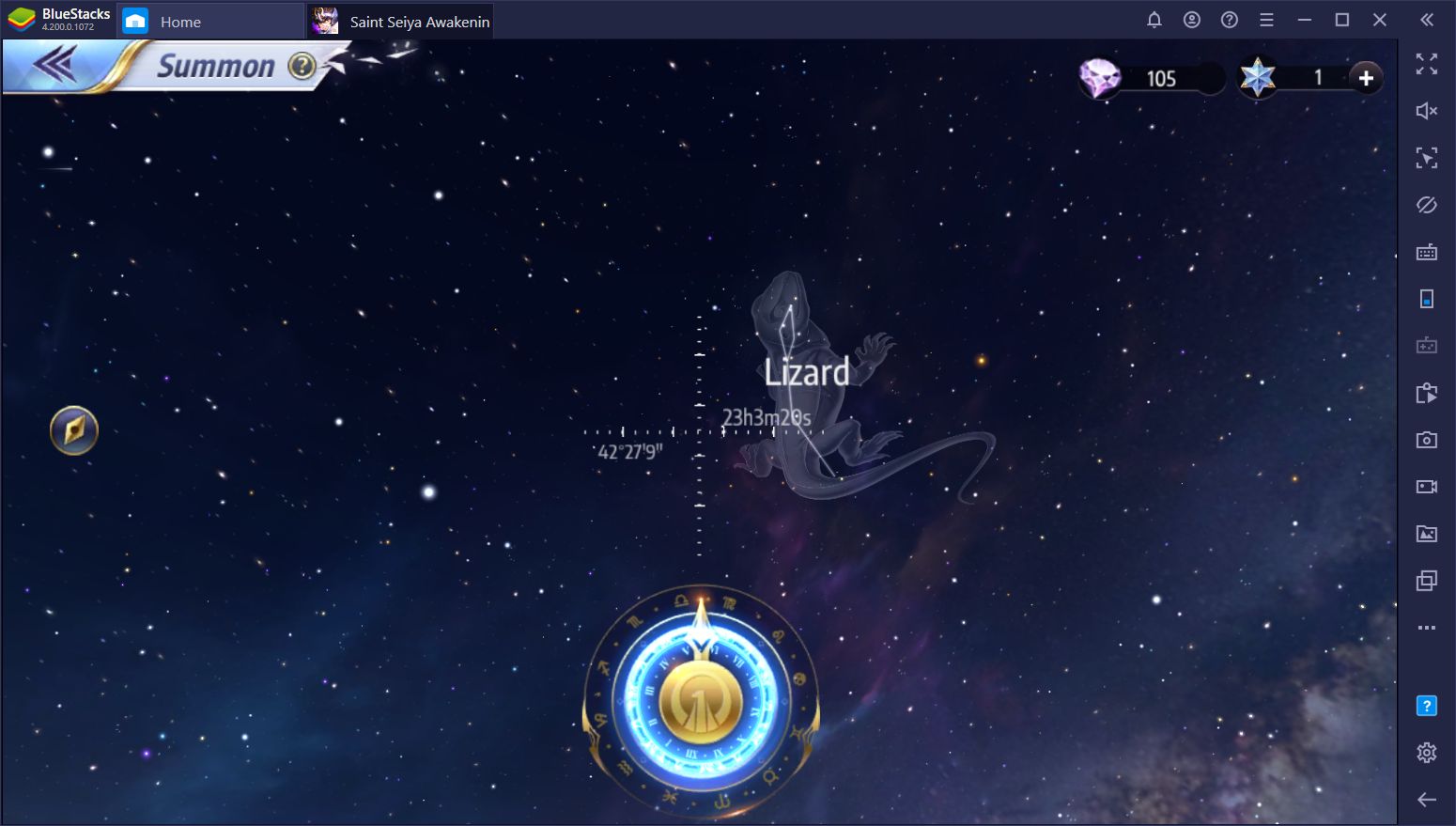 In order to summon the best characters in Saint Seiya Awakening, including the coveted gold saints, you need to point the summoning reticule at the correct constellations as suggested by the hints:
Three Constellations are in Luck – Scorpio, at 28°33'56", 16h8m26s.
Near Endless Curiosity – Scorpio at 28°33'56", 16h8m26s or the Hound at 38°2'17", 12h9m27s.
Northern Luck – Pegasus (22°06'39", 23h8m0s).
Southern Luck – Aries (25°47'51", 2h8m9s), or Middle of Cancer (3°43'51", 8h9m50s).
Eastern Luck – Sagittarius (-37°33'9″, 19h13m5s), Libra (-15°8'17", 15h1m16s), Scorpio (28°33'56", 16h8m26s), or Crane (-46°29'20", 21h14m25s).
Western Luck – Virgo (0°44'45", 12h14m35s), or Aries (25°47'51", 2h8m9s).
Beginnings and Endings – The space between Pisces and Aries (17°48'34", 1h14m43s).
Time Flies – Taurus (18°9'47", 4h8m12s) or Scorpio (28°33'56", 16h8m26s).
Fire Makes Metal – Virgo (0°44'45", 12h14m35s) or Sagittarius (-37°33'9″, 19h13m5s).
Times are Changing – The weirdest one. Point absolutely nowhere.
The Best Characters in Saint Seiya Awakening
Now that you know the best tips on how to summon those coveted Gold Saints, we can go ahead and talk about some of the best characters in Saint Seiya Awakening. Like in many other gacha RPGs out there, the meta in this game is constantly changing and tier lists are always being updated as new characters are introduced and existing heroes are rebalanced. Nevertheless, some of the best characters in this game are those who stand the test of time and, even after updates and patches, remain strong in relation to the others.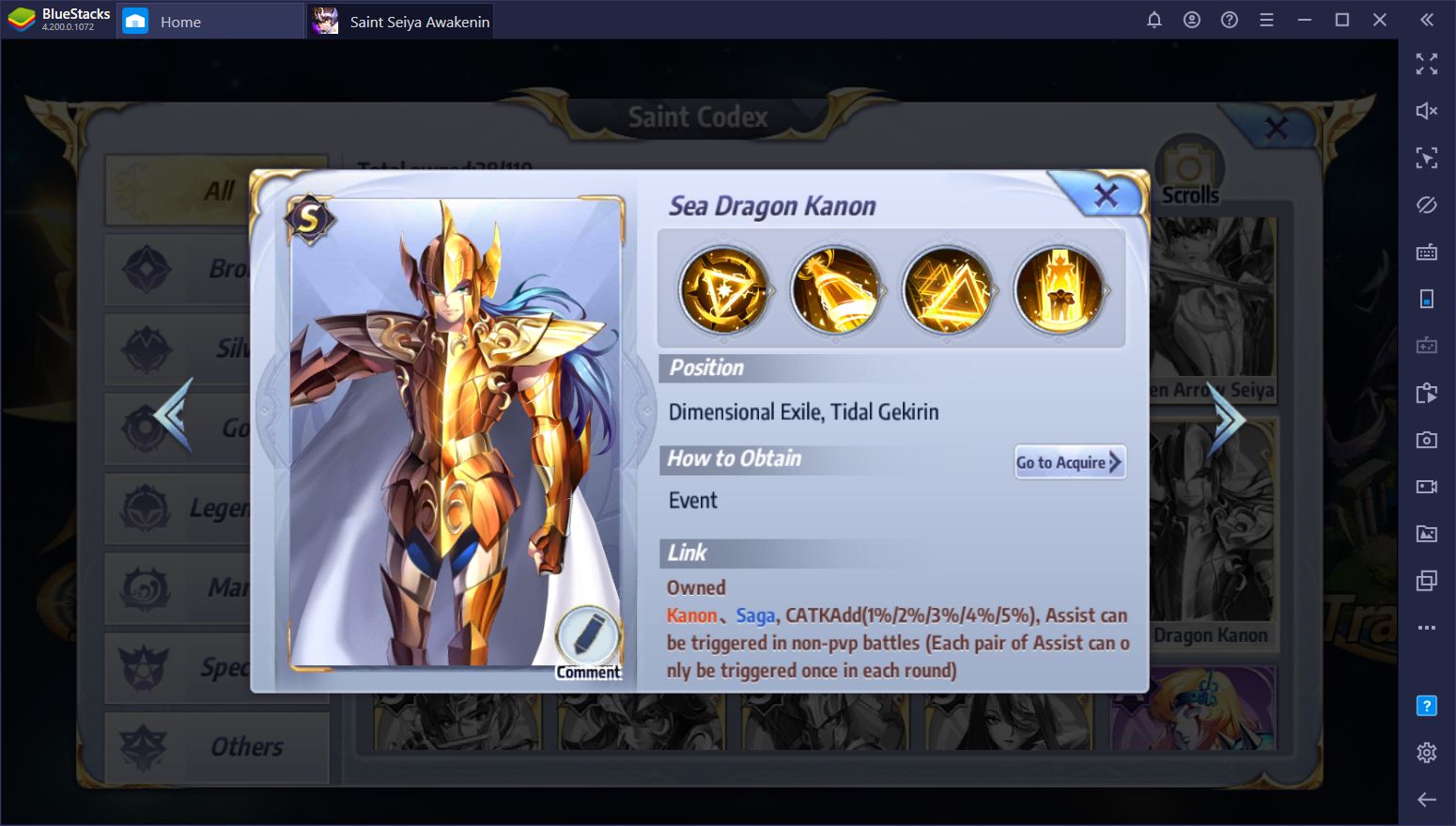 Some of the best characters in Saint Seiya Awakening, as of May 2020, include the following:
Sea Dragon Kanon (S)
Arayashiki Shaka (SS)
Sextans Luna (B)
Divine Cloth Phoenix Ikki (S)
Cancer Deathmask (S)
Kiki (B)
Scylla Io (A)
Saori Kido (S)
Divine Cloth Seiya (S)
Hades (SS)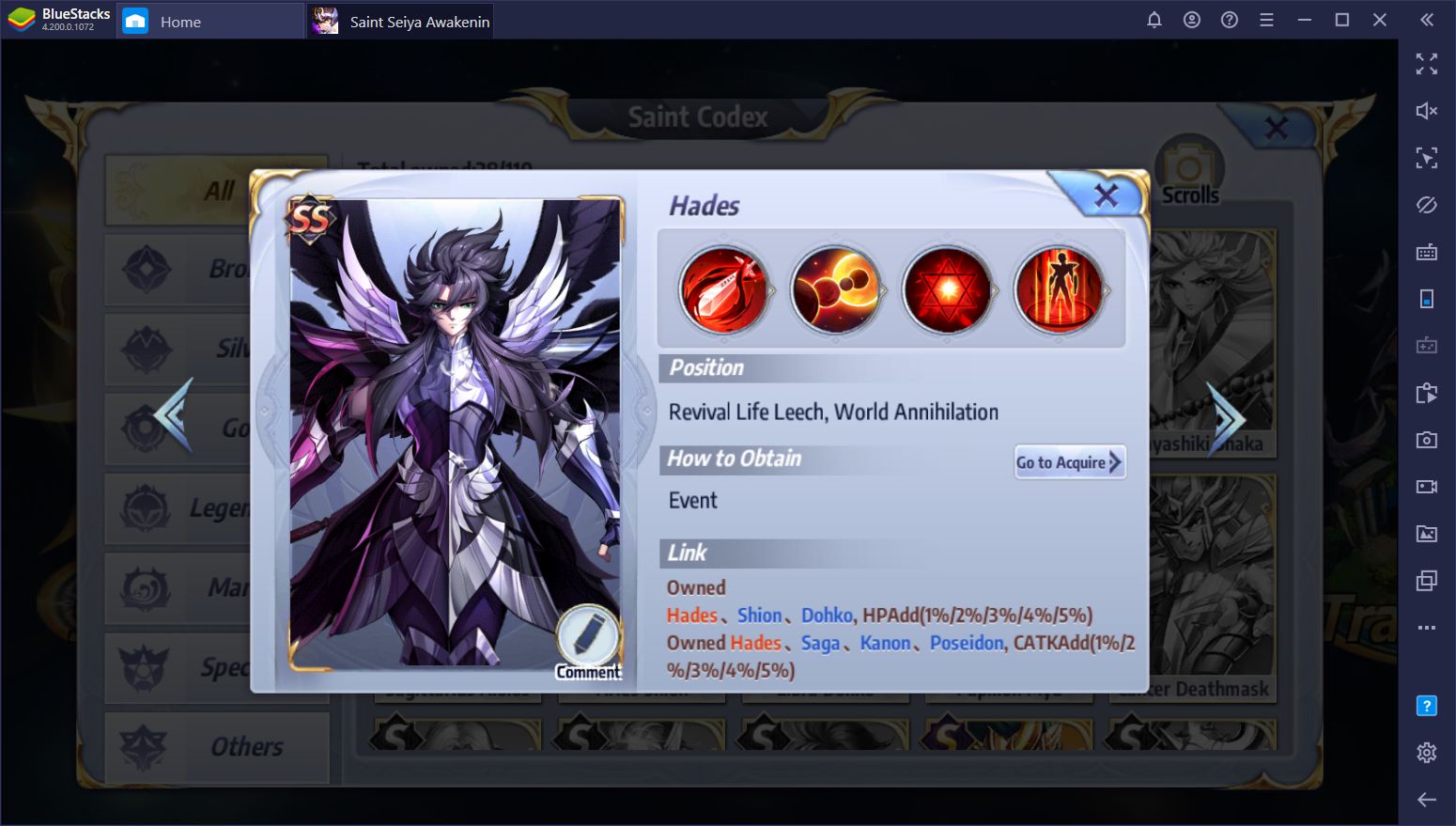 The Best Guides, Tips, and Resources for Saint Seiya Awakening
In closing, Saint Seiya Awakening is one of the best gacha RPGs out there. Its combination of awesome mechanics and stellar visuals and performance, especially if you play it on PC with BlueStacks, definitely leave little to be desired.
Throughout this article, we have left several links to guides on our blog, which elaborate further on certain aspects of this game. In case you missed, here's a recap of everything we listed in this guide, as well as some other links that you might find useful:
These are only a few of the articles on Saint Seiya Awakening that are freely available on our blog. Feel free to swing by if you want to find the best tips and guides for this awesome game.