Updates
Black Desert Mobile's Great Ocean Expansion Finally Out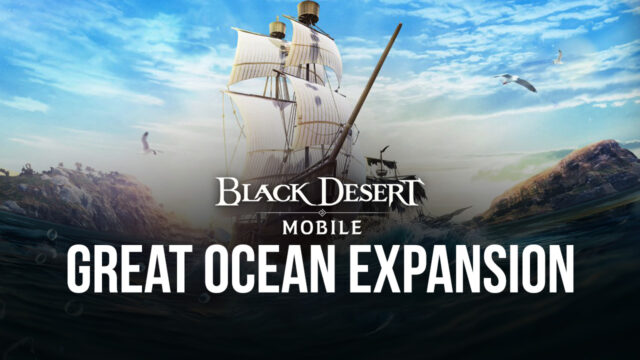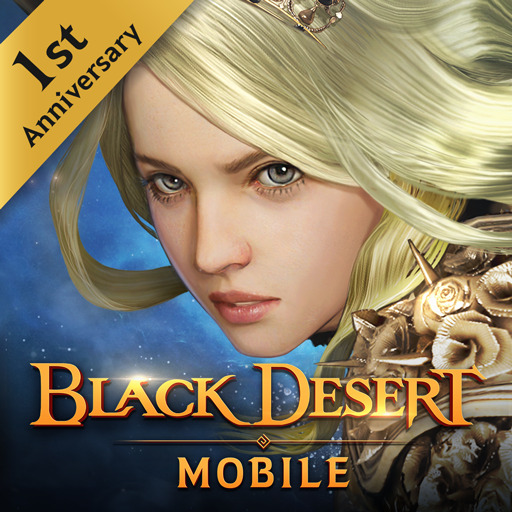 The popular Online Multiplayer Adventure game Black Desert Mobile has recently been updated with the much-awaited Great Ocean Expansion. With this massive expansion, Pearl Abyss offers a ton of new content including a vast new ocean to explore, new storylines, quests, treasures, and of course an exciting new adventure for you to uncover.
Players can find the Great Ocean Expansion in the story area of the UI, the first few chapters are named:
Off To Sea

Deeper Waters, Margoria Sea

The Otter Expedition Team

A Sight To Behold
To access the Great Ocean, players must first complete the "Cadry Gatekeeper" main quest then the "Recruit Announcement" and "My Very Own Ship" quest in the Off to Sea story. Completing these basically sets you up with a fishing boat and a crew for the Great Ocean.
Great Ocean Expansion: The Basics
Ships can be bought through a ship license and can be upgraded in the ship menu. For the crew, players can opt for the camp workers in Set Sailors or just tap Auto-Placement to fill the crew randomly.
When starting, the Great Ocean map is fully covered in a dark fog, blocking all icons and marking. However, the fog slowly dissipates as the player visits the main islands of these areas revealing their true nature.
In the Ocean/ Sailing Guide, you can find the areas and quests that best fit your ship's current level. This is a pretty important tool that can help you explore the vast ocean efficiently, without frequently ending up in impossible situations.
It's best to first focus on collecting materials and acquiring sailing experience to level up your ship then pick up shooting techniques as you set sail to explore the rest.
The primary currency used in the Great Ocean is the Oquilla Coin, players can earn these coins by completing quests, defeating monsters.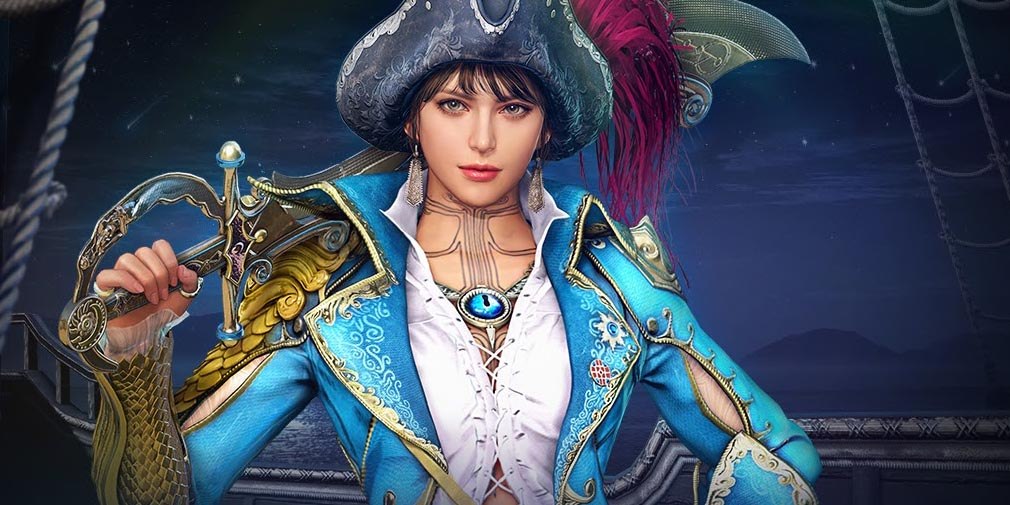 Hot Spot Fishing
Try to fish in the Hot Spot Fishing areas as it will reward you with better catches and only consume 10 Stamina.

You can find these hot spots by simply looking for seagull gatherings.

Camp Workers Fishing EXP also increases with bonuses once it passes a certain threshold (200/400/600/800).
Great Ocean Padix Pirate Island
In the great Ocean pirates roam the Kuit Islands in Margoria Sea, they are throwing a massive party somewhere on Ross Sea Island. This is the premise, you as adventurers just have to infiltrate the party then defeat the pirates.
To participate, you need an Epheria Guard Ship to enter the Ross Sea that is level 3 at least. After that you need 10 Padix Pirate Island Invitations to infiltrate the party.
Changes In Hadum Reward Trail of Power After The Addition of Great Ocean
Floor 31 Reward Dark Coin x150 -> Alyaelli Fragment x3

Floor 40 Reward Dark Coin x300 -> Alyaelli Fragment x5 Floor 41 Reward Chaos Crystal x1 -> Tear of the Goddess x10

Floor 46 Reward Chaos Crystal x1 -> Tear of the Goddess x10

Floor 49 Reward World Boss Armor Fragment Chest x2 -> Alyaelli Fragment x16

Floor 51 Reward Dark Coin x300 -> Tear of the Goddess x15

Floor 53 Reward World Boss Weapon Fragment Chest x2 -> Alyaelli Fragment x18

Floor 54 Reward Dark Coin x300 -> Tear of the Goddess x20

Floor 57 Reward Chaos Crystal x3 -> Tear of the Goddess x30

Floor 60 Reward Chaos Crystal x3 -> Tear of the Goddess x40
That's for now, stay tuned for more updates on the Great Ocean Expansion