Updates
Black Desert Mobile Update Brings the Awakening System to the Popular MMORPG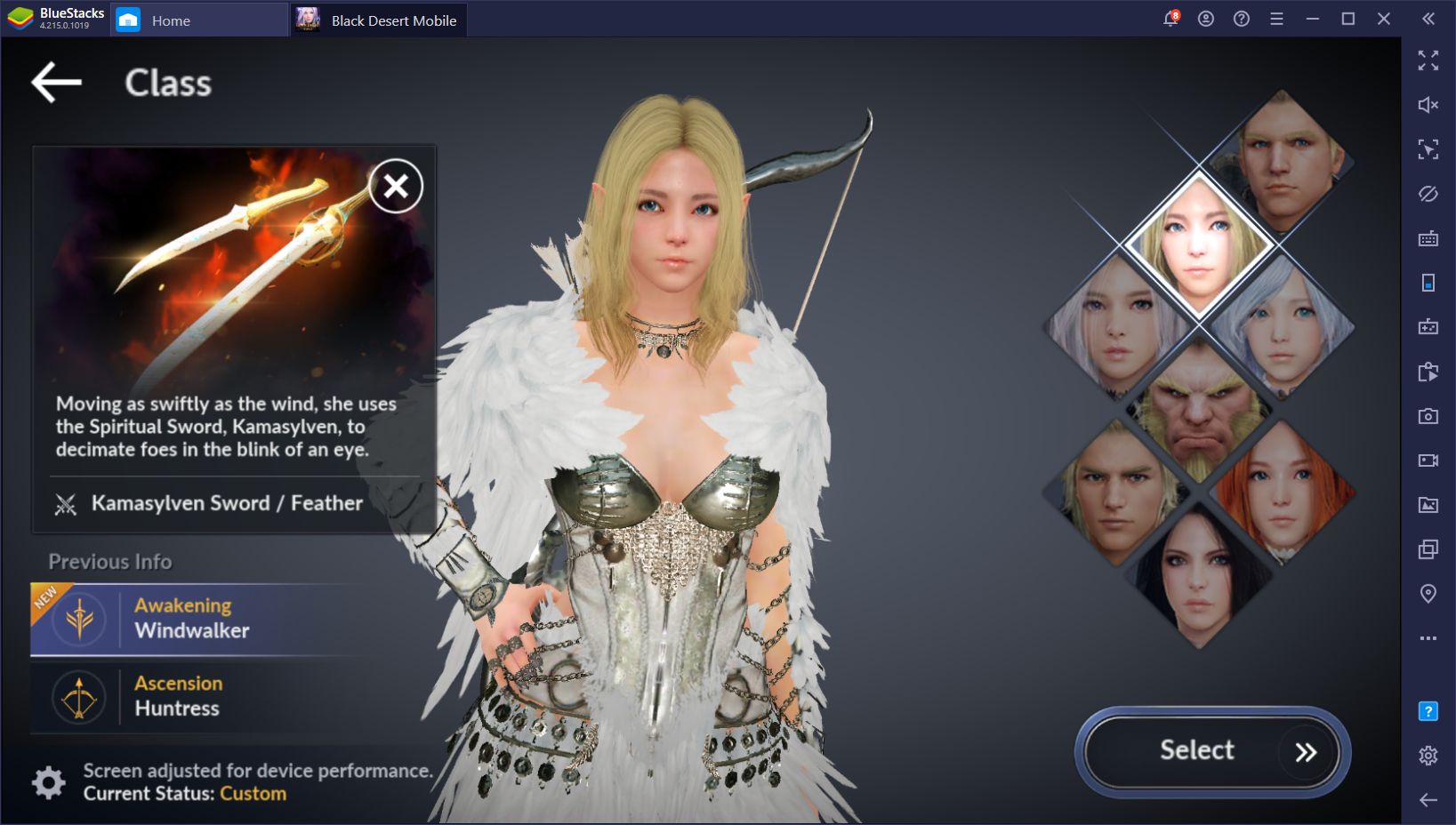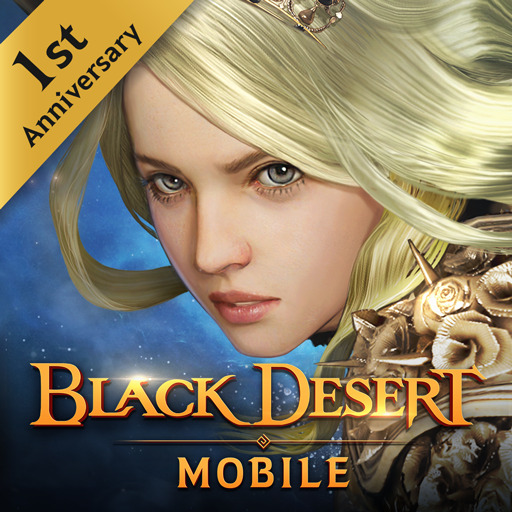 Those who have played Black Desert Online and its mobile version, Black Desert Mobile, know that this is one of the most ambitious MMORPGs currently out there, with plenty of features and mechanics that put other MMOs to shame. In this game, players can not only create their own characters of many different classes and specialties and run around killing monsters and engaging in PvP, but they can also participate in many fun activities such as fishing, horse-breeding, farming, gathering, trading, and building their homes, among many others.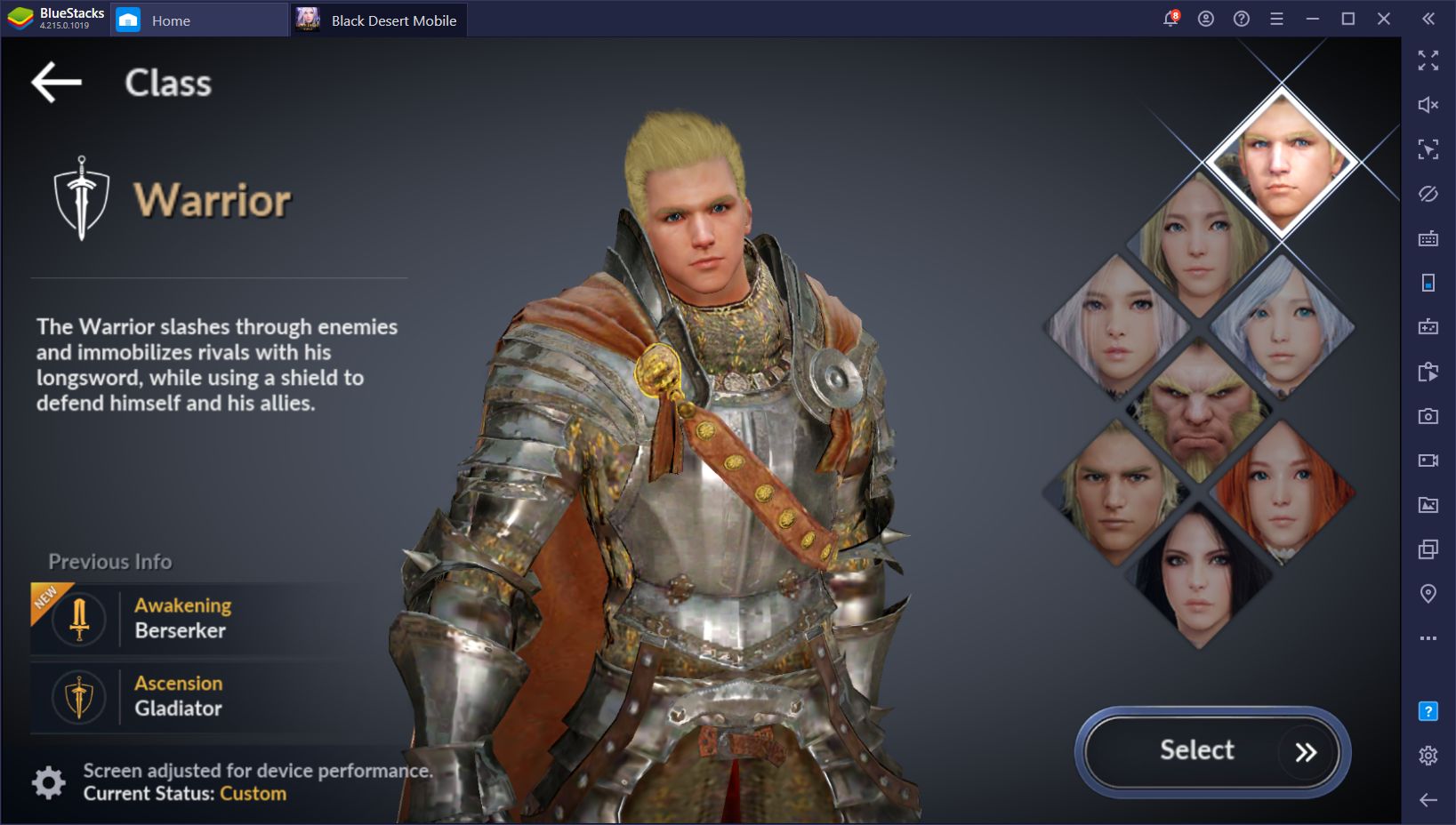 For these reasons, Black Desert is not your typical MMORPG experience, considering how much there is to learn and to do. However, in a recent patch, this massive game got a little bit more complex as the Awakening System is being implemented Black Desert Mobile, adding an extra layer of complexity to the game's combat.
What is Awakening in Black Desert Mobile?
While those who have already played the PC version of Black Desert Online likely already know this, the Awakening system allows players to transcend their characters to newer heights once they reach level 60. By Awakening, a character learns new and powerful skills and can wield different weapons. In some cases, the gameplay style changes entirely; it's like learning to play again, but with a high-level character!
As of right now, all classes except the Striker may perform Awakening. After reaching level 60, they need to complete a series of Black Spirit quests, after which they will receive their special class weapon, and will be able to learn new and powerful skills. Once awakened, the player will be able to freely switch between these weapons, even in the heat of combat, effectively increasing their repertoire of skills and attacks. However, this also makes some classes exceedingly difficult to master since you must transition between weapons on some occasions, and learn more combos on top of the ones you've been using, so far.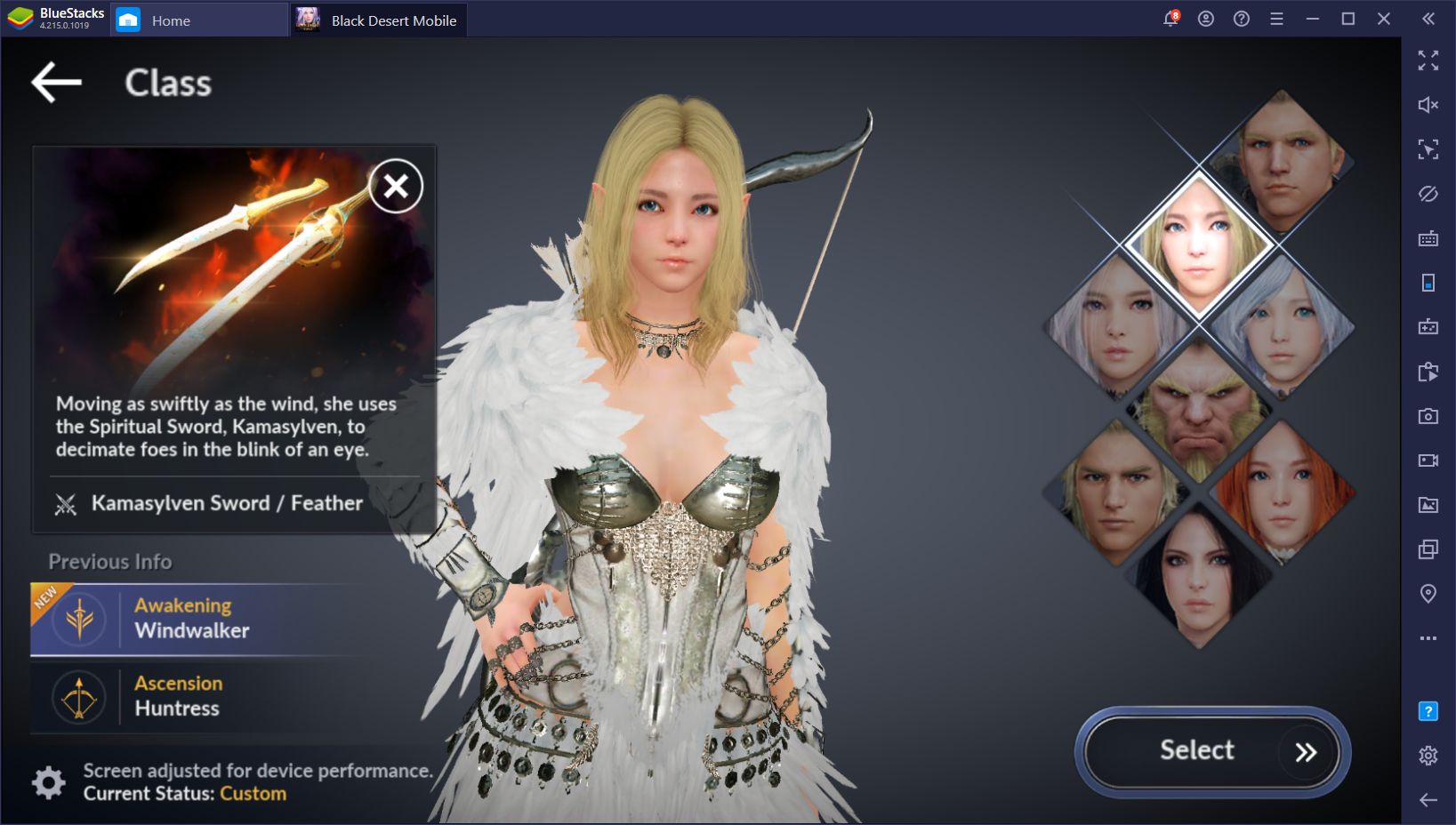 Some classes, like the Ranger, change their play style significantly after Awakening, since they trade in their ranged bow attacks for a more personal approach wielding a sword. As of writing this article, there are 7 classes in Black Desert Mobile that can undergo Awakening, including the following:
Warrior: Originally wields swords and shields. Uses greatswords after Awakening.
Ranger: Originally wields longbows and daggers. Uses a sword after Awakening.
Dark Knight: Originally wields a massive Kriegsmesser sword. Uses a magic blade after Awakening.
Witch: Originally wields a staff and dagger. Uses a magic tome after Awakening.
Giant: Originally wields axes. Uses a buster and cannonballs after Awakening.
Valkyrie: Originally wields swords and shields. Uses a greatlance and shield after Awakening.
Sorceress: Originally wields talismans and amulets. Uses a scythe after Awakening.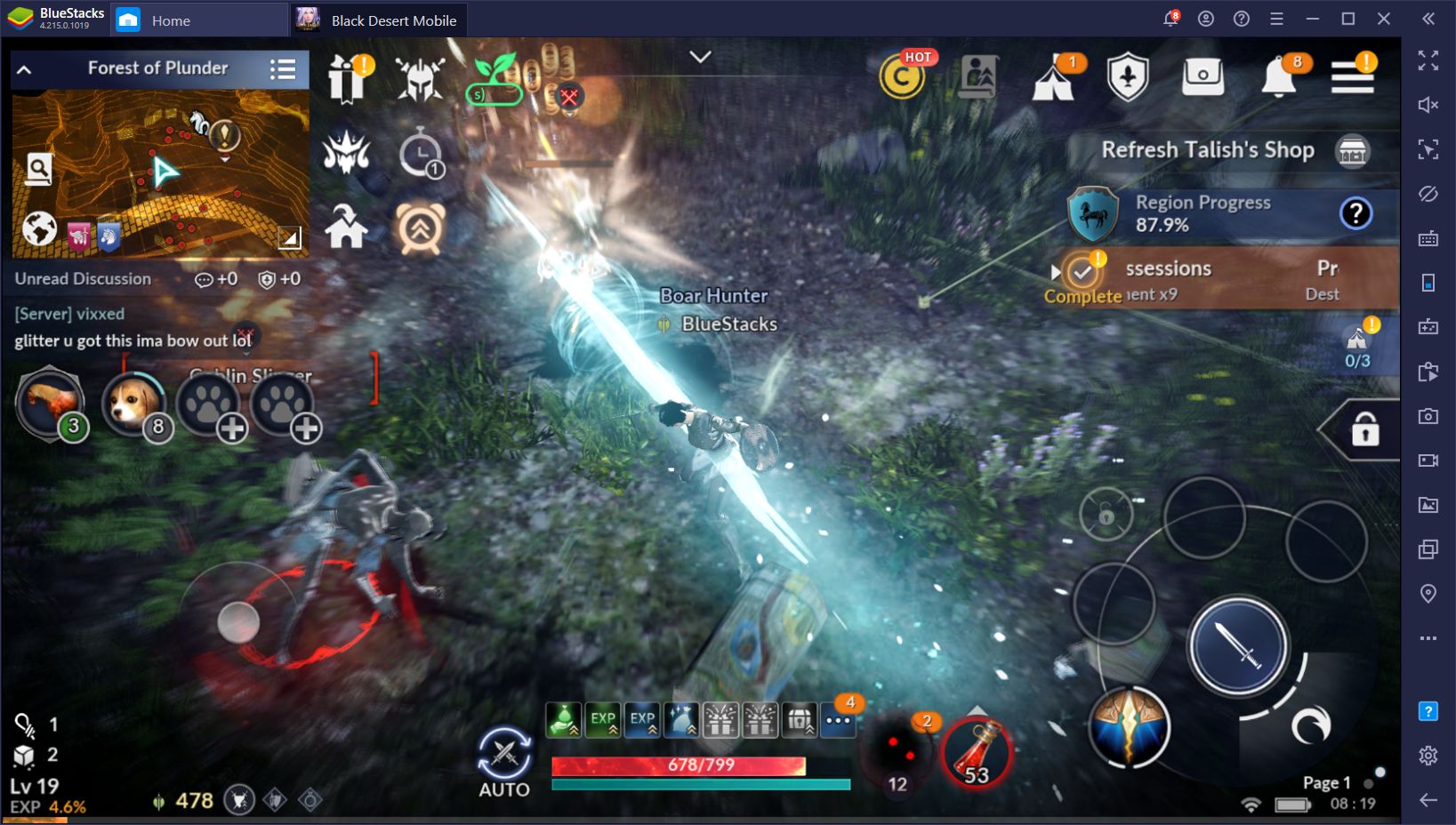 Aside from the new Awakening content, there's also an awesome Mega Growth Boost that will last up to July 22. This boost grants characters +500% combat exp and a 300% increase in field drops. However, once the character reaches level 60, these buffs are removed. In this sense, the Growth Boost is meant to help players reach the level required for Awakening.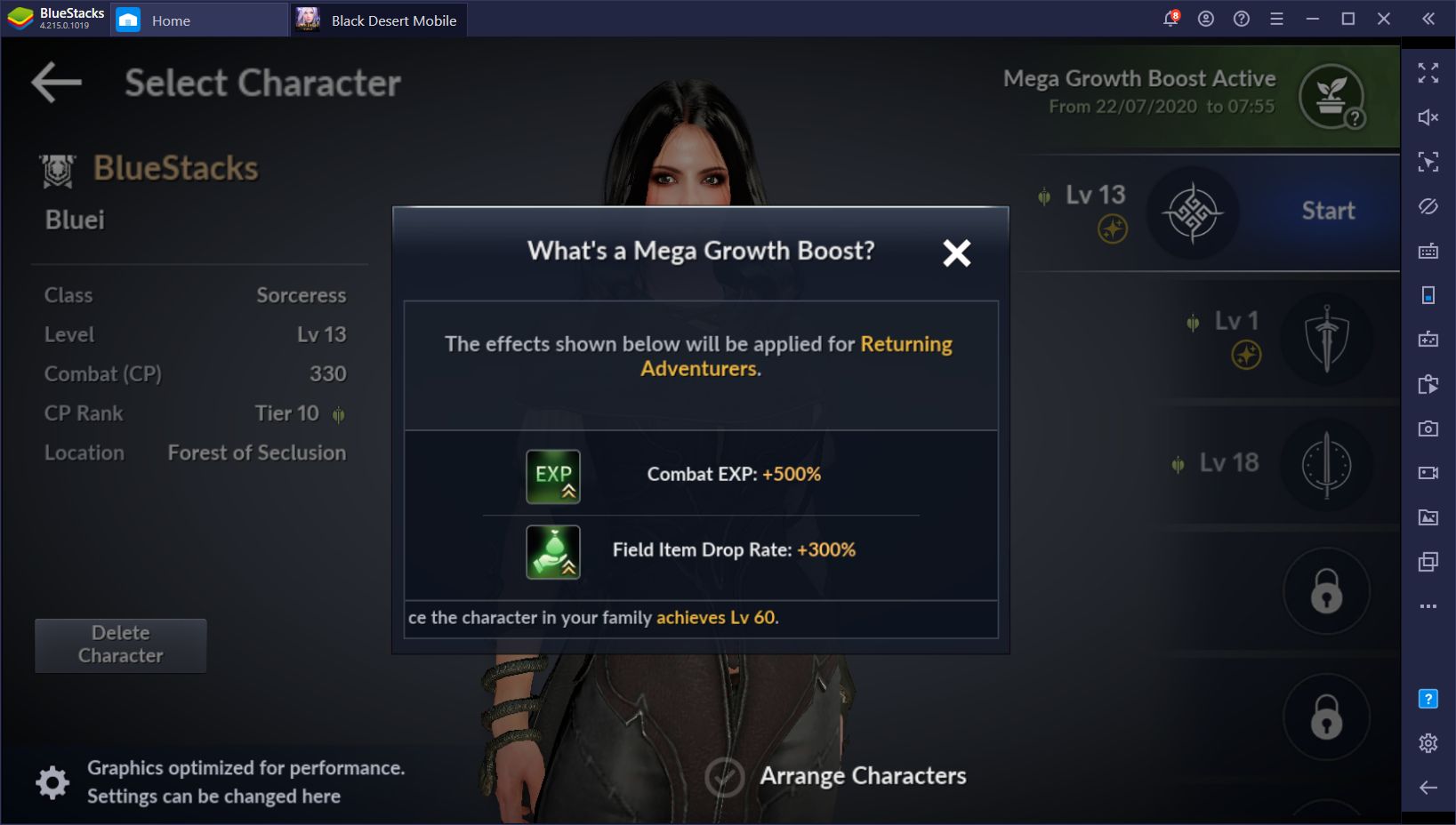 This boost, combined with all the features that BlueStacks offers means that you can reach level 60 with any character in record time, and while automating most of the grind. Not to mention that you can enjoy BDM on PC, with the best possible performance; even better than on the most expensive phones in the market!
Have you already Awakened any of your classes in Black Desert Mobile? Let us know what you think about the new content!