Updates
Black Desert Mobile Halloween Events 2020 Bring Tons of Prizes to the Popular Mobile MMORPG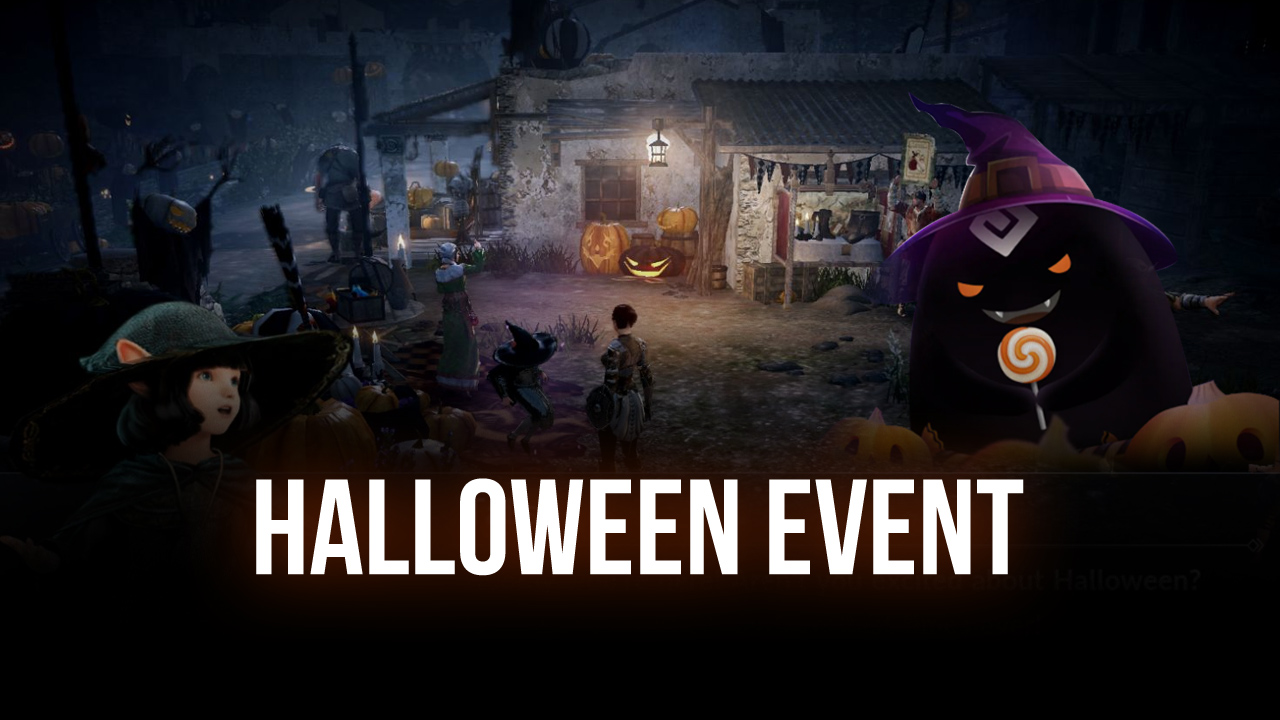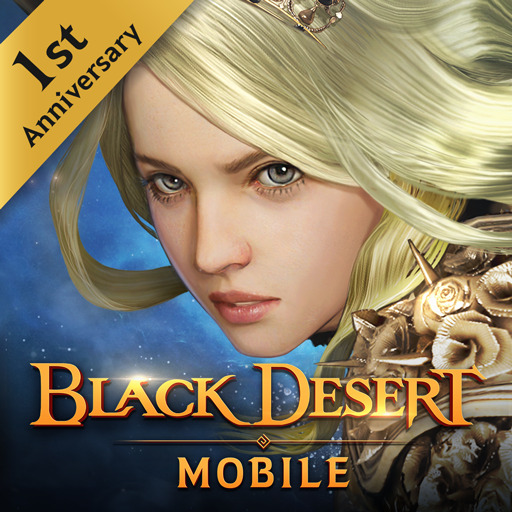 Black Desert Mobile is another one of the most popular mobile games that are joining the Halloween festivities, as the MMORPG is offering a few different quests and challenges. The players can participate in to receive limited and awesome prizes. One of these events comes from the hands of their very own GM Spooky, who will go around giving players missions in return for gift boxes.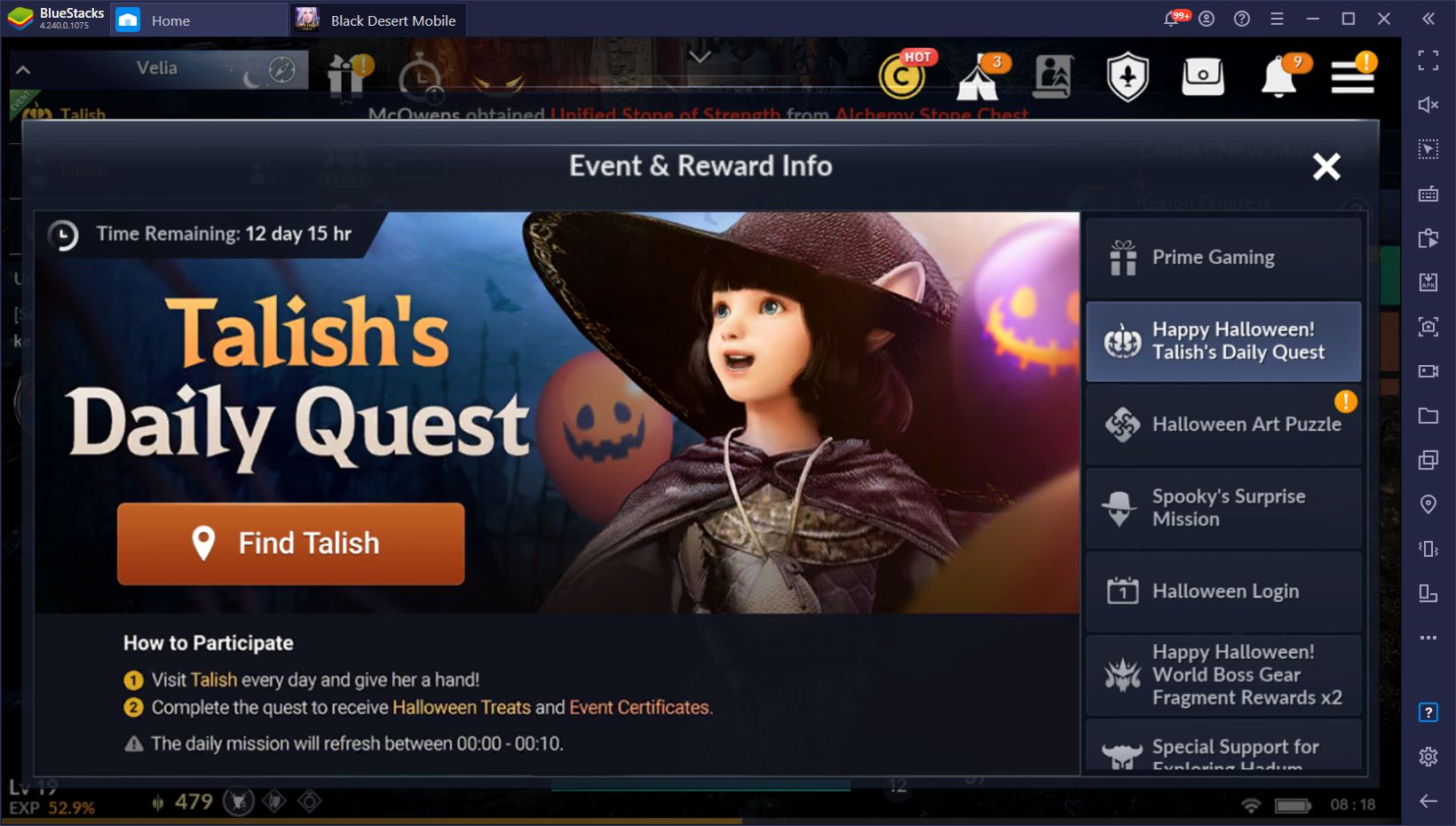 Let's take a look at everything we can find in the Black Desert Mobile Halloween events:
Talish's Daily Quest
The first event in the ongoing celebrations consists of meeting up with Talish the witch and completing her daily quests. These missions can get a bit boring, especially since they involve killing hundreds of monsters. However, considering everything dies so fast in BDM, and that you spend most of your time fighting in auto-battle anyway, they're quite easy to complete. It should take you about 15 minutes of auto-grinding to complete this daily quest.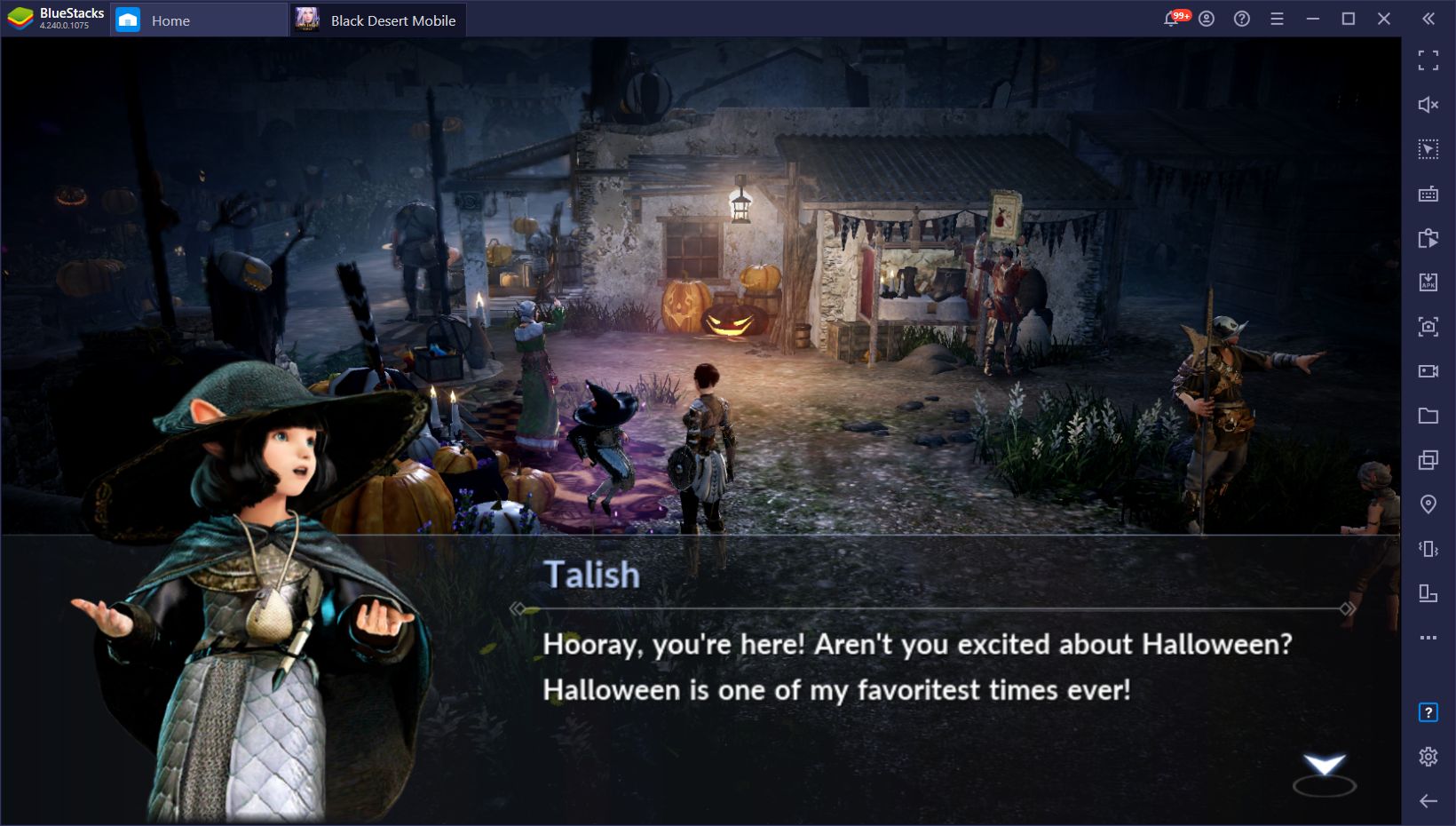 For your troubles, you'll receive special currency that you can trade for different prizes in the event.
Halloween Art Puzzle
In this event, you can solve different sliding puzzles and score some sweet, sweet loot for your efforts. This is actually quite an awesome part of the Halloween celebration, allowing you to break the monotony of farming and grinding against the same monsters, and spend some time solving puzzles.Exercise your brain instead of your fingers, so to speak.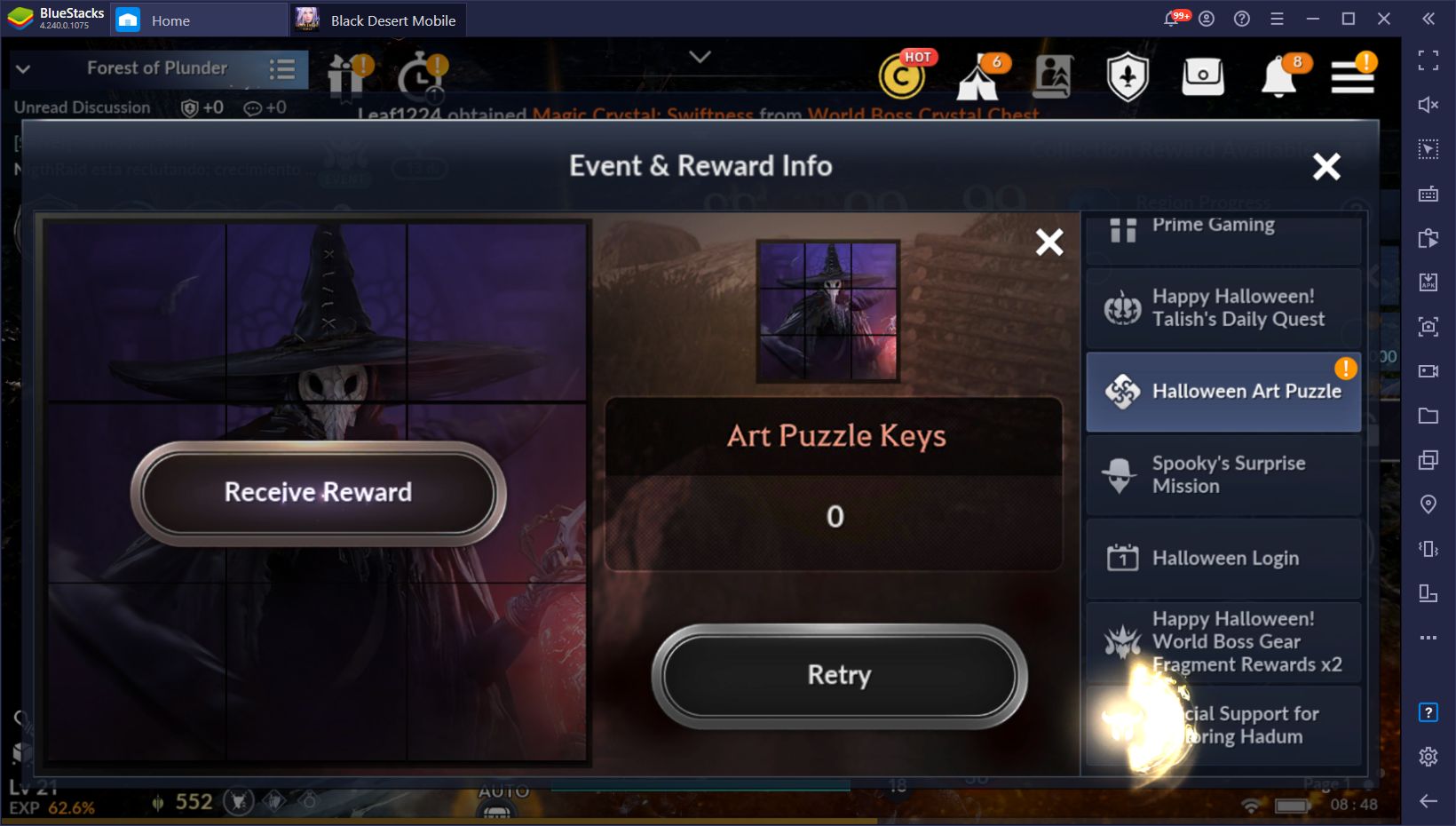 Once a day, you can receive a free Art Puzzle Key that you can use to participate in this event. Every puzzle you complete will give you a Trick Chest that contains Lightstone Fragments, Boss Stamps, and Ancient Tablets. After completing 6 puzzles, you will receive a special Treat Chest with awesome skins and other cool items.
Spooky's Surprise Mission
The highlight of the Halloween celebration is, without a doubt, Spooky's Mansion. During a specific time of 3 days, all players will receive a special invitation from GM Spooky asking for help in clearing his Spooky Mansion mission. For their efforts, everyone who participated and managed to complete the task will receive Spooky's Mysterious Gift Box.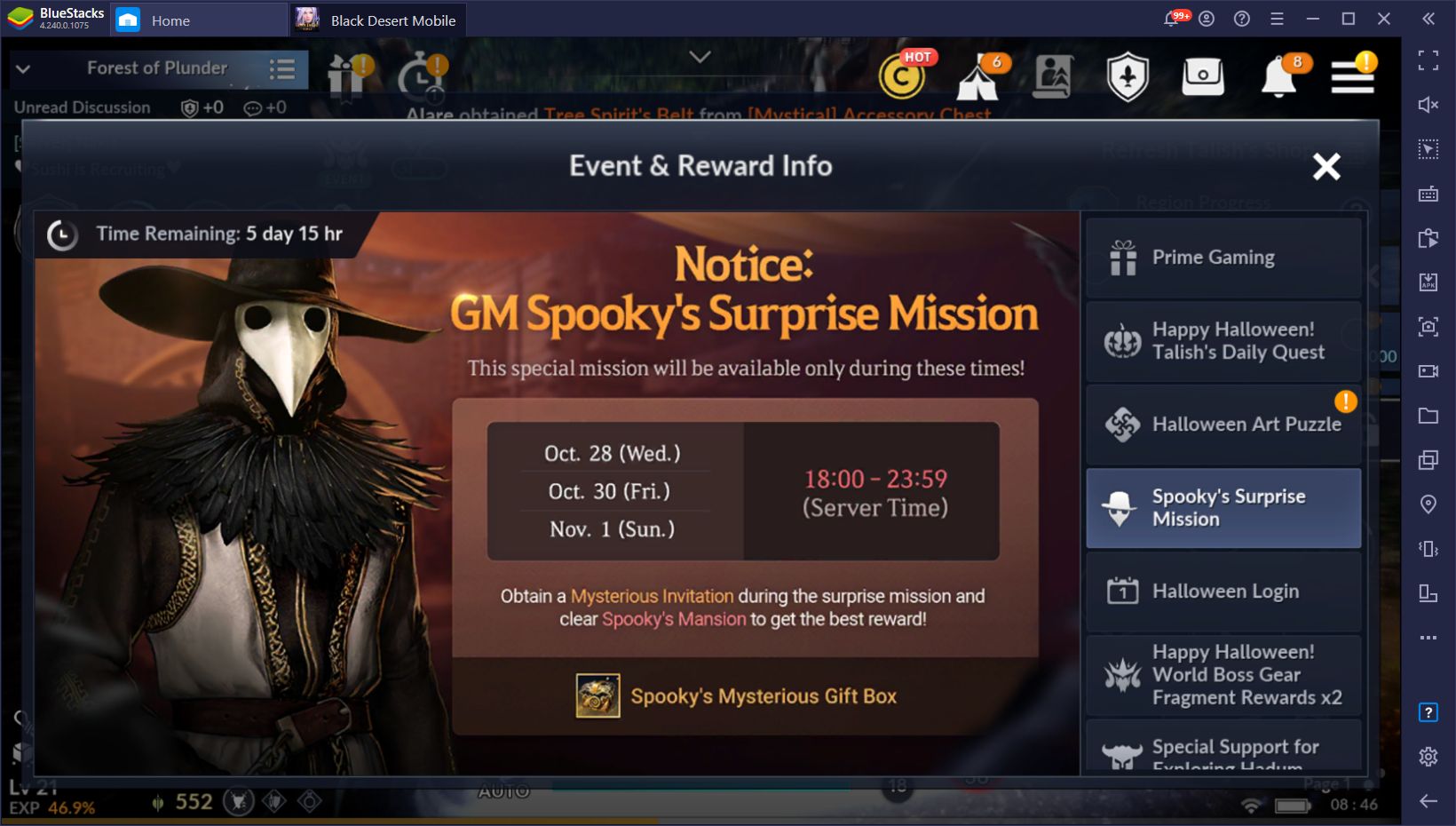 This event will be available on October 28, and 30, and on November 1st, from 18:00 to 23:59 (server time). Remember to set some time apart so you can focus on completing this task before the event ends!
Halloween Login
Last but not least, we have a login event. This is as simple as it gets; you simply need to login for 14 days to receive cool rewards every day. These prizes include Pumpkin Chests, Mystical Accessory Selection Chests, and even 500 Black Pearls as a reward on the 14th login.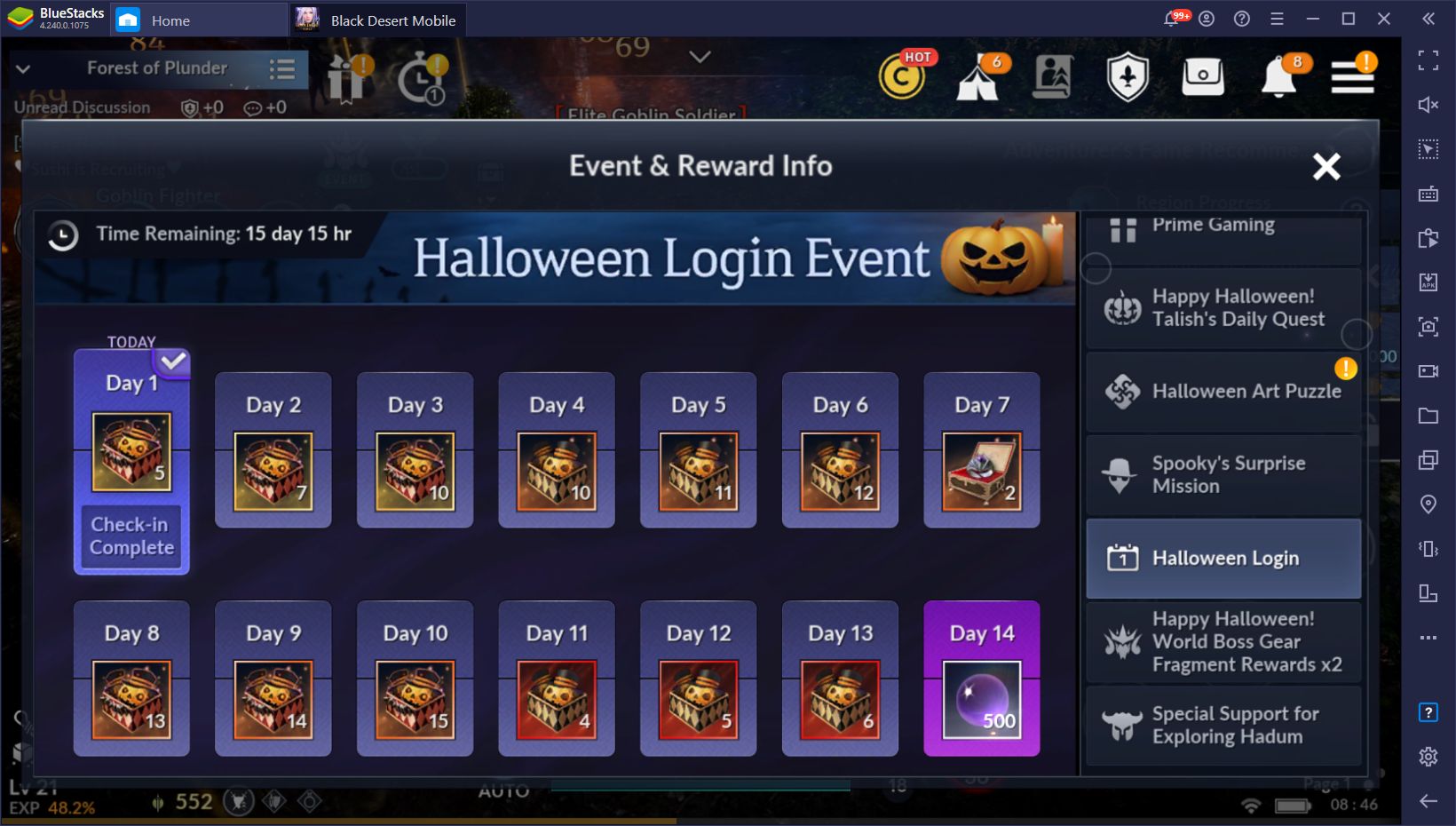 There are lots of fun events going on this year in Black Desert Mobile's Halloween celebration. Make sure to login during this period to participate and score some limited goodies for your efforts.