Updates
Call of Antia – New Heroes Samol, Jack, and Tournament of Valor with Update 1.4.100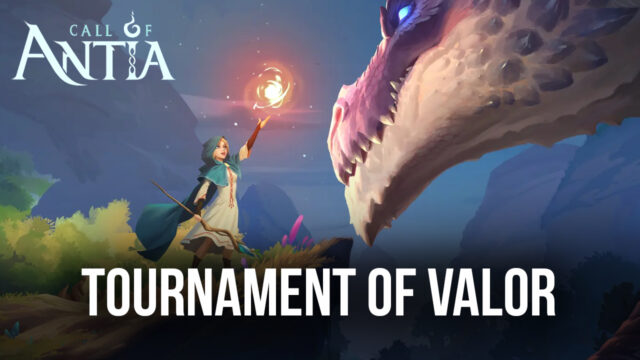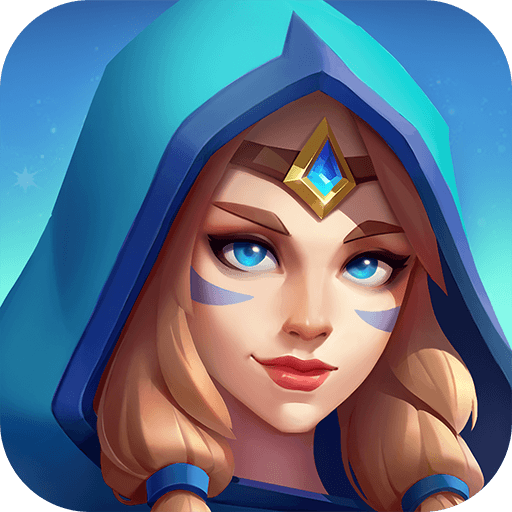 We hope everybody is as excited for Update 1.4.100 in Call of Antia as we are as this update is bringing some of the most awaited content and heroes for the month of May 2022. The FunPlus International Match-3 RPG title releases a sneak peek trailer for all of its upcoming patches and updates it has in the pipeline a week before they actually go live on the servers.
The latest update for Call of Antia is not a small update but a loaded one instead. The game mode brings the release of 2 new heroes – Samol and Jack, which are going to be available to be summoned on the Aria of the Darkness summoning banner. Players can also finally experience the much-awaited new content called Tournament of Valor which is a weekly PvE-based game mode. A new system to empower your heroes called Artifacts is being launched along with many new Arena and Game optimizations. This is a heavy patch, so let's get right to the details.
New Heroes Samol and Jack
The newest pair of heroes is none other than the rangers of darkness – Samol, and Jack. Out of the two new heroes being released, Samol is going to be the higher rarity counterpart at 5-Star rarity and is going to be more sought after due to his stronger skill set. They both will be available in the "Aria of the Darkness" summoning banner where the chance to obtain Samol and Jack will be at a higher rate if players manage to obtain any 5-Star or 4-Star unit.
Samol
Samol is a 5-Star Fire elemental hero who is available to be summoned from the Aria of the Darkness banner for a limited time. Samol is a beast of a damage dealer with a high multiplier of 512% single targeted damage on his Brutal Hammering ability. He further lands a Violence debuff on the target for 5 turns. Violence debuff states that 100% of the healing that is received by the target is converted into extra damage taken. Samol is a great counter to healing-based meta heroes which are prevalent in the higher echelons of the Arena. Here is the official description of his skills and exclusive weapon ability:
Brutal Hammering – Deals damage to an enemy and inflicts Violence on the target for several turns.
Violence: Part of the healing received is converted to Extra Damage.
Eyes of Fury (Exclusive Weapon) – Increases Critical Damage by 80% but loses 25% of current HP (no damage for Samol) when casting a skill, lasts for 3 turns.
Jack
Jack is a 4-Star Green elemental hero who is available to be summoned from the Aria of the Darkness banner for a limited time. Jack's ability Deadly Smile is a single targeted damaging skill that hits the target 4 times with each hit having a 33% chance to hit a random enemy and reduce their Mana Gain by 33%. This skill's passive ability states that whenever Jack gets attacked by other green elemental enemies, he has a 100% chance to land a Charmed debuff for 2 turns on them. He can also inflict Charm debuff on them for 2 turns with his normal attack but with a very small chance. Charmed debuff renders the enemies essentially useless as they cannot use their skills, use or gain mana, and not even a normal attack. Here is the official description of his skills and exclusive weapon ability:
Deadly Smile – Deals damage for multiple hits. Each hit attacks a random target and has a chance to reduce the Mana Gain of the target.
Passive: When taking skill damage from green enemies, there is a chance to inflict Charmed on them for multiple turns. Has a smaller chance to trigger on Normal Attack damage as well. Charmed: unable to attack, cast skills, gain or restore mana.
Gray Smile (Exclusive Weapon) – When hit by a skill, increases defense by 21% (for Jack, 42%) for 2 turns.
Tournament of Valor
A new event called Tournament of Valor is going to be starting on 20th May 2022 and is a weekly run game event that starts every Thursday and ends on Monday. It is a much-awaited game mode that is expected to drop massive rewards for players. It's a PvE stylized game mode where players do not directly fight with each other but indirectly fight for the highest damage dealt to the boss. The ranking decides the rewards and the higher the ranking the better the rewards received. Here are some of the main takeaways from this game mode:
The damage is dealt with in a real-time manner for all players who participate in this event and the leader boards can be previewed only on Monday after the previous week's Tournament of Valor has ended.
All players participating in the Tournament of Valor are divided into different tiers based on the average level of their top 5 heroes.

Each player only gets 2 attempts to challenge the boss and reap the rewards. Players can challenge the boss more times but they won't get rewarded for that. Players can do so to increase their scores.

Players who have cleared Stage 7-9 of the Campaign are allowed to participate in this game mode.
Balance Changes
Balance changes are the core part of many PvP-based games and Call of Antia is not an exception to such problems where some champions dominate over others. Such imbalance can lead to a discrepancy in meta and create chaos among the community who like to indulge in the competitive aspect of the game. In this patch, the balance changes were definitely not the main aim since only Sarona is getting some love with her getting reworks on her skills and awakening skills:
Sarona – Deals 130% damage to all enemies, and turns 2 non-purple Naya Stones into purple Naya Stones (For Defender: restores 10 mana to all purple allies and increases their speed by 2 turns).
Passive: When an ally casts a skill, increases the caster's damage dealt by 20% (up to 40%) for 2 turns. The effect is reset when another skill is used.
Awaken+1 skill adjustment: Shields self for 20% of Max HP for 3 turns when Mana is full.
Artifact System
As Call of Antia is getting older, the available methods to empower the collected champions are getting redundant and tiring with nothing to look forward to for long-term players. The newly released Artifact system is the perfect solution to this problem as they are available exclusively through certain events and game modes like the upcoming Tournament of Valor. Some other notable things regarding the Artifact systems are as follows:
Artifacts are activated automatically when obtained, and their effects are applied during battle. Effects from different Artifacts are stackable.
Artifacts come in different types of qualities – Rare, Epic, and Legendary. The higher quality artifacts will have better abilities and effects in-game.

Artifacts start at Lv.0 and can be advanced by spending Artifact Crystals of the same rarity (star rating) to increase their effects.

Artifact Crystals can be obtained when you have duplicate artifacts of the same star level, they get converted into Artifact Crystals. They can also be obtained from special events.
Gameplay and General Optimizations
The proposed changes to further enhance the gameplay experience of players along with some general optimizations:
Optimized the Alliance maps.

Alliance War now opens when an alliance reaches Lv.1.

Alliance Leaderboards can now be viewed when an alliance reaches Lv.1.

New Alliance power leaderboard (including World and Global).

Added real-time ranking notifications for the leaderboard.

Optimized leaderboard page.

Fixed the issue where the dragon couldn't be changed when editing teams in Tower of Courage.

Optimized the icon of some ascension material chests.
For more detailed information, feel free to check out the patch notes of Call of Antia. We highly recommend playing Call of Antia on a PC with BlueStacks using a keyboard and mouse for a better gaming experience.