Updates
Idle Heroes: Latest Updates, Events, Daily Rewards and More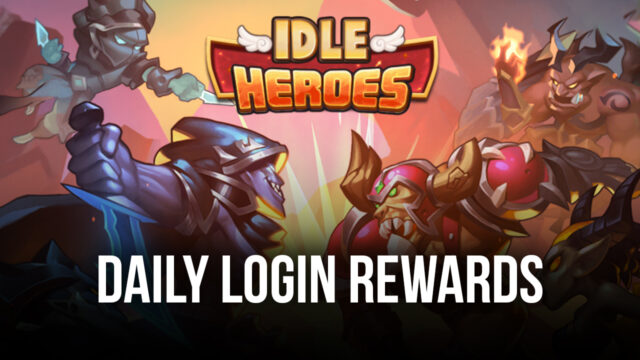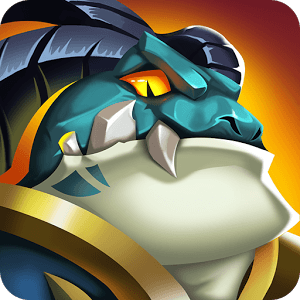 The new shadow faction priest hero Annabelle has been added to the Prophet Tree and Super Wishing Fountain.
New 5 star heroes and weapons are now available as daily login rewards. If you log in and forgot to claim your reward, don't worry as the rewards will still be claimable the next time you log in. Daily login rewards are going to refresh after 30 days but they will only refresh after you manage to get all the unclaimed daily rewards.
You will be able to get the 5-star hero Alearia straight away on the 2nd day as it will give you all the 50 shards that you need to summon the hero. If you want to get the 5-star hero Sigmund you will need to log in frequently because his cards are scattered all throughout the daily login rewards page and you can only get 10 each time. The full Hunter set will also be available as a reward that's also scattered all throughout the daily login page.
Imp's Adventure
Like a game of monopoly, you will need to roll a dice to let your Imp progress based on the dice that you rolled, eached visit will trigger a different effect. There will be two types of dice that you can roll, the Ordinary dice and the Lucky Dice. the rewards that you can get will be listed below:
Accumulate 80 stars to get 10 heroic summon scroll

Accumulate 110 stars to get 50 heroic shards

Accumulate 140 stars to get a Limited Skin Selection Chest

Accumulate 170 stars to get a Four-Faction-6-star Puppet Selection Chest (exclude light/dark)

Accumulate 200 stars to get Four Faction-5-star Hero Selection Skin (exclude light/dark

Accumulate 230 stars to get Material Selection Chest

Accumulate 260 stars to get Light/Dark 5-star Hero Selection Chest

Accumulate 300 stars to get 9-star Puppet Selection Chest
Shelter Mission
Complete a mission that is assigned to a specific hero and you can get a chance to get that hero. You will also get Ordinary Dice for Imp's Adventure event if you play this event.
Here's the list of heroes that you can get.
5 star fortress hero Fiona

5 star shadow hero Ithaqua

5 star forest hero Gloria

5 star abyss hero Ignis

5 star light hero Tara

5 sar dark hero Aspen
Learn more about Idle Heroes artifacts know what heroes are the best at PVP or PvE by reading our Idle Heroes Guide. If you are new to the game and want to learn some tips and tricks, here's our guide.
to play the game efficiently early in the game.
Don't forget to claim your free 1000 Gems and 10 Scrolls by using this code below, this code is only valid until November 30th.
IHNOV2021
What are your thoughts about the rewards and the event? Let us know in the comments below!