Updates
Idle Heroes: The Sky Labyrinth Makes A Grand Return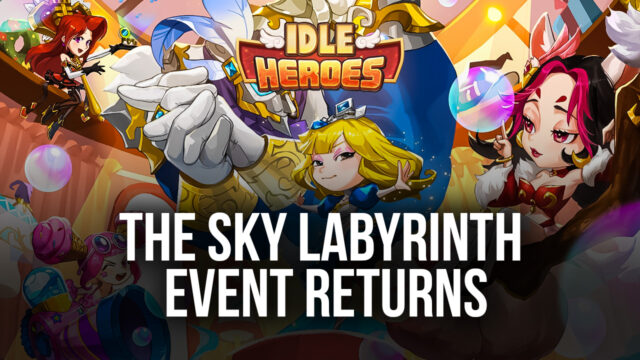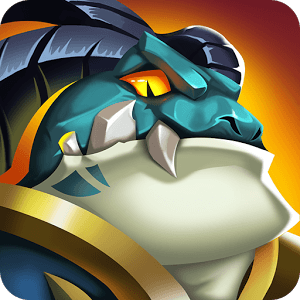 Idle Heroes will take you to the skies this week as the new patch brings back the Sky Labyrinth. The event graced our mobile devices last May and now DroidHang Games is giving players another opportunity to experience playing it once again.
Sky Labyrinth
The Sky Labyrinth event will let you collect numerous Mithril Pickaxe in exchange for exciting rewards. To get a Mithril Pickaxe, simply log in everyday and you will get 15 of these PLUS one Super Wishing Coin.
This Mithril Pickaxe can be used to break tablets and get secret treasures, including:
6-Star Non-Light/Dark Puppets (Floor 3)

Limited Skin Selection Chest (Floor 5)

Non-Light / Dark 5 Star Selection Chest (Floor 6)

9-Star Puppets Selection Chest (Floor 9)

Light/Dark 5-Star Hero Selection Chest (Floor 10)

Sky Chest I (Floor 11)

Sky Deluxe Hero Selection Chest (Floor 12)

Mysterious Artifact Selection Chest (Floor 15)

Sky Chest II (Floor 16)

9-Star Puppets Selection Chest (Floor 17)

Sky Deluxe Hero Selection Chest (Floor 19)

Sky Chest II (Floor 21)

Sky Chest III (Floor 24)
The Mysterious Artifact Selection Chest at Floor 15 does not include Snow Heart. You can read our Idle Heroes game guide about the best artifacts to use on our previous blog posts.
The skin and hero rewards from the chests will vary according to your in-game progress.
Wishing Fountain Event
Another event you should not miss is the Wishing Fountain Event. In this event, you can draw and summon heroes to your heart's content AND be rewarded for reaching a certain number of draws.
When you reach 300 points, you will receive Abyss Warrior — King Barton which will be sent to you via in-game mail.
Remember that Super Wishing Fountain spins are excluded from the Wishing Fountain Prizes Event and you can only complete a maximum of nine rounds during this event.
Mysterious Chests
Have you been saving up on gems? You can spend and splurge them all on Mysterious Chests! What will you get?
Chests range from 500 gems to 8,000 gems. The priciest chest or 5th Tier Chest contains Guild Coins, Glorious Relic and Dark Mage — Phorcys.
Note that each player is only limited to one purchase per chest.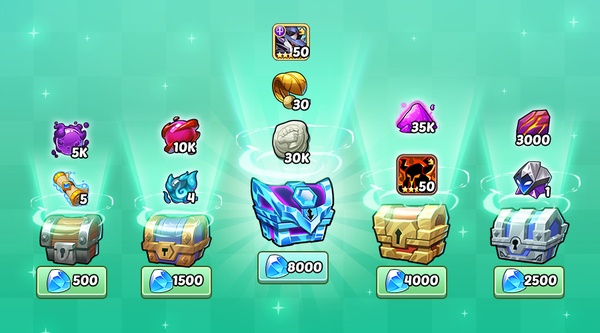 Aside from these events, Ormus's Workshop and the Glorious Boost continue on their second week.
The following artifacts can be exchanged at Glorious Temple:
Lucky Candy Bar

The Kiss of Ghost

Ruyi Scepter

Staff: Punisher of Immortal

Wildfire Torch
New Idle Heroes Code
While you are at it, be sure to claim the new Idle Heroes code this month:
IH2021JULY
This code will give five Heroic Scrolls and 500 Gems, valid until July 31.
Which floor are you aiming for at the Sky Labyrinth? Let us know in the comments!