Updates
Mobile Legends: Bang Bang 1.5.70 update: New Hero, Battlefield adjustments, events, and more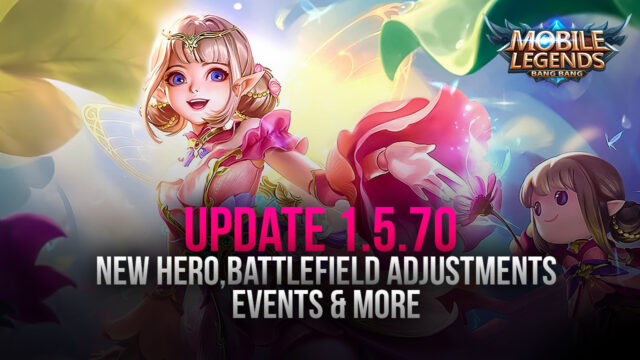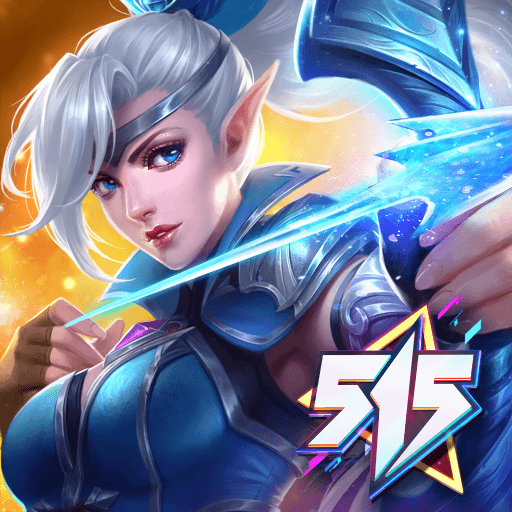 Moonton, the developer of the famous mobile MOBA game, Mobile Legends: Bang Bang, has recently released the 1.5.70 update officially. The patch update introduced a lot of optimizations and changes regarding the stats of some heroes to balance them out and increase the overall user experience. In addition to this, a few changes and adjustments are also implemented to Battlefield, along with some bug fixes.
Here are the complete details of the Mobile Legends: Bang Bang 1.5.70 update, including new heroes, events, and more.
New Hero: Swamp Spirits – Gloo
Gloo is a mischievous troublemaker composed of mysterious creatures that merge together.
Passive – Stick, Stick

: Each time Gloo uses this skill, the enemies' movement speed decreased. In addition to this, each stack of Sticky on an enemy reduces their damage dealt to Gloo.

Skill 1 – Slam, Slam:

Gloo slams the ground to damage the enemy and leaves behind a Goo, which explodes after three seconds to damage and immobilize nearby enemies. Goo can also be exploded instantly by touching it.

Skill 2 – Pass, Pass:

Gloo deals damage and immobilizes enemies in its path by using this skill.

Ultimate Phase 1 – Split, Split:

With this skill, Gloo splits apart, and meantime, Goos move together at an increased speed to recover HP and damage targets.

Ultimate Phase 2 – Grab, Grab:

Gloo sticks itself to the target to instantly regain a large amount of HP.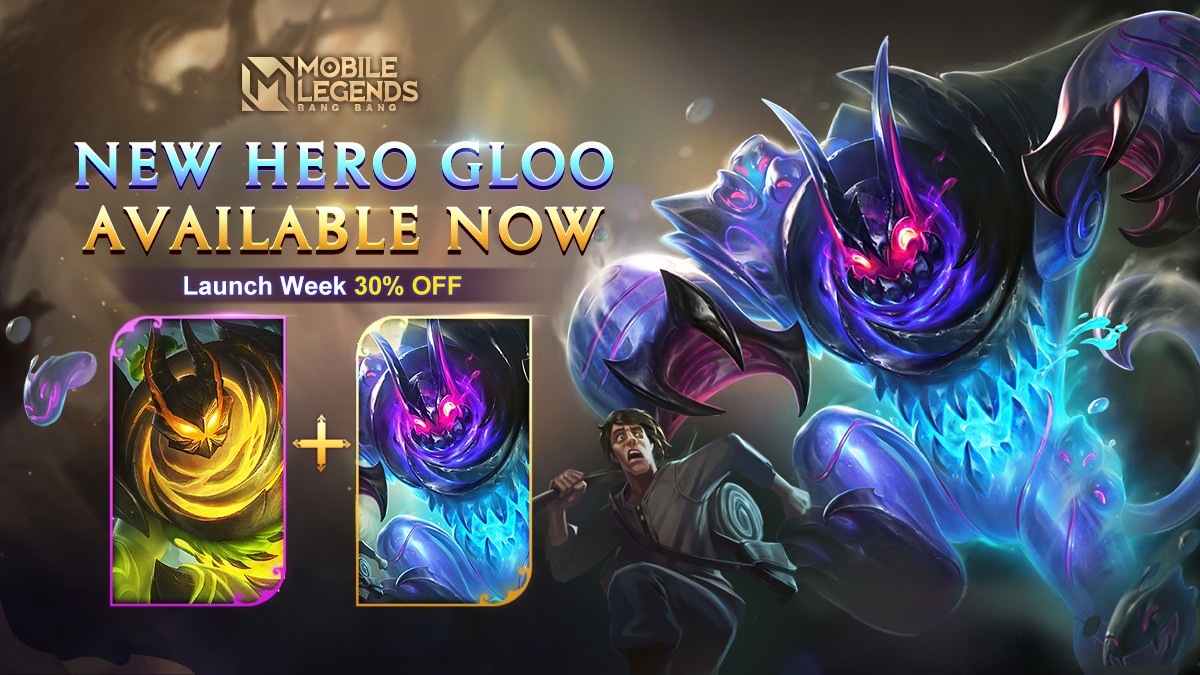 Hero Adjustments
As mentioned earlier, many adjustments were made to several Heroes to balance out their ultimate performance. Here is a list of them:
Argus (Adjusted)
Attributes
Base physical attack and physical attack growth are reduced.
Passive
First two basic attacks' damage: 85% to 100% Physical attack

Third basic attack's damage: 100% to 110% Physical attack

Increased the Attack Speed of enhanced Basic Attacks.

Slightly increased the Energy gained when dealing with damage.

Slightly reduced the Energy gained per second. If an enhanced Basic Attack kills an enemy, the attack will no longer continue.
Skill 1
Slightly widened skill range.

Slightly reduced stun duration.
Beatrix (Strengthened)
Renner – Basic Attack
Physical Lifesteal Gained:

50% to 80%

Damage:

225 + 450% to 125 + 500% Physical Attack
Wesker – Basic Attack
Physical Lifesteal Gained:

50% to 80%

Decay Ratio of Damage dealt to the same target:

50% to 40%
Bennett – Basic Attack
Damage:

120+240% to 70+280% Physical Attack

Slightly increased bullets' flight speed.
Nibiru – Basic Attack
Damage:

26+52% to 15+60% Physical Attack

Attack Range:

4.1 to 4.3 yards

Slightly increased attack backswing time.
Yve (Adjusted)
Skill 1
Damage per Hit:

200-375 +90% to 180-330 +80% Magic Power
Skill 2
Each Hit's Base Damage:

110-210 to 90-165
Ultimate
Tap Damage:

400-550 +120% to 360-490 +110% Magic Power

Base Slide Damage:

130-210 to 105-165

The former slow effect inflicted has been replaced with 0.5s immobilization.

New Effect:

Yve now gains a large Shield that lasts for three seconds upon casting her Ultimate.

Response speed when attacking with her Ultimate is increased.

Slightly adjusted the perspective when using her Ultimate to improve accuracy when using her starfield.
Natalia (Adjusted)
Attributes
Passive
Silence Duration:

0.6s to 1s

Base Damage of enhanced Basic Attacks:

350 to 250

Total Physical Attack Bonus for enhanced Basic Attacks:

90% to 120%
Estes (Strengthened)
Skill 1
Base Immediate Heal:

200 – 350 to 250 – 400

Physical Attack bonus is increased by 20%.

Magic Power boost is increased by 10%.
Cyclops (Strengthened)
Skill 2
Cooldown:

14 – 11.5s to 14 – 10s

Base Damage:

210 – 410 to 200 – 350
Martis (Strengthened)
Skill 1
Cooldown:

8 – 6s to 7 – 5s
Skill 2
Cooldown:

10s to 8s

Damage to Minions:

75% to 75% – 100%
Fanny (Strengthened)
Skill 1
Base Damage:

260 – 460 to 280 – 480
Ling (Strengthened)
Passive
Extra Lightness Points regained upon walls:

5 to 6
Claude (Nerfed)
Skill 1
Attack Speed and Movement Speed Increase:

2.5% – 5% to 2% – 4%
When expertly played, Gloo is able to use its flexible skill combos to deal damage. The mobility provided by its Ult makes the enemy nowhere to escape.#MobileLegendsBangBang#MLBBRoadtoMythic pic.twitter.com/jPgvCrTtFU

— Mobile Legends: Bang Bang (@MobileLegendsOL) April 21, 2021
Weekly Free Heroes & New Skins
A number of heroes and skins will be available for free throughout the 1.5.70 patch, and here is a list of them:
Gloo, the Swamp Spirits, and its Verdant Enchanter skin will be available on April 16 (Server Time) for 599 and 269 Diamonds, respectively.

Yi Sun-shin's skin "Azure Sentry" will be available as the May Starlight Skin on May 1 (Server Time).

Free Heroes (April 16 05:01:00 to April 23 05:00:00):

Bruno, Popol, and Kupa, Minotaur, Irithel, Thamuz, Uranus, Faramis, Granger

Free Heroes (April 23 05:01:00 to April 30 05:00:00):

Chou, Rafaela, Cyclops, Badang, Mathilda, Baxia, Helcurt, Wanwan

Free Heroes (April 30 05:01:00 to May 7 05:00:00):

Khufra, Hayabusa, Minsitthar, Aurora, Yu Zhong, Lancelot, Dyrroth, Belerick

Free Heroes (May 7 05:01:00 to May 14 05:00:00):

Chou, Natalia, Harley, Zhask, Estes, Badang, Karina, Wanwan
Battlefield Adjustments
A considerable number of adjustments have been made to various Battlefield values while making the gameplay easier and balanced:
Adjusted heroes' respawn time will now be shorter in the first 20 minutes.

Bonus rewards for ending an enemy's streak have been adjusted.

Reward increase:

60 to 40

Reward cap:

300 to 400

Gold granted to the enemy when killed:

30 to 40

Rewards for assists:

70% to 60% of the rewards for killing

Gold rewards are given to the team upon killing the Lord:

300 to 75+15*game duration (in minutes).

Physical Defense of the Lord:

90 22+4.5 *game duration (in minutes).

Magic Defense of the Lord:

60 – 10+3.5 *game duration (in minutes).

Reduced the damage minions deal to Bases by 50%.

Players cannot use control effects anymore to prevent abnormal Lithowanderer behavior.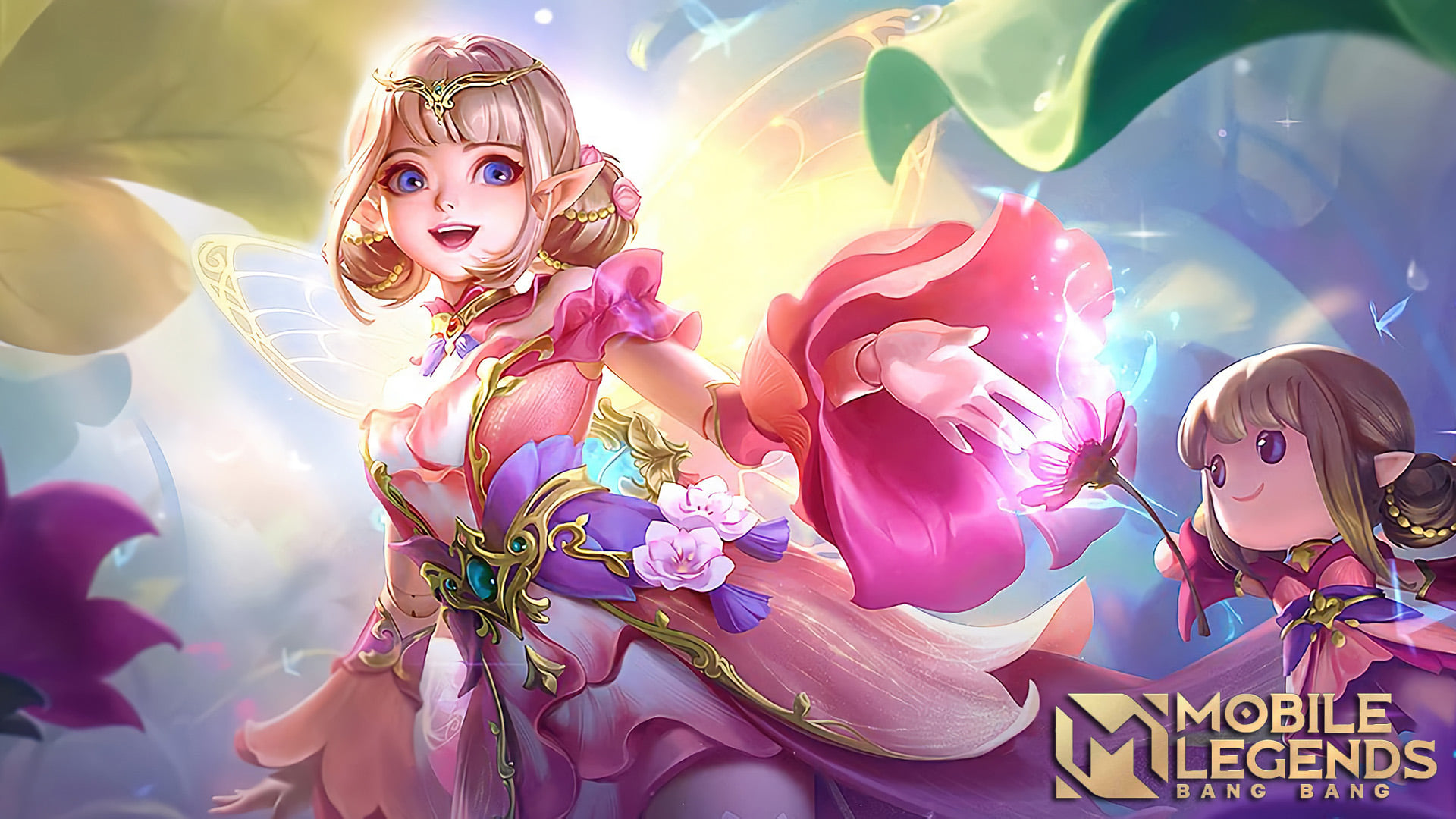 New Functions & Events
515 eParty
Party Treasure will be available from May 1 in which players can get the new hero, 515 eParty exclusive permanent spawn effect, recall effect, and avatar border as rewards.

The Carnival Party event will be open from April 27 to May 11. Players can complete various tasks to gain Popularity Score and earn Gold Coins, Silver Coins, and Promo Diamonds as free rewards.

515 Sign-ins will begin on May 8, and players can log in each day to claim free Sacred Statue and heroes.

The Party Star event will start on May 13 and will feature free skins and recall effects as rewards.
Other Events:
The famous 'The Trial of Knowledge' event is coming back for its third phase, in which you can claim the avatar border for the previous phase.
System Adjustments
Moonton has made a number of adjustments to the system in the latest update 1.5.70. Players will now be able to use Effects, Killing Notifications, Elimination Effects, Battle Emotes, and Spawn Effect Trial Cards immediately after purchasing them. In addition to this, players can now switch lanes by using the Quick Chat option in the game, and the time limit for adjustments in Custom and Solo Classic mode has been changed to 20 seconds.
Besides this, the Jungling and Killing minions prompt will now be shown in the chat area instead of the center of the screen. After the latest update, parties with disparities of up to 2 ranks are now permitted in 5-player Ranked matches. Last but not least, players will now be able to use the newly obtained heroes in the Ranked Mode if they are playing in a team of five players.
Bug Fixes
The developers keep on fixing various bugs reported by players to enhance the gameplay experience for everyone. In the latest update of Mobile Legends: Bang Bang, the issue where the same hero could trigger and stack Glowing Wand effects with their Summon has been fixed, along with the one where multiple sight-revealing functions became active at once.
Earlier, Benedetta could block control effects from Jawhead's throws but was still taking damage that used to frustrate the players. However, you don't need to worry about it anymore as Moonton has fixed this issue in Mobile Legends: Bang Bang 1.5.70 update.
Players can download the latest version of the game from Google Play Store in BlueStacks by logging in with your Google account to enjoy the latest features and fix the prevailing bugs and errors.