Updates
PUBG Mobile Frost Festival Begins With Map Additions, Events, and More!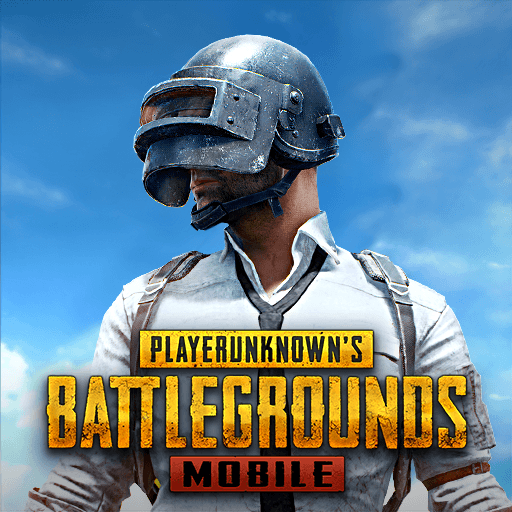 Christmas is in full swing in PUBG Mobile with the arrival of the Frost Festival, an event that brings lots of new additions and things to discover in the Holiday seasons.
Frost Festival Map Changes
This year is focused on fighting in snowy landscapes and collecting special items that can give you the edge in battle. Specifically, Erangel is now filled with snow and will have ice castles spawning in random locations in every match. These castles are often hotzones for fights as they offer lots of different types of loot for players to collect. Among some of this loot are snowmen and snow chickens, which are exclusive to the festival, and that when used in combat, can spawn statues that can provide cover during fights.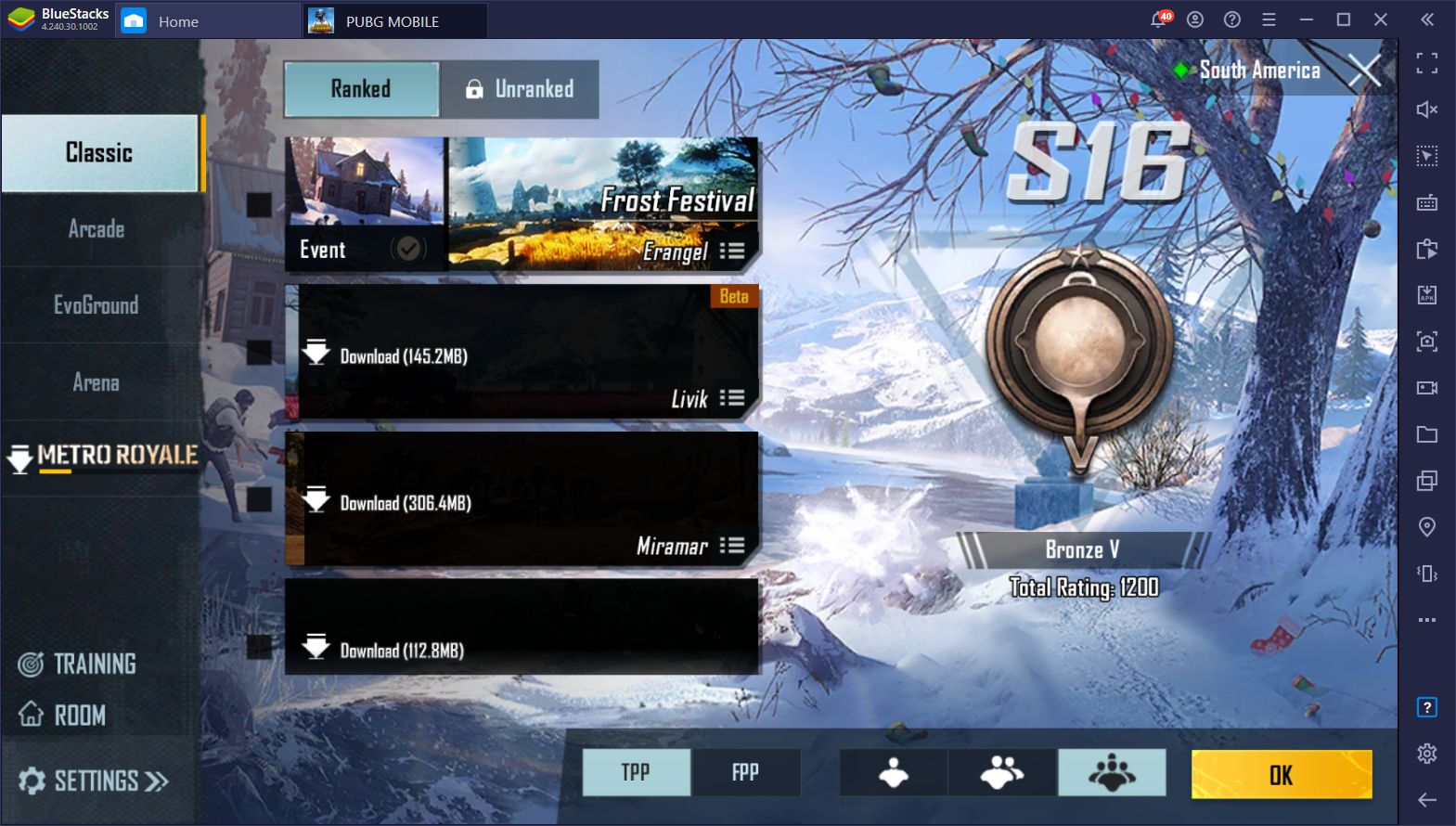 In addition to the castles, the snowboard feature from last year is making a return in the Frost Festival, letting players quickly glide across the slopes of the map to reach distant places in record time. Keep in mind, however, that you're completely vulnerable when snowboarding since changing directions is a bit difficult—do it only when you're sure the coast is clear.
Holiday Decoration Event
One of the other features of this year's PUBG Mobile Christmas event is the Holiday Decoration aspect. This challenge consists of decorating a town using the special currency you receive from playing the game, with the end goal being to completely cover the town with holiday decor.
In order to decorate the town, you must use decoration tools, a form of currency received throughout the holiday celebrations every time you complete a mission. Every piece of decoration you add to the different areas of the town has a tool cost. However, as you purchase more decor, not only does your town look better, but you'll also unlock special prizes when reaching certain milestones.
The prizes in this event start from as early as investing 2 decoration tools, which gives you 50 AG, up to a maximum of 15 tools, which unlocks the Wishing Treeman limited outfit for 5 days. Luckily, unlocking these rewards is pretty easy, and even after you do so, you can still continue completing missions and collecting tools to further decorate your town.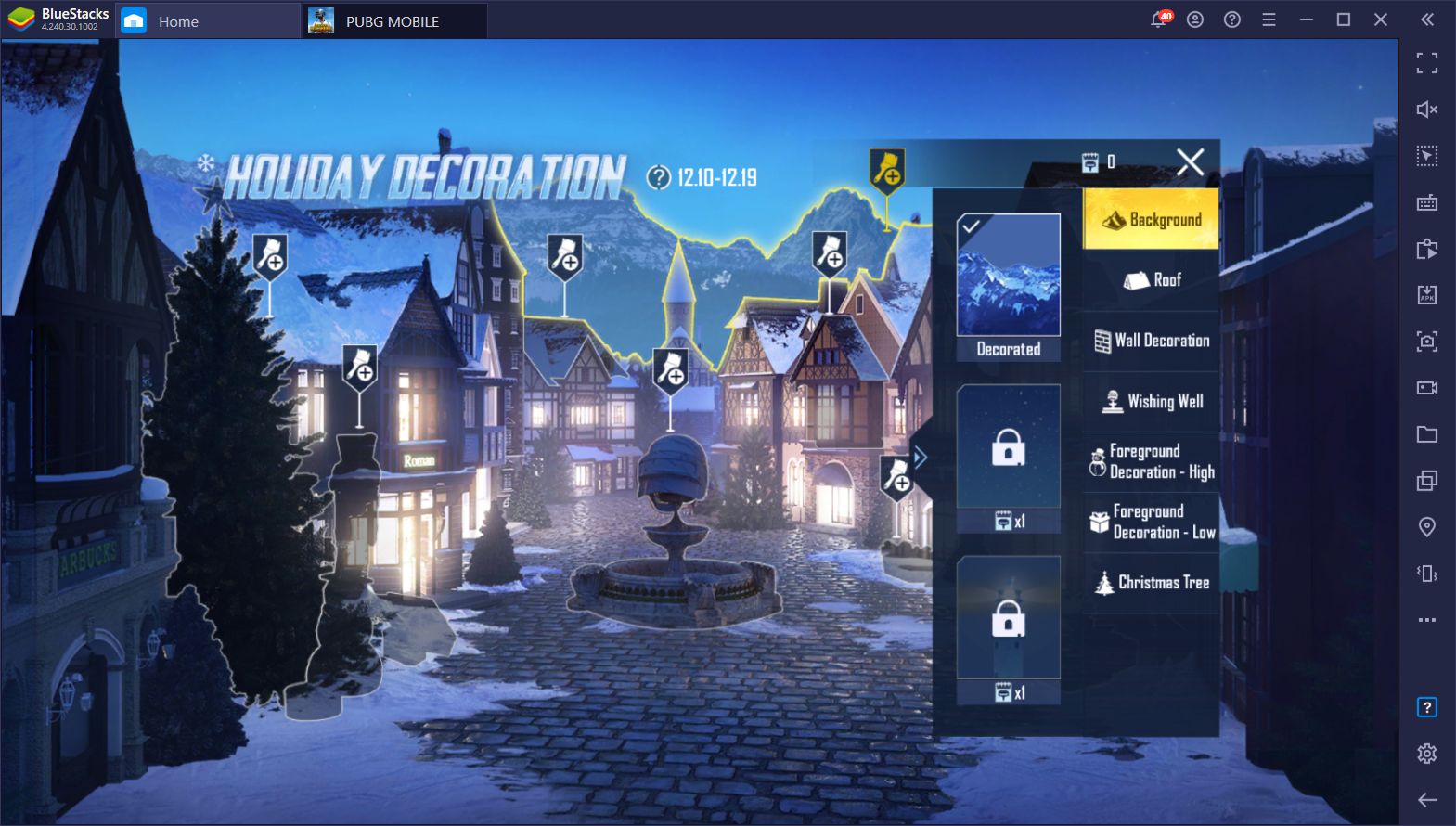 The PUBG Mobile Frost Festival started earlier this week and will last until December 19. Can you decorate all of Frosty Town in time for the holidays? Feel free to share your progression pics and interesting findings in the comments below!