Updates
PUBG Mobile Patch Notes 2.0 Launches Official Version of Livik Map, Teases Evangelion-themed Mode, and Many More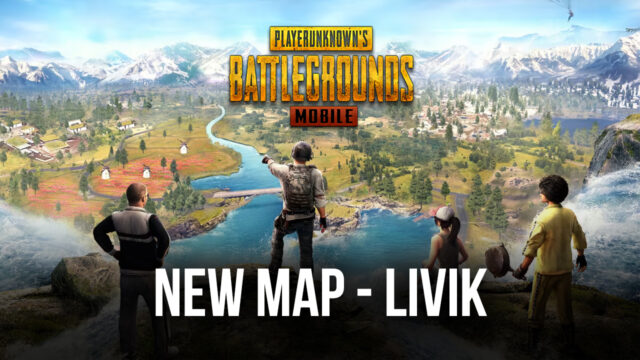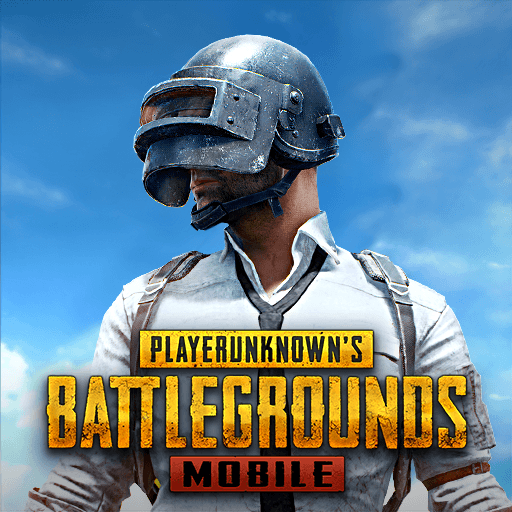 Are you ready for an exciting update from Tencent's PlayerUnknown's Battlegrounds Mobile or PUBGM? PUBG Mobile's patch update 2.0 has plenty of surprises in store for all battle royale players. The biggest one is the launch of the official version of the Livik Map.
The Livik Map is based on Nordic terrain, inspired by countries such as Sweden, Denmark, Norway, and the Netherlands. The map's beta version was launched earlier in the game and now players can experience its full, official version in patch 2.0.
The update also has other goodies in store for PUBGM players like classic battle royale improvements, the new item emergency pickup, haptics system, basic experience improvements, and the Evangelion collaboration.
The Official Version of the Livik Map Launches
Let's Livik all day! After two years of testing and improvements, the official version of Livik is finally ready for launch. The developers kept the fast-paced battles of the test version and have taken a look at the urban areas of the map.
The following areas have been officially updated:
Midtstein- Added new main gate, new boulevard, scattered buildings, and alleyways

Blomster – Widened roads, stronghold battles, an area where you can dominate from a superior vantage point, a new soccer field where you can score goals to win rewards

Logistics Center – Outdoor areas and lots of covers (pro tip: always remain alert, victory is decided in a flash here)

Iceborg – New High Altitude Church where you can outflank your enemies
The developers believe these changes will add more strategic depth for all players to enjoy.
In the official version release of Livik, you'll be able to find a new all-terrain UTV. It's a small four-seater vehicle that excels in all terrains. No matter how complex the environment is, the UTV will be able to quickly traverse the area.
At the same time, XT weapon upgrade packs will be available in supply shops that appear in fixed locations. These packs can be used to upgrade weapons to their XT version which increases their performance and control. These upgrades will be immensely helpful in battle in the official version of Livik.
The official version of Livik has new ways to acquire supplies. When starting a match, an Advanced Supply Zone will spawn randomly on the map, where this specific area will have more supplies and Shop Tokens than any other place. Naturally, this zone will attract more enemies so if you're confident with your shooting skills and strategy, come to the zone and fight for the supplies.
The developers have also added Random Crates Treasure Maps, Wild Berries, Soccer Challenges, Vehicle Ramp Challenges, Ziplines Airdrop Markers, and other fun gameplay mechanics in the launch of the official Livik map.
"We hope these new mechanics will give you extra rewards to allow you to have more fast-paced and exciting battles and provide you with diverse sources of enjoyment," the developers stated in their blog.
What's more, Livik's iconic volcano is getting ready to erupt again after years of dormancy. When the volcano erupts, players need to remember to be careful and take some evasive action.
Evangelion Collaboration
This game mode features a special Blue Zone mechanic to make battles faster and more exciting. The 6th Angel has invaded Erangel, and players can witness up close its might. You can also watch the EVA Unit-01 (Shinji Ikari's EVA unit) battle the Angel.
Players can experience this themed map in the Ranked Mode.
Classic Mode Updates
In Erangel and Miramar's Ranked and Unranked modes, the developers have added a new item called the Emergency Pickup. After picking it up, you can use it to generate a hot air balloon. The balloon rises into the air to signal a rescue plane to come to pick you up. When you tap the plane, it will pick you up and carry you toward the center of the Playzone, where you can choose to jump anytime if you see a safe area you prefer to land in.
It's also worth noting that when you're in the Blue Zone, even if you're in the air, you'll continue to take damage. So you better think about using the Emergency Pickup item.
Basic Experience and Mechanics Improvements
In the new version, the developed have also optimized and improved the recall feature. The recall counter is now easier to read and locate. At the same time, they have added new Quick Chat messages and defeat markers to facilitate communication between teammates.
When a defeated player is recalled, their view from the plane has been improved to make it easier to observe on the battlefield.
To make PUBGM more enjoyable, a new haptic system will be added to the version. When the haptic feedback is enabled, you'll feel haptic feedback for various actions taken in the game. Real-time haptic feedback can be enabled for weapons, vehicles, character statuses, sound visualizations, and other triggers, giving you a more immersive experience of the game. Keep in mind that you can adjust the quality of the haptics in the Settings and also adjust their strength and customize them for different combat scenarios.
Basic Control Improvements
Here are other improvements to the control experience:
The decline feature for follow requests now stays in effect for the whole match

The collapse feature has been added to the item bar of the backpack

The buttons for Graffiti and Emotes have been merged in matches

You can now bring more emotes in a match

The transparency of mark messages has been adjusted

The size of the Throwable and Consumable Wheels has been adjusted

The display effects of the elimination messages and tips have also been made more obvious and clear

In-match notices now appear when certain actions take place

Enemies behind obstacles can now be marked with quick voice messages

The chat area has been enlarged and new mark messages are displayed at the top t make it more convenient to communicate with teammates

The shotgun weapon's ranged damage and hit damage ratio has been increased

The Sawed-off Shotgun's base damage has been slightly increased
New Season
The new Cycle 2 Season 6 is about to start with new optimizations to Tiers:
Bronze is now split into three mini tiers

Silver is split into four mini tiers
No changes have been made for the Gold tier and above.
The devs have also added Core Circle missions, commemorative titles, and exclusive rewards that can be unlocked by collecting crates. Several rewards await players who would rank up, so best of luck to you!
In the new version, you will also be able to invite your friends and experience the soccer field and 4-seat Wingman to Cheer Park.
Winner Winner Chicken Dinner!