Updates
PUBG Mobile 1.9 Update: Latest Leaks & Vibrant Anniversary Specials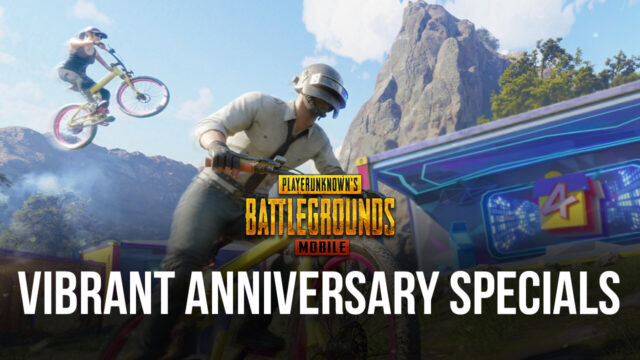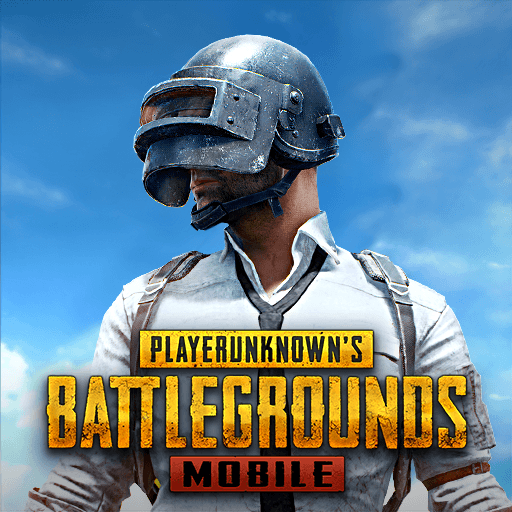 As part of PUBG Mobile's 4th anniversary celebrations, the developers recently rolled out the highly anticipated 1.9 update, featuring the new Vibrant Anniversary events, improved map designs, controls, game settings, and mechanics. Apart from this, the new PUBG Mobile 1.9 will also receive new content in the coming days.
Vibrant Anniversary Specials
Colorful Spawn Island
Players can access the Colorful Spawn Island in Ranked Mode on Erangel and Livik; keep in mind that the game mode is set to end on May 10th, 2022. On Colorful Spawn Island, players use 4 colored balls(Yellow, Purple, Teal, Ruby) to convert the main buildings into their favorite colors. Then the colored balls can be used to dye 4 giant statues, each representing various aspects of a soldier (strategy, courage, teamwork, and calmness); getting all four will trigger a special celebration-themed performance.
Vibrant Ariel Battle
The ariel battlefield allows players to collect resources and supplies coins in a fun way. Players will be equipped with colored outfits as well as an inflatable headcover. When hit by enemy fire, the player's headcover expands; get hit enough times, and you will start floating away in the sky. On the other hand, friendly fire shrinks the headcover allowing you more time to collect supplies coins.
Also, collecting supplies of the same color as your outfit nets you a bonus. This fun little supply run only lasts for 5 mins at the start of a match, after which players are returned to the main battlefield. If you are in a hurry, you could just jump down to the main map.
Vibrant Anniversary Token Rewards
By playing the classicmode matches, players can earn capsule tokens which can be used to draw from the reward pool (maximum 30 draws per day). The capsule draws rewards such as the 4th anniversary avatar frame, anniversary spectre hoverboard, and lots of unique graffiti.
Players can also earn permanent rewards such as legendary headgear and outfits by exchanging gacha tokens.
The Vibrant Anniversary also features new portable, colorful mountain bikes, resource camps, military-themed camps, and a firearms depot.
Erangel Bridge Redesign
As part of the 1.9 update, the Erangel bridge also got a huge redesign, now featuring sidewalks on both sides, darker paint, and lots of cover for crossing without a vehicle. The sidewalks are connected to each other at regular intervals through a cross-section under the bridge. Players can also hop onto the bridge road at any time.
Upcoming Content For PUBG Mobile 1.9: Latest Leaks
As mentioned previously, apart from the Vibrant Anniversary, PUBG Mobile 1.9 will receive more updates in the coming days featuring new weapons, UI changes, events, and more. As of now, not much info has been revealed by the developers, but these updates have rolled out on the Chinese version of PUBG Mobile called Game For Peace. Here are the updates we know of so far.
BattleBow/Hunting Bow
This is a standard bow with the same design as the Recurve Bow in Farcry 3. The bow can shoot explosive arrows tips which denote at impact; the damage caused by these can kill enemies in groups much like a grenade.
Footstep Training
The main reason most players use headphones for PUBG Mobile is to trace the enemy using their footsteps. Pro players already know this, but most newbies or rush-type players ignore this and run straight into buildings only to be tracked and killed. The new footstep training session will help players to focus and listen to the enemy footstep as well as their own.
Just walk up to the person in front of the training building, choose the footstep training option, select your weapons and start. Players will have to track and kill the bots inside the building using their footsteps.
Clean Lobby UI
This new feature is meant for capturing a clutter-free lobby meaning no buttons, options, or banners perfect for recording emotes and screenshots. You could say that this is an ornamental feature for showcasing avatars.
New Weapon: M417 Gun & Shotgun Attachment
This new assault rifle has a total of 6 attachment slots when shown in Game For Peace, holding 10 rounds per magazine. A new shotgun attachment was also spotted for the S1897 shotgun, offering faster reload times.
You can download or update to PUBG Mobile 1.9 version from the Google Play Store or the App Store right now. Also, stay tuned for more info on the upcoming Warframe x PUBG Mobile collaboration.