Updates
PUBG Mobile : Second Anniversary Update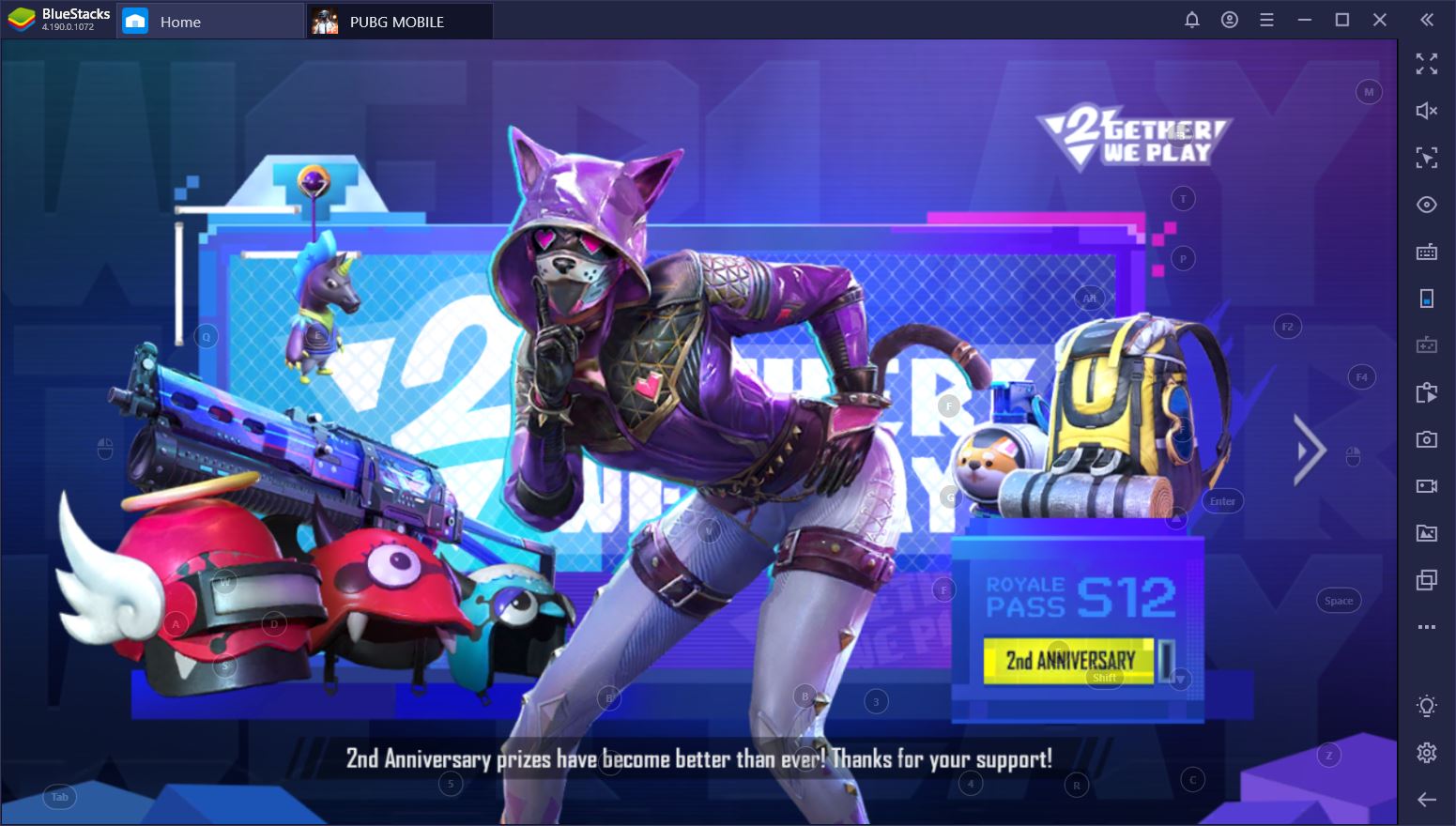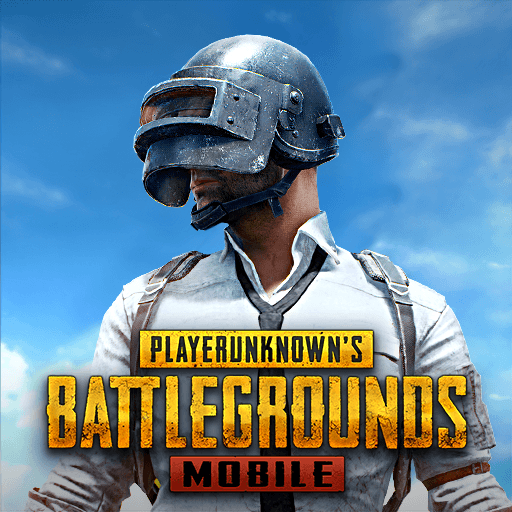 Most people love to party and take a day off for their birthday. Well, this is not the case with game developers, who often have to work even harder when major games, such as PUBG Mobile, celebrate such milestones. In early March 2020, PUBG Mobile turned two years old and the festivities ran wild. A bit too wild, some voice in the community have said.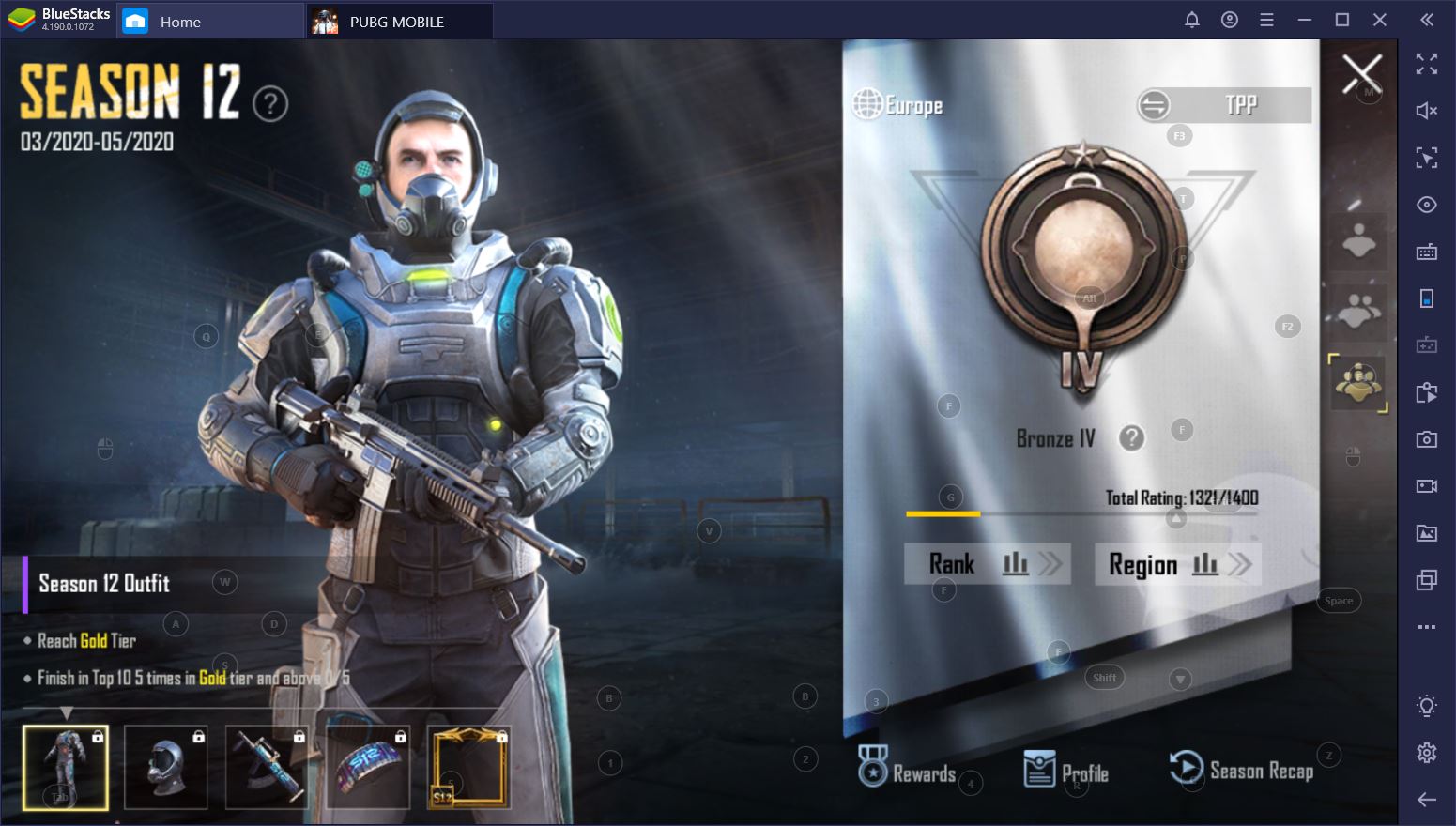 Like it or not, PUBG Mobile saw a major update for its second anniversary in the form patch 0.17 and there are a lot of things to catch up on. Grab a seat and get comfy, because this might take a while. If you didn't get a chance to log in last month before the big day, you lost a few freebies.
Sorry, didn't mean to twist it in. Nevertheless, you can take some consolation in the fact that the game is as fun as it's ever been, especially if you play PUBG Mobile on PC with BlueStacks.
Let's get to it.
Event Perks
If there's one thing you can be certain of, it's that PUBG Corp's developer team will celebrate in style. The best way to get your festive groove on is to play a classic BR matchmaking game on Erangel and experience the Amusement Park Mode, which is still active. What does it include?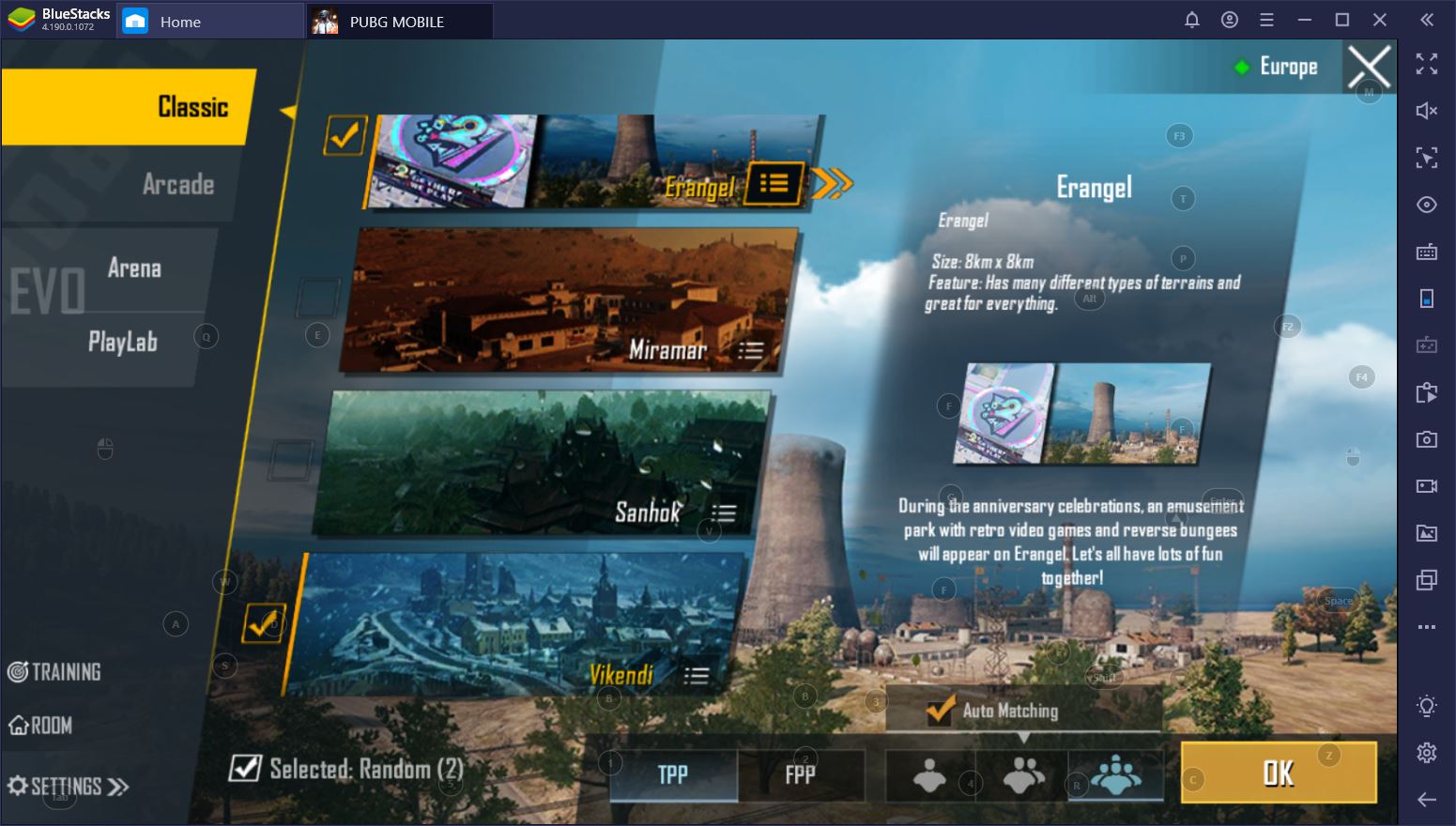 Amusement Parks: three marked locations around the Erangel map will spawn these parks, where you can have some birthday fun. In the center, there's a massive launcher in the form of a Reverse Bungee that will give you some air time. Whatever you do, don't camp around it waiting to catch unassuming party animals. Then again, that doesn't sound like such a bad idea, now that we think about it.
Arcade Machines: amusement parks also have some old-school arcade machines that give you access to a series of classic games. Again, you're better off visiting them with a teammate. To activate the arcades, you'll need some tokens first.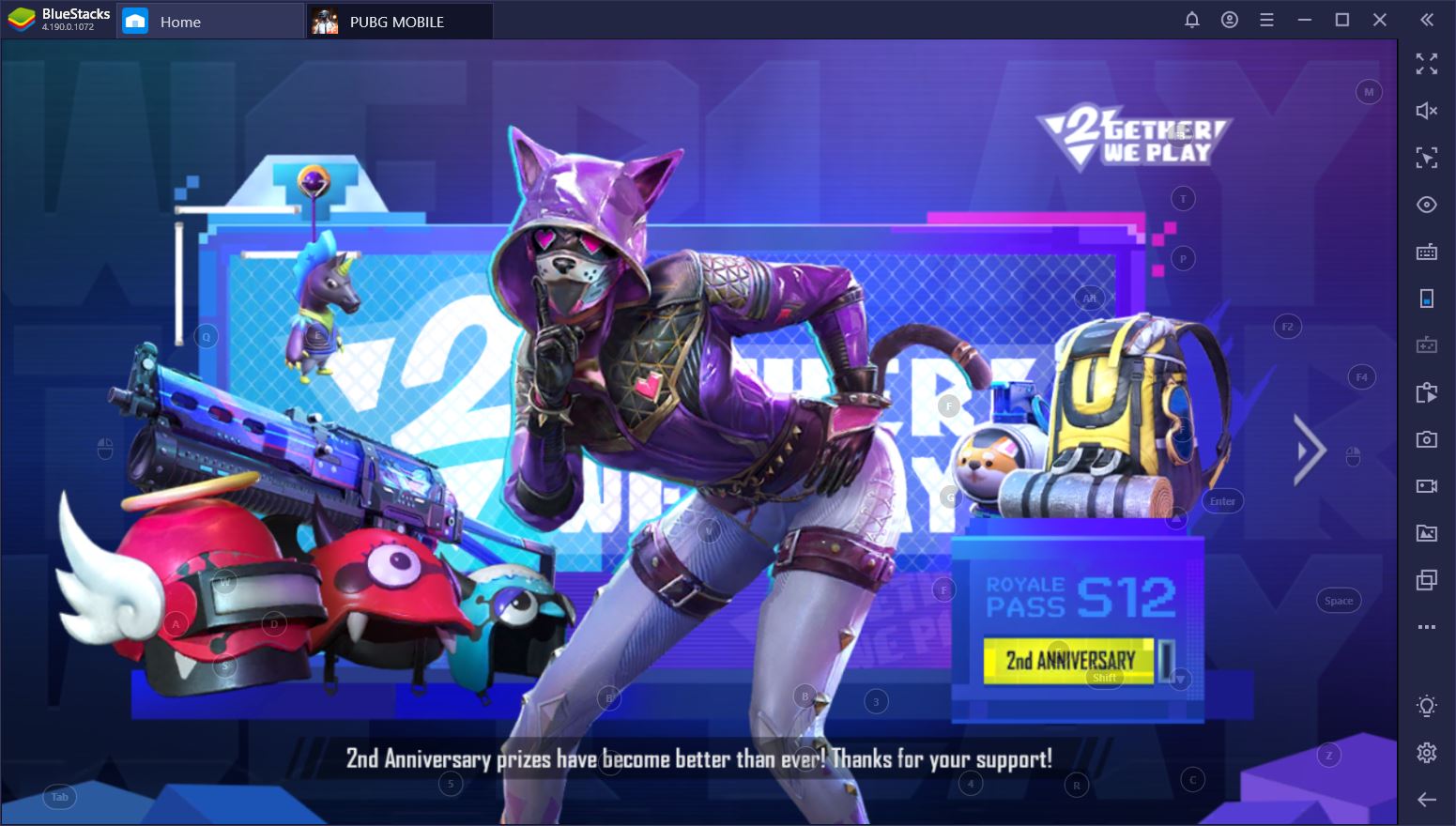 Gameplay Updates
As usual, you can count on a fair share of new things, including guns. The DBS Shotgun is the new weapon, but it's exclusively limited to air drops, so we won't be seeing much of it. This is likely all for the better, since the DBS is a monster in close-range. It fires two shots at a time and the reloading speed is much better than that of any other shotgun currently in the game. In terms of mods, the DBS can take a scope, red dot sight, as well as holo sight.
Hardcore Mode
If you're one of those players who craves hardcore shooting action, you can always play Erangel in Hardcore Mode. Just go to Arcade and select it. Part of the experience includes having to manually pick-up items and close/open doors. Don't say we didn't warn you. We wouldn't exactly call it Bear Grylls meets PUBG Mobile, but it can be trying.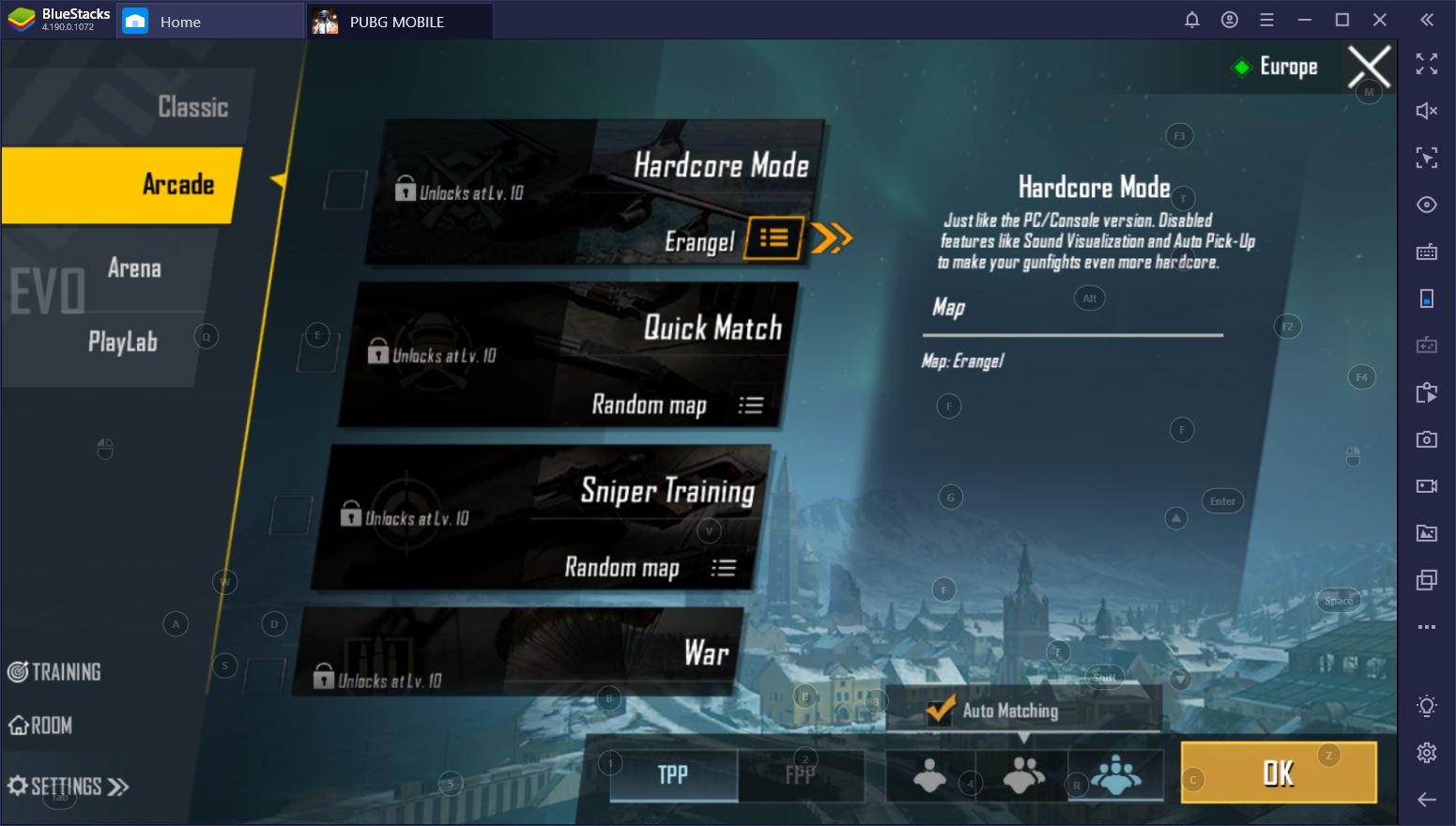 Arctic Mode
Yet another turn on survival shooters is the Vikendi Arctic Mode update. This is something in the lines of survival games mixed with mobile shooters – aside from the usual PUBG stuff, you'll have to maintain your body temperature if you want to stay alive. Here's what you can do to fight the extreme Vikendi weather:
Use heat packs or the heater.
Use a lighter to light a fire indoors. If you want it to last, you'll have to gather branches and add it to the pyre.
Hunt chicken to make a fireside meal. Eating this will help you restore some more condition.
There are also drones you can use in this map, which means you don't have to rush tough positions without any information. If you're a winter sports enthusiast, you'll be happy to know that you can attack the Vikendi slopes with Winter Festival snowboards.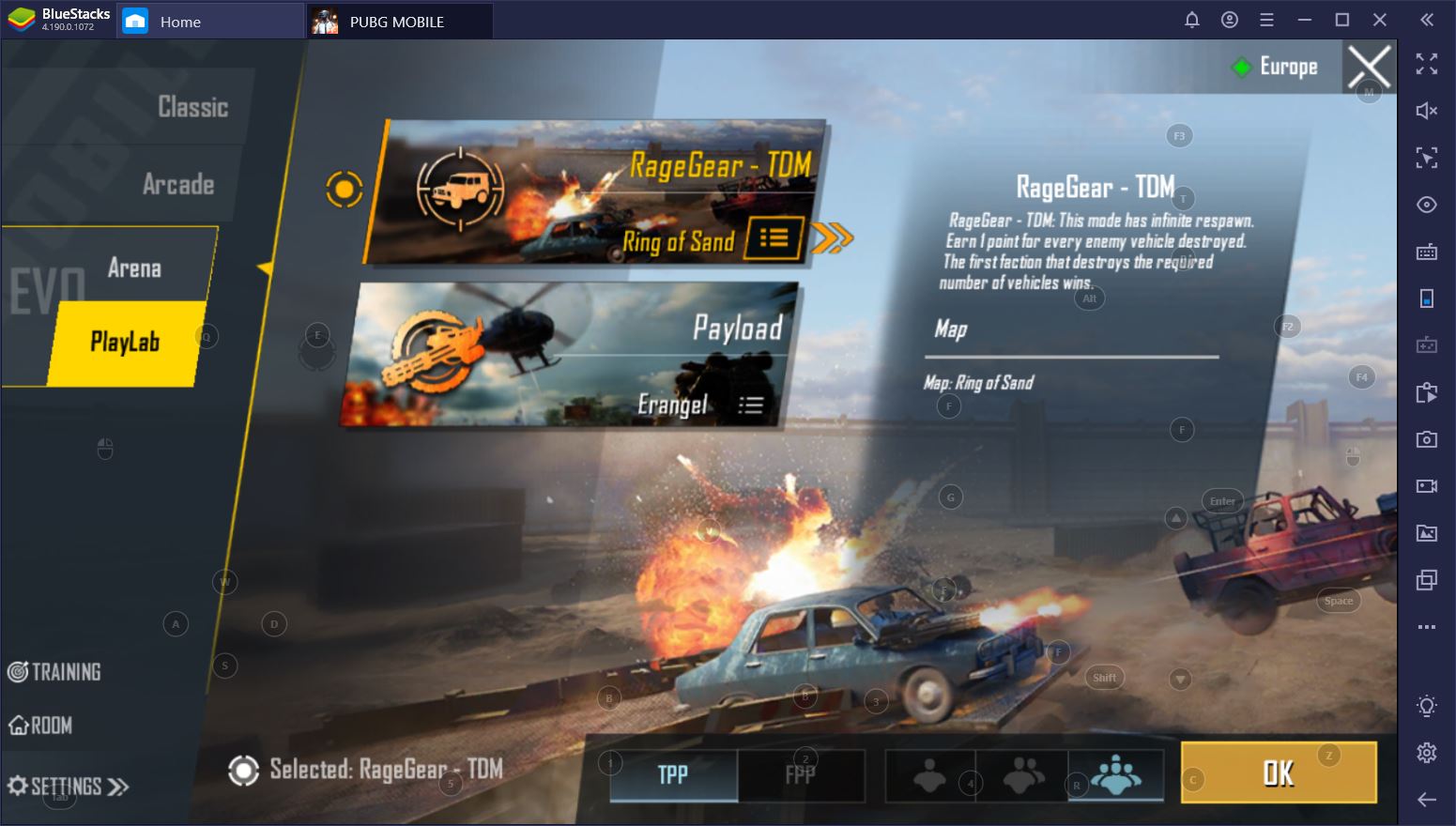 Survive Till Dawn and RageGear
PickUp modes were taken offline for backend tweaks. Sorry. However, you can take some joy in the fact that Team Deathmatch FPP cameras were adjusted to be more life-like and that we have a RageGear – TDM and Payload modes now live in the PlayLab.
There's also a Brothers in Arms function that pairs off rookies with veterans. You can register in the system as either one or the other and be paired up accordingly. Although teaching and learning are awesome as is, there are rewards on both ends.
Quality of Life Improvements and Battle Pass
Well, we all knew it was coming and now it's here. Season 12's battle pass lets you choose between two new awesome skins. Also, if you're up for some anniversary-themed items, you can still have your fill in the shop. This is arguably the best time ever to purchase your first pass, since you'll also benefit from some benefits that were given out in seasons 11, 10, and 9.
Naturally, there was also an Anniversary Celebration event that handed out rewards on a point-based system.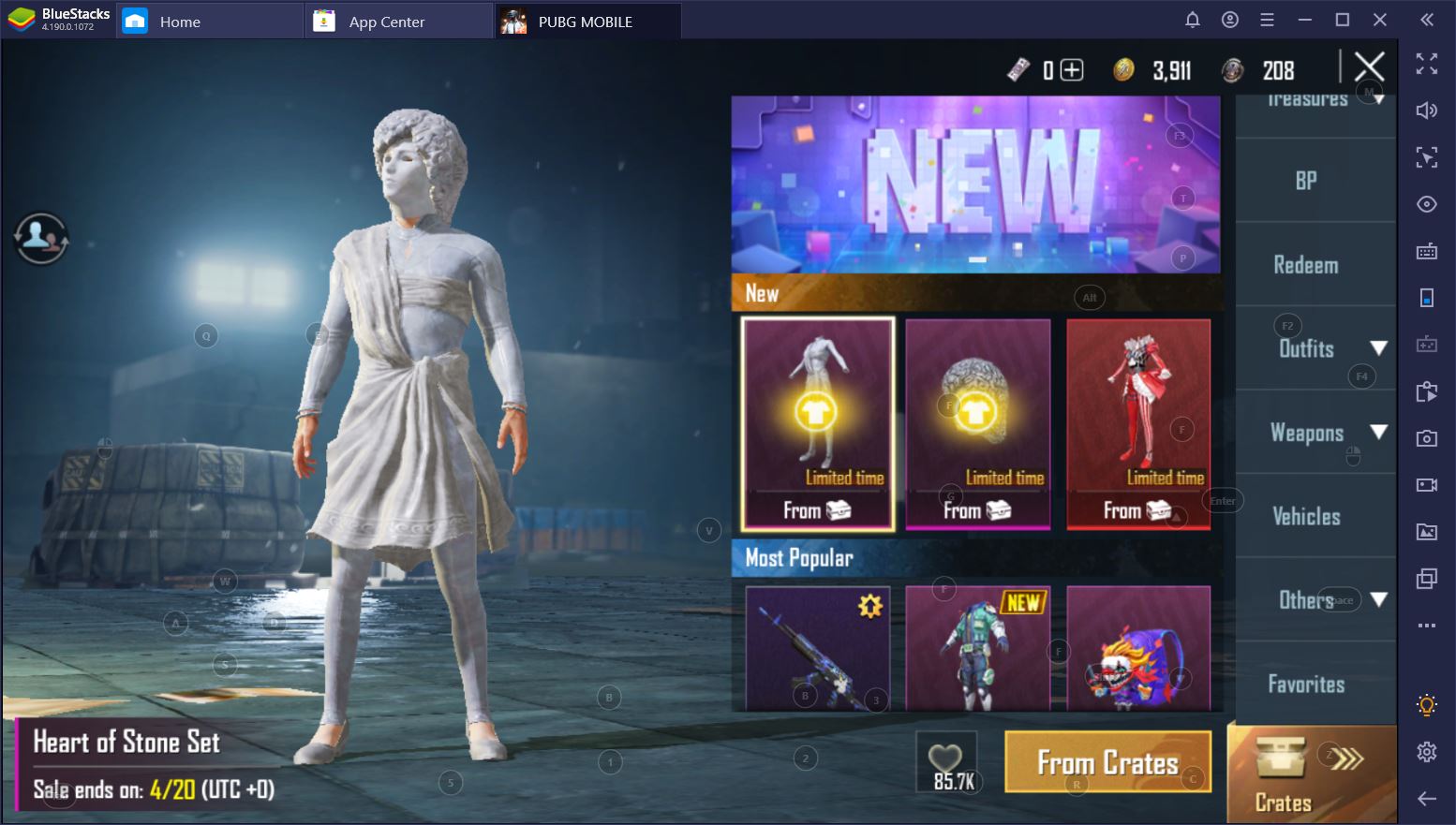 PUBG Corp has listened to fans in terms of improving the game experience overall. By far, we believe that the diamond in the rough of the second anniversary update is the Independent Teammate Volume Control.
This was one of the most annoying features of the game overall – you'd get matched up with someone boosting their volume and another person who likes to communicate softly, only when needed, and there was no way to achieve a comfort volume level. Well, now, you finally can.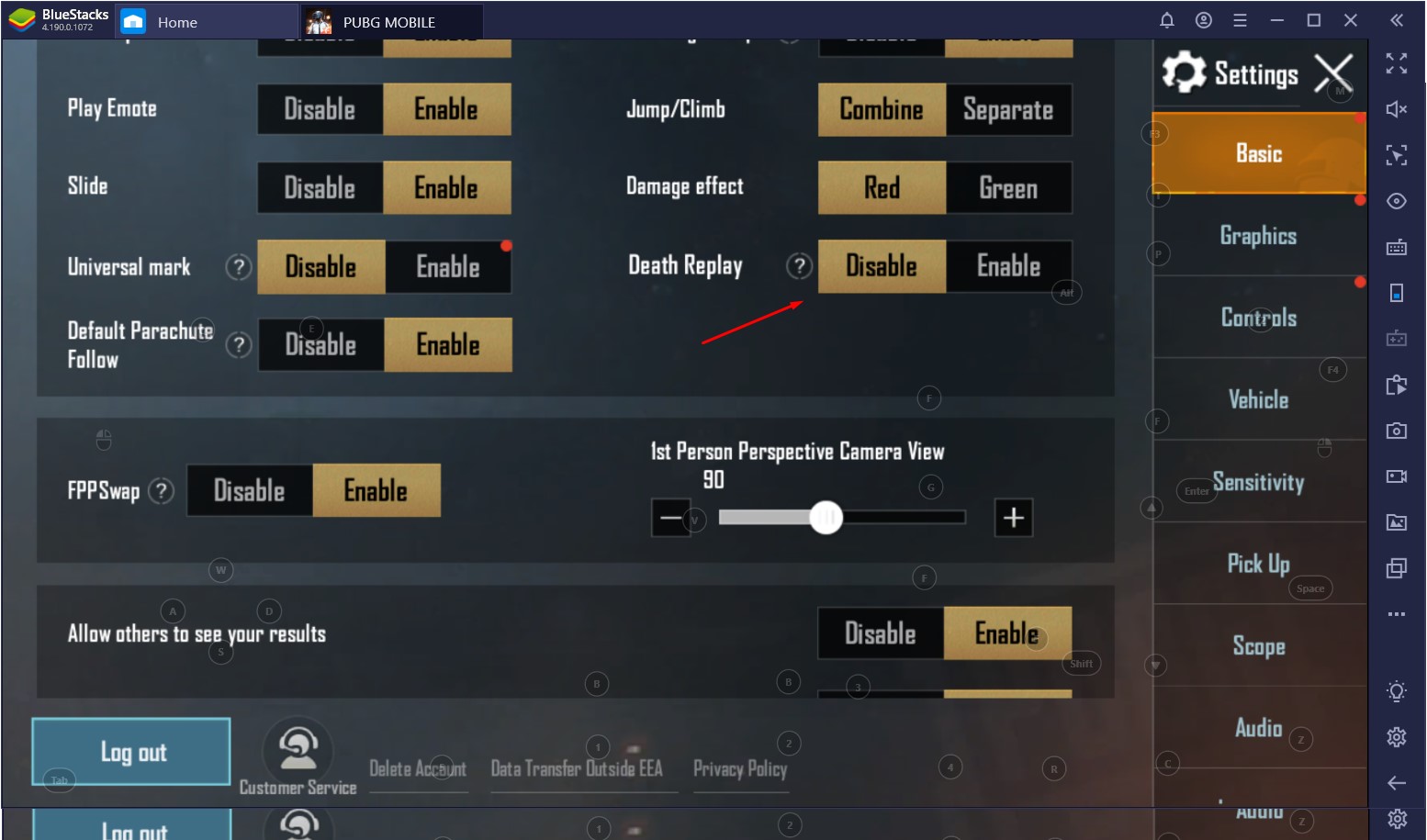 Another fan favorite is the death replay. Aside from making it easier to catch perps using various mods, death replay is one of those things we've wanted for a very long time. Its utility is often underestimated. Since you can view the game from your attacker's perspective for a very short time before your death, this is essentially a learning opportunity for those who take PUBG Mobile seriously.
There's also a color blind mode now, which you can activate from graphics settings, since smoke, aux lines, and poison were not that easy to spot for people with visual disabilities.
Other noteworthy improvements include:
Burst mode fire rate was increased throughout. M16A4 benefits from this, but it also got a recoil nerf. ML47 got a slight damage boost, +2.
Optimized performance. From vegetation to UI efficiency, and combat frame rate, the game should be smoother now.
There are a host of other awesome upgrades that we don't want to spoil for you. If you want to experience all of this in the best way possible, play PUBG Mobile on PC with BlueStacks.