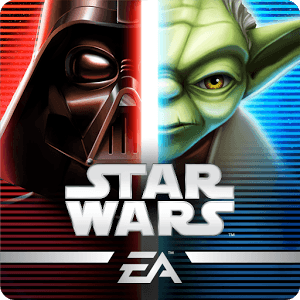 Play Star Wars™: Galaxy of Heroes on PC
Developer
ELECTRONIC ARTS
Category
Role Playing
Last Update
November 21, 2016

Journey to a Holotable Far, Far Away
Join your favorite heroes and villains from the entire Star Wars universe when you play Star Wars: Galaxy of Heroes on PC and Mac. Come to the Cantina where great players like Jabba come to play cards and win fortunes. As a new player, you are not ready to face a player of Jabba's weight, but soon, young Jedi. Collect heroes and villains and level them up to increase their power and special skills. Unlock new skills as your characters become more powerful. Create multiple teams to fit a myriad of situations, utilizing each character's special abilities and attacks. Fight in iconic locations throughout the Star Wars universe and collect gear to equip on every player. Use your best fighters in the PvP arena to climb the leaderboards and win valuable data cards and gems. Take a tour through the entire Star Wars universe with Star Wars: Galaxy of Heroes.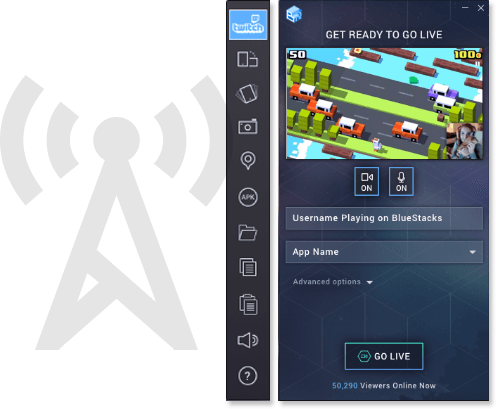 Everyone Loves Star Wars, So Share the Fun
As kids, we were all taught to share. Growing up, we seem to forget how to share. Let's work together to bring sharing back by streaming Star Wars: Galaxy of Heroes to millions of Star Wars and video game fans across the galaxy. By using the new BlueStacks 4 player to play your favorite mobile games, you are unlocking one-click access to the world of Twitch broadcasting. Every day, players come to Twitch.tv to watch a million live broadcasts. These players chat with other fans, follow their favorite broadcasters, and make lasting friendships. Now, you can join them and share your Star Wars love with the entire community.