BlueStacks Roundups
Top Medieval Themed Android Games to Play on Your PC with BlueStacks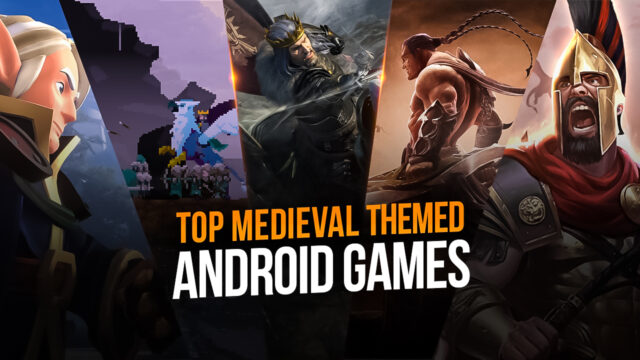 Ever dreamt of becoming a soldier for the king or even the king himself and save your countrymen from evil monsters or a raging army of enemies? Those are the childhood dreams that we had. But don't you worry as you can still experience the age of knights and kings when you play medieval themed Android games.
here is a list of the best medieval games that are available on the Play Store. Play these games on your PC with a bigger screen and better graphics with the help of BlueStacks, getting an experience like never before.
Dungeon Hunter 4 (Free to Play)
Dungeon Hunter 4 is an open-world role-playing game brimming with everything that you would want from a game of this genre. Explore a realm of fantasy and get bewildered by the magical and mythological wonders that cross your path. The game has medieval style graphics, which hit the spot just right, but what steals the limelight and makes the game an epic one is its gameplay.
There are a total of 4 classes that you will have to choose from, and each of these classes has its perks. The developers have also added the option of choosing your gender in the game, giving both males and females an equal chance of standing out. The gameplay is very exciting as there is no shortage of demons in the game, and each of them has been designed to perfection. From demons with wings to soldiers who can turn evil, the game has many surprises that you will discover on your way to glory.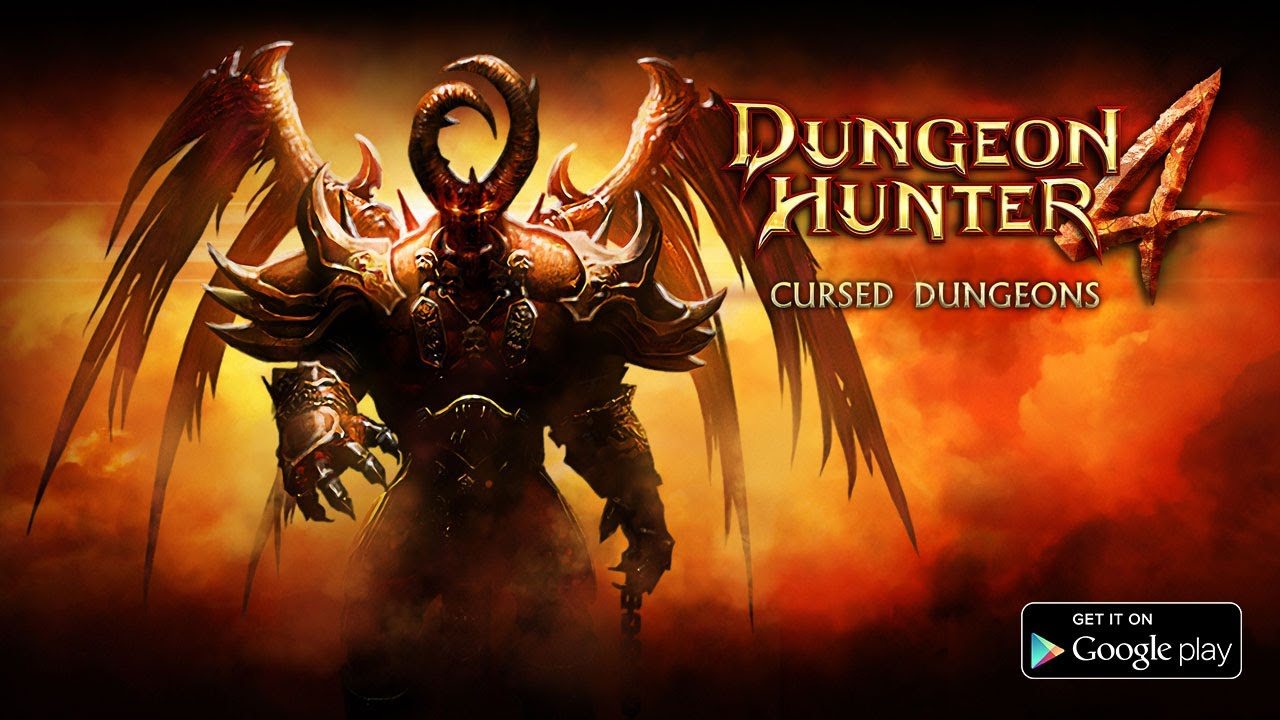 This game also does not lack the challenges you require for being competitive. As you move ahead, your character would keep levelling up, and the challenges get tougher. You can keep track of your stats and also challenge your friends for a collective experience. Special attention has been paid to the single-player mode in the game, but that does not mean that you should overlook the fascinating multiplayer mode. Download Dungeon Hunter 4 on PC with the help of BlueStacks and dwell deeper into the world of magic.
Empire: Age Of Knights- New Medieval (Free to Play)
Did you ever dream of being the Lord of a medieval city? If yes, then Empire: Age Of Knights- New Medieval would allow you to become one and give you the power to do much more. In Empire: Age of Knights- New Medieval, you are the Lord of your city, and you can do everything that a Lord is supposed to do. Build your empire by building up an army and a castle of your own. As you progress, you can expand your civilization and discover more along your way to expansion.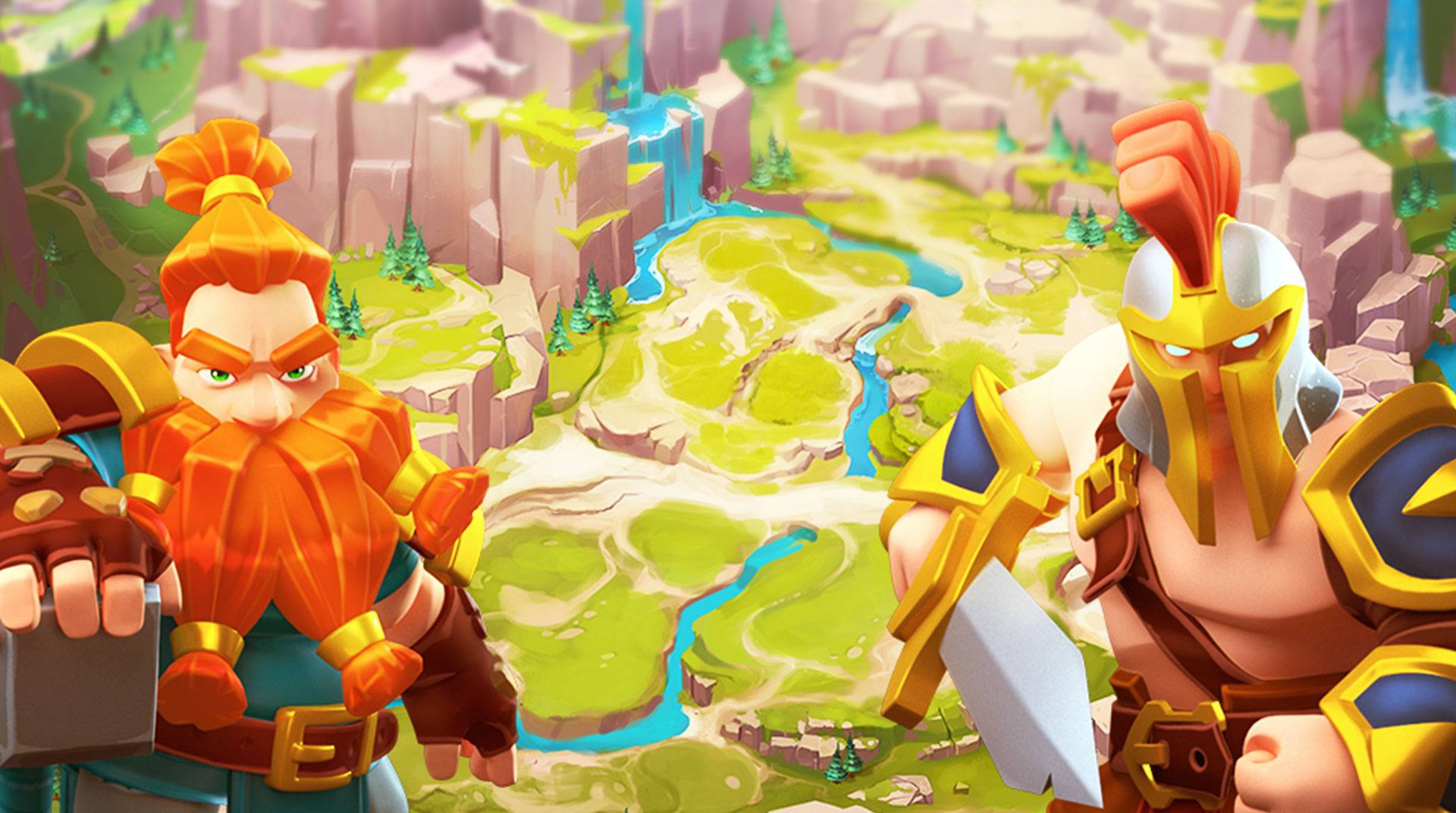 The game belongs to the Massive Multiplayer Online genre or MMO strategy type, so put your brains to work and make decisions that are right for your empire. Make trade deals so that you can keep the economy on the rise and take your empire to new heights. Another important aspect of the game is alliances, which helps you to connect with your friends or other players around the world with the help of the internet. You are required to make alliances to protect your kingdoms from the attack of enemy players and enemy alliances. To help you better, the game also has a chat feature that would easily allow you to discuss your strategy with your alliance and give a blow to your common enemy. Empire: Age of Knights is truly an amazing game, with graphics of top quality. Play Empire: Age of Knights- New Medieval on PC with the help of BlueStacks so that you might get the best experience while you build your empire from nothing and pave your way to glory.
Dungeon Hunter 5 (Free to Play)
The Dungeon Hunter series has been a hit in the medieval games' genre ever since the first installment dropped. But with the release of Dungeon Hunter 5, everything in the game is given a jump from the ordinary game playing experience and are taken to the next level. Dungeon Hunter 5 has top-notch graphics along with very smooth gameplay which is a common feat in each installment of the series. Things are better than ever as you will get to choose from 5 classes as you begin your journey in the game. The choice of weapons in the game depends on the classes available, and you can choose from a double-handed sword, a wand, a crossbow, and much more.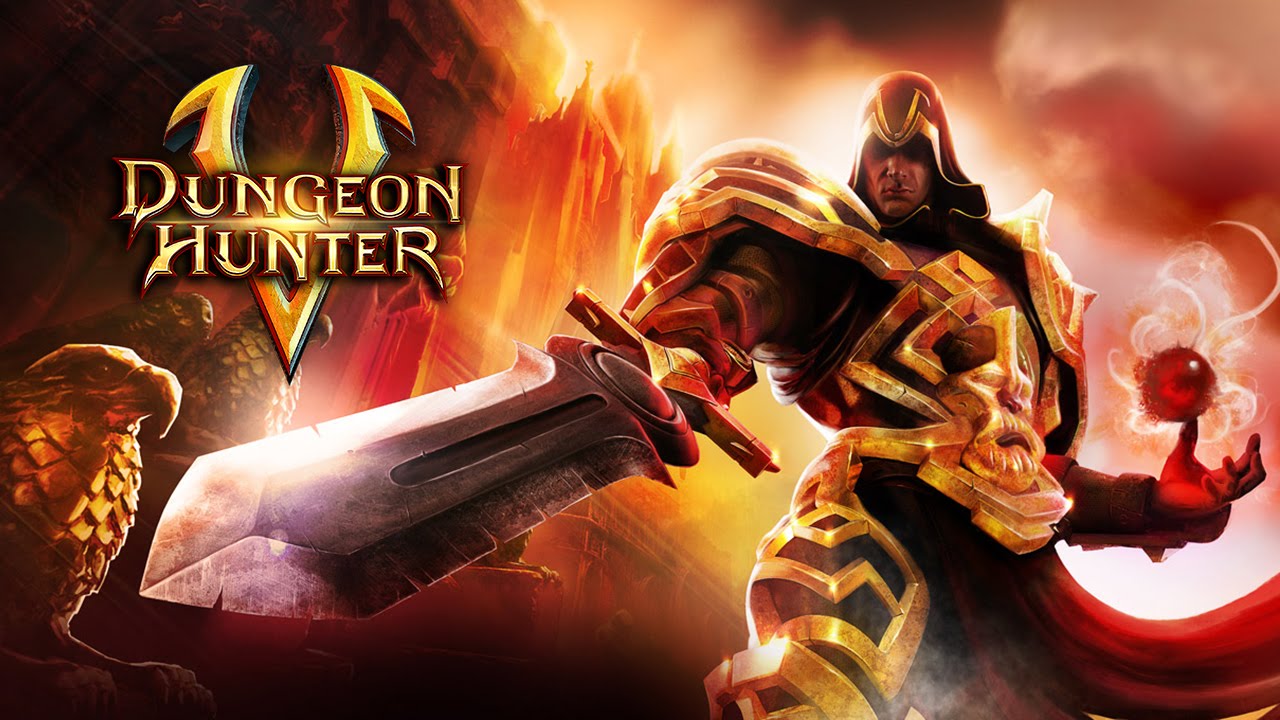 The motive of your journey in the game is to annihilate the demons in your realm, and while you are on your journey, you can level up and upgrade yourself to become even more fearful. Once you think that you have the strength, you can head to the PvP arena and duel with players from all around the globe. The developers have paid attention to every minute detail in the game, which is evident from the gameplay. There is no shortage of twists and turns in the story mode, so download the game Dungeon Hunter 5 on PC with BlueStacks as your emulator and get your share of action in this medieval Android role-playing game.
Royal Idle Medieval Quest (Free to Play)
Idle Games series have gained a lot of popularity over the years, and what could be better than a medieval themed Idle game. Royal Idle Medieval Quest follows the story of the Faerie Kingdom that was once glorious in the past but now is all down to ruins. As a player, it will be your responsibility to progress in the game and rediscover the Kingdom and return it to its former glory.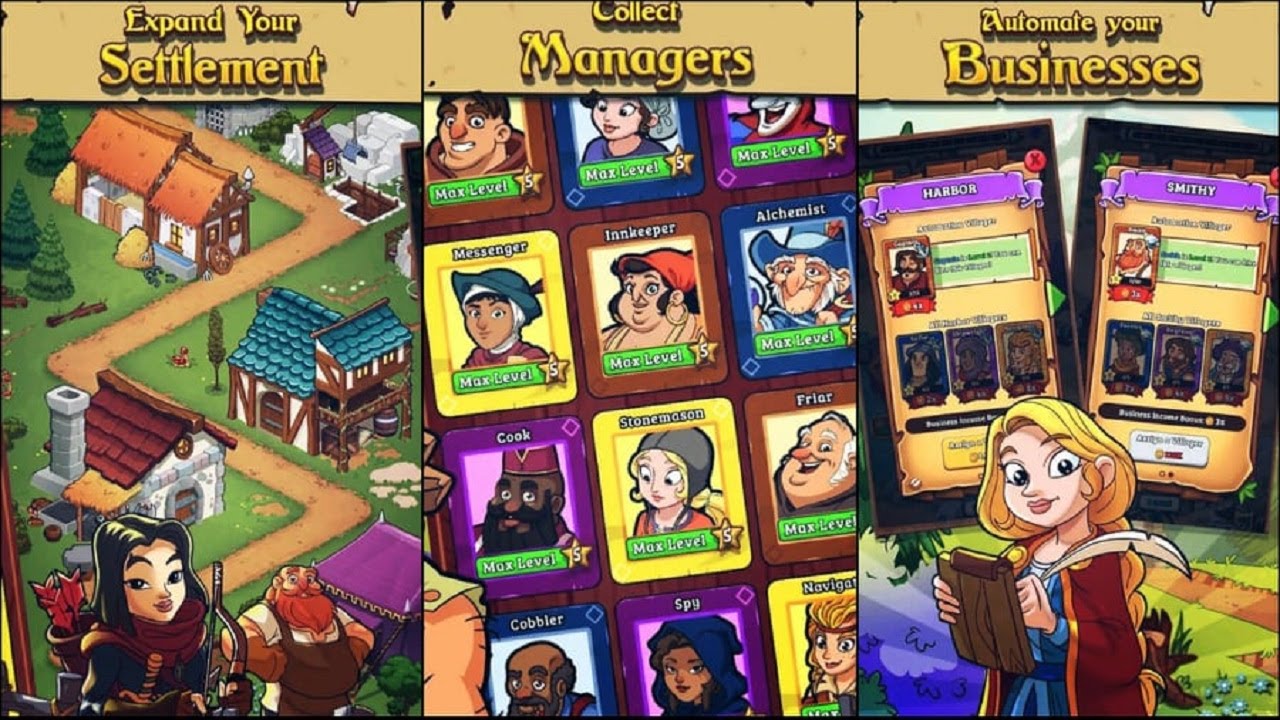 As you start the game, you will have to settle on new land where with the help of farmers, builders, miners, and traders, you will be growing your Kingdom. Put the miners at work so that they can get you the minerals and ore that you need, while the farmers grow the crops for everyone to eat in your kingdom. Once you have sufficient resources, you can put all of that into your business so that it can grow and you get as much money as you require. As you make more money, you will be able to discover ruins and new lands, which would bring in more opportunities for growth. Click and scroll, and soon, you will have everything that you desire in the game. An interesting aspect of the game is the leader board, where you can try to reach the top of the board by progressing faster and performing better than other players from around the world.
Total Wars: ELYSIUM (Free to Play)
The aim of Total Wars: ELYSIUM is simple, which is to conquer the world. You are the leader of a medieval kingdom, and it is your responsibility to look after your people. War is dawning upon your land, and nobody is safe. Make an alliance so strong that you will end up on the winning side once the war is over. To do so, you will be required to recruit heroes who would fight for your nation, giving you a strong army. Concentrate on growing your army, your navy and the air force because they are your defence and offense, which will help you succeed.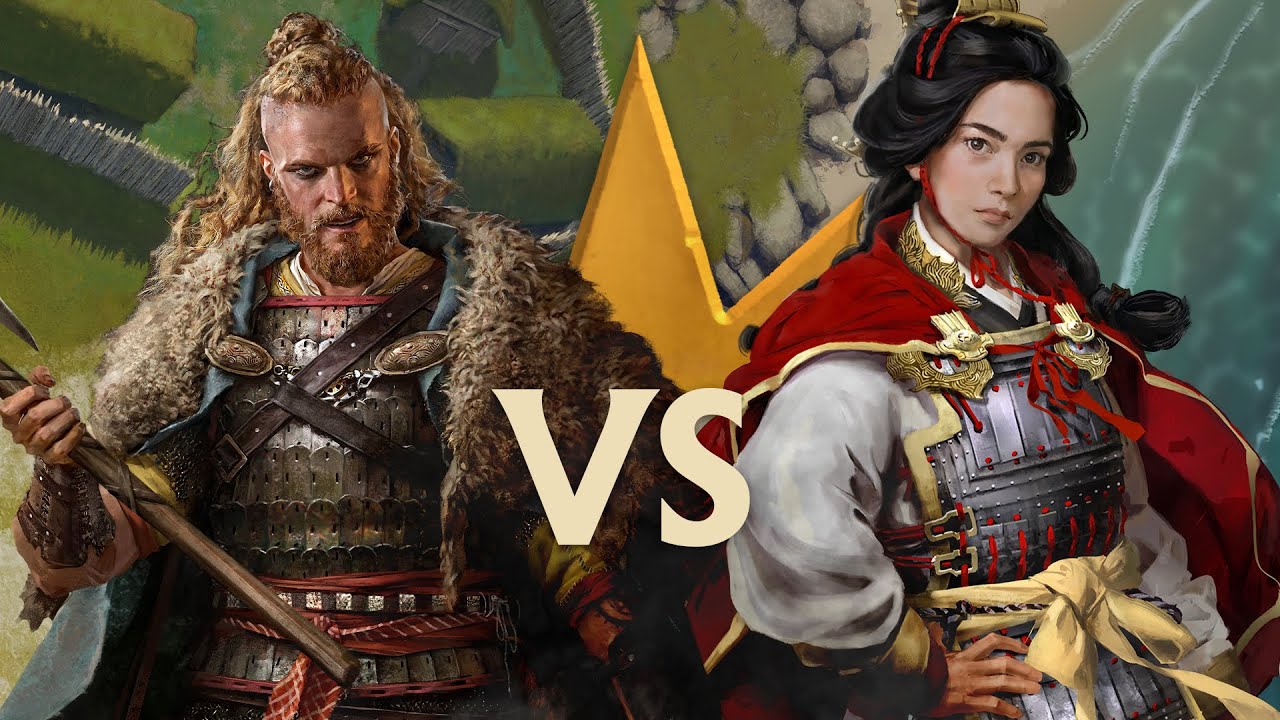 To make your position strong in the war, keep upgrading your heroes and your units so that they have enough strength to stand against whatever comes their way. Build your base and choose from a wide range of classes. You can choose machinery class or magic class, every choice is yours but each has a different outcome. You will not only be attacking in the game, but it would also be your responsibility to defend your base from lethal enemy attacks. Whatever you do makes sure that you fight for domination as wars are not a joke. Get your friends in your alliance and enjoy the cross-server gameplay with graphics and war scenes unlike any other on your PC with the help of BlueStacks as one of the best emulators present today.
Kingdom: Two Crowns (Play for $9.99)
Looking for a unique strategy game that provides something special? Search no further, because enters Kingdom Two Crowns. Kingdom: Two Crowns is a paid strategy game available on Android. This game is a side-scrolling type of game with beautiful pixelated art, giving 90's kids the nostalgia of decades.
The game, in its design, heavily focuses on a minimalistic feel with a very modern aesthetic to pixel art. In this game, you play as a monarch on your steed, going around and building a powerful kingdom. You can recruit subjects, build defenses and protect your kingdom from vile creatures.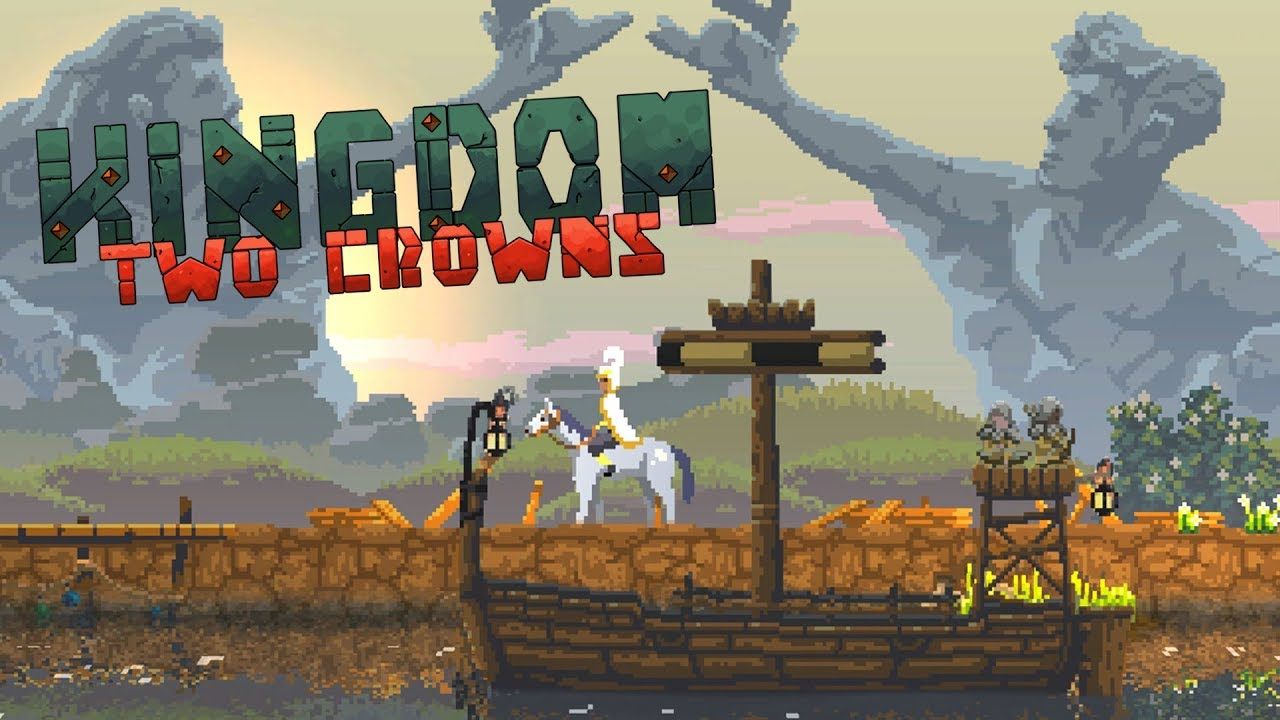 The game at its core is a "building-a-kingdom" game but strikes you hard with amazing visuals, aesthetics, and game design. Although the graphics are in pixelated style, it is well done. With beautiful music and artistic graphics, you are sure to enjoy this game. By the way if you love pixelated games, then do check out some of the best from our official website at BlueStacks.
If you are bored playing alone, you can play with your friend locally as it provides a split-screen option or a special feature of a tabletop co-op. Kingdom: Two Crowns is set in a traditional medieval setting but additionally provides Deadlands and a Feudal Japanese setting to expand your experience.
King of Avalon (Free to Play)
King of Avalon is a free-to-play, PvP kingdom-building game. Based on King Arthur and the medieval setting, the game is a management and strategy game at its core. As a player, you play as King Arthur in a medieval setting where you have to reclaim the broken land and build a mighty empire.
King of Avalon has got amazing, realistic 3D graphics that completely immerses you into the medieval era. The gameplay is simple enough to understand and standard for any MMO strategy game. A slight inconvenience about the game is its tutorial. The tutorials at the start of the game are quite long, which makes sense, keeping its huge world and gameplay experiences in mind. But, a long-drawn tutorial can be quite tiresome (we know you will skip them anyway).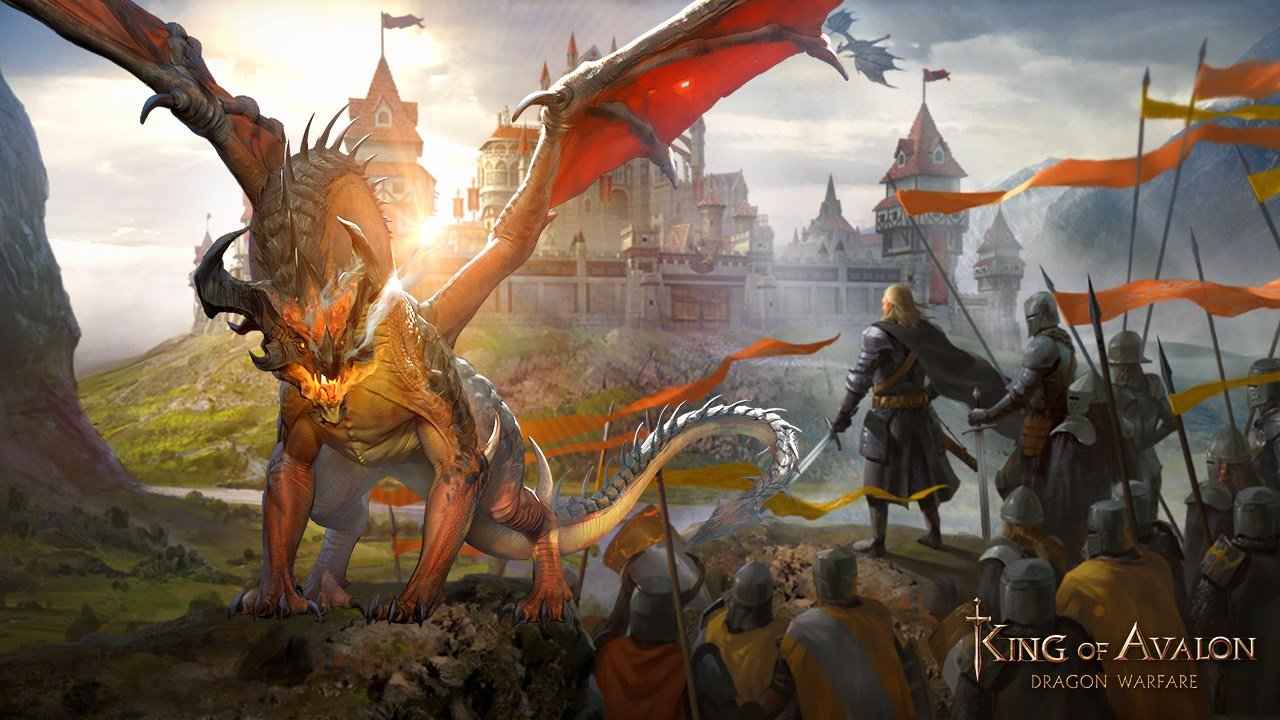 However, it could be said that the game does a good job optimizing the experience for newbies so that they don't find it too difficult to play. The game does have in-app purchases to help you advance in the game faster. If you like playing strategy games involved in the medieval era, King of Avalon on PC will not disappoint you.
Townsmen Premium (Play for $0.99)
Townsmen Premium is a paid city building game available on Android. Townsmen Premium is a simple city-building game but set in the medieval era. You start with a small village and build a brand medieval metropolis as you progress.
The game is quite comparable to PC games such as the Anno and Settlers series. The graphics in this game are quite good and with the 3D 'cartoony' feel which is a treat to experience on your PC with the help of BlueStacks working as your emulator. The gameplay focuses on smaller details such as village inhabitants, complex economy simulation, seasons and weather effects, diverse tasks, and challenging tasks. The best part is that it provides an unrestricted sandbox game mode. Isn't that awesome for an Android game?!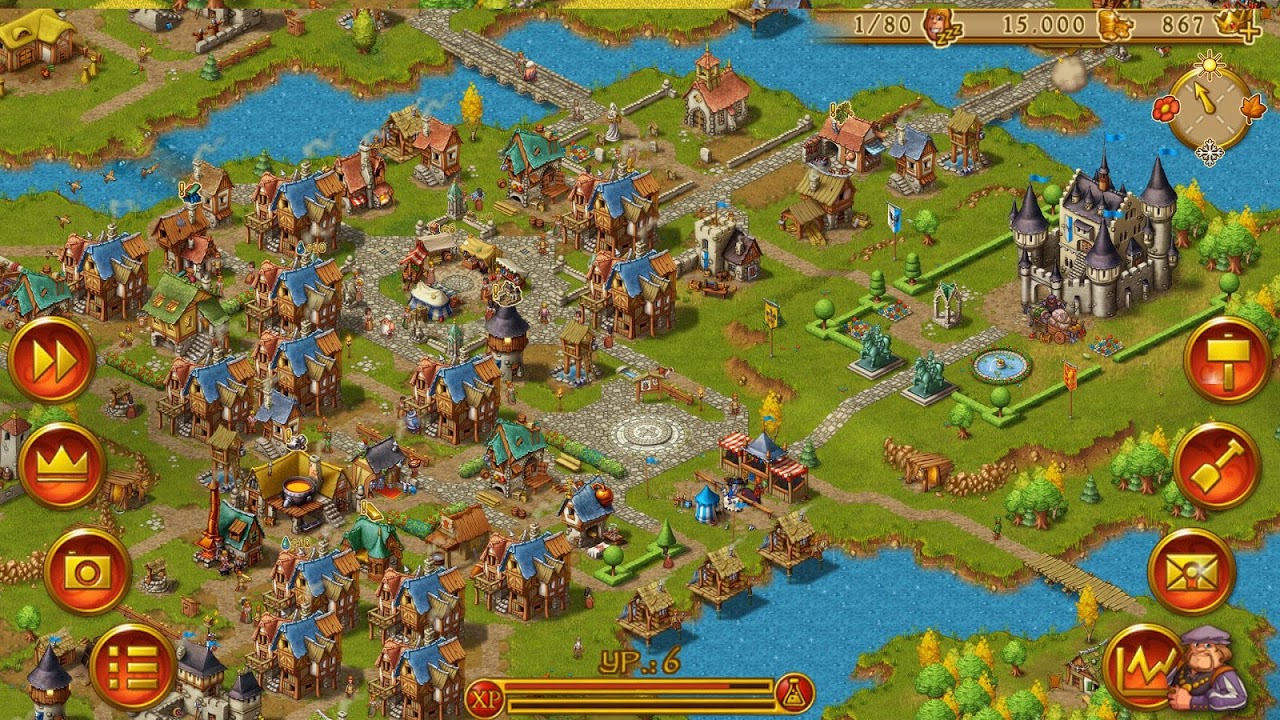 The game supports multiple languages, which is an added advantage. Developed by Handygames, the Townsmen Premium offers something light, casual, and fun to play. As a city-building fan, you will thoroughly enjoy Townsmen Premium on PC and especially you will like the medieval settings.
Throne of the Chosen (Free to Play)
It's time to build your empire! You might think that this is another game with a generic "build an empire" theme but, not this time. Although it is based on an "empire-building" theme, it offers something unique.
Throne of the Chosen is a simulation-based RPG game with a unique element of collecting followers and having a romance with ladies of Medieval Greek to amass power and popularity. Yes, you read that right. Romance contributes to an important part of this game.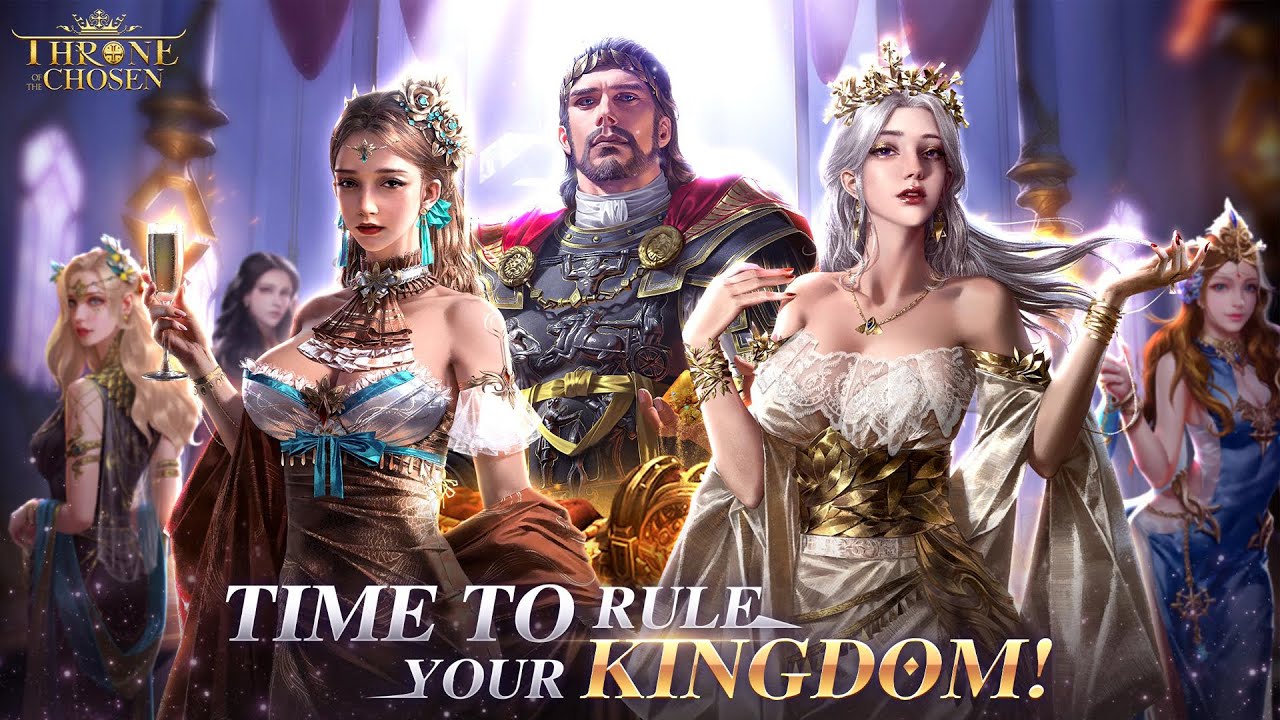 As far as the graphics are concerned, it will surely impress you! The 3D graphics of the game look very convincing in setting the stage for the medieval era. The gameplay is simple enough, and it usually stops at controlling the game with a single touch.
You can initiate marriages of your heirs with other players online, form alliances, fight battles and grow mutually with your allies. With a unique take on the "medieval building empire" theme, Throne of the Chosen is a game that provides a fresh perspective and an enjoyable setting to keep you entertained.
Kingdom Rush – Tower Defense Game (Free to Play)
Kingdom Rush is a free-to-play tower defense game. Kingdom Rush is an offline game, so you don't need the internet to enjoy the game. The game is broken into multiple levels with various levels of difficulties.
The graphics for the game are surprisingly good and give a lot of attention to minute details. The game is a tower defense strategy game with various characters, heroes, and towers, which will ensure that you enjoy the game to the fullest. The gameplay is designed in such a way that you don't get bored while playing the game repeatedly. The in-game AI offers quite a challenge for the player to feel the difficulty and keep up the challenge. By the way, don't forget to check out our guide on the best tower defense Android games if you want to test your tactical skills.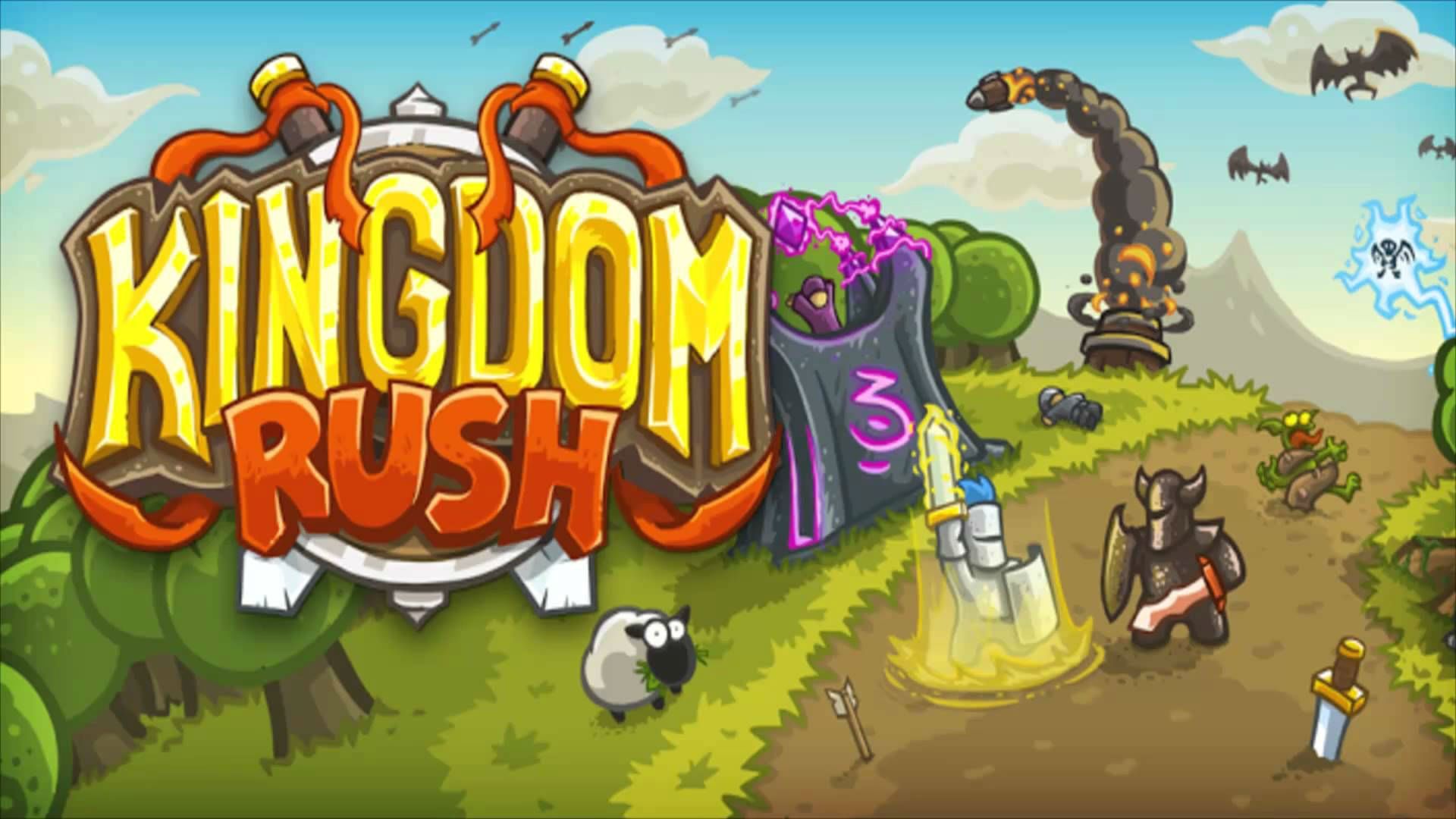 The game also features an in-game encyclopedia to keep you up to date about the elements and mechanics of the game. Although it's free-to-play, it has in-app purchases to give you a little extra boost. With unique enemies, several game modes, intense challenges, Kingdom Rush on PC will leave you wanting more. A perfect game for you if you are a fan of tower defence games.
Turn back time when you play these awesome medieval-themed Android games on your PC with the help of BlueStacks. These are some of the best games that are present for Android users who want to get some experience of the medieval ages and how brutal the survival was. Don't miss out on these and be sure to download and play them soon.