BlueStacks Roundups
Top 10 Games to Play While Social Distancing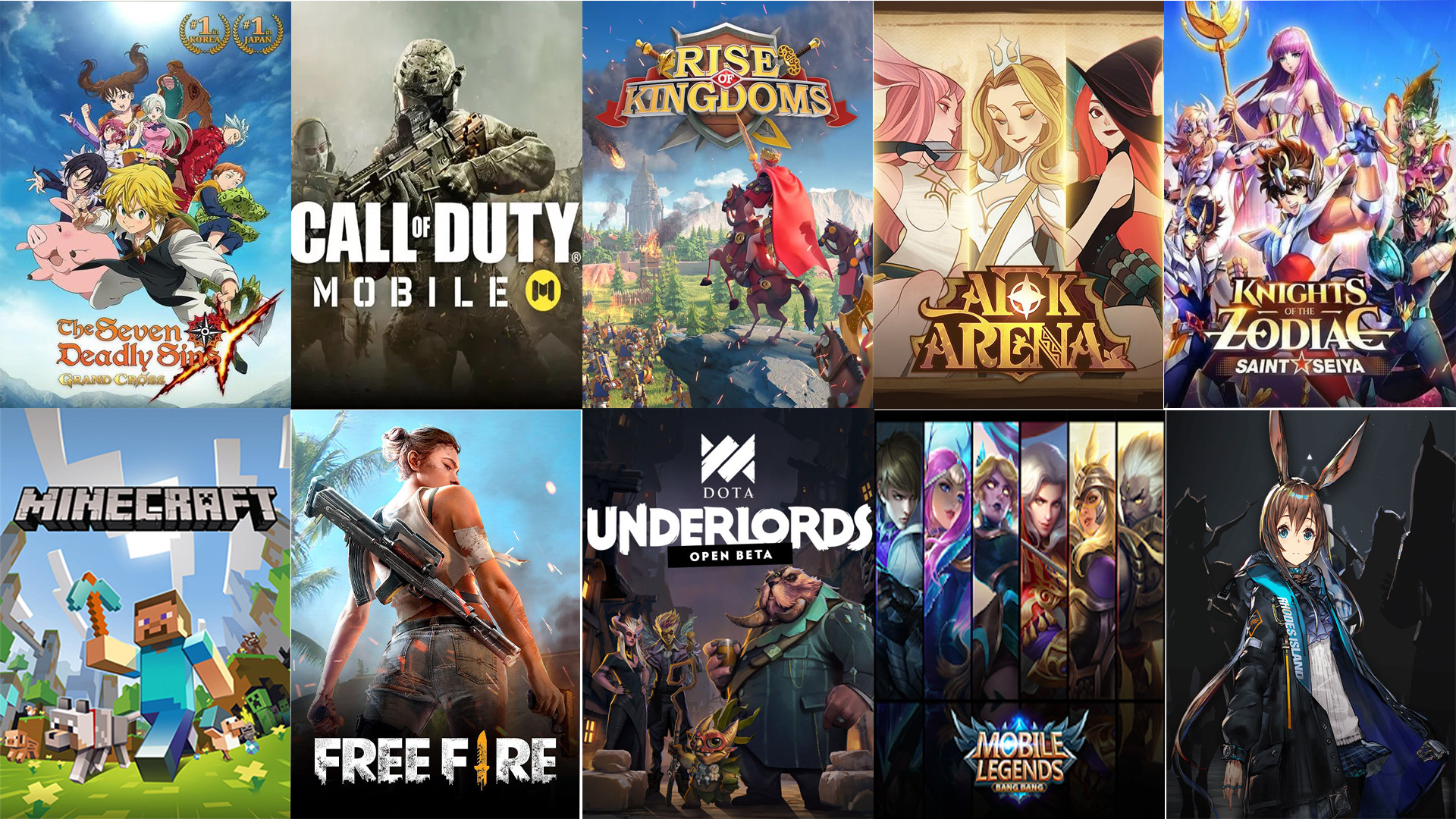 In an effort to prevent the COVID-19 virus from spreading further, authorities are instructing the people to remain in their homes for the next few weeks and avoiding human contact as much as possible, a measure that governments have also started adopting and implementing within their local communities. While this just might be the only way to truly prevent further contagion from the Coronavirus, it also means people are stuck either working from home, or not working at all, for the next few days, or perhaps weeks.
Here at BlueStacks, we want to emphasize the necessity of complying with the safety and quarantine protocols established by each nation in an effort to avoid the spread of Coronavirus and, while staying at home with nothing to do definitely sucks, it doesn't necessarily have to be that way. For this reason, we decided to compile a list of 10 awesome mobile games that you can play on your PC with BlueStacks, and keep yourself entertained throughout the next few weeks.
1. The Seven Deadly Sins: Grand Cross
Journey to the land of Britannia and join Elizabeth and Meliodas in The Seven Deadly Sins: Grand Cross . Based on the very popular Netflix anime, Nanatsu no Taizai, this game is a faithful recreation of the source material, down to some of the most iconic scenes in the show. At its core, however, this game is a gacha with stunning graphics and a very interesting combat system based around cards.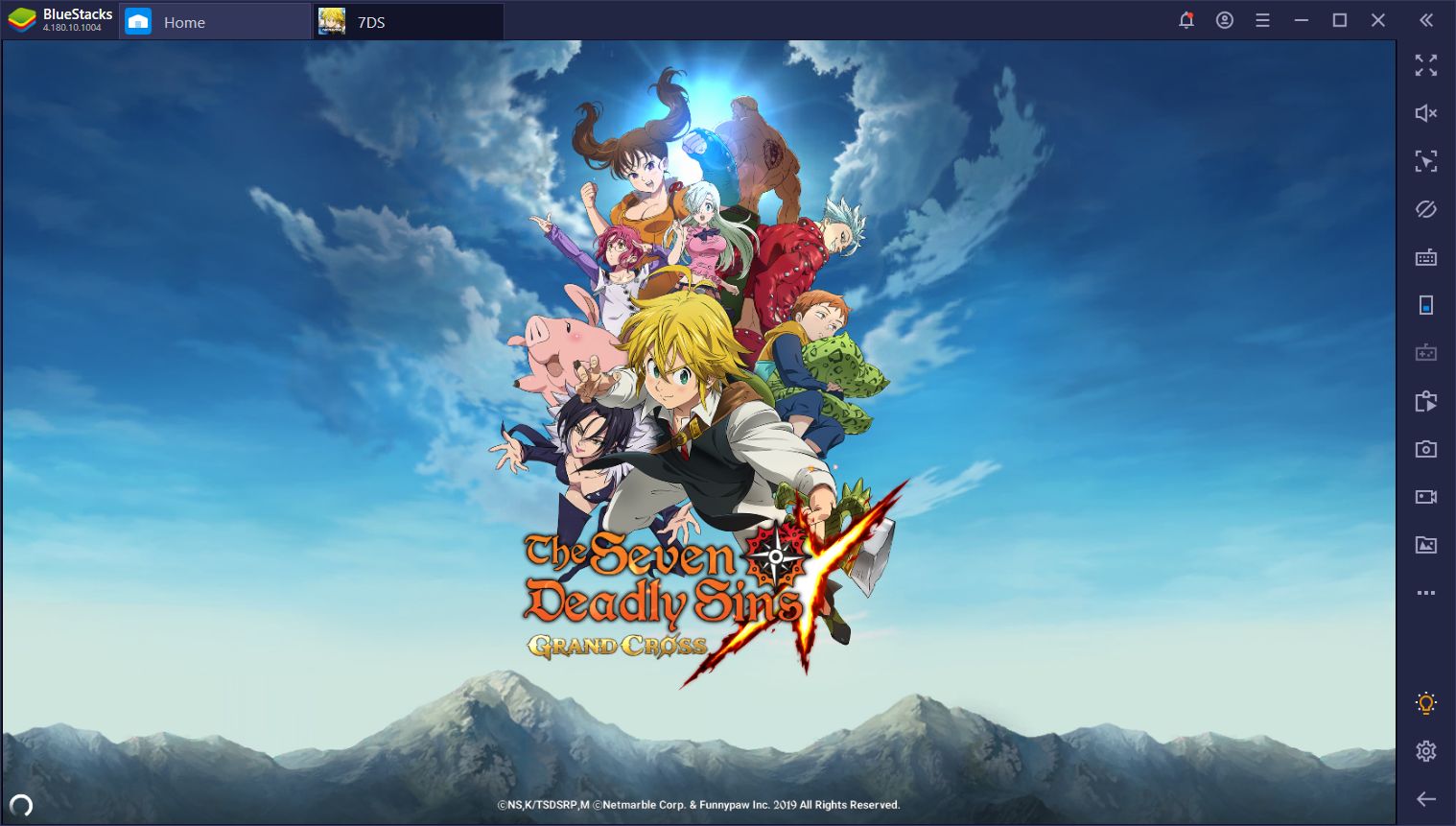 If you play it on BlueStacks, you have access to a wide variety of features and improvements, including a fix to play 7DS in full-HD and widescreen. Trust us when we say this game looks absolutely amazing in landscape mode and high-res.
2. Call of Duty: Mobile
Call of Duty: Black Ops IIII was one of the biggest FPS releases in the series, with plenty of units sold mostly thanks to Blackout, the series' first foray into the battle royale genre. Call of Duty: Mobile is based on this entry into the series and offers just what you'd expect from a CoD game, including many traditional game modes such as deathmatch, frontline, search and destroy, and domination, as well as new and exciting modes like the aforementioned battle royale.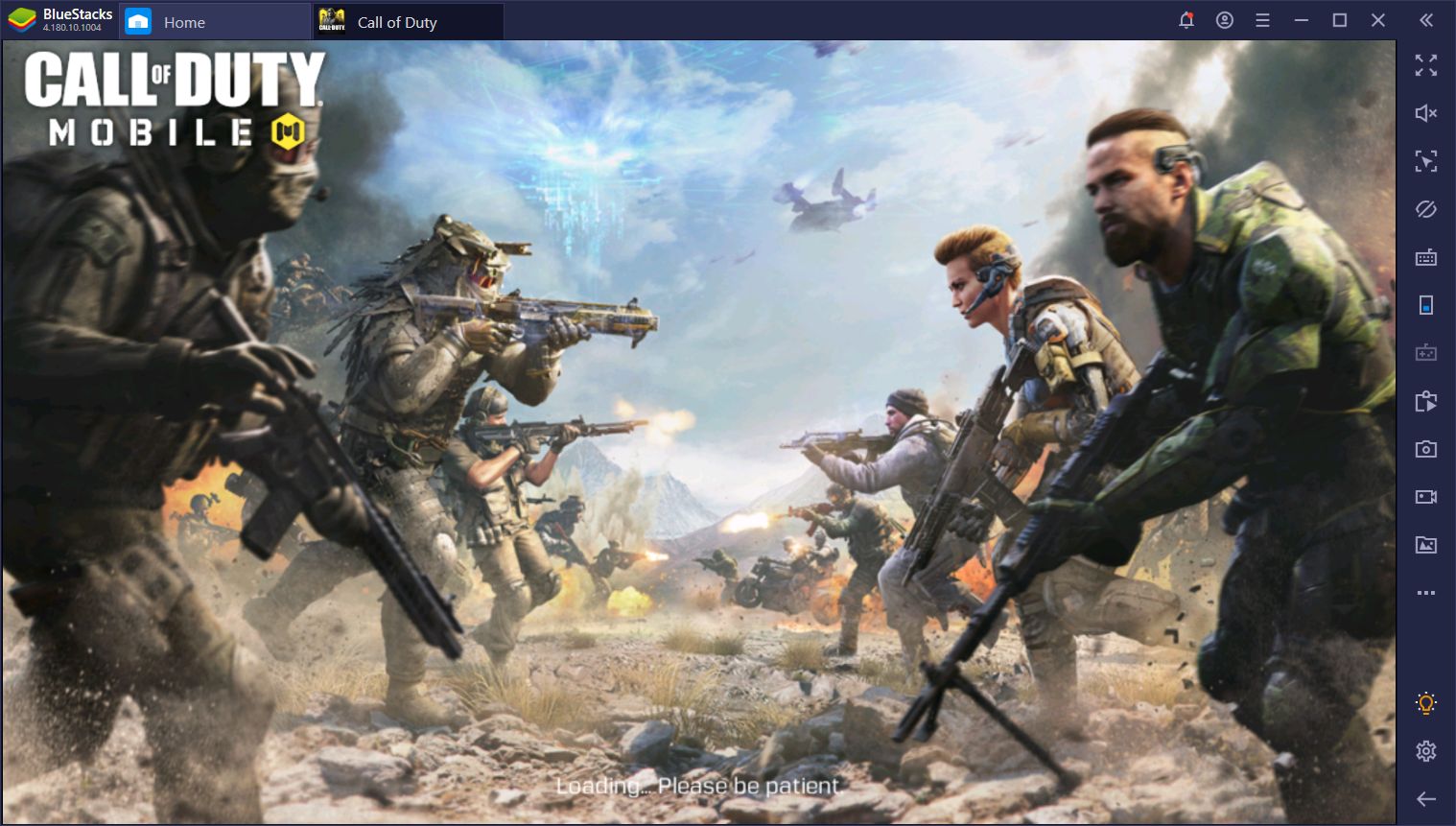 Playing CoD: Mobile on BlueStacks allows you to enjoy this game not only at a stable 60 FPS, but also with UHD graphics and . Aside from looking just as good as its PC counterpart, the game controls just as well since you can use your mouse and keyboard to dominate your enemies.
3. Rise of Kingdoms
One of the most popular entries in the war game genre, with plenty of strategizing and a deceptively-simple combat system that is much more than meets the eye. In Rise of Kingdoms , you're the governor of your town and it's your responsibility to help develop it. This process includes building new structures, upgrading existing buildings, researching new technologies, training your army, and much more.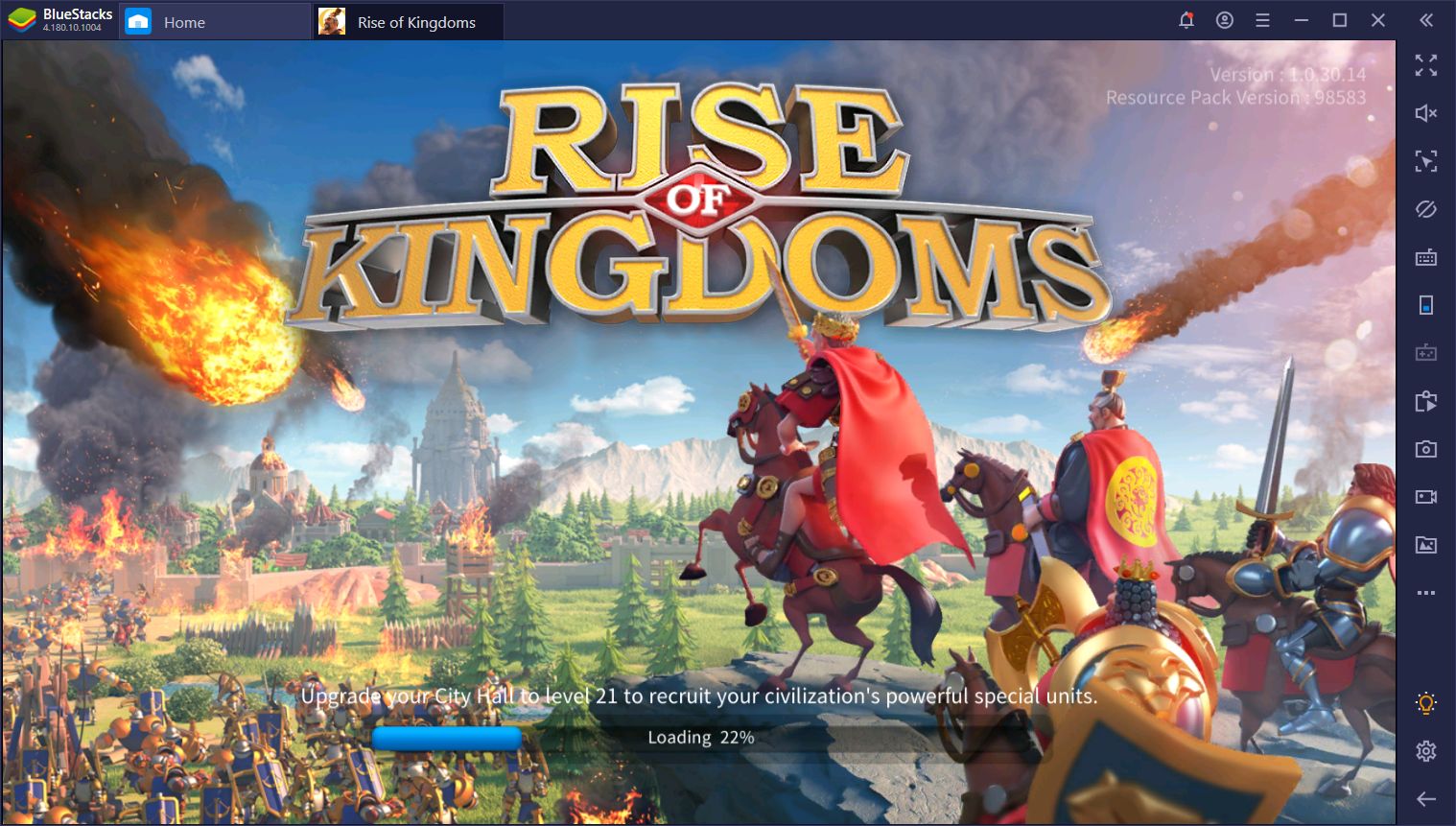 For those who enjoy strategy games with lots of PvP and many fun game modes, Rise of Kingdoms is definitely one of the strongest contenders in its genre.
4. AFK Arena
For many reasons, gacha games are some of the most popular titles in the mobile platform. It's the combination of simple-yet-fun combat systems, coupled with the thrill of summoning and unlocking new and powerful characters, that keeps us glued to the screen. In the case of AFK Arena, you also have a nice idle grinding system through which your characters can play for you, even while you're offline, and farm important materials. The variety in this game is also supplemented by a wide cast of unlockable characters, as well as a plethora of game modes to keep the gameplay fresh and exciting.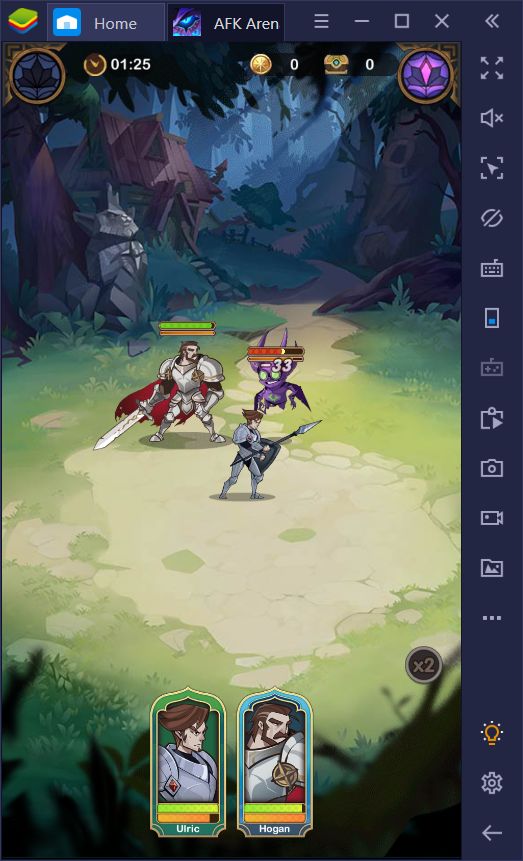 If you play AFK Arena on PC with BlueStacks, you'll also have access to many tools and features that can significantly improve your life with this game, including the Instance Manager and Multi-Instance Sync tools that dramatically speeds up the rerolling process.
5. Saint Seiya Awakening
If you were born in the '90s, odds are that you grew up watching many different cartoons, including a few anime shows here and there. One of the defining animes, for many of us, was Saint Seiya, which follows the story of five young warriors chosen by the heavens to don the cloths of their guardian constellations and fight the forces of evil in the world.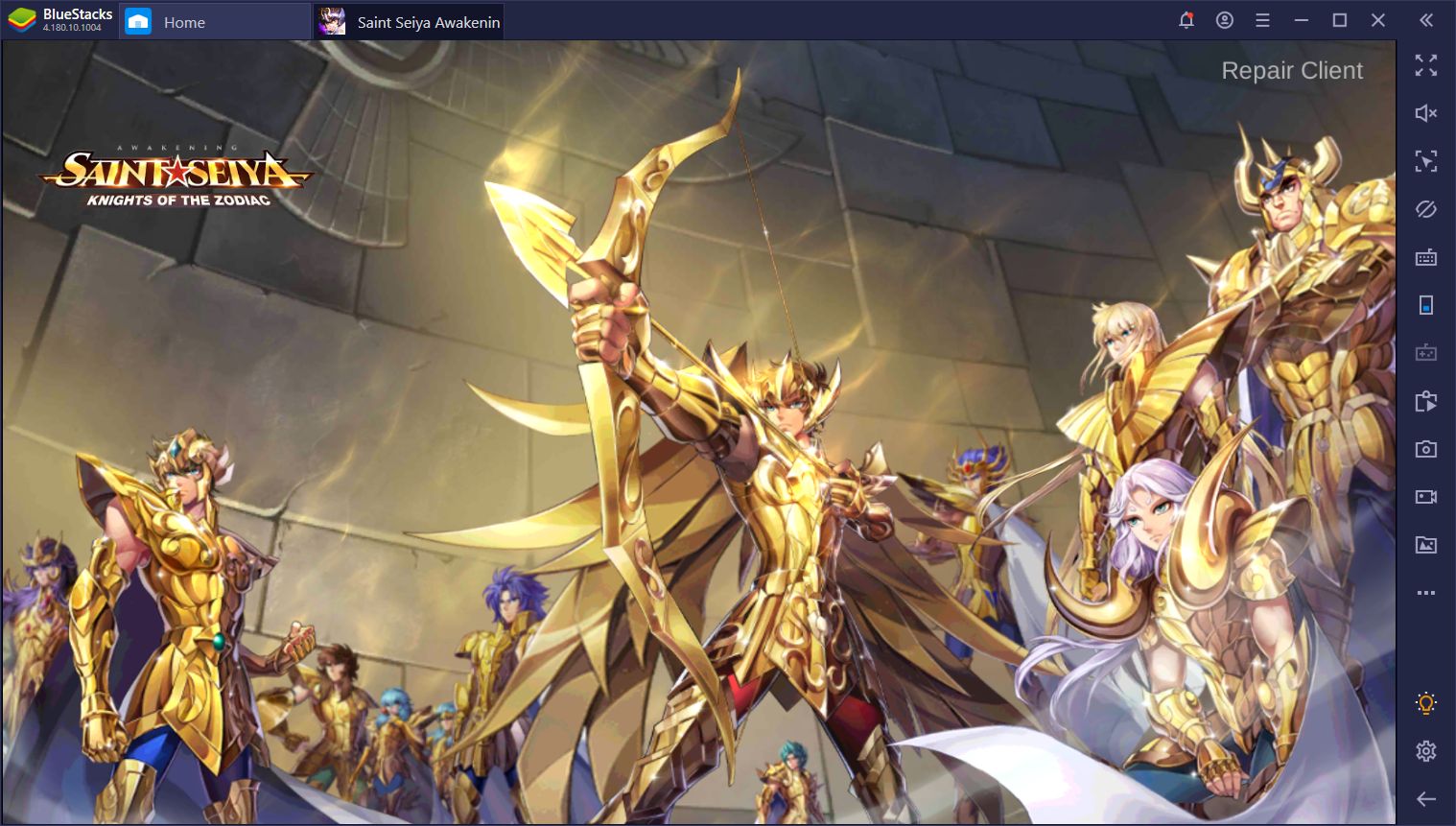 At its core, Saint Seiya Awakening is another gacha game; one that is heavily inspired by its source material. In this title, you can relive the pivotal events in the show, and join Seiya, Shiryu, Hyoga, Shun, and Ikki as they battle the Dark Saints and the forces of Sanctuary to protect the Goddess Athena. You can achieve this by summoning most, if not all, of the important characters in the anime and use them to create unstoppable teams.
There's a good reason why Saint Seiya Awakening is considered as one of the best gacha games out there, and you can definitely experience it in all its glory by playing it on BlueStacks, with improved graphics and controls, and a wide slew of features to facilitate rerolling.
6. Minecraft
While not a free game, Minecraft was and is available for PC. The best part is that we also implemented native gamepad support into our emulator at around this time, which means that you can use your own controller to play this awesome game. In this sense, you can enjoy the most popular game in recent times, in the comfort of your computer, and sink countless hours into surviving and building in your very own voxel world.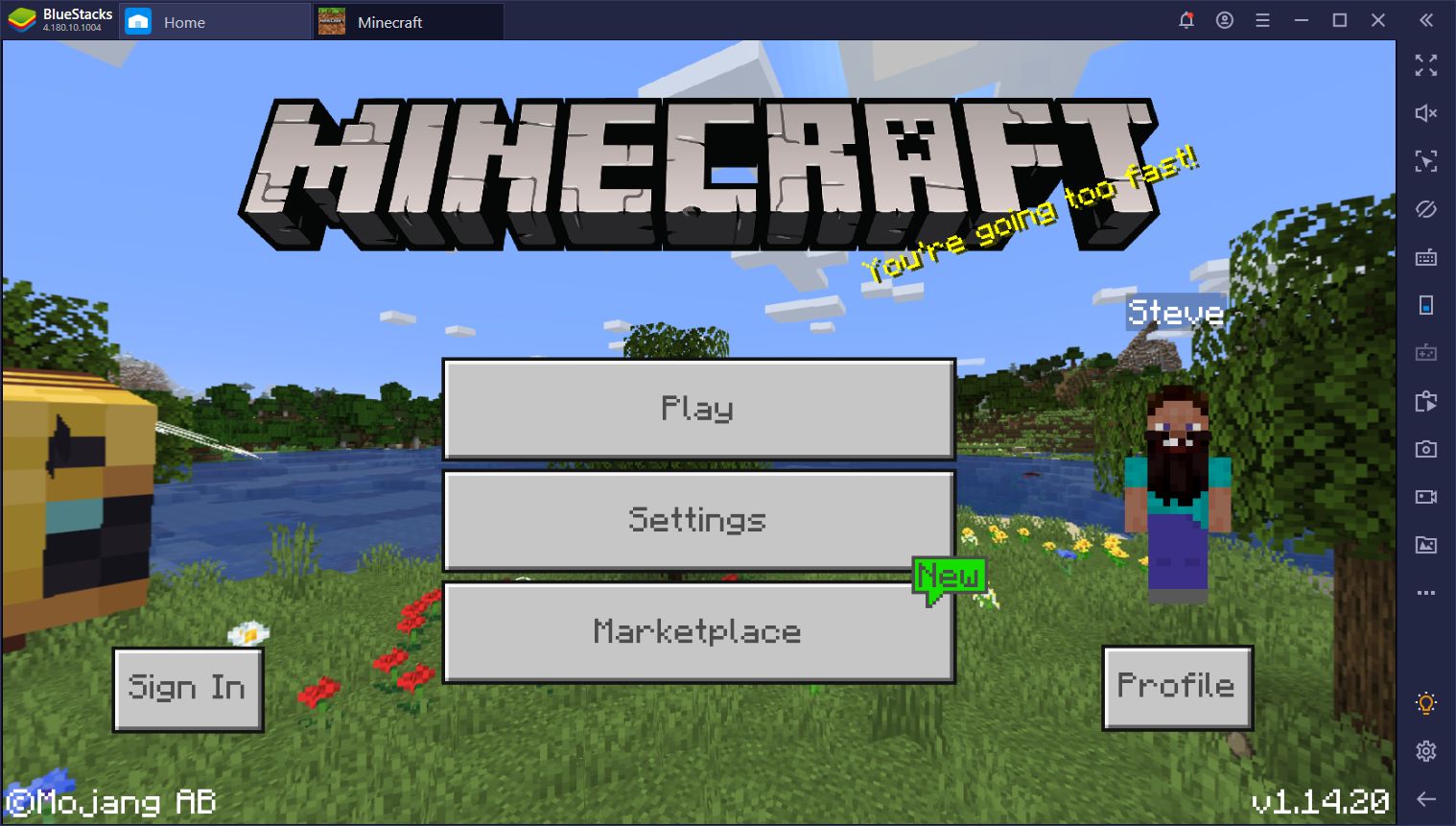 7. Garena Free Fire
If Call of Duty: Mobile is the most popular shooter game in the platform, Free Fire is definitely the king when it comes to battle royale titles, especially since . This game offers intense action and tactical gameplay, which you can enjoy either solo or with a squad of up to four players, and fight to become the last person standing across three massive maps.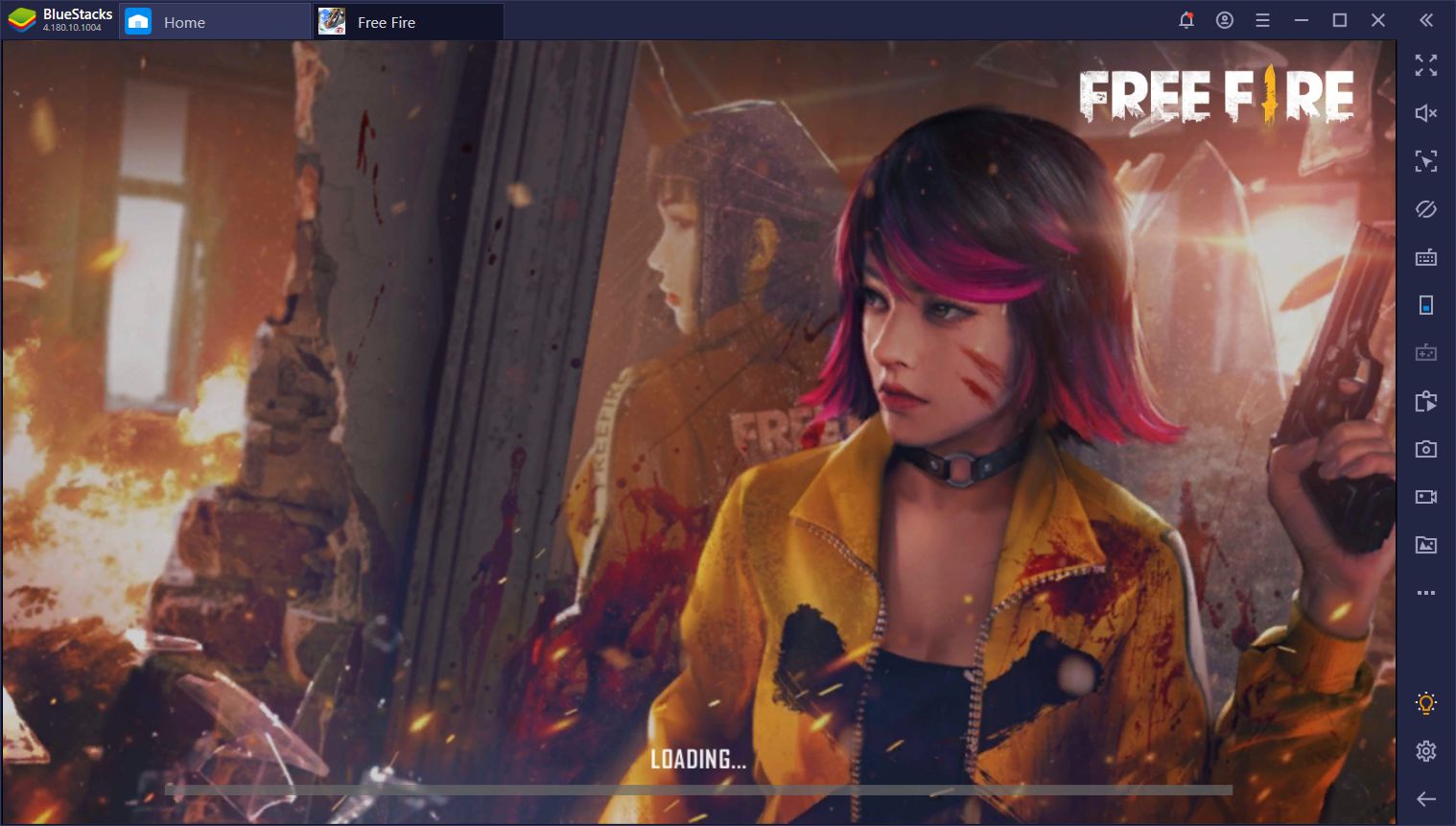 And the best part about playing it on BlueStacks is that you have access to not only superior control schemes with the Keymapping Tool, but also to Smart Controls for a much better gaming\ experience than playing on your phone.
8. Arknights
While the tower defense genre was born on PC, mostly as a custom map for Warcraft 3 at the time, it definitely feels right at home on the mobile platform. Their passive gameplay elements that involve setting up towers or units along paths and watching as they eliminate the oncoming hordes of enemies requires little input and creates a very entertaining experience for the player.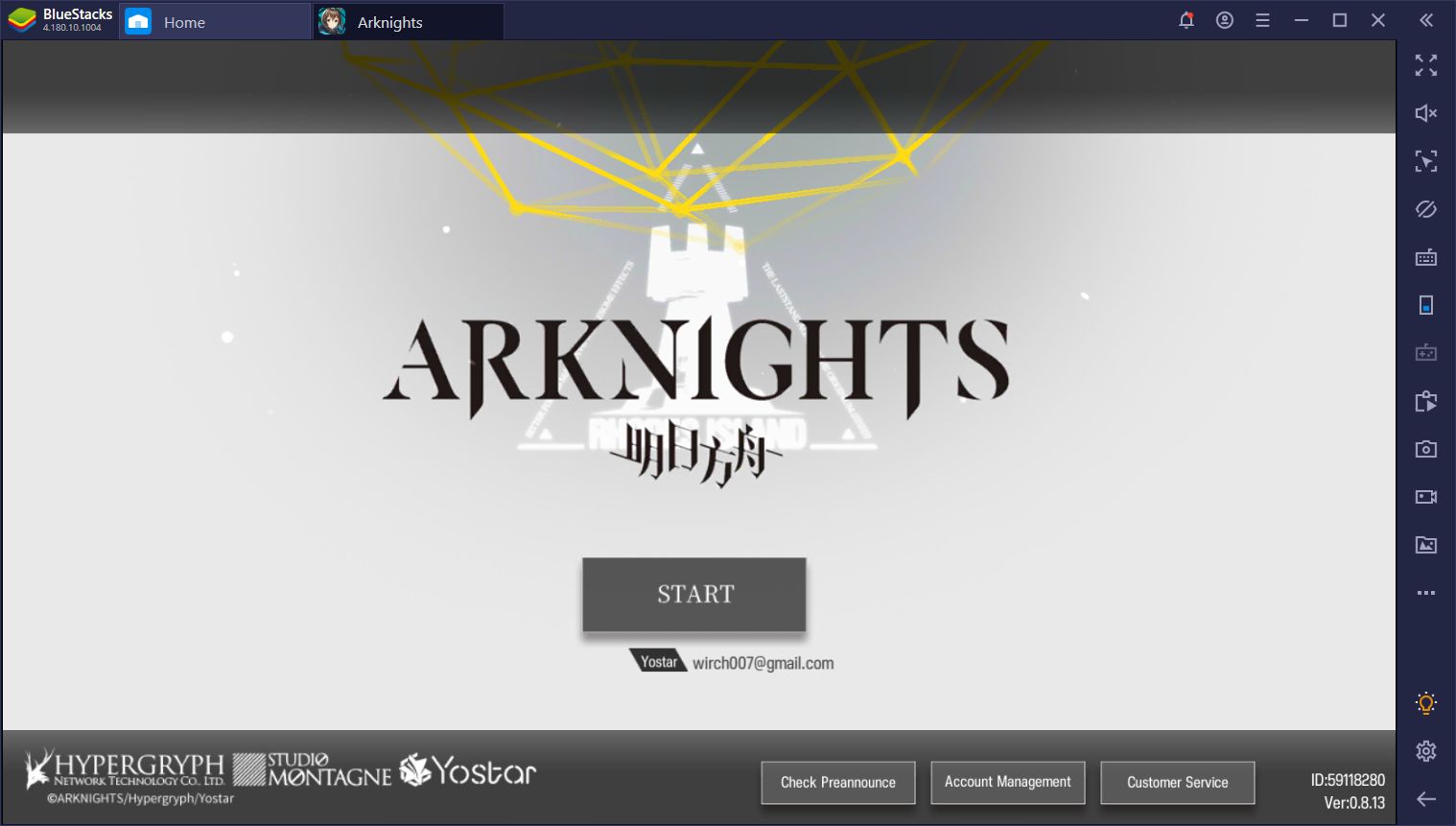 Arknights is one of the most recent titles in the genre, and definitely sets the bar really high for all other similar games. Its combination of RPG elements with tower defense combat system, mixed with a gacha summoning system through which you can summon many different units and create powerful teams, make this a game in which you will sink countless hours, especially if you're stuck at home for the next few weeks.
9. Dota Underlords
Auto-battler games surfaced not too long ago, with the first autochess game developed as a custom game for Dota 2. The game received critical acclaim from its small but committed player base, which led to the original creators developing a standalone version of this game, a concept that Valve was quick to adopt and add their unique spin to.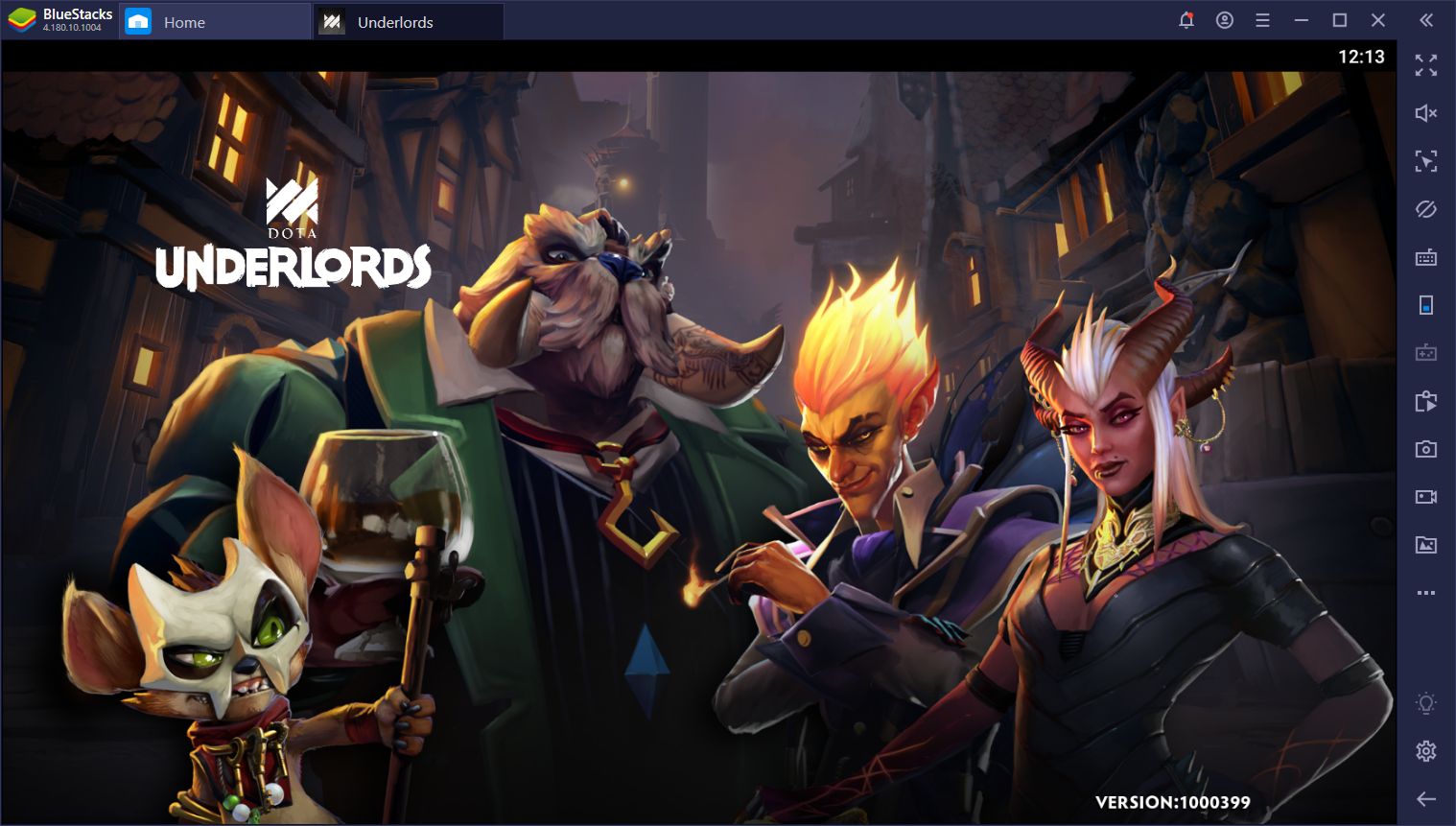 Dota Underlords is the result of taking a brilliant concept and design idea and adding the Valve signature touch and polish to it. The resulting game is one of the most entertaining auto-battlers in the market, which both runs and looks amazing on PC, especially if you play it on BlueStacks. However, the game is much too complex to do it justice in a few sentences. But don't worry, we have a plethora of guides and information about Underlords, .
10. Mobile Legends: Bang Bang
What would a list of best games to play while stuck at home be without a MOBA title? This genre needs no introductions; it's simply one of the largest gaming phenomenons to grace us in modern times. Furthermore, Mobile Legends: Bang Bang is one of the most popular titles in the genre on the mobile platform, and with good reason! It offers a wide variety of heroes which, in turn, facilitate many different strategies and compositions, as well as countless ways to play the game and dominate your enemies.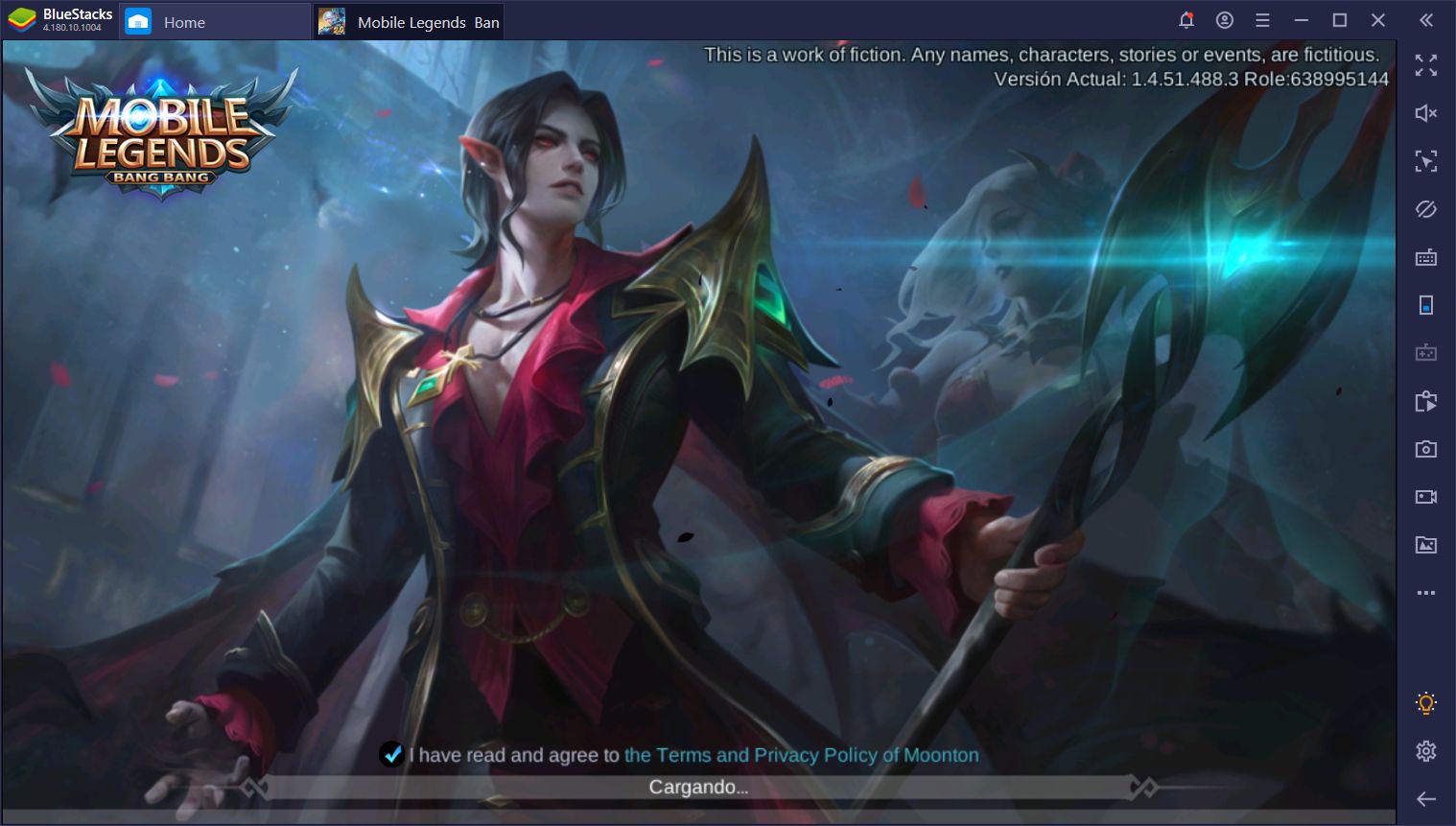 Moreover, by playing Mobile Legends on BlueStacks, you'll also have access to many awesome control schemes that will allow you to easily dominate your lane and win most of your matches. Through these control schemes, you can even make it so that you can play the game as you would a regular PC MOBA, using your mouse to control movement and the keyboard to activate skills. All in all, this game offers a very enjoyable experience for everyone involved, especially if you're already a fan of MOBAs.
And there you have it. The next few weeks might be tough for most of us who are stuck in our homes trying to stay safe from COVID-19. However, with BlueStacks and a few of the games we mentioned on this list, you can turn your downtime into fun time, and hopefully have a better experience that will help reduce stress and keep you entertained.