BlueStacks Roundups
The Best Android Games to Enjoy This Halloween on BlueStacks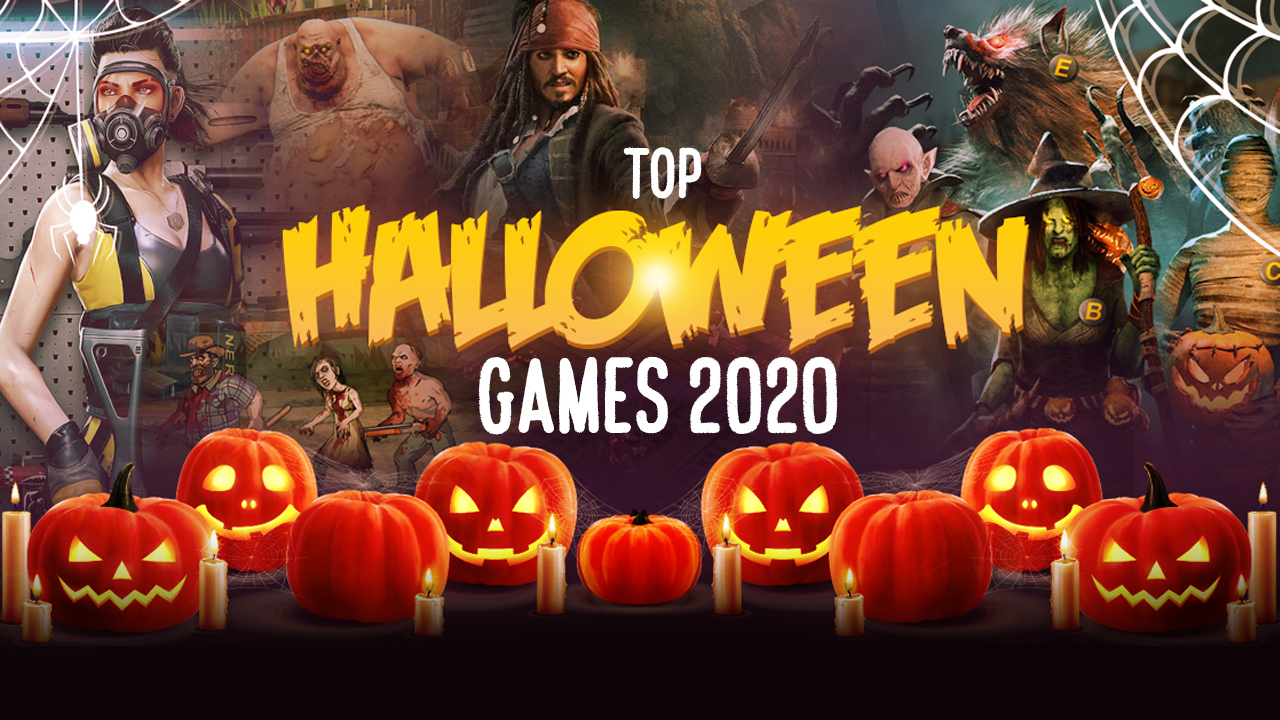 Halloween has arrived at BlueStacks as we have compiled a collection of some of the spookiest and most magical games that you can enjoy on your PC this season using our powerful Android app player. If you've been browsing for some cool games to enjoy lately, you might as well get into the spirit of the festivities and give these titles a try!
Have you ever wondered what it'd be like to study at Hogwarts and develop your skills as a member of the Wizarding world? Well, in Harry Potter: Hogwarts Mystery, you don't need to dream anymore as this game allows you to enjoy the experience of studying in the world's most prestigious school of Witchcraft and Wizardry, but from the perspective of a regular student.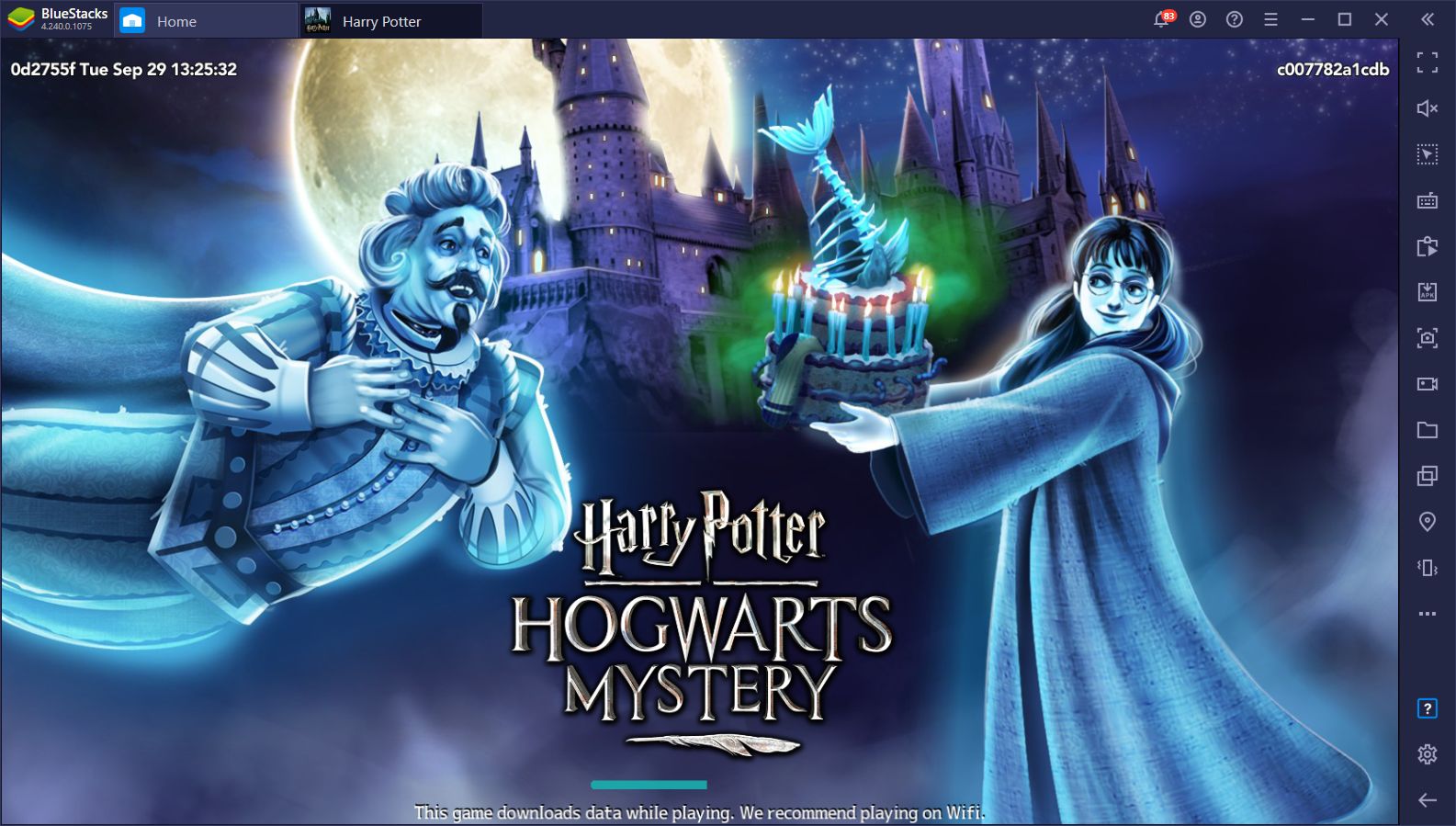 This Halloween season, players will be able to complete a special event in HP: Hogwarts Mystery, in which you must defend the school from the encroaching werewolf threat, and eventually face off against the infamous Fenrir Greyback. Download it today and join the Hallowe'en Feast event to score unique and limited rewards!
The Walking Dead is one of the most popular zombie apocalypse series of modern times, spawning a long TV show, comic book and web series, and several games across different platforms. No Man's Land is one of the mobile games based on this franchise, offering intense turn-based grid strategy gameplay, and the opportunity to recruit and train many different survivors, both from the show as well as exclusive to the game.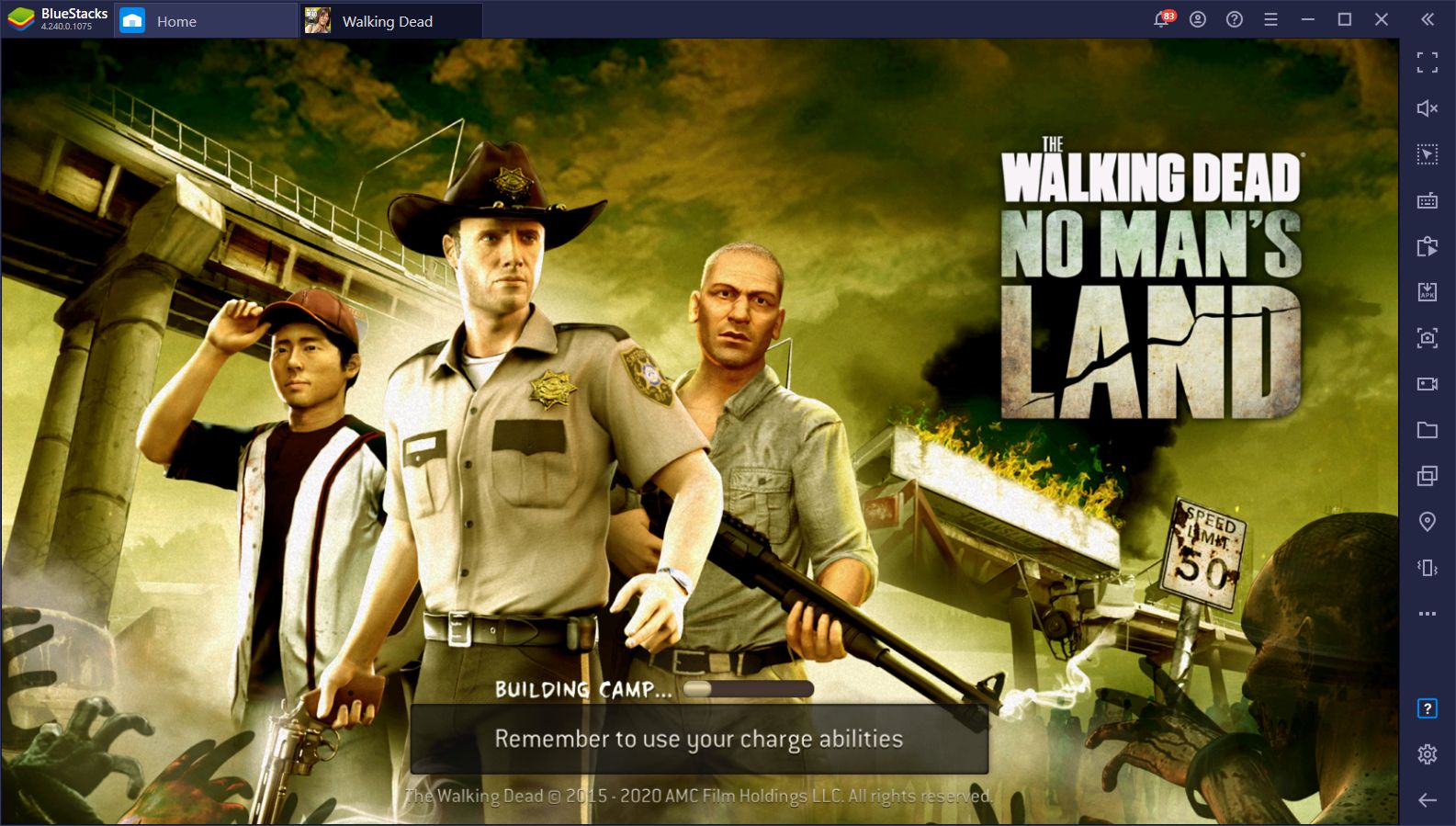 This game turned 5 years old earlier this month, and the devs are currently celebrating by giving away lots of neat prizes. Moreover, The Defenders update landed recently as well, adding new maps, challenges, seasonal campaigns, and much more.
Set after the catastrophic "Conflagration" event, this post-apocalyptic zombie game puts you in the role of an individual who must run, fight, and craft their way to survival in a world infested by the hungry undead. This is an action game with heavy emphasis on survival and crafting, allowing you to create weapons and gear from materials, and even to build shelters and different structures to help you defeat the encroaching zombie threat and stay alive.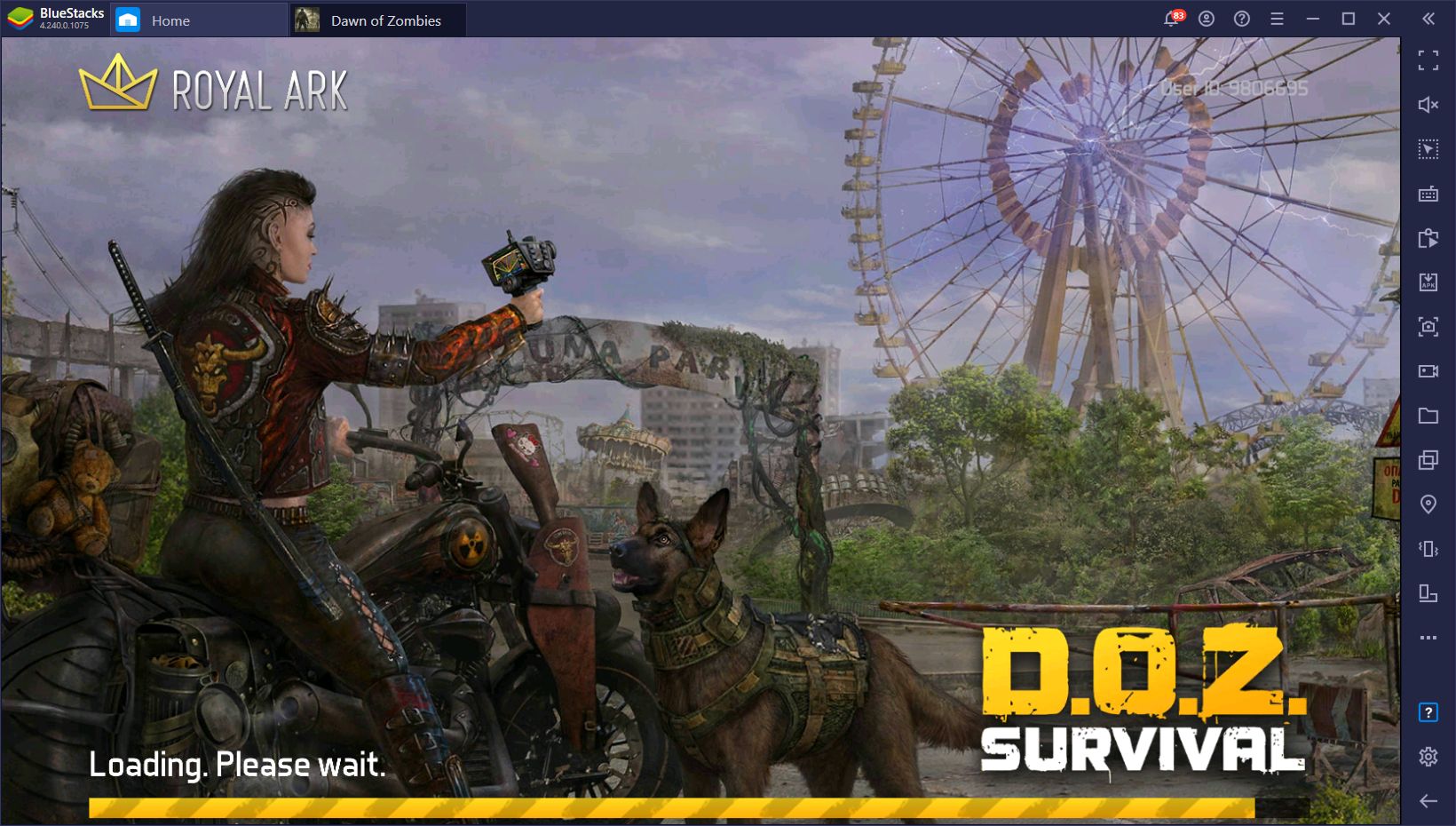 Dawn of Zombies is currently holding a Halloween Fair event where they give points to the players according to their purchases in the store. By getting enough points, they can receive unique rewards for their contributions. This event ends on November 2nd, so download it today and get started!
Another entry in the TWD mobile game franchise, this time as a strategy game with a city building twist. In Road to Survival, you get to develop your own settlement and give your survivors a place to live, train, and prepare themselves for the challenges that surviving in a post-apocalyptic wasteland poses.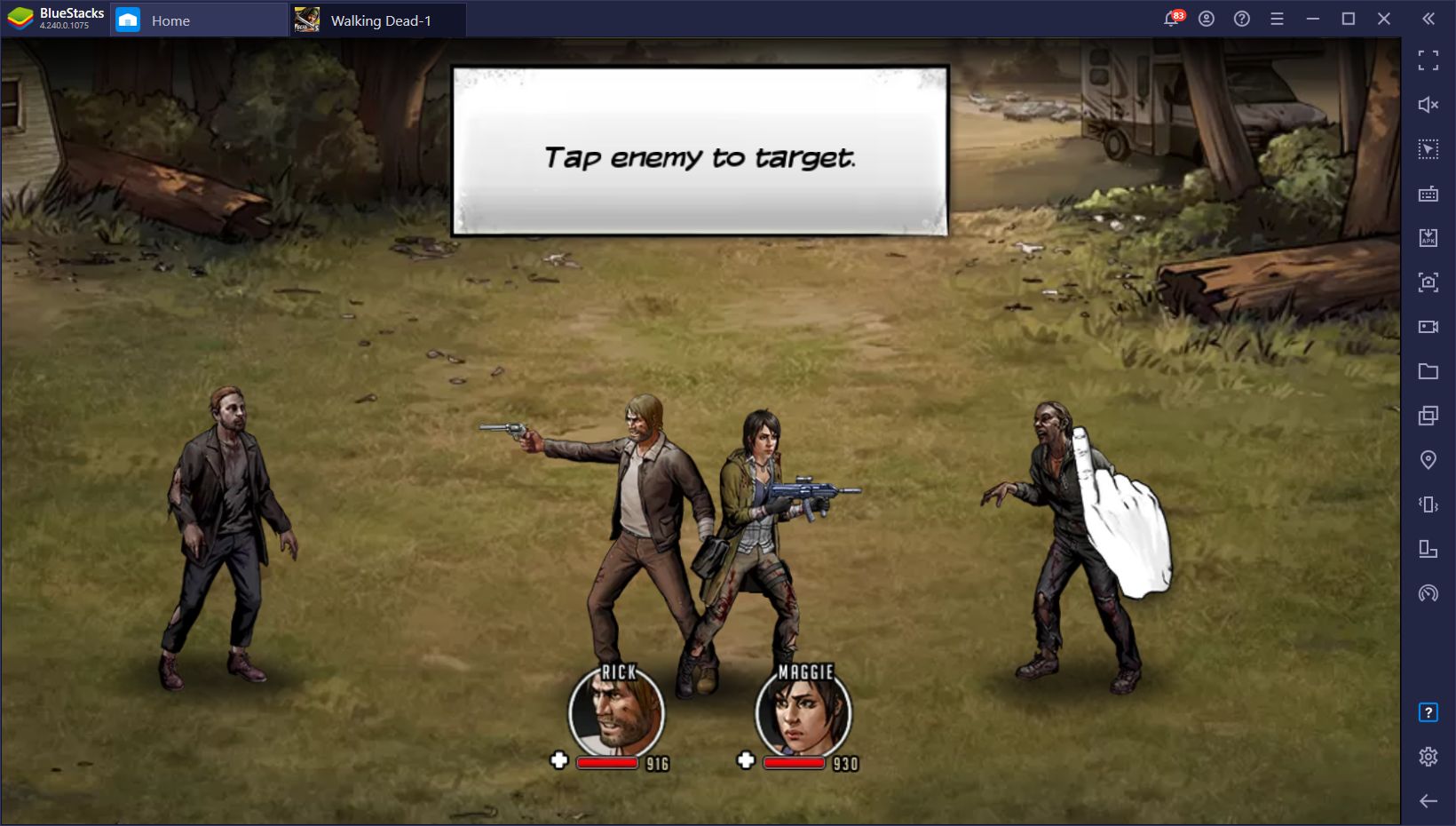 In this Halloween season, Road to Survival is hosting a special tournament event called the "Haunted Skirmish", where players can compete to earn special roadmaps. With these roadmaps, the players can venture into unknown lands and farm special spooky collectibles and currency that can be traded for seasonal prizes. The event ends on November 11th, so you still have time to collect everything if you start today!
Like Road to Survival, this is also a strategy game with city building elements where you can recruit many different commander characters and use them to explore the infested reaches of the Explorer Trail. State of Survival, however, also has a strong PvP scene as players can actively attack each other for dominance over the land, or simply to pillage the resources of their neighbors.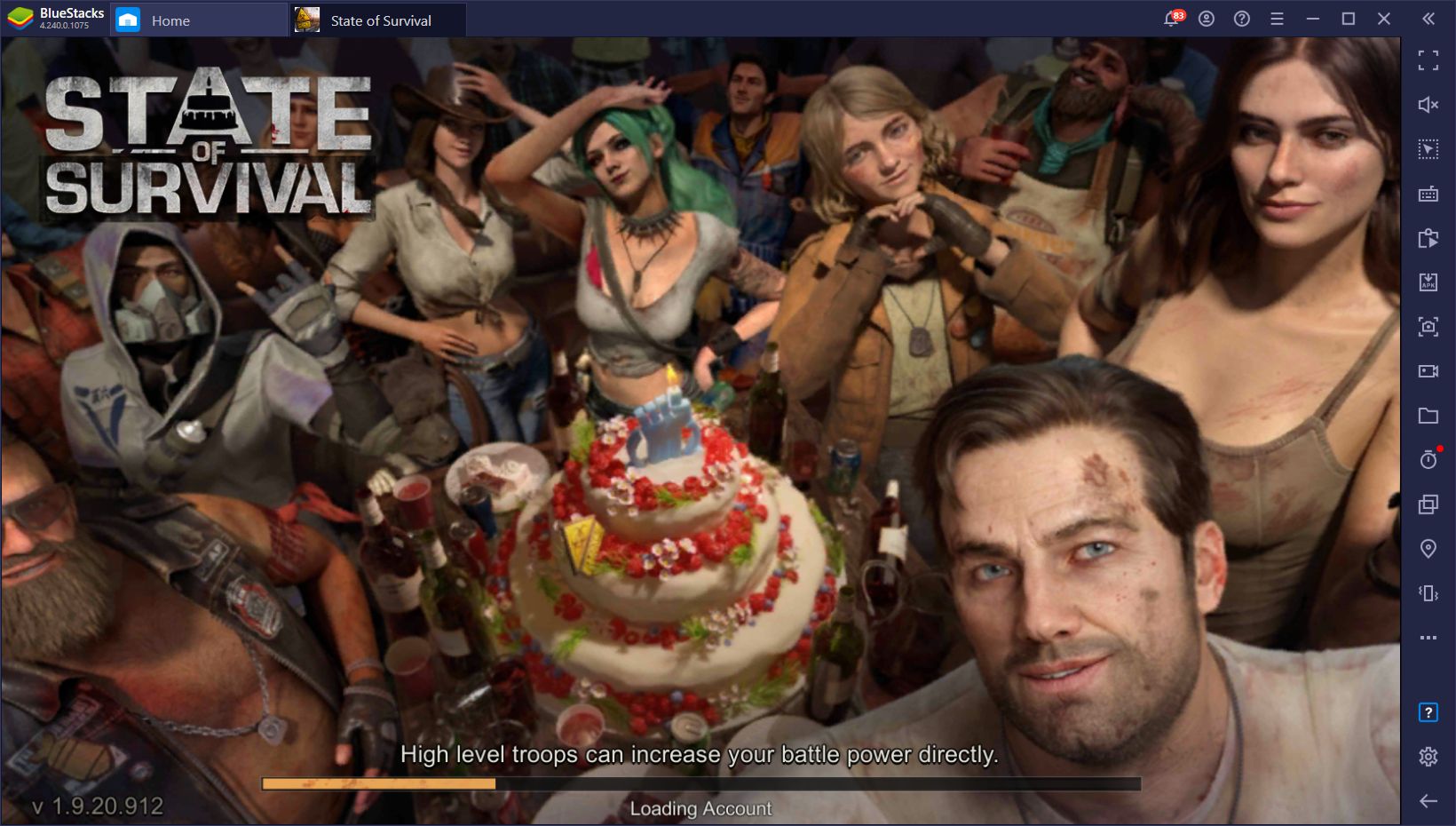 This year, State of Survival is holding the Infernal Night event as their Halloween celebration, presenting players with different daily challenges that give awesome and unique rewards, including skins, player frames, decorations, and myriad materials to develop their settlements and upgrade their commanders, among many others.
In case you haven't noticed already, the majority of the games on this list are zombie-based, and Dawn Crisis is no exception. However, this title differs greatly from the others as it's a top-down shooter game where you need to survive wave after wave of zombies by running and gunning, and mowing them down with an assortment of firearms. As you survive for longer, you'll earn coins that you can use to purchase upgrades and increase your strength, allowing you to destroy even more zombies.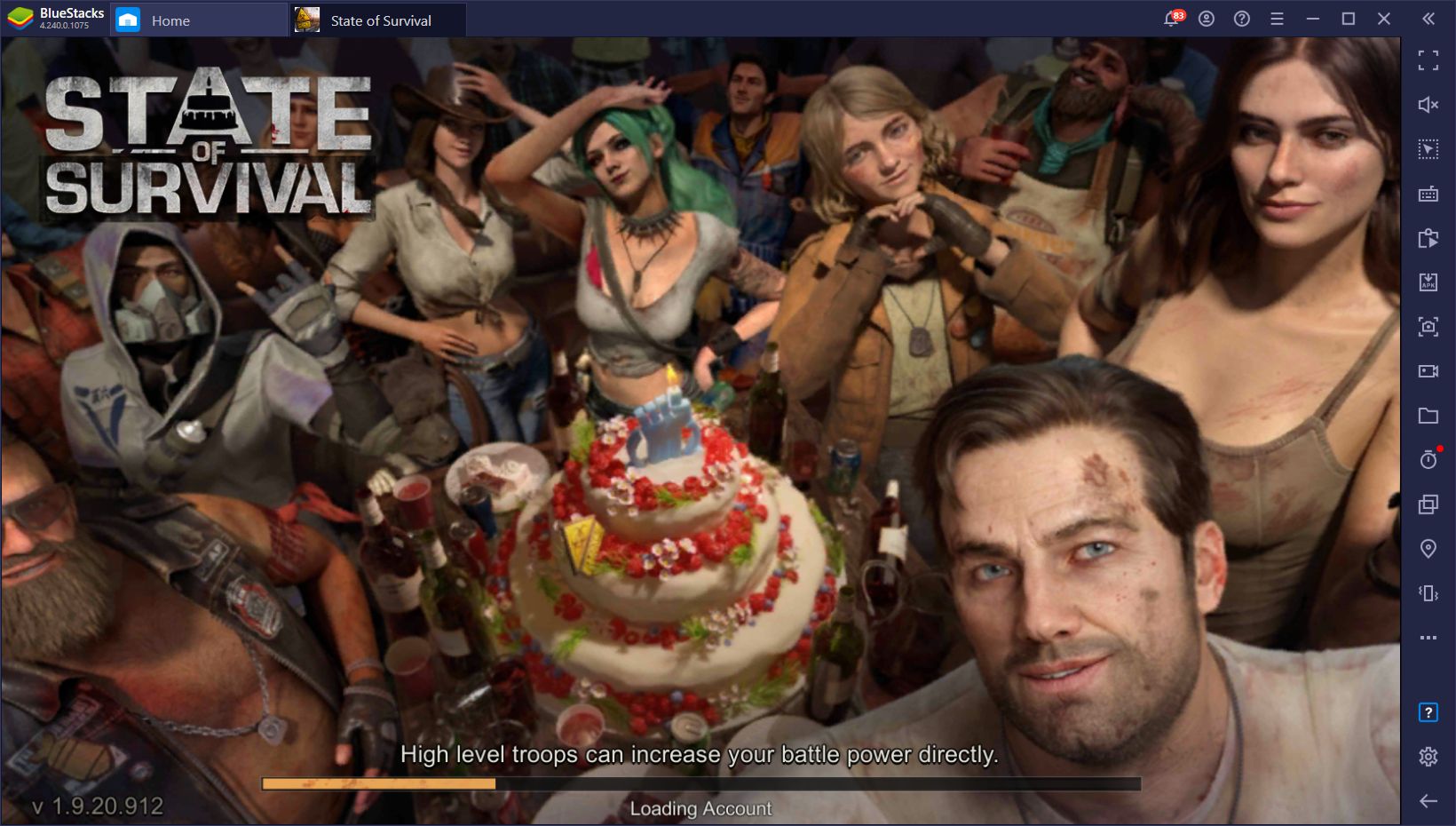 In contrast to the others, Dawn Crisis is a more casual title, ideal for passing time, or simply for blowing off steam after a stressful day by mindlessly destroying hordes of the undead with reckless abandon.
What better way to pass time in the Halloween season than by assuming the role of a Soul Reaper and reliving the events of one of the most popular shonen animes in existence? True to its name, Bleach Mobile 3D puts the players in the shoes of Ichigo Kurosaki, a teenager who, under extreme circumstances, inherits the powers of a Soul Reaper and unwittingly joins an organization responsible for keeping lost souls from consuming the living.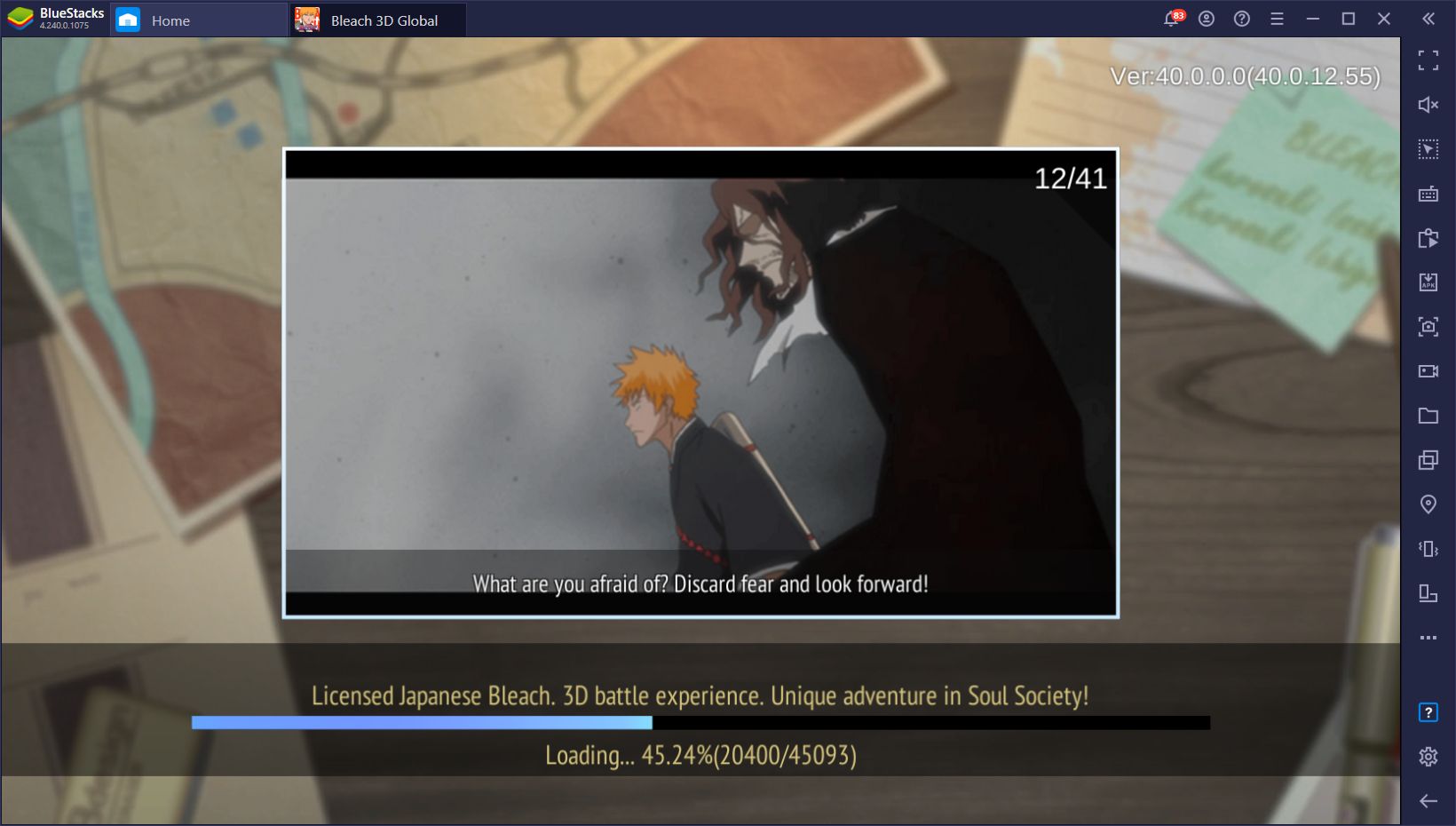 Though there doesn't seem to be a Halloween event in this game, there was a content update recently that added a ton of new things to explore, including time-limited challenges. If you're a fan of the anime, you'll definitely love Bleach Mobile 3D and its glorious real-time combat system.
This game is another city-builder set in a zombie-infested world. However, it stands out from other titles with a similar concept by offering not only an interesting plot that players can continuously unravel as they progress through the story chapters, but also awesome third-person shooter segments. The objective here is to both develop your town, as well as to farm resources for unlocking and upgrading bigger and better weapons that will allow you to dispatch the undead with ease.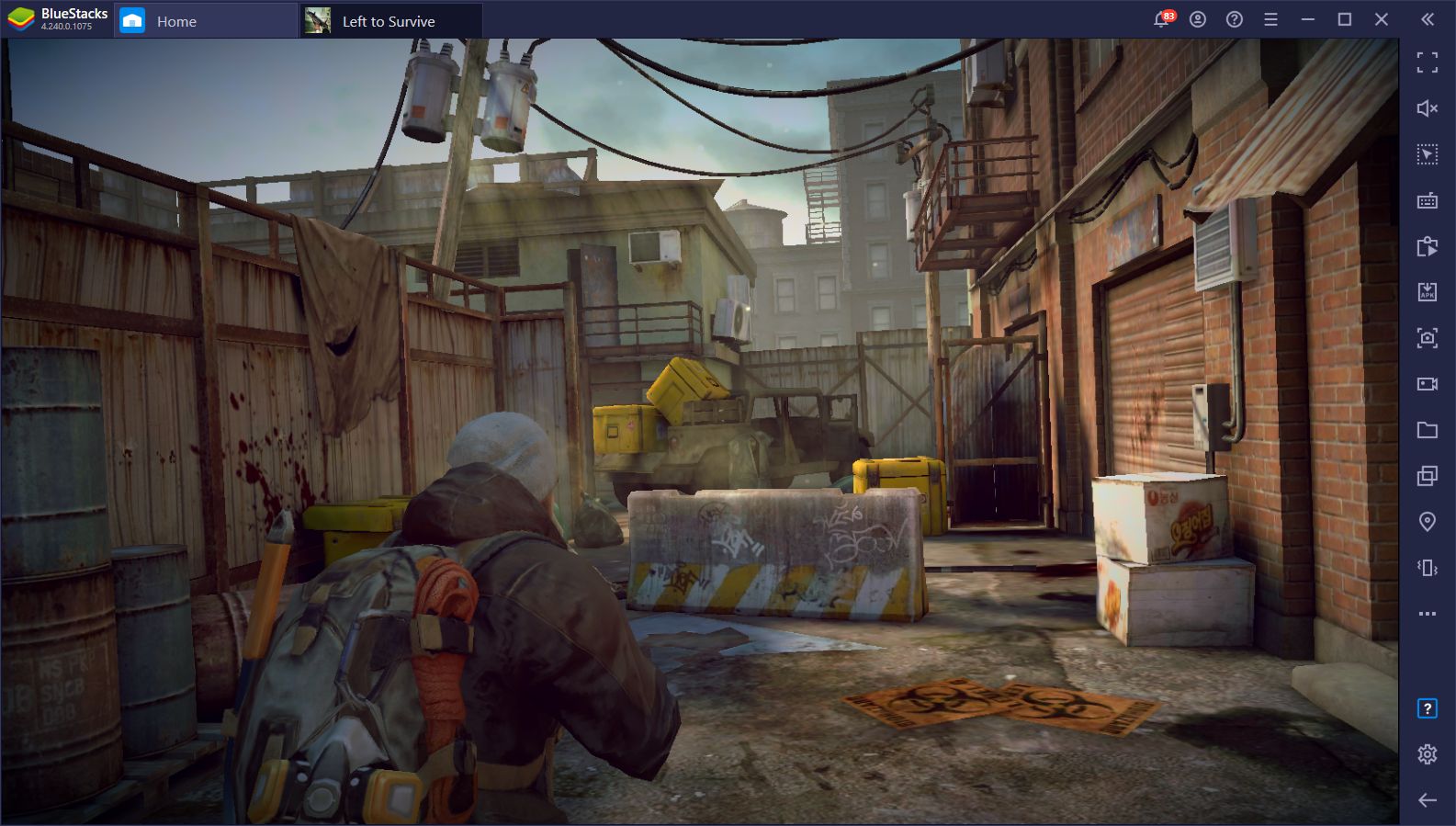 If you download it this week, you'll be able to participate in the special Zombie Horde event, in which players can complete challenges to earn points that can be traded for special weapons, as well as other awesome prizes.
While Harry Potter: Hogwarts Mystery allows you to experience the whimsy of studying at Hogwarts, Tides of War lets you take the role of a pirate and sail alongside other scallywags and lily-livered scoundrels throughout the world of Pirates of the Caribbean. You can even meet the one and only Captain Jack Sparrow himself. At its core, however, this is another strategy game where you get to build your very own pirate fortress, and train your armies of privateers to combat the East India Trading Company and plunder the riches tucked away in remote corners of the world.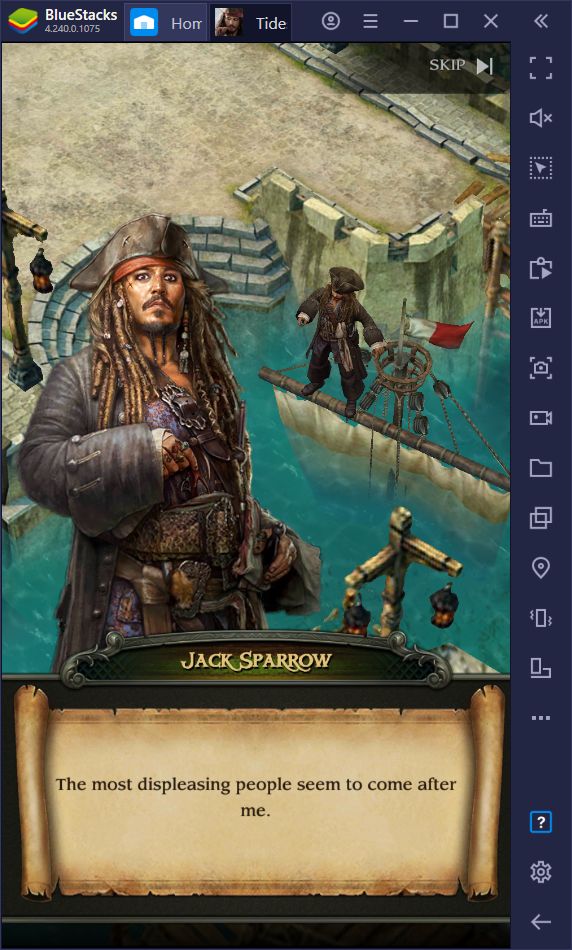 This is, by far, one of the scariest Android games we've played!
Granny is a single player experience in which you play as an unnamed person trapped in a house alongside a deranged madwoman simply referred to as "Granny". Your objective in this game is to slowly creep around the house grabbing vital items and avoiding being seen by Granny, and eventually escape from her clutches. The house is full of puzzles, traps, and objects that, if knocked down, make noise that can attract Granny to your location.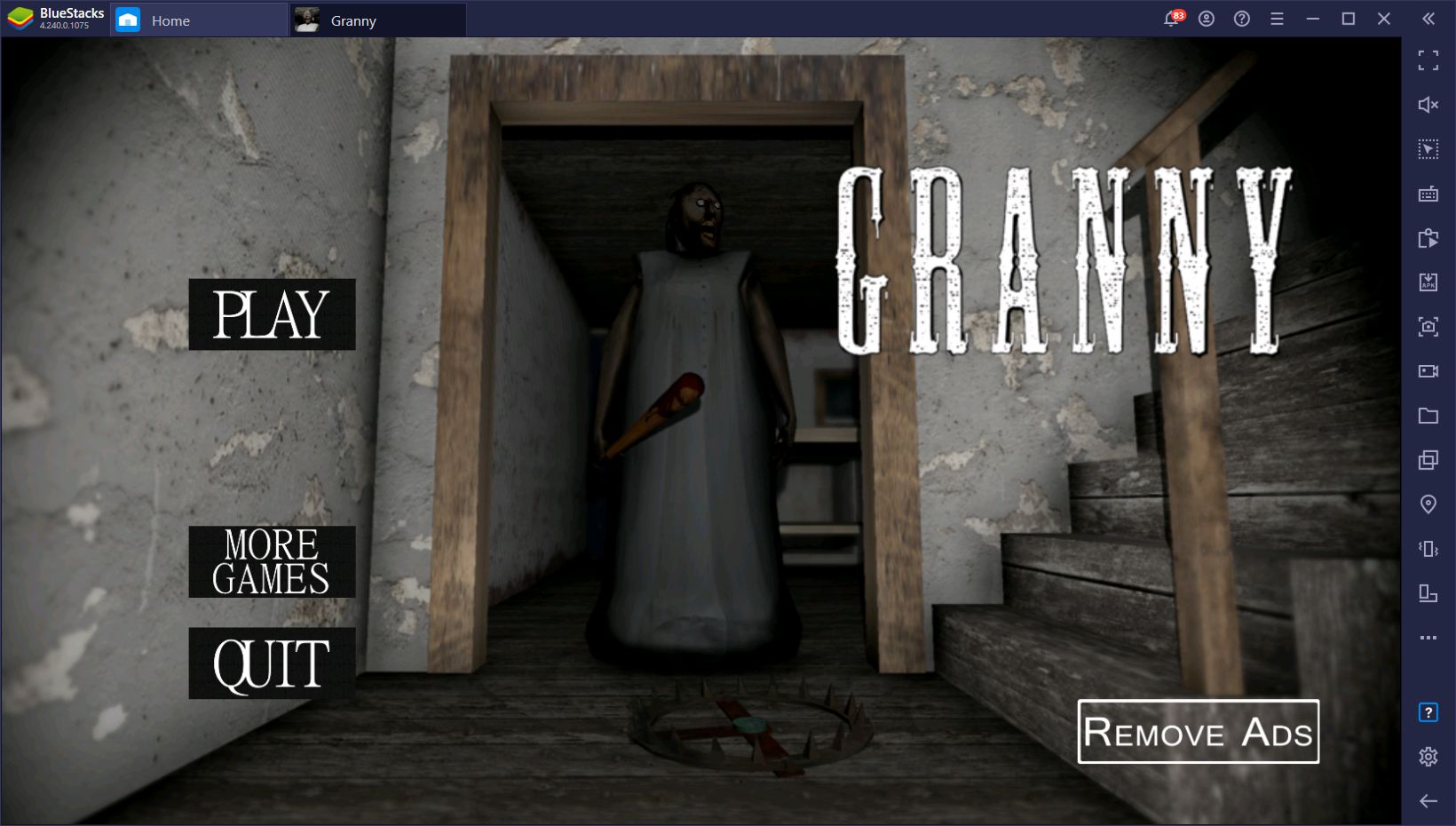 Suffice to say, there are no dull moments in Granny as you'll feel your heart pounding in your throat every second you spend in that spooky house. What a perfect way to celebrate Halloween! Just remember to play it in the dark and with headphones on.
While this last entry is also a game set in a post-apocalyptic zombie-ridden world, it's a far cry from the other titles we've talked about so far. This is a shelter game where the main focus is to develop your own underground bunker, train your survivors, and farm the resources necessary for your survival. In contrast with other strategy games, however, the base building mechanics here are much more intricate, offering different ways to micromanage and upgrade your facilities, as well as allowing your survivors to take an active role in the production and upkeep of your base.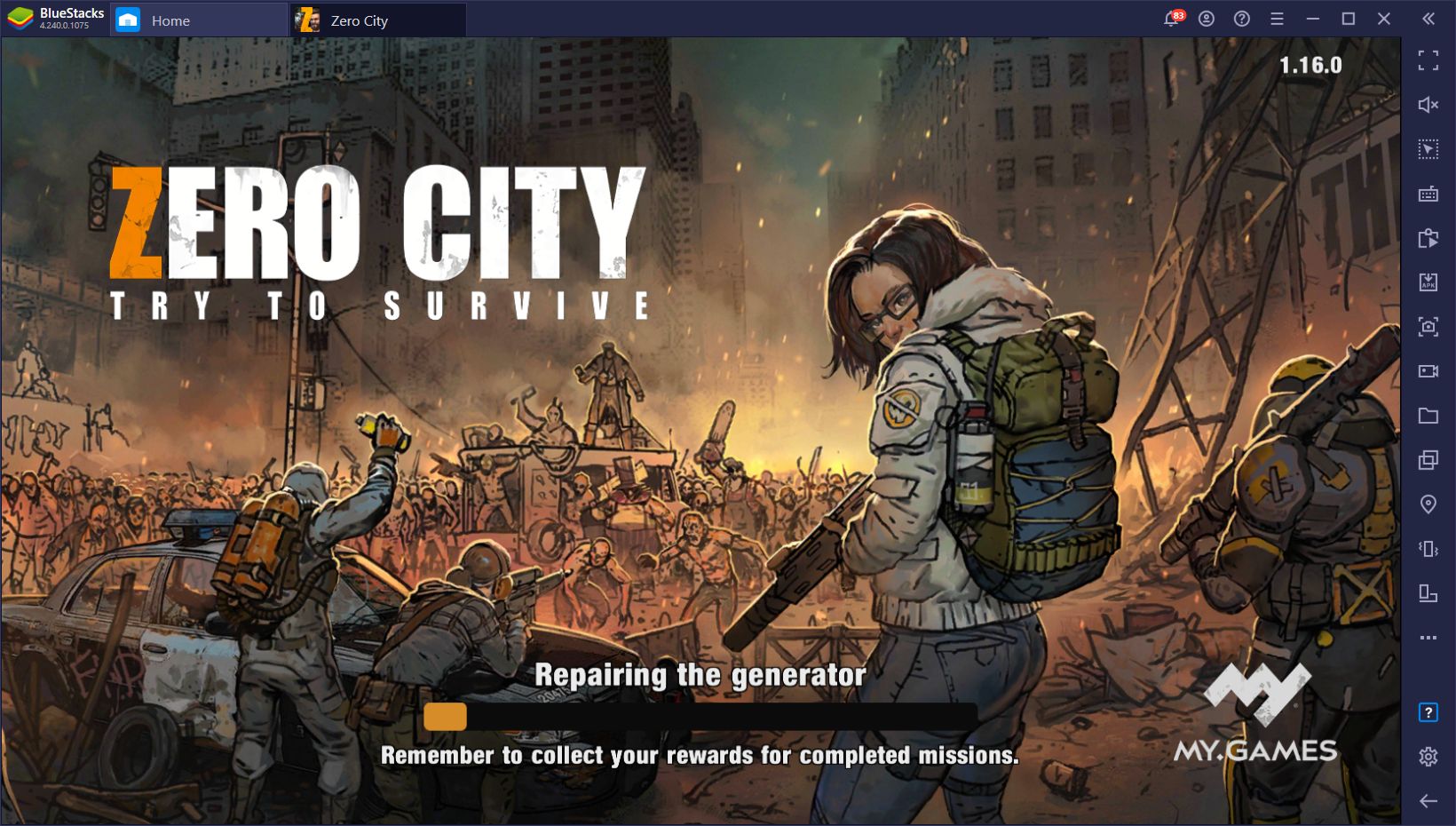 Zero City is definitely an interesting experience, which you definitely shouldn't pass up if you're a fan of base building and strategy games.
And that's it for our list of Android games to play this Halloween season. What did you think of our selection? Which games would you add? Let us know your thoughts in the section below!