BlueStacks Roundups
10 Android Games Like Genshin Impact You Must Try Out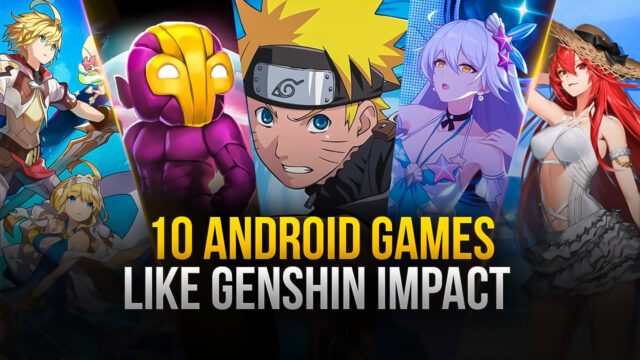 Genshin Impact became one of the most popular Android games in 2020 taking over PUBG Mobile in terms of revenue. Taking inspiration from The Legend of Zelda: Breath Of The Wild, Genshin Impact and its spread-out world has created a well deserved hype among the players. The wide array of diverse playable characters and the fantastical world of Genshin Impact have some of the deepest RPG characteristics which are awesome enough to let it stand out from the chunk of other RPG games.
Every nook in the game is loaded with chests to loot, dungeons to tackle, puzzles to solve and enemies to shred, hence the gamers do not feel monotonous even after a thousand hours of gameplay. It is an addictive chain reaction of substance available in the game that would never make you feel bored or out of place. The visuals are just awesome and the soundtrack is mesmerizing. However, game fatigue is a thing. So we bring you some of the best games similar to Genshin Impact that you would love to play. Download and play these games on your PC with the help of BlueStacks and get an engaging and unforgettable experience.
Crashlands (Play for 6.99$)
Crashlands is a game that has won several accolades in the last few years and was even voted Game of the Year by TouchArcade, Gamezebo. Crashlands is an RPG-styled game with a quirky story. At its core, Crashlands is a crafting and battling kind of action game.
The story is something really unique, fun, and quirky which you will definitely enjoy. Crafting forms a huge part of the game and it has more than 500 craftable items to keep you engaged throughout the game. Having so many elements might make it too much to keep up but, Crashlands has a solution in its gameplay. The inventory is self-managed and retrieves the required tools when it is needed.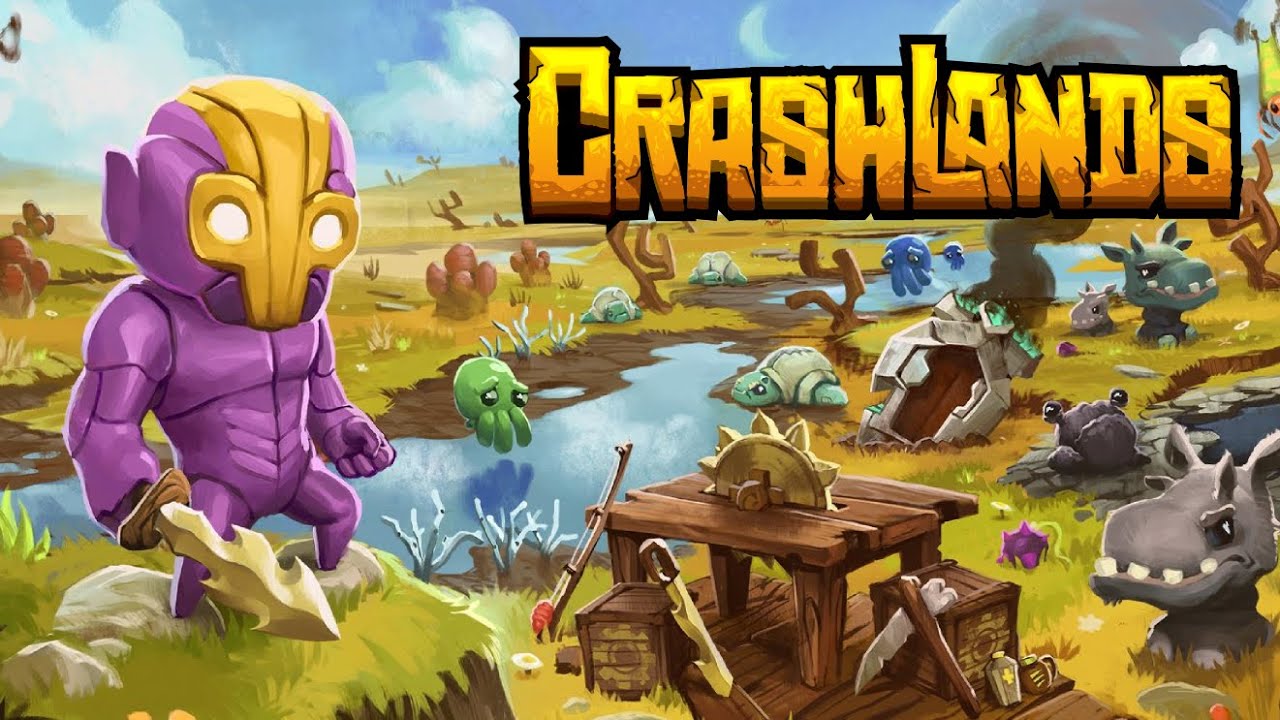 The graphics feel premium although there is nothing spectacular about it. The combat is mostly skill-based which requires brains rather than reflexes. Many tameable characters can help you progress in the game faster. The game is huge in its scope and offers a lot for you to enjoy.
The best part is, Crashlands supports most of the mobile-compatible controllers if you are more interested in playing via controllers then play it on your PC with BlueStacks as the emulator.
Tales of Crestoria (Free to Play)
A brand new adventure game for your android device! Tales of Crestoria is an epic anime RPG game like Genshin Impact, set in the Tales series world. If you are already familiar with the World of Tales, it is time for you to pick up this game and start playing.
For others, Tales of Crestoria blends the classic turn-based RPG gameplay with an original story. Providing you with an immersive world and rich story, Tales of Crestoria does an amazing job keeping you on edge.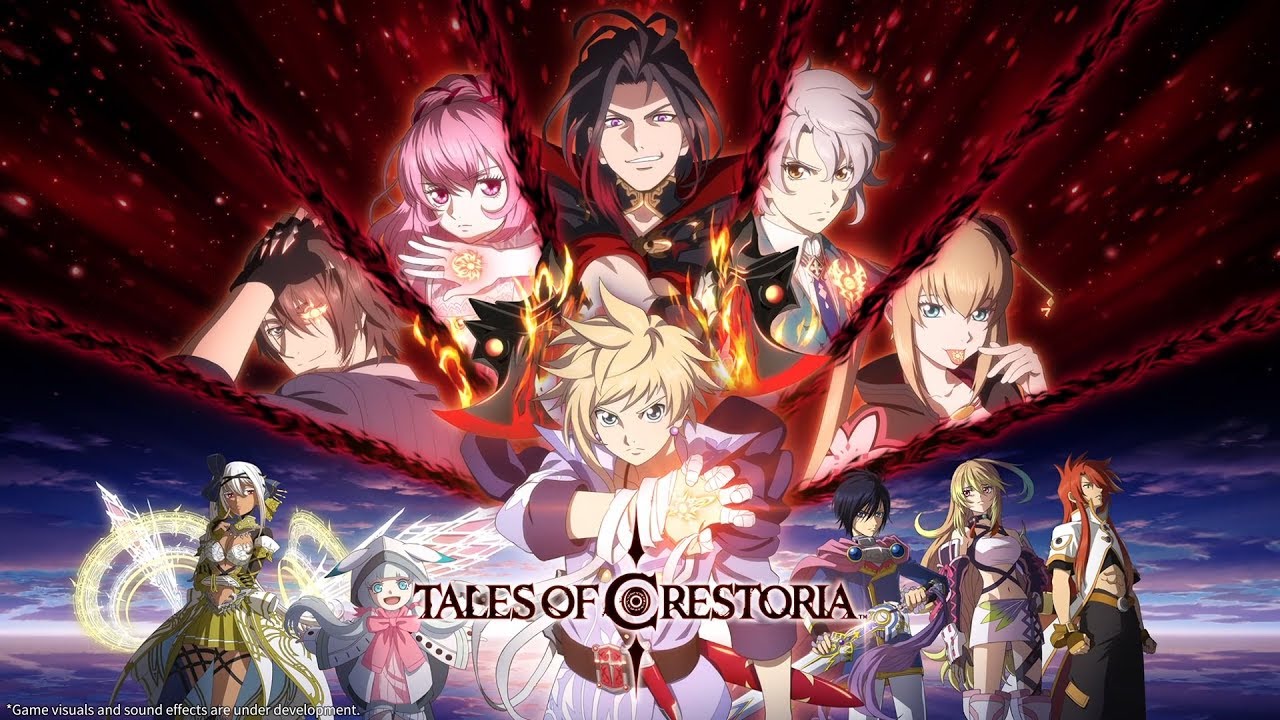 The gameplay is based on turn-based action. Although it is simple and easy, the experience is intense. There are many new characters you can add to your roster. You also get to meet and play with Tales characters from the other games set in the same universe. If you are not familiar with older characters, you can learn more about them as you progress in the game. How's that for keeping continuity in the universe?!
Overall, Tales of Crestoria provides you an immersive experience with an engaging story and stunning 3D graphics. If you like such anime action-adventure games, Tales of Crestoria is for you!
Monster Hunter Stories (Play for 19.99$)
An epic adventure game coupled with amazing graphics and you get Monster Hunter Stories. Monster Hunter Stories is an RPG game where you go out on an adventure of monster hunting. Monster Hunter Stories is a paid game but contains no in-app purchases.
There is nothing complicated in the story and that is what actually makes it worthy of spending your time. The story is simple enough and has enough game time to keep you engaged and satisfied with the money you paid.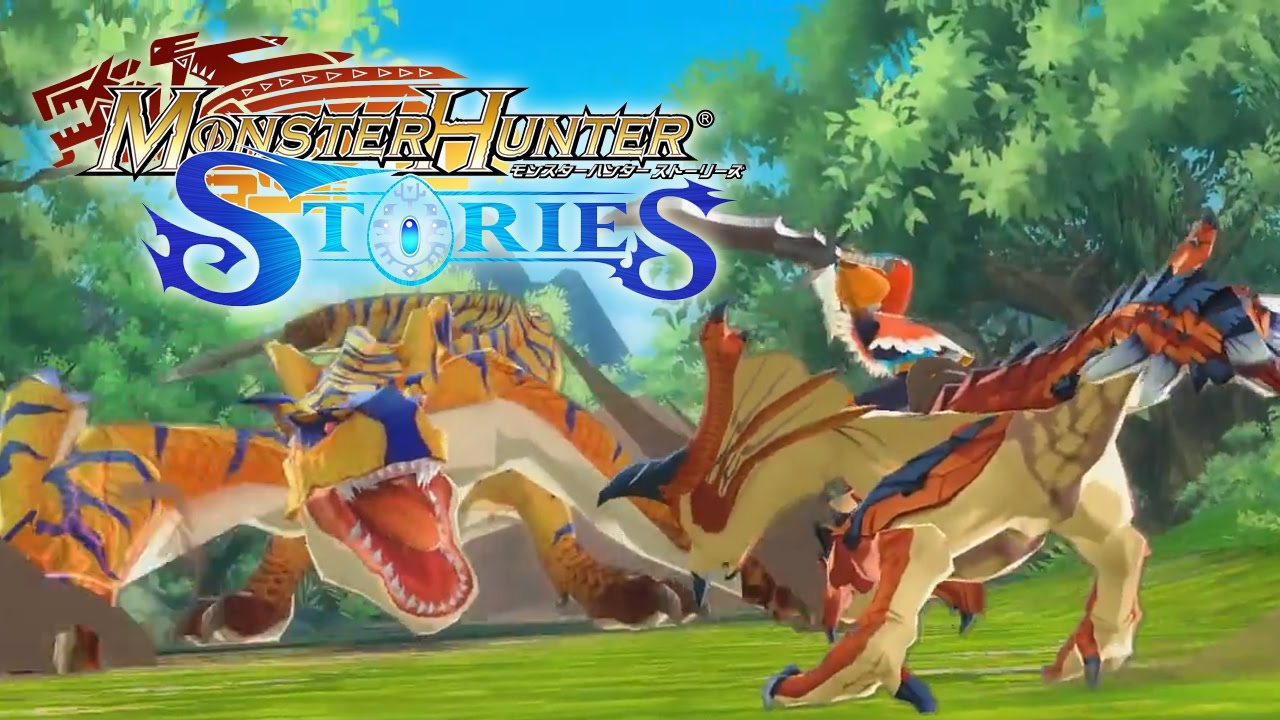 Gameplay is pretty straightforward and simple. You can recruit monsties with whom you can form bonds. This forms the backbone of the adventure game you are playing. The graphics are high resolution and since it's made by Capcom, you can expect high-quality animations, gameplay, and graphics.
If you love simple adventure games with an engaging story and high quality graphics, Monster Hunter stories will not disappoint you.
Tales of Wind (Free to Play)
Tales of Wind is a free-to-play, action MMORPG game. It is similar to Genshin Impact and if such games interest you, Tales of Wind is worth a try. With cute characters, graphics, and a soothing experience this game has so much to offer you.
You can customize your character to your liking with tons of outfits. As an adventure game, you get to travel with cute pets and mounts which elevates your soothing experience. As you progress through the game, you defeat monsters and use their powers by sealing them.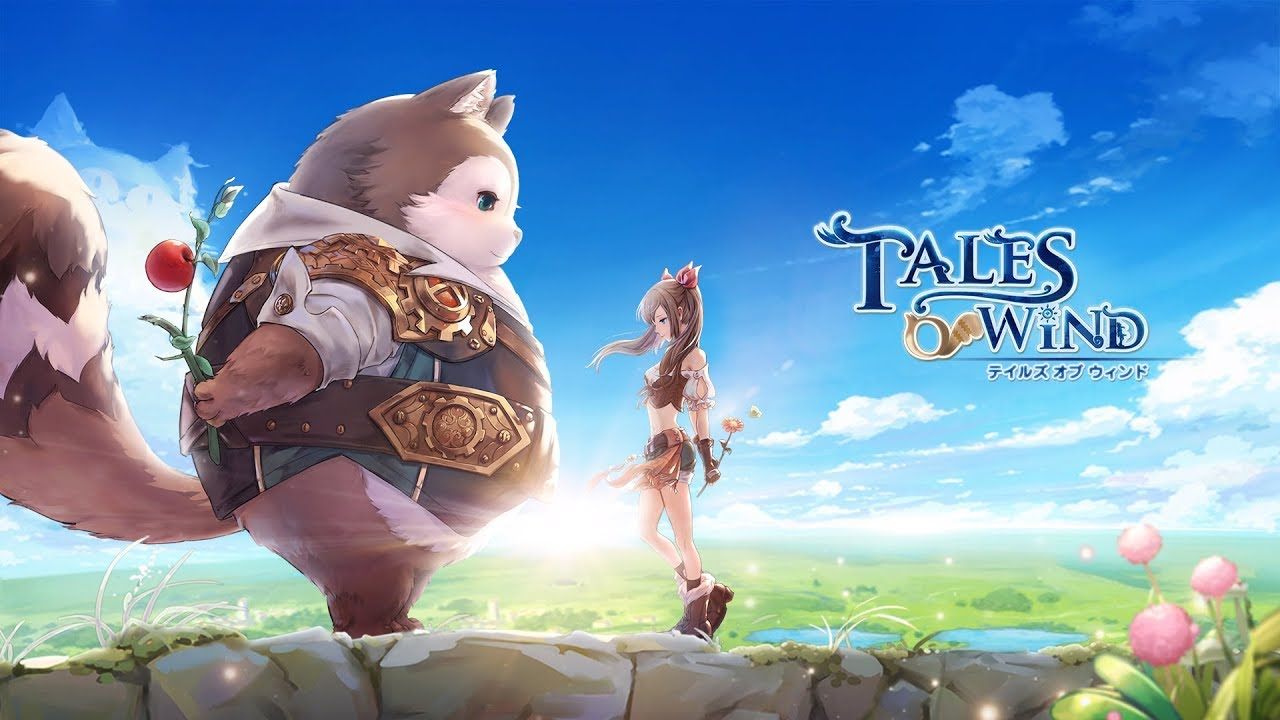 There are 20 different, innovative gameplay modes to keep you entertained like, racing, shooting, and even quiz! You can team with your friends to explore the vast world and fight in well-designed challenging PvE dungeon battles. You can also join a guild and fight other guilds with strategy and teamwork.
If you like games with magic, monsters and cute characters with beautiful graphics and an enjoyable storyline, Tales of Wind is the game for you!
Dragalia Lost (Free to Play)
An action RPG based on the Gacha system. What's not to love about this game? Dragalia Lost is a swipe-controlled action RPG that is all about the bonds between dragons and humans. You go out on an adventure to vanquish your enemies with dragons by your side.
Developed by Nintendo, it is one of the best player-friendly gacha games out there. The summon rates for the characters are worthwhile and the story of the game is engaging. The controls are really basic and simple for anyone to understand.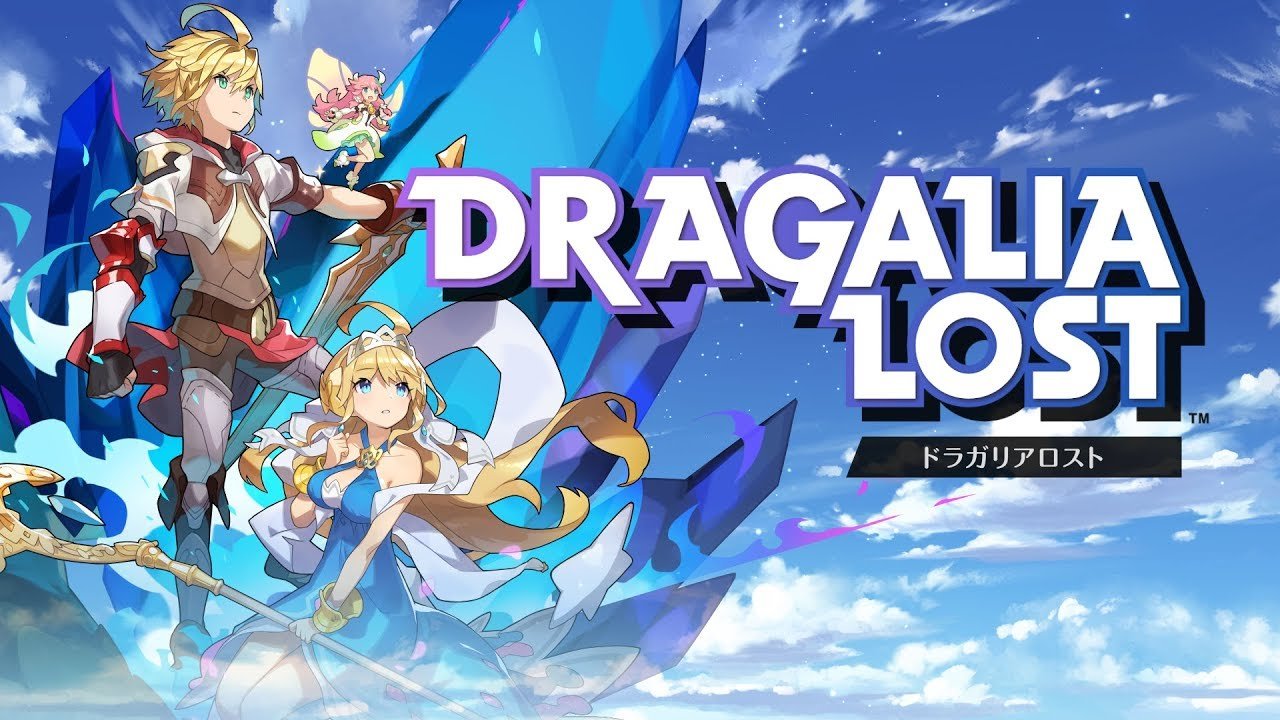 The graphics of the game is really good and the attention to even the smallest of details is something mind-blowing about this game. Although the character designs are based on anime style, it is something to look forward to. The game offers a lot of events, free rewards to keep you engaged and entertained.
If you like playing action RPGs with a lot of good stuff such as beautiful characters, graphics, and an engaging storyline, you should definitely play Dragalia Lost on PC.
Dragon RAJA (Free to Play)
Dragon RAJA is an amazing anime-style MMORPG game. It is developed with the industry-leading Unreal Engine 4 which gives the game an edge with stunning graphics. It is one of the very few RPG games that give you a ton of freedom to play around in the game.
Dragon RAJA is an open-world game and it offers you a huge and immersive world which you can enjoy. On the gameplay part, it offers a wide variety of things for you to enjoy. Considering its huge download size, you can guess the amount of material the game has. You can create your character, which by the way, gives you a lot of freedom to customize. You get access to many new challenges and the game is heavily story-based. The best part about this game is that you can interact with objects in the game which is rare to see in mobile RPG games.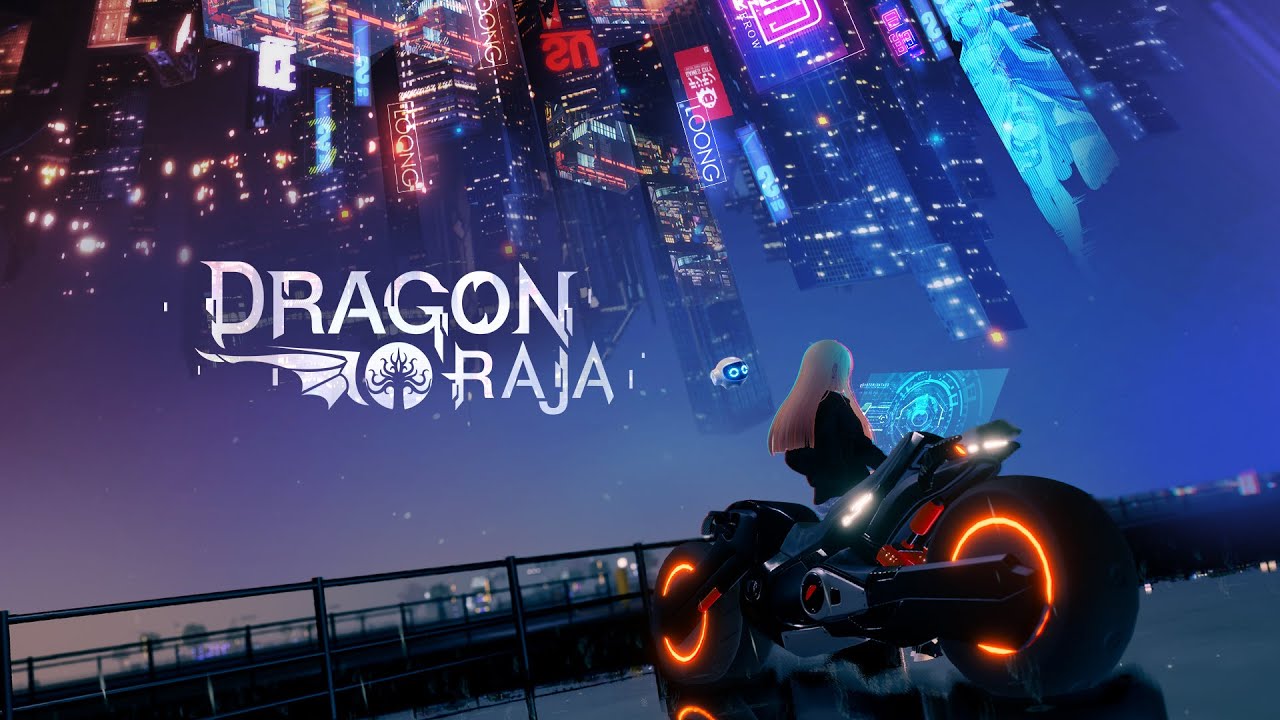 The graphics are stunning which isn't a surprise considering it was made in Unreal Engine 4. The camera angle, action sequences, character movements are all well done and this game is bound to give you an amazing experience.
One Piece Bounty Rush (Free to Play)
"I will become the King of Pirates!" One Piece Bounty Rush game based on the popular anime series One Piece by Bandai Namco, One Piece Bounty Rush is a free-to-play PvP game. It is a 3D battle game where you can join the famous Straw Hat pirate Luffy and other characters to fight for the treasure.
One Piece Bounty Rush is an arena-based capture-the-flag style, treasure looting game. The interesting part about this game is its 4 vs 4 PvP style. You team up with 3 other players and play against another team of 4 players. The team with more treasure wins the game.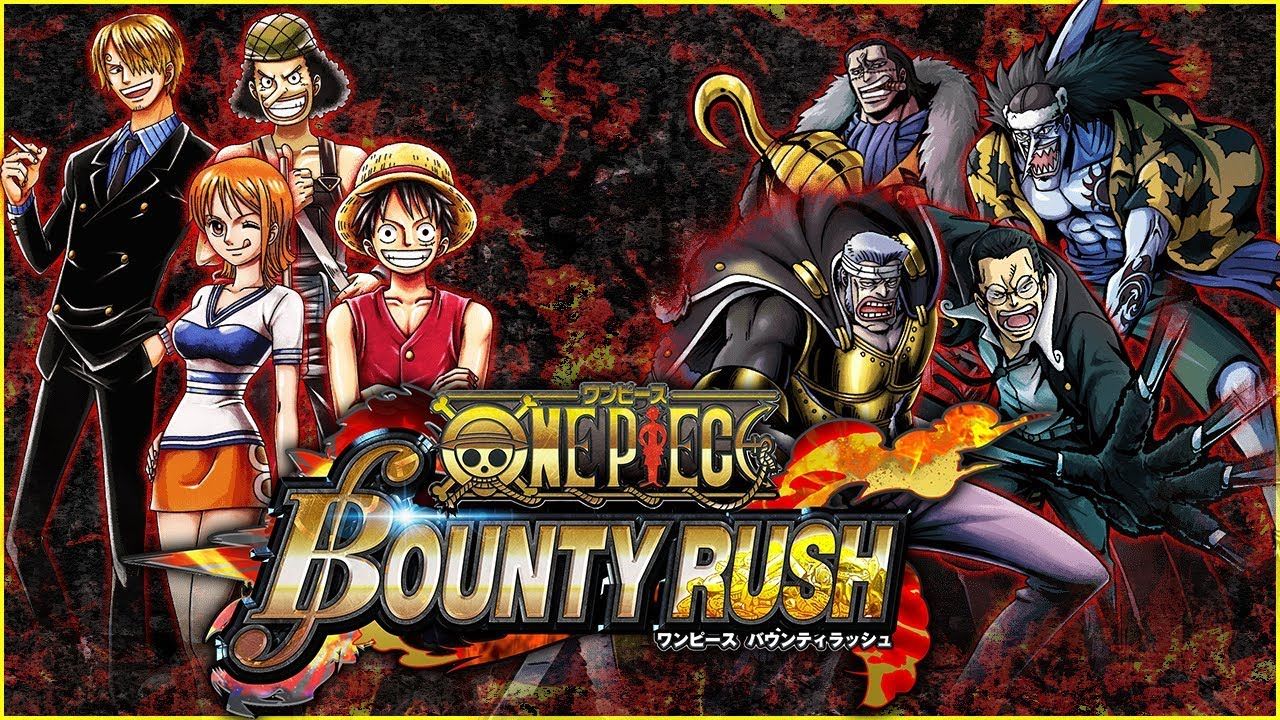 This makes the game very simple and enjoyable. Coming to the gameplay part, One Piece Bounty Rush offers a lot on this front. You have tons of characters to choose from and there is a strategy involved in the battle or fight. The controls are simple and easy enough to understand. The graphics are great considering it is on a mobile platform and an action-heavy game.
If you are a One Piece fan or not, you will enjoy this treasure hunting PvP game.
Honkai Impact 3rd (Free to Play)
Are you prepared to save the world from annihilation? Whenever the civilization gets too advanced, Honkai (chaos) which is a malevolent force descends upon earth to destroy it. Honkai corrupts human minds, manifests as monsters, and gives chosen humans god-like power to bring an apocalypse on earth. In Honkai Impact 3rd the responsibility to defend the earth and protect the civilization rests on your shoulders. Several organizations are formed to combat the Honkai and you are a part of one of these. In this Honkai Impact 3rd, you get control of a team of up to three characters known as 'Valkyrie'.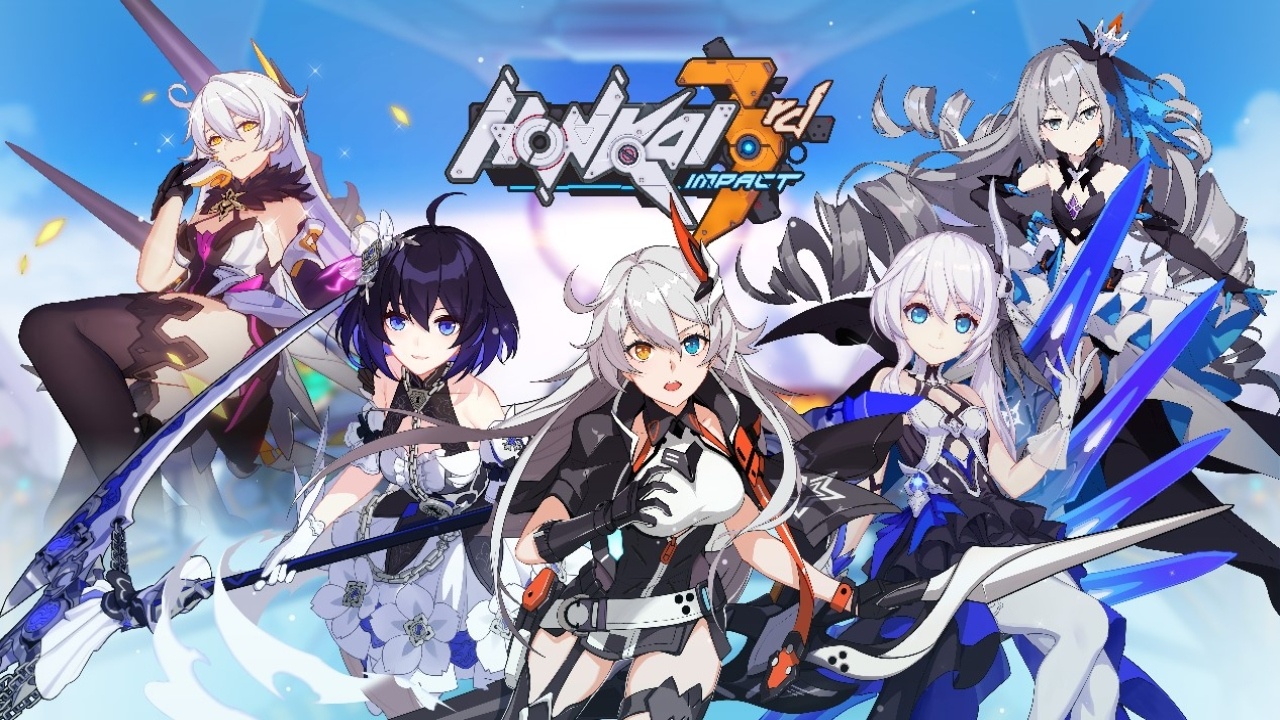 It is a role-playing action game where the player can engage in combat with enemies and have free rein over their movement. Each Valkyrie has its unique set of skills and the skill set can further be customized through weapons and equipment. The single-player mode in the game involves the story mode, a side story mode, and an open world mode where you can explore freely and gather materials. In multiplayer mode you can unlock weapons, compete against others to get high scores, or join a group of other players for more opportunities and rewards. All the items and weapons collected can be upgraded throughout the game. Build your skillset and save the world from destruction at the hands of Honkai.
Sword Art Online: Integral Factor (Free to Play)
Would you defend yourself when faced with a life and death situation? Based on the anime series Sword Art Online, Sword Art Online: Integral Factor makes you the protagonist of the story. You are trapped in a virtual reality game with fellow players and your aim is to survive throughout the game and reach the 100th level of the Aincrad. Sword Art Online: Integral Factor is an enormous multiplayer role-playing game that tests your fighting skills. As the protagonist, you have to gather resources for your survival along with your partner and battle your way up to the 100th floor.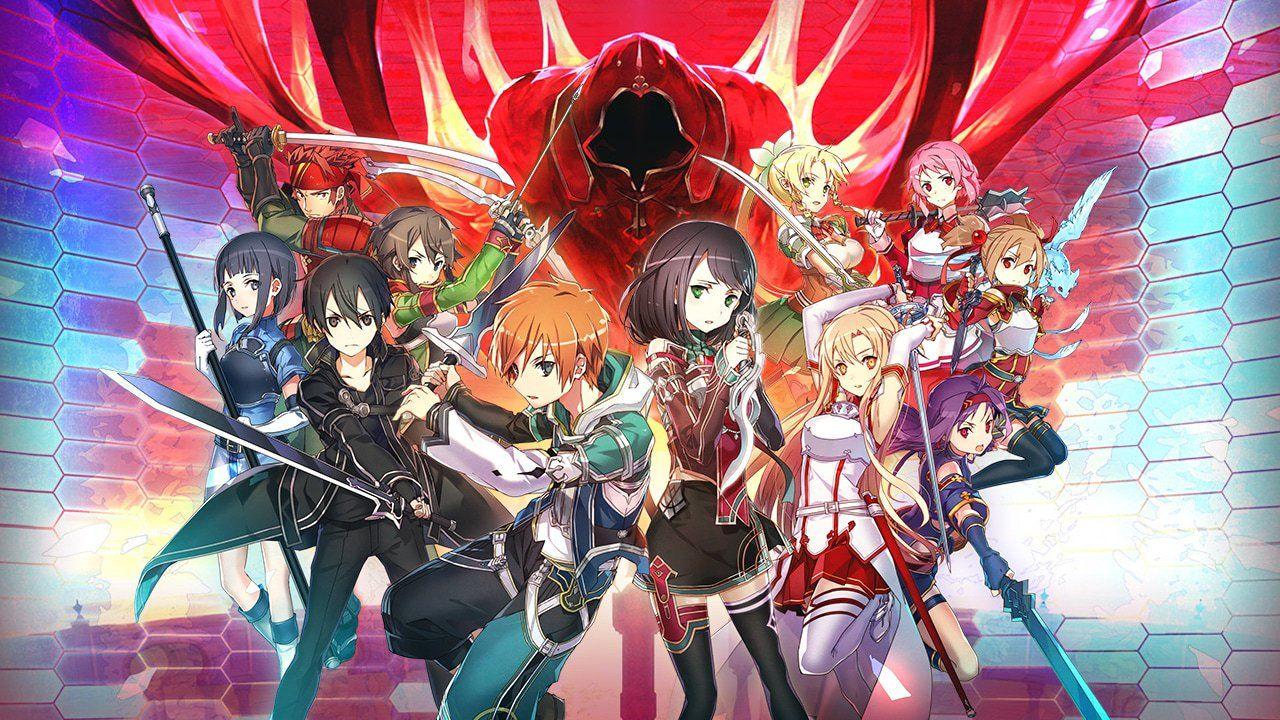 Every player can use a different type of weapon from sword, ax, dagger, spear, bow, etc. Players can also use special Sword Skills now and again after their cool-down period ends. Players can have a maximum of four sword skills and can also use potions to heal when in battle. Skills are divided into groups based on how many stars they have and can be either purchased from the shop through orders or be won as a reward from some special quest. Spend the in-game currency for making purchases at the shop and use the special currency to obtain limited items. As a member of the Assault Team, your aim is to reach the 100th floor of the Aincrad!
Naruto: Slugfest X (Free to Play)
If you liked playing Genshin Impact you are going to love Naruto: Slugfest X! Fans of the classic anime series Naruto Shippuden will definitely enjoy this game. Follow Naruto on an epic adventure and experience every battle he fought with amazing visuals of the characters deeply engraved in your memory. The world of Naruto comes to life with dynamic weather visuals and a 3D 360-degree free vision. You can touch and experience all the classic scenes and places of this epic anime series. All the main and popular characters are exactly replicated and are available to play with.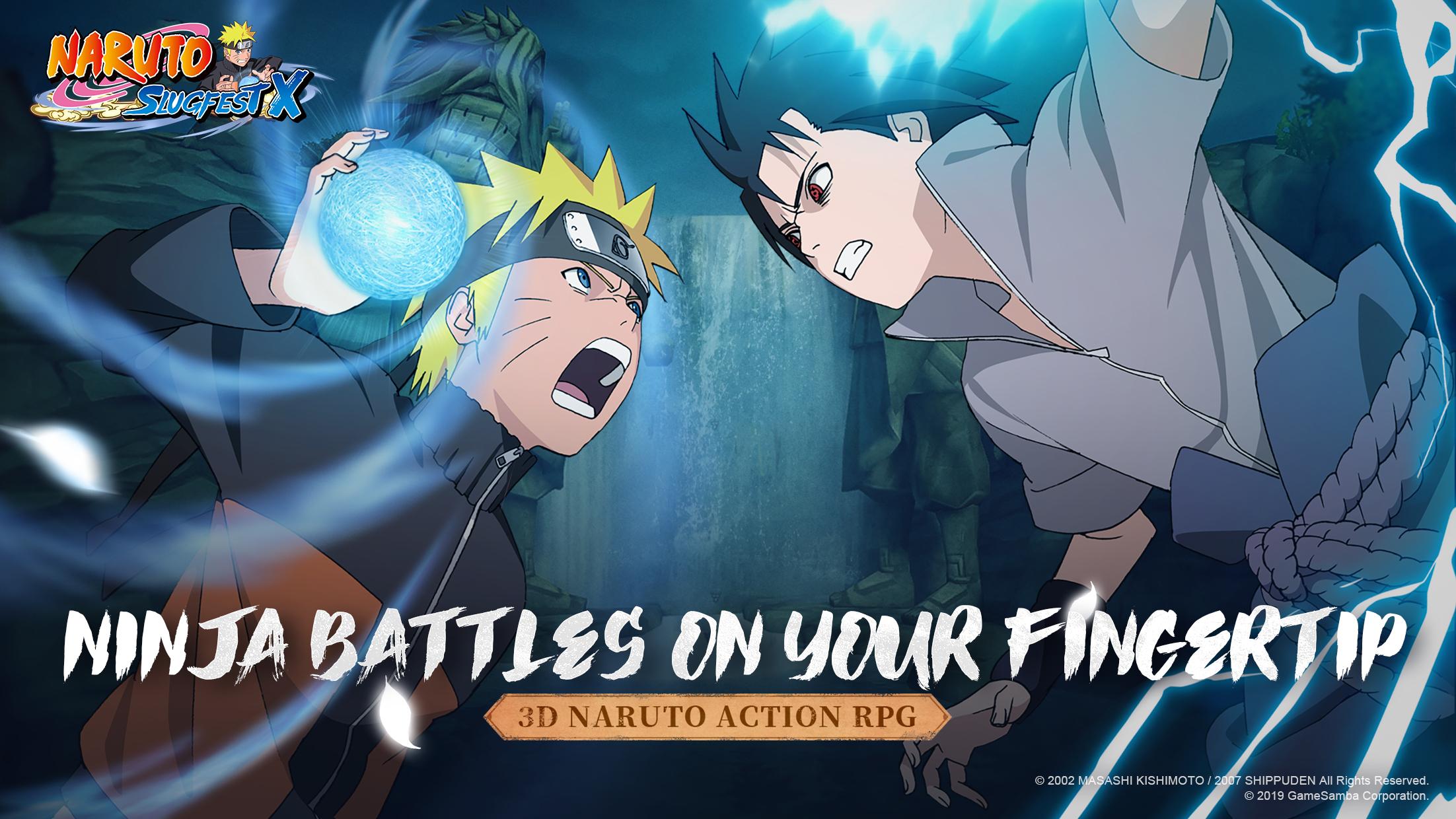 Have fun participating in ninja battles, use your skills to defeat your opponent, and earn points. All the iconic skills of our Ninja Warrior are exactly replicated in the game. Master your skills and acquire new ones to be able to defeat your enemy with ease. Build up a team of your favorite characters from the original Naruto Shippuden series. The graphics, visuals, and sounds of this game are stunning and really enjoyable. It gives an immersive experience if you play the game with its sound on. Brush up your inner ninja skills and get ready for an epic showdown in Naruto: Slugfest X.