Game Guides
BlueStacks' PC Guide to AFK Arena's Alna, the Frozen Mother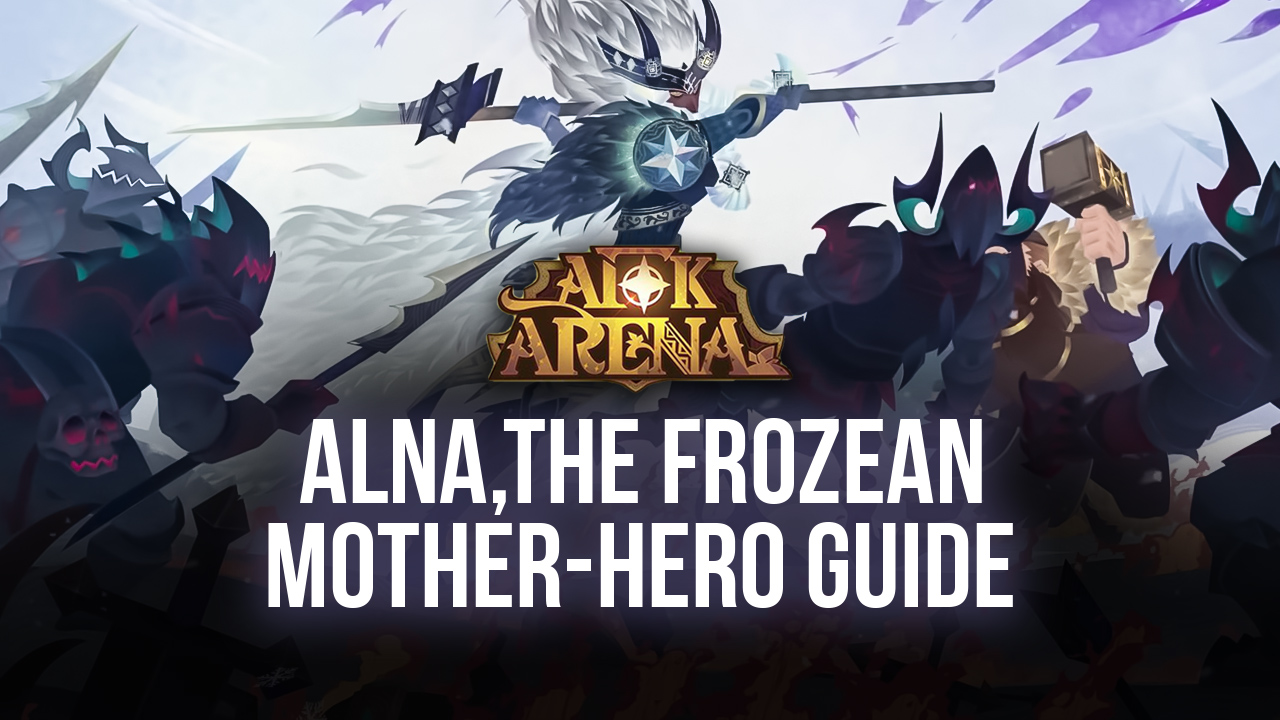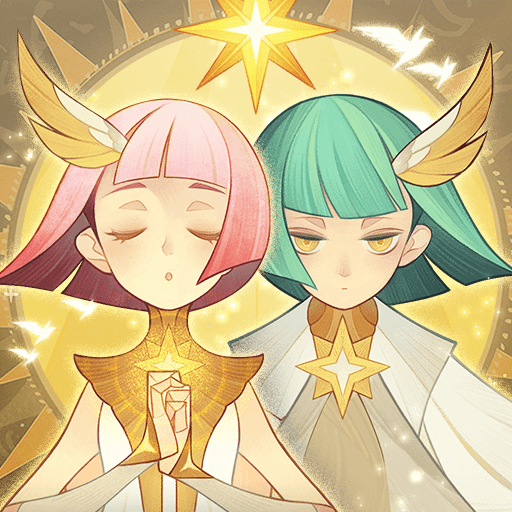 It seems like the idle RPG game AFK Arena has a lot in store for fans this holiday season, as they've rolled out two new heroes, Mortas and Alna.
Alna is the eighth Celestial hero in the game, following Zaphrael from last month's event. She is a spear-wielding hero with a kit focused on debuffing and reducing the enemy's Haste.
In AFK Arena, Haste is directly related to a hero's Attack Speed according to the staff. It makes a character's Energy charge faster, which is essential for performing game-changing ultimate abilities.
Before we dive into Alna's kit, let's explore her origins.
Appearance
Right off the bat, you'll notice Alna looks like she's been fashioned after Native Americans with her striking headpiece and braided hair.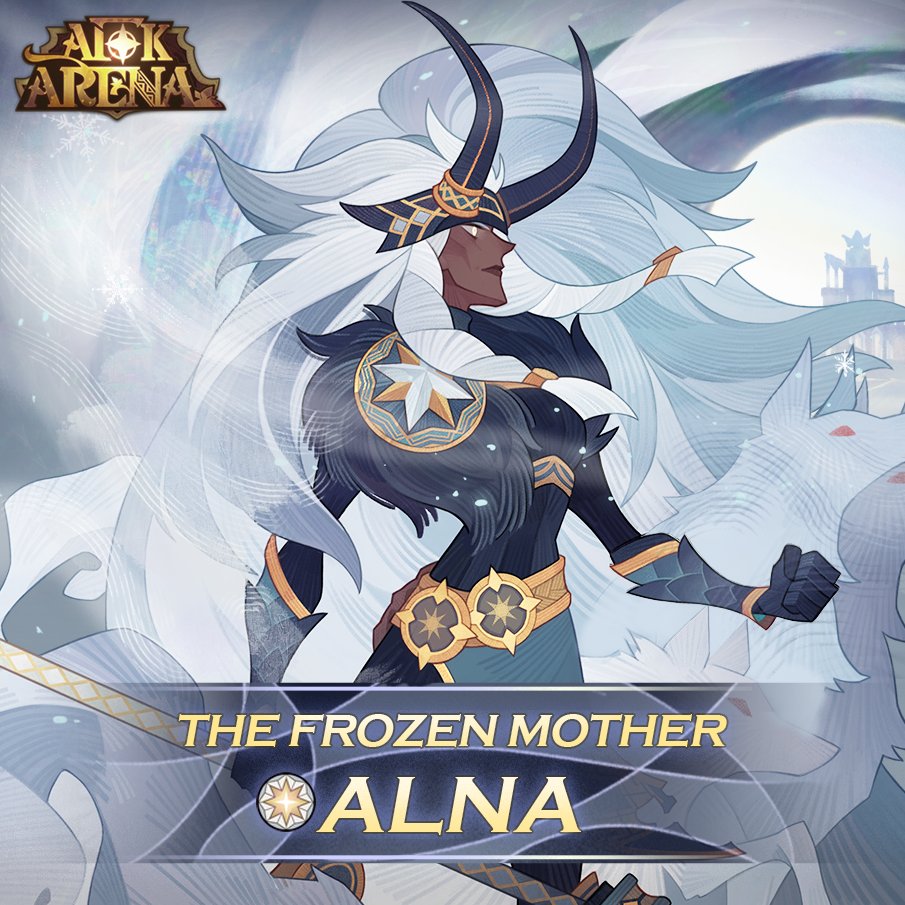 Like the color of the snow, Alna wears whitish-silver hair and what looks like a fur poncho. On her right shoulder is a huge crest which looks similar to the Celestials emblem.
Lore
Alna's story was told by a brave and resilient soldier from the Moltenflow Regiment called Ginneas.
In her official lore, Ginneas recalls that one fateful day that Alna saved him from an attack caused by the Hypogeans' Infernal Surge. This could have been the Hypogean boss Azmonath since he possesses Infernal Surge, a deadly skill that sends lightning bolts to an enemy's weakest units.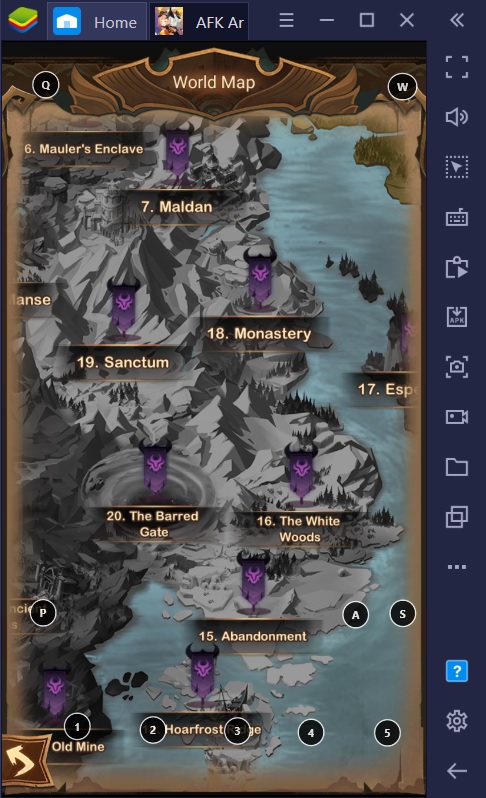 Ginneas expresses his gratitude to the Frozen Mother, who appeared like a miracle during a snowy encounter against the Hypogeans. Alna saved Ginneas from danger by summoning a ferocious blizzard which became a temporary shield for the two. This might have officially been Winter War Cry, Alna's passive ability which reduces all units' Haste in the battlefield.
The lore ended with nothing but praise for Alna, who Ginneas finds as an inspiration during hard times.
Abilities
Winter War Cry

(Passive) – All characters on the battle (including allies) have their Haste reduced. Active: Alna calls down a blizzard upon all enemies, dealing damage to them, causing any Haste reductions to be strengthened over several seconds, and also nullifies any Haste buffs that are received during this time.

Freezing Pierce

– Alna thrusts her spear into an enemy target, dealing damage equal to a certain percentage of their max health. Damage dealt cannot exceed a certain percentage of Alna's own Attack Rating.

Winter's Call

– Alna calls upon the frigid wind to encircle herself and disrupt her enemies. Alna is immune to damage and control abilities for several seconds and nearby enemies will have their Dodge reduced.

Frozen Fury

– Alna uses her spear to swipe at nearby enemies, dealing damage to them, also reducing their Haste for several seconds. Each use of this ability increases the number of attacks that are dealt, up until a maximum of 3 attacks are reached. This ability's Haste reduction effect may be stacked multiple times.

Unrelenting Heart

– After suffering damage, a certain percentage of the health which was lost is gradually recovered over the next several seconds.

Army of Two

– When placed on the frontline, damage dealt by the other frontline ally causes enemy target to lose several Haste points for several seconds. This ability cannot be stacked.
Tips for using Alna
Alna seems like she is the answer to countering the god composition. Her Haste reduction comes handy in slowing down enemies from activating their Ultimates, which prevents them from snowballing in the

late game

.

Just be wary that the same passive, Winter War Cry, also affects your allies. She can actually counter any composition that includes Ezizh mainly because of passive which delays the Hypogean support's terrifying silence effect. Alna can also immediately cancel Elijah and Lailah's ability speed buff.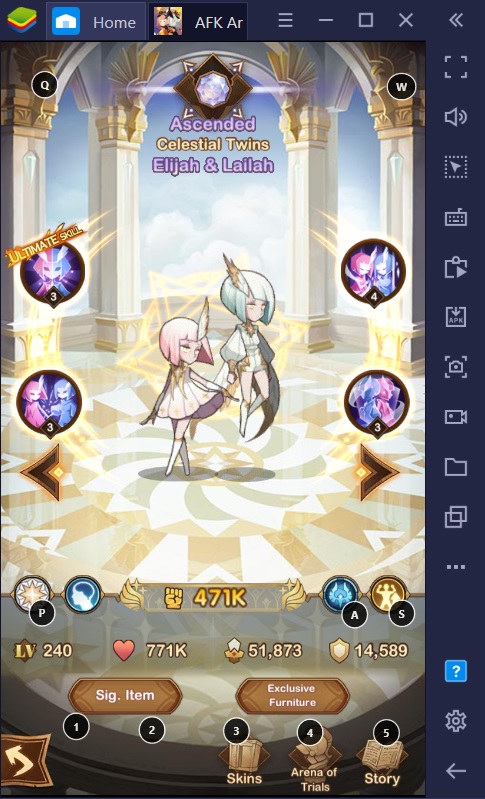 At +30 Unlocks, Alna can be quite insane in the battlefield. Be sure to put her in an ideal spot to utilize Winter's Call, which activates if her health drops below 50%. Once this happens, Alna will be immune to damage and control abilities for a good seven seconds, and with enemies having their Dodge reduced, the team will have uninterrupted attacks long enough to cause massive damage.

Place Alna on the frontlines to activate her 9/9 Furniture Ability, where her other ally frontliner gains Winter's Call's effects. Now that's OP!
Heroes that can synergize with Alna
Mezoth

– pick this tanky Hypogean hero and you'll have better changes of taking down any god comps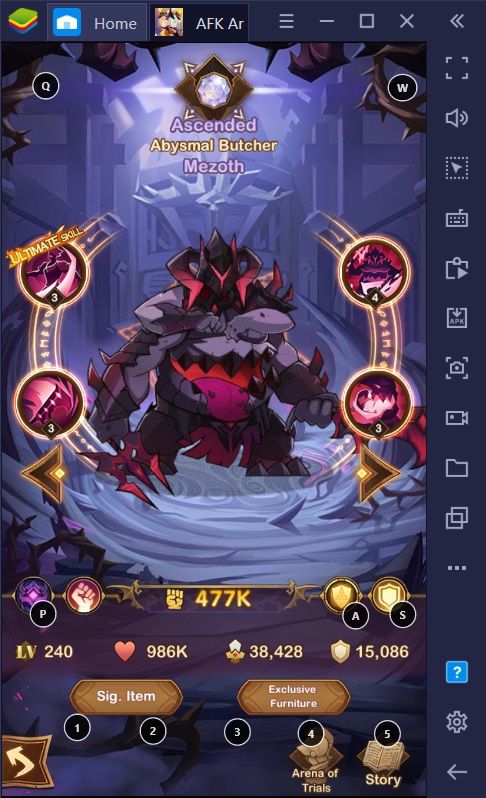 Skriath

– With Alna and Skriath around, this duo heavily restrict enemy movements within the first few seconds of the game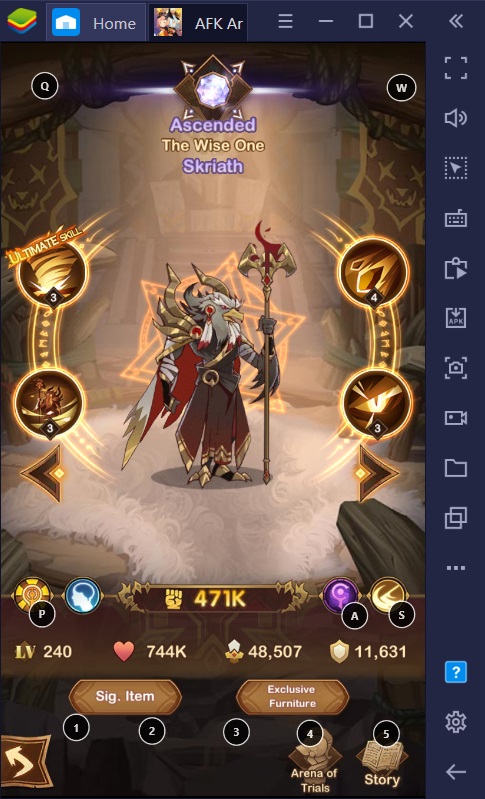 Flora

– What's better than Alna's Haste reduction? A double Haste reduction from another Celestial, Flora! At 9/9 Furniture Ability, Flora's Sea of Flowers can make enemies lose Haste points while helping her team gain more with the same ability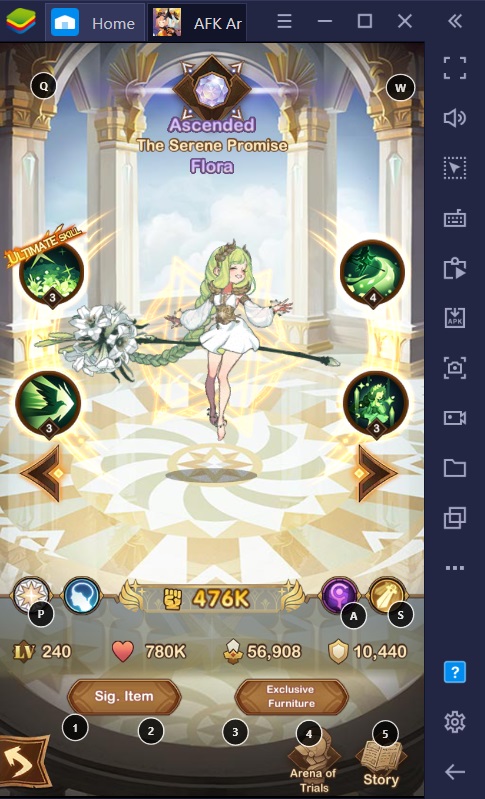 We know Celestials can be quite difficult to pull from the AFK Arena gacha, which is why we built the Multi-Instance feature for situations like these! This BlueStacks feature lets you perform multiple 10x summons using different accounts in just a few clicks. Talk about effortless multitasking!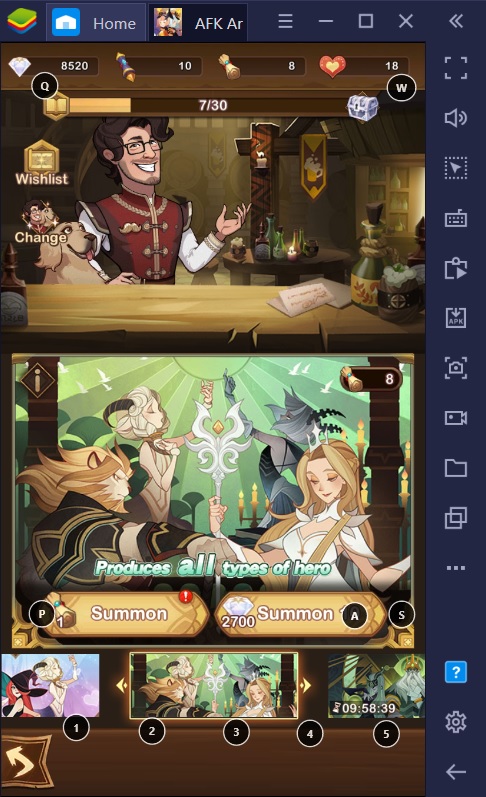 Installing BlueStacks and playing AFK Arena on PC also enhances the game's graphics by enabling the highest FPS. You can now view Alna's upcoming release in HD with better graphics!
Be sure to check out our other hero guides to find out the best comp and hero synergies for this Celestial hero.
What do you think of Alna, the Frozen Mother? Is she going to be another overpowered hero in AFK Arena? Let us know your thoughts in the comments!