Game Guides
Alchemy Stars: Beginners' Guide by BlueStacks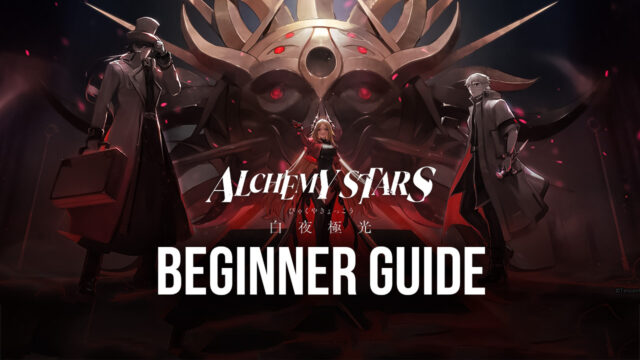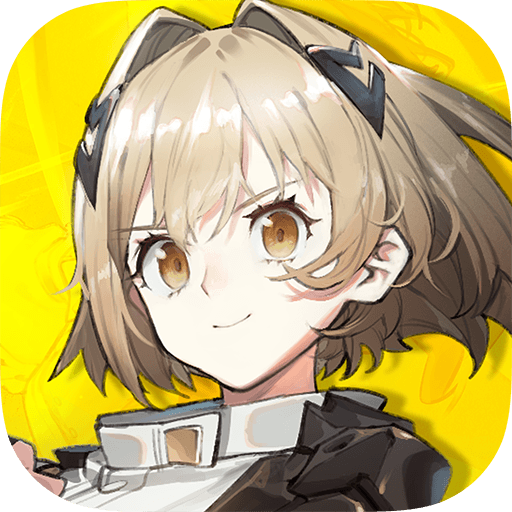 Tencent Games have officially published the much-awaited grid-based strategy turn-based RPG game Alchemy Stars in the global market for both Android and iOS. Alchemy Stars is a tile-based RPG game that takes into account the 4 different elements and a combination of them for strategic gameplay in a turn-based system. The 4 different elements are – Fire, Water, Thunder, and Nature. We will learn more about the gameplay mechanics later in this guide.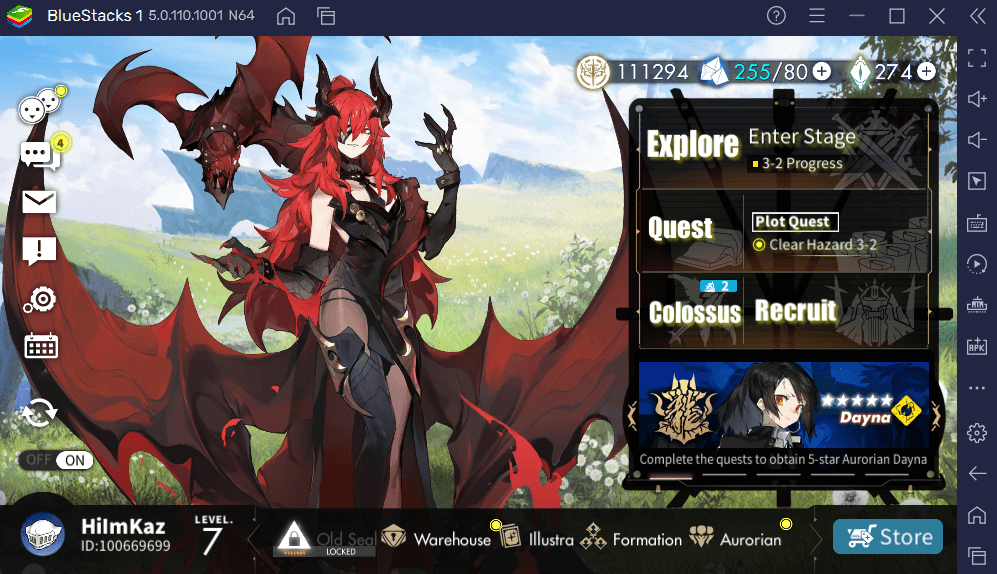 Alchemy Stars is a gacha/hero collector game where players have to summon their characters to obtain them. Players can summon heroes which are called "Aurorians" from different types of banners. Once summoned, they can be stored in the hero inventory permanently and can be powered up. Alchemy stars is a game where every character or Aurorian has a specific element assigned to them. The gameplay mechanics and team-building aspects of Alchemy Stars depend entirely on the elements. Alchemy Stars feature a unique battle mechanic where players can only attack enemies when their Aurorians move on the same tile as their element.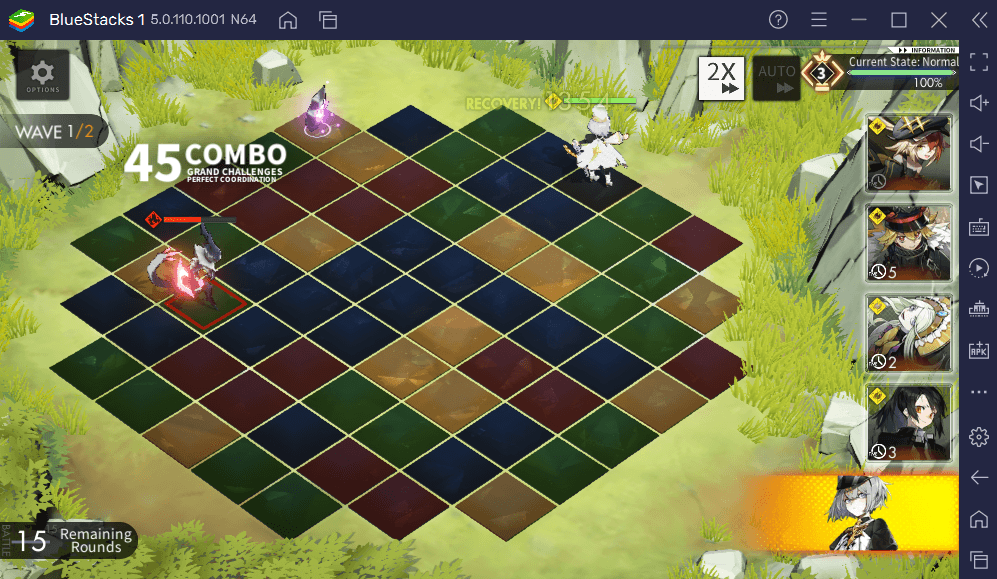 The battle mechanics of Alchemy Stars are unique in their way such that they don't get affected by how your characters take turns. They are more affected by how the tiles favor your RNG. In Alchemy Stars, if you are running a mono elemental team and you are not getting tiles of the same element as your team, then all your team will be rendered useless as they would not be able to attack or trigger their multi-chain abilities. Every Aurorian in Alchemy Stars possesses a unique ability when triggered after a certain number of similar element tiles were traveled on. These are also known as Chain abilities. They also have other abilities called Active abilities which can be manually used when they are off cooldown. Some of the Aurorians can also upgrade their range of chain abilities by traveling more tiles of the same elements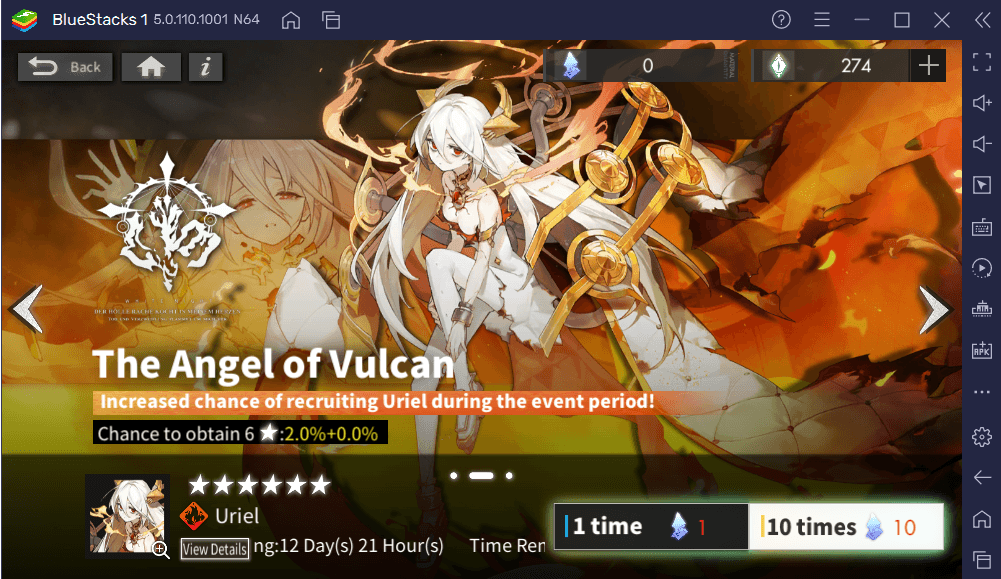 The gacha system follows the rarity system as we have seen in other turn-based RPG games. Players can summon for 4 different rarities of heroes:-
6-Star Heroes

– These are the highest rarity of heroes available to summon from the gacha system. Players can summon them from any of the banners with a rate of 2% base rate.

5-Star Heroes

– These are the 2

nd

most rare type of heroes which can be summoned from the gacha pool of heroes. Players can summon them from any of the banners with a rate of 9.5%.

4-Star Heroes

– The next rarity of heroes comes at 4-Star. Players can summon them from any of the banners with a rate of 33% base rate from any of gacha summoning banners available to the players.

3-Star Heroes –

The last rarity of heroes are 3-Star heroes which are the most common and easiest to get from the gacha summoning system. They are available to summon for 3-Star characters at a base rate of 55.5%.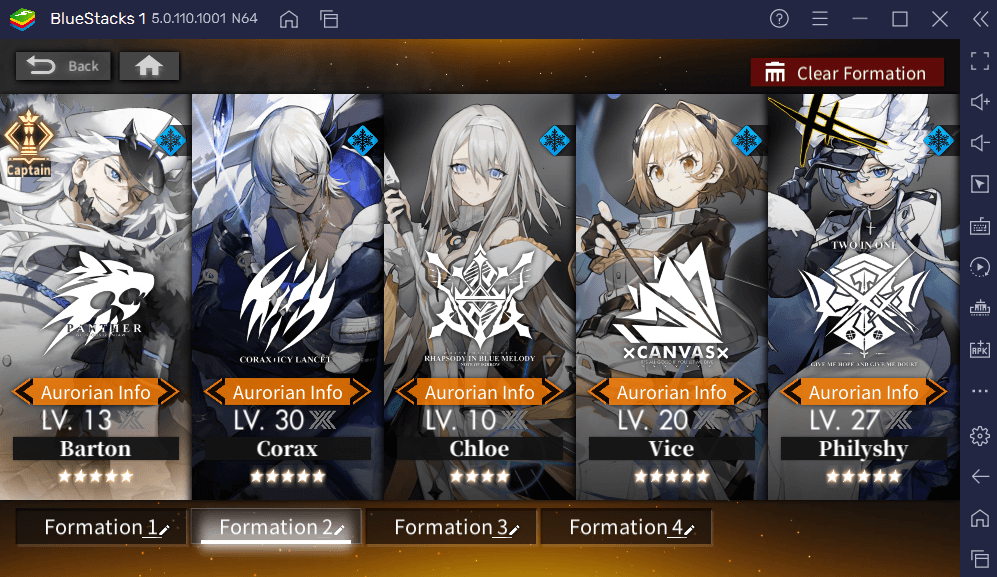 Apart from the usual battle mechanics and gacha system, Alchemy Stars also has a diverse lore of its characters and beautiful music which can be accessed from the menu. Let's start with the beginner's guide for Alchemy Stars.
The Currencies in Alchemy Stars
Alchemy Stars is a feature-rich game that has many currencies involved with it so that things get easier for veteran players. At first, it might be confusing seeing all the different types of currencies thrown at you just for logging in but it's very simple to understand. We will break down different currencies and explain their usage in the game. Let's start:-
Nightium

– Nightium is the most basic form of currency that can be used in multiple ways in Alchemy Stars. Consider Nightium as the free-to-play currency like Gold in other games which can be used for either powering up units, powering up equipment, buying things in the mystery shop, and leveling up Aurorians.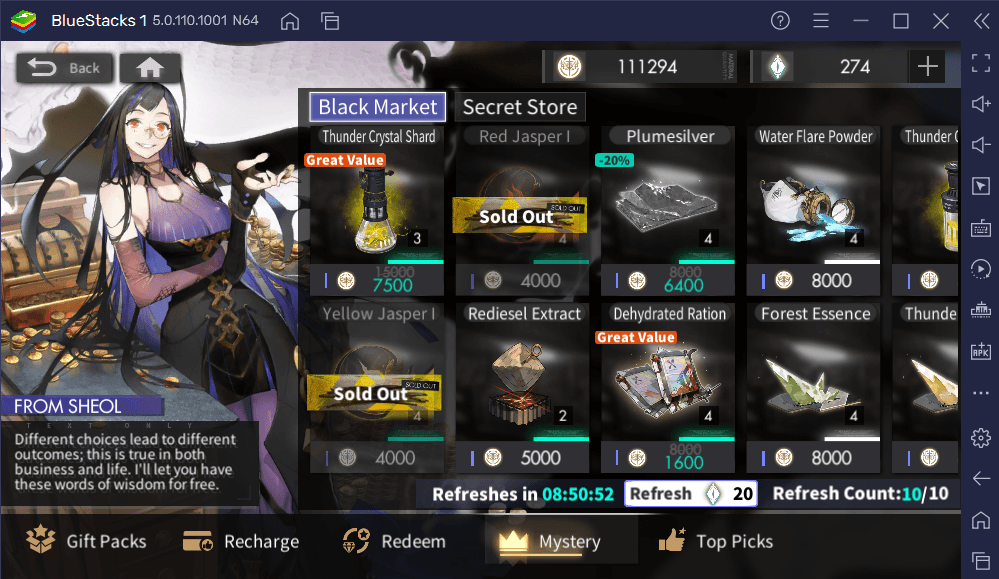 Lumamber

– Lumamber is the premium currency in Alchemy Stars which can be used to buy stamina, buy star flares for the gacha, and buying items in the Lumamber store. This is the most premium currency which is tougher to collect in the game.

Star Flare

– Star flares are used purposely just for summoning in the gacha system. Players can purchase them for 300 Lumamber each. They come in different types for different banners. Special Star Flare is the blue-colored shard used in the targeted banner and Star Flare is the yellow-colored shard used in the mainstay banner.

Jasper

– Jaspers are the materials used for leveling up units. They come in different types and the bigger ones give more experience. They also come in different elements and the same elemental Aurorians will get bonus EXP when used on them.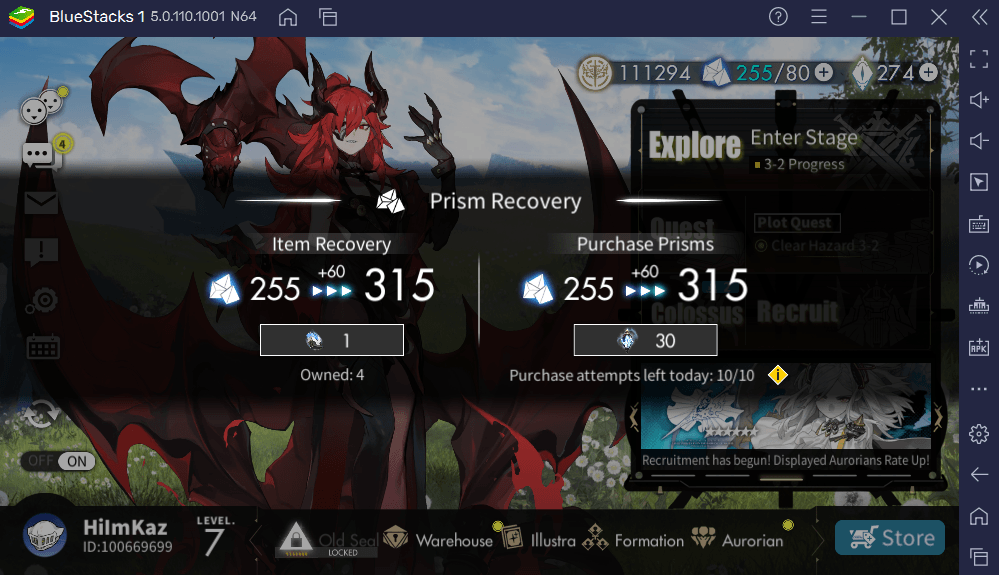 Prism

– Prisms are the stamina in Alchemy Stars. All the activities which involve playing the game except tutorial stages consume a certain amount of Prism. Prisms regenerate quite fast, but they are also used in huge quantities, hence, we suggest not let them be stored over time and consume them as soon as possible.

Ascension Materials

– Ascension materials are used just for Ascension of units. They are as follows – Flare Silt, Crystal Dust, and Destiny Champagne.

Breakthrough Materials

– Heartstone is the resource we get whenever we summon a duplicate Aurorian from the gacha system. Players can use these Heartstones to ascend the Aurorians, however after 1

st

Ascension, a duplicate shard of the same Aurorian along with Heartstone is also required.
Gacha System in Alchemy Stars
Alchemy Stars is a gacha/hero collector game where players do have to summon their characters from the gacha/summon system. They can do this by going to the "Recruit" button on the bottom right of the menu. Players can use Star Flares and Special Star Flares to summon on the mainstay or the targeted banner, respectively. In the beginning, a special "Beginners Banner" is also there where players can summon up to 21 times on a 50% discount using Lumambers. Hence, a 10 summon will cost 1500 Lumamber on the Beginners Banner. As mentioned above, Alchemy Stars also hosts a rarity system where players can summon for different rarities of heroes with different rates in the summoning system. Players can buy these Star Flares using the premium currency called Lumamber.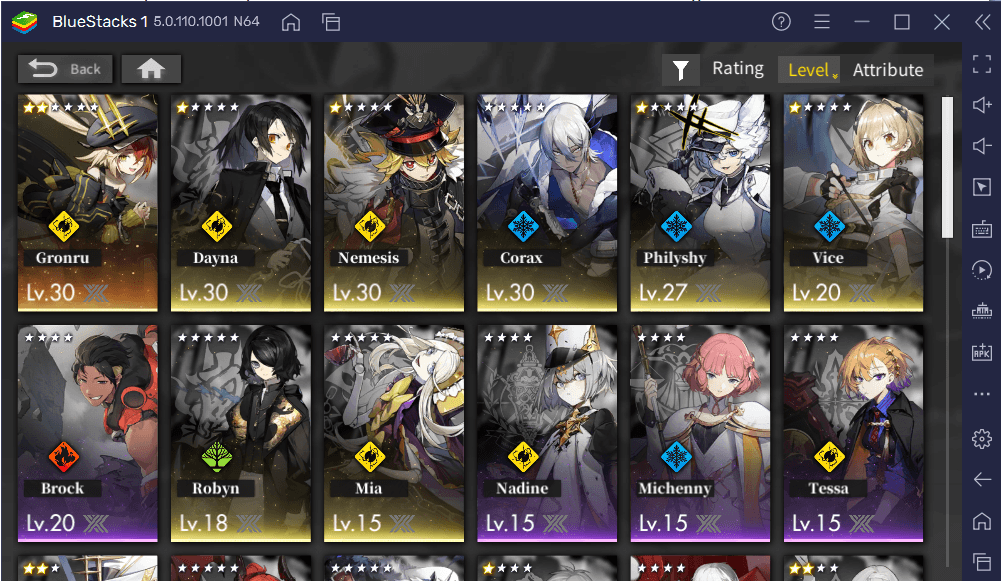 Players can reroll for the first week as well since a new special log-in event is going on. The Beginner Banner is supposed to give all the players a guaranteed 6-Star hero within the 21 pulls. The base gacha system of Alchemy Stars is very generous for all types of players. Players do not have a specific pity but the rates for summoning do increase after 50 summons with no 6-Star hero being summoned. Hence, after the 51st pull, the game gives you a 4.5% chance to summon a 6-Star Aurorian. Apart from the gacha system, the game also has a store specifically made for the Gacha currencies. There is also a mystery store for players to buy different materials, and in some very rare cases, even Star Flares for the price of Nightiums. These are necessary and are of great help at all stages of the game no matter who the player is.
Team-Building and Battle Mechanics
Alchemy Stars is a grid-based element tile game that features 4 different elements – Fire, Water, Nature, and Thunder. These 4 elements are assigned to all the tiles in the game as well as all the units/characters. The way Alchemy Stars is built is that it allows mono-element teams to be advantageous and disadvantage both. Mono element teams mean teams that consist of 5 characters of the same element. For example, a basic water elemental mono team can consist of these 5 heroes:-
Barton, Vice, Chloe, Corax, and Philyshy. Mono elemental teams are at an advantage when there are tiles of the same color in the vicinity but they are at a disadvantage when there are fewer tiles or no chains available for the same element on the map.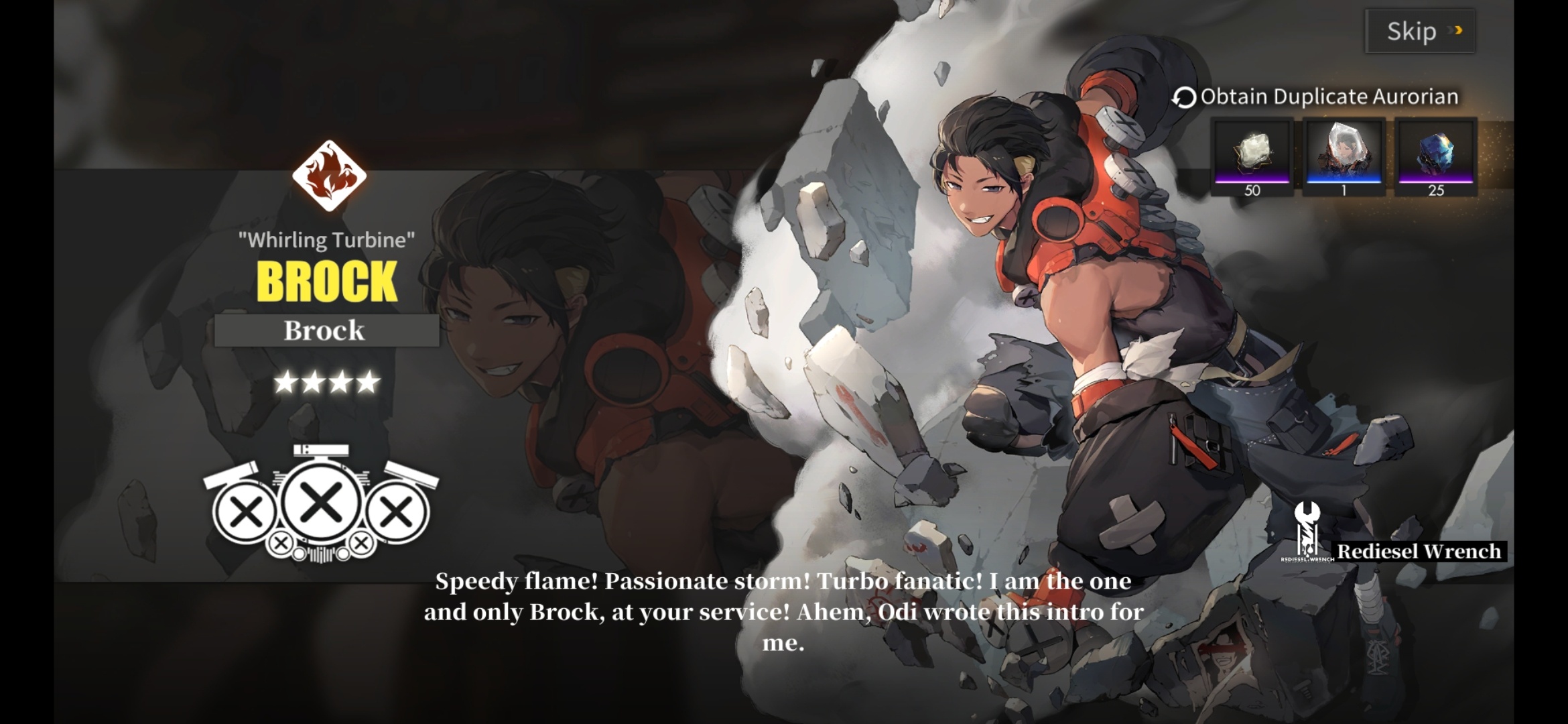 The game hence relies on RNG to be in your favor or against your favor. A mixed elemental team might consist of 5 characters of different elements. They all might or might not have synergy between them but the general rule is as follows:-
Every team should have at least 2 converters, 2 detonators, and 1 support. These roles might sound confusing but Alchemy Stars assigns each of their Aurorians a specific role out of Converter, Detonator, Supporter, and Sniper.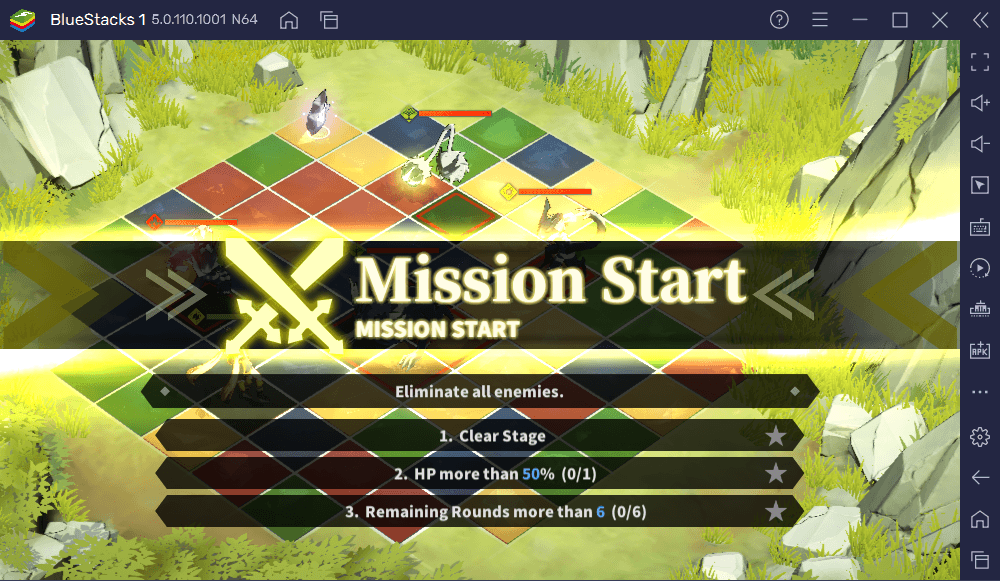 Each Aurorian has its Active abilities as well as special Chain abilities. These chain abilities will be triggered when the Captain of the team travels through the same elemental tile as the Aurorians in his/her team. Every team consists of 5 different Aurorians and 1 of them can be assigned the "Captain". The captain can move and attack without the limitation of matching the same element tiles. However, this exception is only given to the captain and the role of captain can be changed in-game up to a maximum of 2 times. Hence, depending on the type of team you are running (whether Mono element or Mixed element), it's very important to make use of this information. Players also have to meticulously read all the active abilities of all the Aurorians and synergize with their strengths.
Colossus
The Colossus in Alchemy Stars is the player's base. It can be used for various activities and is divided into different parts. The most common part is called the Prism Pillar. This is the station where players can collect Prisms for free after a certain amount of time. Players can also send and receive different gifts like Lumamber or Materials by visiting their Friends colossus. The colossus also helps accumulate more resources like Prisms, Nightium, Lumamber, Jaspers, and much more just by clicking on the various stations present in the Colossus. Players can upgrade their colossus by upgrading the Bridge which opens up more stations to unlock and upgrade. Players can upgrade all the individual stations as well to increase more of their output. The Dispatch Office also helps the player in getting bonus resources by simply dispatching different Aurorians and collecting the resources for AFK. This is more of the Idle-like part in Alchemy Stars.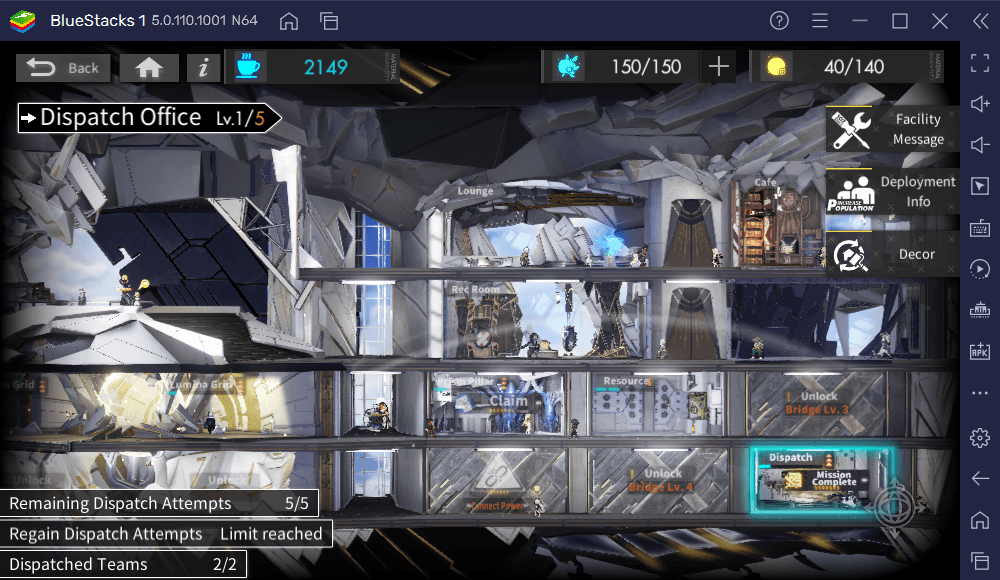 Games like Alchemy Stars which are heavily grindy and can consume lots of time auto-repeating the same stages can take up a lot of time. They are also susceptible to battery drainage on the smaller capacity of mobile phones. Playing Alchemy Stars on a bigger screen without worrying about battery drainage and lag-free gameplay is highly recommended. Hence, we recommend playing Alchemy Stars on a PC with BlueStacks using a keyboard and mouse.