Game Guides
Why you should play Alchemy Stars on BlueStacks?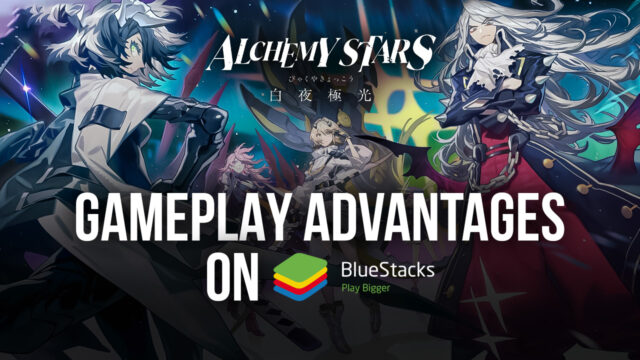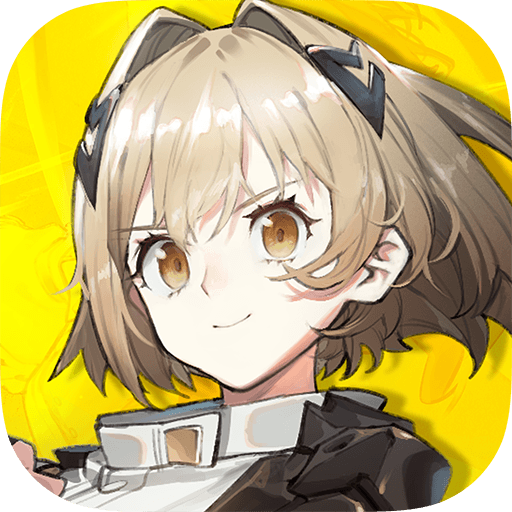 Tencent Games have officially published their own unique tile-based strategy turn-based RPG game Alchemy Stars in the global market for both Android and iOS. It is a new free-to-play game with turn-based combat taking place in a grid that is divided into tiles of different colors. Each color represents an element of characters in the game. Players have to strategically defeat enemies using these tiles and building a team with appropriate elements accordingly. Alchemy Stars is a PvE game where players do not fight against each other in any PvP modes. It is often compared similarly to Arknights in the way how the game functions and the type of game modes it has to offer.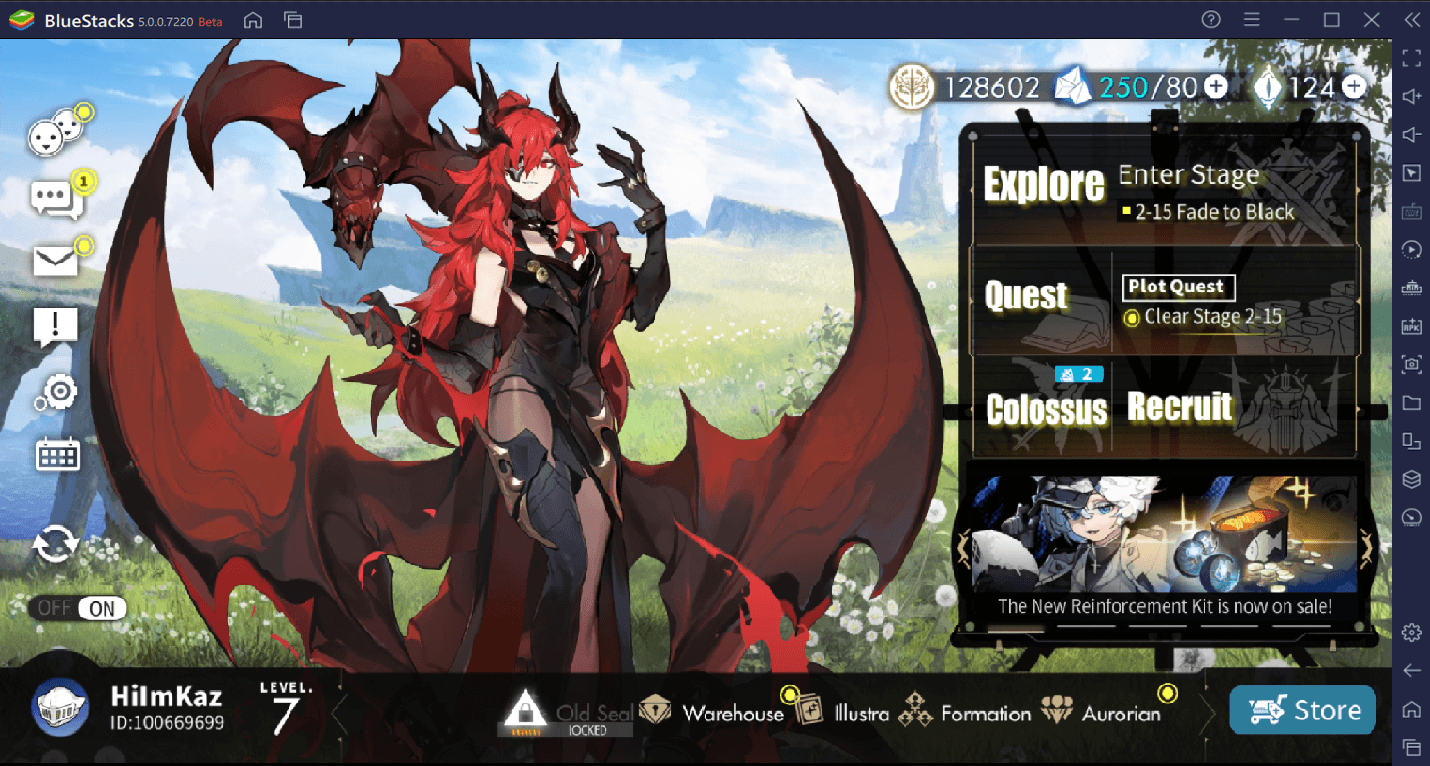 Alchemy Stars is a gacha hero collector game where players have to summon their characters to obtain them. Once summoned, they can be stored in the hero inventory permanently and can be powered up. Alchemy Stars is an element-based strategic RPG where players have to follow the same element tiles to make use of heroes with different elements. As the description reads "Alchemy Stars is set in the world of Astra, a world engulfed in both Light and Dark. You take control of a young Caelestite, a supposedly extinct race, trapped underground with your Colossus. Until the day you meet Vice, forever changing your world."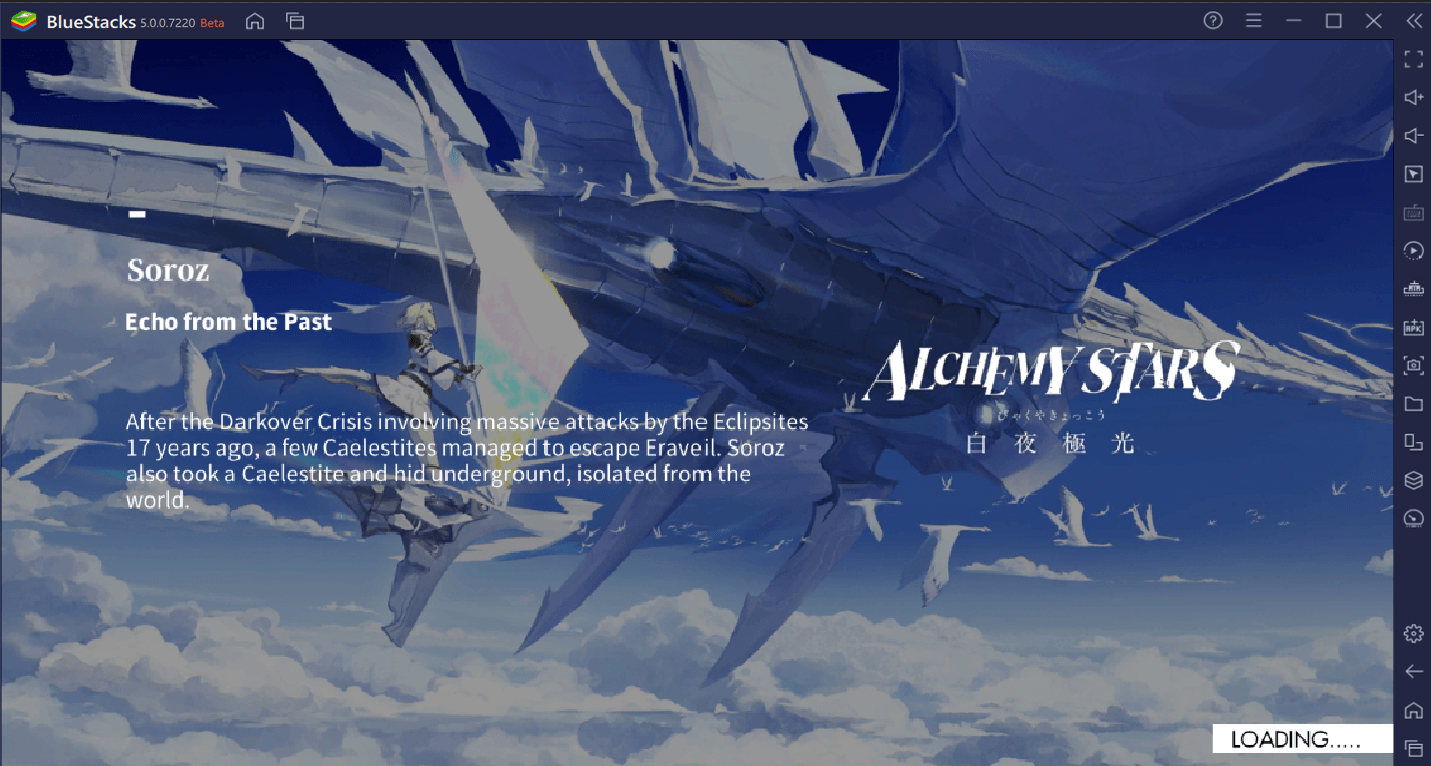 Alchemy Stars takes into account the different types of elements that help players in dealing damage or using their hero's skills. The 4 elements are as follows:-
Fire
Water

Thunder

Nature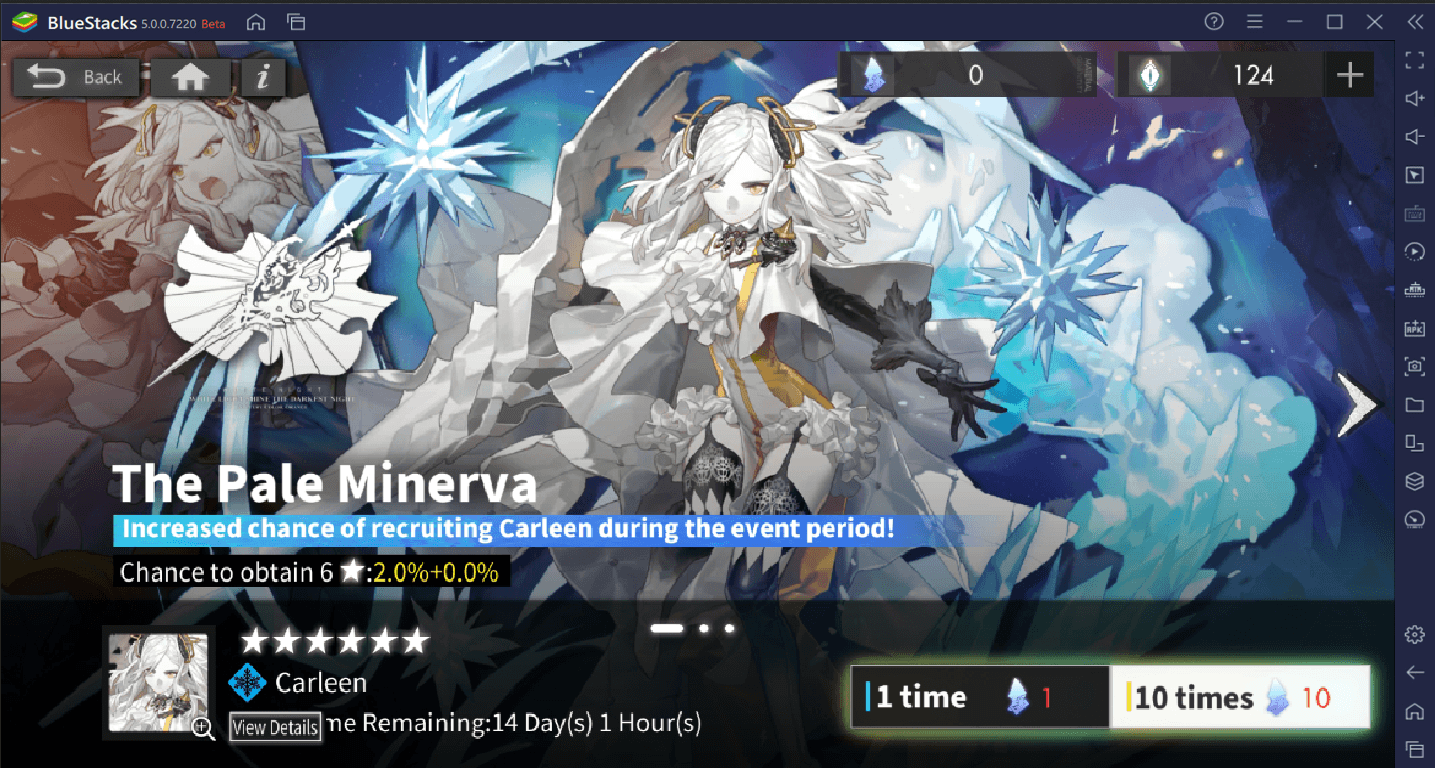 How To Download and Install Alchemy Stars on your PC with BlueStacks
Download and Install BlueStacks

on your PC.

Complete Google Sign-in to access the Play Store, or do it later.

Look for

Alchemy Stars

in the search bar at the top-right corner.

Click to install Alchemy Stars from the search results.

Complete Google Sign-in (if you skipped step 2) to install Alchemy Stars.

Click the Alchemy Stars icon on the home screen to start playing.
Advantages of Playing Alchemy Stars on BlueStacks
Rerolling
Rerolling is an essential part of games like these where a strong head starts matters and can set you up for a smooth journey throughout the game. Playing Alchemy Stars on BlueStacks eases the process for a perfect reroll using its Multi-Instance Manager tool. In Alchemy Stars, players can get enough currency to summon 8 times in the mainstay banner or 16 times in the beginner banner as it offers a 50% discount. We recommend rerolling for Carleen on the mainstay banner as the best element currently is the Water element. A single reroll can take up to 30-40 minutes as the rerolling process is lengthy.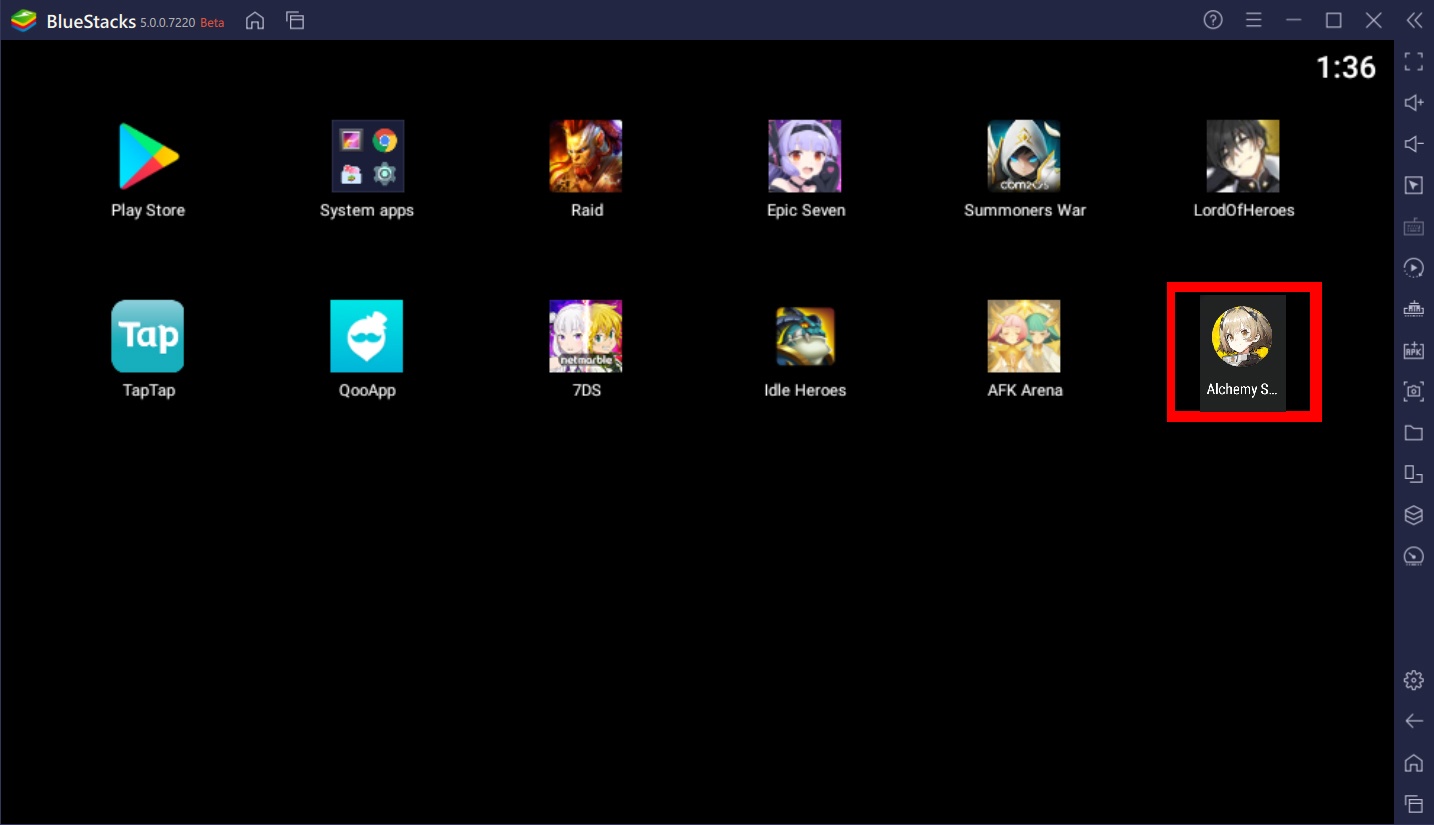 We recommend players to reroll for any of the following 6-Star heroes:
Carleen

(Water Elemental 6-Star Unit on the mainstay banner)

Gronru

(Thunder elemental 6-Star Unit on beginner banner)

Uriel

(Fire Elemental 6-Star Unit on the mainstay banner)
If you are unable to get one of these heroes, simply start over your account's progress. We will give more detailed information on how to reroll in our Alchemy Stars Re-Rolling Guide.
Keymapping
Alchemy Stars is a turn-based strategic RPG game where players need to manually play every stage the first time and make use of the game's tile-based battle mechanics to kill enemies and complete mission objectives. By assigning different keys to different abilities, it gets super easy to get the timing right as instead of dragging the mouse to the location/ using fingers it is much faster to press a single key. Players can use the BlueStacks Keymapping tool for ease of playing Alchemy Stars. Keymapping not only emulates real mobile touch controls but also lets you customize the keys for different actions in the game. With this tool, you can execute the tough combos without delay at 60 FPS easily and switch back the targets with the press of a key.
Lag-free 60 FPS FHD Smooth Gameplay
BlueStacks takes pride in its world-class performance for all its RPG games and Alchemy Stars is no exception. Players can enjoy Alchemy Stars at the best visual settings without expecting lags or crashes.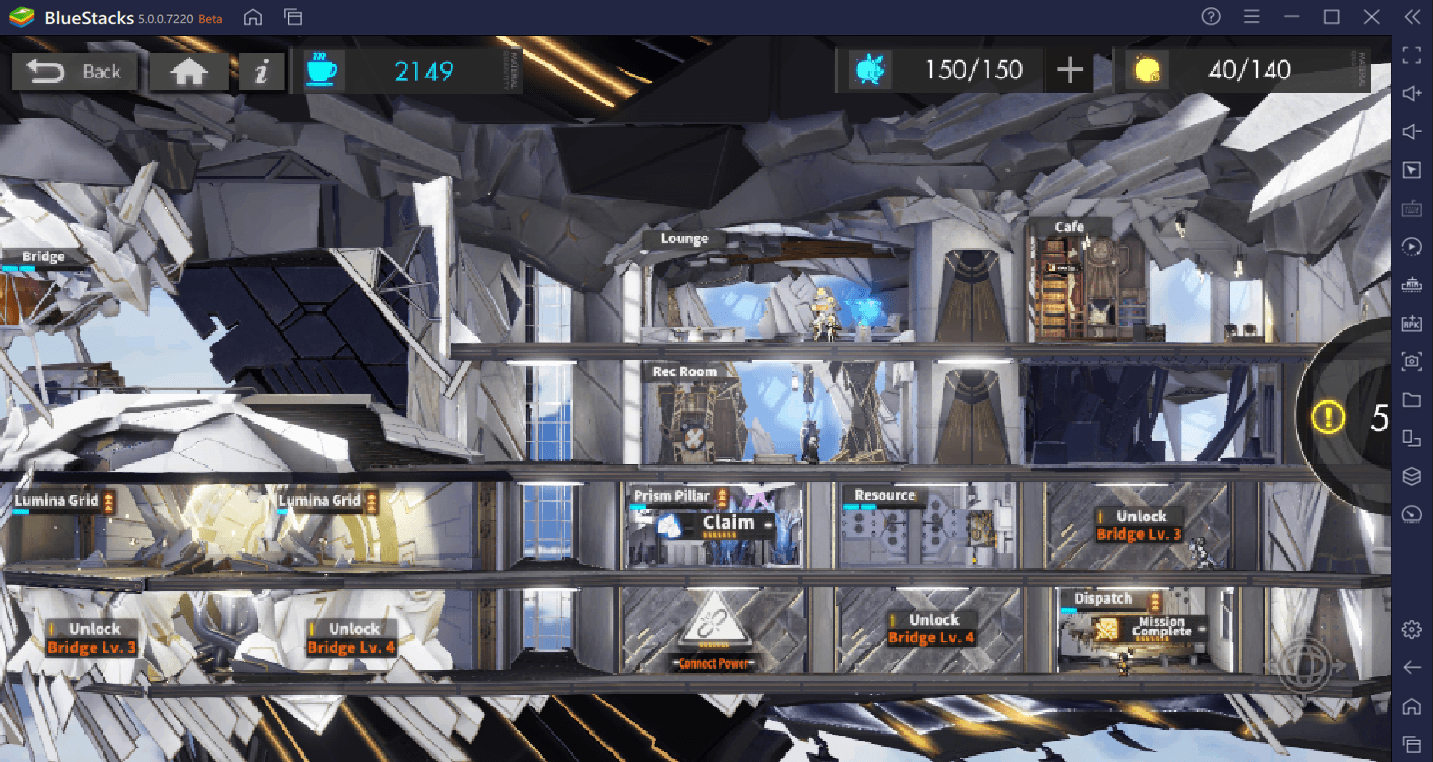 Games like Alchemy Stars which are heavily grindy and can consume lots of time auto-repeating the same stages can take up a lot of time. They are also susceptible to battery drainage on the smaller capacity of mobile phones. Playing Alchemy Stars on a bigger screen without worrying about battery drainage and lag-free gameplay is highly recommended. Hence, we recommend playing Alchemy Stars on a PC with BlueStacks using a keyboard and mouse.