Game Guides
How to Enhance Your Impostor Game with the New Shapeshifter Role in Among Us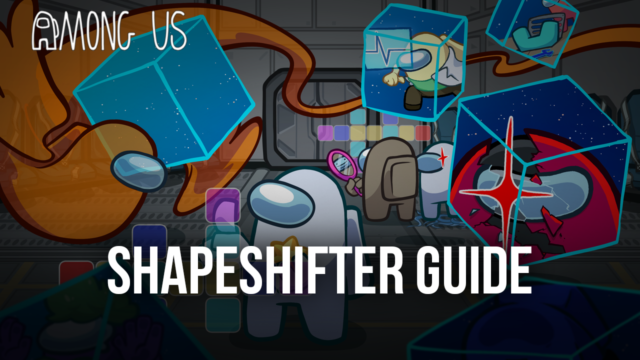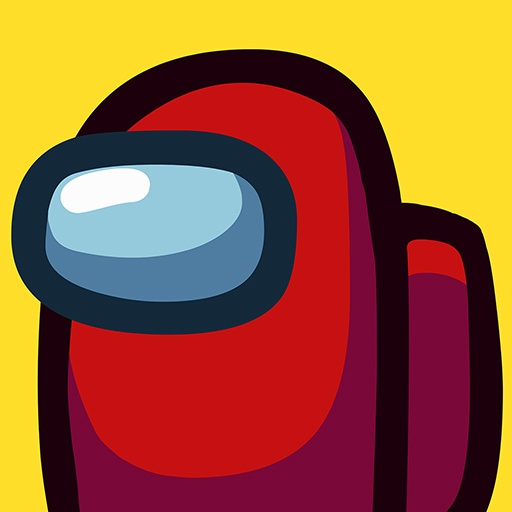 Innersloth has finally added much-awaited roles to the Among Us envelopes that are Impostors and Crewmates. While Crewmates received three additional roles – Scientist, Engineer, and Guardian Angel – the Impostors were blessed with just the one – Shapeshifter.
The Shapeshifter, however, changes the landscape of how Among Us lobbies are played, throwing things such as trust out the window from this social deduction game. To give you a lowdown, Shapeshifter is a role that allows the Impostor to imitate or take the shape of a living Crewmate for a certain duration, ranging from a minimum of 5 seconds to infinity during a particular round. Once the impostor takes someone else's shape, they must be wary of the shapeshifting evidence they have left behind while also avoiding a potential meeting with the crewmate you have chosen to shapeshift into.
With the advent of new statistics and achievements, hardcore Among Us lobbies is set to become even harder. But, you can champion the Impostors meta with Shapeshifter.
This guide will attempt to tell you the Dos, Don'ts, and more of the Shapeshifting role in Among Us.
1. Timing of Shapeshift
Ideally, you should avoid using shapeshift as soon as the game starts because there is a higher chance of you getting caught since people move in groups. So, your plan of eliminating someone else by killing a crewmate with their imitation might get baited out by the said player being cleared by another group.
It is always better to use shapeshift in isolated places, preferably near vents, and catch someone off-guard nearby before using vents to join the others or move away from the said area and returning to your normal self. Shapeshifting also has a cooldown ranging from 5 seconds to 90 seconds but is ideally the same as Shapeshifting duration to make it balanced.
You also would not want to use shapeshifts late into the game, when it is easy to clear others. A gentle reminder that even though you have the shapeshifting ability, it is not necessary to use it every time the cooldown resets.
2. Duration of Shapeshift
The duration of Shapeshift ideally is around 30 seconds but can range from 5 seconds to infinity. The duration, however, is not exhaustive as players can shift back into their normal form whenever they want to with the Unshift button on their Dashboard.
3. Shapeshifting Evidence
This setting has to be turned on in the lobby and if turned on, every time the Impostor shapeshifts, they will leave behind a shredded piece of evidence at the area of shapeshifting.
Shapeshifting evidence can be used by crewmates to find the spot of shapeshifting and guess the impostor based on prior information. At least a guesstimate can help in narrowing down the suspects.
As an impostor, you have to be wary of where you shapeshift so as to not leave any shapeshifting evidence in a place that is easy to spot or that is frequented by crewmates.
4. Avoid the obvious
Another big red flag in playing the Shapeshifter is to make sure you don't make it too obvious when trying to implicate someone else by shapeshifting and going for the kill. You have to ensure you go for the kill in the same conditions you normally do otherwise crewmates will suspect straight away that it is the work of a shapeshifter.
Don't bring variation into your game just because you are now someone else lest they won't be deceived. As an impostor it is important to keep playing your natural game and resist the temptation of making a shapeshifter play every now and then.
5. Use the gaps
One more important part of being a shapeshifter is also building an alibi, which can be said about the pure impostor role as well. You have to use the gaps to get kills but what's more imperative is to build an alibi so you get cleared from any voting sessions for the time being.
The same goes for the Shapeshifter role, which requires even stronger an alibi because once they catch on that the kill has been made by a Shapeshifter, the lobby will immediately start asking everyone to clear fellow users out.
At this point, if you have been elusive and isolated, you are most likely to be the one getting eliminated even though they might not have any evidence against you.
6. Utilize the map
As a Shapeshifting Impostor, you have to take full advantage of the Among Us maps, their size and landscape. The Skeld can be used to travel quickly through vents and get quick kills. On the other hand, maps like Airship will serve as a great map to isolate crewmates and use the Shapeshifting ability in a more wild manner compared to the restricted opportunities on maps like Skeld. Larger maps also allow Shapeshifters to gain more freedom of where to use the Shapeshifting ability, with several isolated areas to leave behind Shapeshifting evidence.
Certain map interactions or tasks and even sabotages can be used wisely to implicate another crewmate with the Shapeshifting ability.
All in all, if you have to summarise the Shapeshifting experience in a few lines, it would be wise to continue playing like a natural or normal Impostor and use the Shapeshifting ability to not just kill and implicate others but also to create more chaos.
Shapeshifter breaks down the trust barrier and creates chaos. As an impostor, it is your duty to embrace the chaos.