Game Guides
Battle Night: Cyber Squad – Using Our BlueStacks Tools to Easily Beat Your Enemies at Every Turn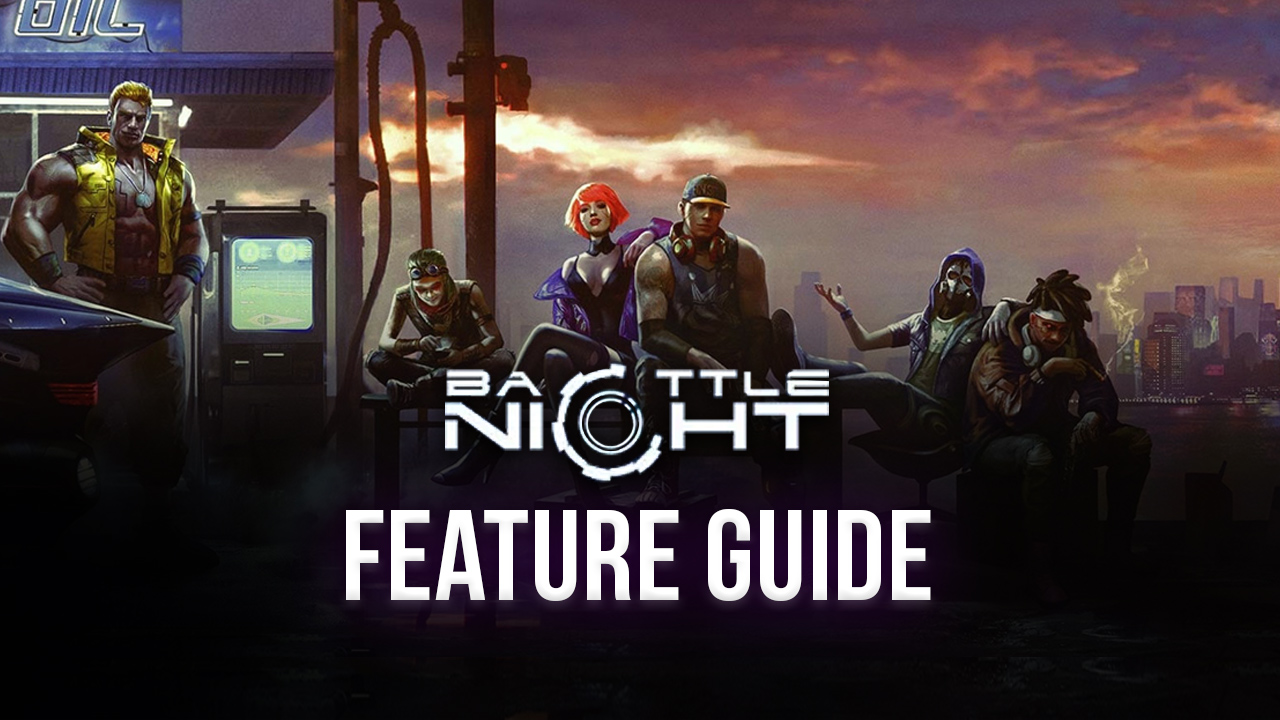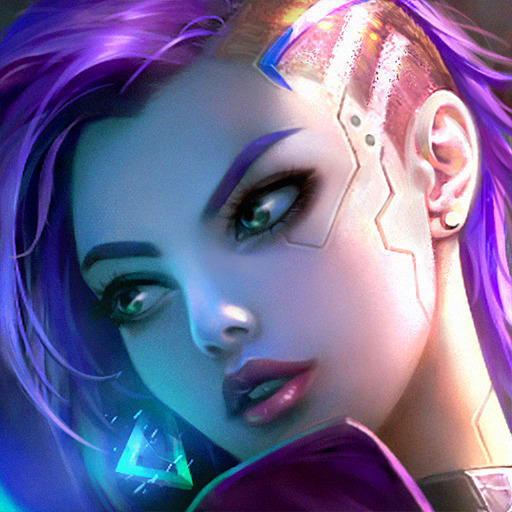 Battle Night is a relatively new MMORPG set in the steampunk dystopia of Border City, where you get to recruit your squad of powerful characters and command them as they rid the streets of the lowlifes and thugs that run around causing all sorts of disasters. The game is a gacha RPG with an emphasis on automated gameplay. Specifically, while you get to unlock, upgrade, and manage a wide variety of characters, they will fight automatically without need for any manual input whatsoever.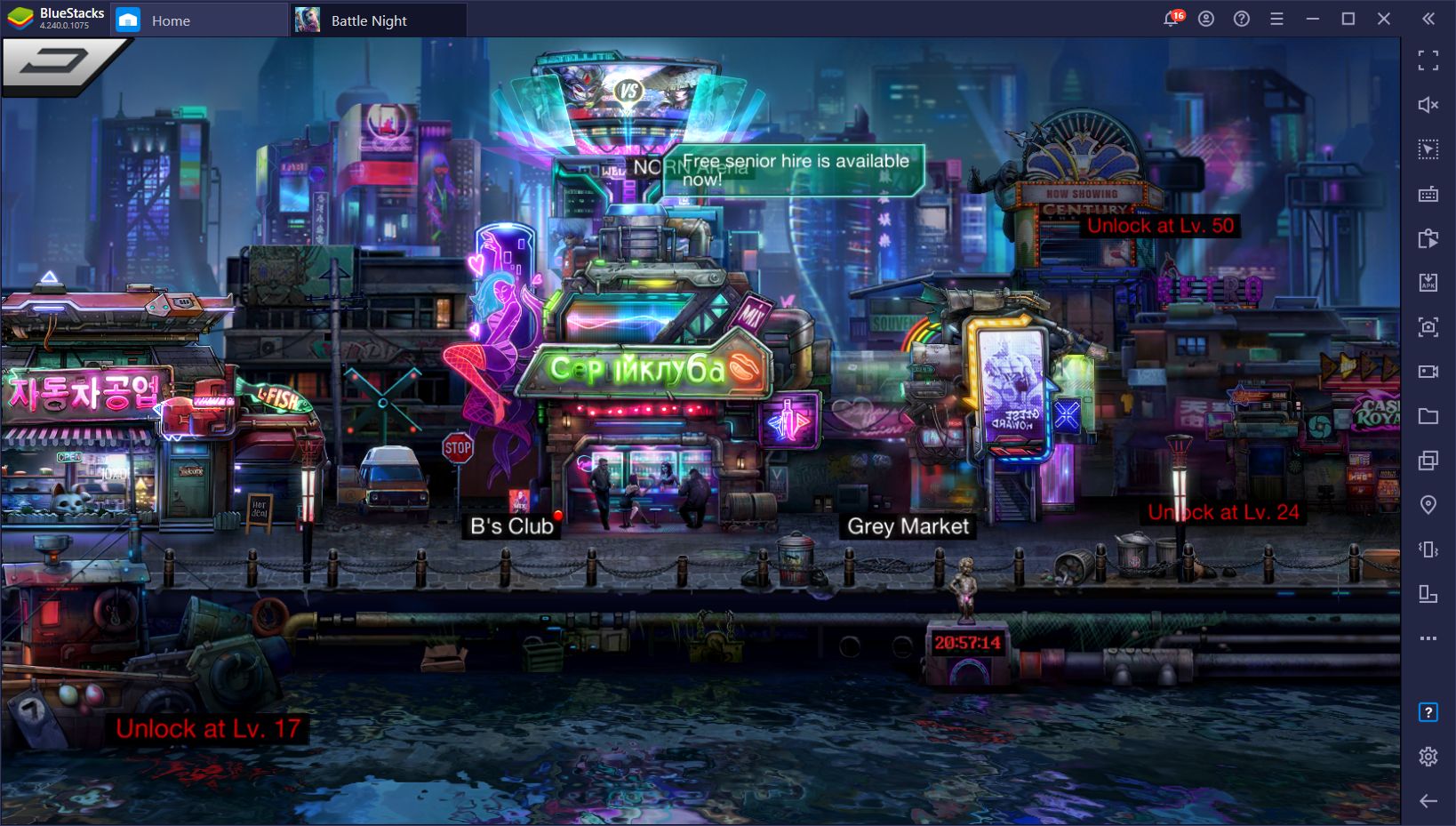 Aside from the automated combat, Battle Night also has an AFK grinding system in place, through which your characters can continue farming for you while you're offline, making it somewhat more of a casual title that you can play with a hands-off approach. Moreover, it also features a stellar artstyle, filled with neon lights and run-down streets, which contrast perfectly against your colorful and charismatic characters – decadence has never looked so pretty in a mobile game.
Gain The Edge Over Your Enemies with BlueStacks
However, if you want to get the most out of this game, you'll want to play it on your PC with BlueStacks. In this sense, you'll get to enjoy Battle Night on your large monitor, and with your mouse and keyboard. Not to mention that you'll also have better performance than even the most expensive phones on the market.
However, while the best graphics and performance definitely sound nice, this isn't everything BlueStacks has to offer as our Android emulator also has plenty of tools that can help to streamline your gameplay and enhance your gameplay even further.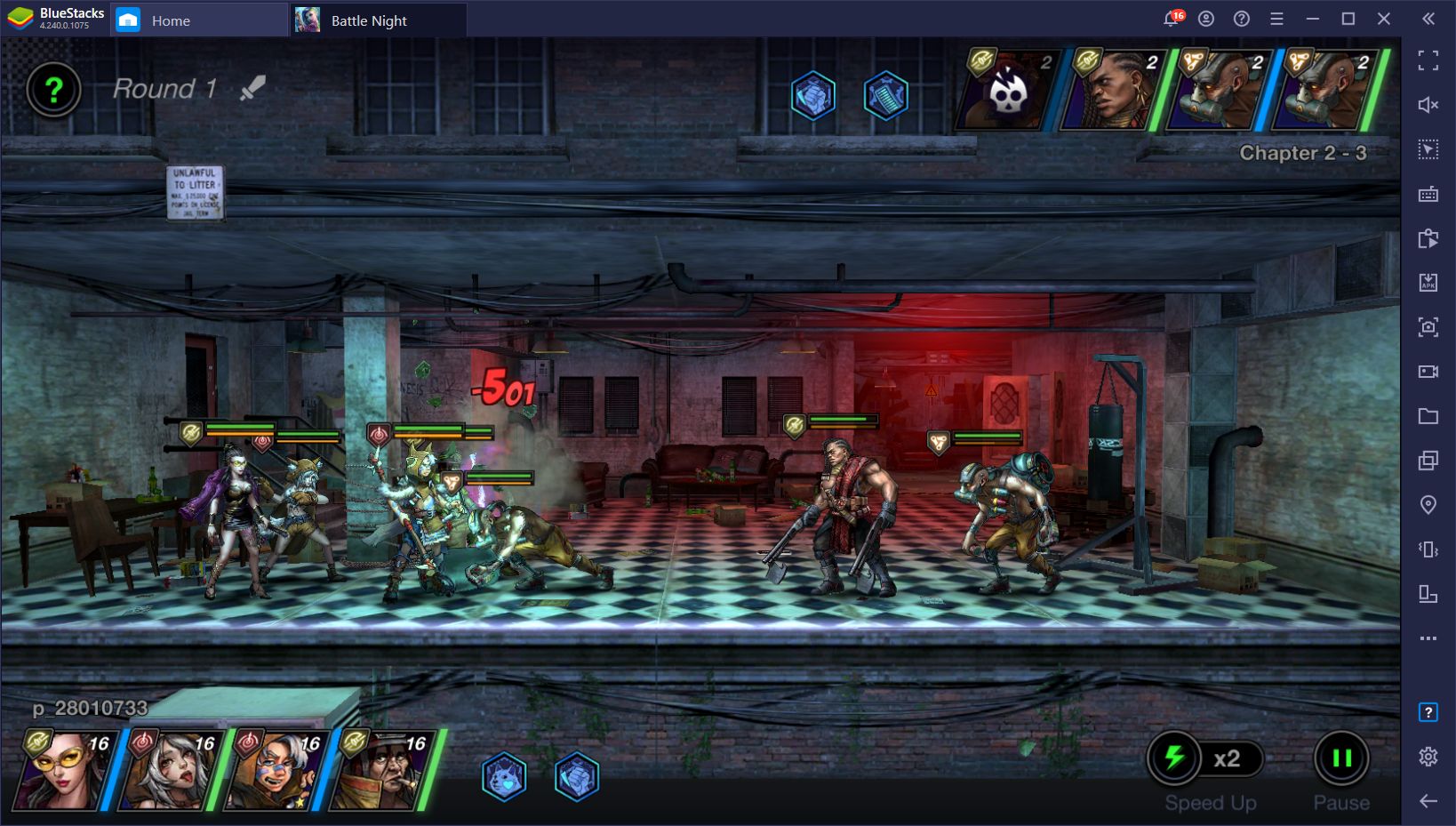 In this article, we'll explain how to use a few of our tools to significantly improve your performance in Battle Night:
Reroll With Ease Using the Instance Manager and Instance Sync Tools
While Battle Night offers an awesome setting in the form of many different steampunk environments, it's still a gacha game at its core, which means that you'll be constantly grinding and farming to unlock the best characters.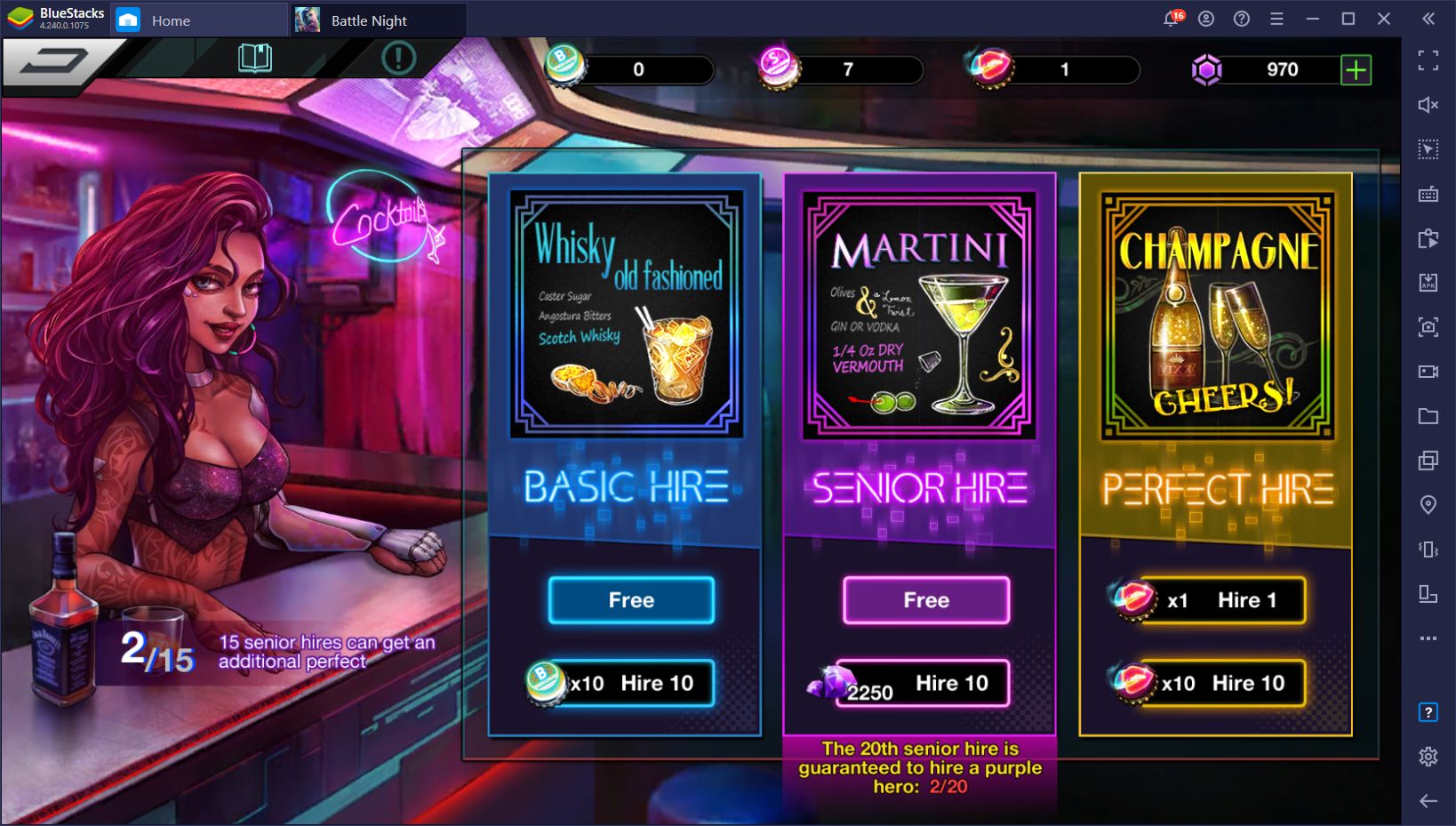 Since the odds of getting good characters from regular summonings (called 'Hires' in this game), many players opt to reroll to unlock the best heroes from the beginning. This process consists of beginning your game from the start, progressing in the story until you get your first free summoning, and then restarting if you don't get the heroes that you want.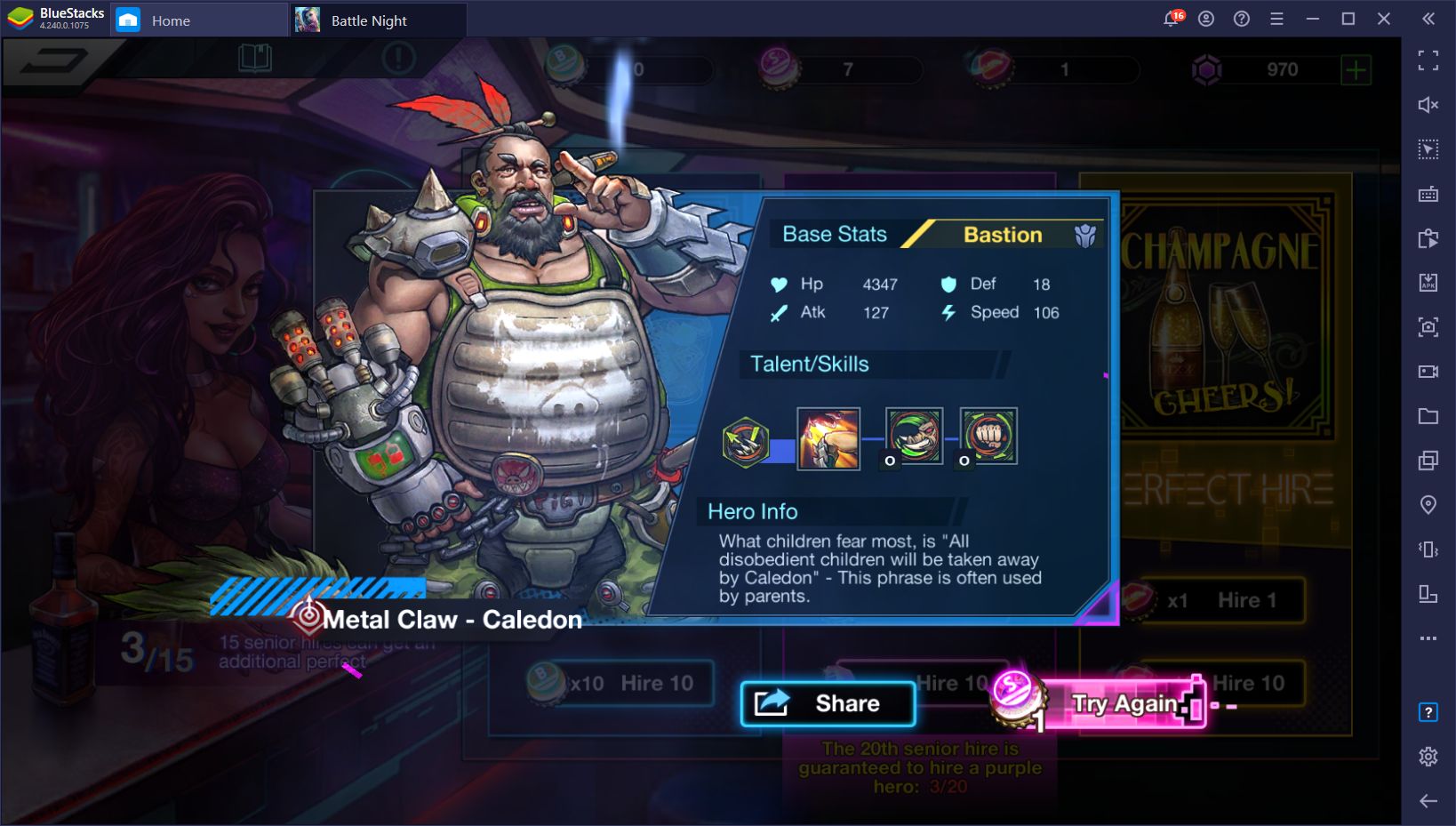 The rerolling process often varies according to the game, with some taking a few minutes, while others might take hours per run as players will often need to farm for the summoning materials before rolling. Regardless, this process can be significantly accelerated by using the BlueStacks Instance Manager, a tool through which you can create multiple instances of our emulator, and use it to access the game from multiple different accounts simultaneously.
As you can imagine, rerolling with several is much faster than doing it with just one. And if you add the Multi-Instance Sync tool to the mix, you won't even have to bother with playing on every instance individually. Once activated, BlueStacks will mirror the actions you perform on your main window, across all your other active instances. In this sense, you can focus on playing on one instance, while BlueStacks will reroll for you on the rest.
Streamline Your Menu Navigation With the Keymapping Tool
As a game with lots of automation, you'll hardly need to interact with your characters in order to win battles and progress. However, you will have to spend lots of time in the different menus, upgrading your characters and unlocking all sorts of new aspects. You can improve your menu navigation in Battle Night with the Keymapping Tool, a BlueStacks feature through which you can create customizable control schemes for any game.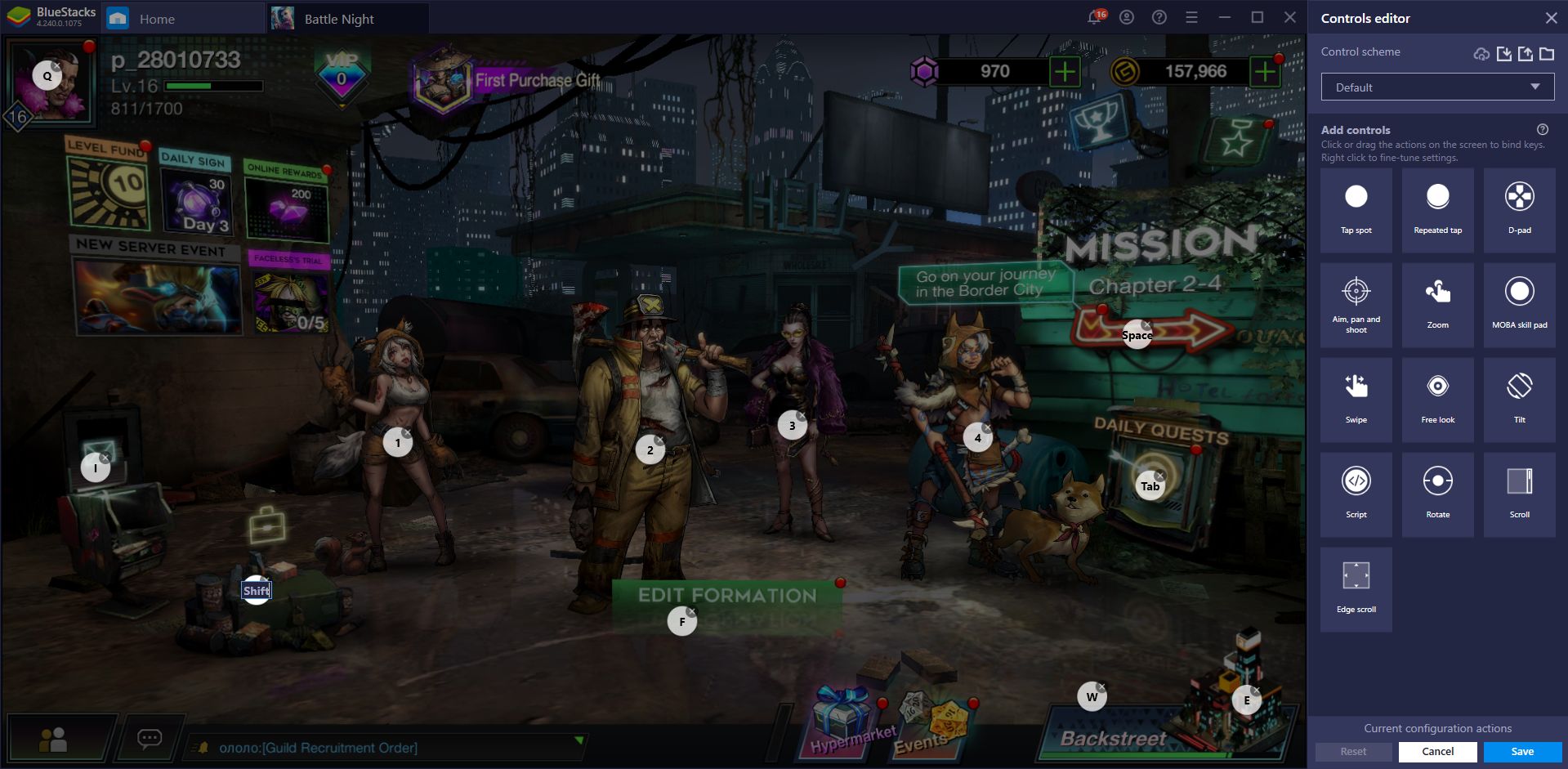 With this tool, you can navigate through the game's menus much better by using your keyboard instead of having to click all over the screen. A good control scheme can go a long way in speeding up most of what you do in Battle Night, especially when it comes to repetitive tasks that require clicking on the same buttons multiple times.
Automate the Grind With the Macro Recorder
And speaking of repetitive tasks, there's quite a lot of those to go around in Battle Night. For instance, completing your daily allowances in the arena often involves simply clicking on the same buttons five times a day. Similarly, whenever you're done upgrading your characters and simply want to blaze through the story, you need to click on the same buttons after winning every level in order to proceed to the next mission.
While this definitely doesn't sound like much, it can get quite tedious after playing for a few months. With the Macro Recorder, however, you can simply record yourself doing these tasks just once, and then use the resulting macro to automate them on every subsequent attempt. In fact, since the reroll process for Battle Night is quite fast for every run, you can even create a macro to automate the process and sit back while BlueStacks does the heavy lifting for you.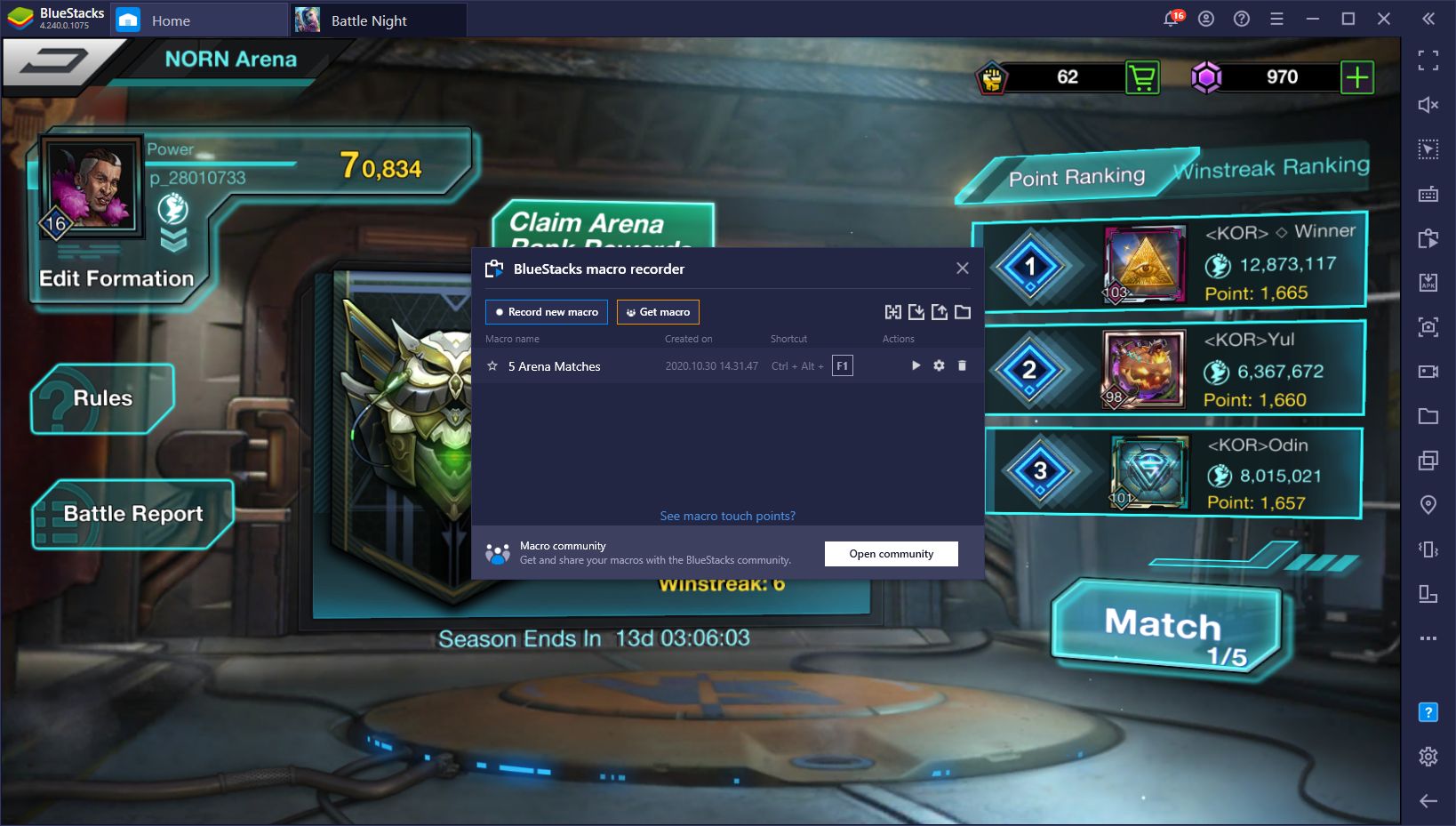 For added effect, try combining a macro with the Multi-Instance Sync tool; the macros you use on your main instance are also replicated across all your other BlueStacks windows if you have the sync feature active. Imagine rerolling on 4 or 5 accounts at the same time, without ever having to touch your game even once, and instead of having our emulator do it all for you.
The possibilities for what you can achieve in Battle Night on PC with BlueStacks are basically endless. By experimenting, you'll uncover new and exciting ways to use our tools, and significantly speed up your progress in this game. Just remember to share your best tips and strategies in the section below to help out your fellow gamers!