Game Guides
How To Play Battle Night: Cyberpunk-Idle RPG on PC with BlueStacks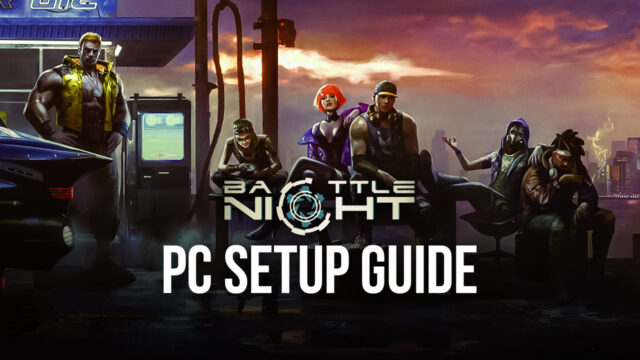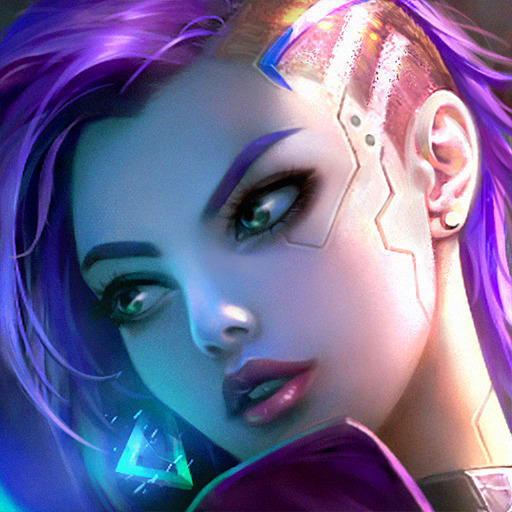 Battle Night: Cyberpunk is one of the newest Idle RPG games on the Android Playstore that over a million users have been enjoying. The game features standard idle RPG gameplay elements like character collection, challenging stages, and a fun-to-watch combat system that stays amusing even though the player hardly has to do anything at all. Idle RPG games have always been a crowd-favorite game for players that want a game to play, even though they may be busy with other things.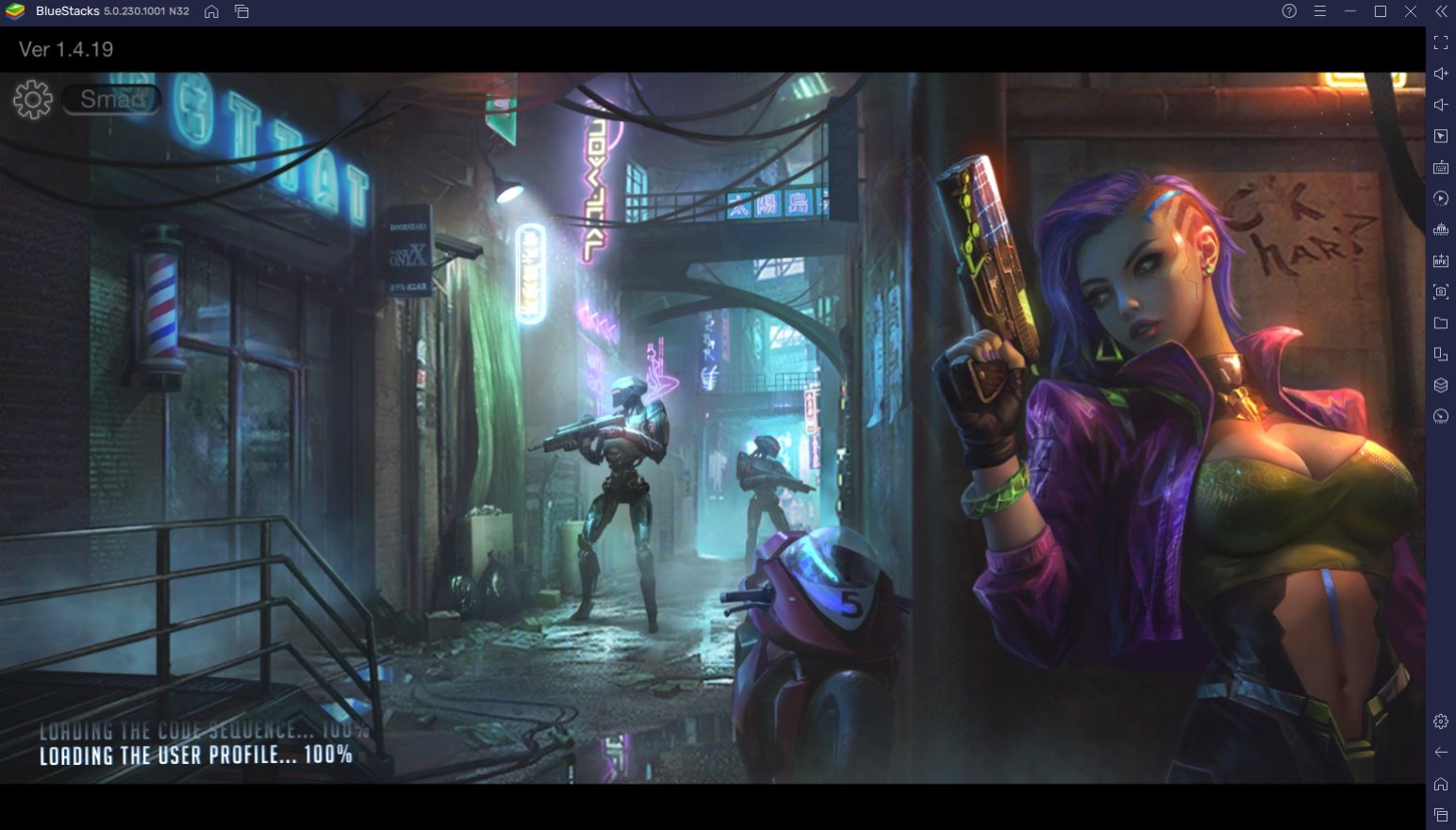 Idle RPGs are often played as light distractions or stress relievers rather than as a main game that players have to constantly maintain. The fun part about Battle Night is that it can either function as a main game or a side game since it has all the elements that can combine both into one awesome experience. Whether you're at work, outside, or at home, it's easy to enhance playing this game when you move the simple smartphone experience to your computer with BlueStacks.
How To Set Up Battle Night on BlueStacks
Playing Battle Night on your phone is fine, but there's something limiting about playing an idle game on a small device. When it comes to playing Battle Night, you might want to upgrade to playing it on a bigger and more flexible platform so that you can maximize everything that you need to do. Opening and closing the game on the smartphone isn't optimal, which is why BlueStacks is your best choice to play all your favorite Android games on the PC.
Download and Install BlueStacks

on your PC.

Complete Google Sign-in to access the Play Store, or do it later.

Look for Battle Night in the search bar at the top-right corner of the Game Center or at the Google Playstore.

Click to install Battle Night from the search results.

Complete Google Sign-in (if you skipped step 2) to install Battle Night.

Click the Battle Night icon on the home screen to start playing.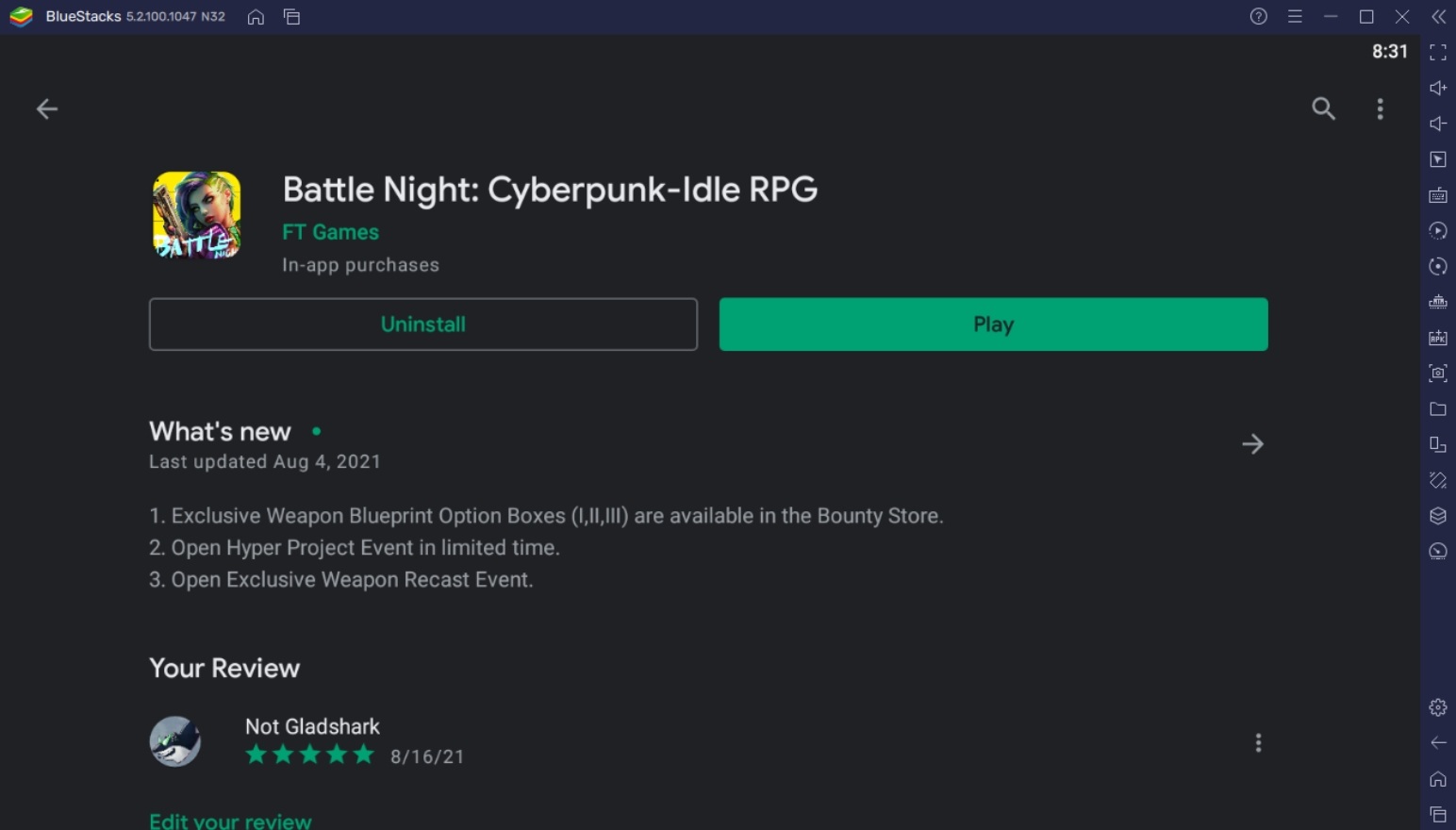 Useful Features When Playing Battle Night On BlueStacks
Players have been transitioning from their Android devices to the BlueStacks platform not only for the sake of convenience, but also because this platform has so many useful features, it'll make you shy away from coming back to your smartphone. Battle City can be quite the competitive game, so getting some advantages can really carry you far. Here are some features that players might like about BlueStacks when playing their favorite Android games:
The Multi-Instance Function is probably the most useful feature that you can use when playing Battle Night. This feature allows players to open two or more instances of either the same game or other games at the same time without having to shift through different apps on a single device. This essentially means that you can either open Battle Night alongside other games or open up another instance of Battle Night to be considered as separate devices on the same computer. You're not even just limited to two instances; you can have as many open as your PC can handle.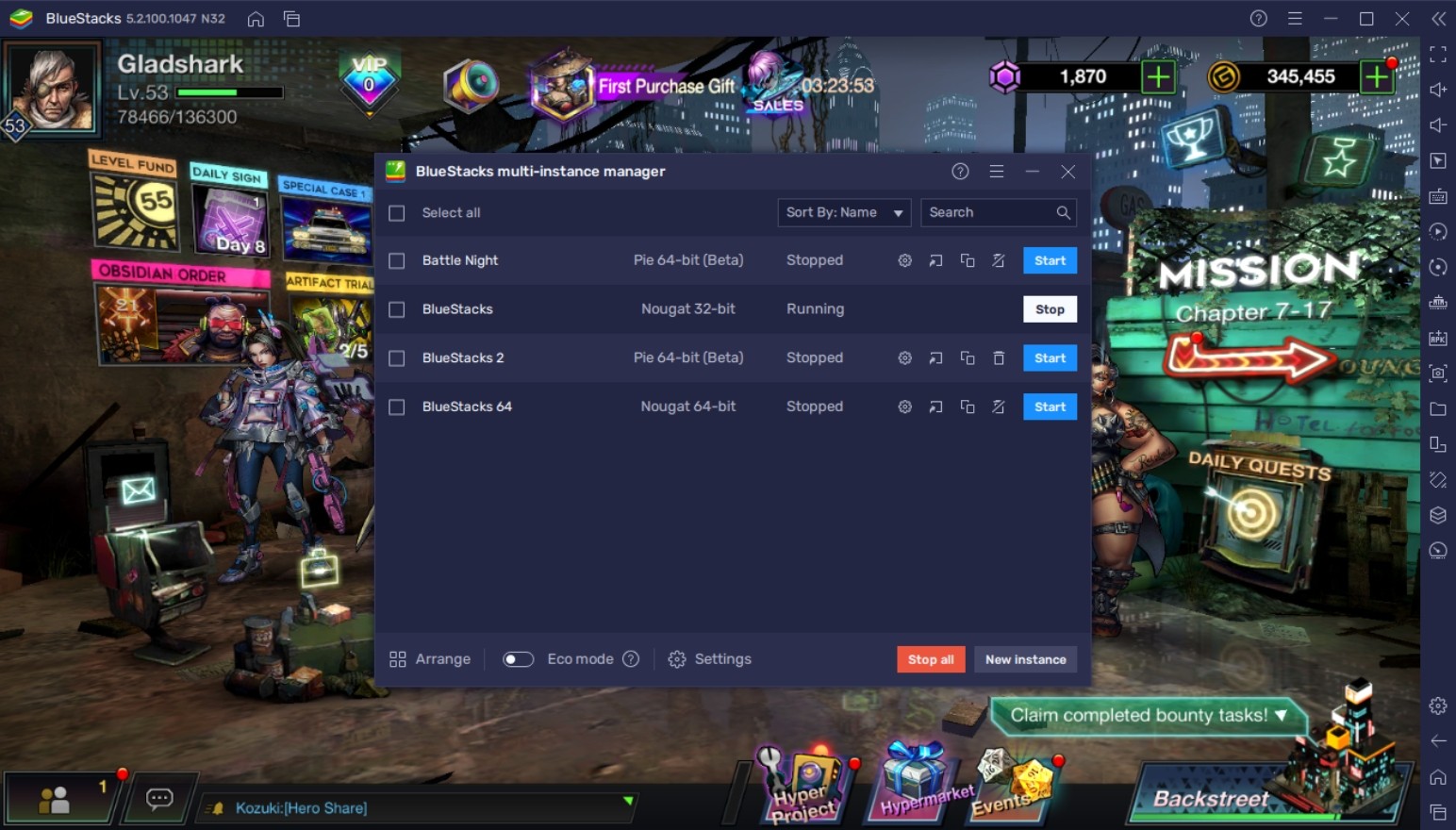 The most practical use of this feature is Multi-Instance Rerolling. Rerolling means creating new accounts and using the gacha system until you find the perfect account that has all of the units that you need. Since it's fairly hard to get the perfect unit in this game, this feature helps you save the real money or time needed to earn gems for all the attempts that you'll need. You can also use this to simply play another game while keeping Battle Night passively online.
The Macro Feature is a great combination with the Multi-Instance feature. This function allows players to simulate an auto-play feature, though it seems redundant since most Idle games are auto-play in the first place. The difference between the Macro Feature and the auto-play function in Battle Night is that this can be used for any part of the game. Additionally, you don't have to rely on the AI to choose your actions for you because you'll be programming the commands yourself.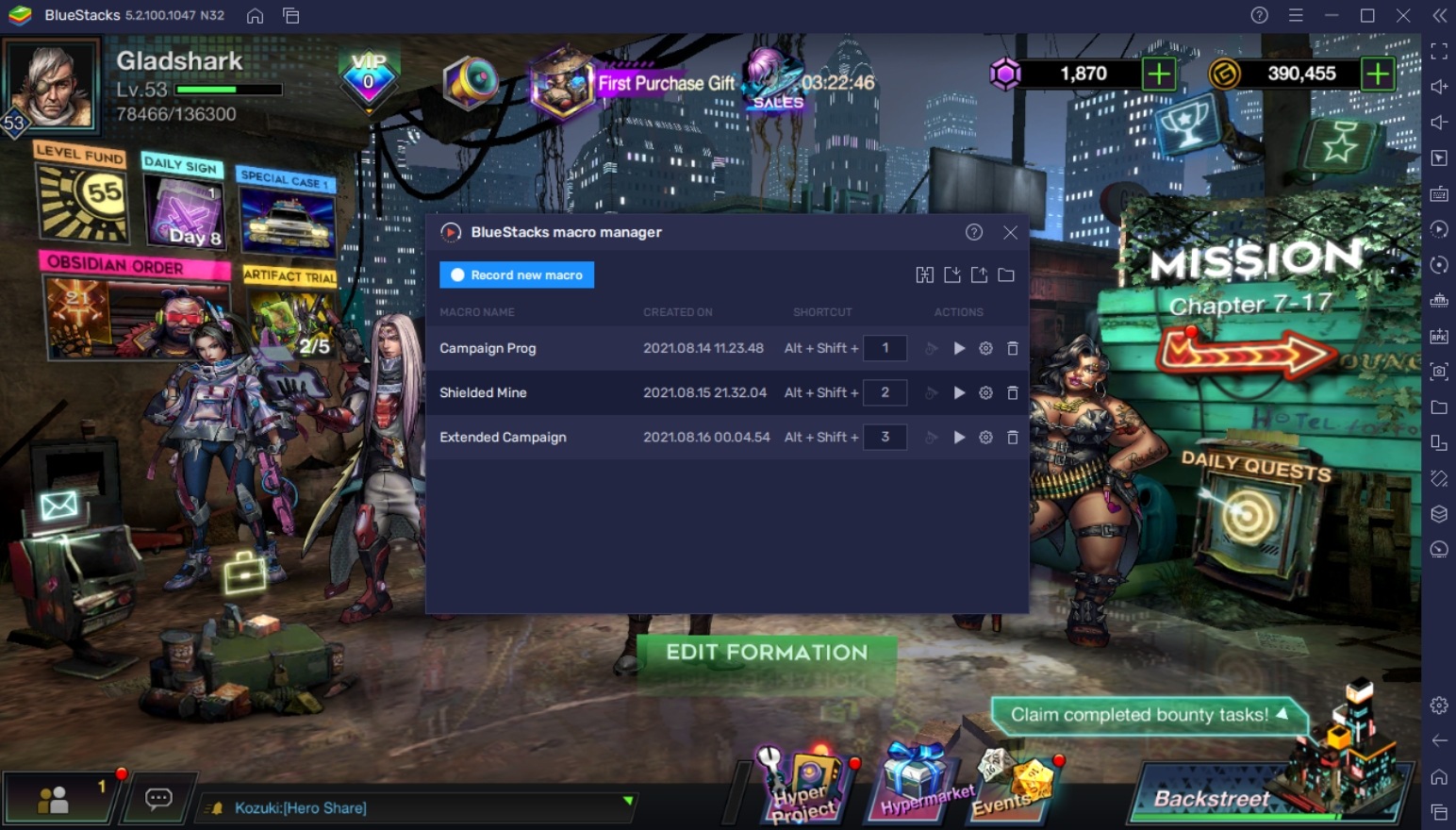 This feature works simply by recording a series of actions that you do, replicating the timing and buttons used at a later time. There's no limit to how long or how many commands you can place in a single macro, so you can essentially create a handy macro for everything in the game so that you don't have to actively play tedious game modes any more. The best part about the Macro Feature is that it's very user-friendly and doesn't take any programming knowledge to understand how it works.
The Eco Mode is the best feature for all idle games. What it essentially does is cut down the power usage of your BlueStacks instances, not only so that you can save some money on bills, but also help your computer run more software while you're playing your favorite games. This is especially useful when you're using the Multi-Instance Function to open multiple games at once while using a Macro to play the game automatically.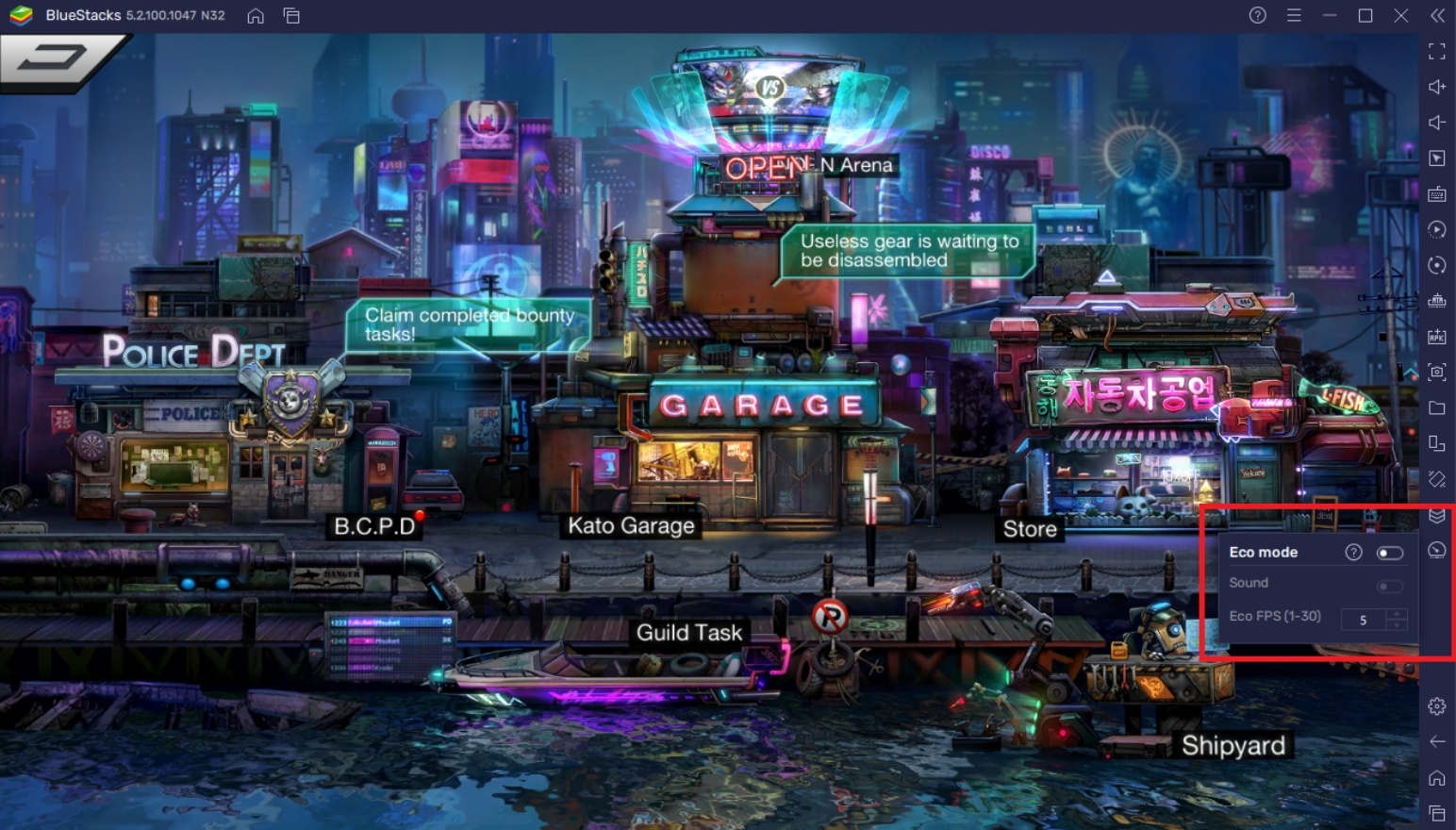 You don't even have to be a tree-hugger to use this function because it's generally good in any situation where you have to leave your instance open for a prolonged period of time. Whether you're working or listening to a lesson from your professor, you can activate it to save some power and prolong the battery life on your laptop (if you're using one). Besides, the planet will thank you for using this every chance you get.
Experience The Action in Battle Night!
Battle Night is a great game to play on the side, but be careful, because you might find yourself addicted to this game without even realizing how much time you've dedicated to grinding the different game modes. Once you've begun your adventure and have summoned the first units that you'll be placing in your team, that's when the fun begins.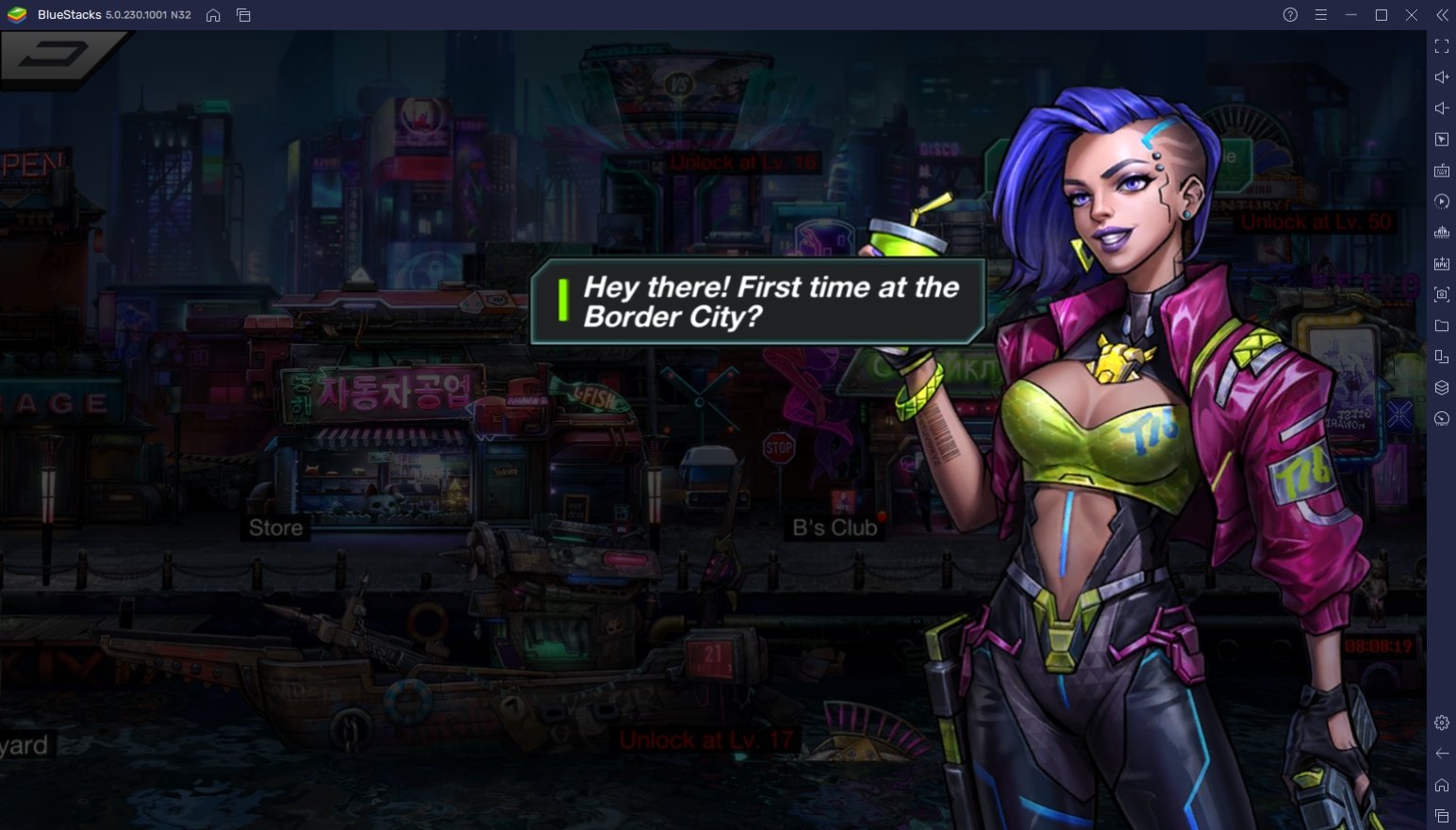 Experience the different fun game modes in Battle Night by progressing through the game and leveling your characters up. Whether you play games actively or passively, you'll be able to enjoy Battle Night and its unique, riveting gameplay. If you want to enjoy it even more, it's time to start playing this game on your PC by downloading it on the BlueStacks platform today!