Game Guides
Brave Conquest: How to Install and Play It On BlueStacks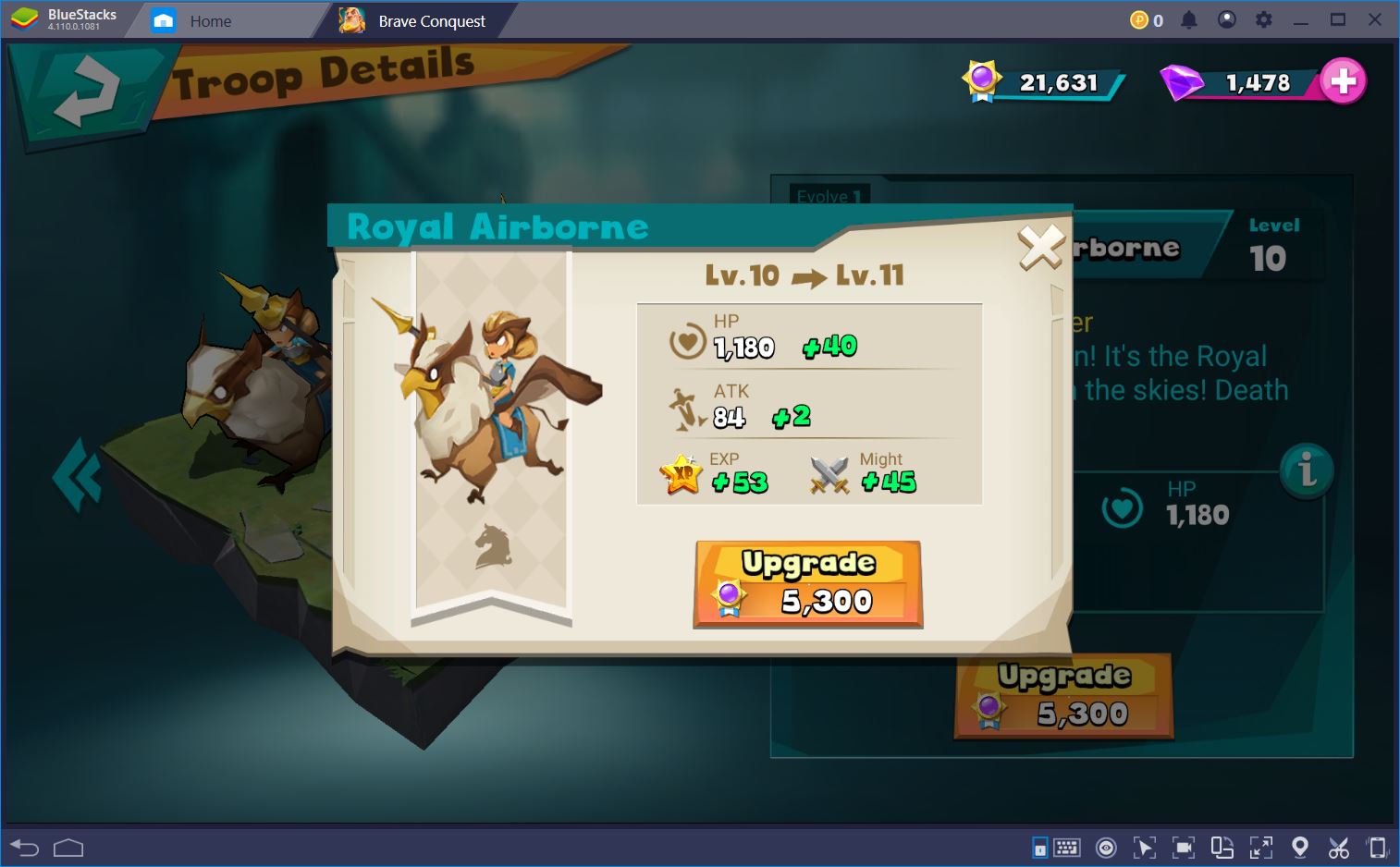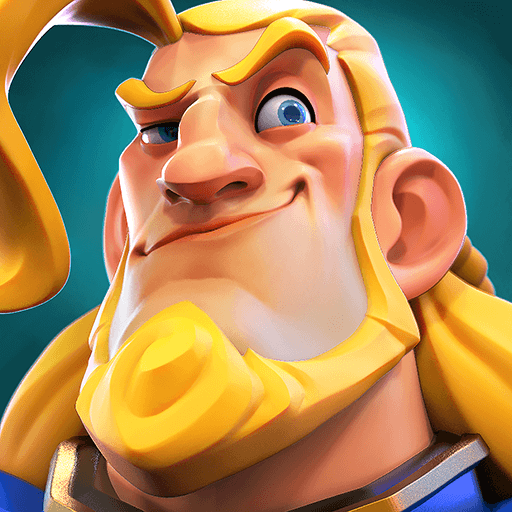 In our review of Brave Conquest, we've already expressed our belief that this will be I Got Games' next big hit after Lords Mobile. Unfortunately, the game is yet to be officially released on the Play Store, so the only thing you can do at present is to pre-register.
Or is it? We'll let you in on a secret: you can actually install Brave Conquest on your PC today. Right now, as a matter of fact. All you have to do is to fire up your BlueStacks emulator and follow the simple 4 steps below.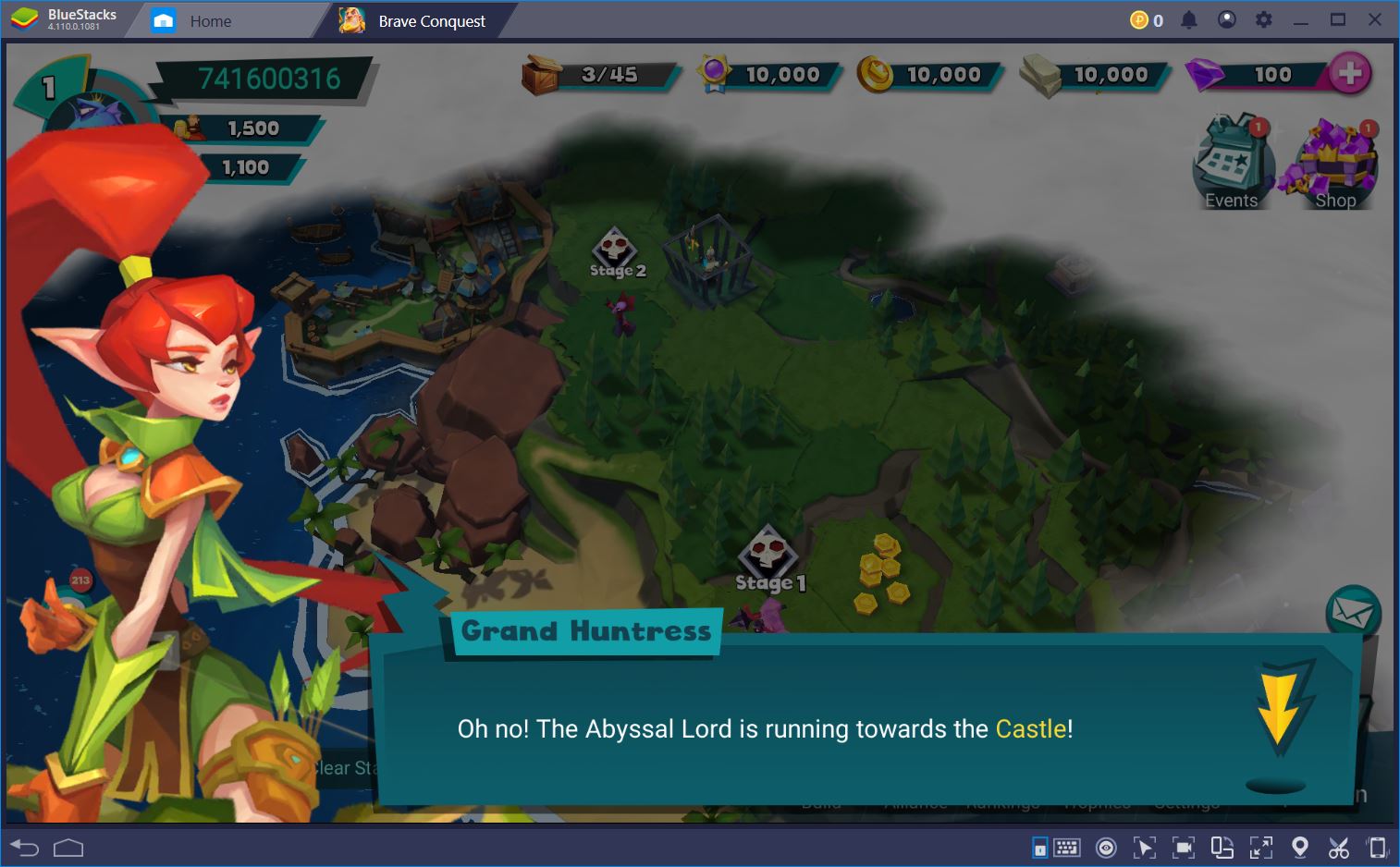 And since we're on the topic of secrets, we'll also let you in on a few tips and tricks about playing the game on BlueStacks that will make your life much easier. We recommend you check them out right after you've finished the installation!
How to Install Brave Conquest before the Official Release
Brave Conquest is shaping up to be a fantastic mobile RTS game – no doubt about it. It's different enough to be exciting and fun, it has features that make it much more accessible for F2P players, and it gives you plenty of opportunities to use your army to cudgel other players. So wouldn't you just love to get a head start on the action before everyone else?
If you have BlueStacks installed on your PC (which, really, you should), these 4 steps are all that stands between you and your brave new kingdom.
Step 1 – Download X-Plore File Manager
Since Brave Conquest is not yet on the Play Store, we'll have to install it manually. This will require us to copy some files around before the installation proper, which is why we need a file manager like X-Plore. You can find it on the Play Store and install it on your BlueStacks within minutes.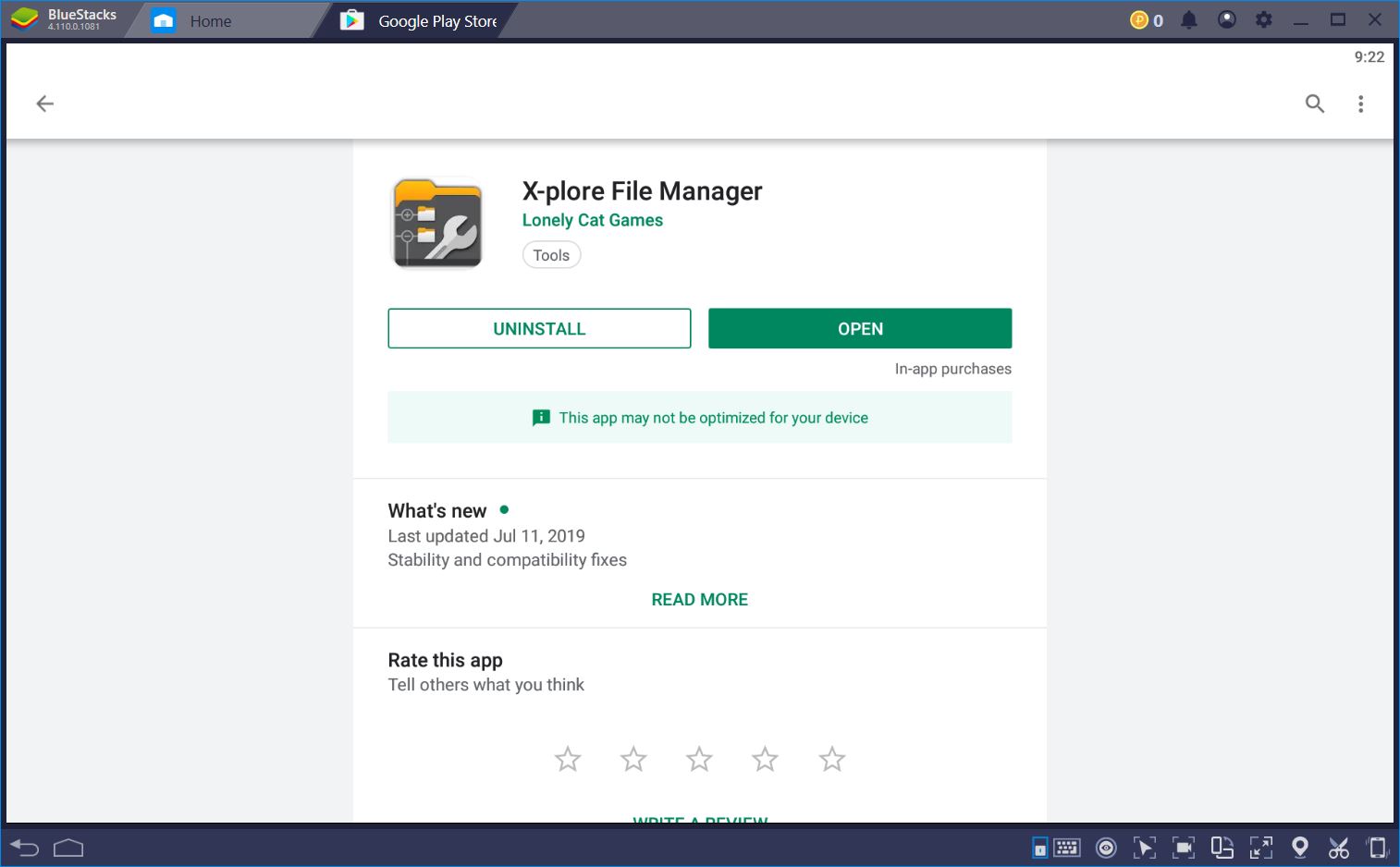 Step #2 – Download and Rename the APK
Once X-Plore is set up, open a browser (any will do) inside BlueStacks and access this link to download the APK for Brave Conquest. It's important that you do this while on BlueStacks, rather than using the browser on your PC because this makes it much easier to find the correct folders during the installation.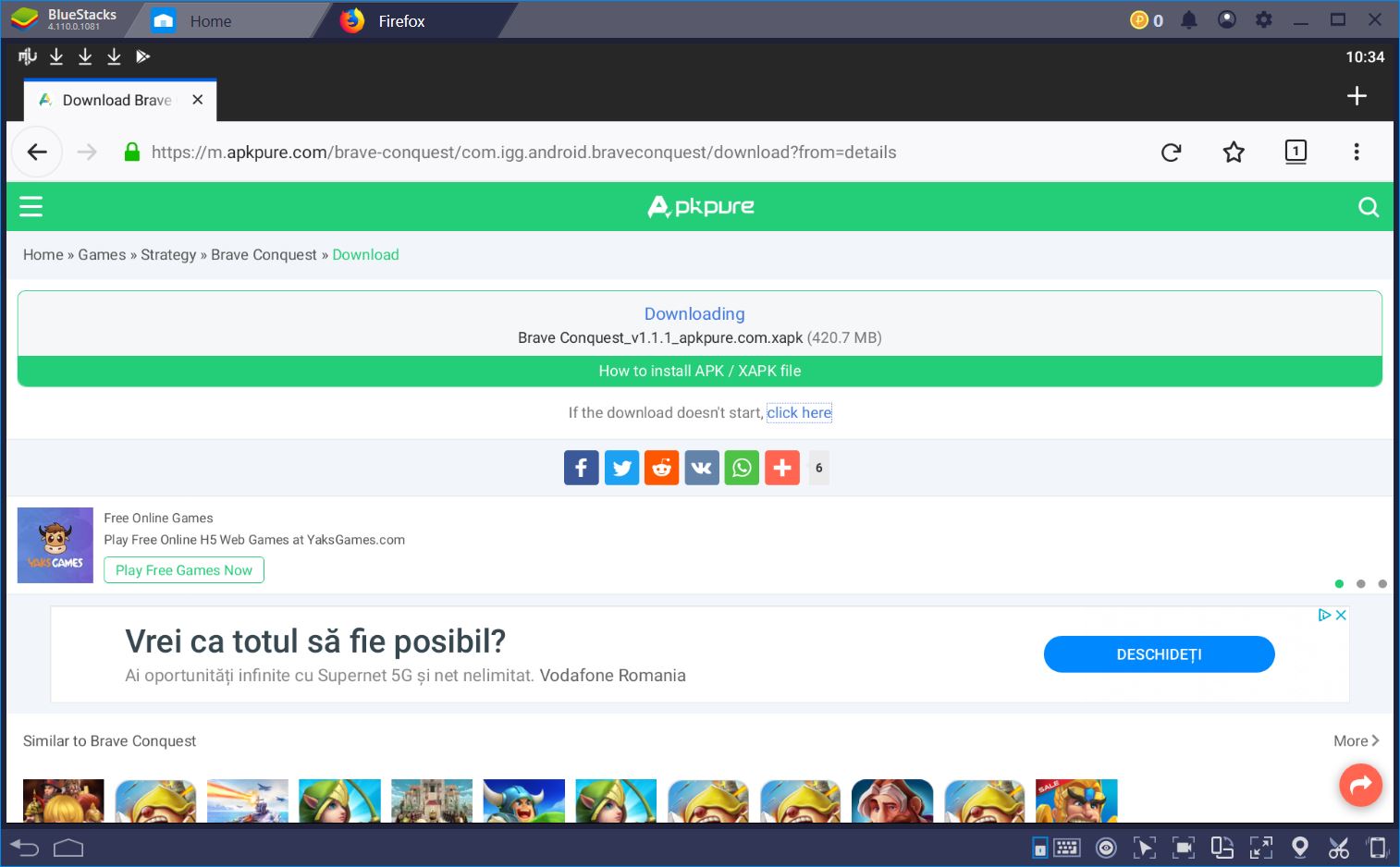 Because the APK comes in a zipped format that most file managers can't read, we'll have to rename it. Using X-Plore, find the folder under Internal Shared Storage > Download. Then, long left-click it and select rename. Simply remove the XAPK extension and replace it with "ZIP".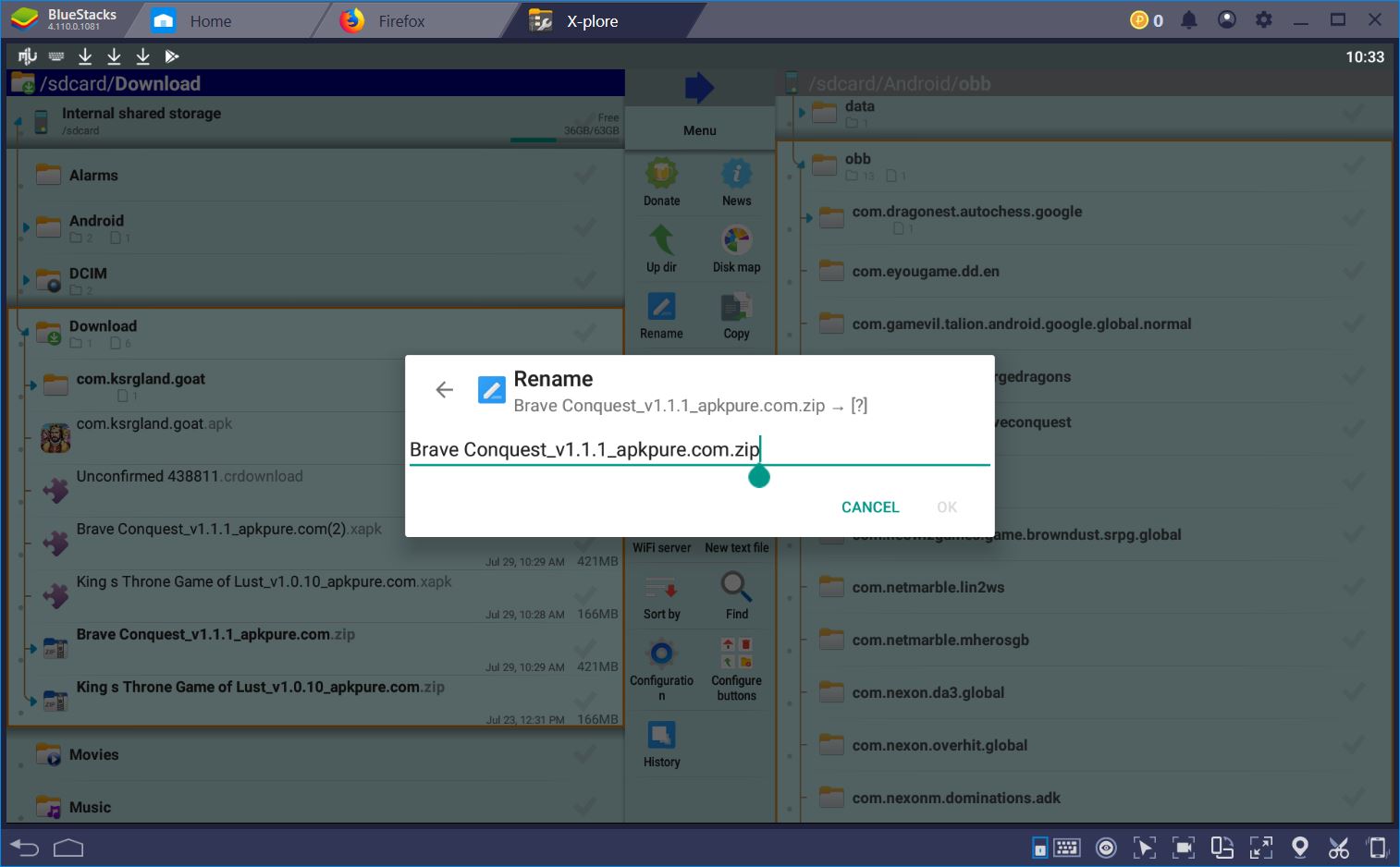 Step #3 – Copy the Contents of the OBB Folder
Once you've renamed the archived folder, you should be able to access it. While inside, find the OBB folder (under Android) and copy it to clipboard. Then, turn to the other side of the file manager and access the following path: Internal Shared Storage > Android > OBB. Copy the folder here.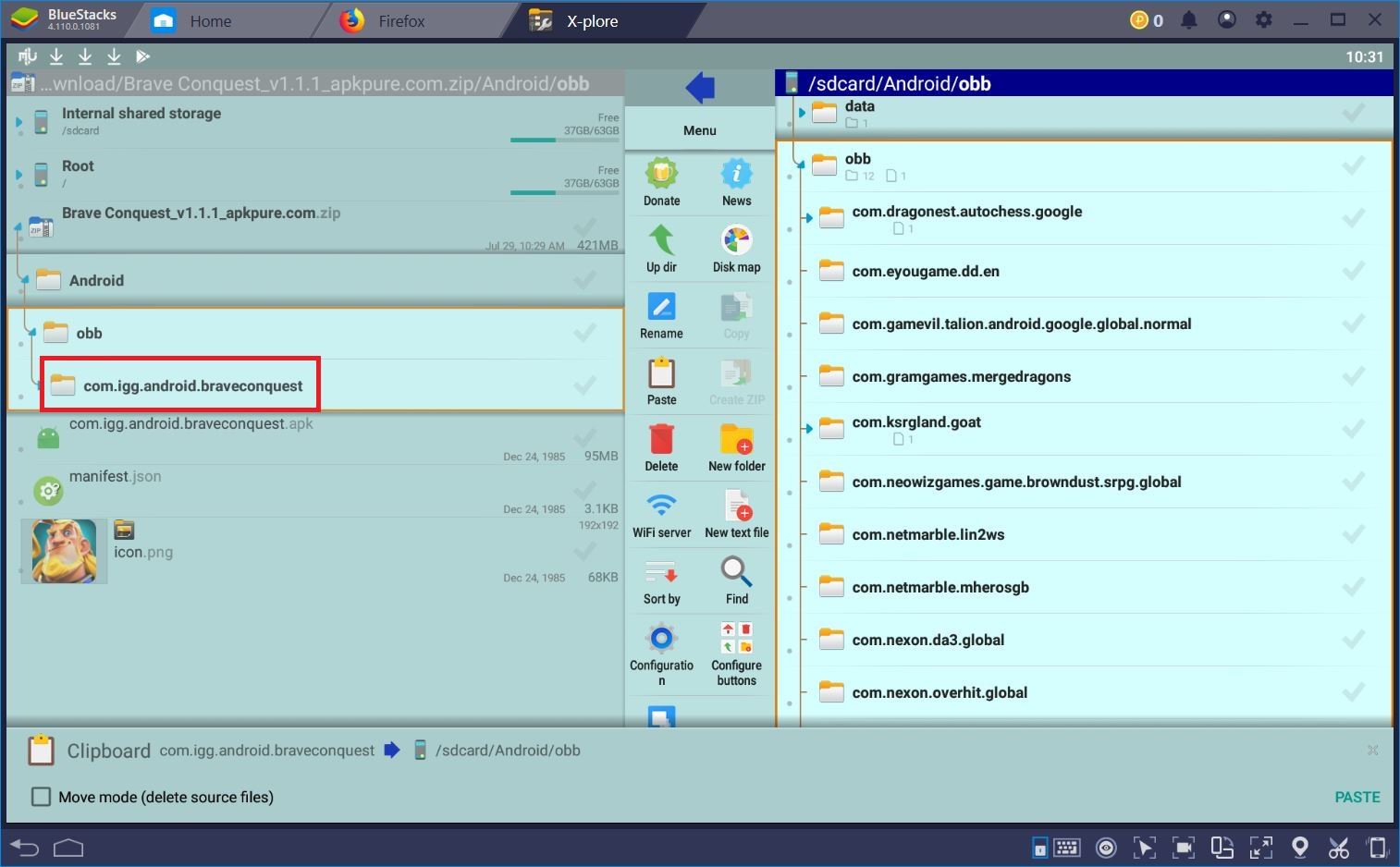 Just one more step to go!
Step #4 – Run the APK
Return to the archived APK for Brave Conquest and find the .apk file inside it (something in the lines of "com.igg.android.braveconquest.apk"). Click to run this file and allow the app to install. Soon enough, you should receive a notification that the setup is complete.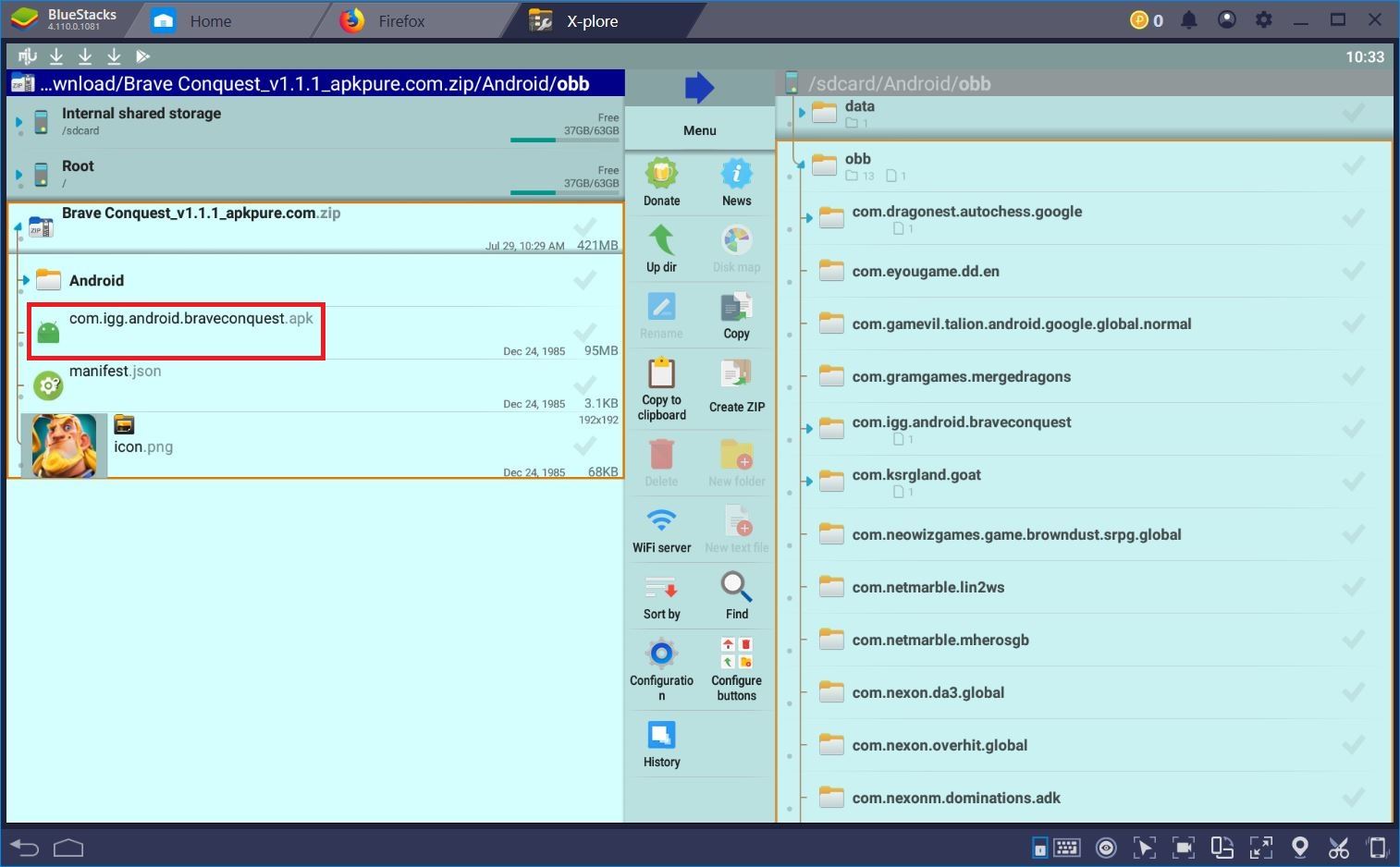 That's it: you can now play IGG's Brave Conquest long before it actually hits the market.
How to Best Control Your Heroes during Combat
One of the most entertaining aspects of Brave Conquest is creating formations and deploying them in combat. That's because, when you fight, there is no Auto feature. Sure enough, your little soldiers will swing their swords and arrows, but no abilities will be used and, as such, you will likely die. In short, you actually have to play to progress in the game!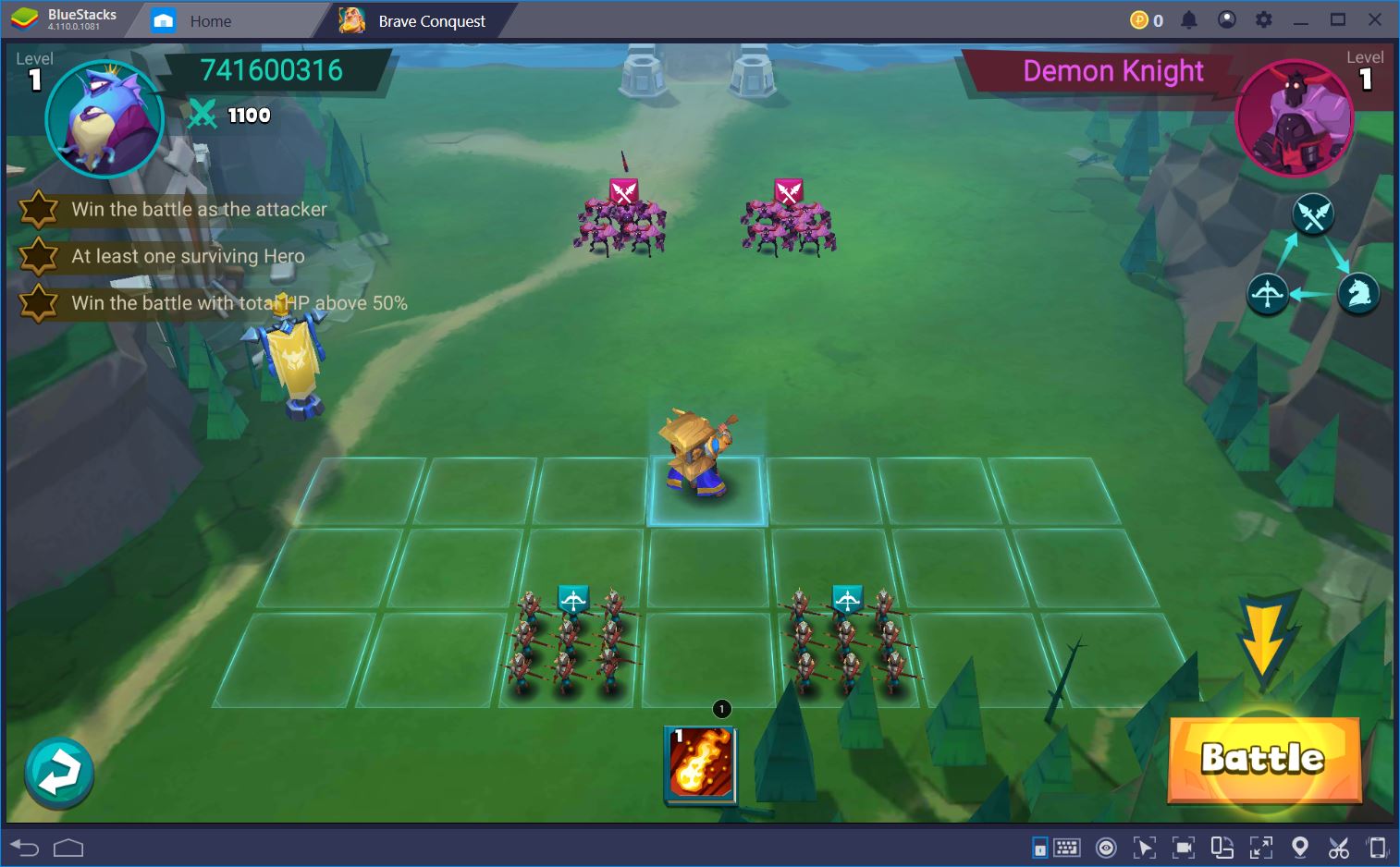 The two most important things in a fight are your arrangement of troops, which we discuss at length in another article, and your control of heroes and spells. Timing the latter properly can make the difference between a 3-star win and a loss, so this is your chance to show everyone your cat reflexes. By everyone, we mean your in-game advisors and people, of course, since any real person is unlikely to care. Oh, how lonely a king can be sometimes.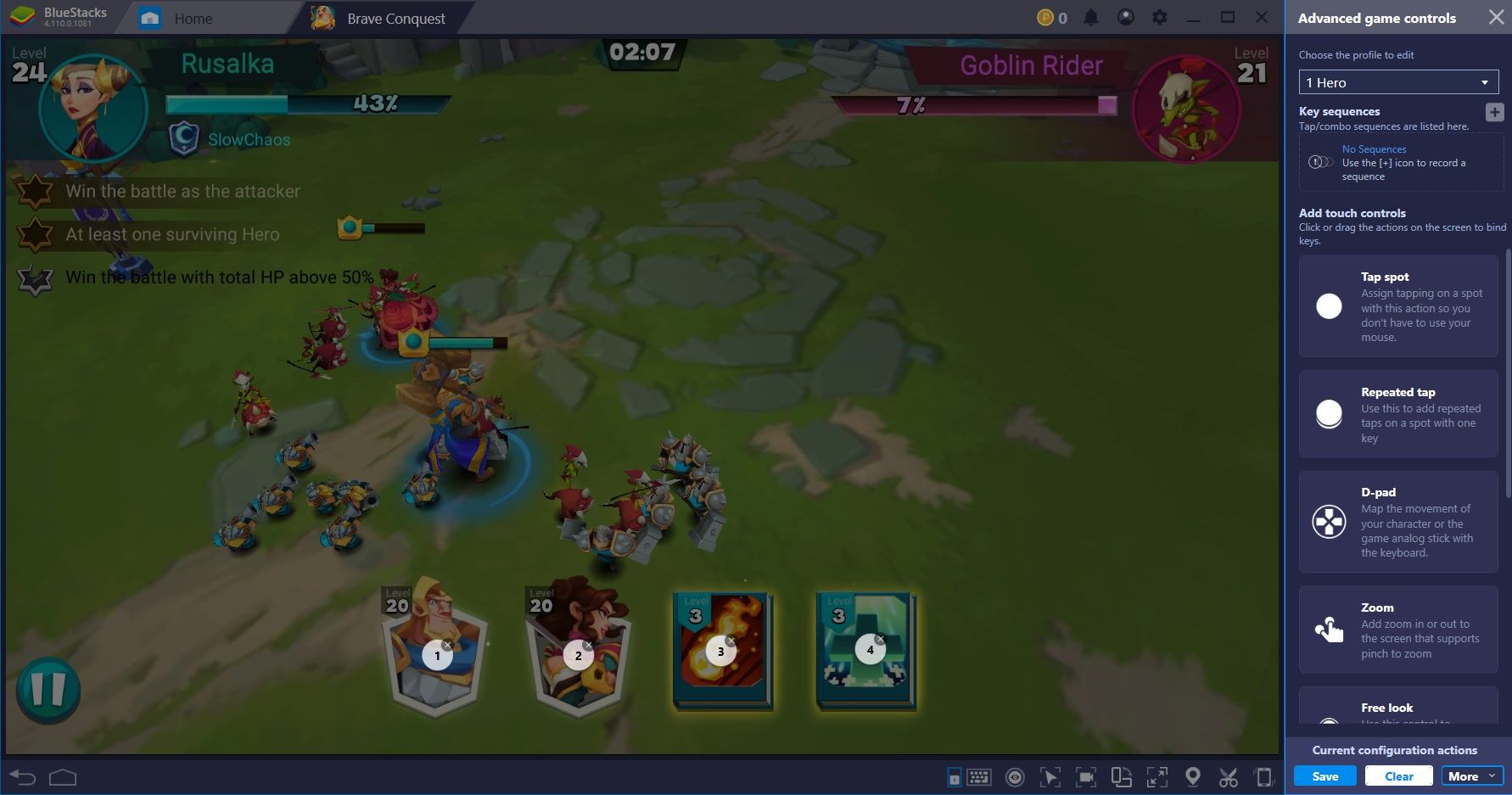 If you're playing Brave Conquest on BlueStacks, you're in luck. The Keymapping Tool, which you can access by pressing the keyboard icon at the bottom of the screen, allows you to assign shortcuts to any clickable button – including your heroes and spells. For instance, we can activate our heroes using "1" and "2" and our spells using "3" and "4". This ensures that we stun that huge boss or pop our heal in the nick of time.
Optimize Your Playtime with the BlueStacks Combo Key
While the Keymapping Tool can help you excel during combat, the Combo Key can make empire management more efficient. How many times a day would you say you will have to upgrade your troops and heroes, for example? Whatever number you have in mind, it's more. Especially once you get better units, you'll have to perform upgrades an outrageous number of times and each new level takes a couple of clicks. But why should it?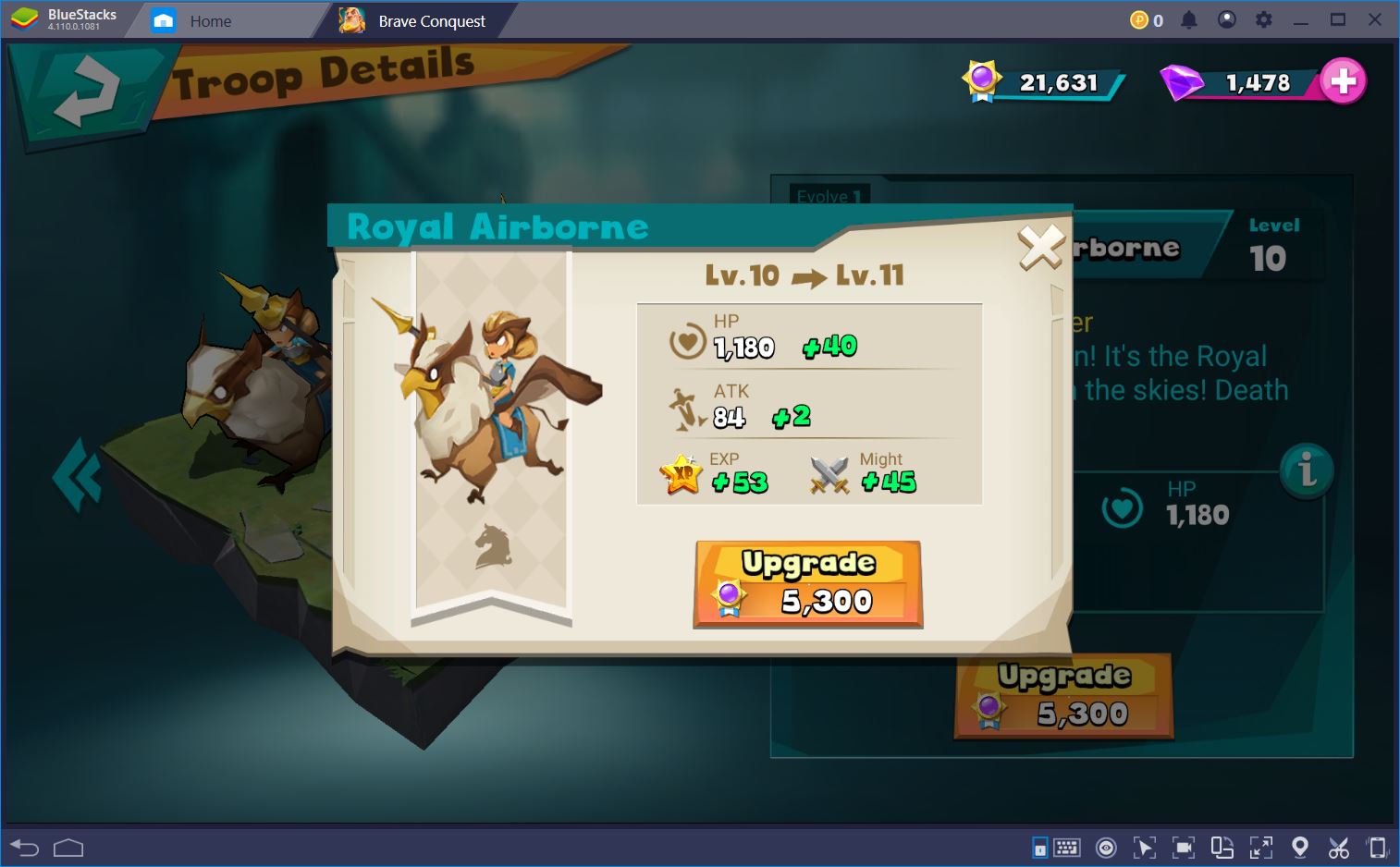 By opening the keyboard settings on BlueStacks, you can start recording for a Combo Key by pressing "+", then "Start" at the top of the menu. Next, enter the Troops Hall and upgrade your Infantry, say, about 5 times. We like this number because, with average soldiers, it fits the number of boosts we are likely to afford when we log in after a few hours.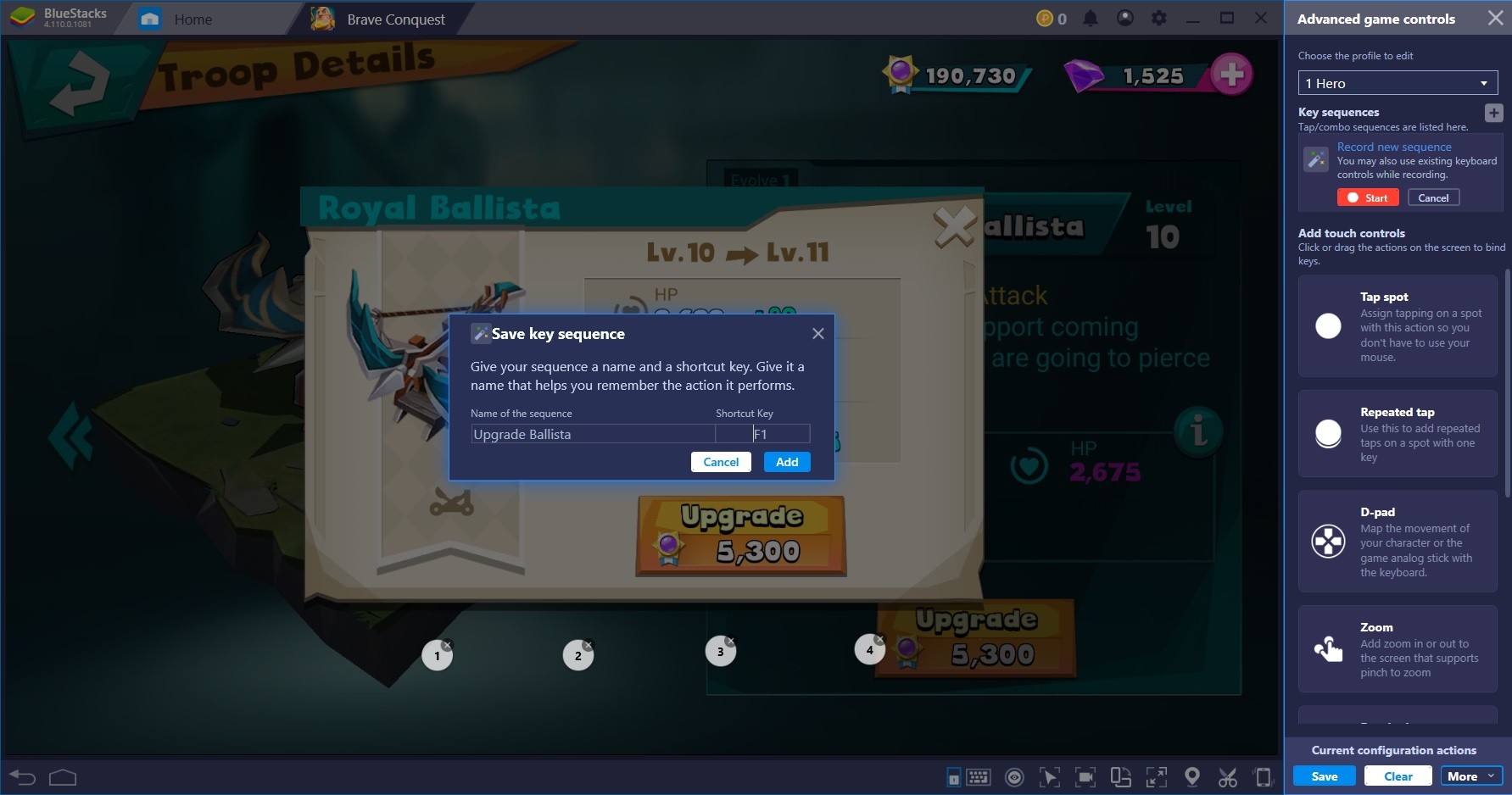 Once the upgrade is complete, you can press "Stop" to end the recording, give it a fitting name, and assign it to a key. From now on, that's all it takes – you just press one key and the Combo Key does the grunt work for you. This is not limited to troop upgrades, either. You can do this with heroes, collecting resources, helping your guild, creating shortcuts to menus that require several clicks to open, and more. With BlueStacks, you have the tools to give your imagination free reign.
Suddenly, the life of a king doesn't seem so taxing, does it? By using BlueStacks, not only can you download and install Brave Conquest sooner than everyone else, you can also optimize your in-game time so that you spend most of it doing something you actually love. Whether this means you'll be arranging your base for maximum peasant comfort or crushing other players' armies is, naturally, up to you. We assume no responsibility for the way you use your power!