Game Guides
How to Play Brave Soul: Frozen Dungeon on PC with BlueStacks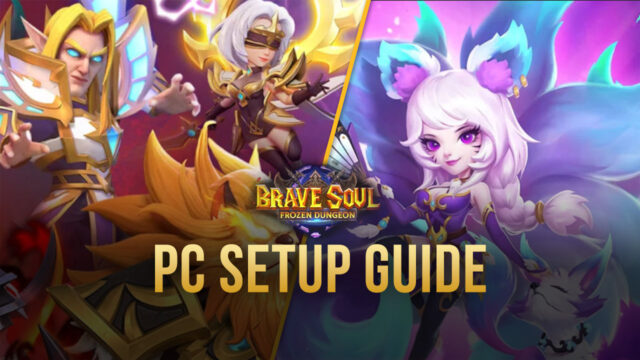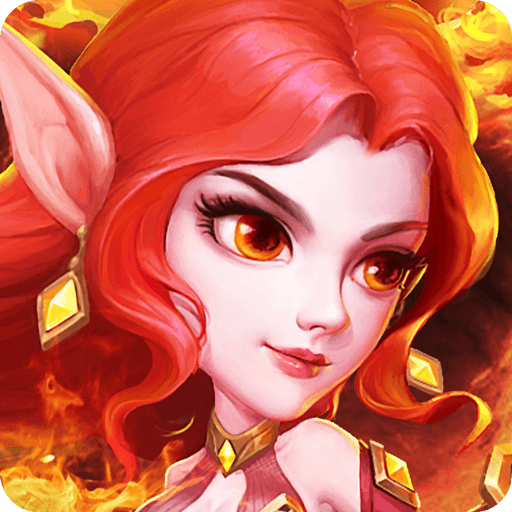 Hundreds of thousands of people are lining up to play Brave Soul: Frozen Dungeon to join in on the fun of competing against each other and collecting a diverse lineup of heroes. The game features the traditional idle RPG gameplay features that the genre is popular for since it allows players to retain the feeling of playing a game even though they're busy doing other things in their life. Gamers love how this game has introduced a fun way to reinvent the genre.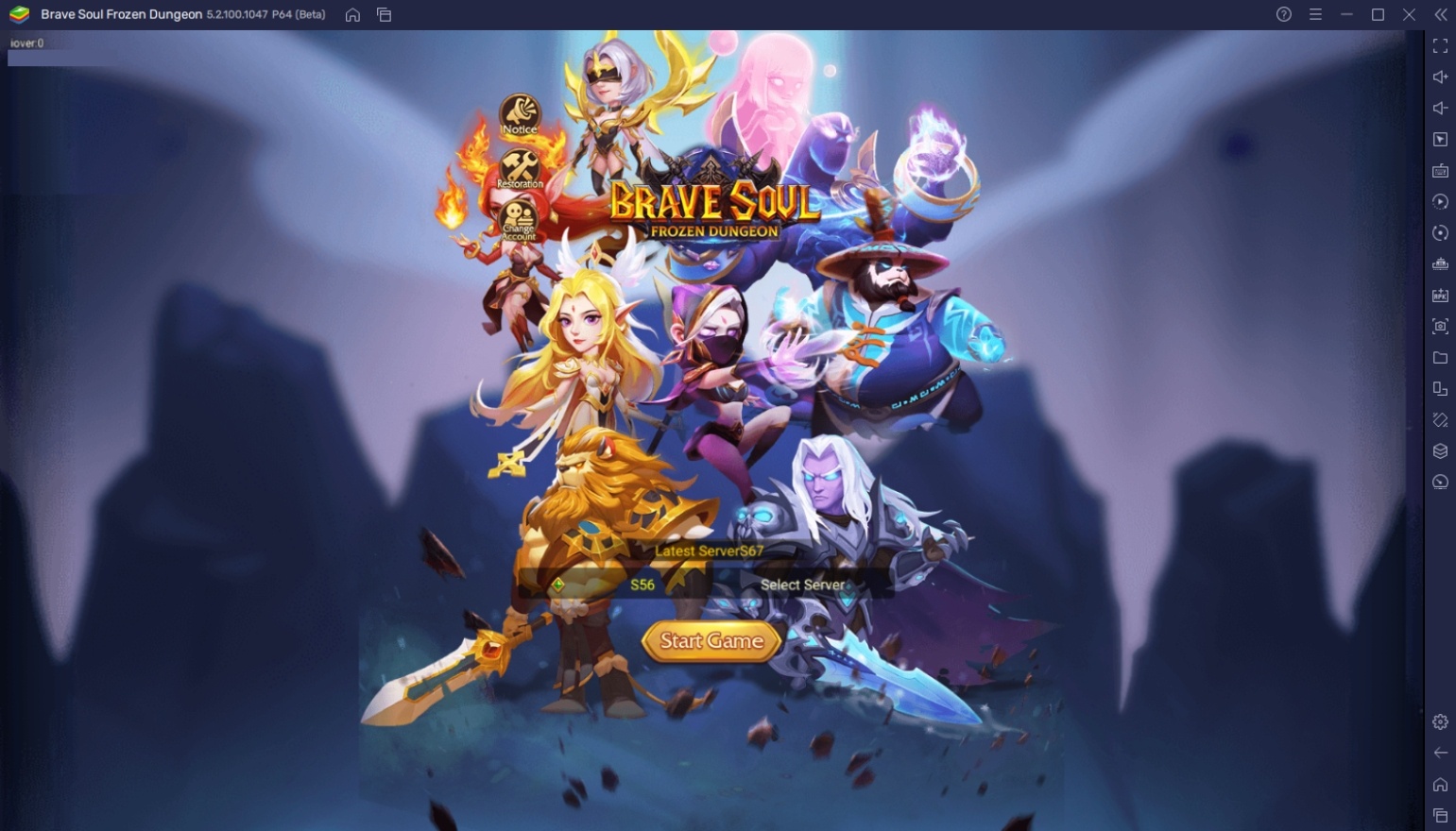 Brave Soul: Frozen Dungeon introduces players to an exciting take on the idle RPG genre by going for a minimalist approach. It still retains the hardcore grind that most games of the genre are known for, but there are a lot less confusing features that other games try to force, making it extremely hard to play the game. Despite having fewer gameplay features, the game makes up for it by using beautiful character designs and an engaging playstyle that gives it its personality.
How To Set Up Brave Soul: Frozen Dungeon on BlueStacks
Every gamer deserves to play their favorite games to their fullest potential. While it might sound weird to say that mobile games aren't always best optimized to be played in the limited capabilities of the smartphone, it's a sad reality that gaming companies are having trouble adjusting to. This is why many players are making the switch to BlueStacks so that they can enjoy using features that can only be enjoyed when they play on their computers. Here's how you can join them: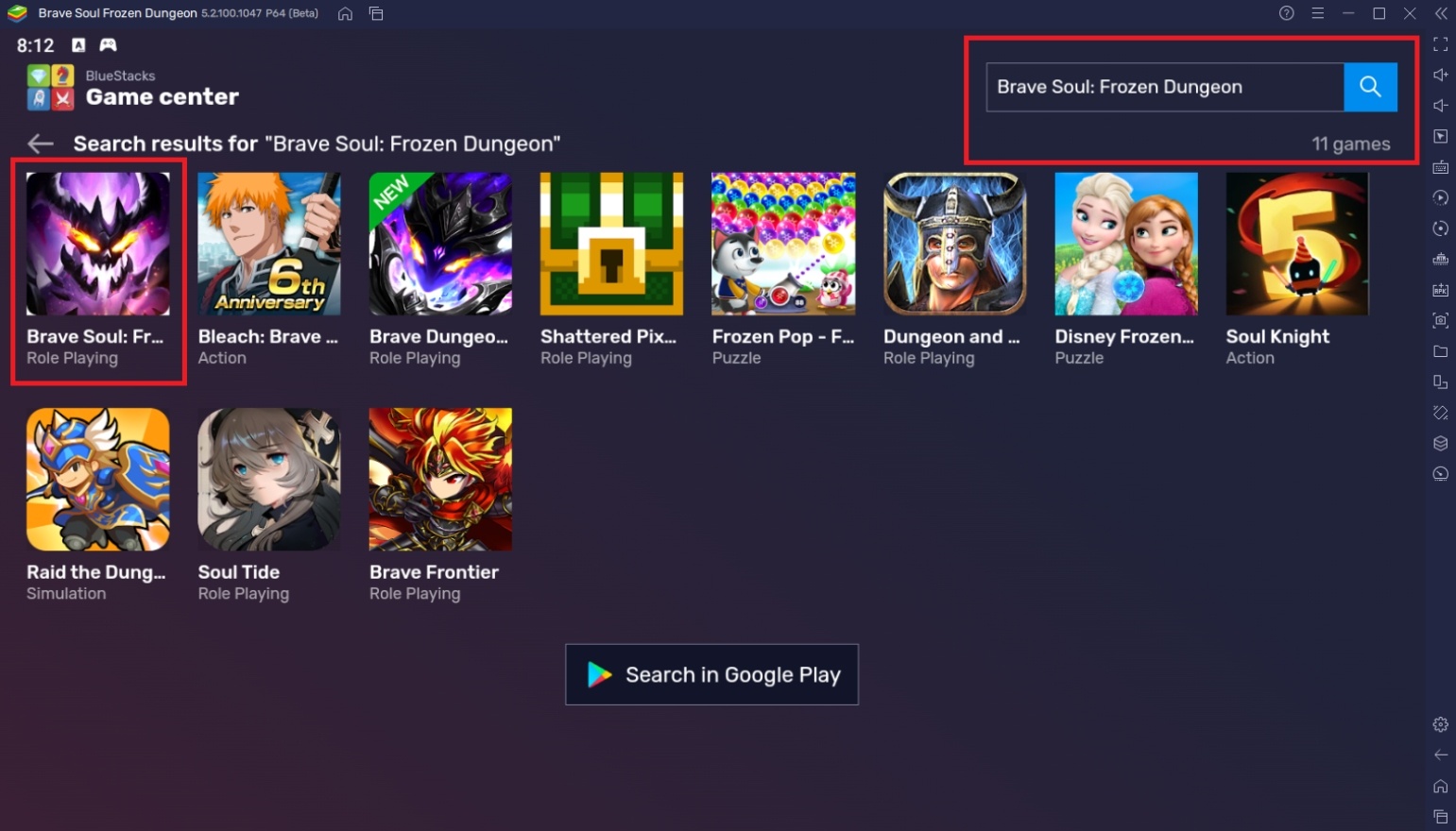 Download and Install BlueStacks

on your PC.

Complete Google Sign-in to access the Play Store, or do it later.

Look for Brave Soul: Frozen Dungeon in the search bar at the top-right corner of the Game Center or the Google Playstore.

Click to install Brave Soul: Frozen Dungeon from the search results.

Complete Google Sign-in (if you skipped step 2) to install Brave Soul: Frozen Dungeon.

Click the Brave Soul: Frozen Dungeon icon on the home screen to start playing.
Useful Features When Playing Brave Soul: Frozen Dungeon
The BlueStacks platform is the best place to play all of your mobile games because it introduces multiple features and functions that smartphones can't even replicate with the best hardware out there. The reason is that PCs simply have a more powerful lineup of graphics and processing hardware since they don't have to worry about compactness. Let's take a look at some of the features that BlueStacks has to offer when players are playing Brave Soul: Frozen Dungeon on their PCs.
The Multi-Instance Function is an excellent feature that players use to multi-task their gaming experience by taking advantage of the PC's ability to run multiple applications at the same time regardless of whether or not they're the same application. Many players have created multiple accounts in one game but have difficulty juggling those apps since they're limited by a single device. This is precisely why BlueStacks developed the Multi-Instance Function and Multi-Instance Manager for players.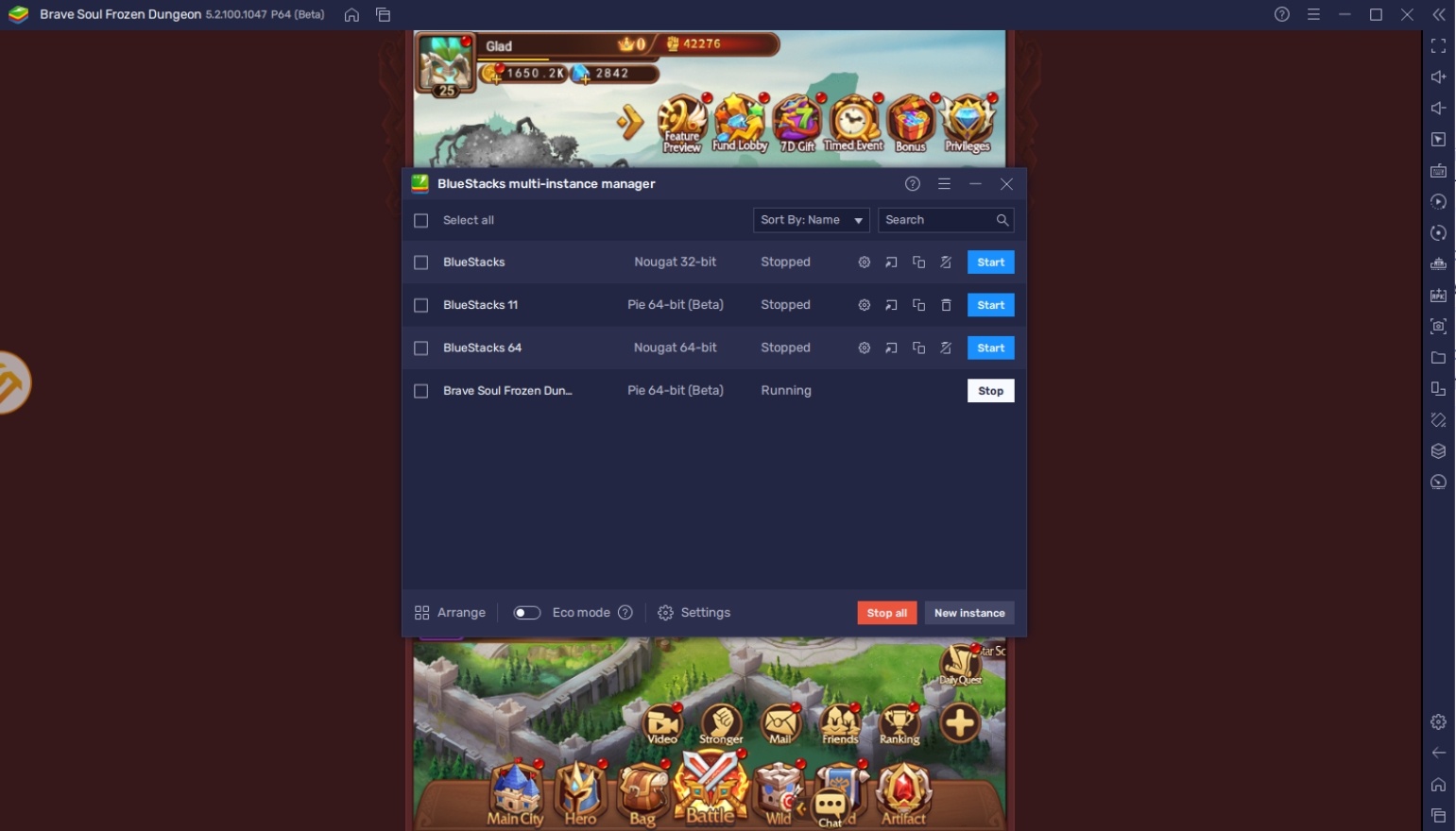 Idle RPGs like Brave Soul: Frozen Dungeon aren't often that interesting to watch actively. That's why players are content simply laying their phones down while it automatically progresses through the combat. However, there are times when players still want to enjoy the short time they have playing games, so they look for more action. In this case, it's a good idea to open an instance of another game or play multiple instances of this game to keep their gaming time more enjoyable.
The Macro Feature gives players a way to create automatic commands that can prove to be helpful when playing games with repeatable tasks or actions. BlueStacks created this feature to allow players to make customized auto-play commands that give them a bit of reprieve when playing games that have taxing actions that they need to grind over and over. Unlike many other applications, BlueStacks' macro creation process is straightforward to learn, and you can make your macro in just a few minutes.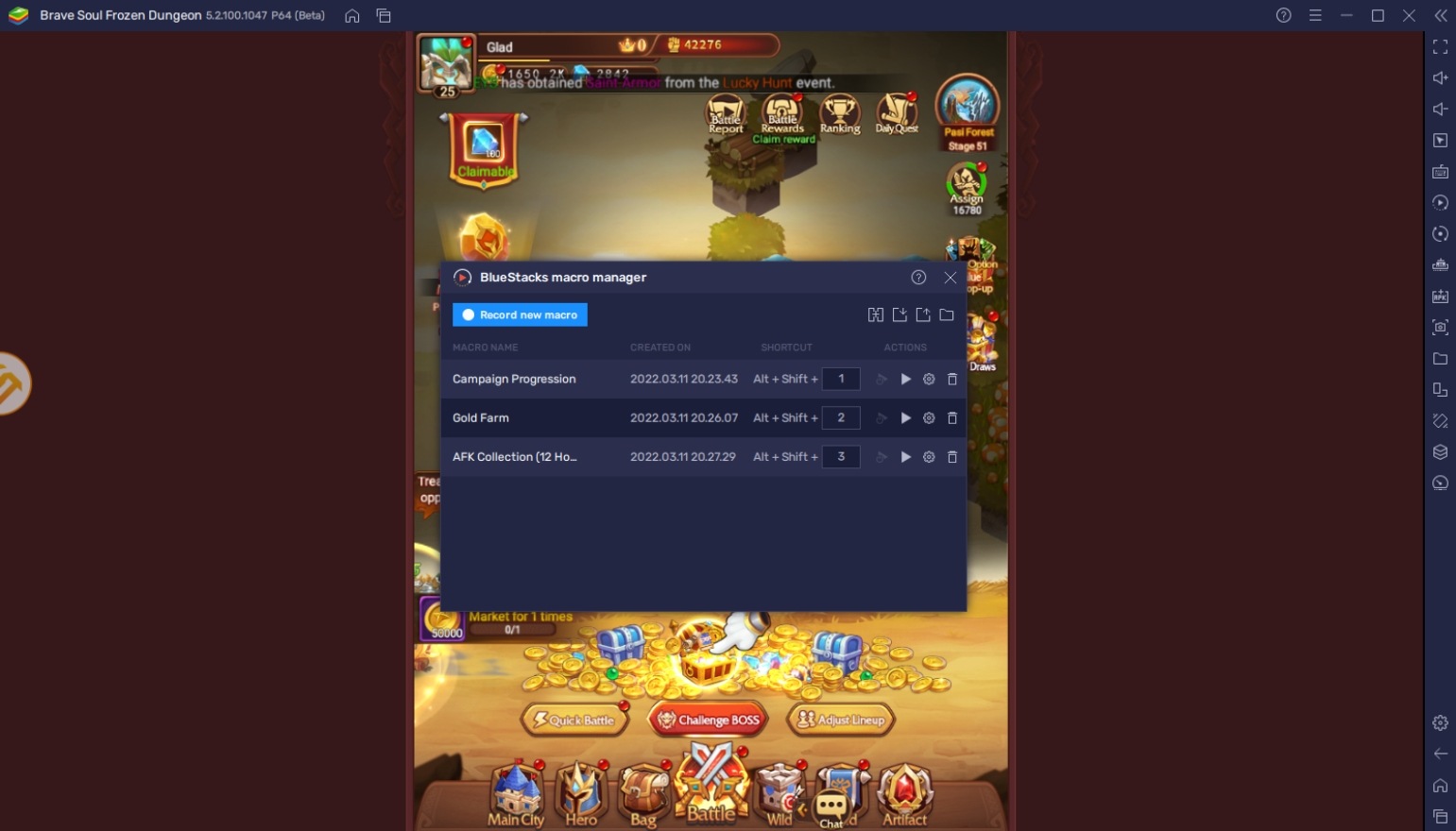 It might sound redundant for an idle RPG to rely on a macro feature since it already includes many auto-play features. However, there are critical parts where the game intentionally doesn't give players access to auto-play so that they can actively interact with the game. If that's not to your liking, you can simply create a macro that will allow you to automatically skip those tedious tasks and play the game entirely free of hands-on commands, which is perfect for players who want to be competitive but are too busy with life.
The BlueStacks Eco Mode is a pretty straightforward feature where the player has access to a way to reduce the processing needs of an application they have open. Even the most power-hungry games can be left open idly while the eco mode is active to save their devices from consuming too much energy and processing power while doing other things on their computer.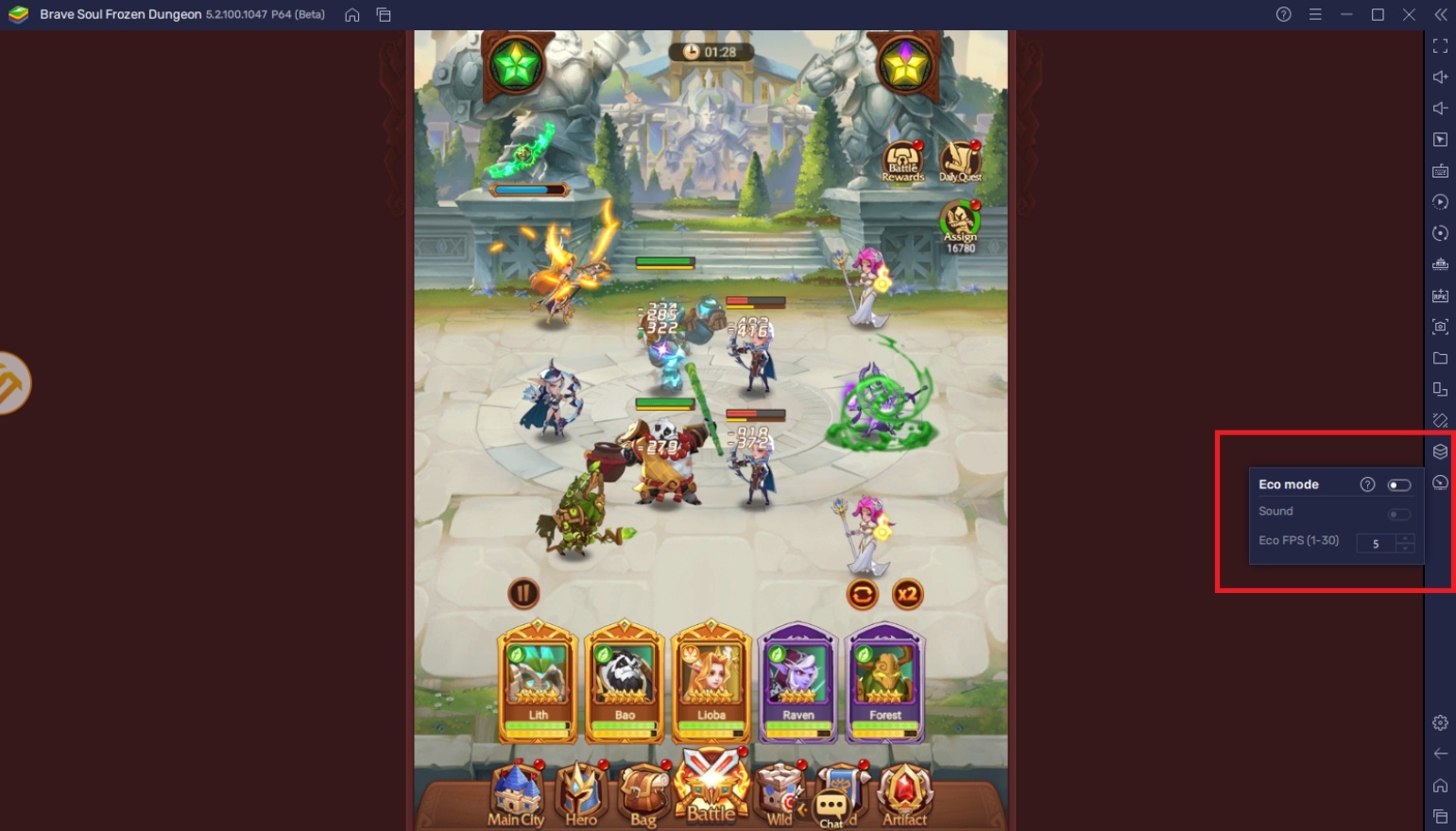 Idle games are the perfect genre to benefit from the Eco Mode because players don't have to do anything. Since the Eco Mode function prevents players from actively playing games, it isn't best for action games. However, games like Brave Soul: Frozen Dungeon will continue running in the background even if they turn on the Eco Mode.
Collect All the Heroes in Brave Soul: Frozen Dungeon!
Brave Soul: Frozen Dungeon has a ton of characters that have unique personalities and backstories that players can appreciate. Even though many of them look suspiciously familiar, it doesn't take away the fact that the game has created a way for these characters to fit into the world they've made for themselves.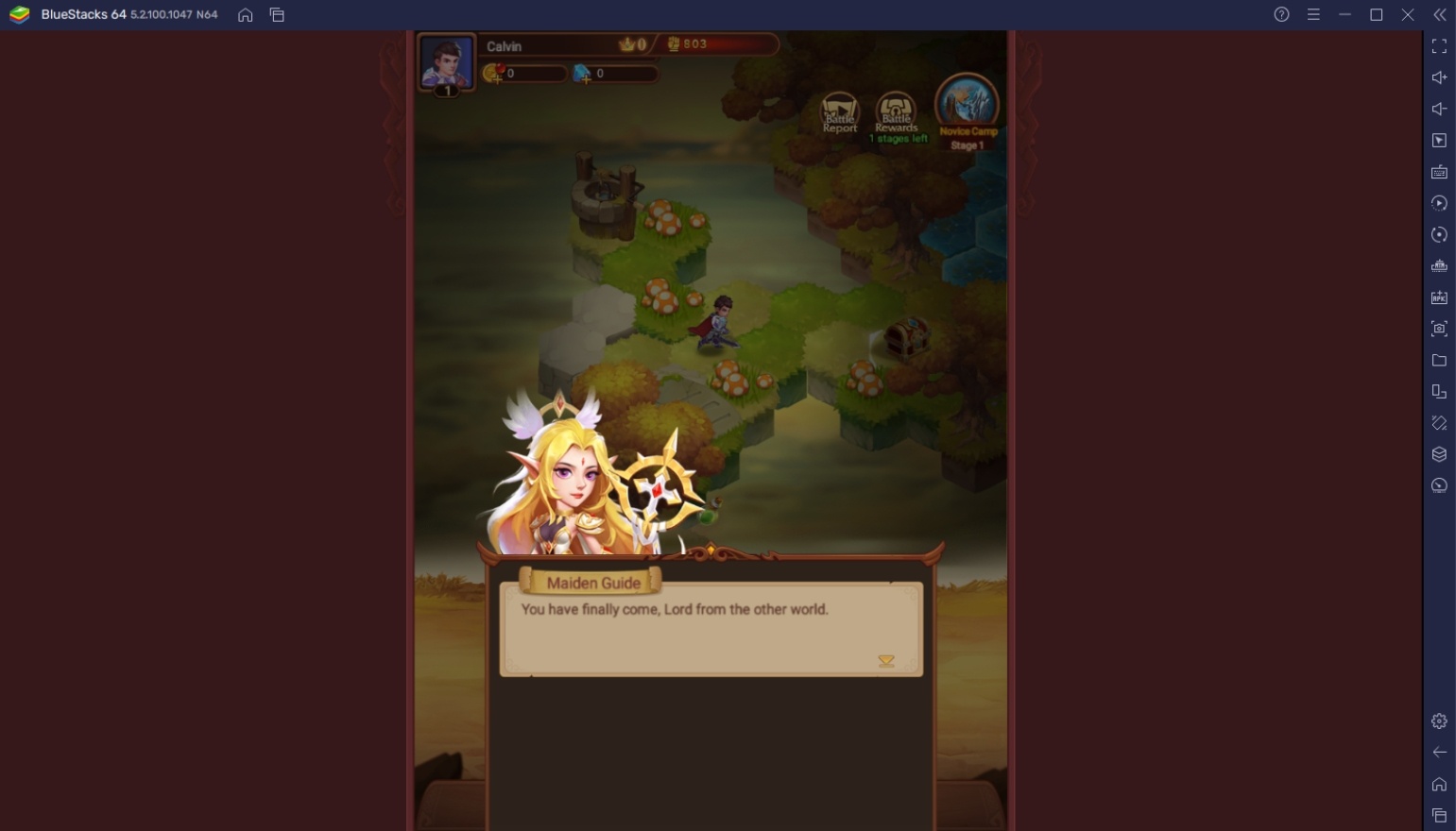 Collecting all of the heroes in this game won't be a challenging task, but don't be under the impression that only players willing to shell out a ridiculous amount of money can achieve this goal. Patience and dedication are also resources that players can take advantage of when they're trying to play to win.