Game Guides
Call of Antia on PC – How to Use BlueStacks to Streamline Rerolling in This Gacha RPG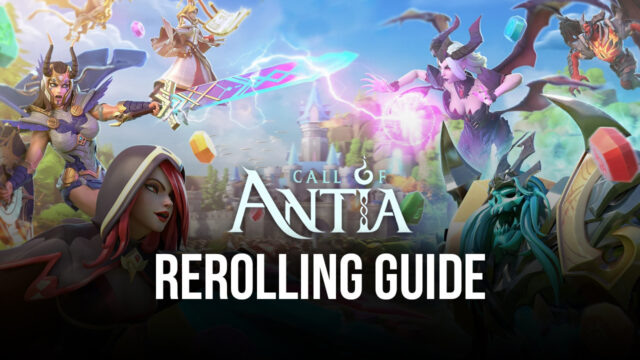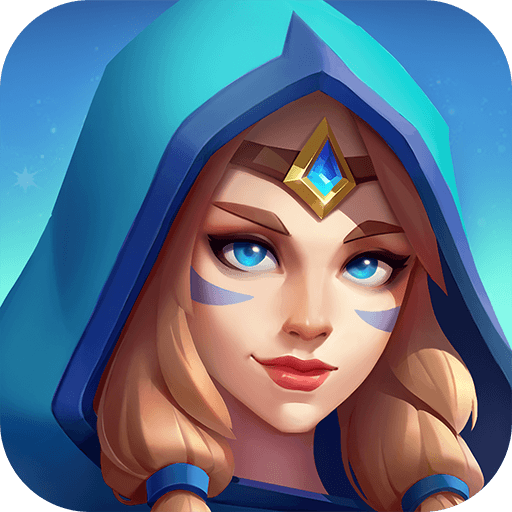 Call of Antia is one of those few games that takes some of the most popular aspects of multiple genres and tries to marry them to create a hybrid with a unique style and gameplay mechanics. In this case, CoA combines match-3 gameplay with RPG and gacha elements and wraps them up nicely with a great narrative and storylines that will engross you in their events. The result is a wholly unique title that has a little something to offer everyone, while also remaining a casual gameplay experience that anyone can enjoy without having to commit too much to learn complex combat systems and mechanics.
We've explored this game's combat and mechanics in our Call of Antia beginner's guide, and we highly recommend checking it out if you're just beginning so that you can start on the right track. This time around, however, we're going to explore the game's summoning system. Specifically, we're going to explain how to reroll in Call of Antia, as well as how to use our BlueStacks tools to significantly expedite this process, and hopefully, let you unlock the best characters in the game from the very beginning.
Let's get started!
Rerolling in Call of Antia
For those who are new to gacha games, the term rerolling refers to a process through which gamers can repeatedly perform summonings via the gacha system right at the start of the game, which in turn would allow them to summon a few powerful characters from the beginning, giving them a good head start on the story missions.
The exact method varies per game, but it's almost always a variation of starting a new game, progressing until you get to the first free summonings, and then restarting if you don't get what you want. In this sense, the exact length will depend on the game, with some of them taking a few minutes per cycle, while others can take an hour or more. Furthermore, since you never know what you'll get from the gacha, you might be rerolling for days or weeks until you unlock your desired characters.
For Call of Antia, the process takes about 15 minutes, or less if you're quick, to get to the part where you get a free 10x summoning. Furthermore, restarting is as easy as switching your server from the settings menu. In this sense, the potential for rerolling in this game is high, and we recommend doing so if you want to have a good start.
For your convenience, we've broken down the entire reroll process for Call of Antia into a few simple steps:
Start a new game logging in with your Google account.
Proceed through the main campaign until you beat stage 2-3, which is when you unlock the summoning feature.
Use your free 10x summoning and check your results to see if you get what you wanted. If you don't receive the characters you were aiming for, you must restart and do the process again.
To restart, simply go to the settings menu, which is accessed by clicking on your avatar on the home screen, then click on the "Manage" button beside "My Servers". You can then start over simply by choosing a new server.
Repeat steps 2-5 until you get what the characters that you want from the initial 10x summoning.
You can repeat this process virtually endless times since there are over 100 different servers to choose from. However, in the very unlikely chance that you burn through all the servers, all you have to do is simply log out and begin with another Google account, after which you'll have another 100+ reroll attempts.
Speeding Up Rerolling With BlueStacks
Even though anyone can easily reroll in Call of Antia, this process still requires tons of patience, since you never know what you're going to get. In this sense, it can take you as little as a single try, or up to virtually endless cycles until you get the characters that you're aiming for. In this sense, the only way to speed up the process is to increase the number of summonings you can perform within a given period. And if this is the case, then you could benefit immensely from playing Call of Antia on PC with BlueStacks.
Our Android app player can give you the best experience with any mobile game by letting you play them on your PC, on a large monitor, and with the best performance and graphics. Moreover, our emulator also gives you access to a variety of tools through which you can enhance your gameplay even further. Case in point, the Instance Manager is a feature that will help you tremendously in this game, by allowing you to reroll with multiple accounts at the same time.
First and foremost, and if you haven't done so already, we recommend checking out our PC setup guide for Call of Antia to learn how to install this game on your computer. If you're already playing on PC, however, you can press Ctrl + Shift + 8 while on BlueStacks to open the Instance Manager, and then click on "New instance" to create as many instances as you want. Afterward, by linking a unique Google account to each instance, you can install Call of Antia to each, and access the game on several accounts at the same time.
Once you set up your instances, it's just a matter of following the reroll steps listed above on all your accounts. In this manner, instead of a single 10x summoning per run, you can do multiple, which in turn will give you better odds of getting good characters per cycle. And once you finish rerolling, simply continue playing on the lucky account and just drop the others if you want.