Game Guides
How to Play City of Crime: Gang Wars on PC with BlueStacks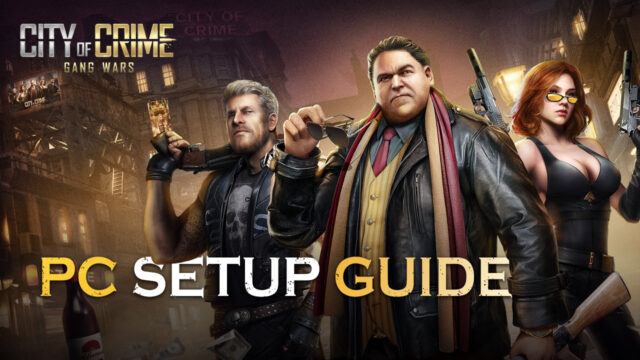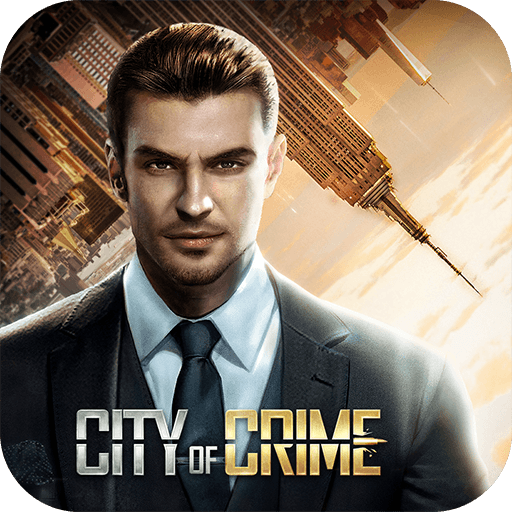 Looking to play City of Crime: Gang Wars along with thousands of other active daily users that are trying out this new game? Look no further! BlueStacks has everything you need to give you the experience that you deserve if you're trying to install all your favorite Android games on your computer by providing a platform where gamers can enjoy mobile games without the need to pick up their phones. Once you start playing Android games on BlueStacks, it's hard to think about going back on your phone again.
City of Crime: Gang Wars is a real-time strategy management game where players are tasked with becoming a crime boss who controls an entire city. In this city, the players will need to manage their resources and gather their goons to take down the competition and expand their turf until no one can challenge their control over the country. Do you have what it takes to lead your own crime gang against AIs and thousands of other players?
How To Set Up City of Crime: Gang Wars on BlueStacks
Playing City of Crime: Gang Wars on your PC has its benefits and not only for this specific genre but for all your favorite mobile games too. Players who have tried different Android emulators can attest that BlueStacks offers the best experience since it has a complete collection of useful functions that can really elevate your gameplay. Install this game on BlueStacks by following these simple steps.
To install City of Crime: Gang Wars on your computer, please follow these easy steps:
On the BlueStacks website, search "City of Crime: Gang Wars" and click on the relevant result.

Click on the "Play City of Crime: Gang Wars on PC" link on the top left.

Download and Install the

BlueStacks

App player on your PC.

Click on the "City of Crime: Gang Wars" icon at the bottom in the app player.

Complete the Google Sign-in to Install the game.

Click the City of Crime: Gang Wars icon on the home screen to start playing.
Useful Features When Playing City of Crime: Gang Wars
BlueStacks isn't just your regular old Android emulator. The platform has been developed to give its users the best possible experience that they'll get from playing all their favorite mobile games on their computers. Let's take a look at a few features that players can enjoy if they start playing City of Crime: Gang Wars on BlueStacks today!
The Multi-Instance Function provides users with the ability to open two or more BlueStacks windows simultaneously and be able to manage all of them using one application. The general use of this function is for players to be able to play multiple games at the same time without the need to keep opening and closing their game repeatedly. Players can also maximize their play experience by creating multiple accounts in one game and playing all of them at the same time.
City of Crime is not your most action-packed game despite its cool theme. The gameplay can be a bit boring at times when you are forced to wait for a couple of minutes just to complete a single task. Rather than using all your time staring at the countdown timer, you might want to open an additional BlueStacks instance and catch up on another game that you're playing on your phone. This saves a lot of time and makes it easier for users to multitask without having to shuffle through multiple apps.
The BlueStacks Macro Feature enables players to create their own auto-play functions using custom inputs that they create by recording a series of actions they do in the game. It's very easy to understand to help even new users be able to create their own macro that they might need for games that require a lot of boring repeatable tasks. The Macro Feature helps players get through grind-heavy games that become tedious the more time they spend playing them.
City of Crime is the perfect game to have your own macro since it allows you to create commands that will help you manage your territory more efficiently. The worst part about playing real-time strategy games is having to wait a specific amount of time and being able to complete tasks with minimum downtime, which is unrealistic for most people who have other things to do in their lives as well. This solves that problem by being able to create macros that do that for you.
The BlueStacks Eco Mode is a simple tool that lets players have the option of reducing the amount of processing strain on their computers. It's the same as the power-saving mode on a mobile phone with the user playing on reduced performance without affecting the game too much on a BlueStacks instance. This is very useful with applications that you can leave in the background of your computer while you work on something else.
City of Crime: Gang Wars has a lot of waiting time in-between play sessions that can be left alone. Players can use the eco mode while they wait for construction or training so that the performance of their other applications won't get hindered by having a slower PC due to all the open windows that consume a lot of your computer's processing capabilities. Even the most powerful PCs can only do so much.
Secure Your Turf in the City of Crime!
The City of Crime isn't the place for people who can't make those tough decisions during desperate times. The game is designed to test the player's ability to lead their own crime gang through the hardships of war against other players and the difficulty of managing your economy and resources.
Play this game on your BlueStacks platform to take advantage of all the features that are made available to you to maximize your experience. Even a crime boss needs a reliable platform where he can manage all the dirty work. Make sure that you follow BlueStacks for more guides that will help you succeed in the game!