Game Guides
How to Play Cooking City: Restaurant Games on PC with BlueStacks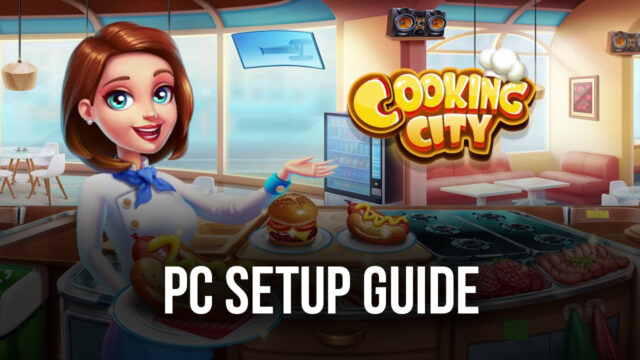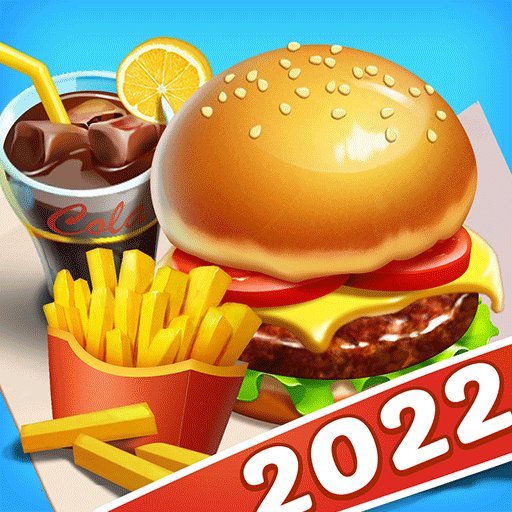 Learn to play Cooking City: Restaurant Games today alongside thousands of other players to experience the feeling of serving food in a high-pressure situation. Cooking simulators are challenging yet fun and can also make you a little bit hungry simultaneously! The game stays true to the genre by giving players exactly what they signed up for, with the difficulty being very beginner friendly but becoming more challenging at a reasonable pace. Play the game today and experience all of it yourself!
Playing cooking simulators appeals mostly to people who love the idea of cooking but don't have the ability or utensils to do so in real life. While the game doesn't involve any actual cooking mechanics, it's still enjoyable to assemble all the ingredients while a ton of hungry people start piling up to wait for their individual orders. It's easy to get absorbed into playing the game for hours since the levels are so fun and rewarding to complete that you simply just want to play more.
How To Set Up Cooking City: Restaurant Games on BlueStacks
Cooking City: Restaurant Games can be a great game to play on your smartphone whenever you have free time, but such a small device can make your gameplay experience much worse, especially if you're playing a game like this. Luckily, you can play all of your favorite mobile games on your PC by installing it on BlueStacks, where you can enjoy a ton of different features included in the package. Here's a little guide on how players can play Cooking City: Restaurant Games on BlueStacks:
Download and Install BlueStacks

on your PC.

Complete Google Sign-in to access the Play Store, or do it later.

Look for Cooking City: Restaurant Games in the search bar at the top-right corner of the Game Center or the Google Playstore.

Click to install Cooking City: Restaurant Games from the search results.

Complete Google Sign-in (if you skipped step 2) to install Cooking City: Restaurant Games.

Click the Cooking City: Restaurant Games icon on the home screen to start playing.
Useful Features When Playing Cooking City: Restaurant Games
BlueStacks is a versatile application where mobile games can get the best features that players want. Android emulators don't often come with this many features, but BlueStacks has been developed to include everything players will ever need when they play their favorite games. We've listed down some of the most valuable features that users can utilize when they start playing Cooking City: Restaurant Games on the BlueStacks platform.
The Multi-Instance Function is a popular feature that made BlueStacks the leading Android emulator in the market. This feature allows players to open multiple instances of "the same" device where players can play different games or numerous instances of the same game all on one screen. This might sound unimpressive when you read about it, but it's something that most gamers have been struggling with and answers the problem of wanting to play or open multiple games at once.
The biggest problem that players might experience when playing Cooking City: Restaurant Games is that the energy system can take quite a while to recharge. Having another application open can help pass the time so that you can play the game a little later. It's also a good idea to alternate playing this game with another game so that you don't get burnt out by the stress of serving impatient customers. This feature has so many applications that your imagination is the only limit.
The Controls Editor Function is a feature that's often used in RPGs but fits perfectly for Cooking City: Restaurant Games. Since the game requires players to click or tap on ingredients and orders quickly, it's good to have keyboard inputs that you can use to interact with parts of the map. This greatly increases the efficiency of playing this game and is useful when you're having difficulty completing some of the most challenging stages of the game, though it might need some getting used to.
This function lets players map out keyboard inputs around the application's screen, simulating the touch-screen feature on their PCs without using their mouse to constantly click on their screens. Players can customize how they want to input their keys to their liking or simply use the default input that BlueStacks usually has for most Android games in the market.
The Eco Mode is a straightforward function whose usage is simply to save both energy and processing power when they're not playing games. Not every player wants to close their games when they're not in use because some games have idle features or online rewards depending on how long they have the game on. However, having multiple instances or even, on lower-end devices, a single application active can hurdle your PC's performance.
Cooking City: Restaurant Games may not have any idle or online rewards, but it's still good to make it a habit for players to use the Eco Mode when the game is not in active use. Once you start using this function, you'll notice how it can make a difference in your computer's performance despite having so many applications open.
It's Time to Start Cooking!
Looking forward to playing Cooking City: Restaurant Games? Better start up the grill and start cooking up a storm as countless people start lining up to try out the food you have prepared for them. Can you work well under pressure when the people start piling up with multiple orders and the time limit for each customer starts going down? Take on the challenge today!
High-pressure games have their appeal to a more competitive audience. The game can make people forget what they have been carrying for the day when each stage starts heating up. Cook the best food and discover your ability to work well under the heat of serving people food!