Game Guides
How to Play Cradle of Empire Egypt Match 3 on PC with BlueStacks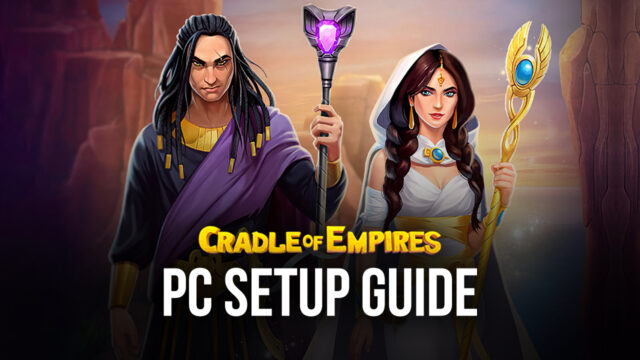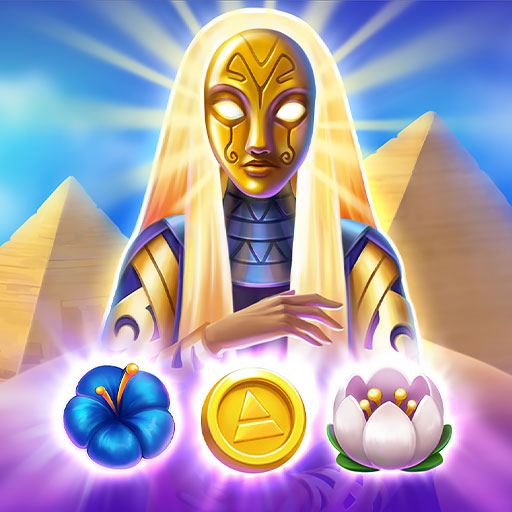 Learn how to play Cradle of Empire Egypt Match 3 on PC with BlueStacks by following a few simple steps. This game is not your usual match-3 puzzle game. It uses other gaming elements such as city management to give players a goal to follow when trying to complete each stage. There's also a profound narrative that follows the story of two leaders who begin the story with conflict but eventually fall in love as the player finishes each challenge thrown in their way.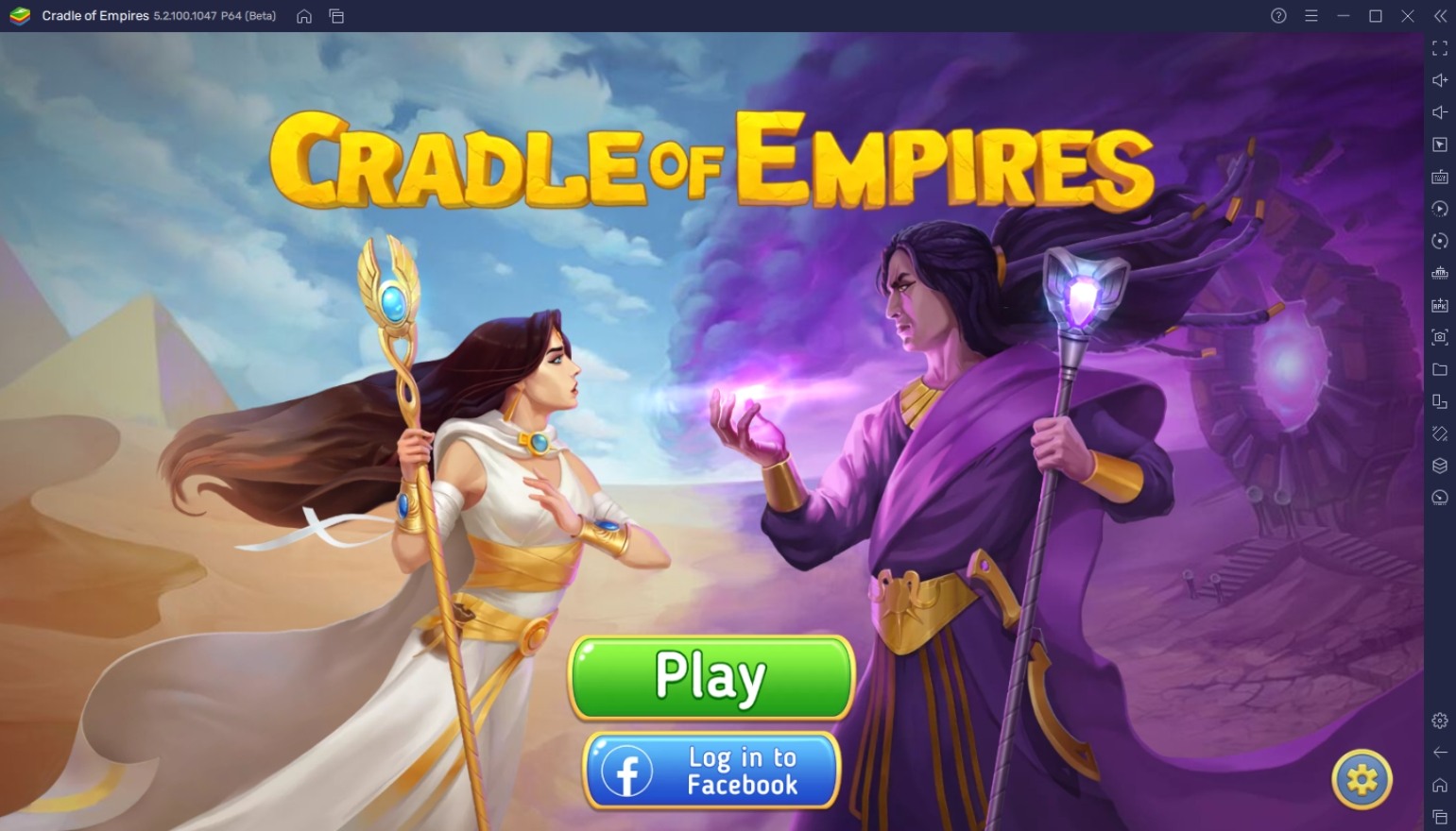 Cradle of Empire Egypt Match 3 uses a lot of standard puzzle game elements, but the real charm lies in the fun missions and the immersive storyline that gives players a reason to spend more time playing the game. Many players have fallen in love with playing the game because of the masterfully-written plot. It's time to join the people in discovering what makes this game so great and why so many people are jumping in on the fun and finding why many of them play the game on BlueStacks!
How To Set Up Cradle of Empire Egypt Match 3 on BlueStacks
It's always a good idea to play any of your favorite Android games on your PC with BlueStacks. Cradle of Empire Egypt Match 3 is no exception. Even though you may think that there's no point to playing this game anywhere other than with your smartphone, there are too many benefits to using BlueStacks that you'll be missing out on a lot if you decide not to make the switch. Here's a simple step-by-step guide on how you can play any mobile game on your PC using this platform.
Download and Install BlueStacks

on your PC.

Complete Google Sign-in to access the Play Store, or do it later.

Look for Cradle of Empire Egypt Match 3 in the search bar at the top-right corner of the Game Center or at the Google Playstore.

Click to install Cradle of Empire Egypt Match 3 from the search results.

Complete Google Sign-in (if you skipped step 2) to install Cradle of Empire Egypt Match 3.

Click the Cradle of Empire Egypt Match 3 icon on the home screen to start playing.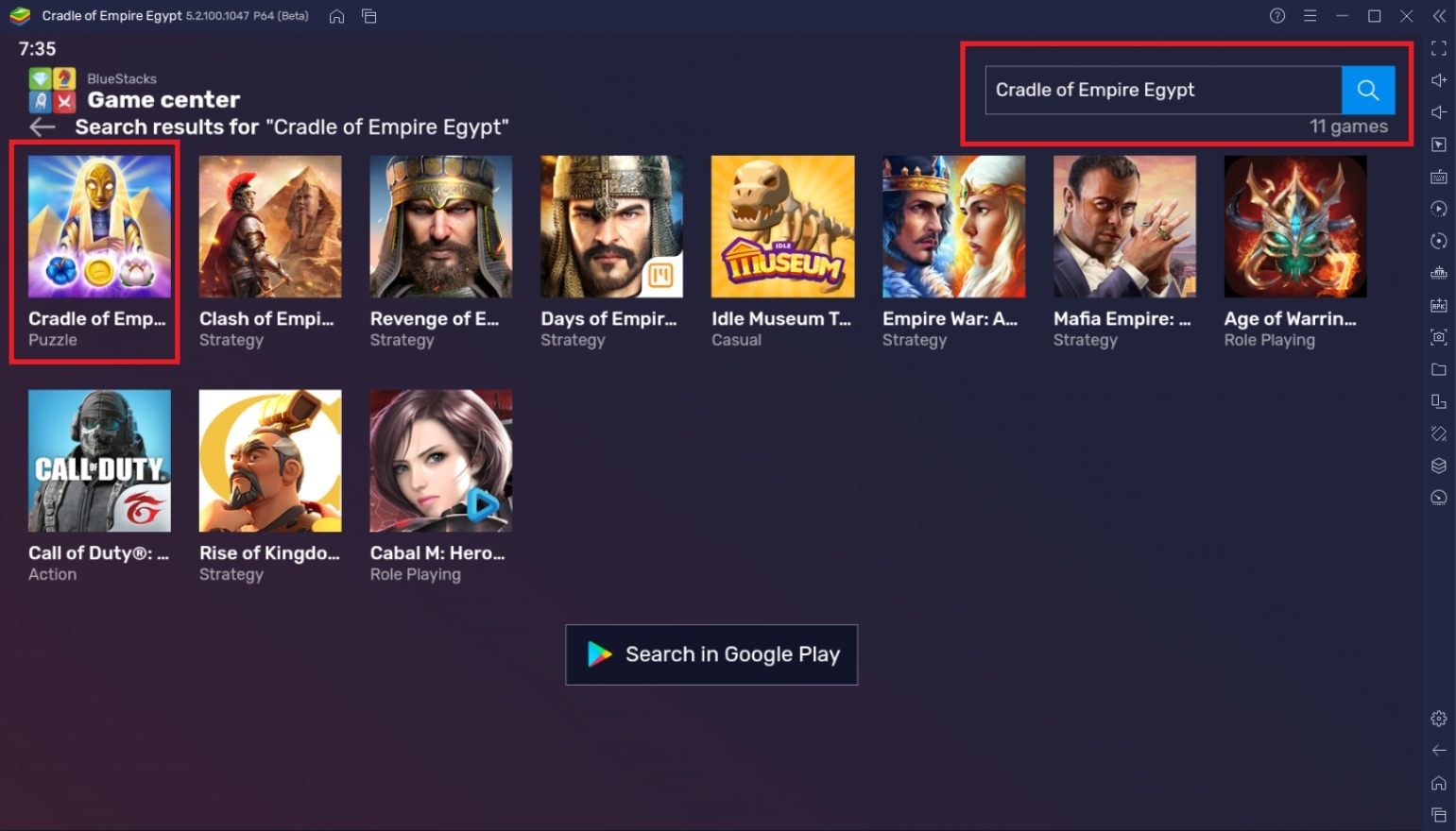 Useful Features When Playing Cradle of Empire Egypt Match 3
Not convinced that playing on BlueStacks is the best way to go? Here is a list of BlueStacks' features that will change your mind. The platform has created functions that allow players to enhance the way they play their favorite Android games. After all, a smartphone may have great utility, but that doesn't mean it can do everything that you want it to do when you're playing games. Take a look at some features that will change how you play your favorite mobile games.
The BlueStacks Multi-Instance Function allows players to open two or more windows that will enable the user to have multiple games or applications active simultaneously. This is useful when playing games that don't require much attention or applications that can be left open in the background. The Multi-Instance Function is one of the most popular features in BlueStacks because users have found different ways to utilize its functionality to improve their gameplay experience.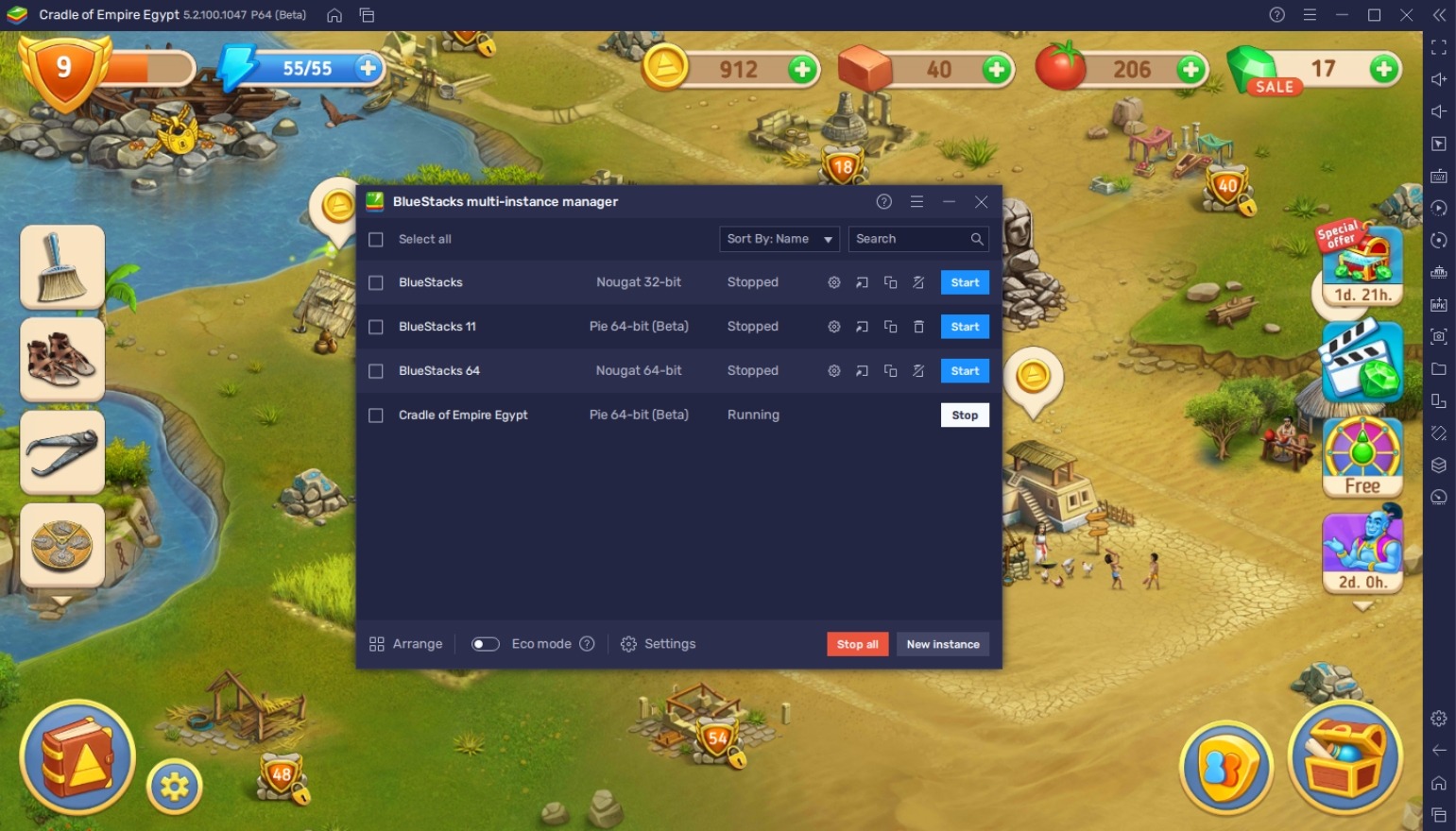 Cradle of Empire Egypt Match 3 is a fun game to play where players can complete puzzles, but that isn't always what you'll do when playing the game. For example, players may wait for their energy to recharge or their buildings to collect resources that they'll use. Instead of closing the game and doing the process again a little later, it's better to open a new instance and play another game or open an application that will help pass the time while waiting on your other games.
The Macro Feature provides players with an auto-play function that they can use to skip tasks they don't like doing or simply help complete different challenges. This function is mainly used when playing idle games or applications that require the user to do repeatable tasks that the user doesn't want to keep doing. It's an easy-to-learn function that users can pick up immediately without having to learn complicated commands that would take them a while to understand.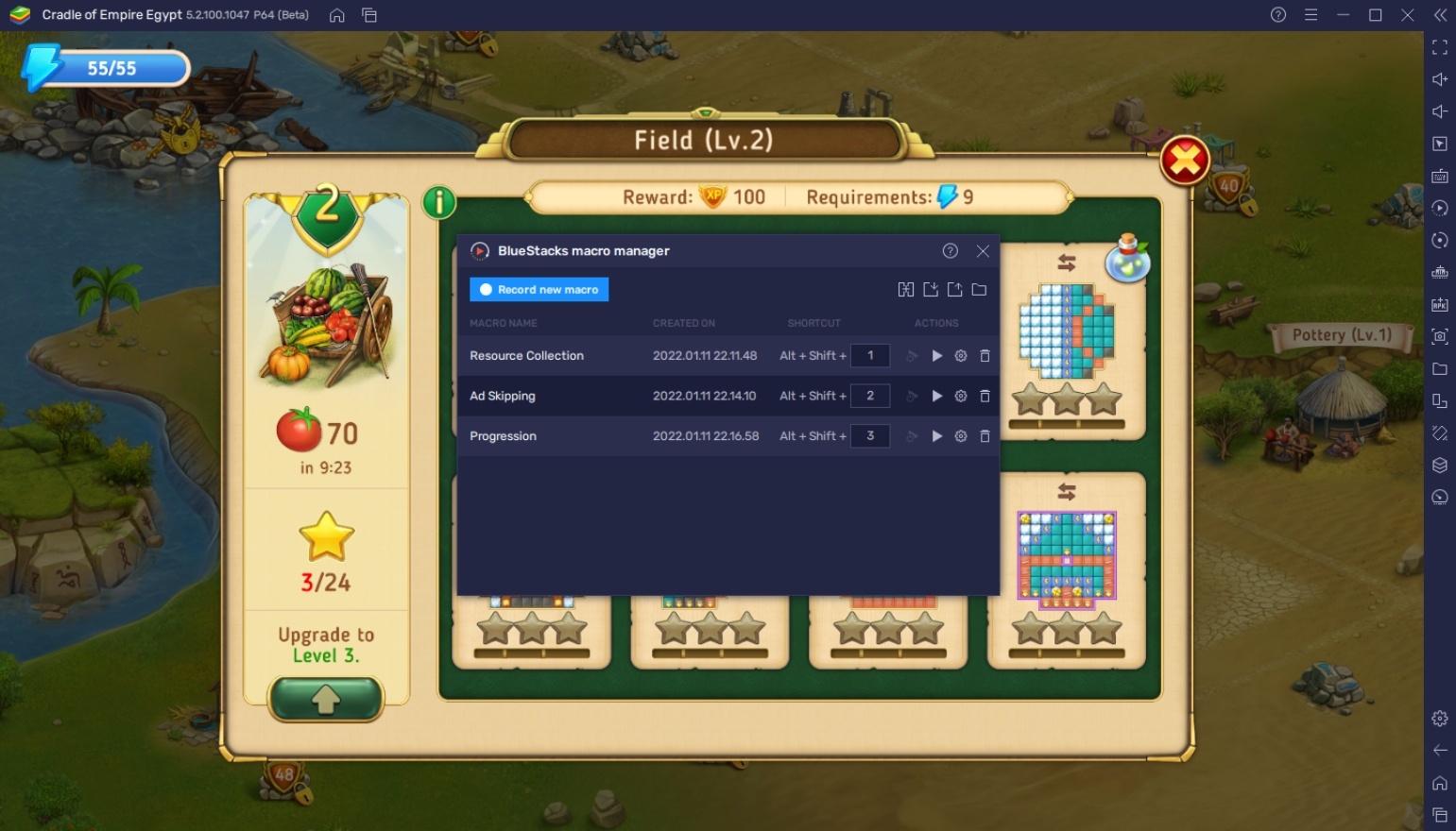 The application of this feature on Cradle of Empire Egypt Match 3 is by using it to collect resources in the village. While it's probably impossible to create a macro to solve the puzzles for you, you can use this function to do other tasks in the game that you'll want to skip. Having a command that automatically does your tasks for you, but isn't included in the game's interface, is something that all gamers want to have access to.
Eco Mode is a feature that allows the user to cut the process of their instances significantly by drastically tuning down unnecessary features. This makes the instance unusable, but it's perfect when using applications that are left on idle mode or have auto-play features. Additionally, it's ideal when using the Multi-Instance Function and Macro Feature.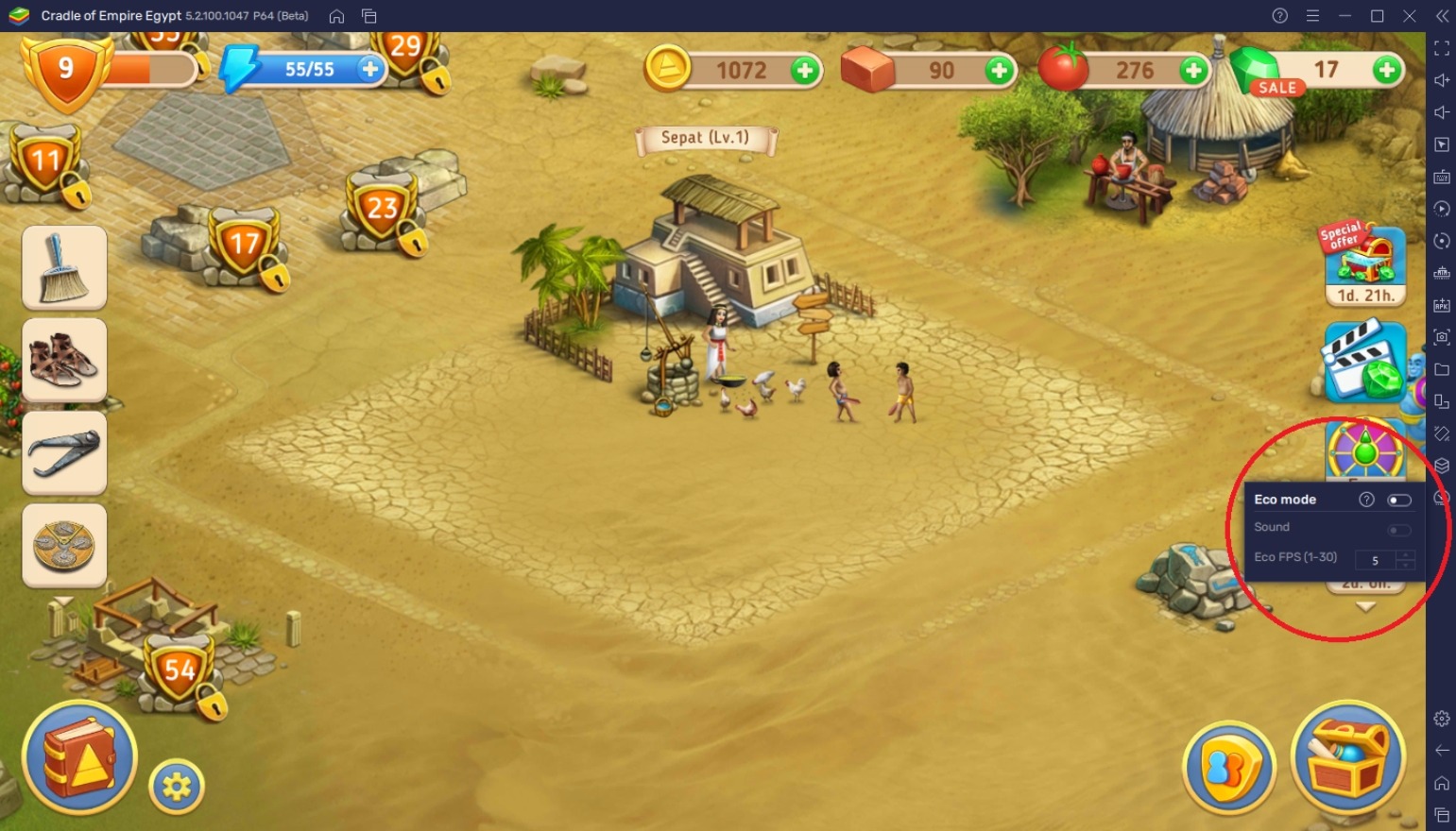 When leaving Cradle of Empire Egypt Match 3 by itself, you may want to turn on the Eco Mode so that you save a lot of energy while you have no plans to use the game actively. This is a huge help for users who are worried about their energy usage going above their expected limit or are having difficulties with their PC's performance.
Save the Village and Discover the Story!
The ultimate goal in Cradle of Empire Egypt Match 3 is to save the village from ruin by rebuilding it from scratch. However, it's not as easy as it sounds with an antagonist constantly threatening to destroy all your hard work using their power and influence. With the power of love and perseverance by your side, you can overcome the challenges you have to face.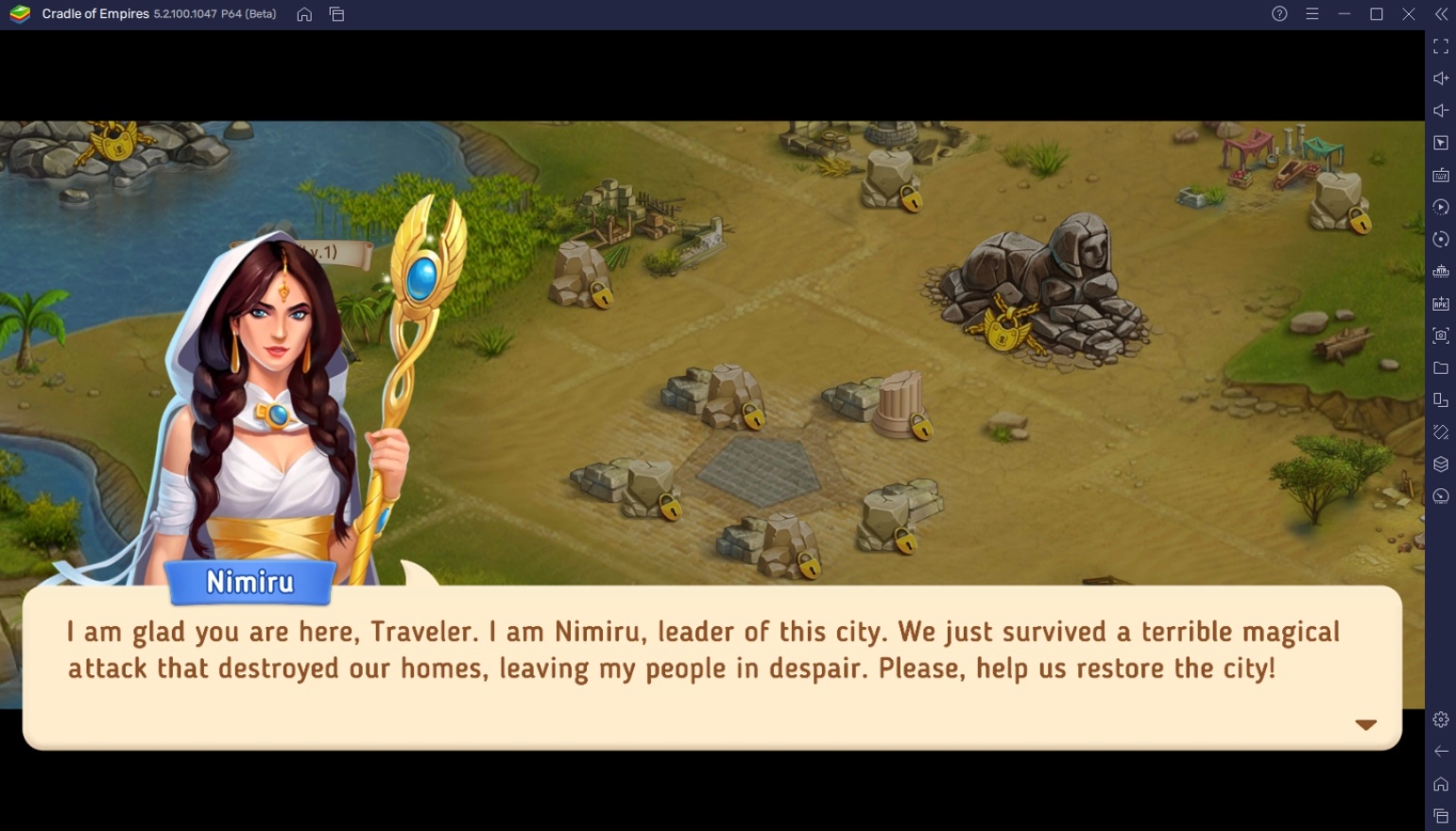 Cradle of Empire Egypt Match 3 is now available for play, and many people are rushing to start playing the game because they want to know how the story will turn out. Join them today by downloading the game, and make sure to play it on BlueStacks to get the best experience when playing all your favorite Android games.