Game Guides
The 5 Best Crash Bandicoot: On the Run Tips and Tricks to Get You Started on the Right Foot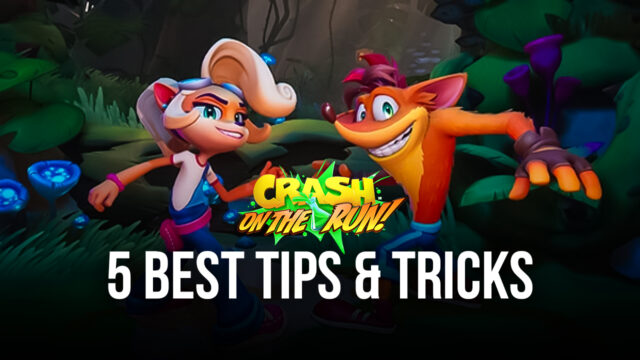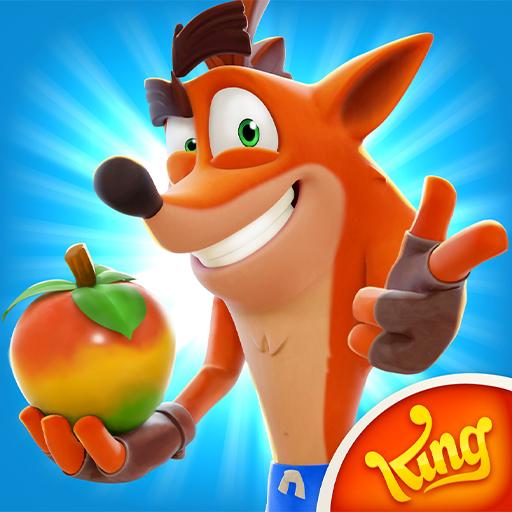 Note: While we'll be talking about Crash Bandicoot: On the Run using BlueStacks 4, this game is already available on the new BlueStacks 5 with much better performance, less resource consumption, and more stability. Download the latest version of our Android emulator and give it a try!
Crash Bandicoot: On the Run has just hit the market and is readily available for players to download and start playing. And if you're one of the fans that was anxiously awaiting this release, you might be pleased to know that the game is actually pretty freaking amazing! The auto-runner gameplay of this version fits the Crash Bandicoot series like a glove, as the game feels mostly unchanged, featuring all the treacherous pits, enemies, and other hazards we've come to expect from it, and with the only difference being that Crash and Coco run automatically.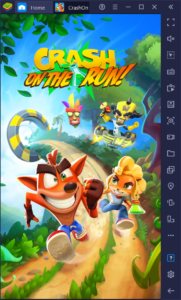 In addition to the regular platformer gameplay, the mobile version of Crash Bandicoot also has many mechanics and systems running in the background, which most mobile gamers might be already familiar with. However, if you're a newcomer to the platform, such as in the case of Crash fans that wanted to try out his new game, then you'll need to keep a few things in mind in order to progress in this title.
In this guide, you'll find some of the best beginner tips and tricks for Crash Bandicoot: On the Run. If you want to progress rapidly and easily, then keep the following in mind:
Play on PC to get the Best Experience
While Crash Bandicoot: On the Run was released only for Android and iOS, this doesn't mean you're restricted to playing it on your phone exclusively. In fact, BlueStacks lets you play this, and any other Android game, on your computer, with the best graphics and performance, and with access to a variety of tools to enhance your experience.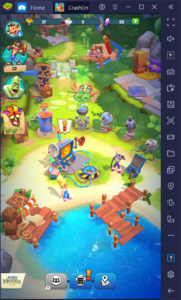 By playing Crash Bandicoot on PC with BlueStacks, you'll be able to use features like the Keymapping Tool to play the game using your mouse and keyboard, instead of struggling with touchscreen controls. When it comes to games that require precision like this one, having a good control scheme is pivotal for your success, and this is exactly what BlueStacks offers.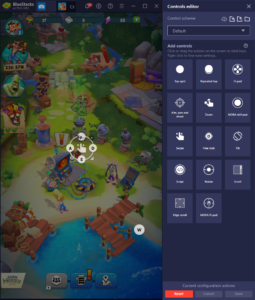 Similarly, just like any other mobile game, On the Run has several systems that will require grinding and farming in order to proceed. For instance, to play the story missions, you'll need items such as Nitro Serums, Bombs, and Rayguns, among others, which are crafted using specific materials. These materials, in turn, are found from doing collection runs in different islands, and you'll need to constantly do lots of these in order to keep your base stocked.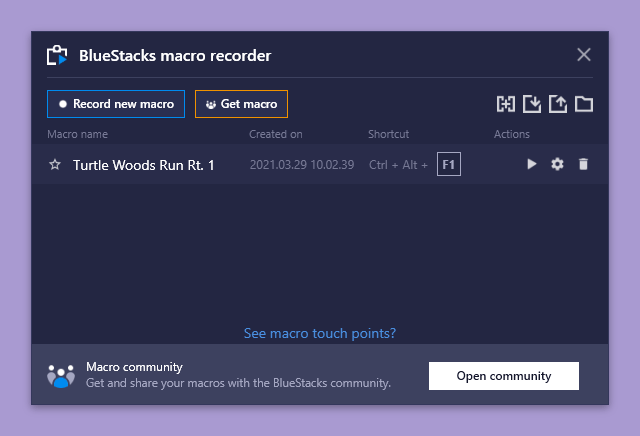 Doing collection runs can quickly become repetitive, especially since the stages are always the same for every run. However, the BlueStacks Macro Recorder can significantly streamline the grind as it allows you to record yourself doing a collection run once, and then use the resulting macro to automate the process in subsequent attempts.
Check out our BlueStacks tools guide to learn more about how to use these handy tools in this game.
Try to Exhaust Collection Runs as Much as Possible
And speaking of collection runs, the materials you get from these are instrumental for powering the operations in your base. Without them, you wouldn't be able to produce bombs, and wouldn't get access to the story missions. In this sense, performing collection runs is a huge part of the game.
However, the materials you can get from every island are not unlimited. Even though the stages are always the same, the materials take a while to refill every time you collect them. For this reason, it's always important to completely exhaust the materials in an island whenever you're collecting. It might take a few runs, but this ensures that you're not wasting any excess materials from having them sit in their islands uncollected.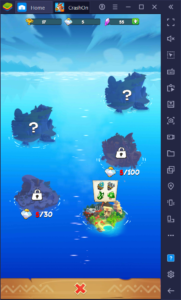 As we mentioned above, creating a few macros for every island can go a long way towards streamlining your farming efforts in Crash Bandicoot: On the Run.
Keep Your Nitro Lab Busy at All Times
Another way to ensure that you're not wasting time in this game is by always having your lab produce materials. While it might take a bit of micromanagement, especially at the beginning since the first bombs and other items are crafted in a matter of seconds, the latter items can take up to 3 hours per unit. In this sense, it might be a good idea to create the habit of always producing goods from early on.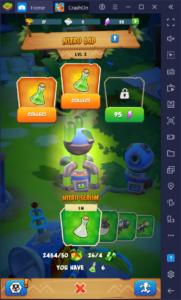 As a general rule of thumb, we recommend swinging by the Nitro Lab every time you get out of a level. And if you don't have materials for producing more items, then it's time to do some more collection runs. Did we mention how much a few good macros can improve your life in this game?
Progress Through the Story Quickly to Collect Power Gems
Most of the features in Crash Bandicoot: On the Run are locked behind power gem requirements. You can get these gems exclusively by defeating bosses in the main story. In other words, in order to unlock everything the game has to offer, including new islands for collection runs, more Nitro Labs slots, and even access to some features like Trophies, and the Tiki Head, among others, you need to blaze through the story missions.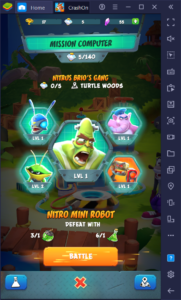 As long as you do a few collection runs to keep a constant production of bombs and other items, you'll be able to breeze through the story and unlock all the game's features in a heartbeat.
Use the Right Character Skin for the Job
Character skins are nothing new when it comes to mobile gaming. After all, we all like customizing our heroes' appearances whenever the mood strikes. However, the skins in Crash Bandicoot: On the Run are more than just for show; some of these have special properties that can give you useful boosts. For instance, the Mutated Assistant Coco skin lets you start each run with an Aku Aku Mask, and also gives you a 20% bonus to the amount of Nitric Fungi you get from crates. Other skins have similar boosts that can increase your results when farming certain materials.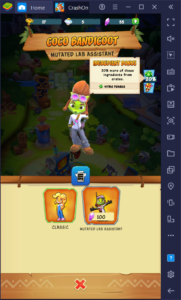 It's important to always use the right skin for the type of item you're farming. Alternatively, some skins also let you begin runs with a Golden Aku Aku Mask, increasing your survivability, which is ideal for the tougher stages.
With these tips in mind, you can start speeding through the levels in Crash Bandicoot: On the Run, and unlock everything the game has to offer, in record time.